Are you thinking about going for the unconventional route with logo design? Well, one shape you can add to your logo is a cross. But is it the best one to incorporate into your overall branding? Find out below. Plus, we have ten amazing cross logo ideas designed by our fantastic Penji designers! Additionally, find out two ways how to get a logo from Penji when you scroll down.
How to Make a Good Cross Logo?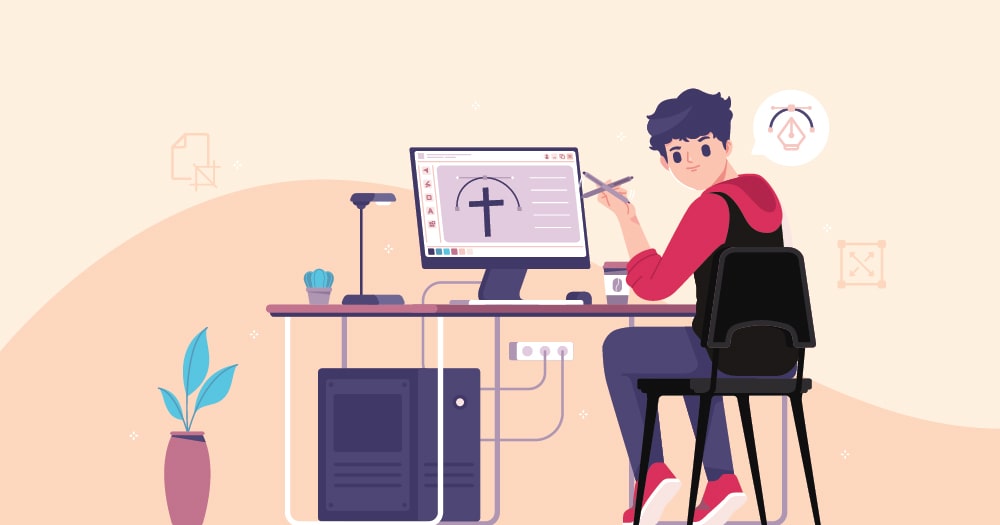 Most religious or medical institutions would use a cross to represent their business. The cross signifies healing. And in most cases, it's about spirituality. That's why the two mentioned industries use them. However, it doesn't mean that the cross logo is limited to these institutions. But how do you make a good cross logo?
Shape – Although crosses are like fixed shapes, you can still design a cross logo to match your business name or the product or service you're selling. You'll see an example below of how you can form a cross logo without following the rigid, sharp corners.
Color – Luckily, crosses can be any color you want, or they can be transparent. Ensure that the color inside or the outlines are related to your brand.
Logo type – With the logo serving as the pictorial mark of your logo, you can pair your cross logo with a wordmark or letter mark. This will help distinguish your logo from religious or medical institutions, especially if you're in an industry where crosses aren't normally seen.
1. Healed Diagnostic Clinic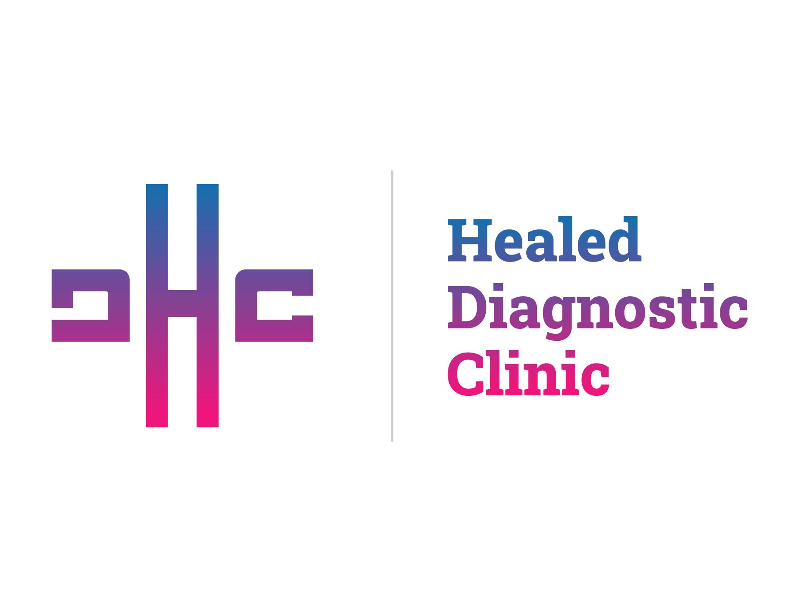 Here's one unconventional and unique cross logo for the Healed Diagnostic Clinic. Their business initials serve as the cross, as you will see. The H is vertical, while the D and C are horizontal. Another trait of this cross logo is the colors. Gradients are trending in logo design. And their color combination isn't traditional for any medical institution. In addition, the pink hue adds a nurturing presence to the striking blue and purple.
2. Eternity Memorial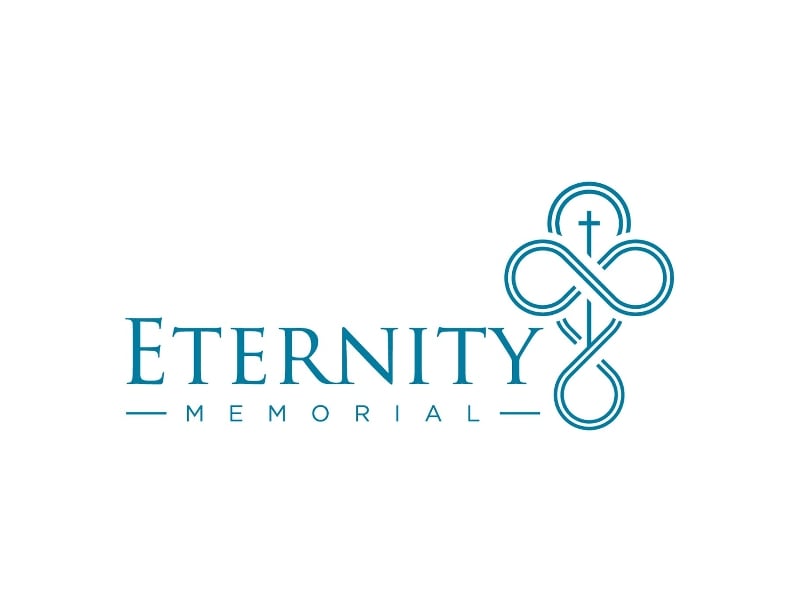 Similar to most religious institutions, the cross symbolizes their faith. The cross on the Eternity Memorial signifies that Christian denominations are welcome to have their late loved ones interred in their facility. Going back to the logo design, theirs doesn't have the sharp edges of most cross logos, instead using the infinity sign to represent "eternity".
3. Crosswalk Bookstore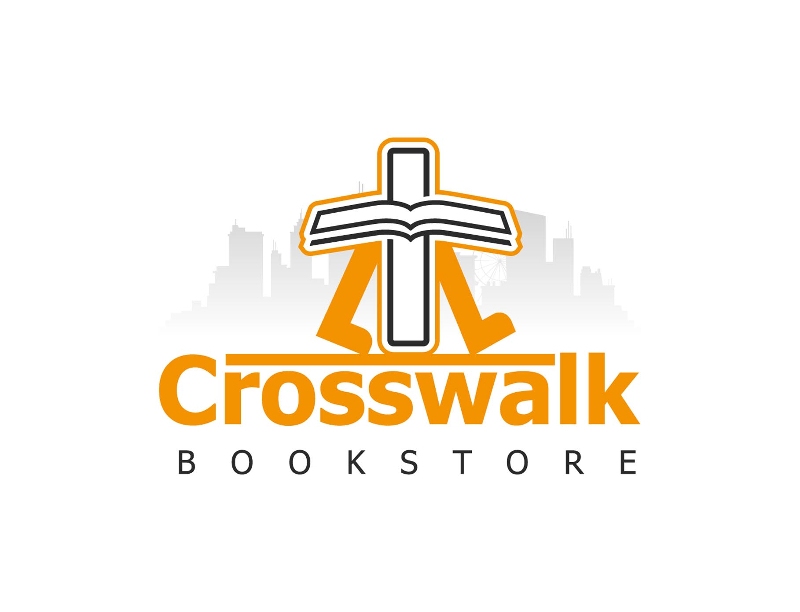 Here's one cross logo that will give you a bit of a chuckle. The Crosswalk Bookstore logo literally has a book walking. But let's examine its other elements.
Instead of using the conventional cross, the cross comprises both books laid open horizontally and vertical lines. The added yellow stick figure legs appear to walk. The legs could symbolize their readers needing to find new books to read or simply satisfied customers who have found their next new read. Another thing to note here is the color. Yellow symbolizes optimism and happiness in color psychology. With this in mind, they want to present that they're a bookstore bringing happiness to the customers through new books.
4. Cornerstone Church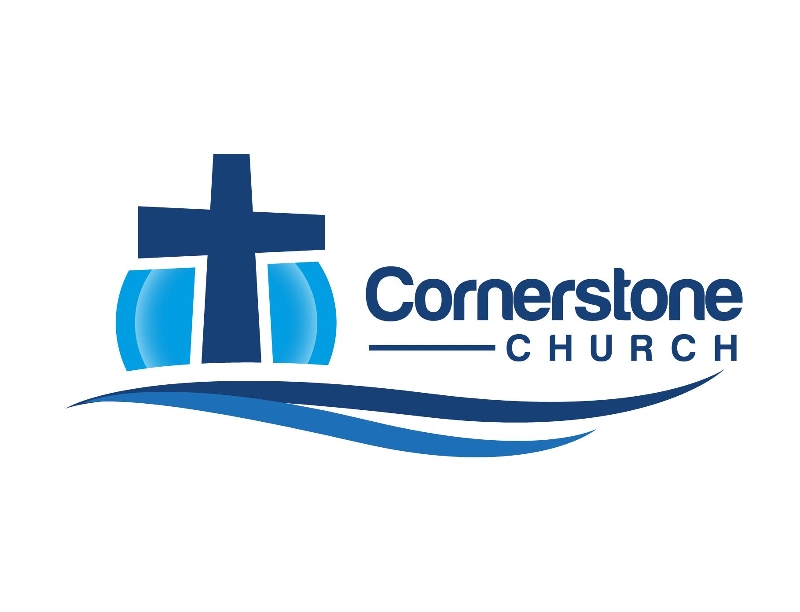 Here's another religious institution with a cross logo on this list. Cornerstone Church has a simple blue cross logo. It has a bright circular light (a beacon) at the back of it, symbolizing that anyone is welcome to their church. Aside from that, the word "cornerstone" signifies that the church can become the foundation for those who are new to the faith.
Do you need a cross logo?
Let Penji help you with that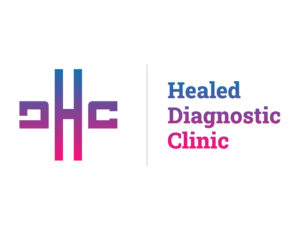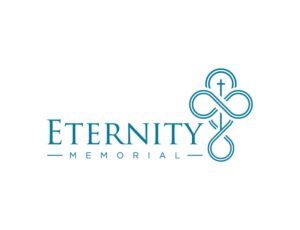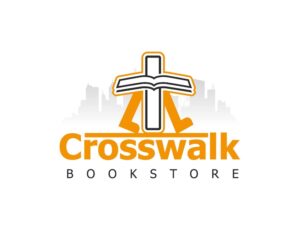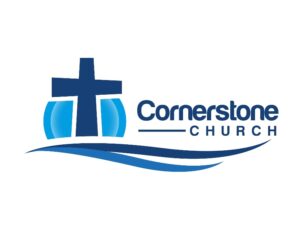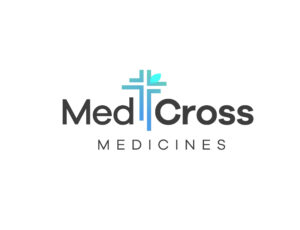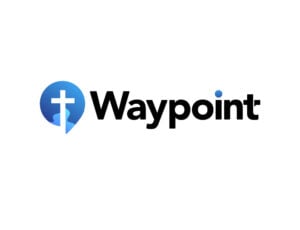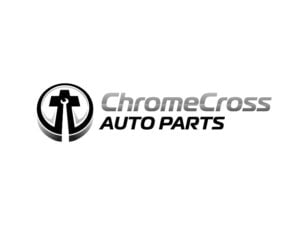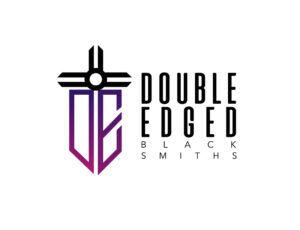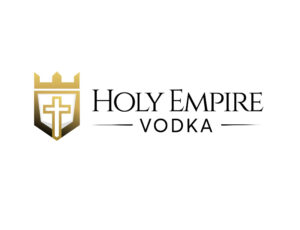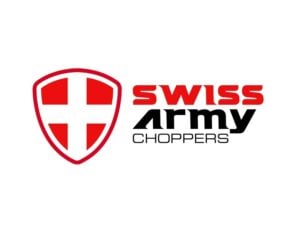 5. Medcross Medicines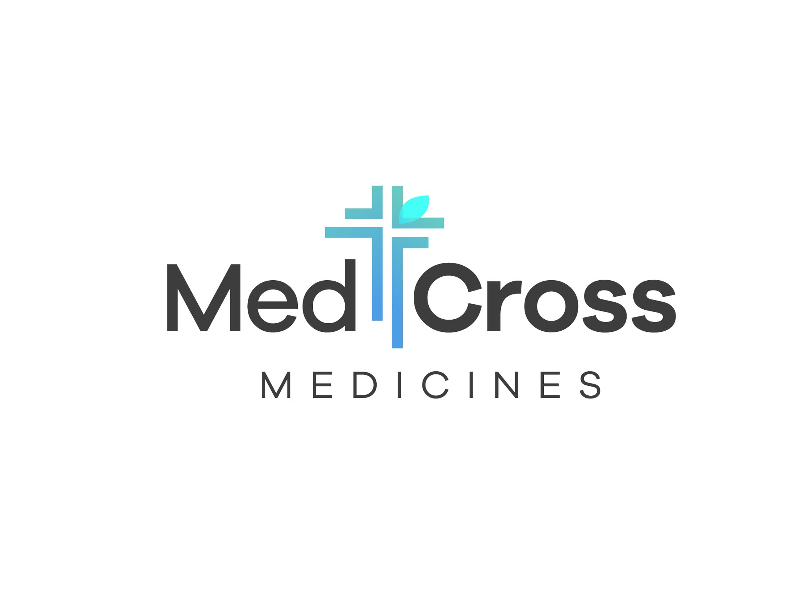 If you want a relevant cross logo for your industry, check out this logo for Medcross Medicines. One thing that stands out from this logo is the blue and green gradient. Medical or hospital logos would use blue and green to symbolize health and reliability. Medcross Medicines wants patients to know they're safe and they can seek medical treatment in their facility.
6. Waypoint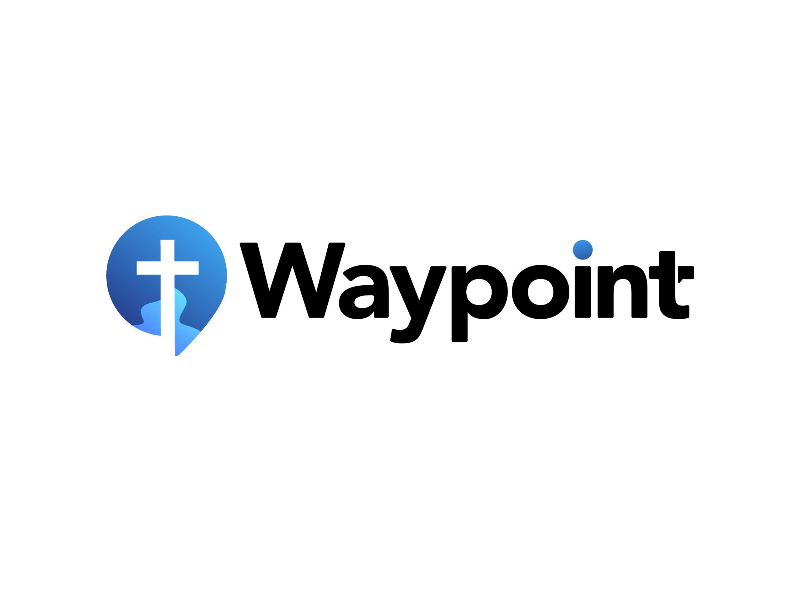 Get straight to the point like this logo for Waypoint. Like other religious or medical institutions, their motif is blue. As the name implies, Waypoint wants to position itself as a place for those who need solace or comfort. Perhaps, it's a place for people who want to find peace through spirituality.
7. Chrome Cross Auto Parts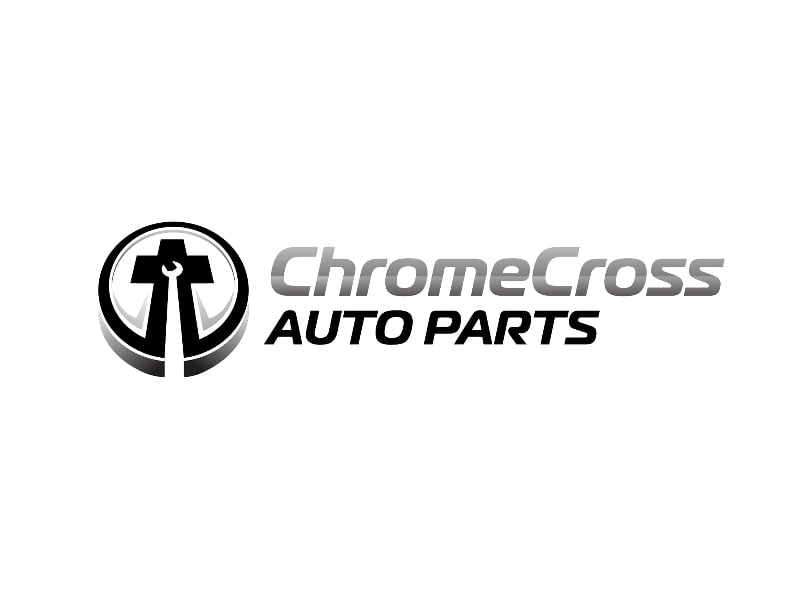 Rare would you see a cross in the automobile service industry. However, if your name does have the "cross" in it, you're bound to have a unique logo, like this one for Chrome Cross Auto Parts. The added wrench on the logo makes it easy for their target audience to understand that they're an auto parts business.
8. Double Edged Sword Black Smiths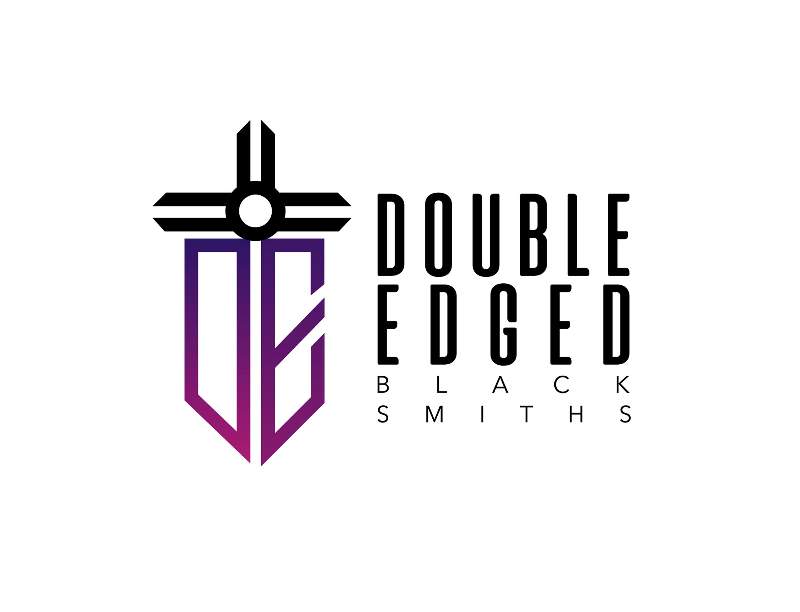 Blacksmiths forge different metals, and a cross can be one of them. If you're a blacksmith and want to have a cross logo or you specialize in forging crosses, then check out this logo for the Double Edged Sword Black Smiths. The logo design is a play on their name and makes a cross shape instead of an actual sword. On the other hand, if you look closely at the sword blade, you'll see a geometric-looking D & E, symbolizing "Double Edged".
9. Holy Empire Vodka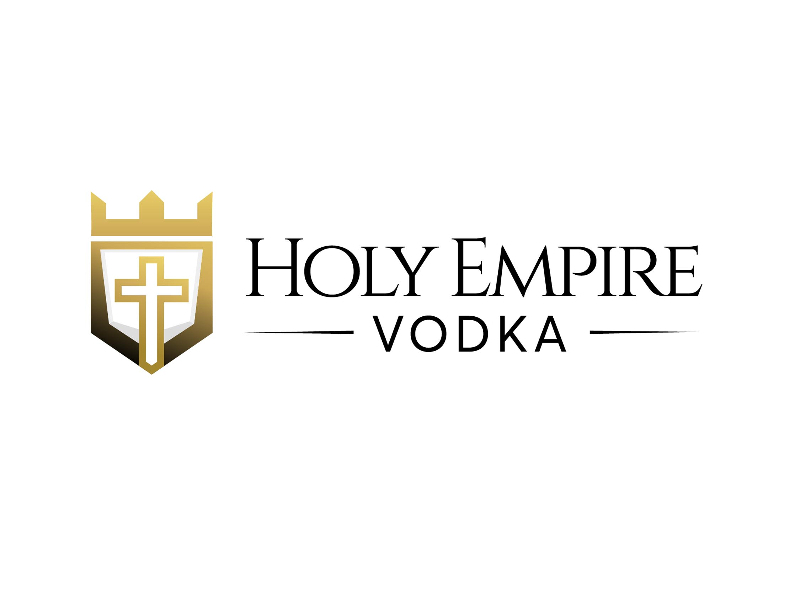 With a name like Holy Empire Vodka, a cross logo adds relevance and uniqueness to it. Alcoholic or beer logos would usually have a bottle of wine, beer, or any other alcoholic drink. But Holy Empire Vodka shows us you don't need to follow the trend in the industry. The cross symbolizes the "Holy" in their name, while the battlement refers to the empire. As for the gold motif, it could refer to the vodka being prestigious.
10. Swiss Army Choppers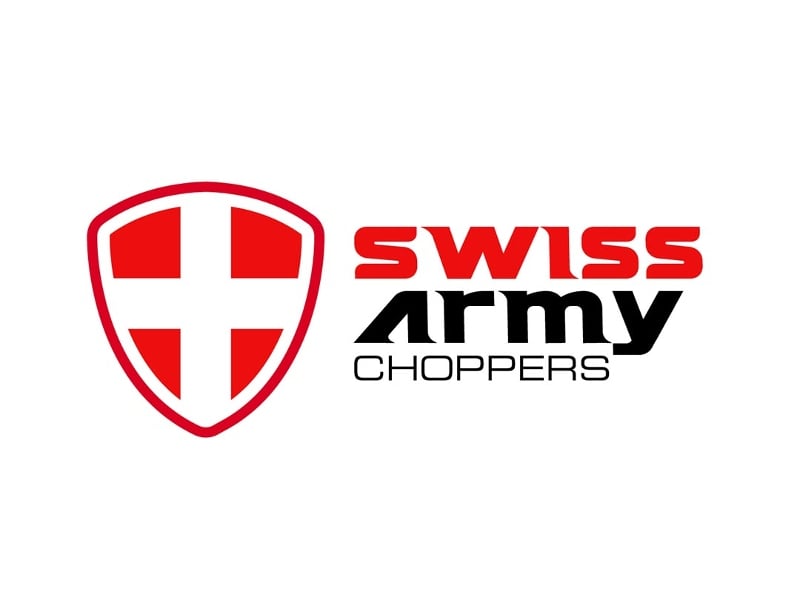 If your business name takes inspiration from one of the most recognized institutions of all time, you can still get a logo that would differentiate you from them. Take this example from Swiss Army Choppers. When we think of the Swiss Army, we think of the white cross with a red background. That's the logo you'll see for the Swiss Army Choppers too. However, their logo has modifications in shape, creating a shield-like structure.
Get a Cross Logo from Penji
Did any of these cross logos convince you to get a logo? If so, let Penji help you make one for your business. In one to two days, you get a draft of your envisioned designs. Then, if you're not 100% happy with your logo design, unlimited revisions are part of any plan! And if you want to try Penji, we have a 30-day money-back guarantee when you sign up here.
But if you want to give Penji a test run and can't commit yet, our Marketplace is open for your design requests!