Both small and big players in various industries have really caught on to the incredible potential of esports. While some brands may still be hesitant to fully embrace competitive gaming, those who took the plunge are experiencing tremendous success through sponsorships. Just think about companies like Red Bull, AT&T, Twitch, Mountain Dew, T-Mobile, Monster Energy, AMD, and Intel, among many others. They've all recognized the opportunities in this space and are reaping the rewards. It's pretty impressive, isn't it?
The soaring number of millennial gamers has turned this industry into a dog-eat-dog world. Esports teams and players have to pit themselves against the top dogs in esports to land sponsorships. That said, a well-executed esports team logo, coupled with the team or organization's reputable footing, is one way to grab any sponsor's attention.
Creative logos for your esports team
Have your brand logo designed by the world's top 2% creatives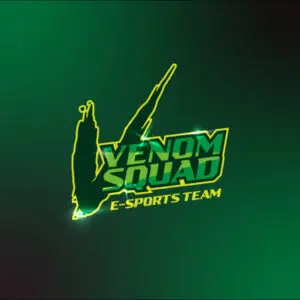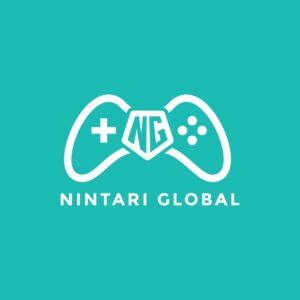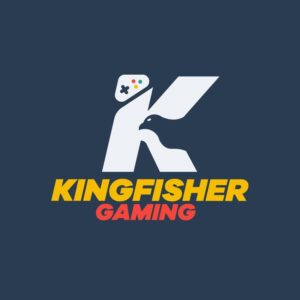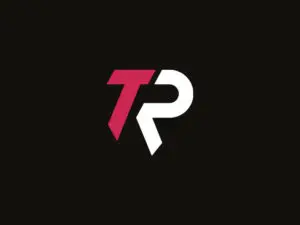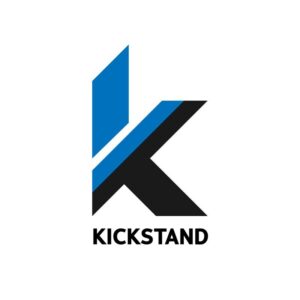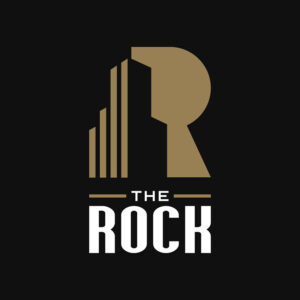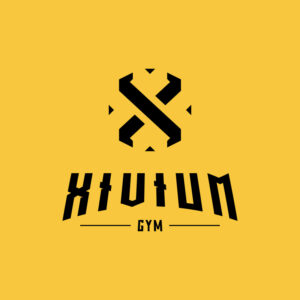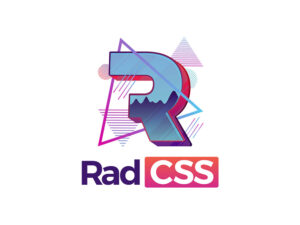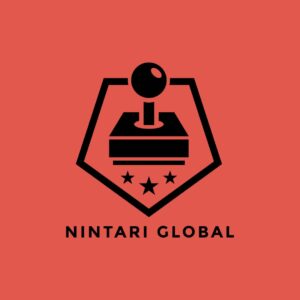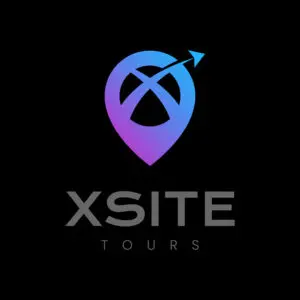 Stay ahead of the game by using the Penji platform for your Esports team logo. Get sponsorship deals with a logo that matches your team's identity. Penji is a subscription design service that could pull that off. Request other designs like shirts, stickers, custom illustrations, and more! Check out Penji for unlimited graphic design services or one-off logo designs.
Esports Team Logo: A Must-Have For Esports Aficionados
While a company logo reflects the company's branding, an esports team logo also reflects an esports team's strength. Without a competitive symbol, you will be just another run-of-the-mill streamer, team, gamer, or organization. Esports, being an industry that deals with killer gaming graphics, should push esports fanatics to consider high-quality esports team logos to fit in as well.
For instance, Twitch streamers must have a logo to gain more followers and subscribers. Likewise, esports organizations and teams also need a logo for sponsorships. Even unsigned gamers need a logo to represent them. When it comes to creating an excellent esports logo for teams and gamers, Penji comes to the rescue.
A startup that boasts in quality graphic design, Penji provides a myriad of services. From designing Twitch overlays, panels, and banners to creating esports logos for teams, organizations, and gamers, this unlimited graphic design service is undoubtedly a good investment.
Top 15 Esports Logos in The Industry
Choosing these noteworthy esports team logos is not an easy feat. But out of the hundreds of logos from esports teams and organizations, here are the top 15 that caught my attention.
1. Complexity Gaming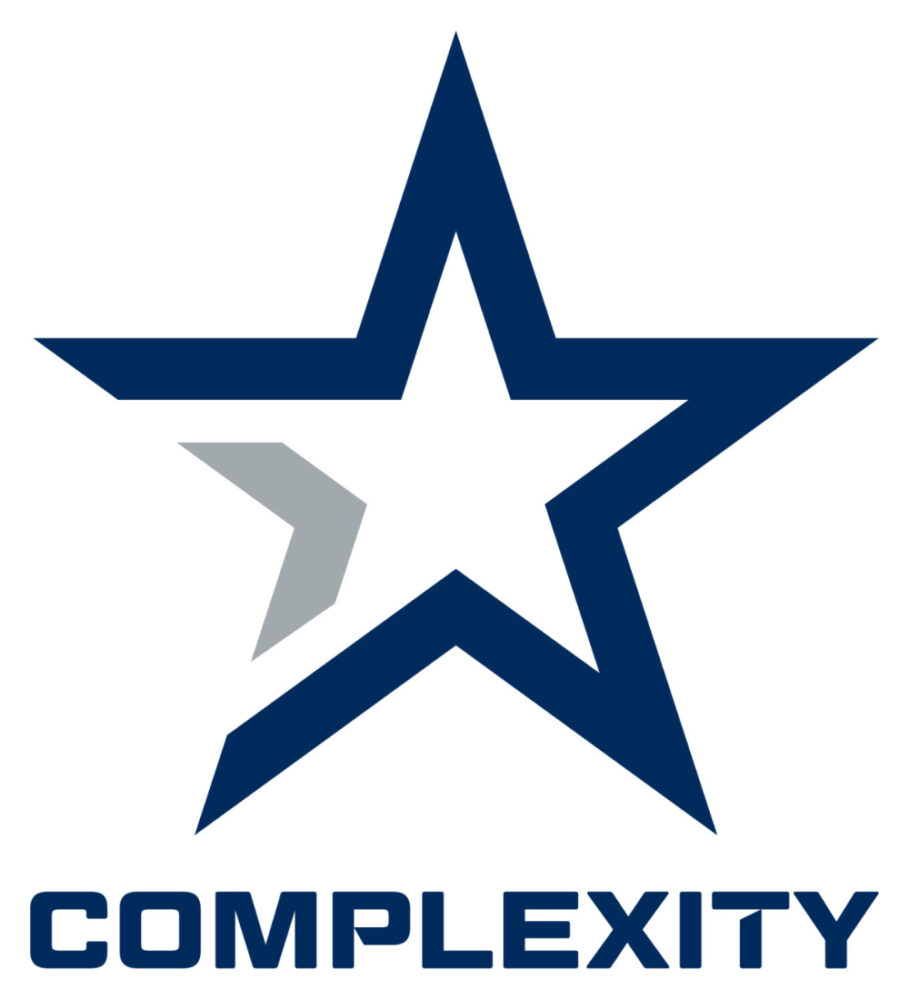 A popular esports team in North America with years of notable achievements, Complexity Gaming has bagged several championship titles. Though their logo is minimalistic, it really pops out even when viewed from different angles. The broken star with two varying colors is what makes it stand out.
2. Cloud9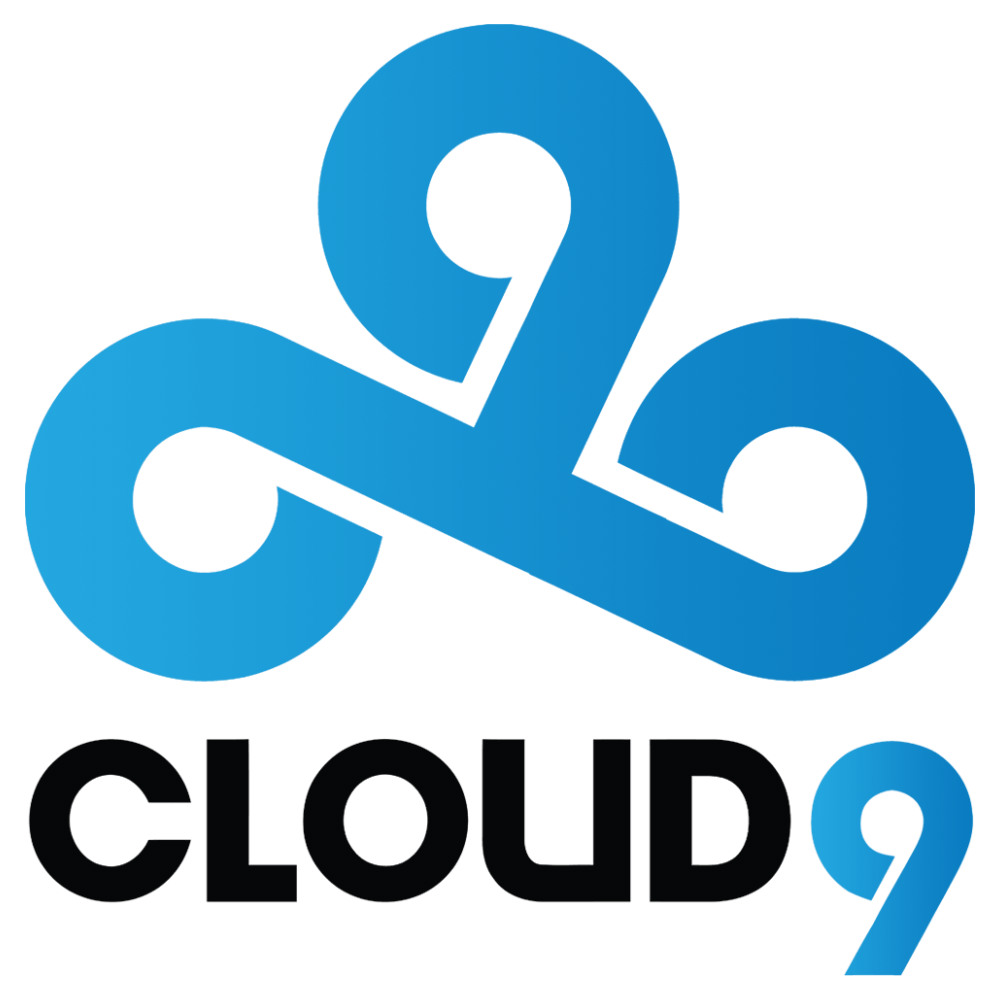 Cloud9 initially ventured into the Counter-Strike division comprising players from the Complexity Gaming team. The logo is carefully executed with the number '9' turned into different sides, forming one cohesive unit. This is logo memorability at its finest.
3. Splyce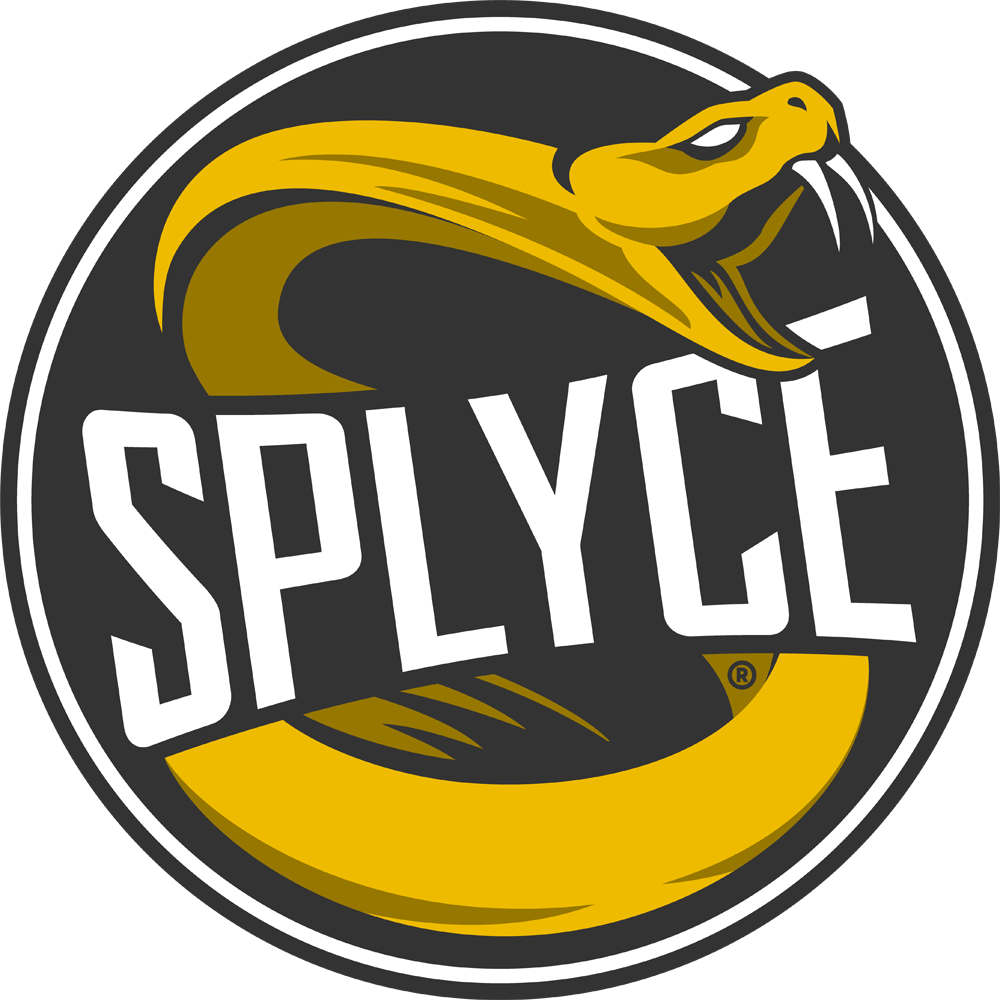 Founded in 2015, Splyce is an esports organization from America. They have competed in the different fields of Super Smash Bros, Call of Duty, League of Legends, Overwatch, and more.
Everything about this logo is hard to miss. From the bad-ass-looking snake encapsulated in a white circle to the team name imprinted in the middle, this logo is unique, eye-catching, and professional at the same time.
4. Houston Outlaws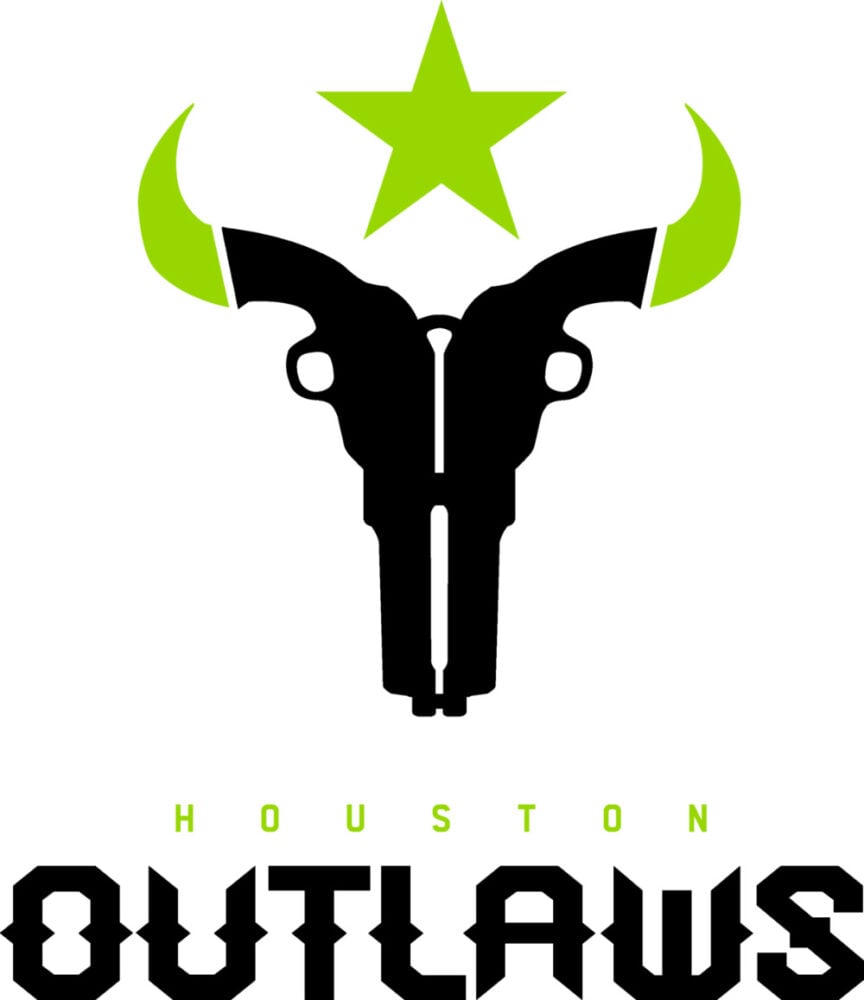 From the moment you catch a glimpse of the Houston Outlaws logo, you instantly know what the logo represents. A good esports team logo should depict a history. And with the two vertically turned guns forming a bull's head, this logo has 'Texas' written all over it.
5. Evil Geniuses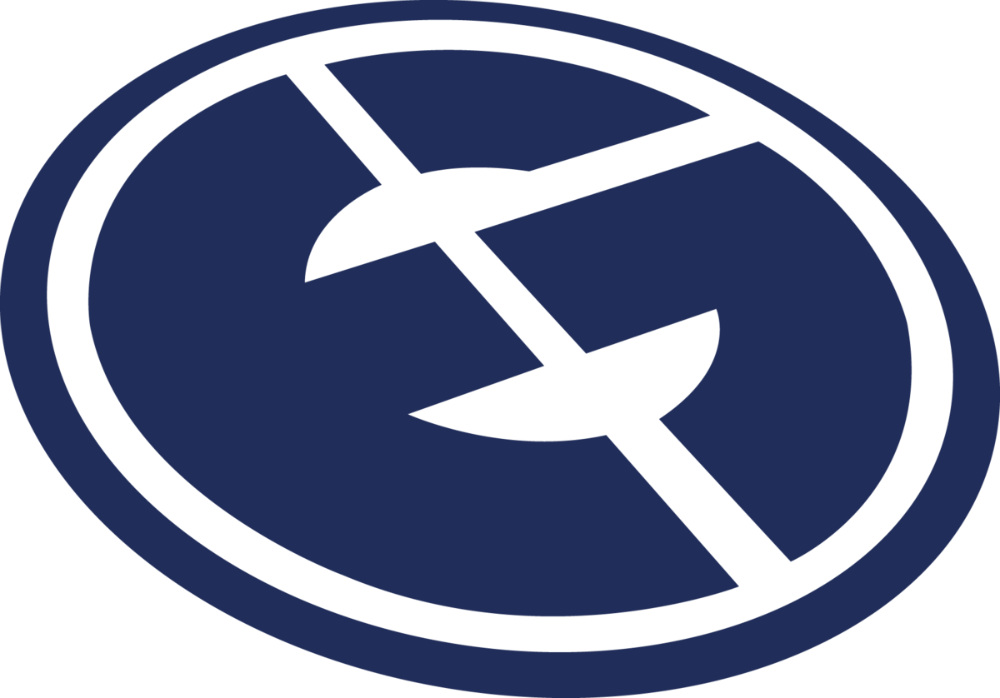 Donning a long competitive gaming history since 1999, Evil Geniuses has outshone others in terms of reputation and logo. The mono-colored logo doesn't make it any less creative. And the brilliantly executed letters 'E' and 'G' make up for everything.
Get a logo as timeless as your brand

Logos should be as unique as your business. Hook your audience with a 100% custom logo design.

I need this!
6. Team Empire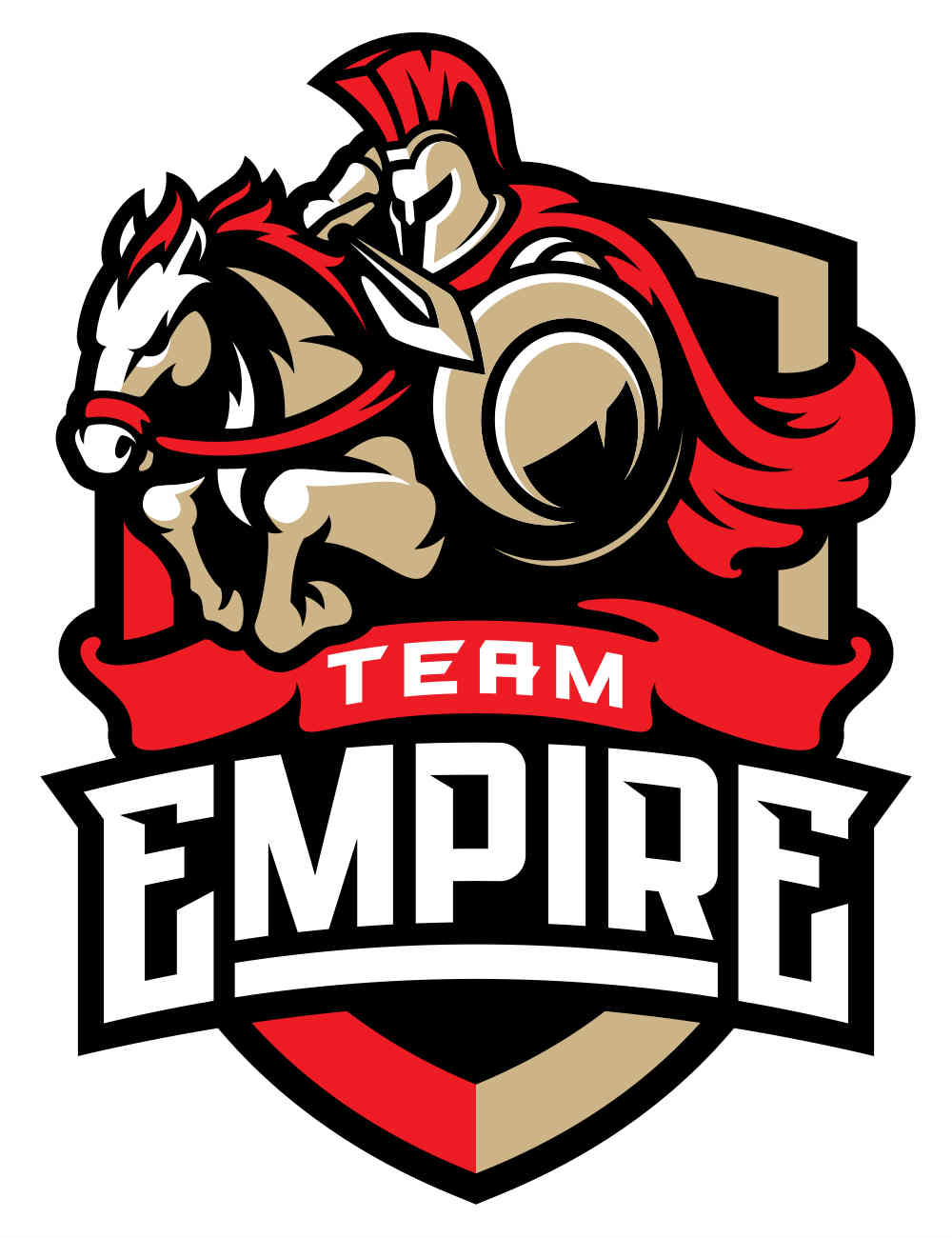 Deemed as one of the most prominent esports teams in Russia, Team Empire has given a lot of thought into their esports team logo. The concept is impressive, and every detail complements the others. From the horse and the rider, the color schemes to the crest and typography, this logo is both distinguished and captivating.
7. Incognito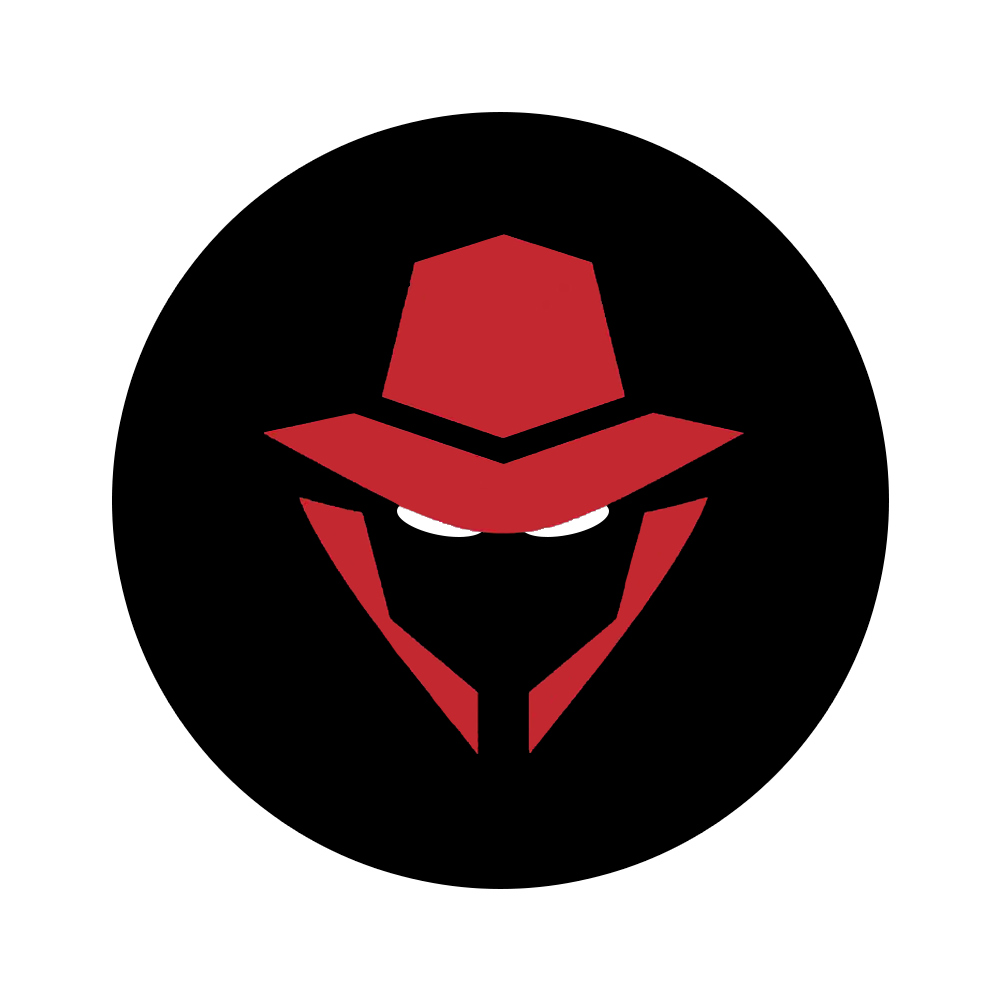 An excellent logo sometimes doesn't need the name embedded in it. The mere symbol can already give sufficient information even to those who are unfamiliar with the brands like Target's bullseye. Incognito's logo communicates with onlookers efficiently. It has a more intimidating version of Google Chrome's incognito guy in red and black colors that can psyche opponents out.
8. Vega Squadron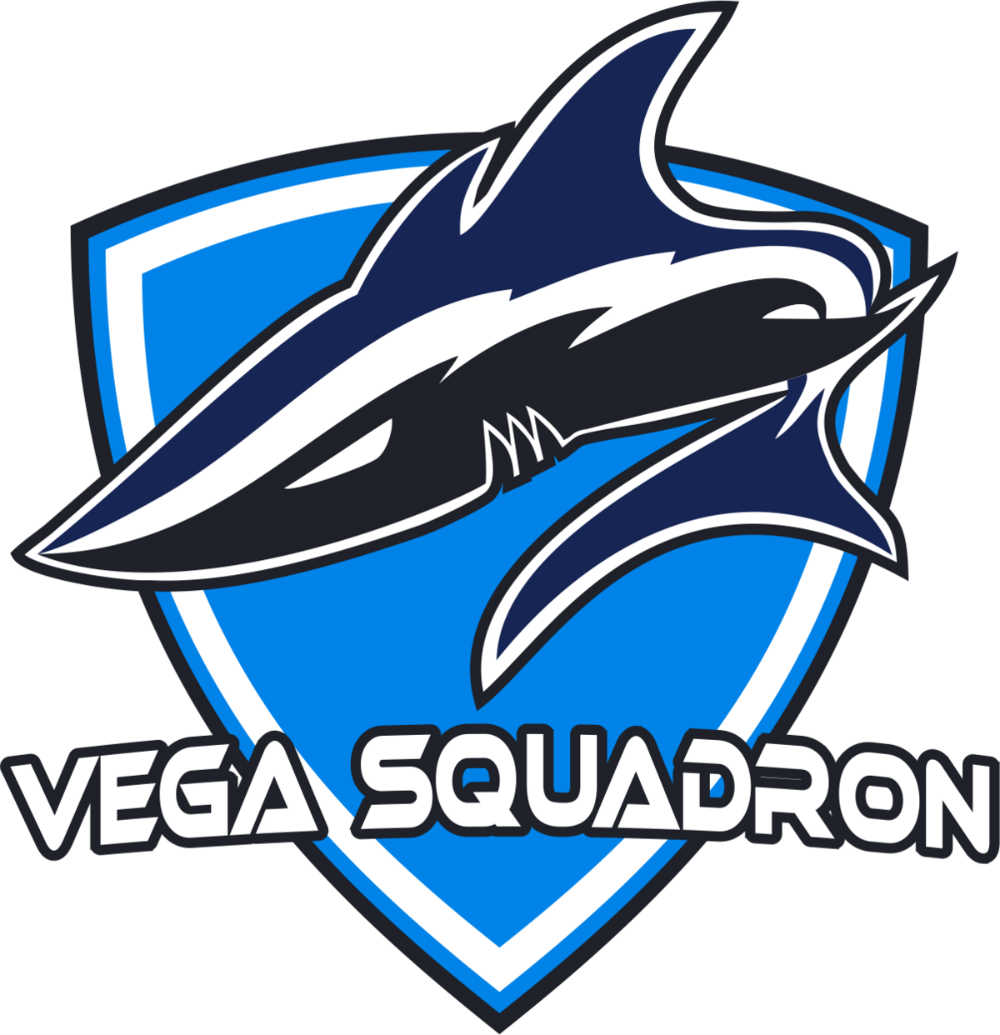 The beautiful blue hues make this esports organization logo stand out. The lines are pretty impressive. The utilization of the white space on the shark and the crest really gives it life. The typeface at the bottom brings the design together too.
9. Echo Fox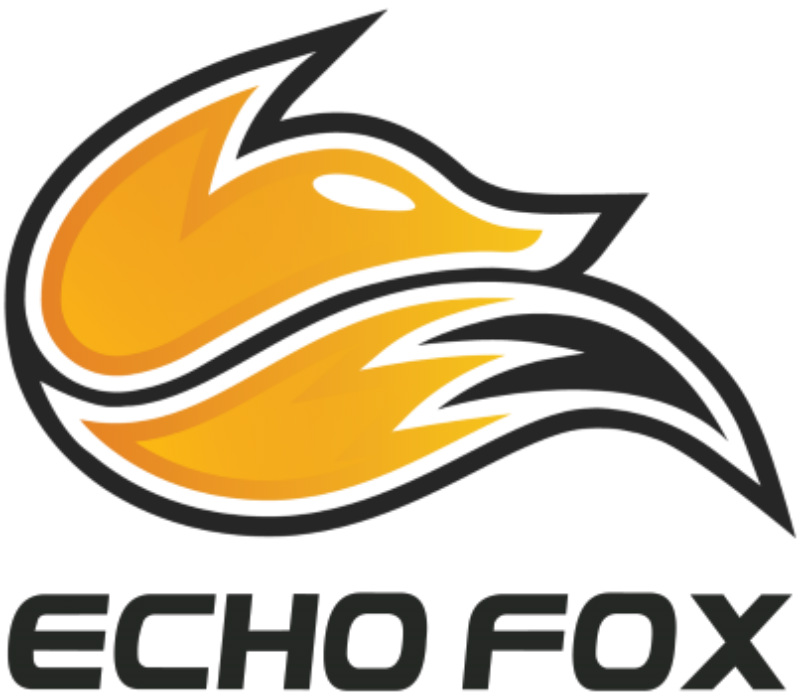 The bright, eye-catching color and the minimalist concept is the reason why this logo is on our list. But can you have guessed the 'Fox' in Echo Fox is from the retired NBA player, Rick Fox? Yup, he purchased and rebranded the esports team Gravity Gaming for a million US dollars. Whoever thought there's no money in the esports industry has been living under a rock!
10. Oceanus Gaming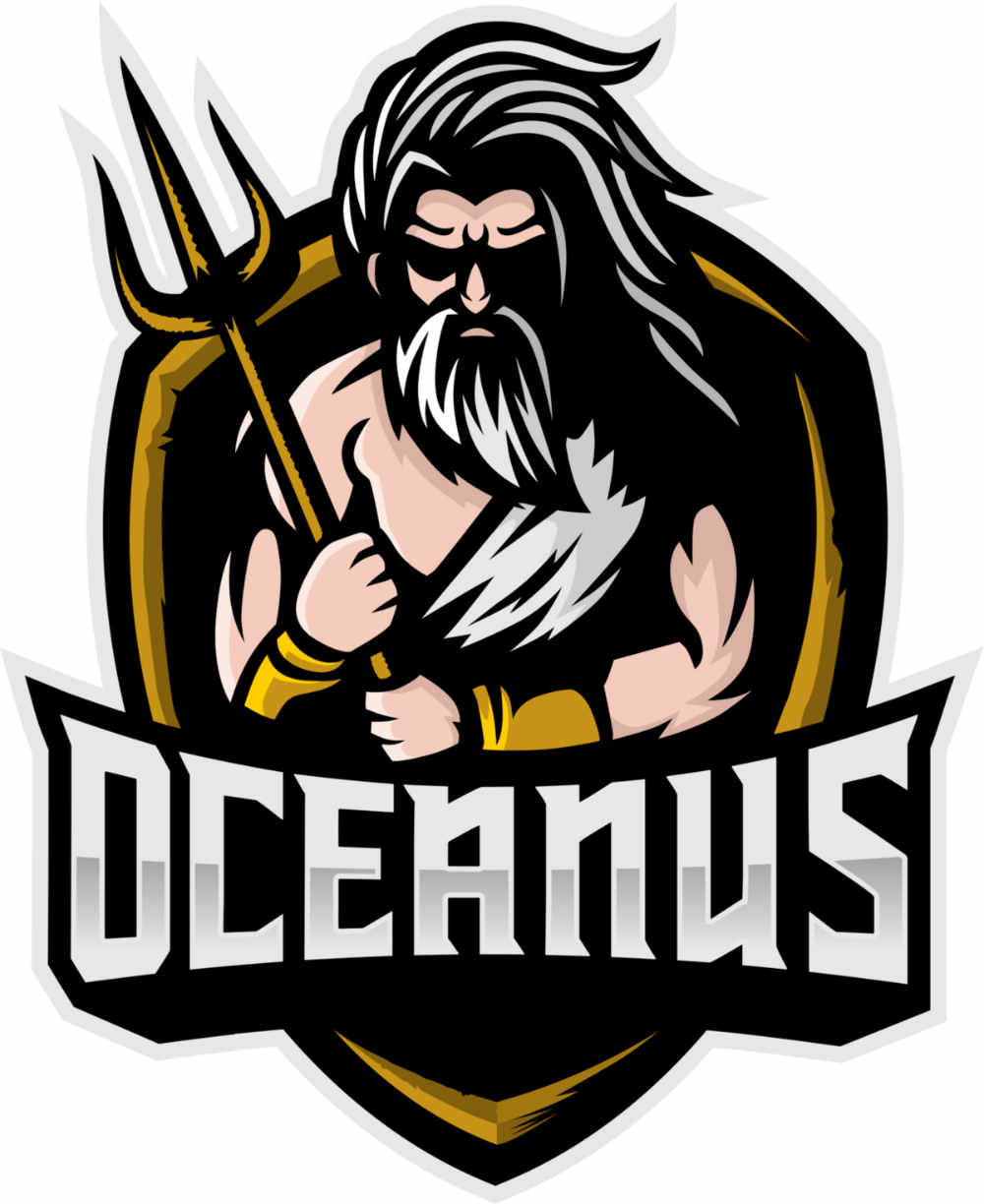 A Canadian esports organization, Oceanus Gaming meant business when they created their team logo. The muscled man resembles that of King Triton with the trident sticking out from the crest. The exquisite neutral colors are very fitting to the overall concept and team name.
11. Root Gaming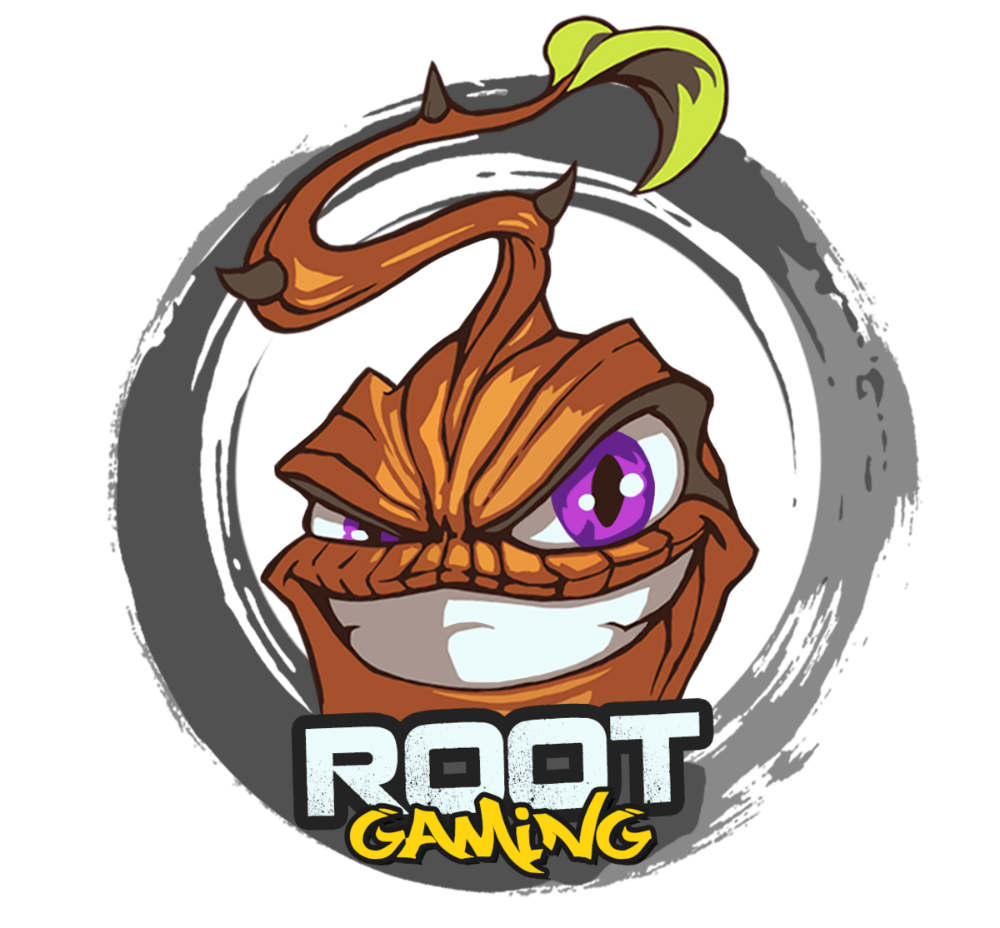 This logo dons a fun and playful character which defines what the entire gaming industry is all about. It blends two unique typography expertly. And the Zen-like circle ties all logo components together.
12. Team Liquid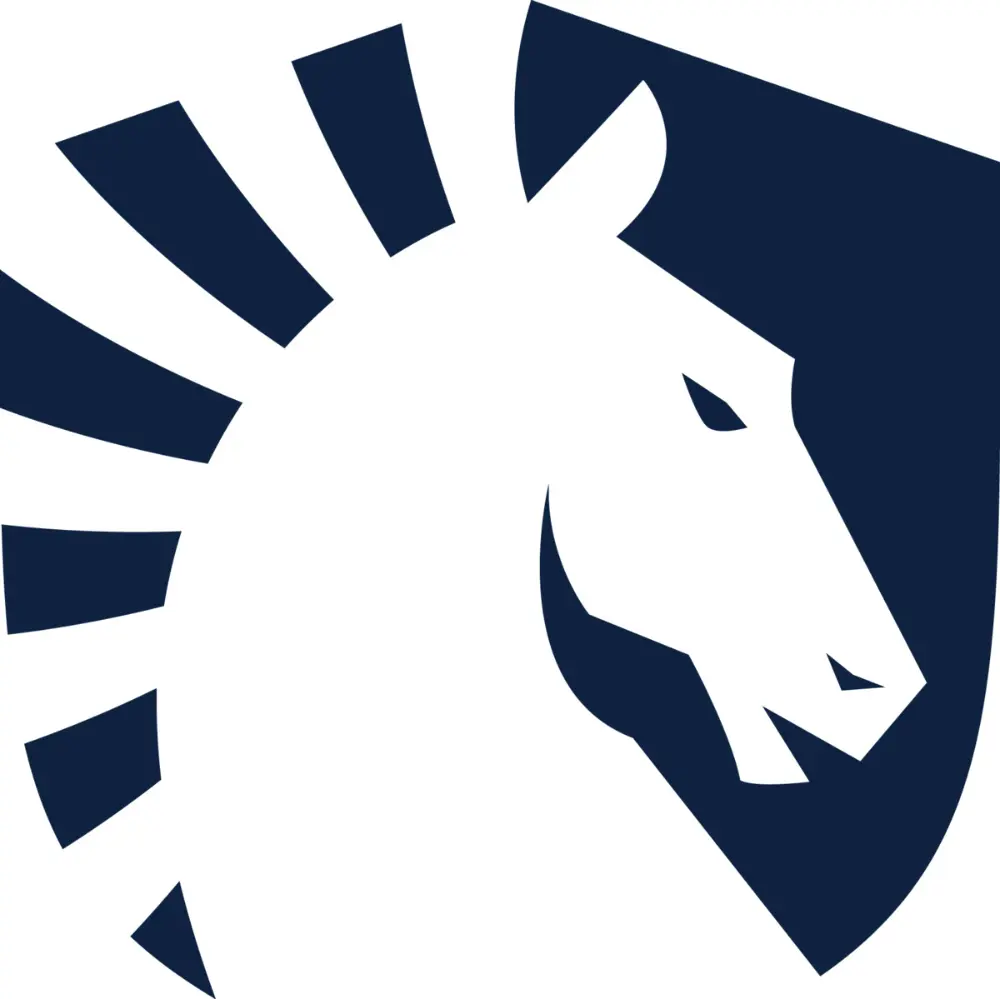 Team Liquid's use of negative space is the perfect example of how it makes the overall design tasteful. I've never seen a horse's mane done in such an exquisite manner — especially in an esports team logo!
13. HeroesHearth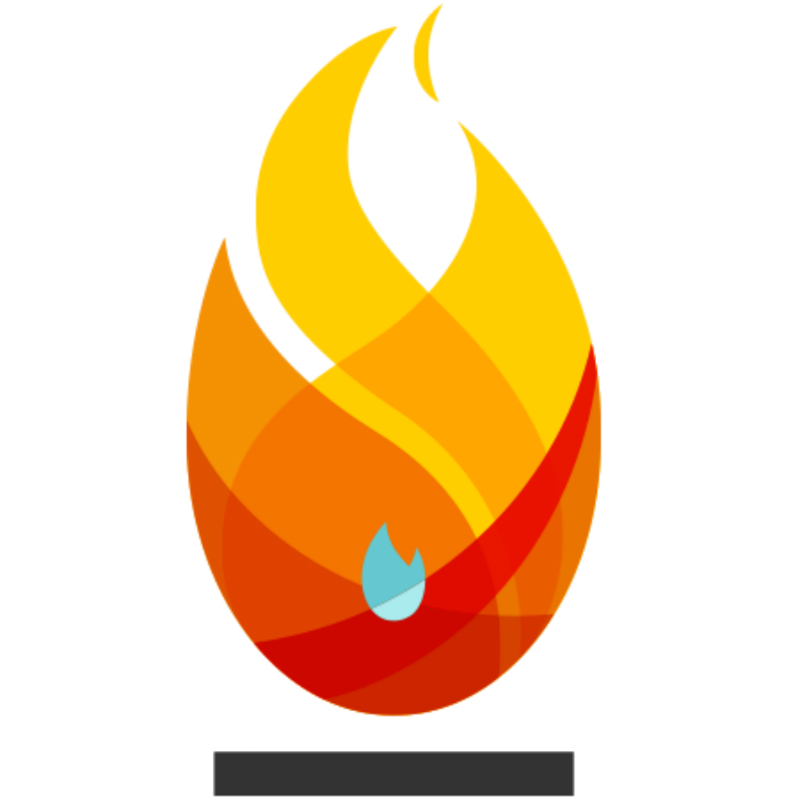 The shapes and curves of the HeroesHearth's logo are well-executed. The different hues make the entire logo apparent and distinct. At first glance, this logo resembles a flame, just like a hero's heart.
14. Team LDLC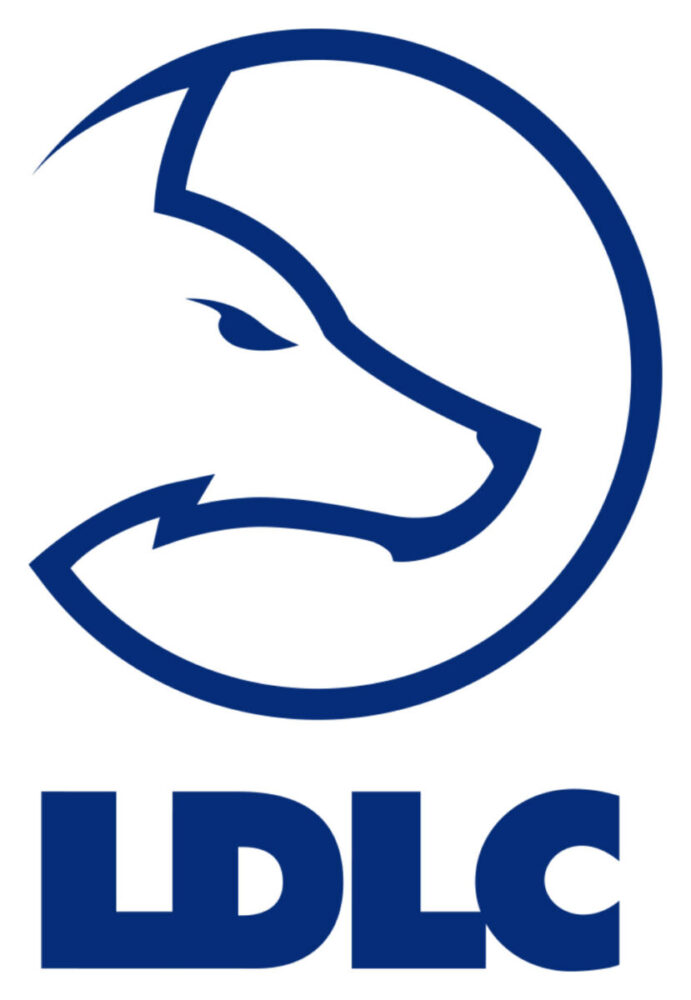 Sponsored by an electronic store that sells gaming accessories from France, Team LDLC has created a scalable esports team logo. The design is simple yet remarkably striking as the animal's eye comes to life against the neutral color. This is minimalism at its best.
15. Los Angeles Gladiators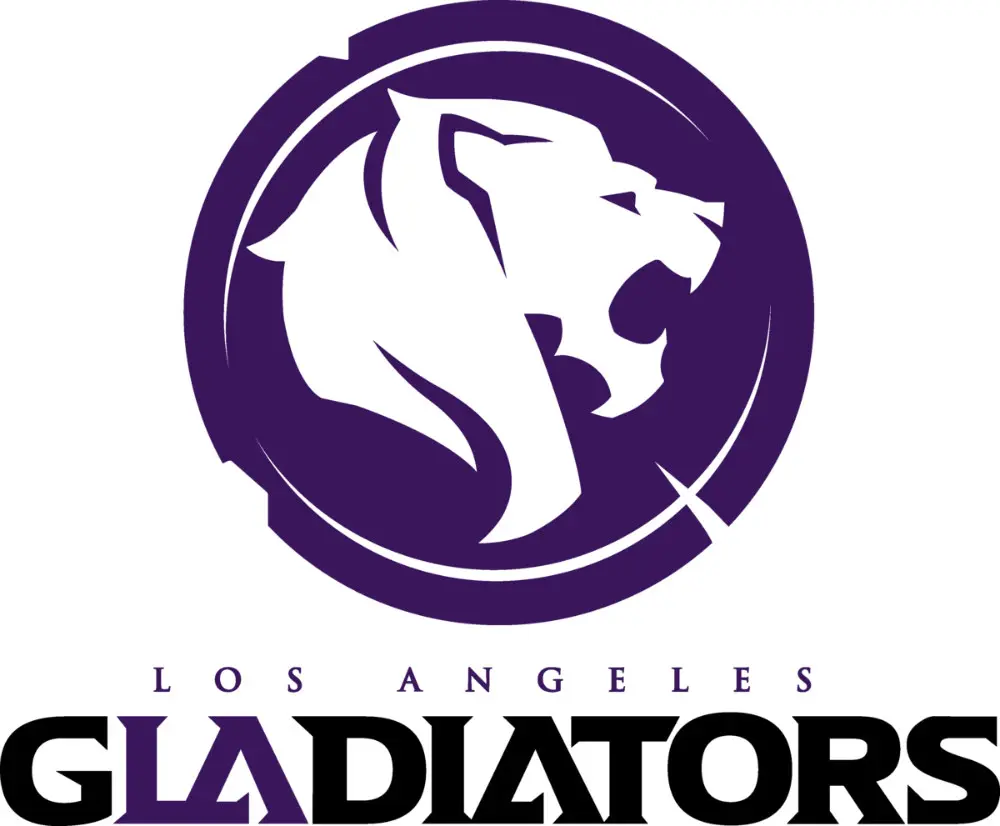 The Los Angeles Gladiators has put another take on a frightening animal in logos through negative space. But this time, the smart use of white space doesn't make the lion any less intimidating. The lion somewhat symbolizes how the team is always ready in any esports battlefield — like how gladiators are in Roman colosseums.
How to Request an Esports Logo from Penji
Get a logo from Penji without any delays or spending too much. Check out the logos that our designers produced for our clients.
Create a Project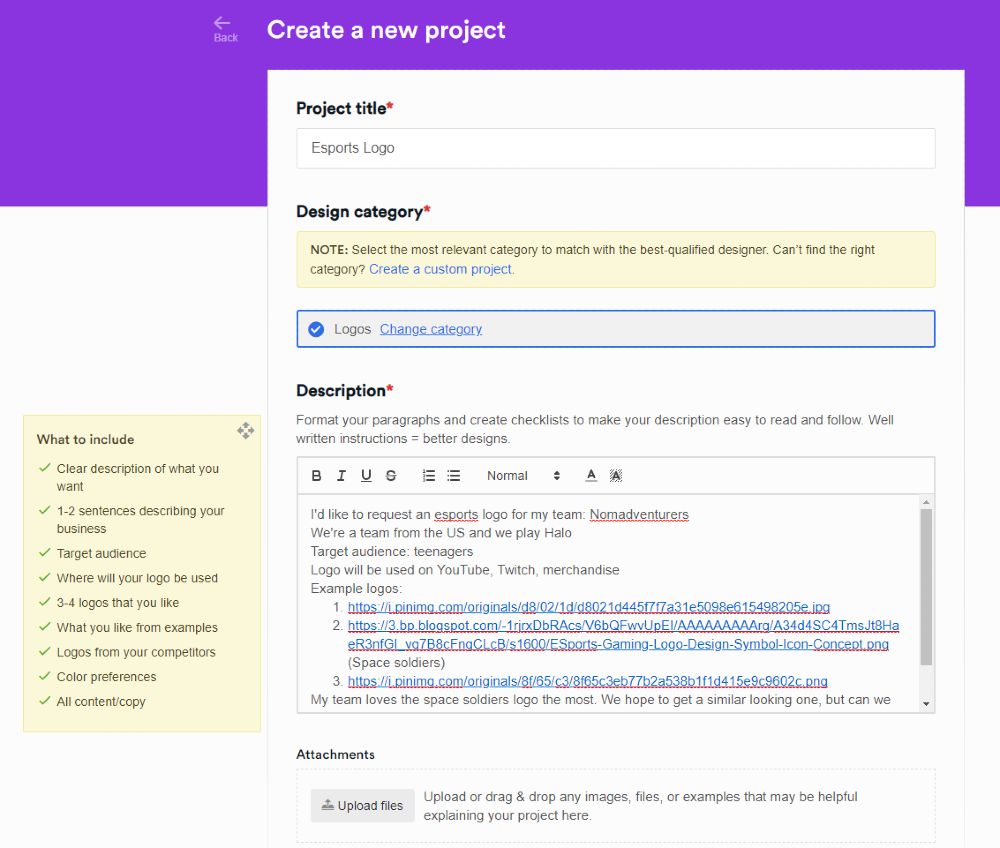 You can create a project right after you subscribe to Penji.
Click "New Project," then on "Search categories," scroll down to Logos. Select Logos and add your design brief on the description. Make sure to provide details based on "What to include." This way, the designer will know how to produce a design based on your requirements.
Just click "Create project" once you're done! From there, a designer will be assigned to your project, and they can start working on your logo pronto.
Review and Provide Feedback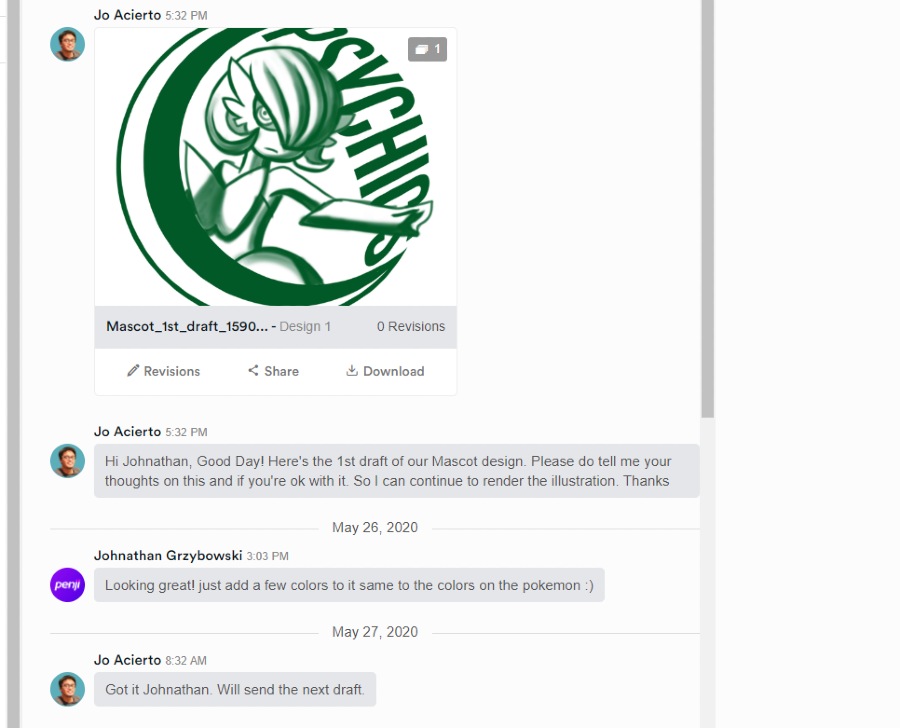 Within 24 to 48 hours, your designer will submit the first draft. You could use the point-and-click revision feature or message your designer in detail. That way, you could avoid misunderstanding in improving the logo.
Unlimited revisions also come in handy for this step. Revise the design until you get the logo you truly envisioned. That's one of the reasons why brands and businesses love Penji.
Download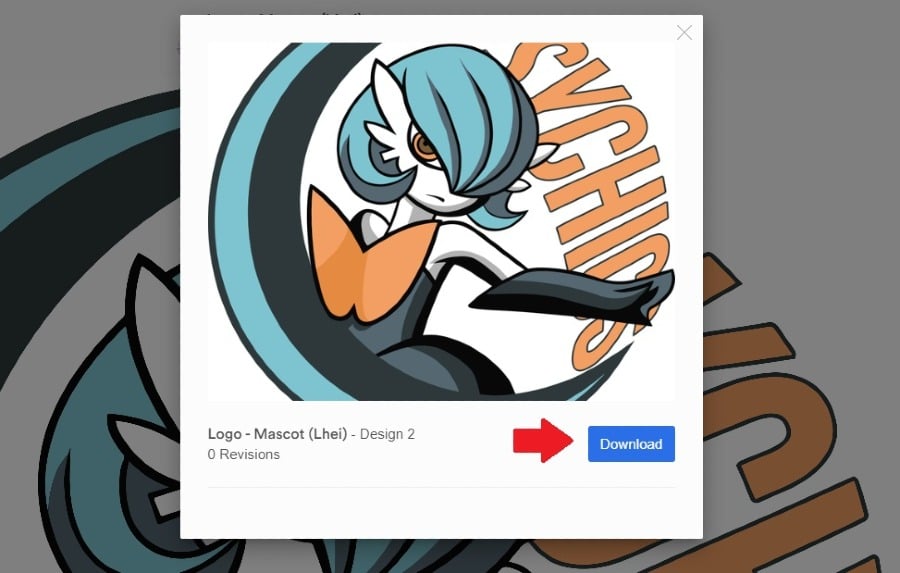 You could download the Esports logo once you're 100% happy with it. It's also easy to download any design on the Penji platform.
Click the Designs tab on the Project, then click the Download button, and there you have it. The design is all yours! No fuss. No external links.
Lead Your Team to Success with Penji
Be the team that fans cheer on. Get a logo your team and fans will love. That's where Penji comes in. We ensure you receive a logo that further strengthens your team's identity and leads you to victory.
Sign up now, and get unlimited graphic design services or one-off logo designs.