If your business deals with the outdoors, hunting, and anything related, you're in luck! We have compiled the best hunting logo designs crafted by our talented Penji designers. And if you're interested in getting a hunting logo, Penji can definitely design one for you within 1 to 2 days. Get started here.
1. Wild Hog Hunting Club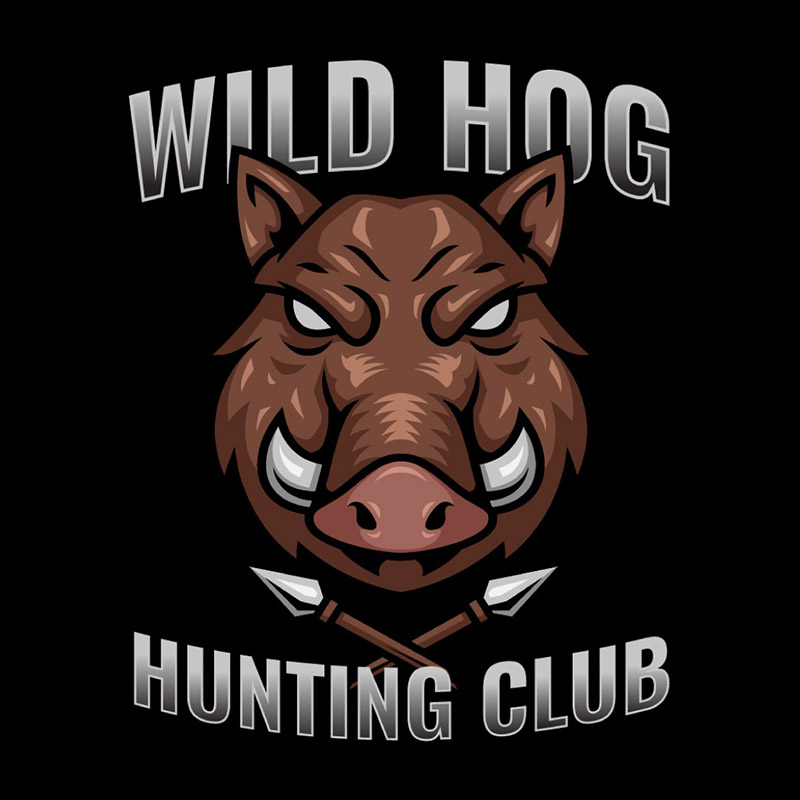 Using the head of a wild hog as its primary logo element, this hunting club logo is very fitting. With the addition of the stakes crossed below the head, this is a robust logo design. The designer chose a gradating grey for the text color, which adds elegance to the overall design.
The Wild Hog Hunting Club design will look good on t-shirts, banners, posters, and other marketing materials.
2. Red Buck Ranch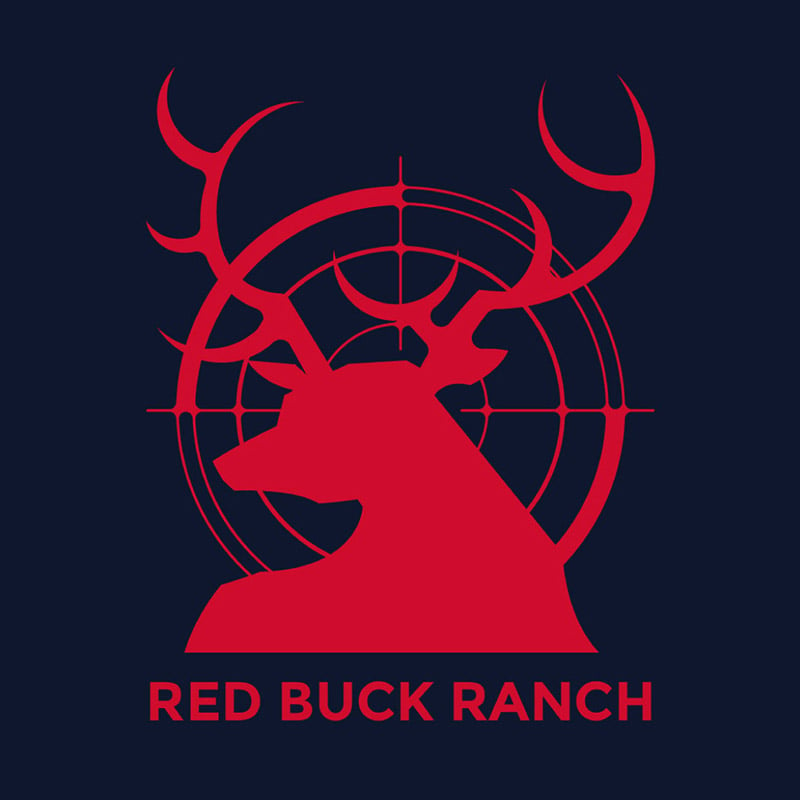 This silhouette-type logo of a red buck is gorgeous. It has a target that seems to intertwine with the deer's horns to create a web of lines that make the logo interesting. One look at this logo would tell you that hunting is the sport, and deers are the game.
The use of red is apt as it symbolizes energy, strength, war, courage, anger, and many other related characteristics. The font is a plain sans-serif type that avoids taking any attention from the main logo element.
Amazing logos that enhance branding
Take a shot with Penji and get a logo within 1 to 2 days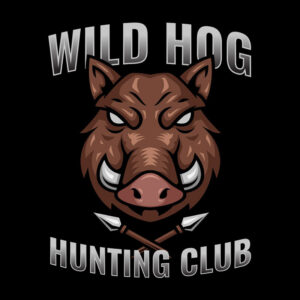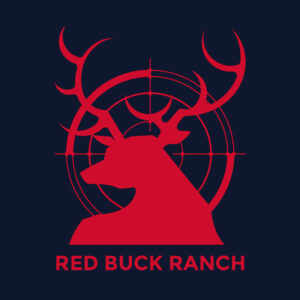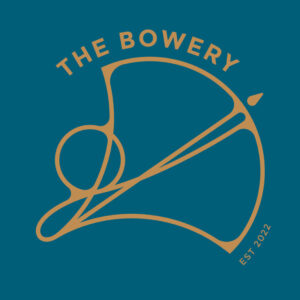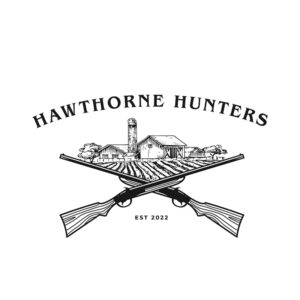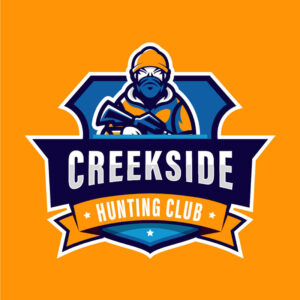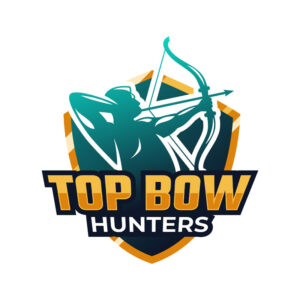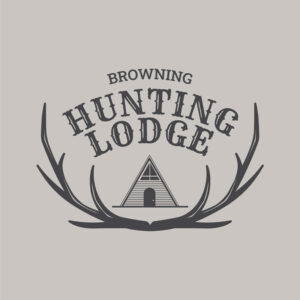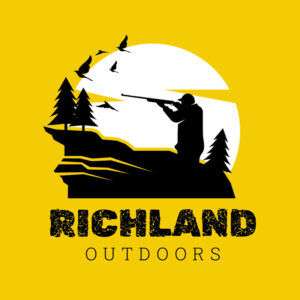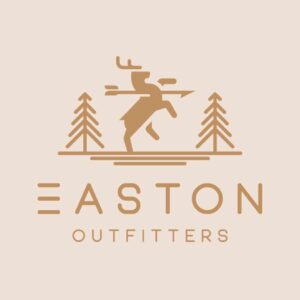 3. The Bowery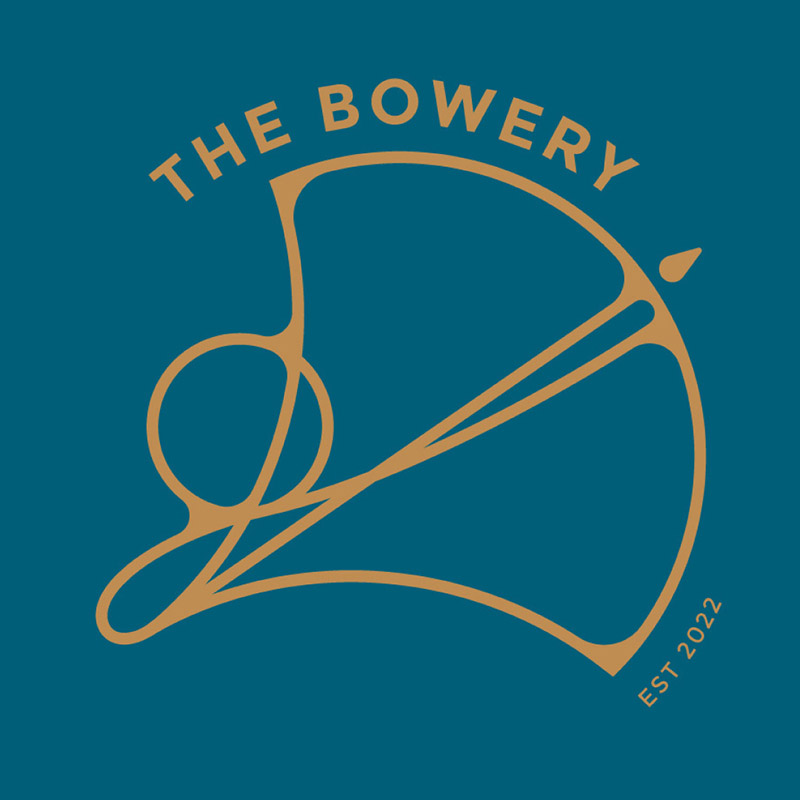 An archery shop would look good with a logo such as this one designed for The Bowery. This hunting logo design is made up of lines that illustrate a bow and arrow. Its pure simplicity is what makes it unique and appealing.
The color combination is superb as it makes the design stand out. The font choice is straightforward, with only an arch to incorporate it with the bow perfectly well. This logo is highly scalable and would look good anywhere you place it.
4. Holt Hunters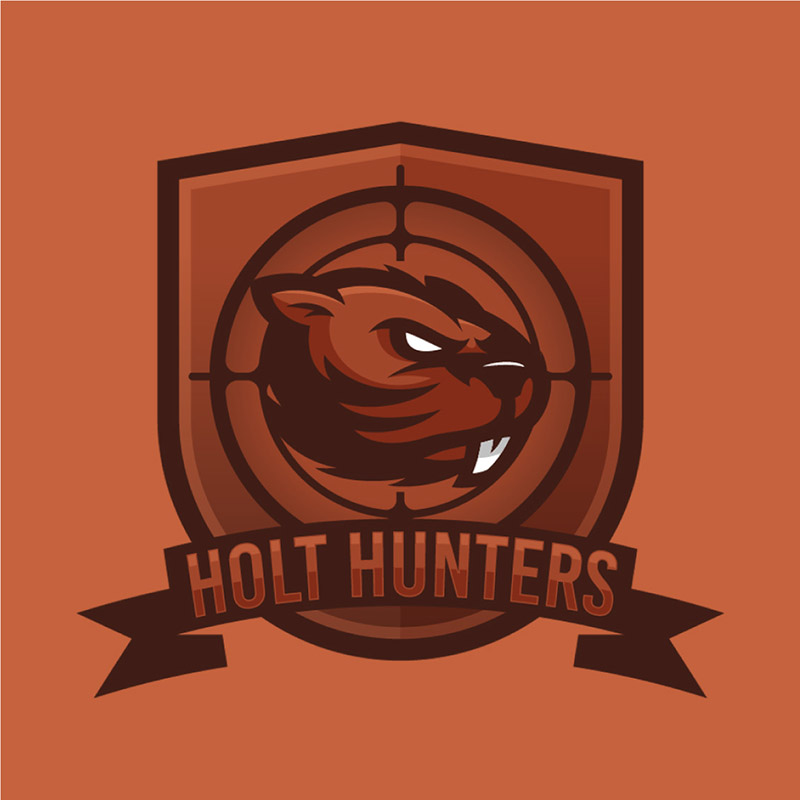 This angry beaver of a logo character exudes attitude, power, and an aggressive stance. This is the ideal logo if you want to show courage, bravery, and boldness. The color choice is also well-fitting, as orange with a tinge of red connotes domination, aggression, and excitement.
The brand name is placed in a ribbon banner that seems to project winning, triumph, and success. The target that surrounds the beaver is also well-suited as it shows the nature of the brand, which is hunting.
5. Hawthorne Hunters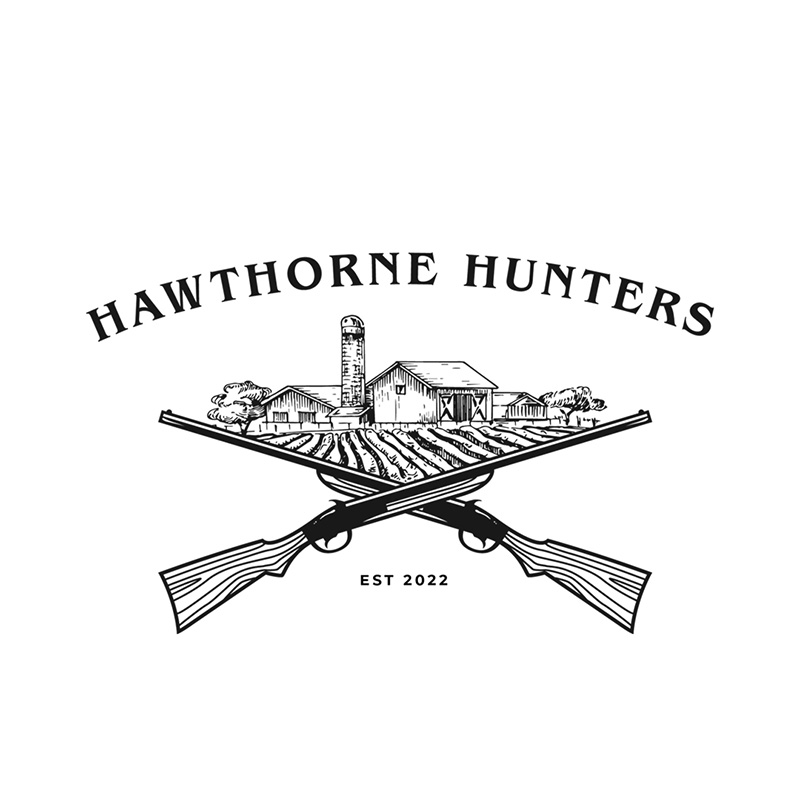 Custom illustrations are an excellent option when designing a logo, especially a hunting logo design. In the case of Hawthorne Hunters, the designer used an illustration of a piece of land with crossed rifles in front. This beautifully-crafted logo gives off a vintage feel that is both breathtaking and exciting.
It does not have any colors and instead relies on black and white lines to make its statement. This is the logo for inspiration if you want to add class to an otherwise rugged business nature.
6. Creekside Hunting Club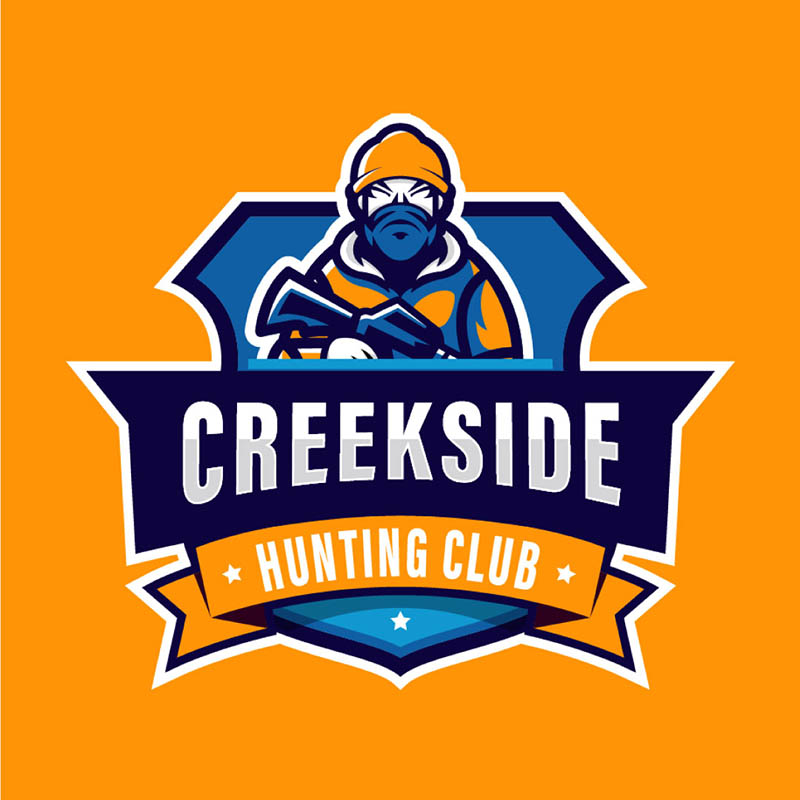 This logo design created for Creekside Hunting Club is dynamic, energetic, and packed with a punch. The hunter in the middle of the logo looks hell-bent on getting that game. It is colorful, commanding, and wickedly good. This is a logo that a hunting club member would be proud to wear.
The color scheme is worth noting as well. Orange and blue are opposites on the color wheel, thus complimenting each other well.
7. Top Bow Hunters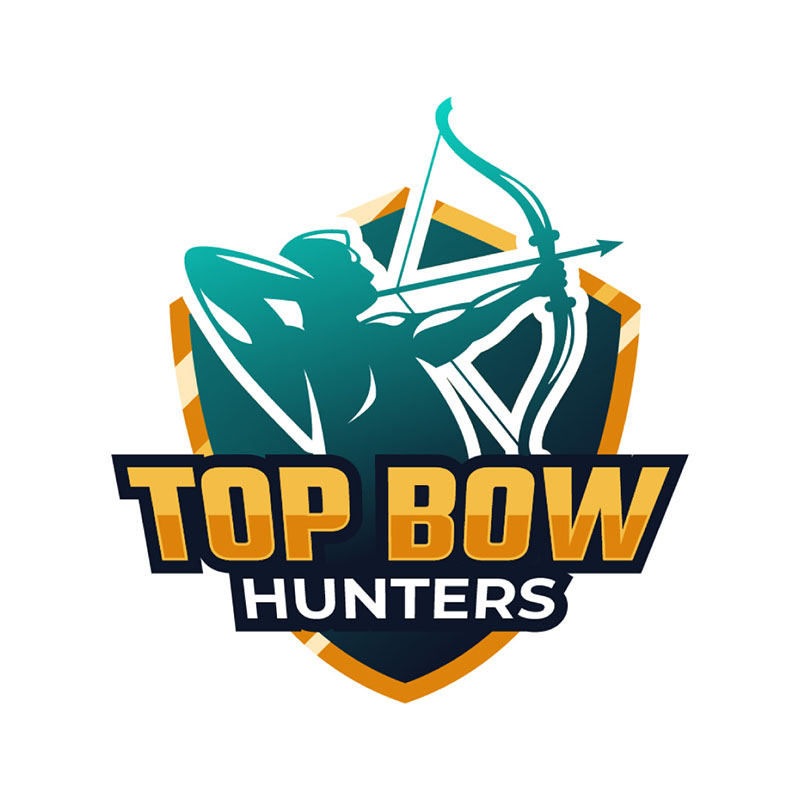 With an archer taking center stage, this Top Bow Hunters logo expresses the club's visions quite well. The silhouette is powerful, and the shield's addition makes it even more convincing. The dominant green color is accentuated by gold to add more than color: gold denotes divinity, success, and accomplishment.
This hunting logo design has enough details, so there is no need for a fancier type of font. The typeface used is sans-serif with varying colors that add the right personality to them.
8. Browning Hunting Lodge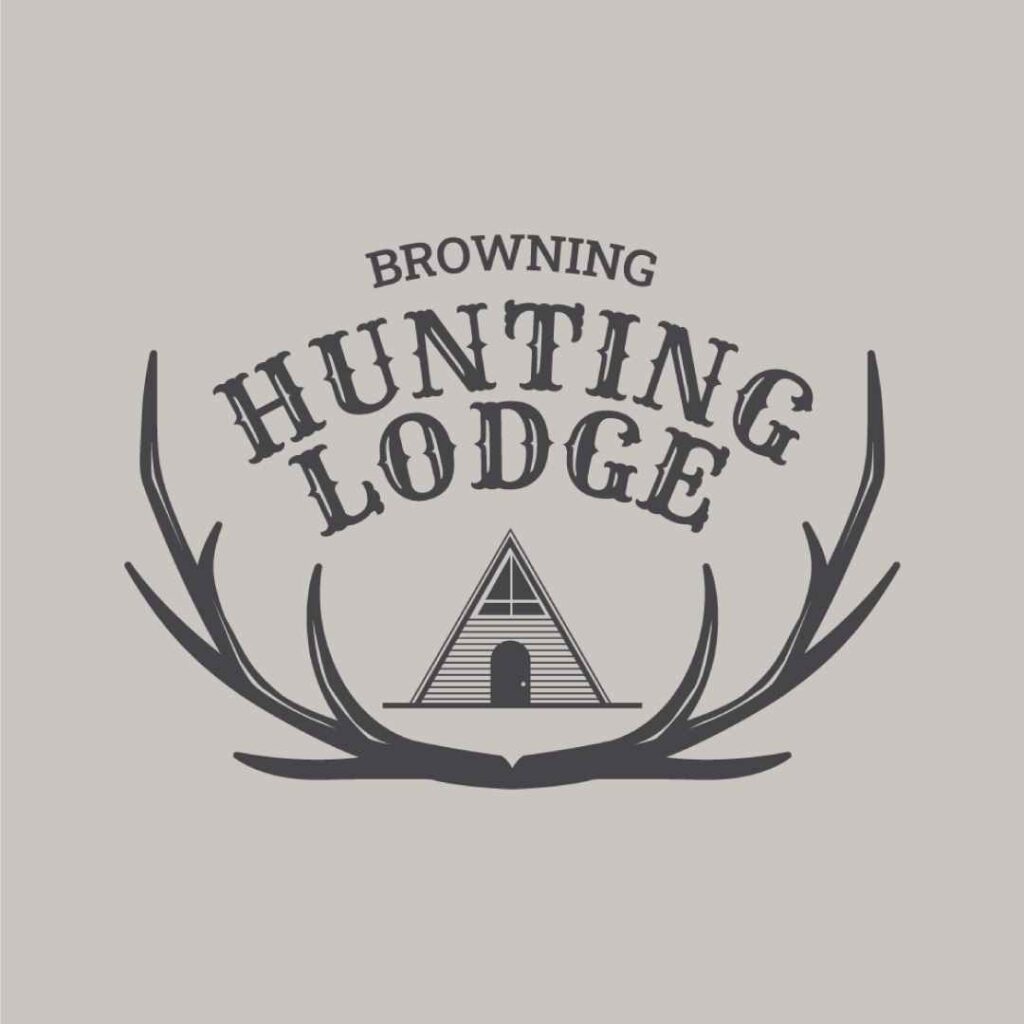 Since Browning Hunting Lodge does not need to project toughness and strength like the others on this list, it has a homey feel. It has a warm and welcoming appeal that promises a comfortable and cozy stay after a day of hunting.
The logo consists of a house image, a set of deer horns as an identifying element, and the brand name using a vintage-style font—all these point to a lodging house that's conveniently snug and serene.
9. Richland Outdoors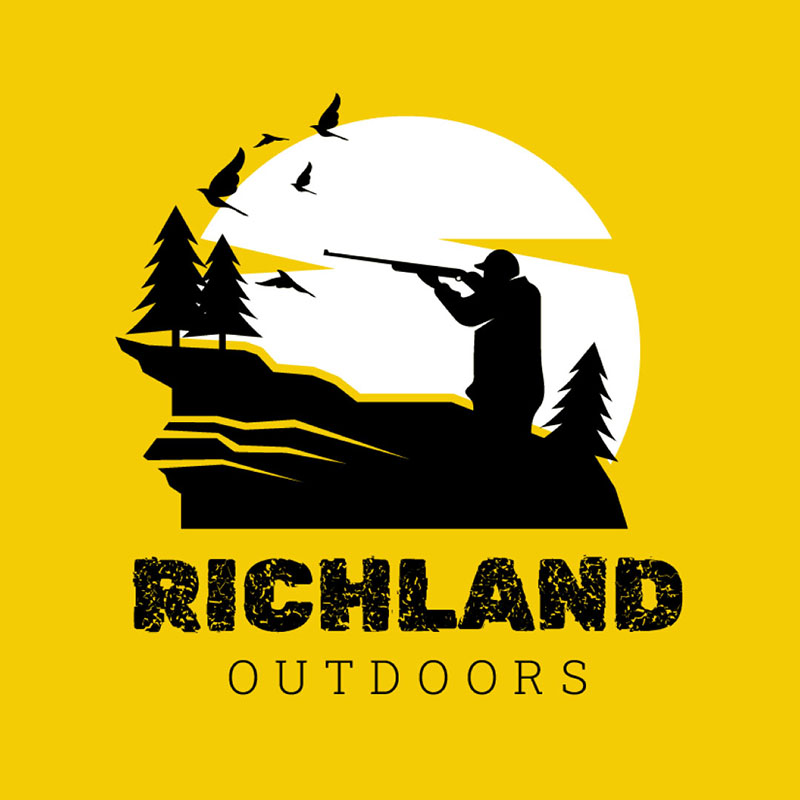 This outdoor and hunting supplies shop has a logo that perfectly describes its brand identity really well. Again, custom illustrations are perfect for this type of logo that shows precisely what the brand is about. The color yellow used provides an excellent contrast to the otherwise plain illustration.
Since the logo illustration is done in a minimalistic way, the designer has the option to add details to the font. The brand name is made with a slightly ornate font emphasizing its outdoorsy personality.
10. Easton Outfitters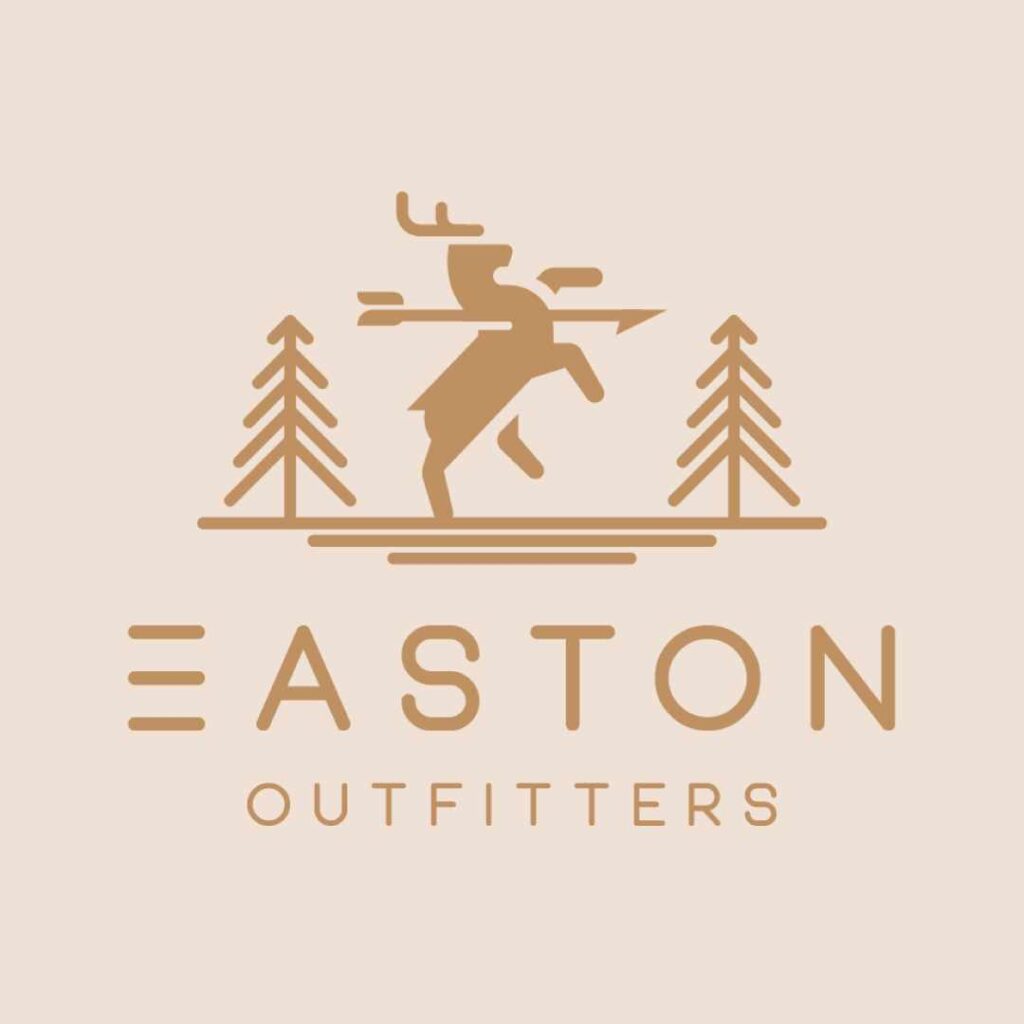 This clothing company has a simple yet attractive logo design. Easton Outfitters can use this on their store signage, letterheads, packaging materials, and many other uses. It is highly scalable and would work well in whatever size material you put it on.
The font is a stencil typeface that blends well with the illustration of a deer and pine trees. The choice of brown as its logo color is more than fitting as it denotes nature.
What Makes a Good Hunting Logo?
As you can see from these wonderful logo creations, a good hunting logo needs to show energy, power, and success, to name just a few. Using earthy colors such as greens and browns would also be fitting. Although looking at some of these hunting logos, a bright and colorful color scheme also works well.
Depending on the main logo element's complexity, the font can be plain or detailed. As with any other design asset, there are no single, strict rules in designing a logo. As long as it works to represent the brand well, you're good.
How Penji Can Help You With Hunting Logo Designs
If you want a hunting logo design that stands out, working with Penji is your best bet. Online logo templates may do the job for you, but you'll end up with nothing when it comes to originality. Subscribe now to get a hunting logo and other visual assets. But do you only need a logo? Don't fret, check out our Marketplace to get one-off designs for any branding visual.