A new type of digital asset is disrupting the tech and financial world, and everyone's going crazy about it. Non-fungible tokens or NFTs are cryptographic tokens that are unique and cannot be copied or faked. This one-of-a-kind nature makes NFTs valuable, and with news of artists earning millions of dollars for their art, its popularity comes as no surprise.
To get on the bandwagon, many people are now learning to trade NFTs. Some even go the extra mile, especially the content creators, to "mint" or create their own NFTs to sell for a profit. Here's a step-by-step guide on how to mint NFTs and all that you need to know.
What is NFT Minting?

In simple terms, minting is the process of publishing your digital artwork on the blockchain, typically Ethereum, to make it sellable. These digital files will then be stored in a distributed ledger or decentralized database. Once it is recorded, no one can ever modify, edit, or delete them.
Once your NFT is minted, the marketplace will charge you a fee for publishing it. After adding the metadata and publishing it, your NFT is now minted. You can now list it for trading on the NFT marketplace of your choice.
Factors to Consider Before Minting an NFT

Most NFT marketplaces have made minting simple and easy. However, there are several factors you need to know about before minting your NFTs. Having the fundamental knowledge about the minting process will help you avoid issues that may come your way.
1. The Blockchain
Several blockchain platforms back the NFT token standard. Minting on some is more costly than the others, e.g., Polygon has low gas fees than Ethereum. So, be sure to check them out to find out which would suit your needs the best. You can choose from the following most reliable platforms:
Ethereum
Polygon
Solana
Polkadot
Binance Smart Chain
Tezos
EOS
WAX
Tron
Flow by Dapper Labs
Cosmos
2. The NFT Ecosystem
Once you have chosen the blockchain platform you'll be using, learn all about its features. Ensure that it can handle your NFT transfers and sales across different blockchains. Also, you need to find out the benefits and the disadvantages of the platform's NFT ecosystem.
3. The NFT Marketplace of Your Choosing
While most NFT marketplaces are similar in their processes, some are favorable for newbie NFT minters. As mentioned above, some have lower gas fees than others. In addition, some offer minting services for free via lazy minting, which we will discuss later in this article.
Where to Mint Your NFTs

There is a wide selection of NFT marketplaces where you can mint your NFTs. They differ in the payment methods they accept or the fees they charge per transaction. You need to find out what is the most suitable for you by checking them out. Below are the most popular NFT marketplaces:
1. OpenSea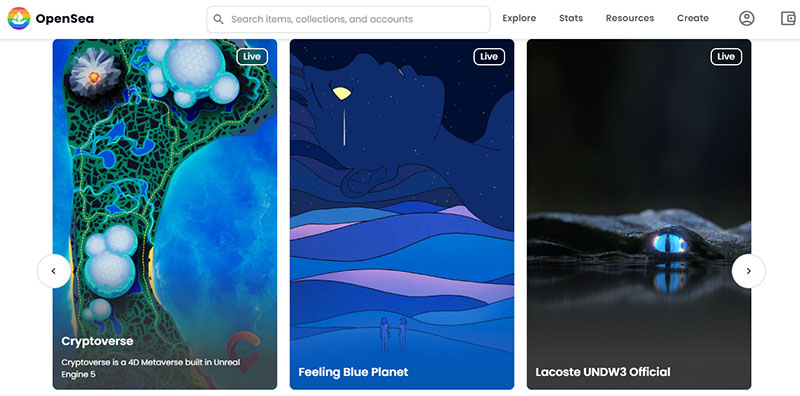 The world's largest and most popular NFT marketplace, OpenSea beats everyone else with its variety. It uses the Ethereum, Polygon, and Klaytn blockchains and accepts credit cards, debit cards, cryptocurrency, and other payment methods.
2. Rarible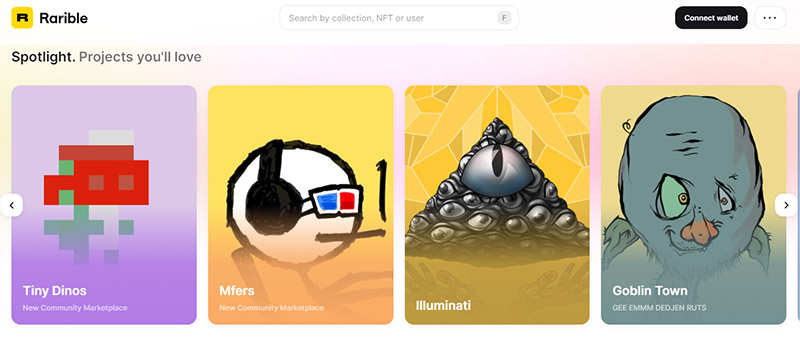 Known for its wide selection of meme NFTs, Rarible is an equally large platform that gears toward pop culture. It is built on Ethereum but also supports Flow and Tezos. It accepts cryptocurrency payments for selling, buying, and minting NFTs.
3. Foundation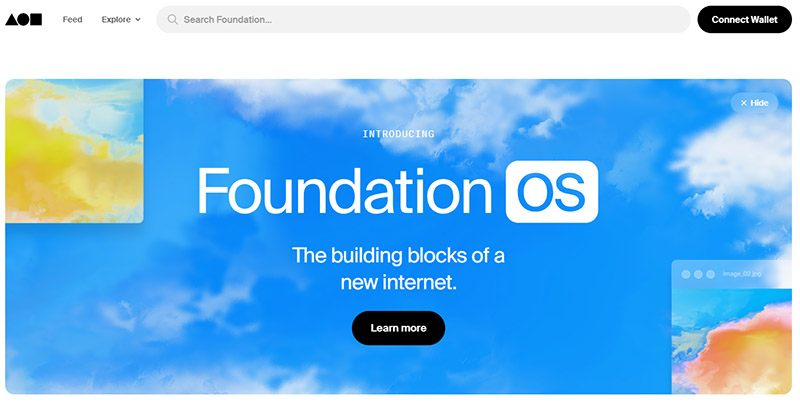 Launched in February 2021, Foundation is a relatively new platform but is already making a name for itself. It is becoming known for hosting an eclectic selection of digital art. From beautiful nature scenes to politics, this NFT marketplace and minting platform has it.
How to Mint NFTs?

Now, the step-by-step guide on how to mint your own NFTs. Since each NFT marketplace has different ways of doing things, these are what the typical processes will be like.
1. Choose Your NFT Marketplace
Get to know a few NFT marketplaces to help you decide where to mint and host your NFTs. Also, choose the blockchain where you'll be minting. While Ethereum offers the best security, minting on Tezos is a breeze.
2. Connect Your Crypto or Blockchain Wallet
Even if an NFT marketplace offers a free minting service, you'll still need money to pay for transaction fees. You can start by buying cryptocurrencies from apps such as Binance and CoinBase. You then need to set up your crypto wallet, which you will connect to your NFT marketplace.
3. Build Your Community
Your Community is where you'll get information and build authentic relationships with buyers, sellers, and other content creators. You can do this through Slack, Discord, and even Twitter. Socializing may not be your number one goal, but building communities will be great when you start marketing your NFTs.
4. Create Your Digital Art
You can now go about creating artwork that you'll mint into NFTs. You can also consider having others create art for you. If you're not artistically gifted, you can still get in on the NFT craze. Get the pros to create some art for you. Penji is a great design partner that can help you get art and design that you can mint.
5. Pay the Fees
Gas fees differ from one NFT marketplace to another. Know what yours are, and prepare to pay them before minting your digital art.
6. Sell Your NFTs
After paying the fees and minting your art, you can now sell or trade your NFTs. You also have the option of storing them if you still do not want to sell them.
What is Lazy Minting?
If you're working on a tight budget, you may want to consider "lazy minting" offered by some NFT platforms such as OpenSea and Rarible. Lazy minting refers to the process of converting your digital art into NFTs without paying the upfront gas fees.
Creators will only pay these fees once the NFT is sold. It will be added to the price of the NFT that the buyer will pay for. This can be an excellent way to avoid extra costs on your part, but can sometimes turn off buyers, so be aware of the pros and cons.
Final Thoughts
While many people ask how to mint an NFT, the bigger task would be the research they need to do. Minting is easy, and the hard part is to know where to mint and which blockchain to use, among other factors. This guide can help you determine what you need to do next and start your NFT minting journey.
If you need someone to create fantastic artwork for you to mint, Penji is your best design partner. Watch our demo video here or click this link to sign up for any of our affordable plans.