Entering the NFT minting scene is simple once you have the necessary information. As a beginner in the field, it's advisable to start with platforms that are budget-friendly. The following are the top NFT minting platforms that are free of charge and allow you to mint your own NFTs effortlessly.
What is an NFT Minting Platform?
NFT marketplaces are platforms where you can buy, sell, and trade NFTs. Most of them give the users the option to "mint" their artworks to convert them into digital assets and make them sellable. So, when you go to a particular NFT marketplace, chances are, they are NFT minting platforms as well.
Minting is the process of recording your digital artwork on a blockchain so that it can't be tampered with, edited, or modified. Before content creators and artists can sell their work, they need to mint them. This has become a hindrance to many creators; thus, looking for the best free NFT minting platforms has arisen.
The Best Free NFT Minting Platforms
There's a saying that goes, the best things in life are free, but then there's also the quote, nothing in life is free. This means that, while there are marketplaces that offer free NFT minting services, some hide behind technicalities that prove they aren't actually free. Let's check out these best NFT minting platforms and see what they have to offer:
1. OpenSea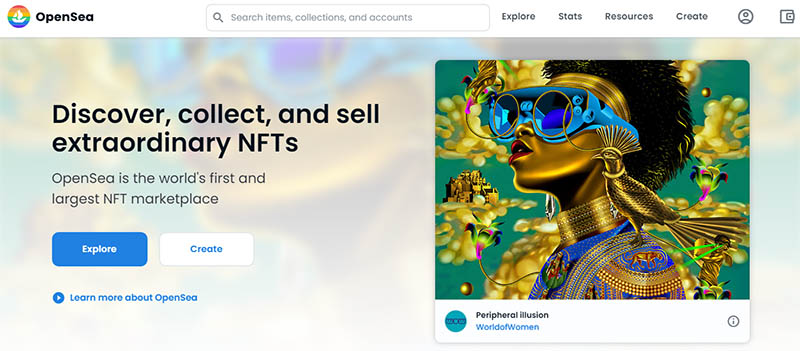 If you want to start big with your NFT minting journey, OpenSea would probably be the best. It is the world's first, largest, and most popular NFT marketplace today. Its 1.5 million active users can't be wrong, can they?
Not only that, minting on OpenSea is straightforward. This platform supports over 150 cryptocurrencies, but if you genuinely want to save on cash, use any crypto other than Ethereum. This is because you can expect to pay a higher gas fee when you use it.
In addition, it may be a good idea to mint on the Polygon blockchain rather than the Ethereum. It has no gas fees but provides less security and other options than Ethereum. With that being said, you can still enjoy free NFT minting on OpenSea, which they call "lazy minting." This means that the buyer will shoulder the gas fees for your minting.
Note: While getting to mint for free is always a good idea, take note that the lazy minting method can be a turn-off for prospective buyers. This means that the NFT they're buying has an overhead charge which can make the NFT more expensive.
2. Mintable

In April of this year, Mintable announced its new app that allows users to mint their NFTs without any gas fees. They have named the technology, Mintology. Mintable users can leverage the platform for minting, loyalties, promotions, and branding purposes.
The app offers premium services and tools that let you create NFT strategies without the burden of gas fees. It also has scalable solutions for bulk or single minting on demand. They made it simple and easy as you don't need any coding knowledge to mint. They also offer analytics tools to help you with your NFT campaigns.
Mintable accepts a wide array of payment options such as credit cards, PayPal, and crypto payments. In the news, the company took pride in saying that minting on it is 90% cheaper than other NFT minting platforms.
3. Rarible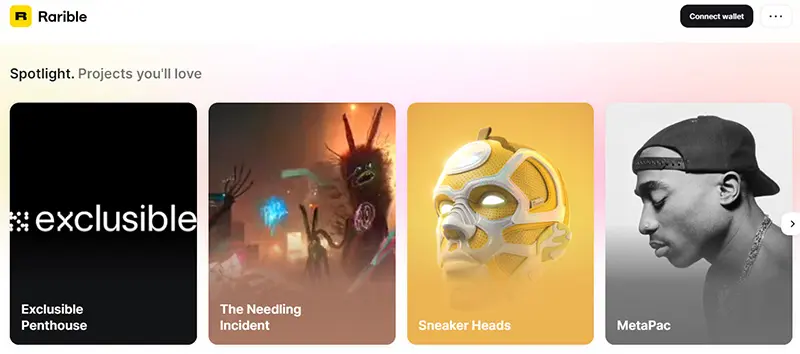 While you need to pay a 2.5% fee per transaction on Rarible, there are no upfront charges to mint on it. Like OpenSea, they have the lazy minting feature, which passes on the gas fees to the buyer of your NFTs. This NFT platform supports Ethereum, Tezos, and Flow Blockchains.
Do note that when you use the Tezos technology, you can save on costs as it has a minimal fee of $0.5 to mint. Additionally, Rarible boasts an NFT minting platform with an optimized user experience interface. This makes minting, selling, buying, and trading quick, simple, and easy.
4. Binance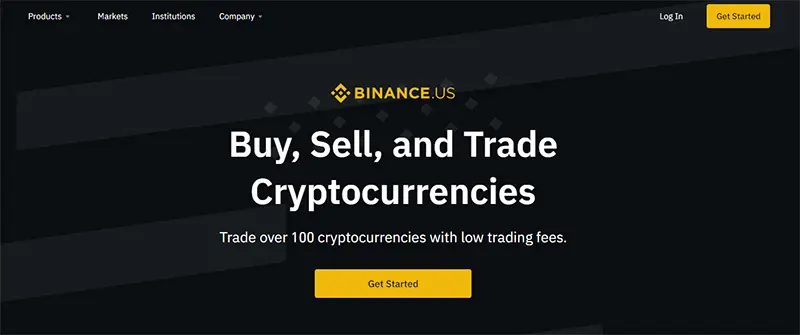 One of the largest cryptocurrency marketplaces in the world, Binance has now included NFT trading and minting to its list of offerings. It has one of the largest market sizes, the reason many NFT creators have built partnerships with the company. For this factor alone, Binance is an excellent place to mint your first NFTs.
This NFT minting platform will require you to use the cryptocurrencies BNB, BUSD, or ETH for your transactions. They charge a 1% fee and give users the option to cash out using fiat currencies. They also charge a 0.005 BNB to mint your NFT on its platform. However, the first ten will be for free.
Runner-Up: Nifty Gateway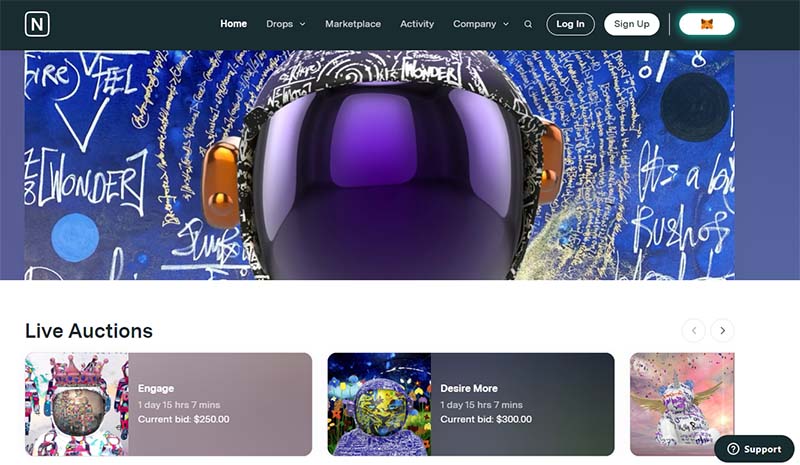 If you're familiar with Beeple and one of the world's most expensive NFTs, Crossroad, then you've already heard of Nifty Gateway. It is the NFT marketplace that's responsible for its sale, along with many other highly celebrated NFT arts. Many celebrities and artists are on this platform, so showcasing your work here opens your doors to these high-profile people.
Nifty Gateway is only a runner-up on this list as it charges gas fees to mint on it. However, they introduced the concept of "fixed-cost minting of NFTs." This means that you can now mint an unlimited number of NFTs for a fixed price. This is still cost-effective and ideal for those crimping on minting gas fees.
Final Thoughts
Finding NFT minting platforms that offer free minting services can be difficult as there are few and far between. There are some that have gasless minting but pass the charges on to the buyers. However, this is not a deal-breaker as sales depend on the quality of the NFT, its speculative price, or the royalties you'll get from them.
Doing a little research will get you far and help you find the best NFT marketplace and minting platform that will suit your needs. If you need to create illustrations, designs, and artwork to mint as NFTs, Penji is your best partner.
Our unlimited graphic design services let you get as many designs in a month for a flat rate. Then you can take these designs to your NFT minting platform and turn them into NFTs that you can trade. Watch our demo video here or sign up today through this link to get our designers started.