More than ever before, consumers are shopping online for furniture. And even if they're shopping in person, they're looking online for details and options before they make a choice. If you're looking to reach more local customers, or even online customers with your furniture ads, these tips will help. In this post, we outline 6 brilliant advertising strategies for furniture advertisements so you can cover all the bases. These are the methods used by the biggest furniture companies in business.
How should a furniture company represent itself?
Before starting on campaigning for your furniture sale, you need to take a closer look at your brand strategy. Get a thorough examination of your brand—who you are and what you're all about, not just your logo or website. You need to do this to set yourself apart. Nowadays, brands that aim for bigger things aside from making money are the ones that are making the cut.
Take IKEA as an inspiration. This furniture company states that their business idea is "to offer a wide range of well-designed, functional home furnishing products at prices so low that as many people as possible will be able to afford them." In short, to create a better everyday life.
The Best Ways to Advertise Your Furniture Sale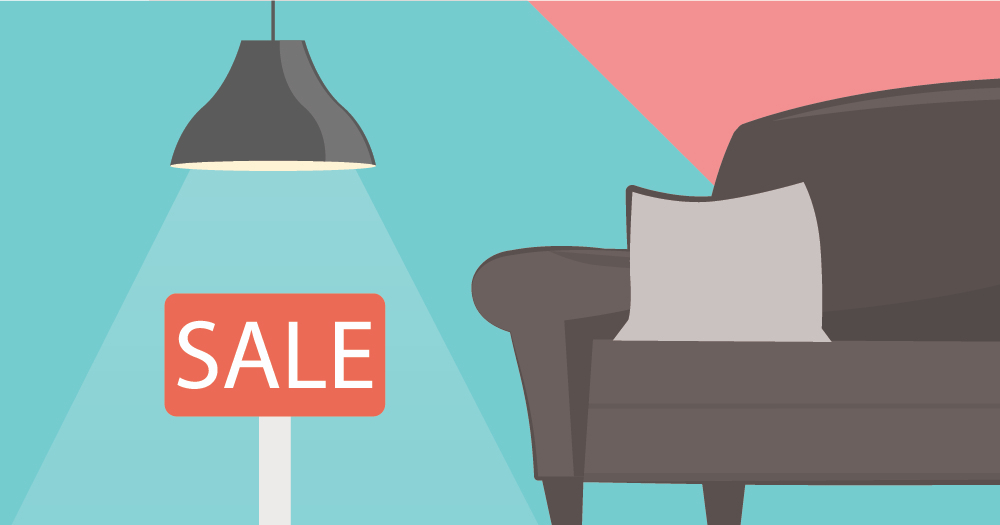 There are many options for advertising your sale, but which ones will give you the best results? Here are some of the proven strategies to include in your furniture advertisement.
1. Google My Business Listing
One of the most powerful ways you can do to boost your company's online presence is by claiming your Google My Business profile. This is free exposure on the authority on search engines, Google. If you're already on it, you can post your sale here by choosing the 'promotion' option.
This is a good way to be seen by prospects or see what your brand is about. Plus, get details of your sale, and even book appointments. You'll also have a higher chance of ranking on search engines. All these benefits even before your potential customers visit your website!
2. Programmatic Advertising
Most of us may not be aware of it, but artificial intelligence is now a part of our daily lives. Did you know that it's currently being used in customer service, e-commerce transactions, basic communications, and a whole lot more? Programmatic advertising uses AI in the automatic processing of ad buying and selling.
This allows you to target specific audiences for your furniture sale. It has algorithms that evaluate analytics based on user behavior, engagement levels, and location. Furthermore, it tells you the time spent on each visit. You'll get valuable insights that will help you create the marketing strategy that caters well to your target market.
3. Press Mentions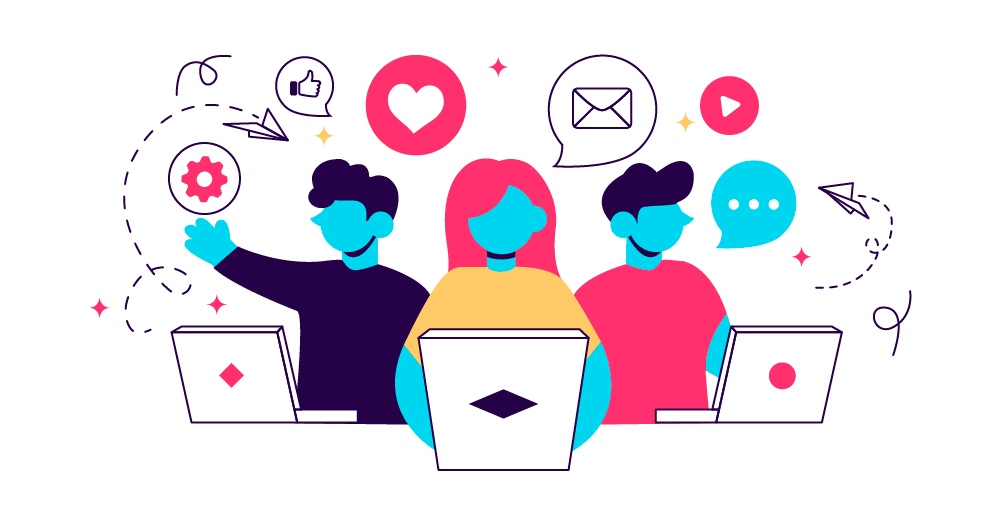 Press releases are some of the most effective forms of putting your brand in front of as many eyes as possible. You don't have to buy ad time or space, you just need to get the attention of journalists or influencers. Get ready with your press release then locate media people that are within the furniture industry.
Explore the places where you'll be seen by most prospects. Websites such as Reddit are good starting points. Once you've determined the right places to go to, create content about your sale that your target is sure to respond to.
4. Facebook Advertising
One of the best platforms you can go to for lead generation is Facebook. Level up your game with advertising your furniture sale on it. Social media lets you advertise with virtually no limits on scalability. Since Facebook is the most popular social media channel, start your furniture advertisement here.
With Facebook, you can create whitepapers, eBooks, product coupons, giveaways, and so much more. It can target your audience by their location, interests, and past activities. Plus, it targets many other criteria which makes paid advertising work more effective.
Capture audience attention on Facebook by requesting ad designs on the Penji platform. Watch a demo and check out how you can get Facebook ads for your furniture store.
Generate leads the most obvious way

Your next ad will do well...if the design is right.

I need this!
5. Omni-Channel Marketing
With consumers using a multitude of gadgets to search for products, omnichannel marketing allows for a seamless shopping experience. This strategy links all your channels to provide services where your customers are. Social media platforms, physical store, or virtual catalogs, to name a few.
Your customers can see online reviews about a product you're selling while inside your store. Consumers are searching for personalized shopping experiences. When you create a human-centric approach in your furniture advertisement, you'll exceed their expectations and instill loyalty and trust.
6. Outdoor Marketing
The advent of digital marketing has deemed outdoor marketing as obsolete to some. But in reality, it is effective more than ever. Actually, digital advertising is what made outdoor marketing more relevant today. Consumers are heavily bombarded with online ads that they now take notice of the ads outside.
To spread the word about your furniture sale, use outdoor marketing strategies such as flyers, brochures, billboards, and posters. Traffic is getting worse by the minute. Entertain people with transit ads that are pleasing to the eyes. Create poster designs that catch peoples eye.
See what Penji has to offer in creating marketing materials: Explore our portfolio of work created for our clients.
How to Get Ads for Your Furniture Company
One of the reasons why many love subscribing to Penji is the ease of use on the platform. You don't have to backtrack email threads or use a chat service. Check out how Penji stands out from the rest when you request designs.
Step 1. Create a Project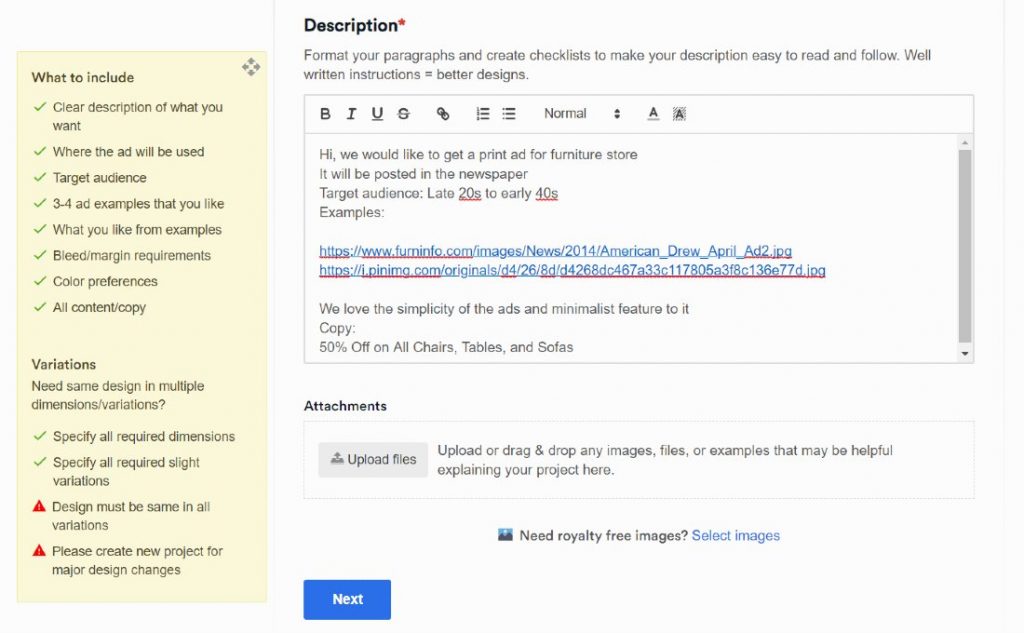 Once you sign up on any Penji plan, you get access to the Penji dashboard. You can make a design request by clicking New Project. After this, you need to supply the title of your project. Then, choose the type of Ad you need from the Design category.
On the Description field, fill in all the details of your design. Make sure to follow the What to include guide. This will help the designer understand and produce your design. Once you fill in that field, click Create Project. That's it. It's easy to make a request.
Step 2: Connect with the Designer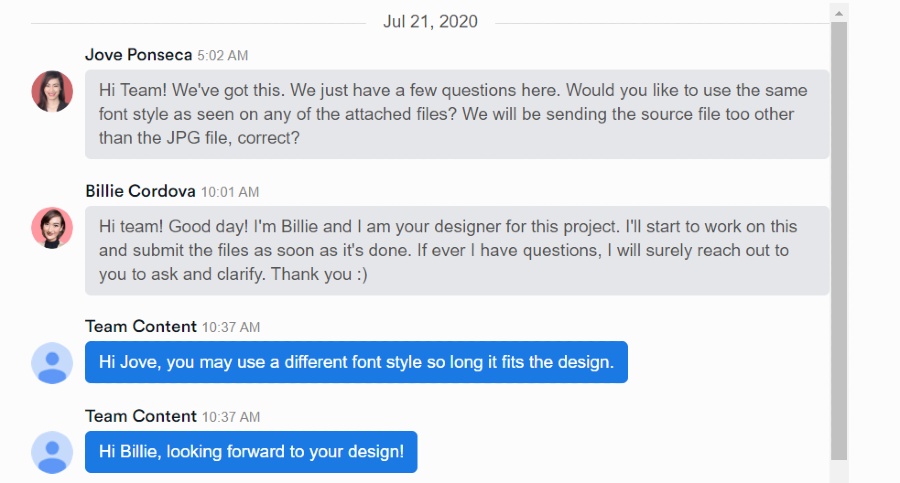 Upon submission of the project, your project will be assigned to a designer. They'll run through the project details and ask any questions for clarification. You can also add more details you missed in the description. The designer will submit the first draft of your ad design within 24 to 48 hours.
Step 3: Review and Provide Feedback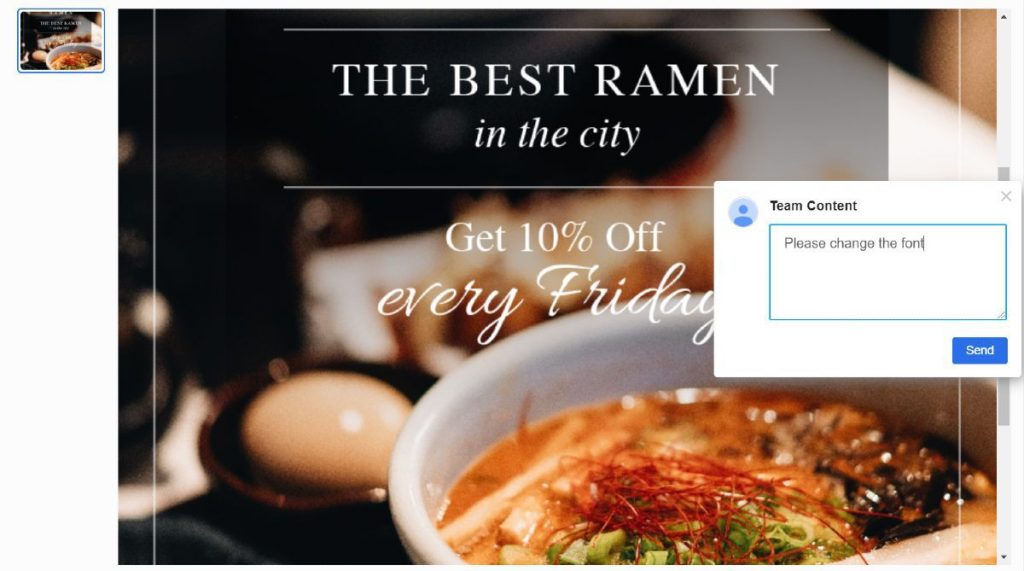 Any Penji subscriber is entitled to unlimited revisions. If the first draft needs work, you can use the revision tool built-in on the platform. This reduces miscommunication issues that you might encounter with other design services. Designers would upload the revised version within 24 hours.
Step 4: Download the Design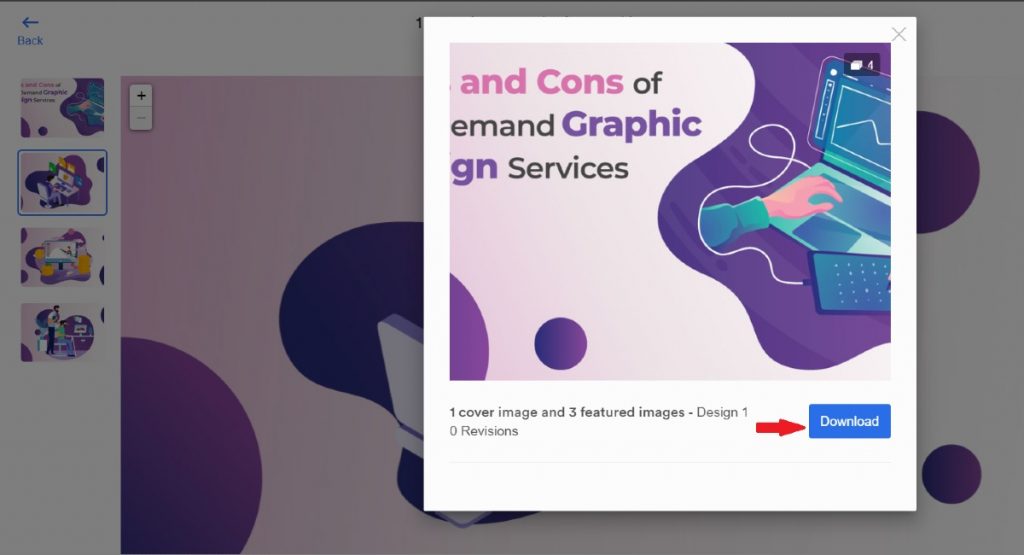 If you're 100% happy with the design you receive, you can download it straight away from the Penji platform. You can access it anytime when you need the files again. You won't have to download it from an external site or receive it from your email. The designs are stored on a cloud.
Can graphic designs increase sales from furniture ads?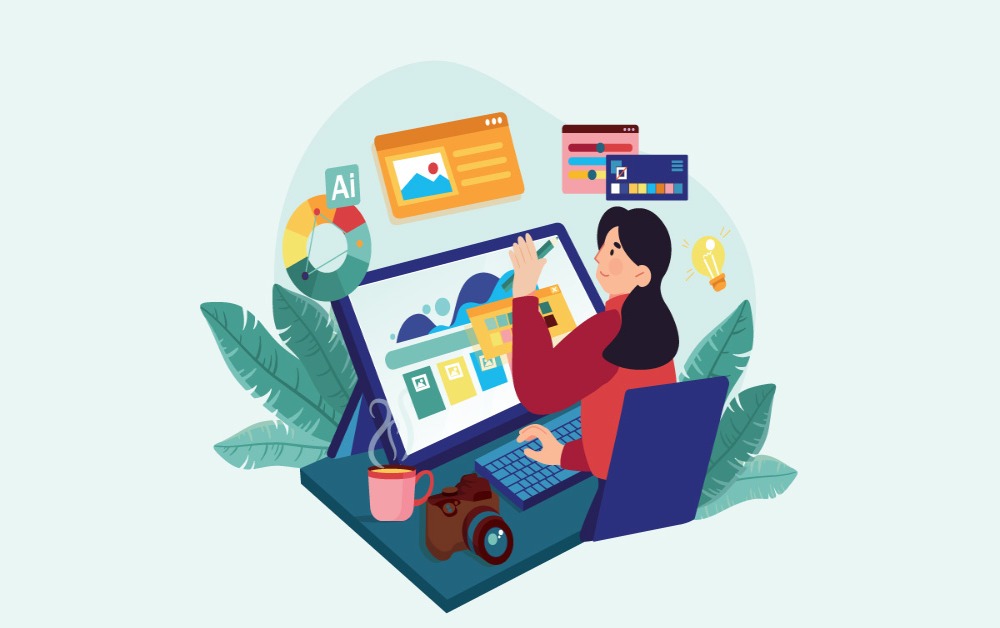 To help your customers get a better idea of what you're offering, the use of compelling graphic design is a must. As entrepreneurs, you have to admit that competition is fierce and standing out from the crowd is one task everyone finds mind-boggling. How can you turn heads your way? How can you make them choose you over a thousand others?
The answer is graphic design. That social media post will not get engagement if you don't give your followers something to look at. That landing page should have something they would want to ponder on. Create stories that will build a connection with you and your customers all through graphic design.
Make people browse through that brochure design with engaging photos and eye-catching illustrations. It's a scientific fact that humans will process data better when you add images to the text. To have a memorable furniture sale, use graphic design along with these tips and you're well on your way to a successful event.
Get quick furniture advertisements from Penji!
Don't settle for mediocre designs. Penji creates custom designs for any project under the sun – magazine ads, social posts, presentations, infographics, and more. You can guarantee a quick turnaround and as many revisions as you need.
Subscribe to the Team plan now and try the platform free for 15 days! Get access to all designs such as website design, infographics, illustrations, and more. You don't have to pay extra. It's all integrated into one affordable plan. Sign up and see what makes Penji special from other design services.