Artificial intelligence-powered (AI) apps and software can conjure up almost anything nowadays. With ChatGPT, you can submit a prompt to make a speech. With AI copywriting software, you can get a website copy in seconds. Let's not forget that AI can also make art and graphic design. And if you're interested in checking out that, here are the top sites to get free AI graphics!
Graphics and Images AI Can Generate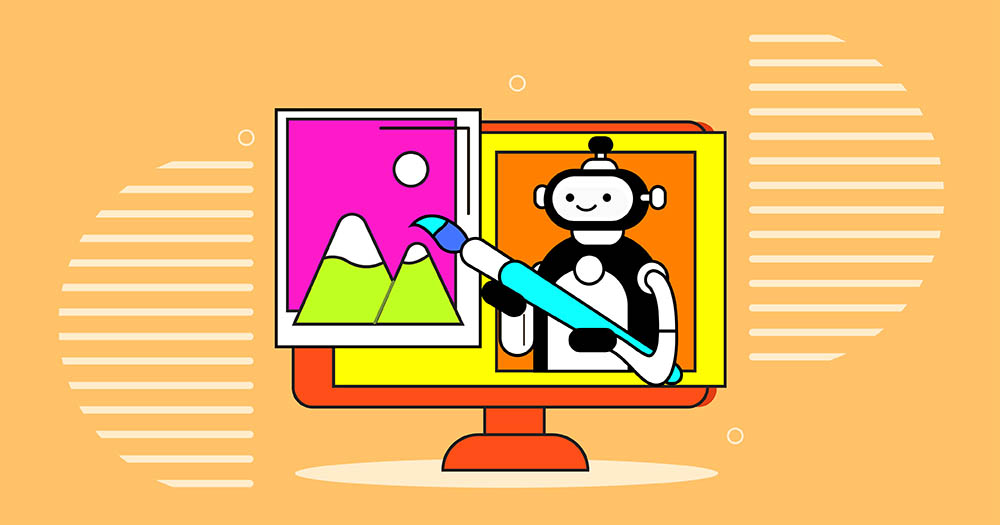 AI seems like a marvel, considering what it can produce. However, AI still has a limited capacity when generating graphics and images. Here's what it can create so far:
Logos
Social media design
Presentation
Mockups
Web designs
Art or illustrations
1. Canva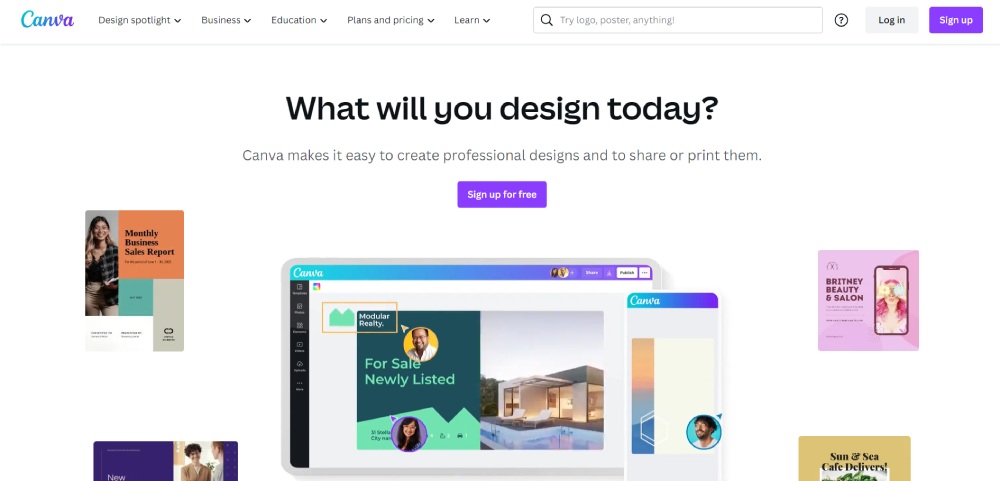 Although Canva is a DIY graphic design software, it also wants to make an impact in the AI industry with its AI image generator. To be clear, Canva can generate an AI image for your branding or marketing designs. This means you still have to create a graphic from scratch. But this is ideal if you want to combine AI-generated art with your graphic design work.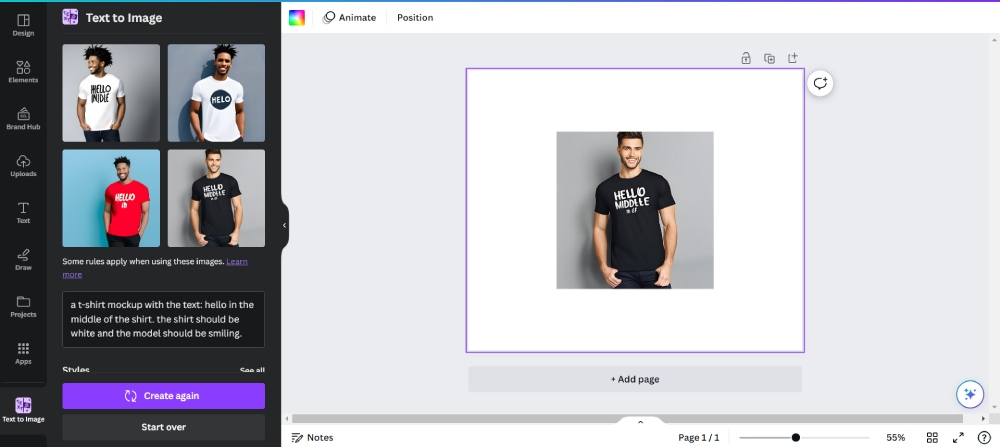 I submitted a prompt on Canva, and its AI produced a decent image for my sample prompt. The model looks realistic, and the AI followed my prompt.
2. BlueWillow.AI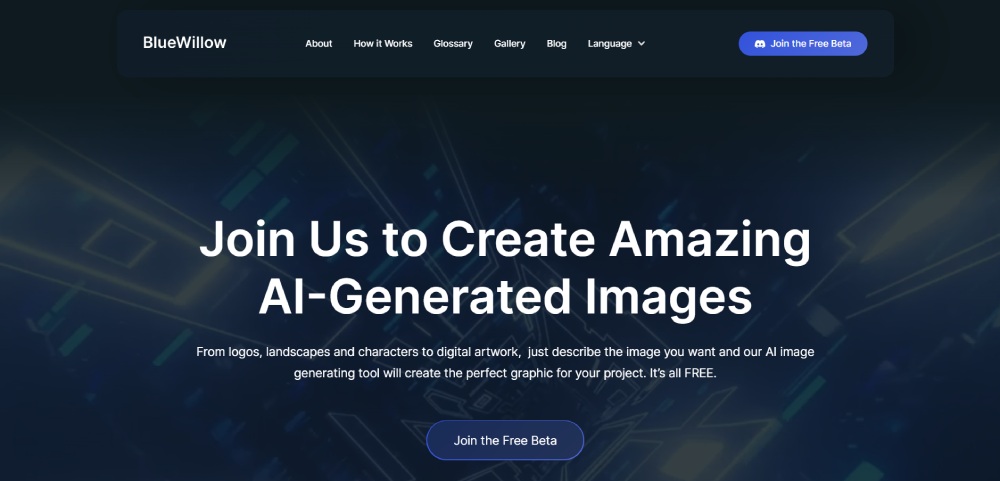 Although BlueWillow.AI states they create images from scratch, you can submit a prompt to get a new logo or other graphic design work. Unlike most AI graphic software apps, BlueWillow.AI requires you to download Discord. From there, you can type a prompt on any Rookie channel. After that, you'll receive four images. Up to you if you want to download or edit the images.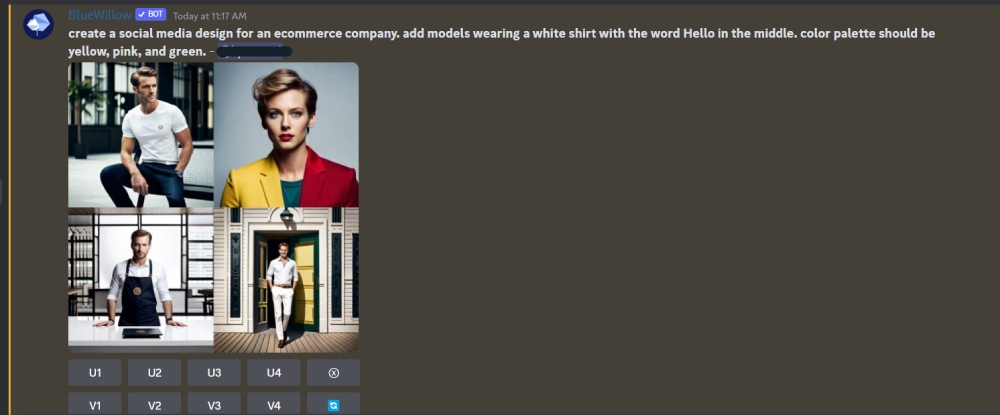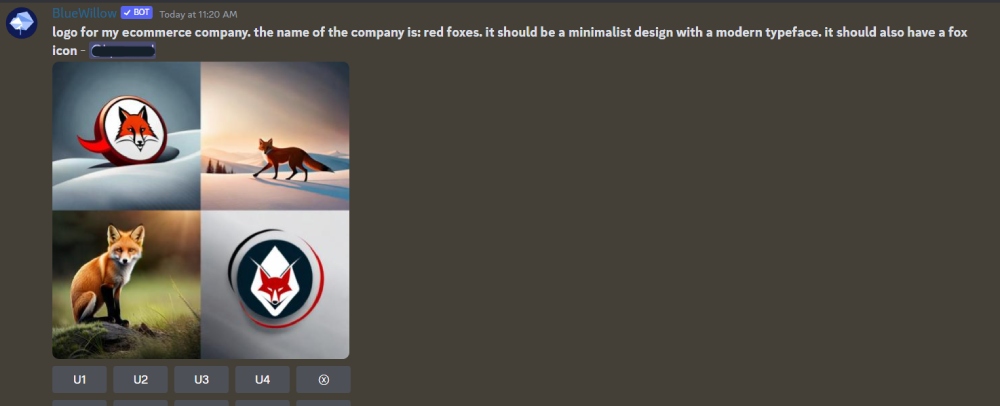 I checked out their Discord channel, and your submitted prompt will be shown to thousands of others on the channel. I tried using this, and it didn't exactly follow my two prompts as I expected.
3. Logo.com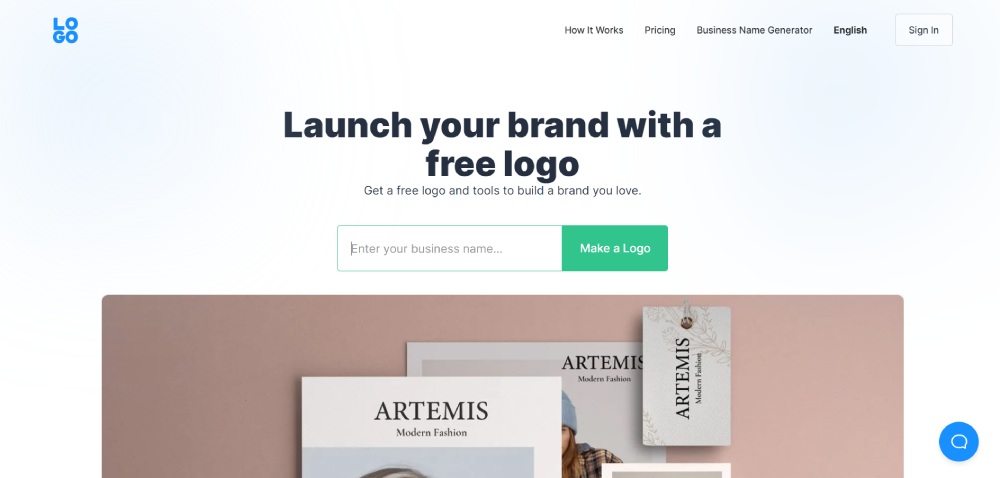 This free AI graphic software is dedicated to logos only. But if you need one anyway, Logo.com can generate logos instantly.
The first step is inputting your business name (and a slogan if you have one, but it's not required). Then, you select the industry, color themes, font style, and logo type (with or without icons). From there, Logo.com presents you with a logo based on your preferences, which you can use immediately.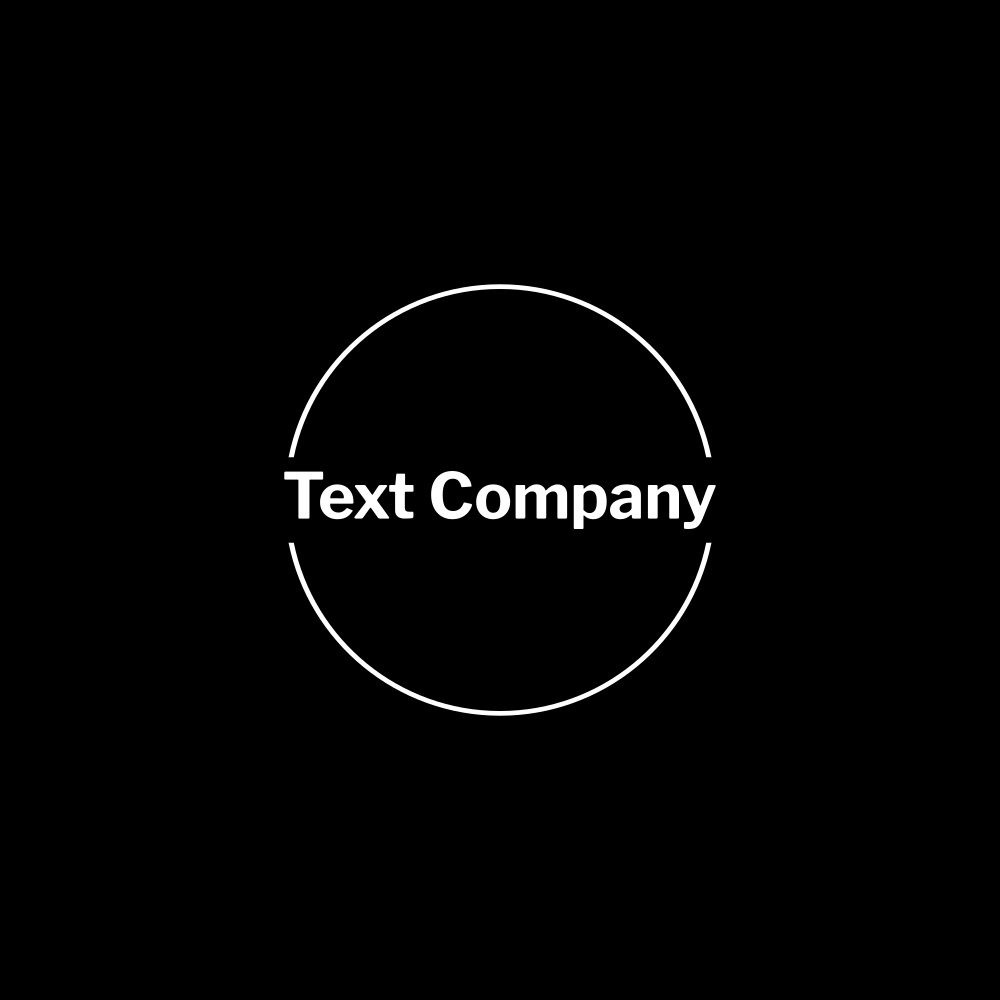 I asked for a simple logo for my sample company "Text Company." I like that it provided me with various options. However, I chose the minimalist style.
4. Simplified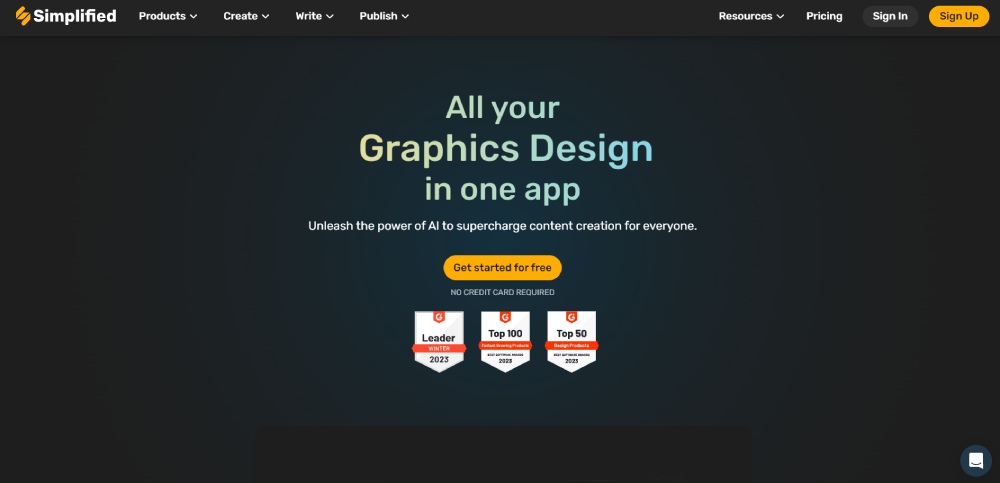 Simplified is the all-in-one AI marketing tool. You can get AI-powered copies, designs, and videos. If you choose graphic design, you can select among the following choices:
Text-to-Image
AI Meme Generator
Social Media Quotes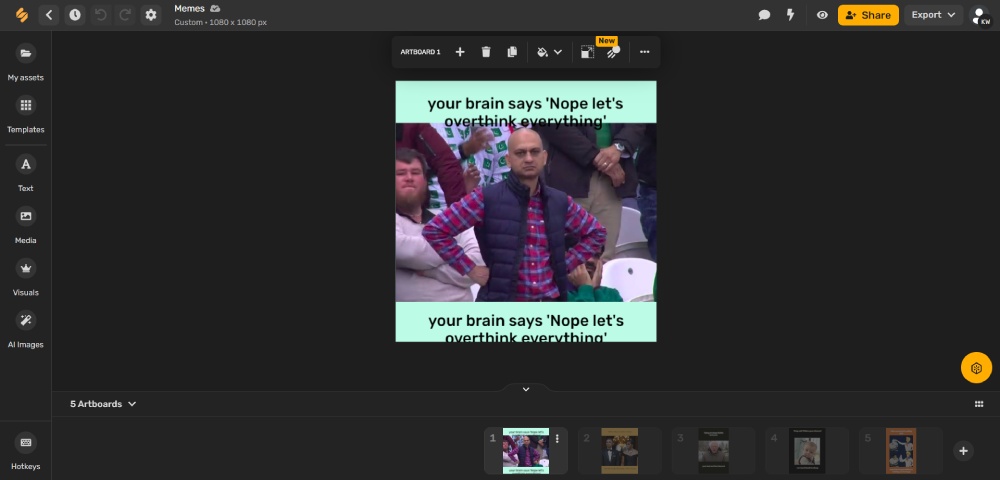 Their text-to-image feature is similar to other AI art or image generators. Meanwhile, they have an AI meme generator, which is great for fun and playful brands.
On the other hand, their AI presentation feature is impressive. You can see a presentation unfold while the AI generates slides about your topic.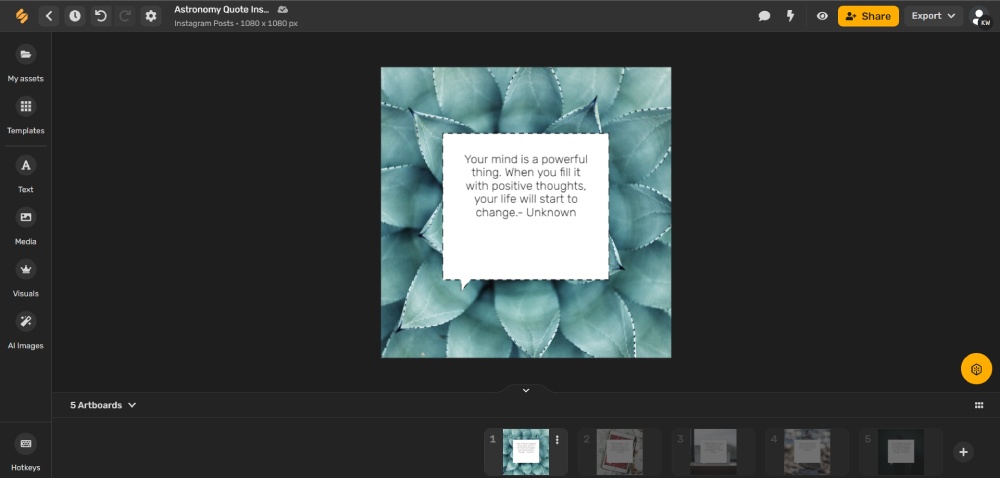 Finally, their social media quotes generator is decent. The AI will present images and add a white block with the quote you can share on social media.
5. Fotor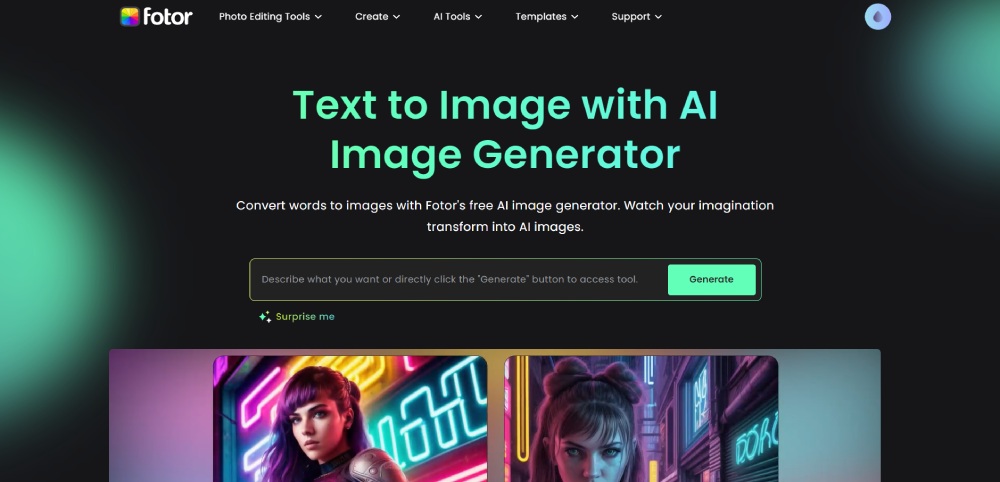 If you want AI for your mockups, Fotor will provide you with free AI graphics for that purpose. Like other AI image generators, you have to submit a prompt, and the AI will generate an image. You can select an image style to generate a more accurate photo.
Fotor is free when you sign up. They give you five image credits to generate images. And you can purchase more if you need to generate more images.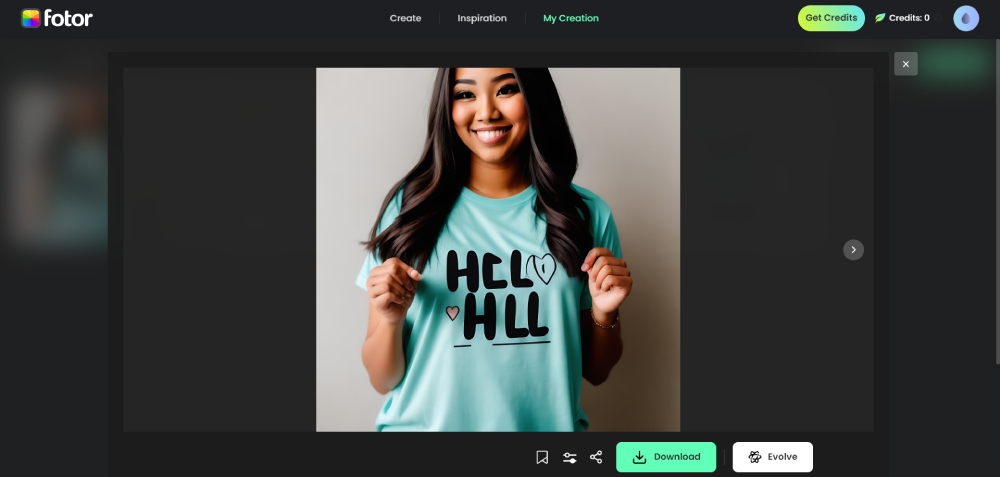 Here's an example of a prompt I submitted on the site. I said I needed a shirt mockup saying "Hello". It didn't exactly get what I needed. And unfortunately, the model came out looking unrealistic.
6. Hotpot.AI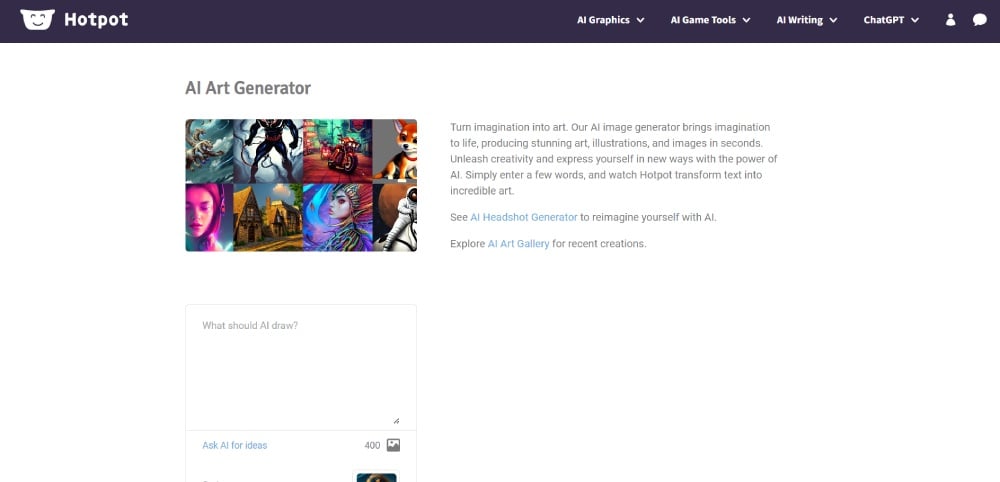 Hotpot.AI is another AI image generator that gives your business free AI graphics. Aside from submitting the prompt, select the image style to ensure the AI will provide you with an image similar to it. It takes a while for Hotpot.AI to generate an image. But it can give you what you need.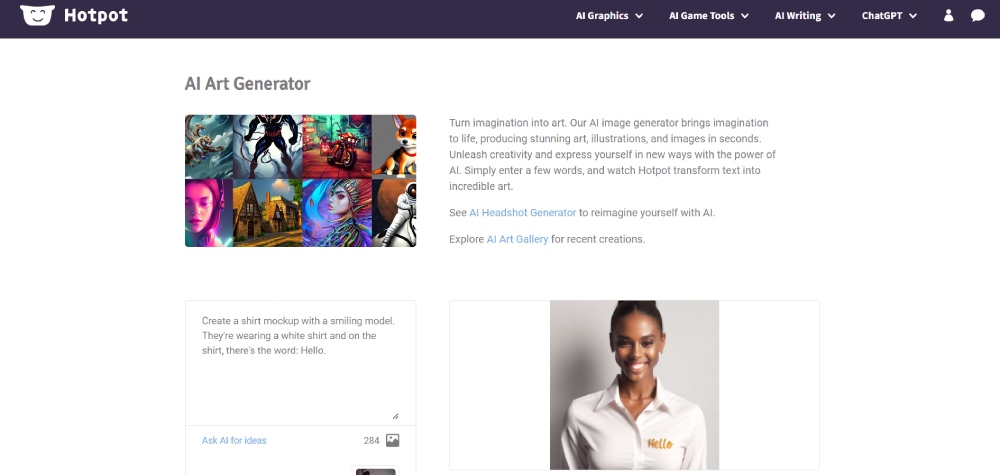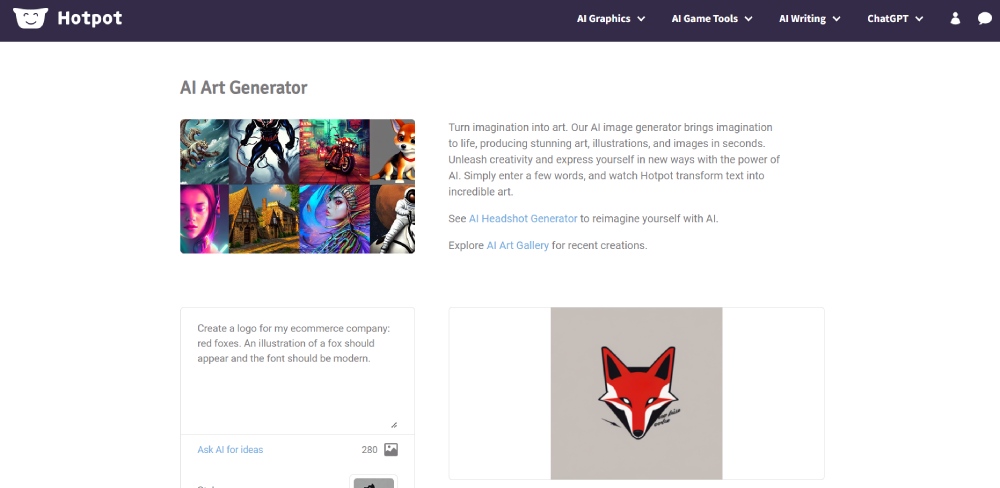 I submitted a similar prompt to the others above. So far, Hotpot.AI has provided a somewhat realistic version of what I needed. Plus, I also asked for a logo and it wasn't that bad. But it didn't seem relevant to an eCommerce company.
7. Microsoft Designer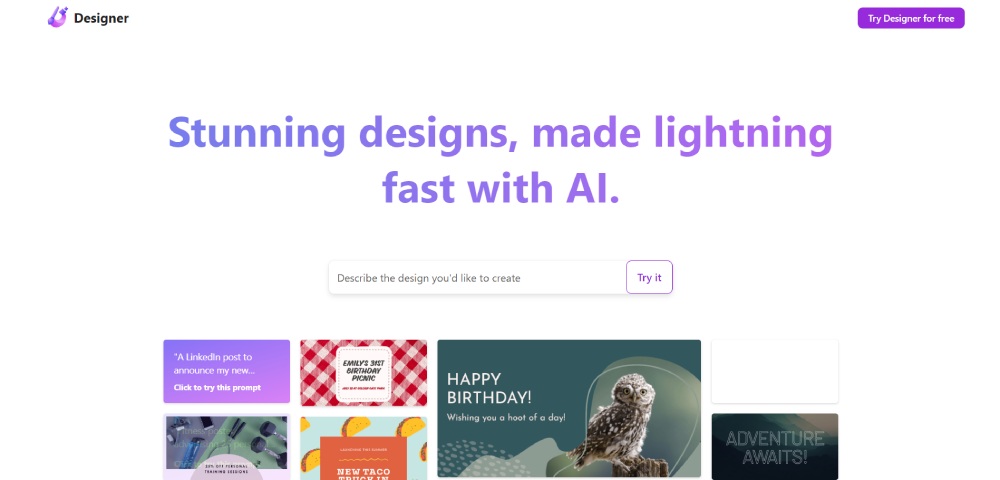 Microsoft is also making a mark in the DIY and AI graphic design software industry. Microsoft Designer is their tool to help you create images in an instant. With Designer, you submit a prompt, and you can edit it before downloading it.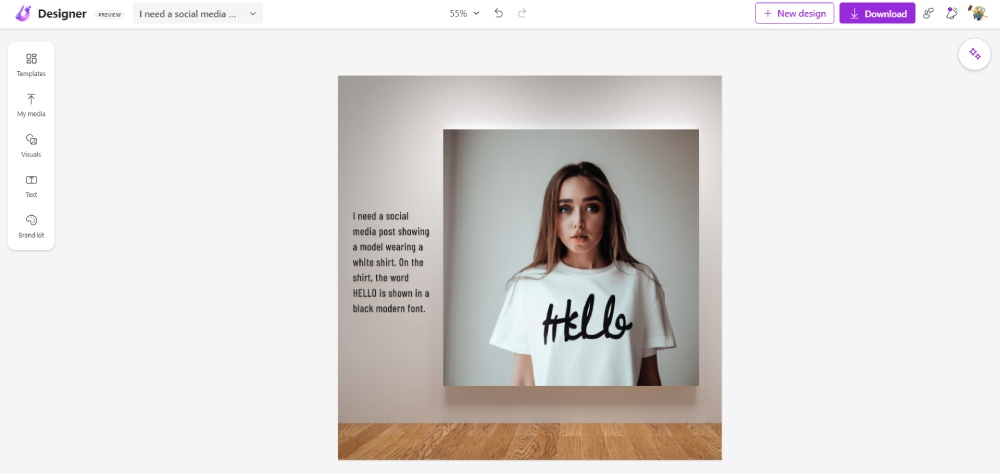 I tried using Designer to generate a social media post. The AI didn't exactly follow my prompt to a tee. But I was impressed by how you can create a social media post in minutes with the help of an AI.
Honorable Mentions: Paid Options
Designs.AI
Designs.AI is among the leading choices for many marketers for their AI graphic designs. After all, Designs.AI will generate logos, social media designs, and mockups. Plus, you can create videos and voiceovers. In addition, AI can generate copy for your marketing assets.
Brandmark
Brandmark is the AI logo design alternative to Logo.com. Although Logo.com has paid options, Brandmark has a comprehensive brand kit to help you kickstart your business.
Flair
Flair is the ideal AI solution for branded content. Their AI can generate realistic product photos. Once they generate designs, you can edit them before uploading these assets to your website or social media accounts.
There are also several AI character generators that are making a splash for their designs.
Why Use AI When Penji is Here?
AI can make anything in seconds. Submit a prompt, and you're good to go. Plus, currently, some of them are free to use. But let's be honest, AI can't totally capture our preferences like a human graphic designer would. AI lacks the emotion and human touch to create a compelling graphic design that will connect with your audience.
That's why even if AI is seemingly taking over the creative industry, Penji will be here to stay to create custom graphics for any brand or business. Sure, you have to pay for a subscription to get designs. But every penny will be worth it, especially if you need loads of designs for your branding and marketing campaigns. And if you still trust human graphic designers to create fantastic visuals, give Penji a try for 30 days risk-free here.