If you've ever scrambled to make a presentation at the last minute, you'll understand the immense value of AI presentation tools. What if you could use your precious time elsewhere while AI does the heavy lifting for you? If it sounds too good to be true, it's not. Advancements in AI have picked up recently, as we've seen with things like AI character generators. Fortunately for you, there are several platforms that do AI presentations reasonably well.
Say goodbye to tedious Powerpoints and hello to your new digital assistant.
How can an AI presentation tool help you?
You can simply input text into their feature or platform, and they can create designs for you in a jiffy.
You can add your brand assets, such as your logo, brand colors, and fonts, into your presentation in seconds, making it consistent throughout.
Teams can collaborate on one platform to further improve a presentation before the big day.
Professionals can integrate these presentation tools into their workplace apps like Slack and Microsoft Teams.
AI can fix or modify elements when you add or remove elements to any slide.
AI can organize your slides to help you tell a story.
These tools have built-in templates (eg. Powerpoint design templates) and access to image and video libraries to make your presentation more enticing.
How Do You Make an AI Presentation?
The good news about using an AI presentation software is you don't have to create everything from start to finish. All you need is a detailed prompt and your branding assets. From there, the AI will craft an AI presentation based on your prompt. After that, you can edit the presentation!
1. Beautiful.AI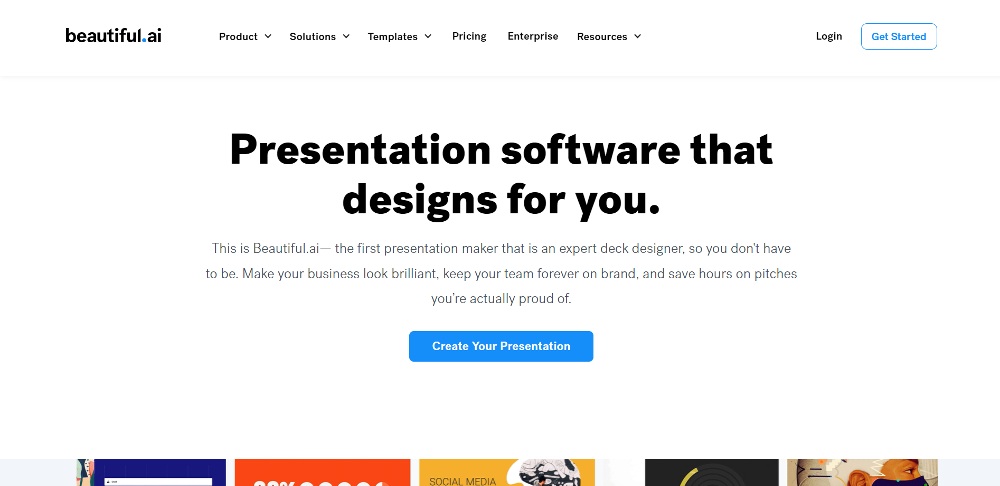 Our first tool for AI presentations is Beautiful.AI. You can reduce the number of minutes or hours you spend creating a presentation. You don't have to edit or adjust elements manually. Their AI is intuitive in helping you predict your next move. Plus, their AI can make your data look more presentable and clear when shown to your audience or stakeholders.
In addition to those, Beautiful.AI is collaborative, allowing team members to comment on slides without the need for back and forth on chat apps or emails.
Here are some of their nifty features:
Access to templates, slide library, and millions of photos and videos for your presentation
Customizable themes
Voice narration
Sharing and collaboration
Integrations to Slack, Monday.com, Dropbox, and Powerpoint
Pricing:
Pro – $12/mo (billed annually)
Team – $40/user/mo (billed annually)
Enterprise – Schedule a Demo
How Can You Design a Presentation with Beautiful.AI?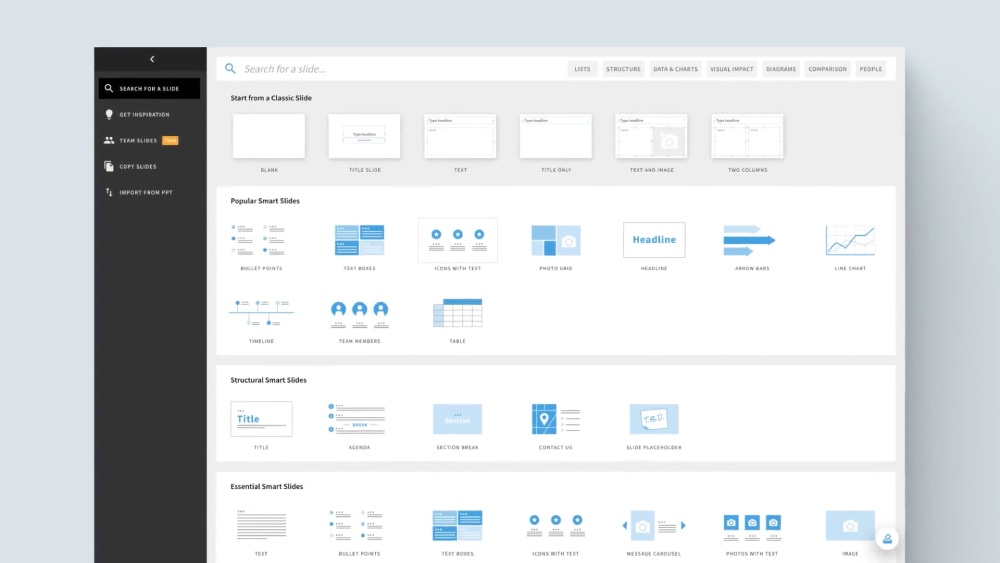 Image credit: Beautiful AI
Beautiful.AI has two ways to get AI-assisted presentations. The first method involves choosing a smart template. You can add and edit the content while Beautiful.AI helps you stay on brand and makes engaging content. Its intuitive controls will beautify your presentation as you add content.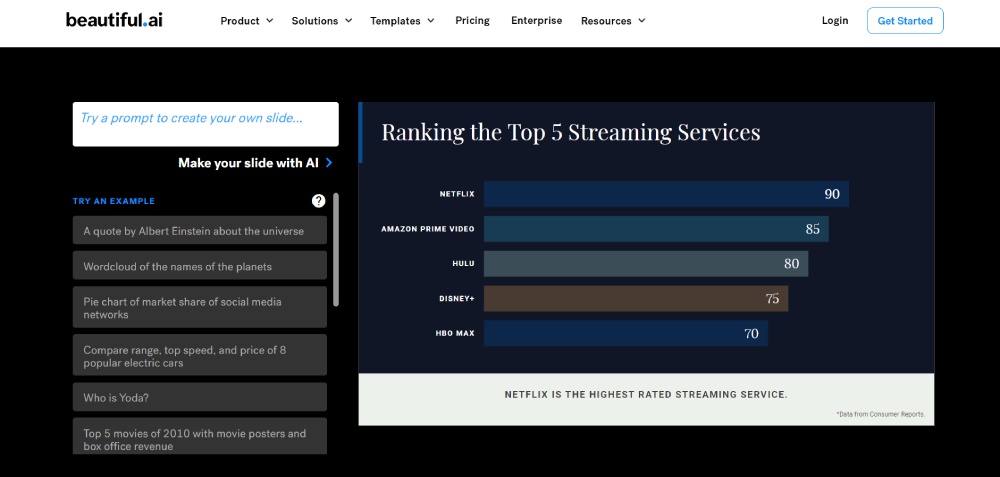 The second method is entering a prompt. Then, you choose a template and edit! Plus, make it visual with charts and images!
2. Designs.AI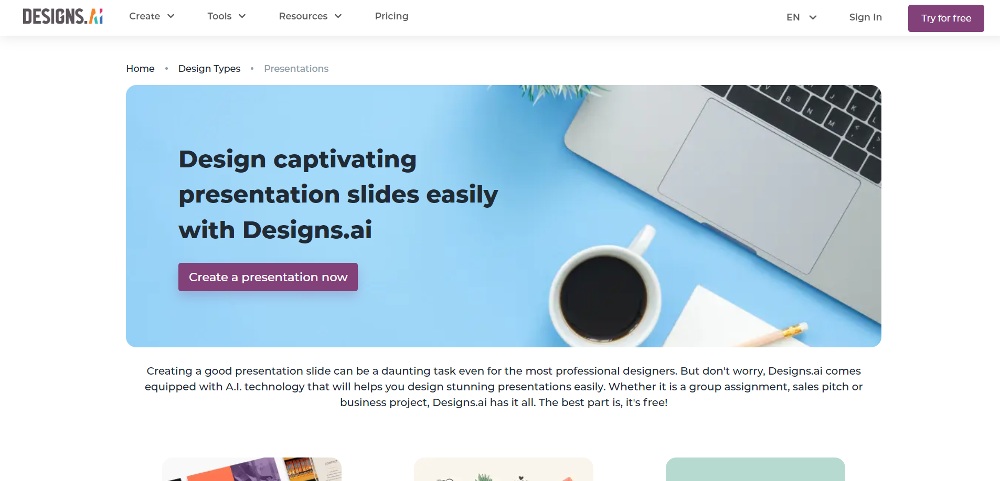 Designs.AI is more than just AI graphic design software. They can also help users create videos, speeches, and presentations. Users can use their AI-powered presentations with their Designmaker feature. They have various templates for your marketing, pitch presentations, and webinars, and so much more!
Pricing:
Basic – $29/mo
Pro – $69/mo
Enterprise – Customized
How Can You Design a Presentation with Designs.AI?
Designs.AI is similar to Canva, where you can select from a template or create one from scratch. However, Designs.AI has an AI assistant helping you with your presentations and making them look captivating!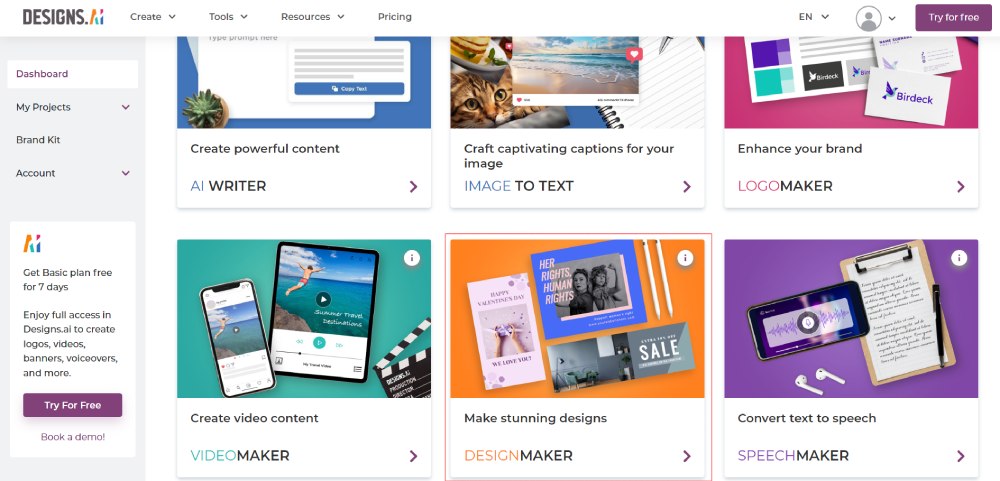 You can start by clicking "DesignMaker" from the dashboard.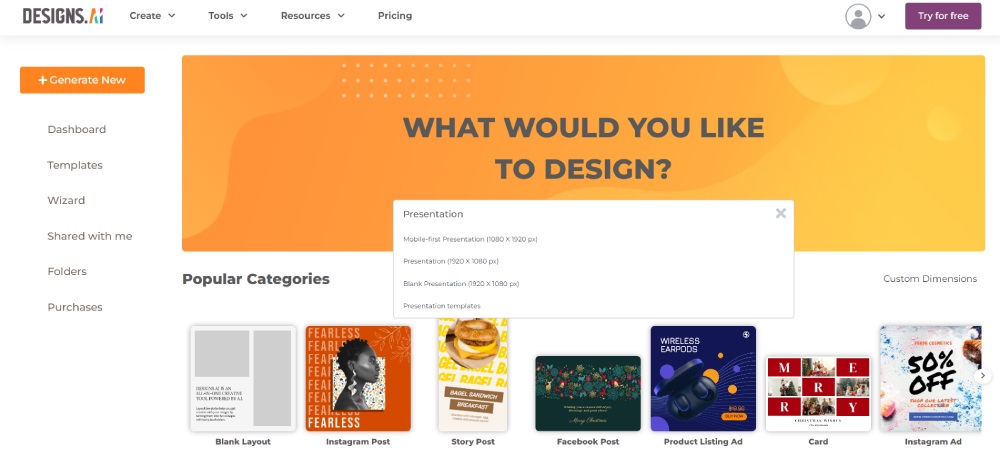 Then, search "Presentation."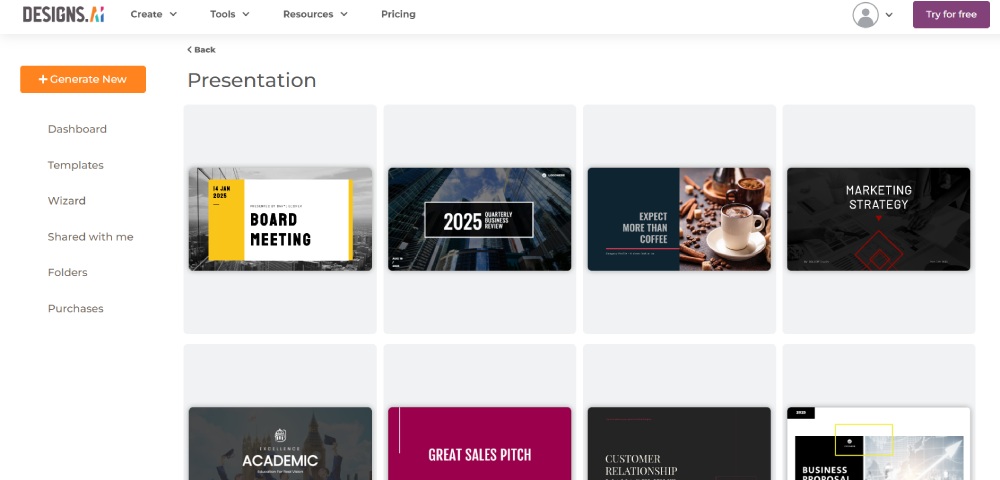 From there, Designs.AI lets you choose a template.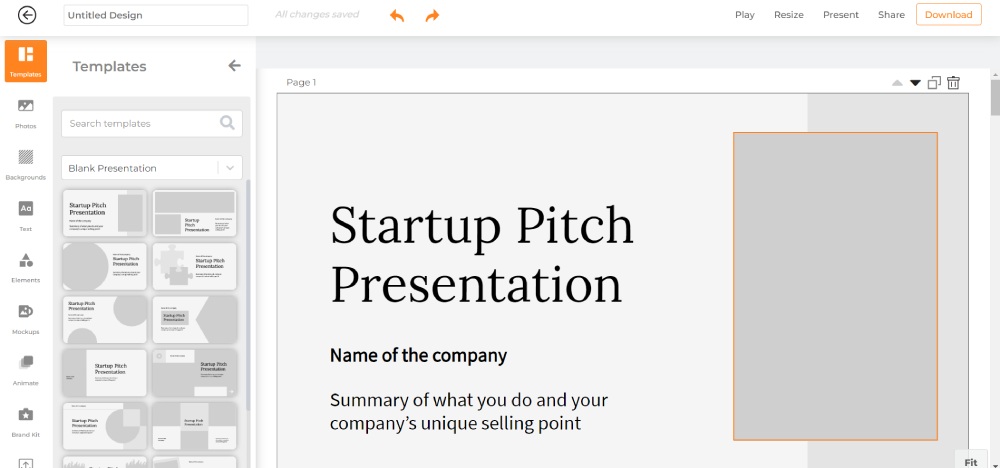 Or, you can load a blank presentation by clicking "Generate" and selecting "Blank Presentation". Then, edit the presentation as needed! The AI-powered template should help you with designing better presentations.
3. Presentations.AI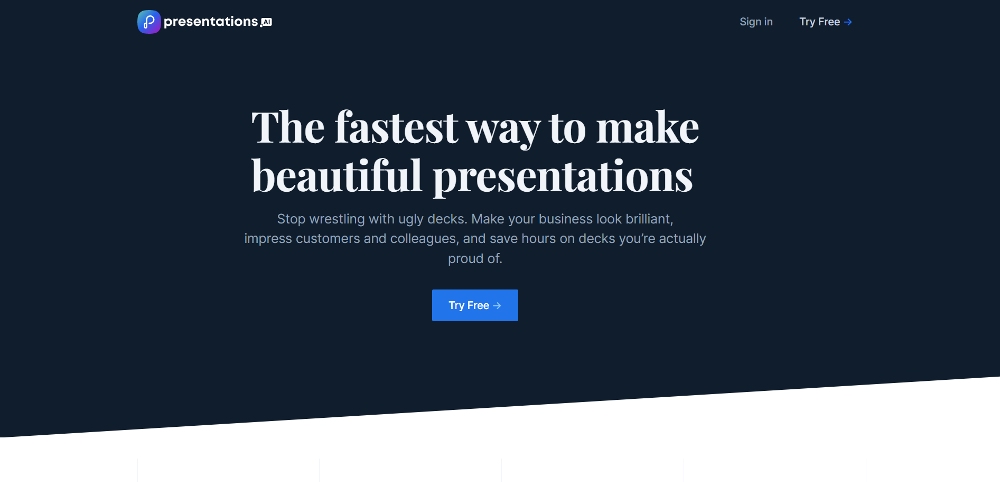 If you want an alternative collaborative tool, Presentations.AI is one of the best AI presentation tools out there. You can expect well-designed presentation templates and their AI to aid you when adding various elements to your slides.
Presentations.AI is ideal for those who have a lot of presentations. Although their Starter Plan has the basics down, such as collaborative features, integrations, and unlimited presentations, their Pro Plan will give you more, such as:
Access to premium templates
Custom colors and fonts
Revision history and export tools
Video collaboration
Pricing:
Starter – $10/mo
Pro – $25/mo
Gold – Talk to Sales
How Can You Design a Presentation with Presentations.AI?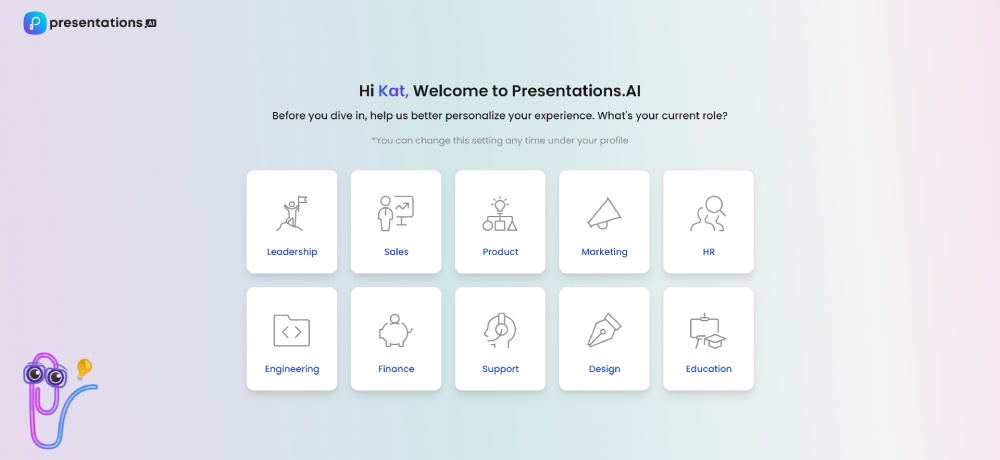 This depends on what you choose for the onboarding.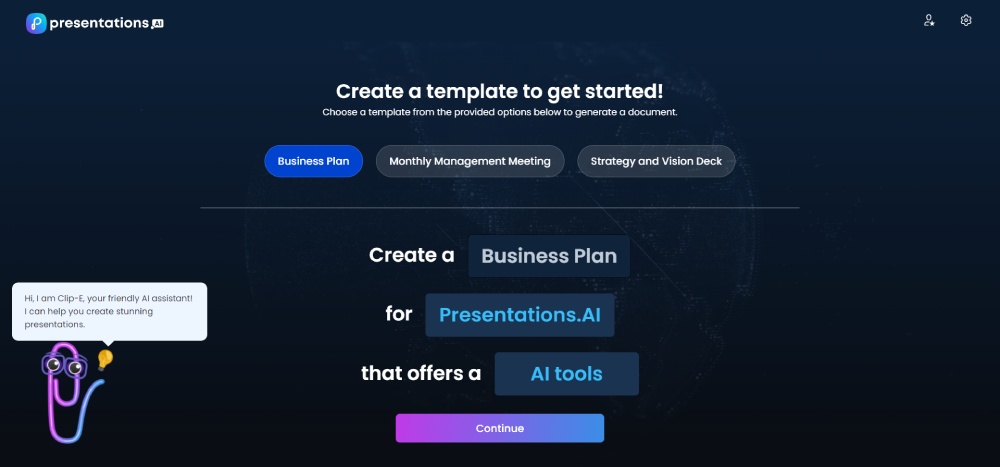 Then, you select the template you want and input the Company Name and Product Type.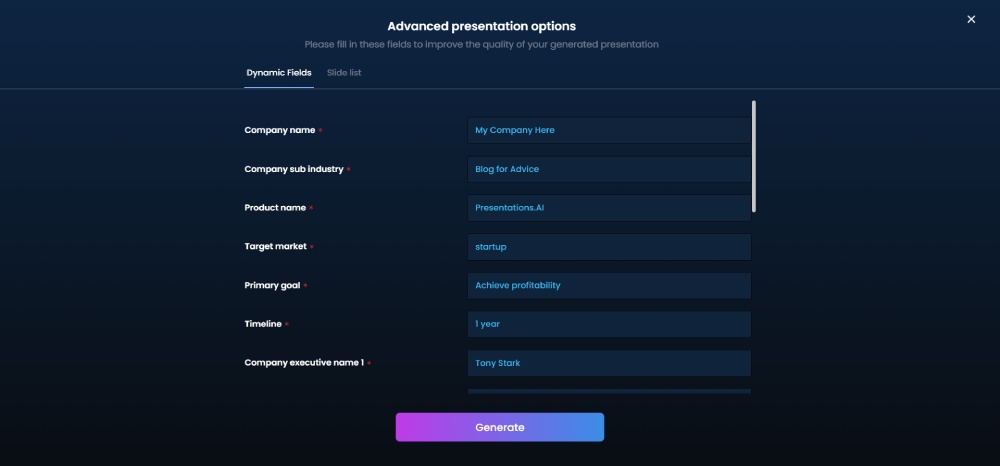 Once added, you can customize various fields, such as company name, sub-industry, product name, and more!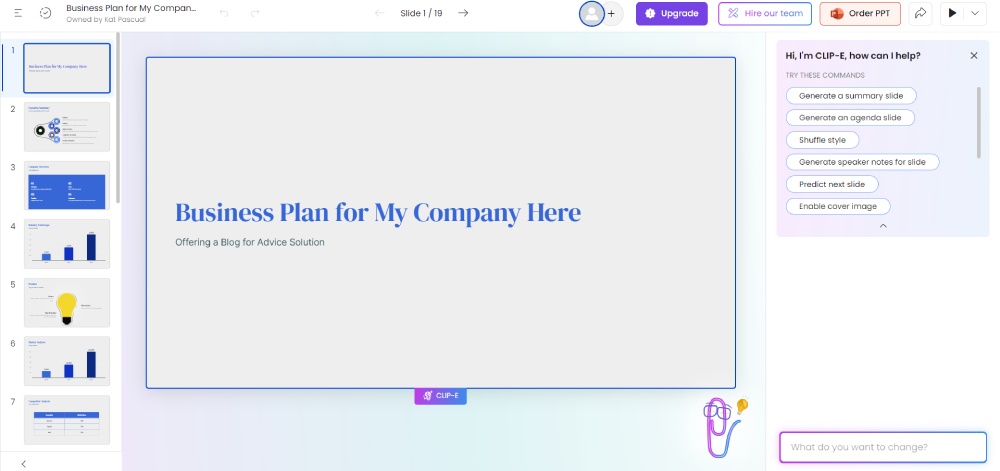 Wait for the AI to load. Then, you can edit the presentation before downloading it.
4. Kroma.AI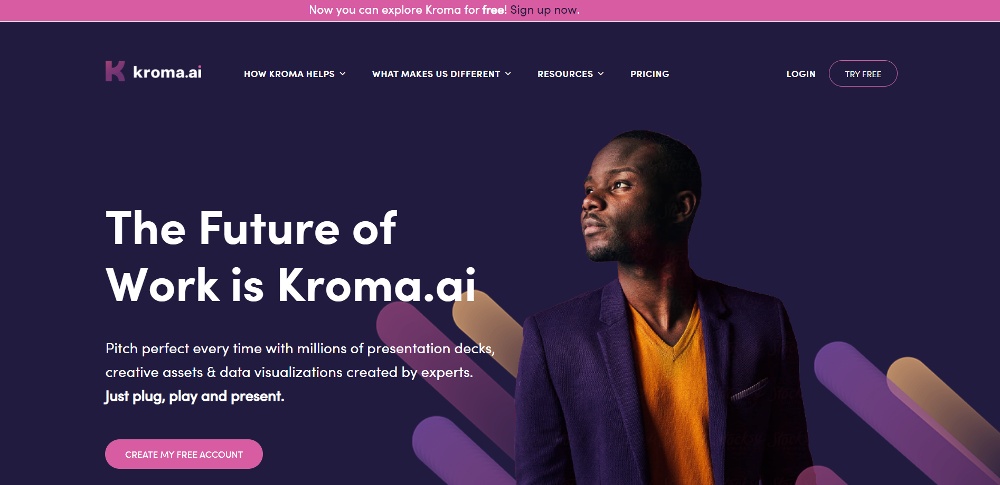 Kroma.AI is much more expensive than the other AI presentation tools on this list, but they do offer a free option, ideal if you want to do a test run before committing to their subscription plan.
Their AI specializes in pitch deck designs that will make investors say YES. If you're a startup founder needing funding, you can definitely use Kroma.AI to give you a presentation in minutes. One of their main features is helping you organize data neatly with their charts and graphs. Aside from that, you will have access to their high-resolution library packed with images, icons, and videos to make your presentation pop. Plus, you can even add your startup logo to give it a professional look.
Pricing:
Explorer – Free
Premium – $49.99/mo
Enterprise – $1699/yr
How Can You Design a Presentation with Kroma.AI?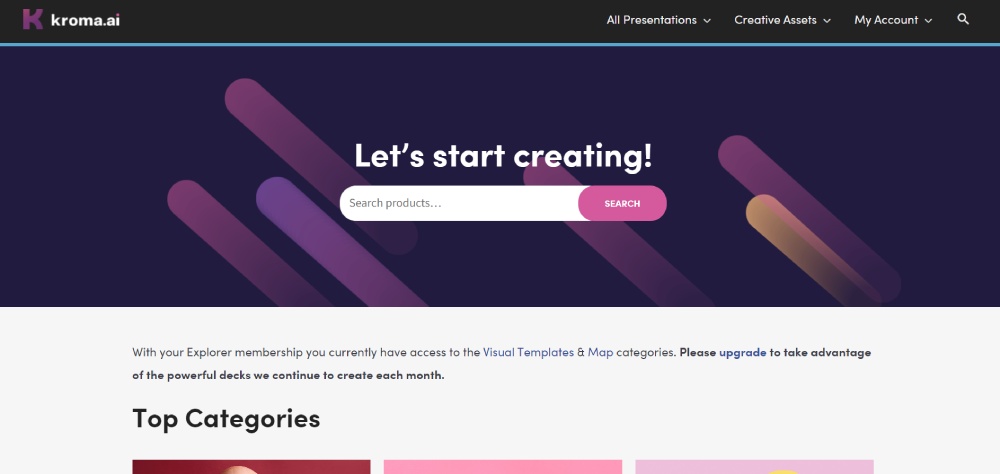 Kroma.AI lets you choose which presentation type you'll need.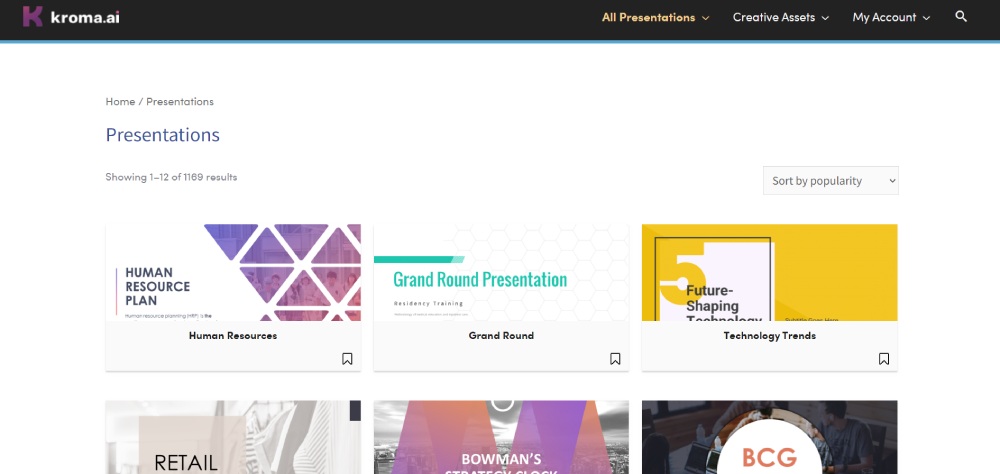 From there, select the appropriate presentation template.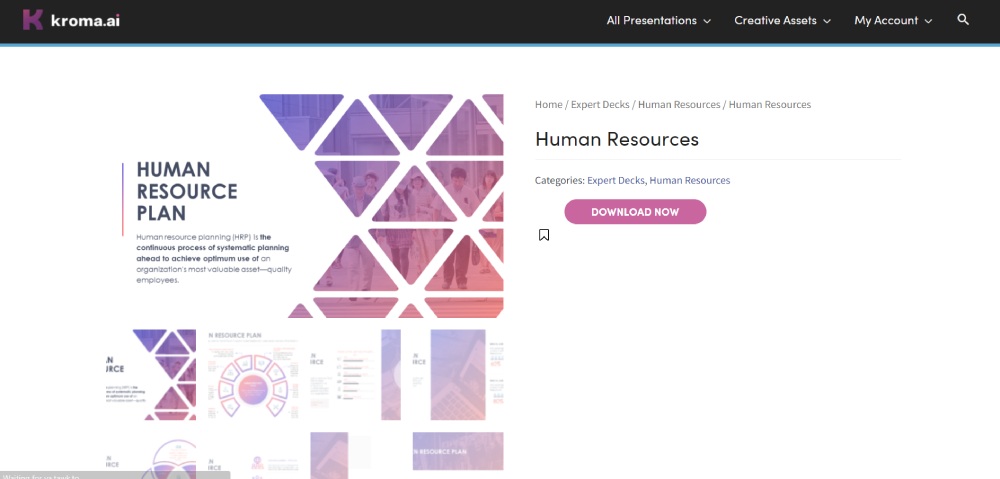 Then, you can download your chosen presentation. They ensure that their slides are AI-powered, making editing fast and easy!
5. Deck Robot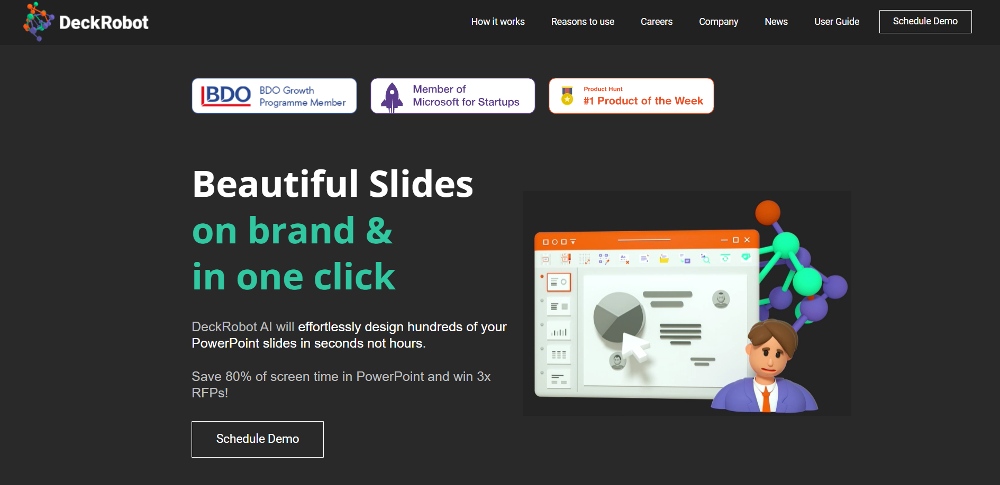 Do you have a PowerPoint draft but don't want to spend so much time beautifying it? Deck Robot is here to save your presentation with their AI. With Deck Robot, you can use their nifty plug-in to improve and beautify your presentation in one click. Aside from that, the AI can also redesign your old branded PowerPoint to your new colors, fonts, and other branded assets.
Pricing:
If you're interested in subscribing to Deck Robot, you need to schedule a demo with them first.
6. Slidebean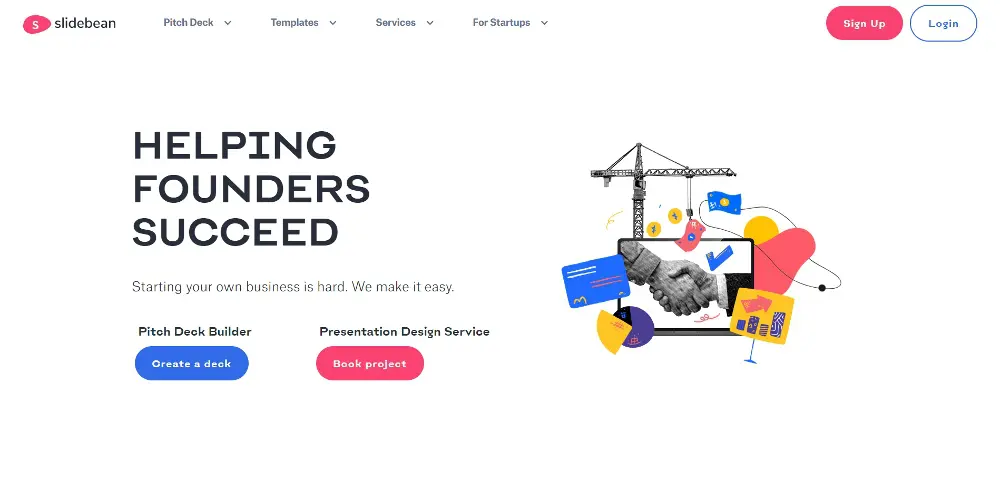 Slidebean is another AI presentation tool ideal for those who need better-looking pitch decks and other business presentations. Although you can build your own presentation or use their presentation design service, Slidebean has an "Arrange with AI" option to give you different design alternatives.
Pricing:
Basic – Free
All Access – $29/mo
How Can You Design a Presentation with Slidebean?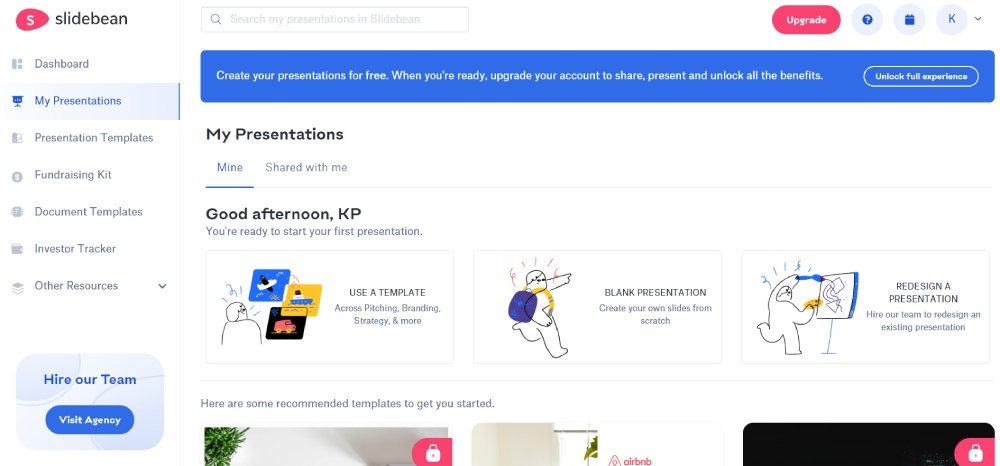 Slidebean lets you choose a template or create one from scratch.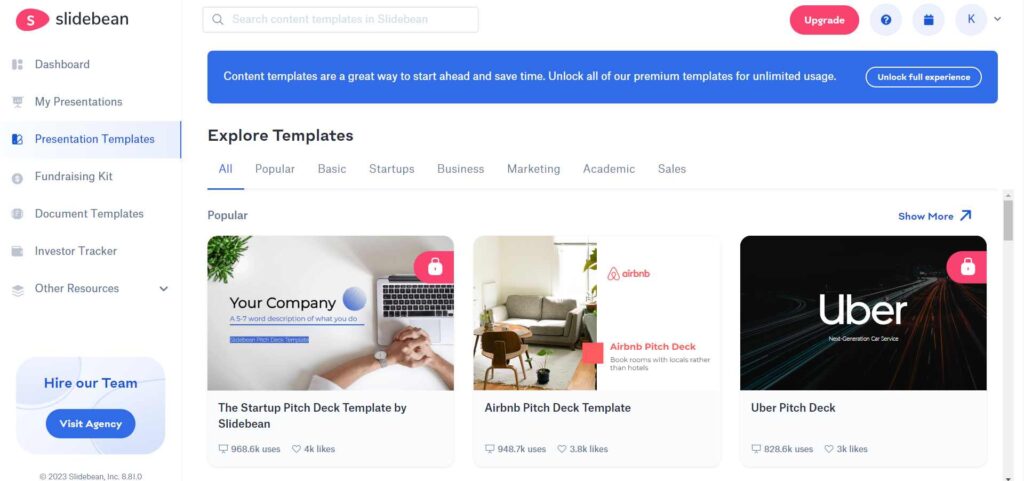 When choosing a template, you can click your preferred design.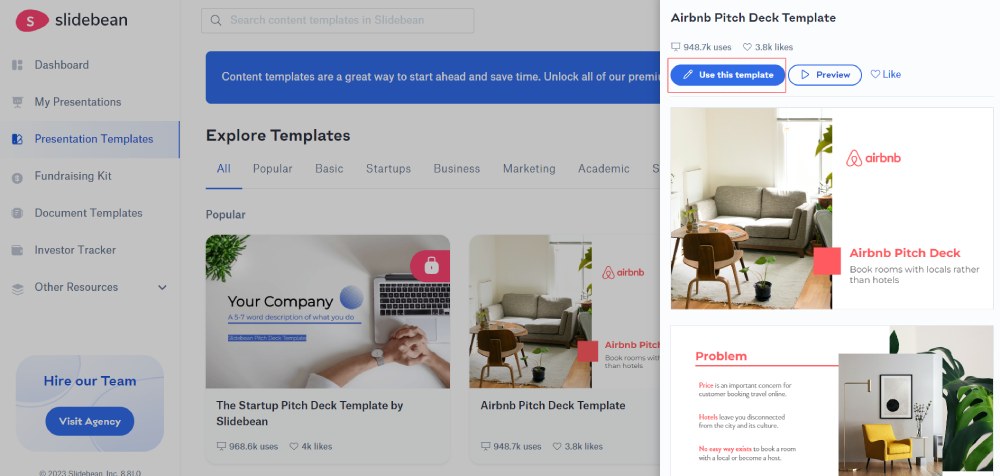 From there, select "Use this Template" and edit as necessary.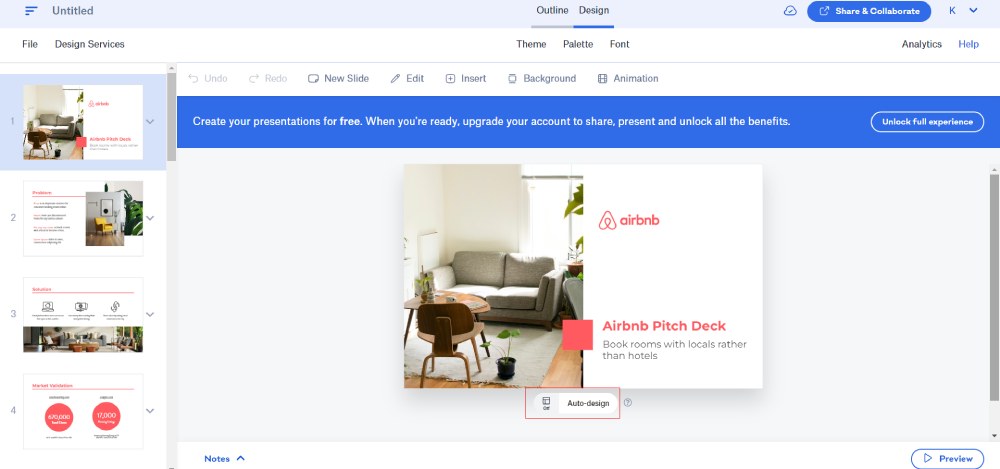 But their AI works its magic when you click "Auto Design" or "Next Option."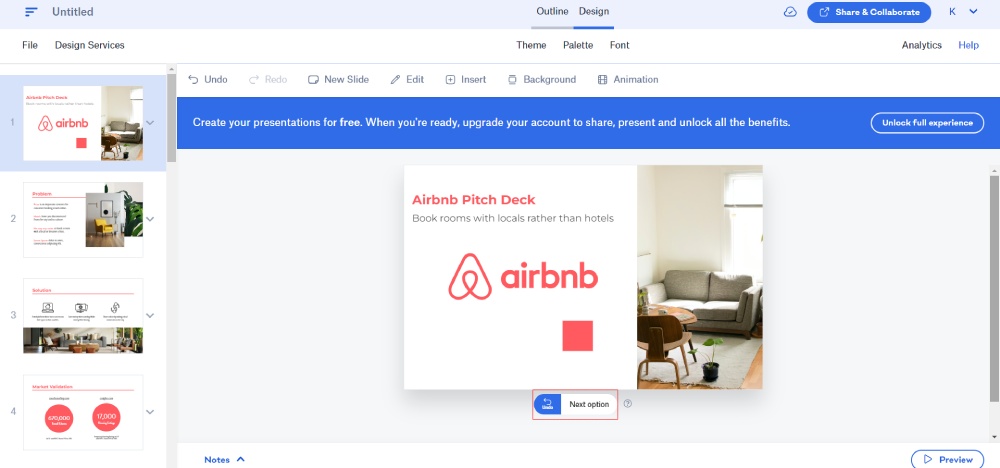 This allows the AI to rearrange your current presentation into a more compelling one.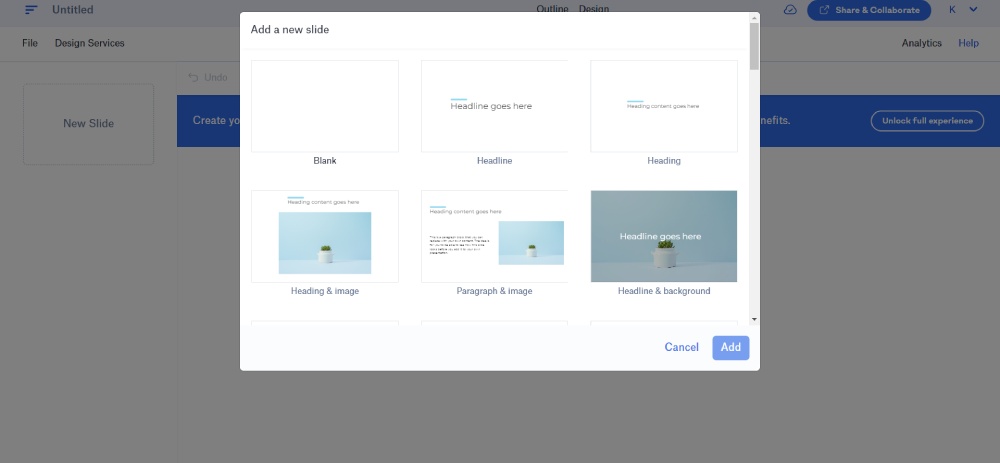 If you want to make a presentation from scratch, select a Blank Template. From there, Slidebean lets you choose how to edit the page by selecting a slide option. As you edit, you can let the AI help you redesign it by referring to the steps above!
Alternatively, you can ask for help from their designers by selecting: Start a Project.
7. Pitch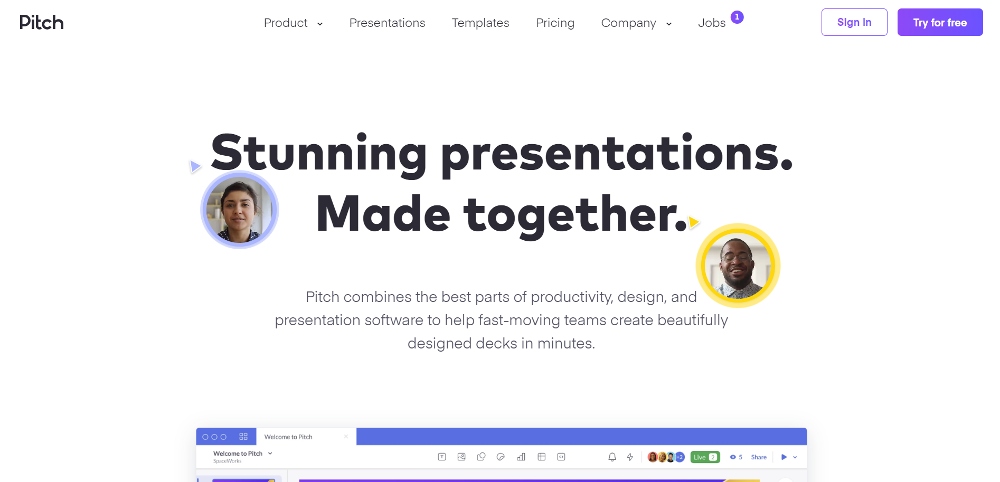 Pitch is one of the most popular presentation tools out there on the market. You can build presentations from scratch here or use one of their well-designed templates for your new presentation. Their AI feature is limited to editing and cropping, giving the user full control over most of the functions in the presentation maker.
Pricing:
Starter – Free
Pro – $8/mo
Enterprise – Contact Sales
How Can You Design a Presentation with Pitch?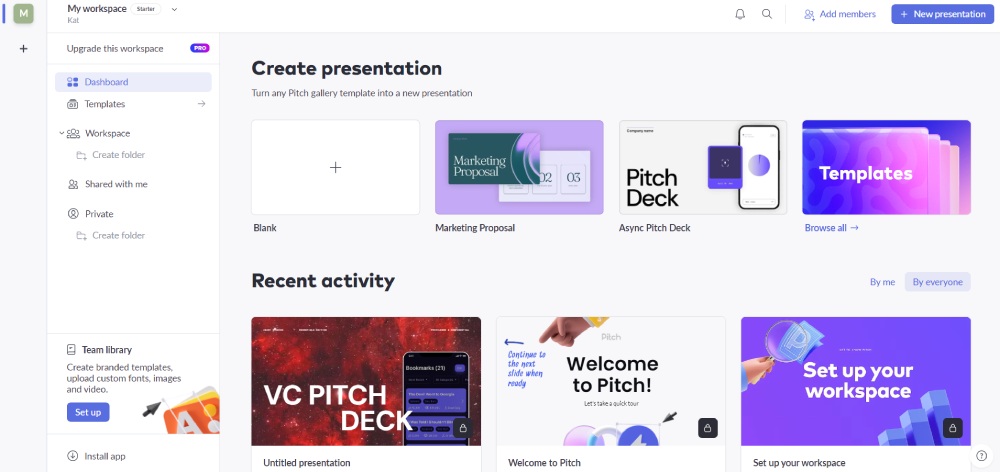 When you're in the dashboard, you can choose from a template or create a blank presentation.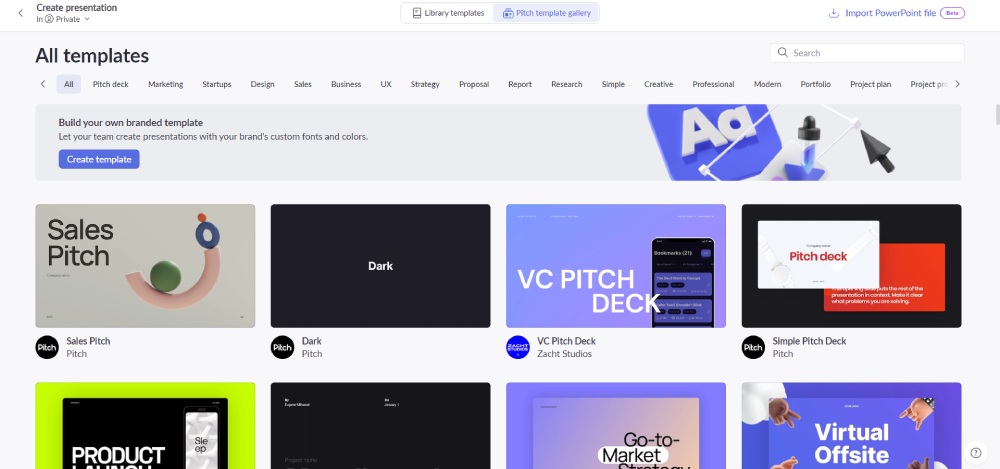 If you choose a template, the AI will help you change the background without any fuss.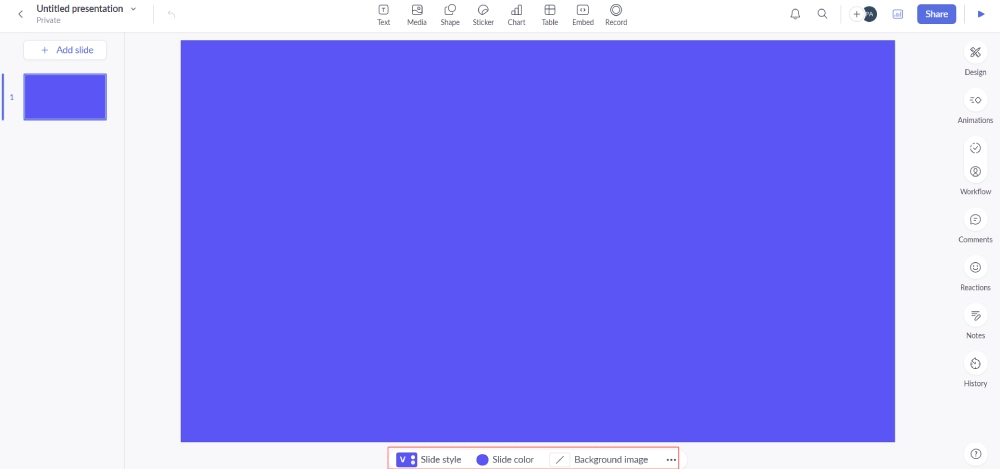 You can select that by clicking "background image."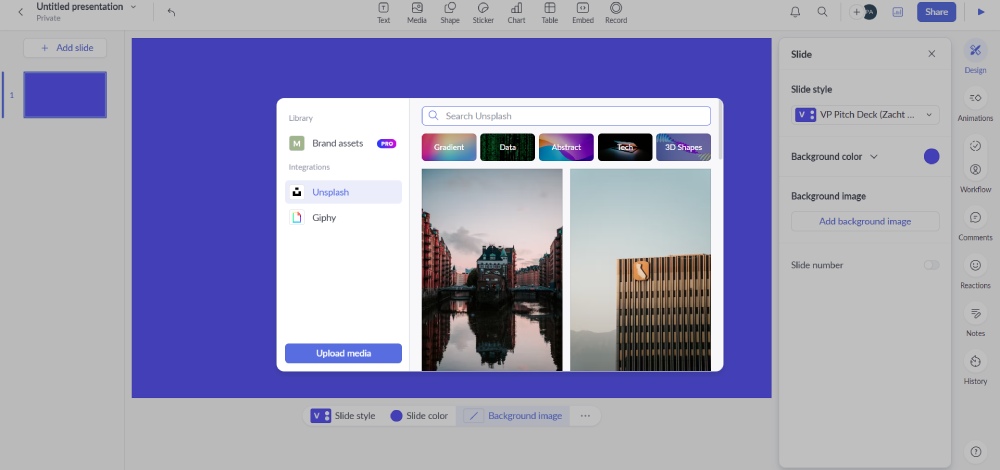 Then, choose your preferred background image.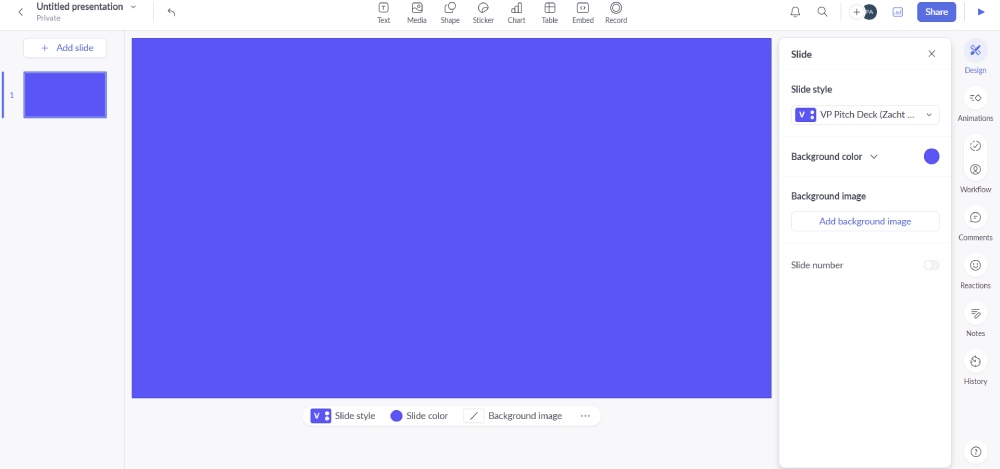 Additionally, you can change the style of the whole presentation by choosing "Slide Style" and the design you prefer!
8. Penji
Get quick presentation designs customized to your brand.
If testing out various AI presentation apps sounds like a drag, our graphic design team is here to help. We create crisp presentation designs tailored to your unique needs. Just open a project and submit a design request in just 2 minutes. In as little as 24 hours, you'll have a design draft ready to review and download. Revisions are unlimited.
Say goodbye to DIY design for good – Use code SUPER25 at checkout for 25% off your first month of Penji!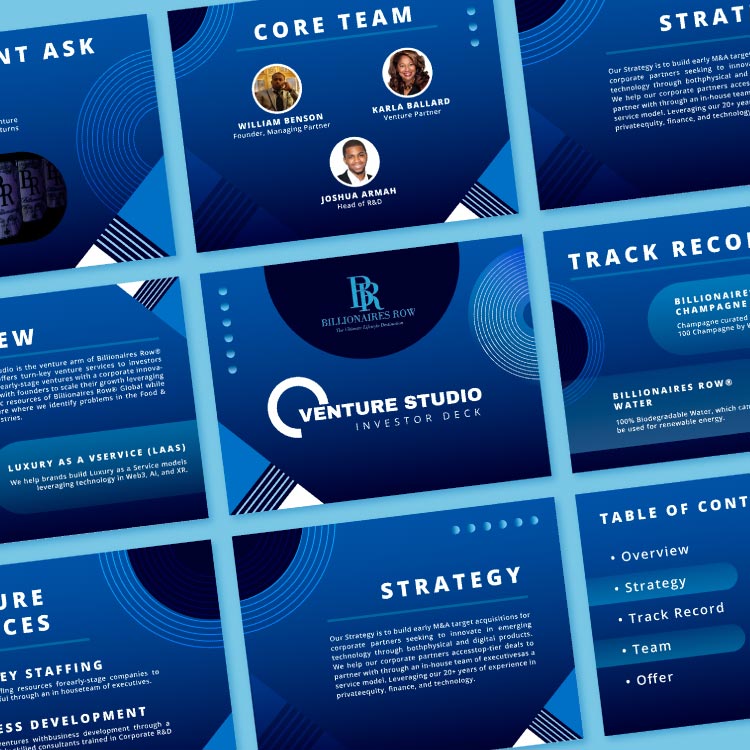 How to Get a Presentation Design from Penji?

Once subscribed to Penji, you get access to the dashboard where you can submit requests.

Then, fill out a title and choose a category. Usually, the Penji AI will suggest categories. But you can search your preferred category.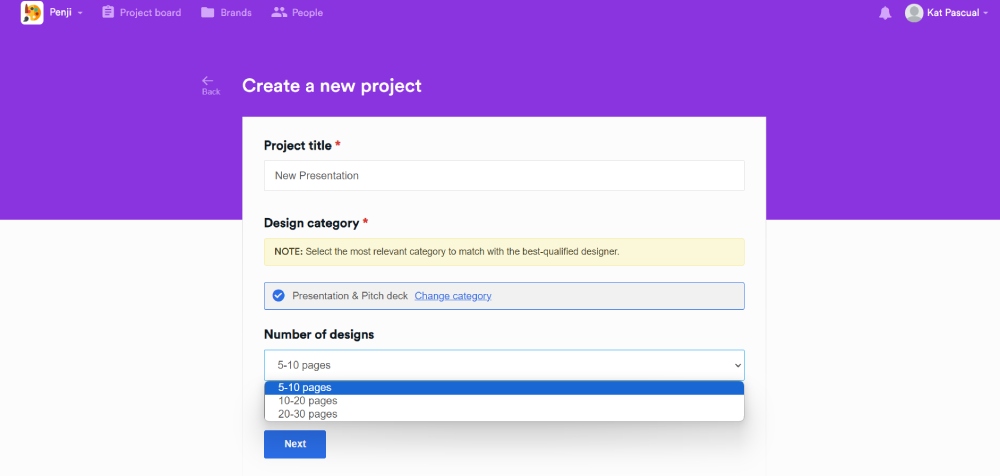 Afterwards, select the number of designs or slides you'll need.

Then, click the presentation size.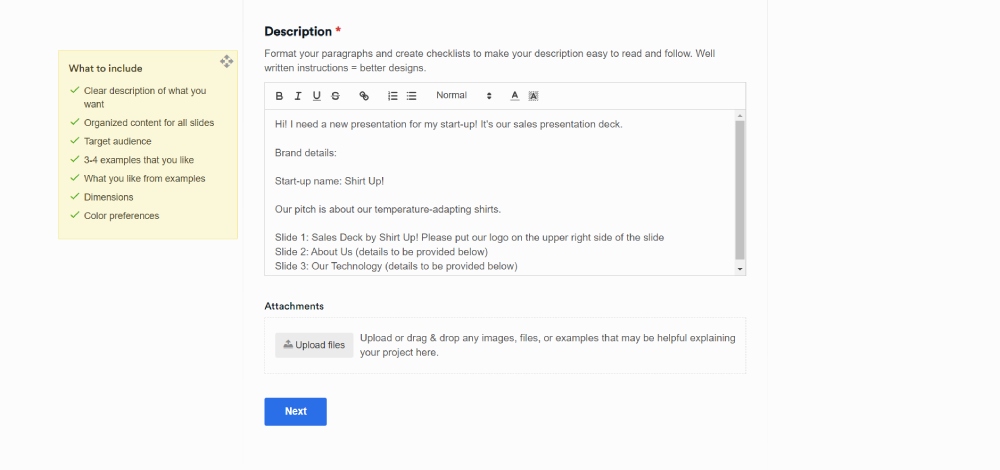 After that, supply details about your pitch deck. Make sure that it's detailed but it will allow designers to be flexible. Click Next and choose your preferred file type.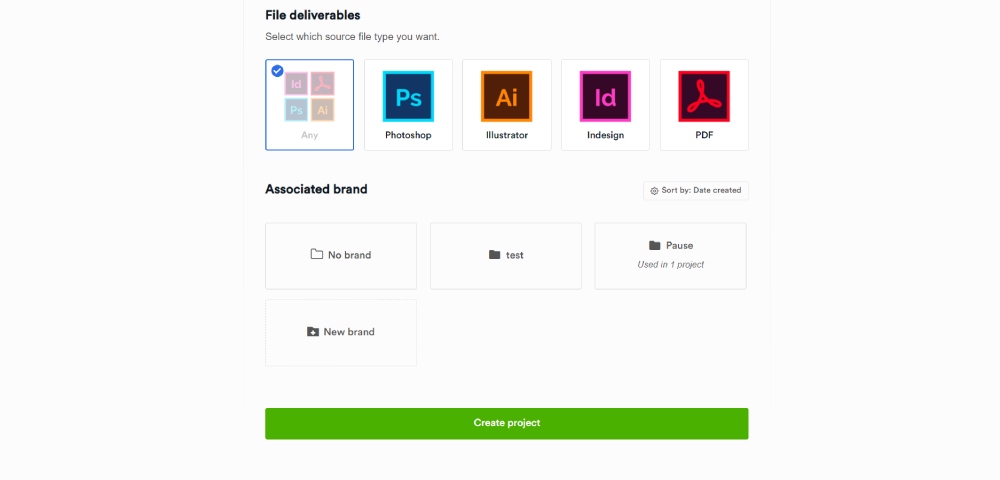 Once done, click "Create Project" and let our Penji designers work their magic.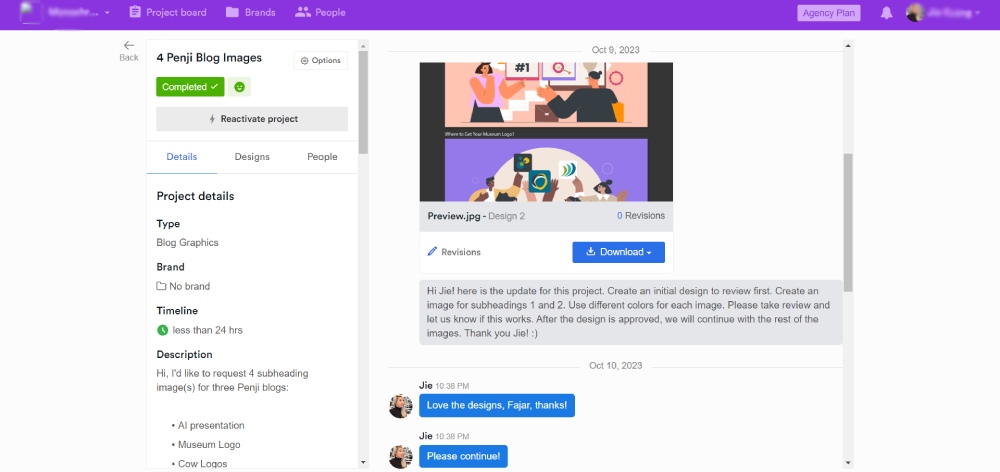 Once the designer submits a draft, you can tell them to move on to the next slide designs.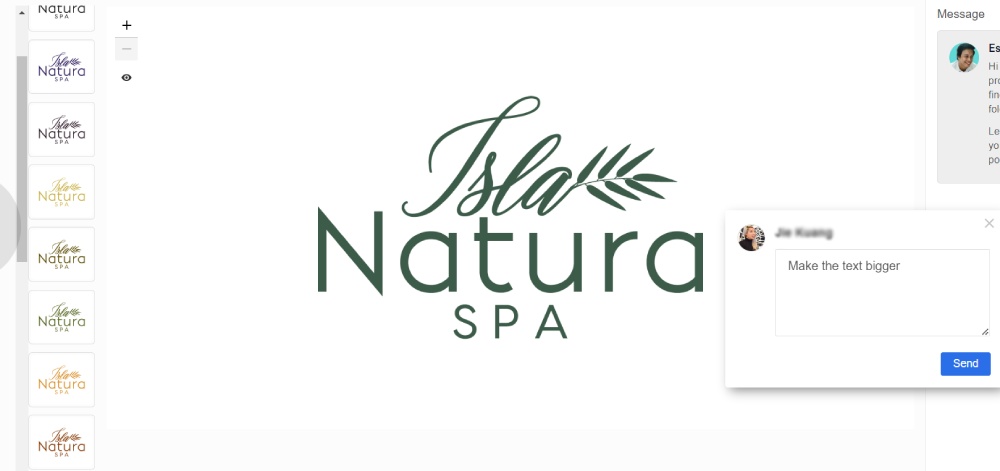 Or, use the handy revision tool if there are necessary changes.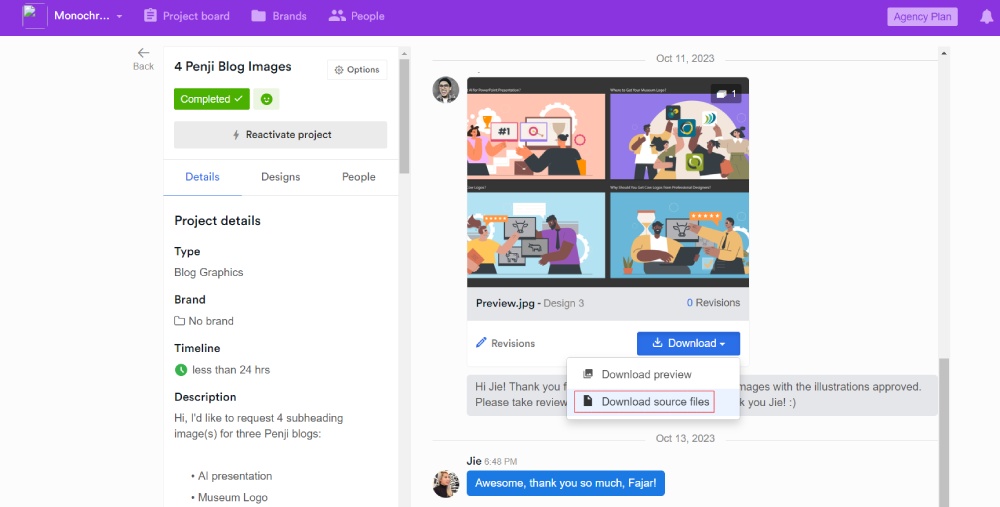 However, if the designer already fulfilled your design request, you can click "Download."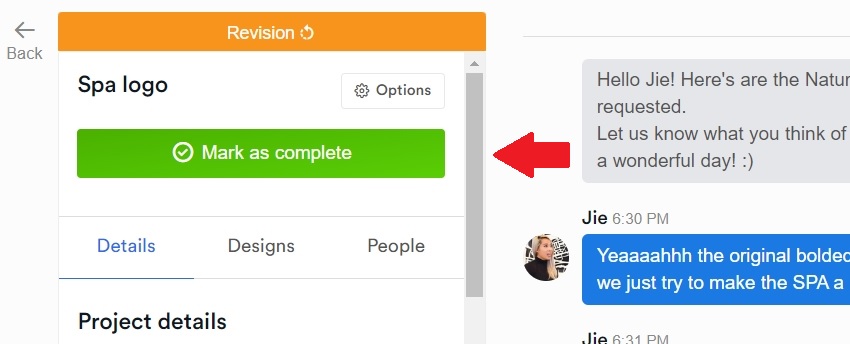 Then, click "Mark as Complete" to move on to another design request!
What is the Best AI for PowerPoint Presentation?
Most AI presentation software apps don't have a PowerPoint presentation feature yet. However, some AI presentation apps can help you save a PPT file, allowing you to edit it on Microsoft software. Here are the best AI presentation apps to save a PPT file:
Presentations.AI
Kroma AI
Slidesgo
Try Penji | No matter your industry or the topic, we'll get to work making your presentation shine. Best of all, you'll get unlimited graphic designs along with it, like social posts, product packaging, Facebook ads, or whatever else you need. Penji merges the power of human ingenuity with the power of AI. Our AI matching system ensures you'll be matched with the perfect designer for the job each time.