Eagles have long been associated with strength, courage, freedom, and many other positive traits. This may be the reason it is a popular entity on logos and other branding assets. If you want to stand out from the competition and position your brand as an authority, eagle logos are what you need. Here are the ten best examples from Penji's talented design team:
1. The Clever Guide Learning Center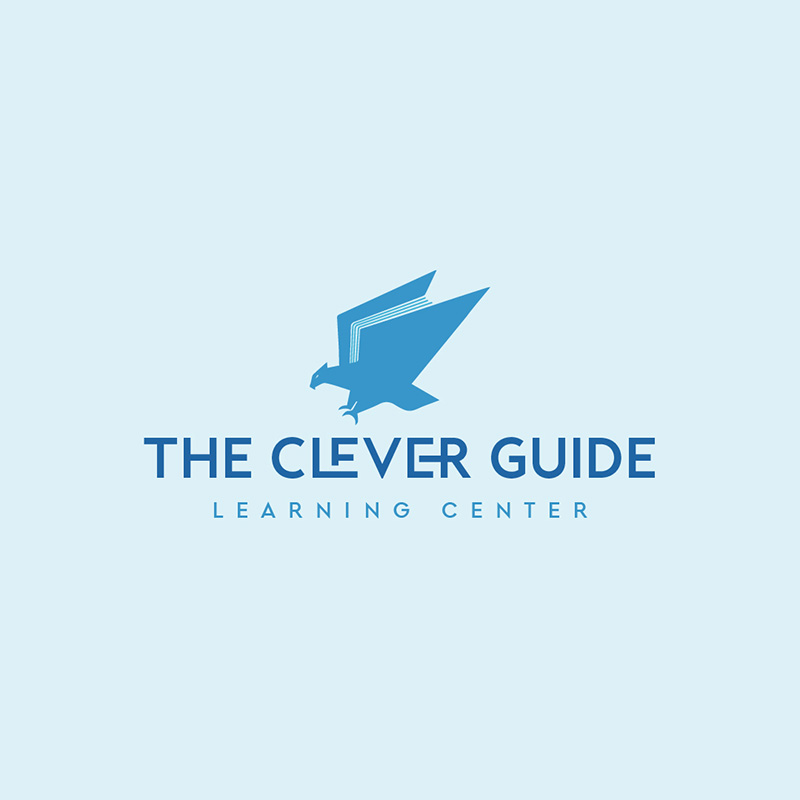 This beautifully-designed eagle logo for The Clever Guide Learning Center uses an eagle icon with wings made of books. It is depicted flying high, which symbolizes the limitless heights anyone can reach when gaining knowledge. Its primary blue color can be attributed to the sky, where the eagle is in its best element.
The font pairing is perfect, using plain and simple typography with a bit of personalization to make it unique. The overall design is straightforward and would look great wherever you place it.
2. Staunch Studio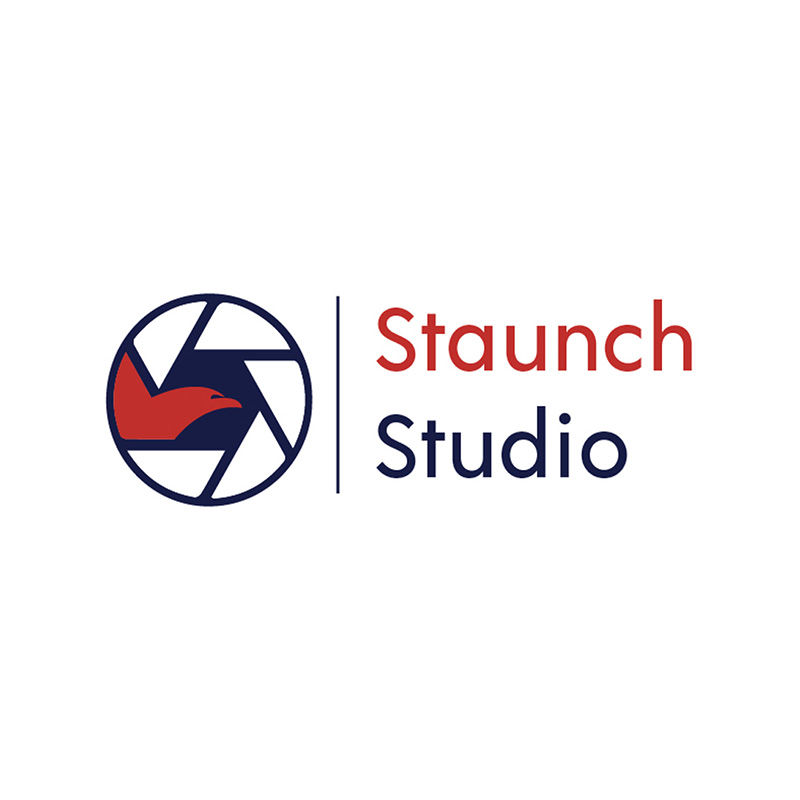 A photography business would do well if it had a logo design that's innovative and trendy. This eagle logo made for Staunch Studio uses an eagle nestled in a circle that is the symbol of camera shutters. The edgy design has a solid font choice and simple yet strong lines.
The colors are elementary, but these, and all the other elements make up a really powerful logo design. The eagle is looking forward, which gives the design a cutting-edge feel. This shows the brand's goal of providing state-of-the-art services.
3. Rising Scout Hotel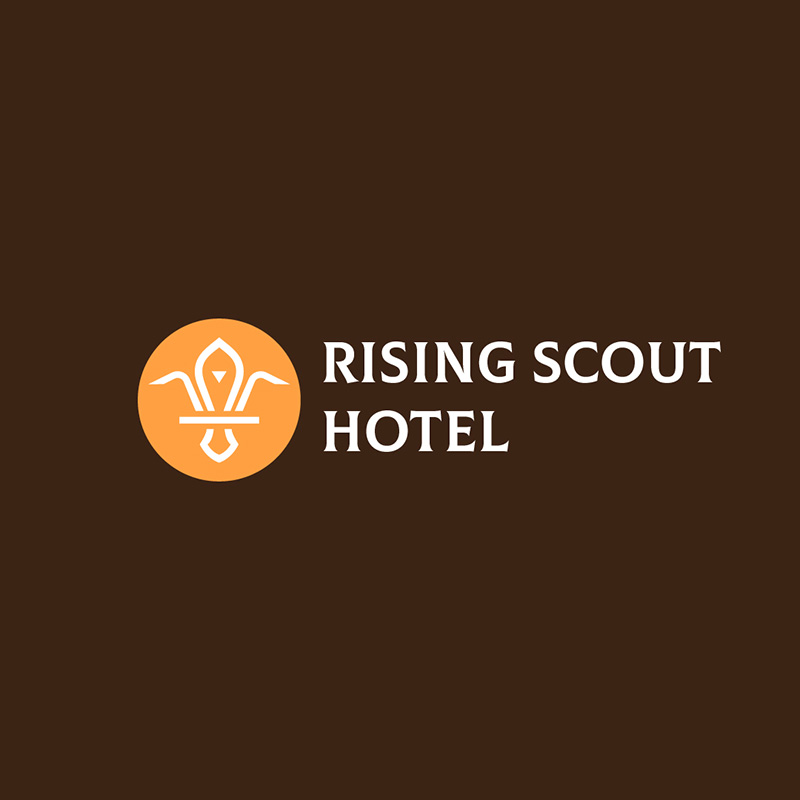 This eagle logo designed for Rising Scout Hotel features a fleur-de-lis icon. Research tells us that the flower that's usually associated with scouting has an eagle illustration in it. And so, this logo design could be seen as both the three-petaled flower and the iconic bird.
Brown is aptly chosen for the background color as it symbolizes neutrality, ideal for the scout's promise of helping everyone that needs it. The orange highlights the icon while conveying emotions of warmth and security, something we look for in a place of temporary abode.
4. Majesty Clothing Line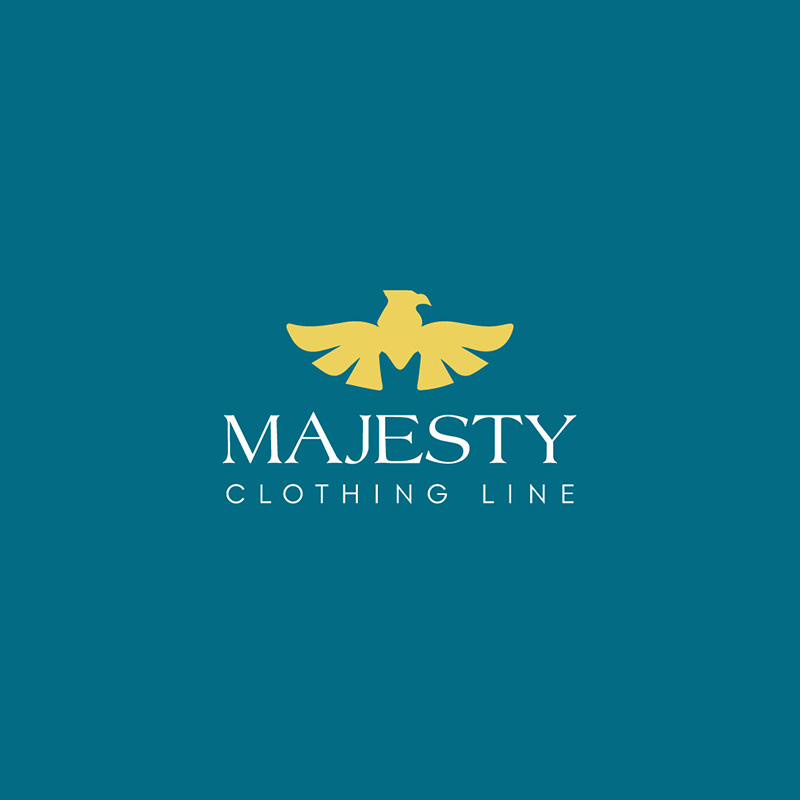 When your brand name includes the word majesty, there is no choice but to express it by using a majestic animal: the eagle. This logo designed for Majesty Clothing Line not only uses the letter M in its design but also the mighty bird. With its wings spread wide, you can tell that this brand will soar to great heights.
The font choice is as imposing as its eagle icon with the combination of a plain typeface beneath it. The blue and yellow color scheme is light and easy on the eyes. It wonderfully conveys comfort while being in style.
5. Intrepid Captain Barber Shop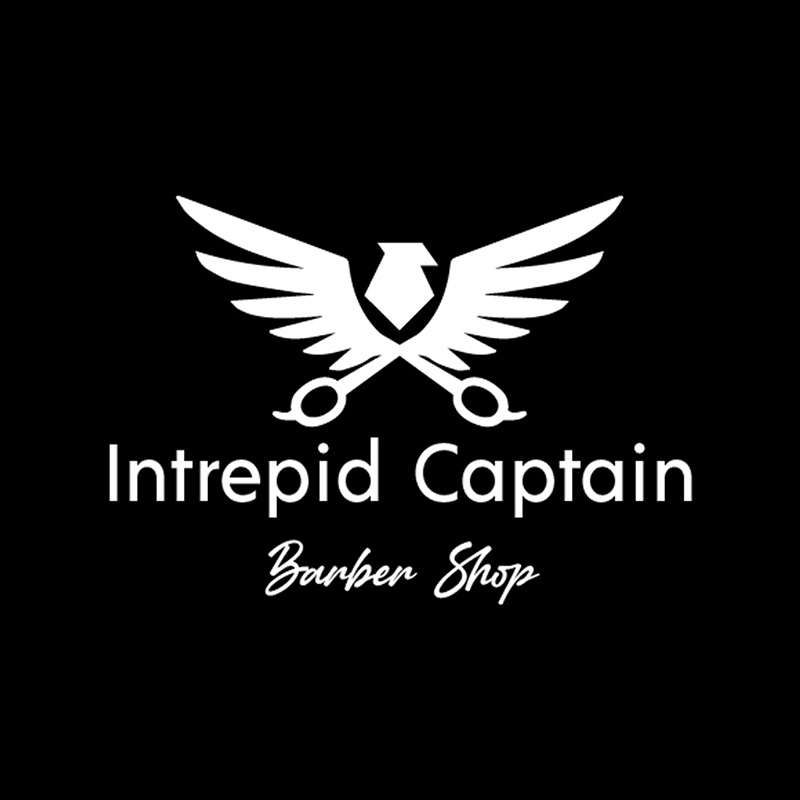 This stylish eagle logo design for Intrepid Captain Barber Shop perfectly captures the brand's fashionable personality. It has an eagle illustration with scissors for its legs. This tells us the brand's nature of business at a glance.
Black and white is a great color combination as it is simple, straightforward, and no-nonsense. Its fonts add elegance and sophistication without overshadowing the main element, the eagle.
6. Hot Shot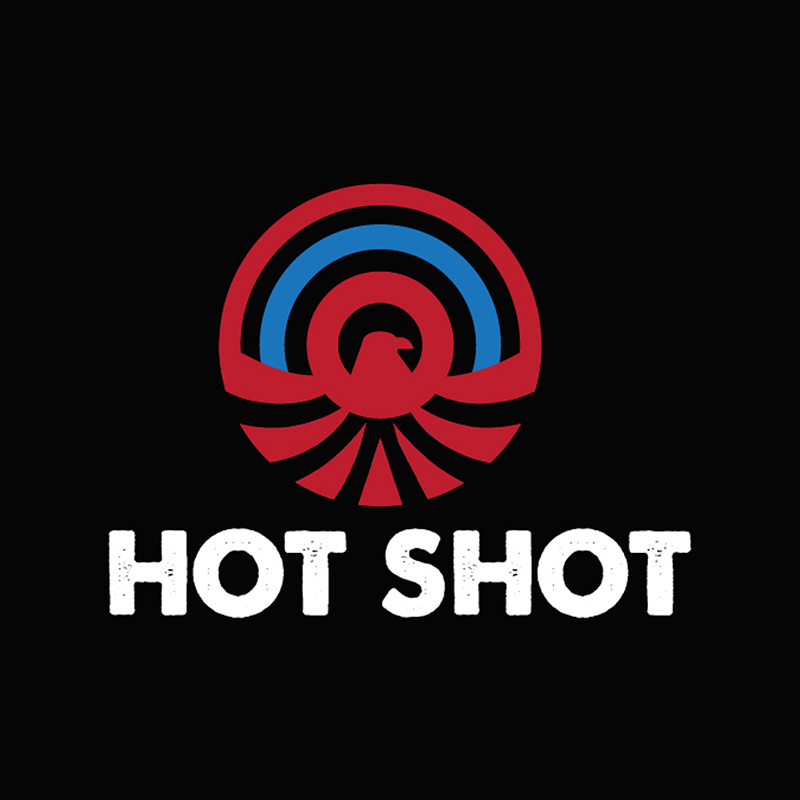 Shooting ranges and firing schools typically use the target icon as what the designer did for Hot Shot. To show the brand's commitment to high-quality education, it used an eagle icon placed inside the target symbol. As mentioned above, eagles connote strength and courage, traits these types of businesses want to be associated with.
Its font depicts a rugged and sporty ambiance that fits the brand quite well. Even the colors portray a sporty demeanor that oozes excitement and adventure.
7. EGL Solutions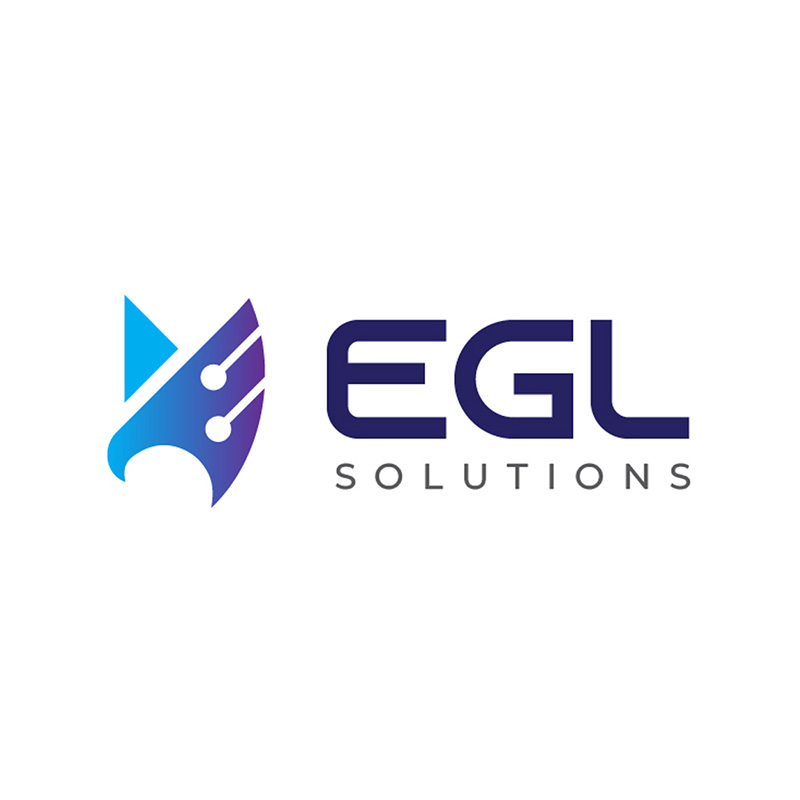 If you're in the information technology field, you need a branding identity that shows your innovation, expertise, and experience. So, for EGL Solutions, the logo designer chose to incorporate an eagle with the dots and lines we commonly see on circuit boards.
The icon is streamlined to show its fast-paced nature. The design uses gradating colors of blue and violet, which suitably show the brand's innovative character. The fonts are very basic, which makes the logo highly scalable.
8. Barnstormer Tattoo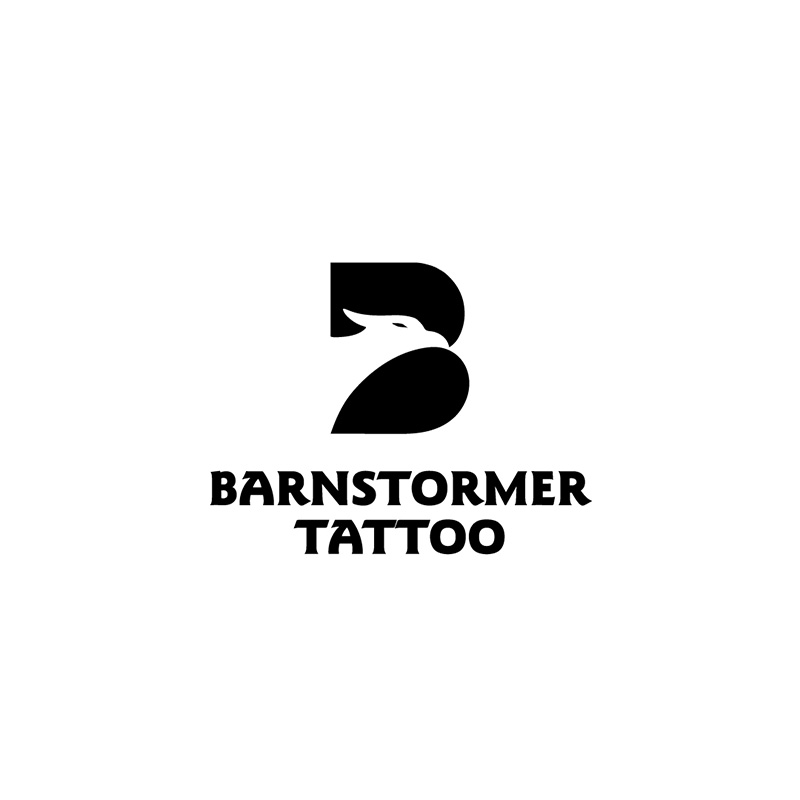 A B logo with an eagle head in it composes this logo designed for Branstormer Tattoo. The eagle icon is clean and smooth, which gives the brand a natural and authentic appeal. The font choice is an all-caps type with small serifs that add a touch of class to the design.
While the logo comes in a black-and-white color scheme, this design can also look good should you decide to add colors to it. When getting a logo design, it is recommended that you create one that would look with or without colors.
9. Aquiline Gems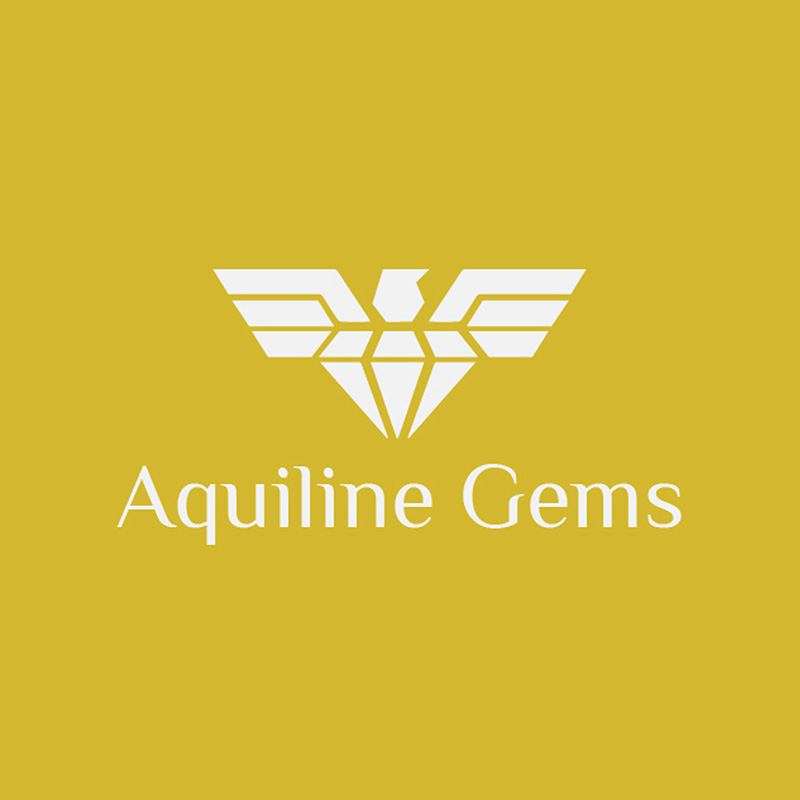 A diamond of a logo, this design for Aquiline Gems, a jewelry store, features an eagle cleverly incorporated into a piece of precious stone. This conveys a brand personality that's elegant, impressive, and cultured. If you want all these characteristics in your brand, this is the eagle logo to inspire you.
The font used has a dignified and quiet appeal that perfectly suits the jewelry industry. Even the light ochre color projects an opulent nature without being obscene.
10. Aquila Chow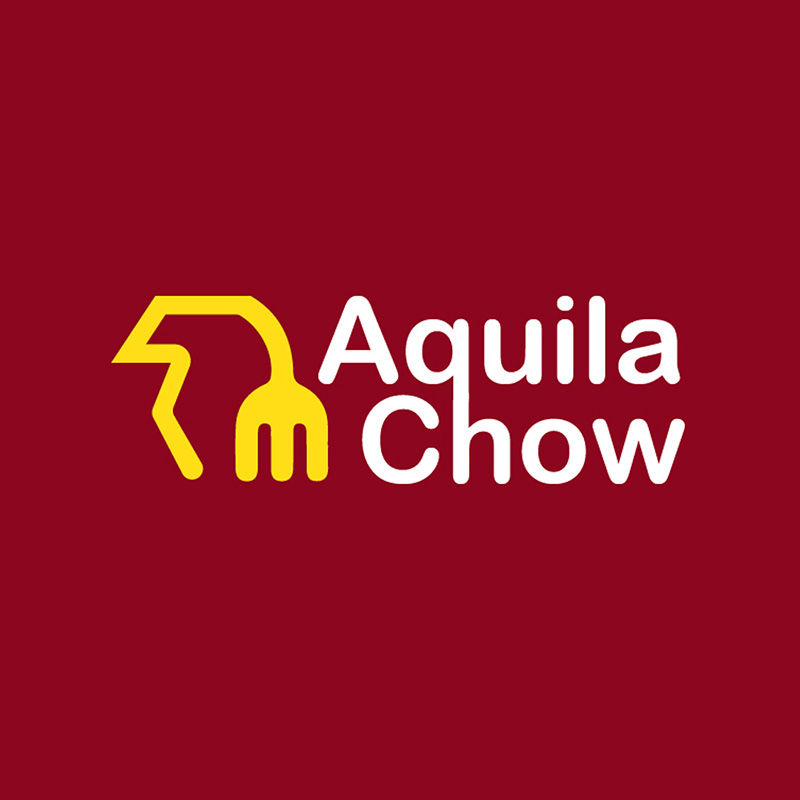 Another characteristic of the eagle which makes it a logo designer's favorite is its association with speed and agility. For food trucks such as Aquila Chow, the majestic bird is an ideal choice as the business deals with a combination of fast food and superb service. The eagle icon is a line drawing of the bird's head that flows into an illustration of a fork.
The logo design conveys an ambiance of speed, quality, and excellent food. Red is the color primarily used for food-related businesses as it is known to whet people's appetites along with many other great qualities.
Final Thoughts
Penji has designed a wide array of animal logos, and this list of eagle logos is a compilation of some of our best. If you need logo designs and many other branding and visual assets, work with us. Click on this link to get our talented designers working.