Aside from your products and services, your website speaks a lot about your brand. Imagine having excellent offerings, but not having a website to showcase them. "Do I need a website?" This is a question most entrepreneurs and marketing managers ask during the initial phase of the business. The answer is a resounding YES. According to WebFX, 73 percent of companies invest in product and website design to succeed. If you are one of the 27 percent who puts web design on the back burner, then you likely won't gain traction in your niche. For one, Your website connects you to your audience 24/7. It's the channel where prospects can learn more about your products and services. In fact, your audience might even deem your brand as untrustworthy for not having a website.
Enough with the "Do I need a website?" question and "Web design breaks the bank" misconception. Many of our clients at Penji choose us because of the value we offer. Since our unlimited graphic designs come at a flat monthly rate, they're not left with long-term contracts they don't need. Anyway, before we give you a step-by-step tutorial on how to use Penji's bespoke platform, these are the reasons why you need a website:
Transactions are influenced by your website
For the sake of this article, we'll point out the obvious. Your website is your cash cow! Take note that your site can sell your products and services 24/7 without the need for a salesperson. That alone can encourage prospects to purchase your products or subscribe to your services via your site.
But that's not all. Your website also brings in more sales because of SEO. For instance, if your site is optimized for search engines, you'll have more chances of ranking. In turn, you can reach more customers and can maximize your sales potential.
In addition to that, the contents on your website can persuade customers. That said, you hold power to rake in more transactions and sales. By creating compelling images coupled with excellent copy, you can make your website a lean, mean money-making machine.
Opportunity to have an edge on your competitors
According to Statista, 75 percent of people shop for products or services once a month. It's no surprise why there's a surge of eCommerce stores today. Online shopping has its benefits and for a good reason. It's convenient, quick, and affordable.
Here's a scenario. Your company sells the most affordable gadgets online. Another company sells equally affordable and similar gadgets. Unfortunately, you're one of the few entrepreneurs who think a company website is unessential. So those prospects who look for cheap devices online check out your competitor's site and possibly buy from there. All because you don't have a website.
But let's just say you already have a website. How do you make yours stand out?
According to WebFX, 66 percent of people enjoy looking at a beautifully designed site. It's safe to say, good design is how you can have the edge over your competitors. And when it comes to professionally-made web designs, Penji is at the top of their game.
With vetted web designers, the company can assure you web designs with a focus on convertible elements. Check out Penji's web design work samples.
You look more professional
An untidy person will probably make a bad first impression during the first few seconds of interaction. The same goes for web design — 94 percent of first impressions are due to your site's design.
A professional-looking web design that conveys your branding will instill a positive notion on your audience. Credibility is crucial, especially when you're a neophyte in your niche. After all, who would want to go with a new brand when there are established companies that can deliver?
Moreover, having a website means you can tell your brand's story to your audience in your "About Us" page. This, alone will increase your company's authenticity and legitimacy. If you're still asking yourself, "Do I need a website?" then read on to know more reasons.
Attract new customers
When your website ranks on search engines, this can bring in new customers. Ranking on the search engine's first pages means you're boosting online presence. And today, we all know how crucial this is to gain traction.
Moreover, your website is a marketing tool that can entice your audience to visit. For example, creating a landing page can generate more leads and sales. It all boils down to how effective your web design is, so you must choose the right web designers.
If you don't want to go through the time-consuming process of searching, interviewing, and onboarding web designers, subscribe to Penji. They do all the vetting for you, so you don't have to. They ensure that you only work with the best designers. Check out the rest of their portfolio here.
Display reviews and testimonials
People dwell on recommendations from friends and family. Nowadays, online reviews are crucial because most online shoppers check reviews before committing. As a business, you might have a couple of commendations from customers. So where can you flaunt it? It's simple. Put reviews and testimonials on your website.
If you visit some of your favorite brands' websites, you'll likely see social proof on their homepage. According to Qualtrics, 90 percent of online shoppers' buying decisions are influenced by online reviews. This makes it vital to persuade prospects that your brand is the best out there. And not having a website means you can't display reviews, testimonials, and ratings.
You need it even if you're on social media
While social media does a bang-up job of promoting your brand, banking on social media pages alone won't cut it. Imagine setting up your business in someone else's store. Even though you're not paying monthly rent, you still don't have full control over your merchandise. The store owner could close down the store and leave you hanging.
You still need a dedicated website for your business, even if you have social media business pages. This is so you can have full control of what you want to post, write, or update on your website. Plus, your website won't be affected by any social media networks' algorithm updates.
While your social media business pages act as your marketing tool, your website is the central hub of your business. When you only dwell on social media business pages, it's like sharing a space with all your competitors. While this strategy will make you stand out provided you have incredible social media posts, you won't have a "space" that is dedicated to your brand only.
Good design makes you look trustworthy
If companies can't invest in good web design, why should customers expect companies can do the same for their offerings? In most cases, it's the same equation. Bad design reflects subpar products or services.
Here are a few reasons why good design makes brands more trustworthy:
Represents your branding well
Conveys authenticity and quality
Improves customer experience
Promotes brand consistency
Makes a good first impression
Establish your brand as an authority
When you have your own website, you can create as much valuable content for your visitors. We recommend writing about industry updates and trends. In the long run, the search engines and even your market will see you as an authority.
Speaking of contents, we've seen many websites having hundreds of articles that hold little to no value. This is a desperate attempt to rank online. That could work – BUT only temporarily. Eventually, your visitors will leave your website because of the lousy content. And from there, you will have a high bounce rate, which search engines will take into consideration when ranking.
You only need to address a few questions
Your company website is not just for marketing purposes. It's also to inform your market what you have to offer. It's an avenue where you can put the Frequently Asked Questions or any other detail that your market would like to know. In that case, your team will have more time on their hands as they don't need to answer the same concerns all the time. This improves overall productivity and even sales.
Repeatedly show your contact details
Another great thing about building your own website is that you can subtly place your contact details on different pages. It's a strategy that encourages the market to contact or visit you if you have a physical store. Don't forget to use Google Maps and embed it on your website.
Understand customer behavior
While your social media page or ads could provide data analytics, the findings could be different from your website. Come to think of it, most people who are already on your website are interested in getting your products and services. Their behavior is different from someone who just saw your ads on social media. And from there, you can evaluate which specific pages or products most people look into, and at the same time, refine your overall marketing.
It's your digital business card
We can't emphasize this enough. But if you don't have a website, it's as if you don't exist. Imagine yourself in a networking event. Investors and customers won't ask you about your brand's Facebook page. Instead, they will look for your website. If you don't have one, it could be a turn-off. We are in a digital age, and not riding the wave could leave an impression that your brand is outdated.
Of course, there are probably a few reasons why companies don't want to invest in good web design. More often than not, it's the web designer's cost that turns them off. And this leaves them with this question, "Do I need a website?" Read on to know why Penji is your best design partner.
Web Design at Penji
Penji has been around since 2017, and its unique business model paves the way for leveling the playing field. For startups, small businesses, or agencies with a limited budget, Penji makes web design easy, fast, affordable, and high-quality. Check out some of Penji's web design projects:
Web Design Example #1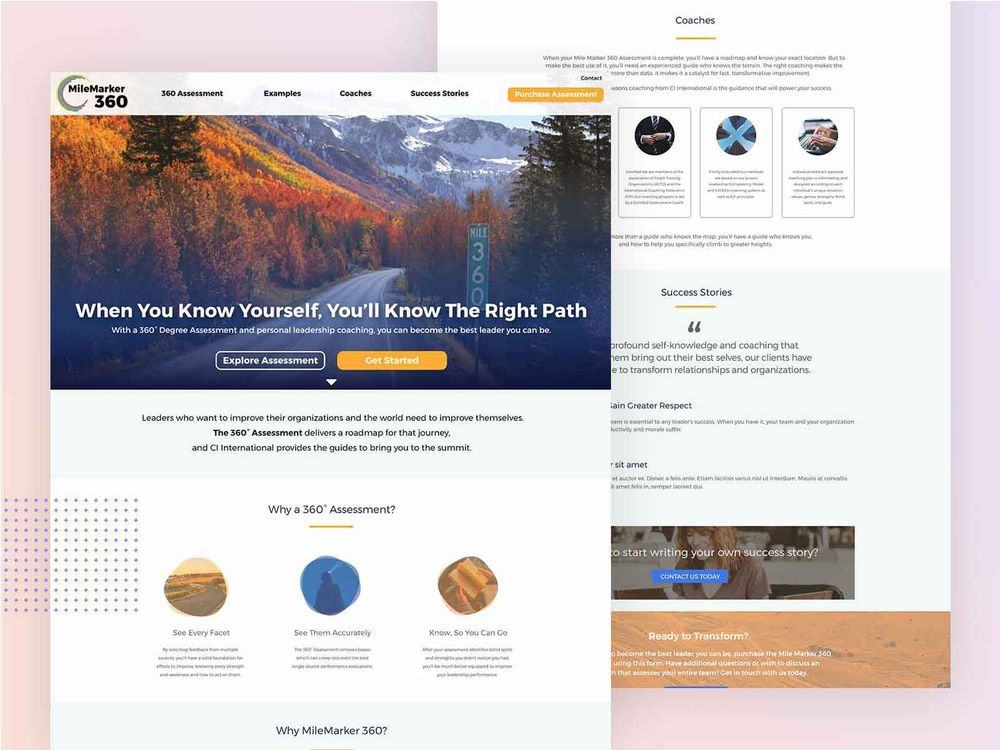 Web Design Example #2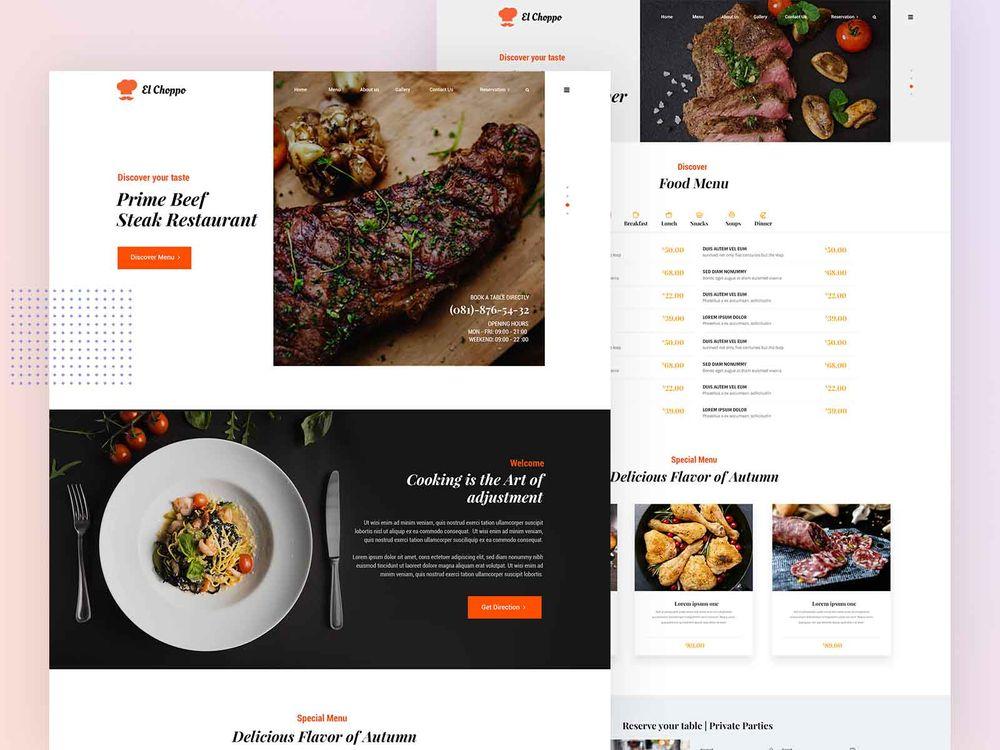 Landing Page Example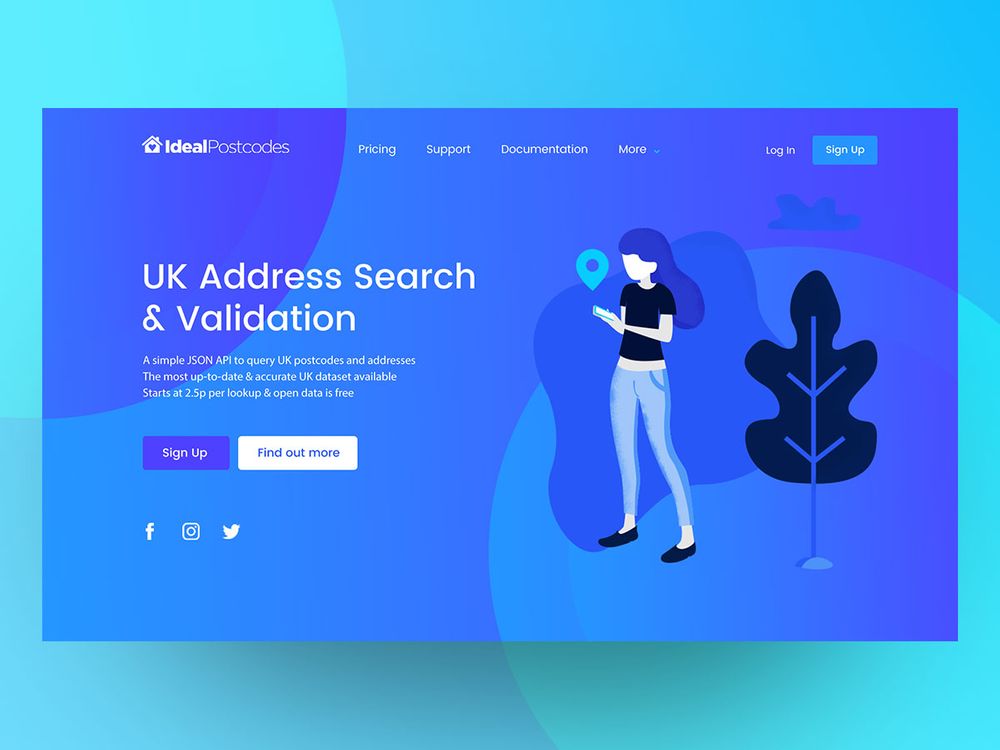 Error Page Example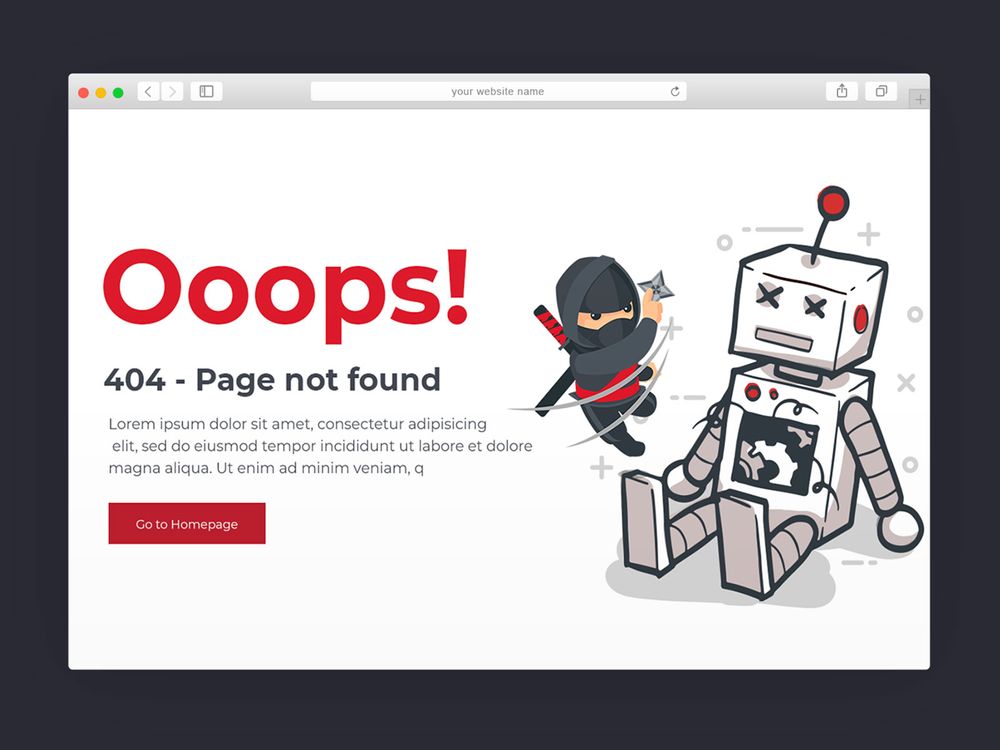 Subscribing to Penji means you're paying a fixed monthly rate in exchange for unlimited web designs and graphic designs. We have various plans suited for your every business need. The Team plan runs on $479 per month, while the Agency plan is at $698 per month.
Both these plans also come with prioritized support and a dedicated account manager. This is to ensure that everything, from requesting designs to downloading, is monitored daily. But that's not all you're getting. If you subscribe to these plans, you can also ask for unlimited graphic designs, illustrations, and app designs.
This structure is perfect if you're starting out and would want to beef up on marketing materials. Plus, you no longer have to worry about using different tools and software for this. With Penji, everything is done on one bespoke platform. Here's how.
Requesting a Website Design From Penji
If you think having a website designed is tedious. Think again. At Penji, we make sure to do the heavy lifting so that our clients can focus on what they do best.
In fact, we can deliver high-quality visuals created by the top 2 percent of designers in as little as 24 hours. Best of all, it only takes three easy steps to request a website design from us:
1. Create the Project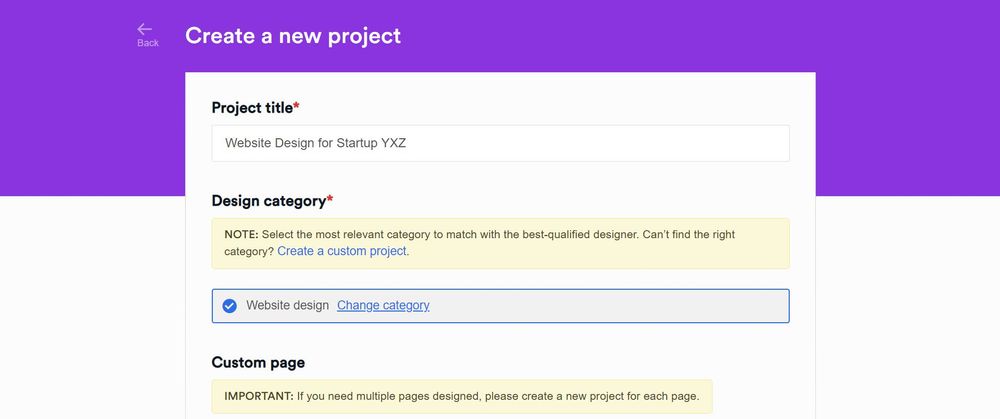 In the Penji dashboard, click the button, New Project. Type in the title of your project and choose Website design from the categories. In the description box, describe the website you have in mind. Select a color palette and include links to your social media channels or to files that would help the designer create the image you want. Once done, click Create Project.
2. Review and Revise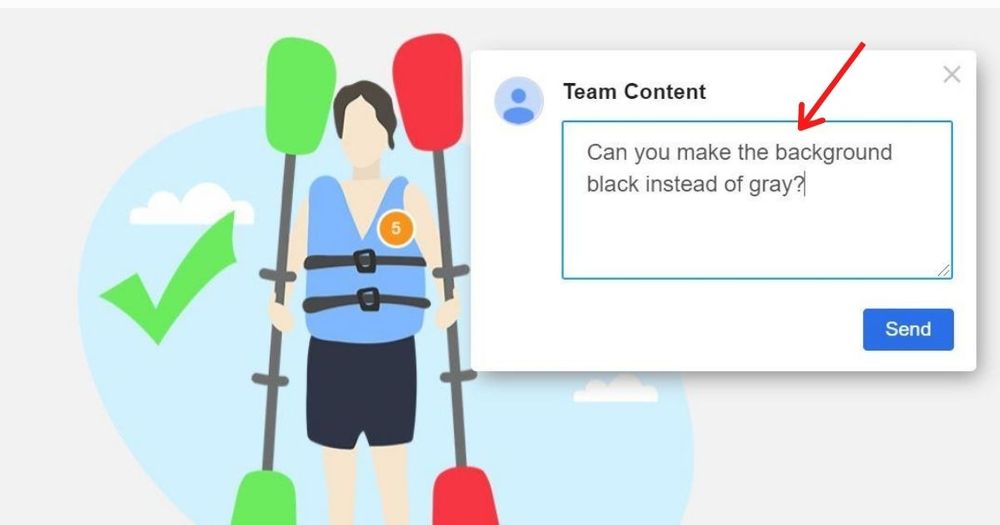 Within 24 to 48 hours, the assigned designer will submit a draft. Click on the file to view the design. If you need anything revised, click on that part and type in your comments. The design will be returned to the designer for revision.
PRO TIP: Some clients find it tricky to verbalize the visuals that they want. If you're not quite sure how to describe the look you're going for, browse existing websites, and send the links to the designer. The designer can use these visuals as inspirations for your project.
3. Download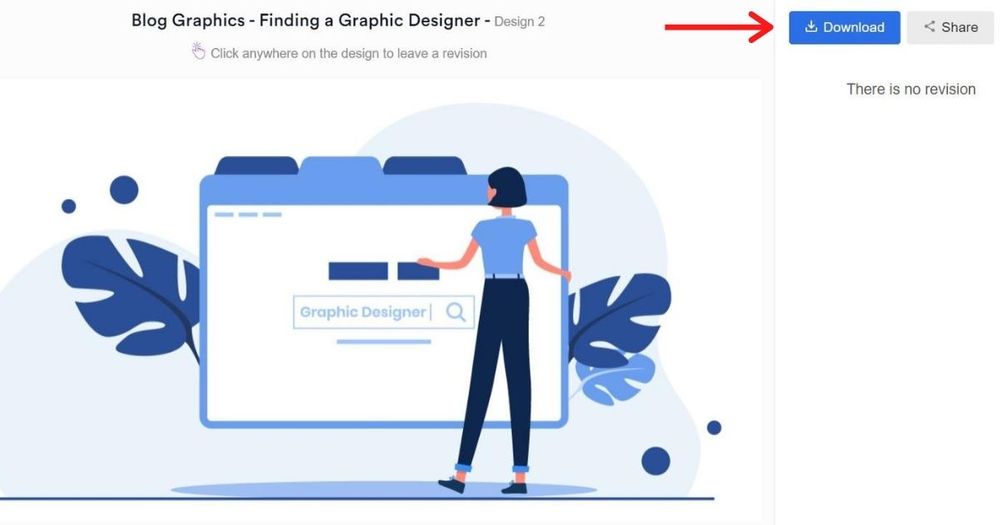 Once you're happy with the design, click the Download button and it will automatically be saved to your computer.
Yes, having an excellent website design can be that easy! Sign up with Penji today and get to try any of our packages risk-free for 15 days.