Despite the controversy TikTok has been in, it's still one of the most downloaded non-app games today. And with its active users in the millions (73.7 million in 2021, to be precise), it's no surprise it's becoming an excellent channel for digital illustrators as well. They are now gaining a fanbase on the platform as it's ideal for mixing music and skits to showcase their talents.
Here are 25 of the best digital illustrators you should be following on TikTok to get inspiration:
Swoop Nebula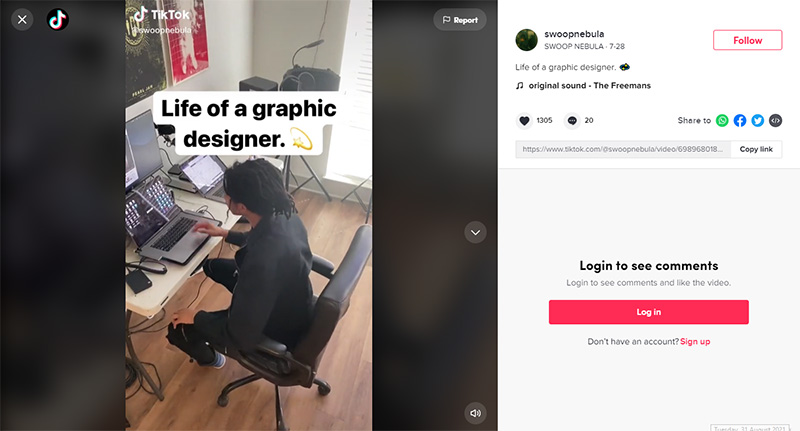 This highly talented graphic designer has the Swoop Academy, where he shares his knowledge about digital illustrating. Swoop Nebula will help you with design-related topics such as upgrading your Photoshop skills or handling creative blocks. In this TikTok video, he shows us his life as a designer.
sophiescribble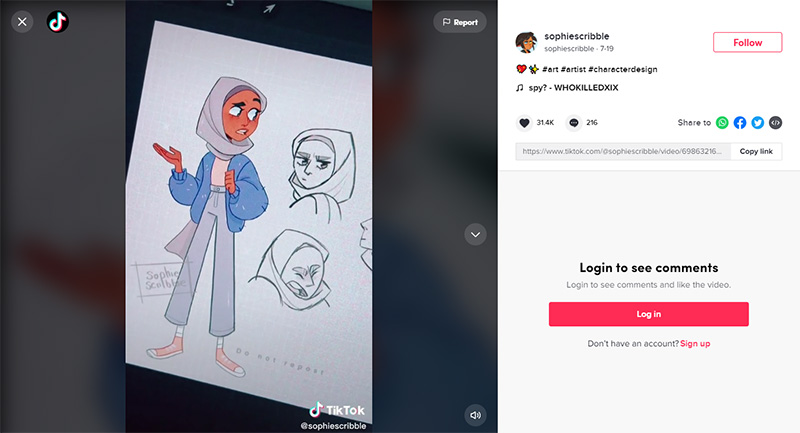 Character design and animation are two of the most popular forms of digital illustrations. Sophiescribble uses TikTok to showcase her talent in these genres. Not only are her videos fun and entertaining, but they're also informative.
Matt Chessco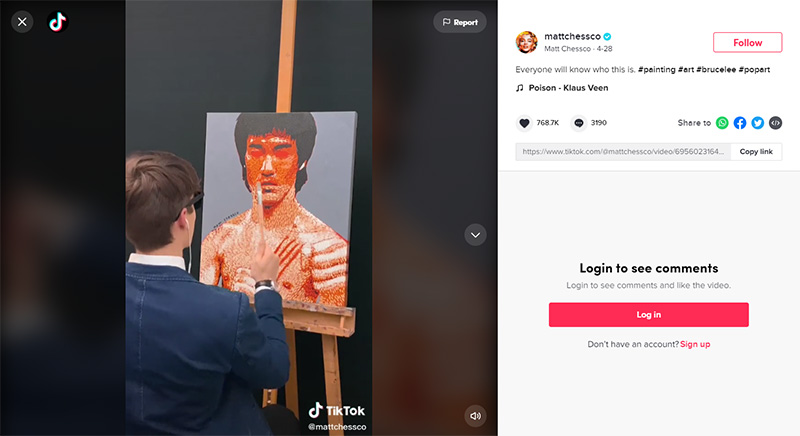 Digital illustrator Matt Chessco creates portraits of famous celebrities. He does most of his work in a colorful expressionist style, which earned him the moniker Andy Warhol of TikTok. We can see him on the app "painting" to the beat of lively music.
Margherita Vox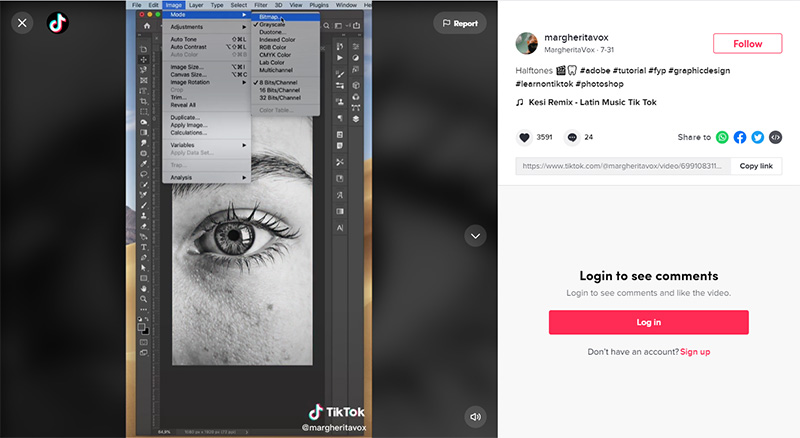 If you want to up your Illustrator and Photoshop skills, Margherita Vox is the designer to follow. She has many tutorials that let you look into her unique art style and learn from it. In the video example here, she shows us how to do halftones on Photoshop.
fundara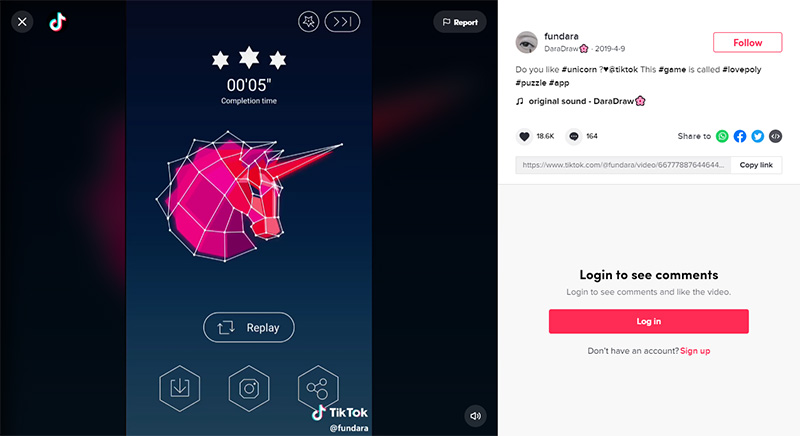 Amazing her 2 million followers with her superb illustrating and painting skills, fundara is truly worth following. She mostly does her artwork on canvas and paper but also dabbles in digital illustrations. See her hyperrealistic art in this video.
kado_art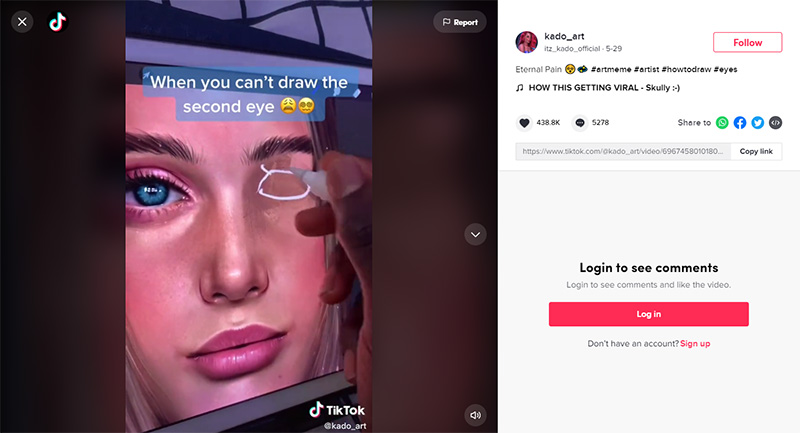 Whether a fan of digital illustrations or an illustrator yourself, you'll learn a lot from kado_art's TikTok videos. He has tutorials on basic anatomy, coloring, and how he does his realistic portraits. He makes his videos engaging and entertaining, so learning from him is enjoyable.
kasim.tattoo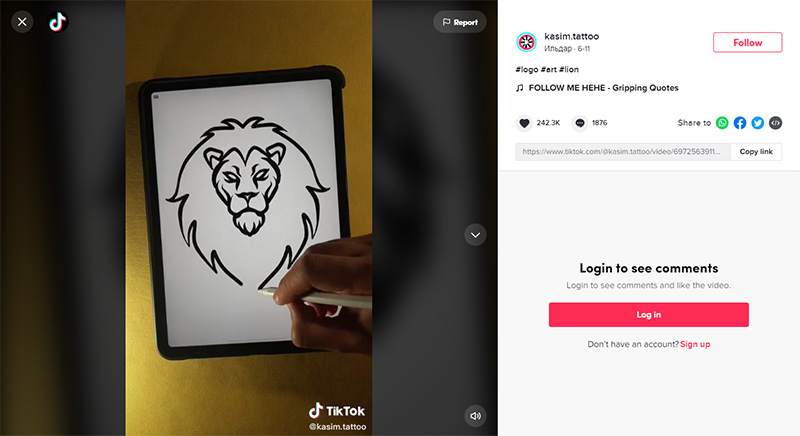 A digital illustrator and tattoo artist, kasim.tattoo is from Russia. His art is geared towards designs that are fit for tattooing but are equally great to watch for inspiration. He uses software that mirrors his lines to create perfect symmetry and pure viewing bliss.
carlzsays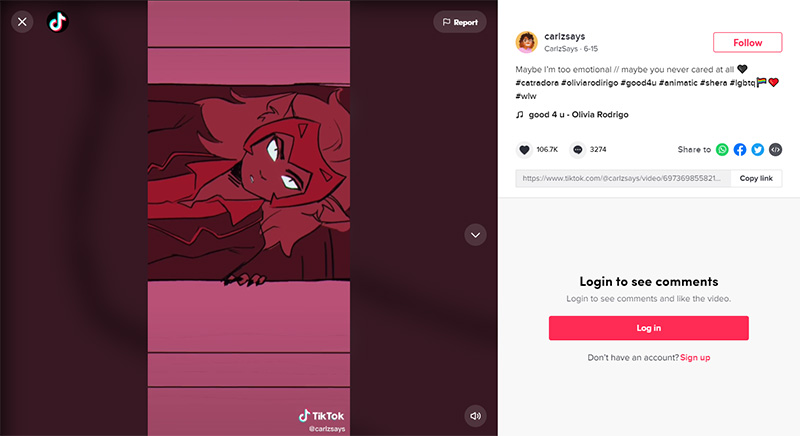 Animating her digital illustrations isn't unique, but carlsays artwork is one of a kind. Her illustrations are highly influenced by anime. In this video, she wrote a line from the song "I wish I can do that," watch her videos and you'll wish the same thing.
Kelly Emmrich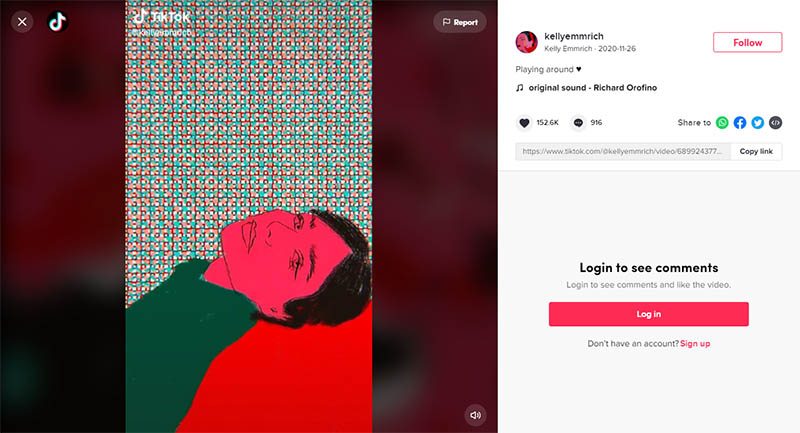 Digital animation artist Kelly Emmrich uses TikTok to showcase her contemporary animated art. Her colors are bright, her stories are engaging, and her illustrations are captivating. Follow her for her genuinely inspiring videos and art.
Alyssa Nguyen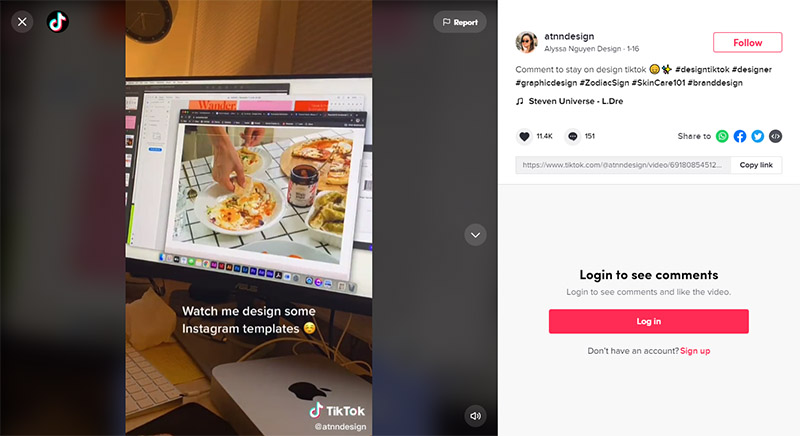 Branding and web design maven Alyssa Nguyen will teach you about her fonts, gifs, and branding techniques on TikTok. You'll also learn about handling clients, managing your business as a designer, and other design hacks.
nnursema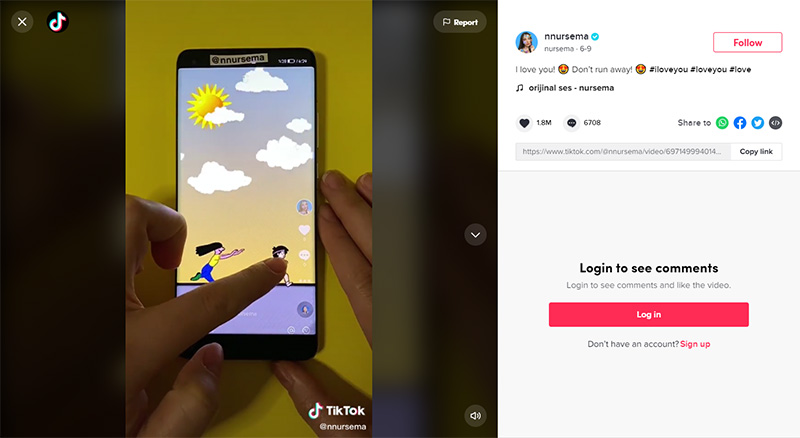 Be inspired by this nnursema's ingenuity when she creates her art using her mobile phone. While she uses icons and animations on her phone, most of her artwork is done using paper and paper cutouts. Her art evolves mostly around fashion, friendships, and love.
Mallory Dean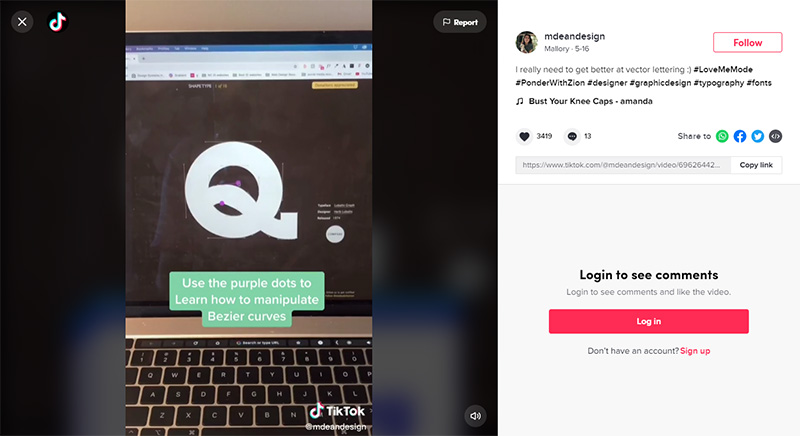 Following UX and brand designer Mallory Dean in TikTok will teach you quite a ton of designing hacks. You'll find tutorials on how to grow your career in the digital illustration stage and get access to design resources. She'll teach you web design basics as well as places to get free fonts.
designical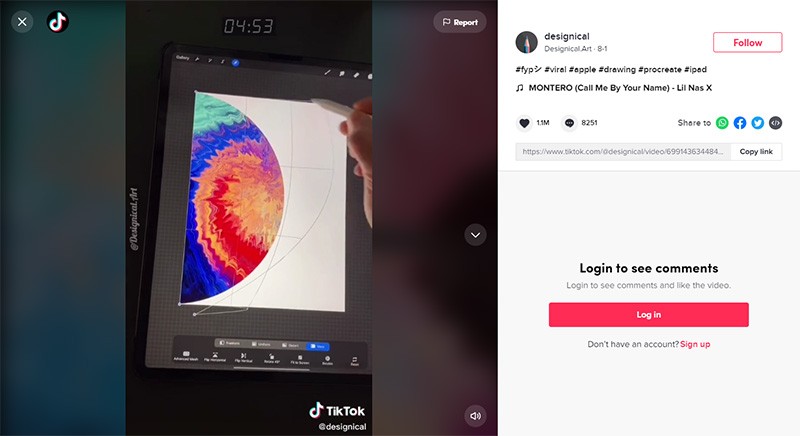 Digital artist designical releases videos that will help you improve your skills as an illustrator. He specializes in portraits and landscapes using colors that stand out. His mastery of the software in particular and digital arts, in general, is worth emulating.
Jenna Palermo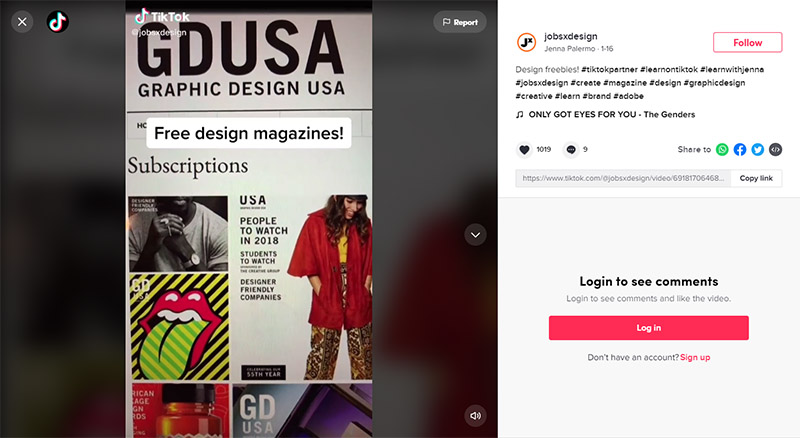 From package design to advertising design, Jenna Palermo imparts her knowledge on these topics and more. She has suggestions for books to read, font types to use, and many other graphic design tips and tricks.
Andrey Azizov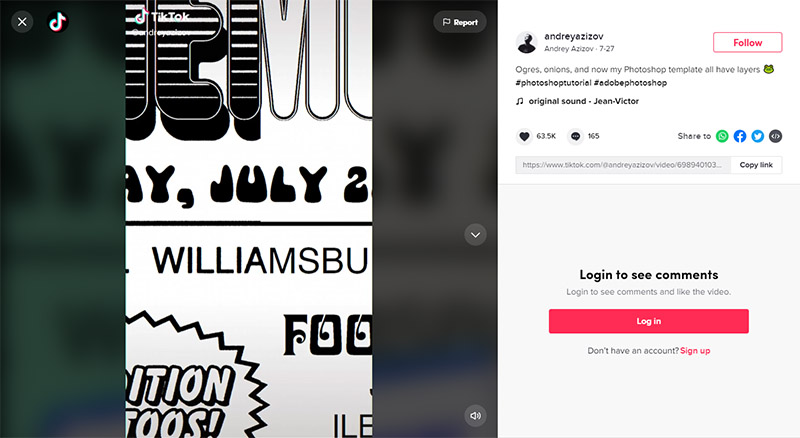 CEO of Font Tok and typography superstar Andrey Azizov shares videos about all things fonts and many other design content. He even teaches followers how to do certain effects and provides resources. He particularly loves vintage fonts, so if you have the same passion for them, this is the digital illustrator to follow.
chaotic_moth_energy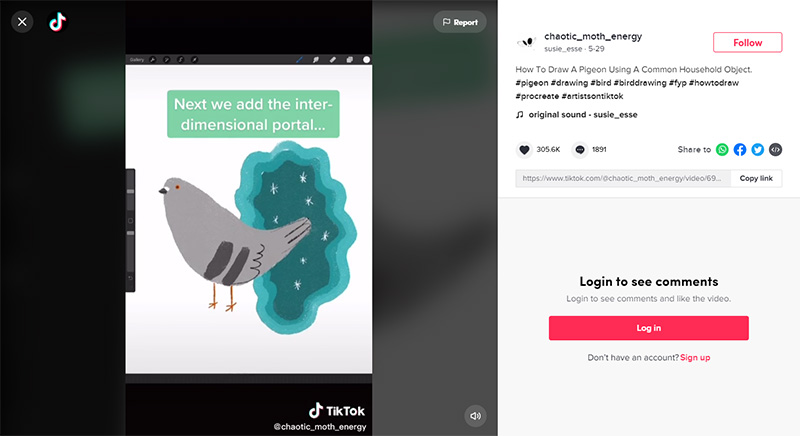 The best thing about creating content on TikTok is that the videos are quick and never dull. Describing herself as half cat, half-alien, half-human, chaotic_moth_energy shows us how to draw a pigeon in a seemingly funny video. But if you look at the finished artwork, it's simple but incredibly artistic.
Caitlin Lam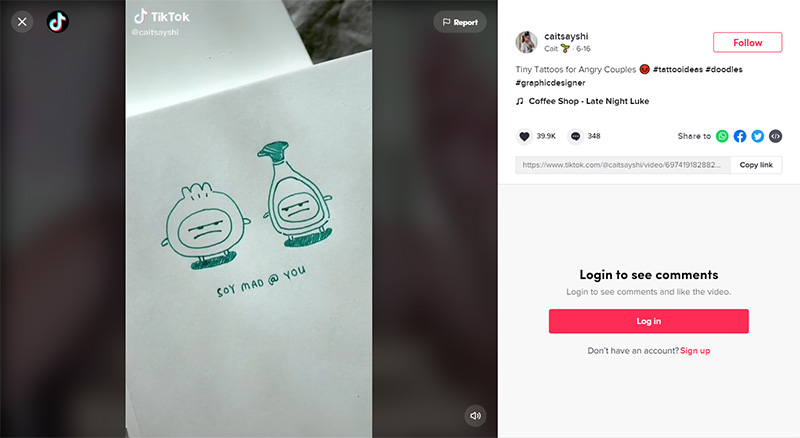 Lean mood boards, mock-ups, sketches, and designs for brand identity with freelance designer Caitlin Lam. Watch her give life to cute and cartoony characters by animating them. See her go through her freelancing journey and get ideas if you want to go the same route.
Ashley Fairbourne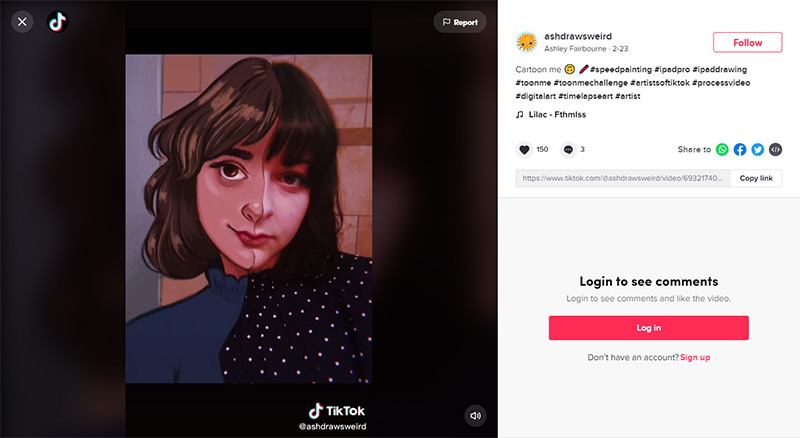 Another freelance illustrator, Ashley Fairbourne, creates her art both digitally and physically. She paints windows, doors, canvas, and a variety of other mediums for her clients. She can create a myriad of art styles, from realistic to cartoony.
Tooty McNooty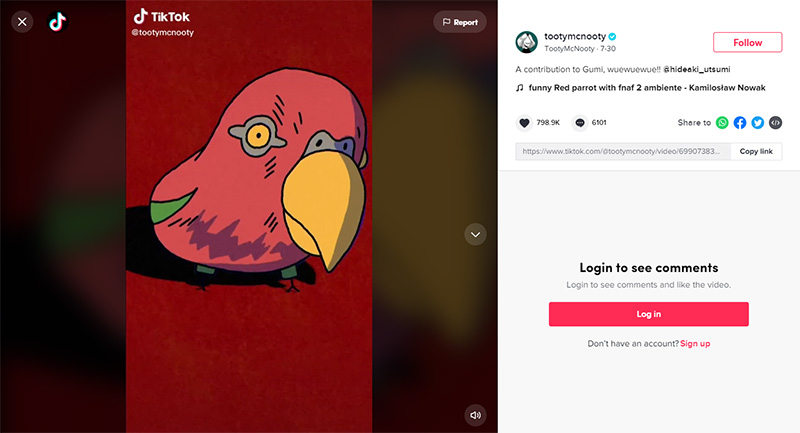 Using the platform for her digital success, Tooty McNooty studies illustration at a university in England. Despite being a student, she still commands an astounding presence on the platform for her animations and illustrations. She describes her art as akin to Marmite, either you like it or don't. But judging from her followers and video likes, she's everyone's favorite.
lisjart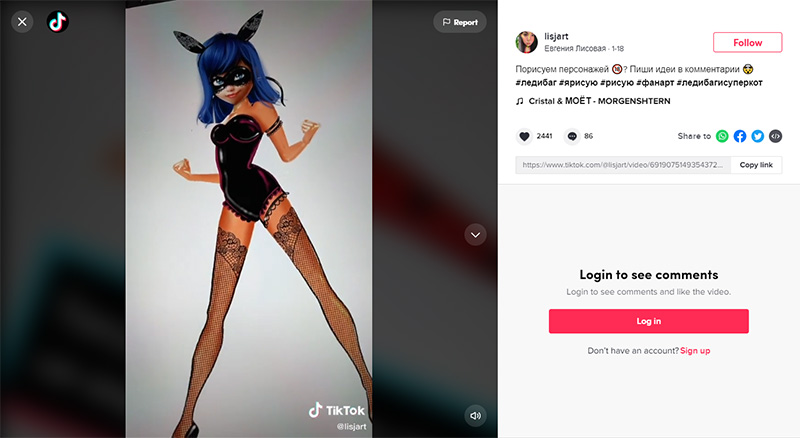 An illustrator from Ukraine, lisjart loves putting a spin on cartoon characters such as the Disney princesses, the Simpsons, and even Frida Kahlo. Plus, she also illustrated insects and nature in her early videos. Follow her to watch videos of her glamorizing Marge Simpson or her stipple drawings, among many others.
rio.draws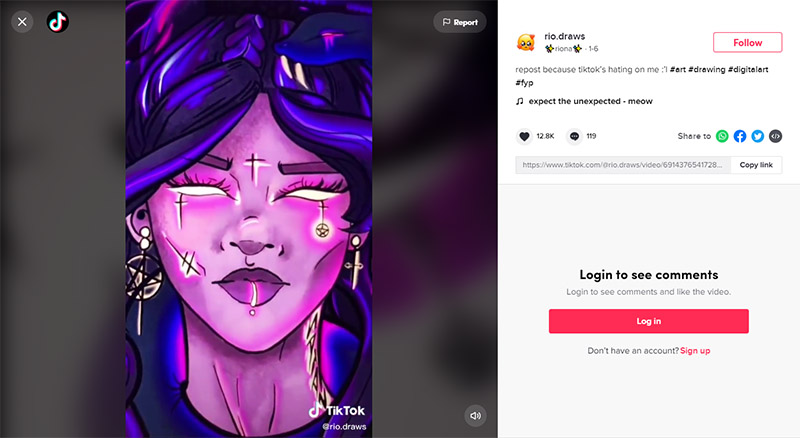 Most of rio.draws' videos show how she manipulates popular emojis, the reason why she calls herself "the CEO of emojis." She also edits cartoon characters into popular memes or as part of an influencer group. However, if you look at her other videos, you'll find fantastic artwork as well.
Miranda the Hybrid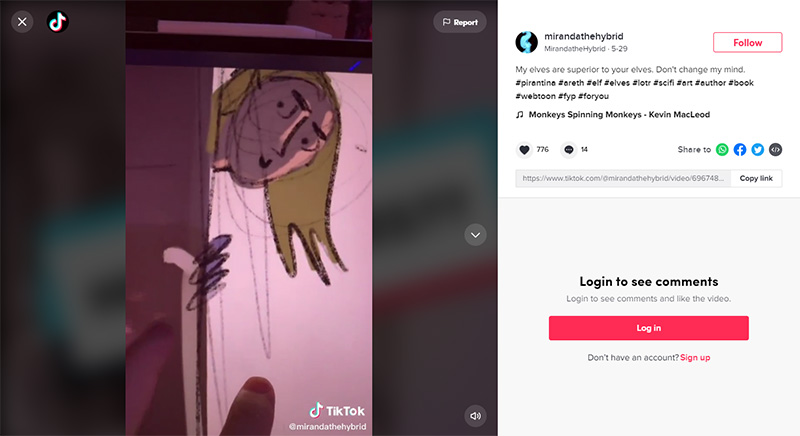 Pittsburgh author, teacher, and digital illustrator, Miranda the Hybrid creates videos that teach and inspire. She has tutorials, critiques of fellow artists' works, and tips and tricks in illustrating. Her videos are relatable as it has humor, charm, and a no-nonsense feel to them.
Mary Clare Teller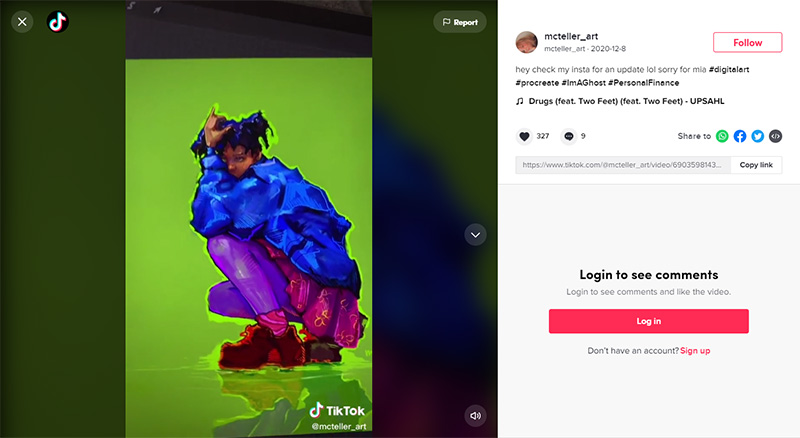 Creating colorful and captivating portraits is what Mary Clare Teller does best. She uses vibrant colors in her lustrous drawings to mix fantasy with hyperrealism. Her thick and bold lines blend well with her dramatic angles.
Dawid Duda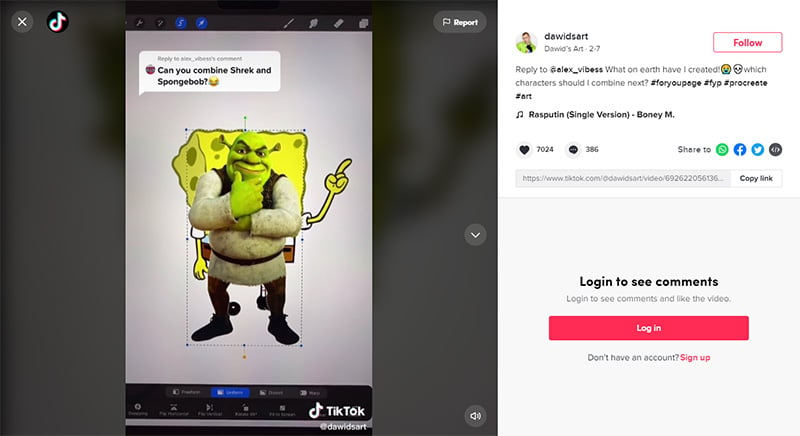 With over 1.6 million followers on TikTok, Dawid Duda is a digital illustrator worth following. This artist specializes in cartoon mashups that are funny and borderline weird. If you want to know what Peppa Pig would look like if mashed up with Scooby-Doo, follow this TikToker.
digital_magician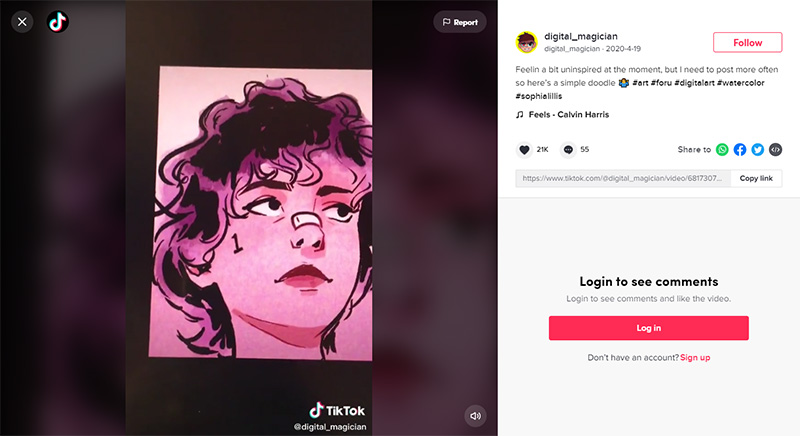 As the name aptly suggests, digital_magician does magic on his pen tab. Luckily for us, we can see his portraits and other beautiful artworks via TikTok. He shares not only his talent but his techniques in painting and illustrating.
Final Thoughts
TikTok is becoming a favorite with artists to showcase their digital illustrations, paintings, and so much more. It has different tools that they can use, such as music to pair with their works to make it more interesting. Growing their audience has never been this engaging and stimulating.
If you need digital illustrations, get inspiration from these artists and look to Penji to create them. Our team of professional illustrators is a tap of a button away. Watch our demo video here or sign up to get started.