Cricut creation is another field in design that focuses on crafting. You won't need any design experience to create beautiful crafts as it's easy and simple to do. With a software called Design Space, you're assured that your design is optimized on different materials before printing. That said, many have started their businesses selling Cricut design ideas for other DIY-ers to enjoy.
And if you're planning on doing the same, here are different Cricut projects to try and design ideas to check out!
Different Cricut Projects to Explore in 2022
1. Gift Tags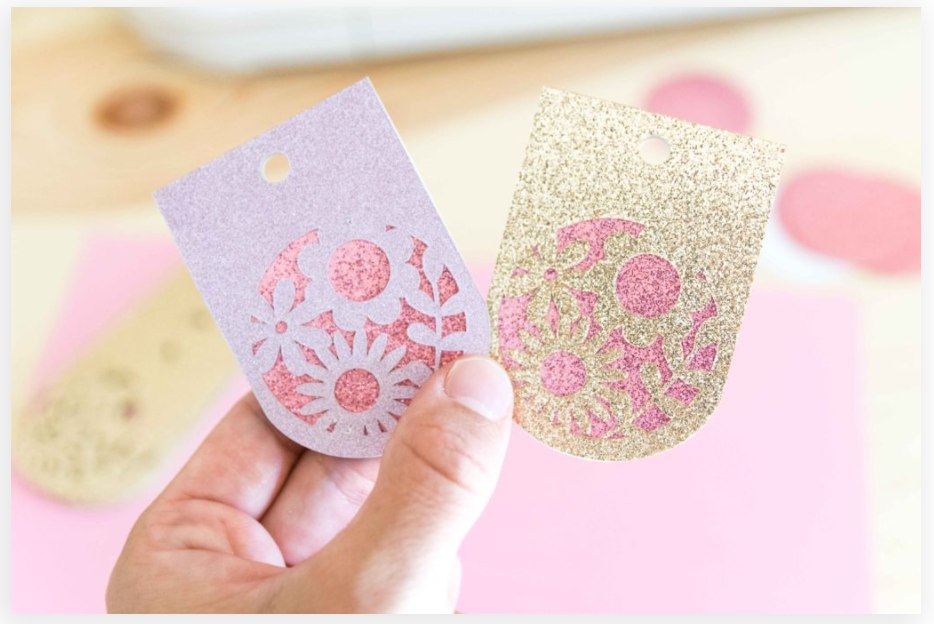 Cricut Mugs and shirts are popular ideas. However, one other way to integrate Cricut into your gifts is through gift tags. You can personalize a gift tag for your loved one or customer, similar to this one by Catalina from Daydream into Reality. They will surely appreciate custom gift tags, which they can use for many gifting purposes.
2. Cake Toppers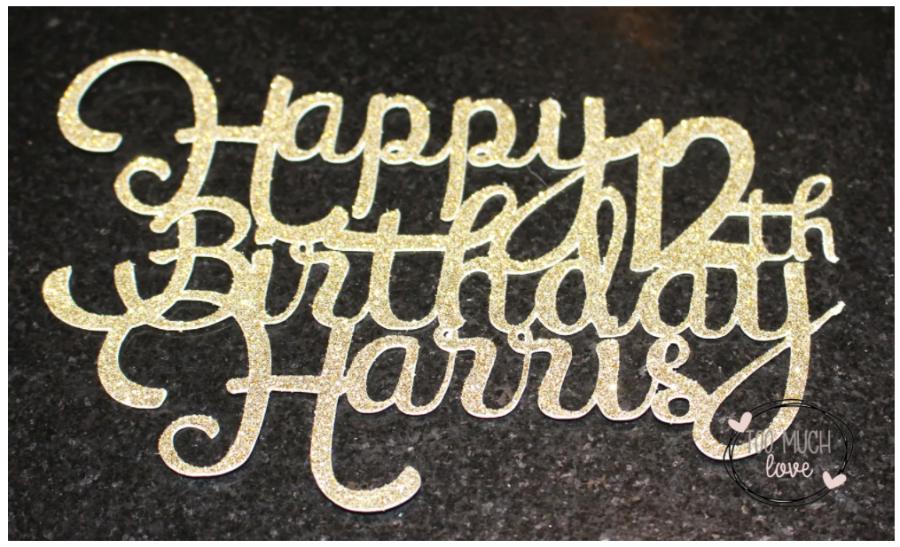 There's no reason for you to buy that cute cake topper from the bakery if you have a Cricut machine at home. You can make your own cake topper and tailor that message to the recipient (or yourself), like this one by Too Much Love. Plus, it can be multipurpose, you can use them as a wall decoration or stick to one of the gifts once the recipient blows the candles on the cake.
3. Doormat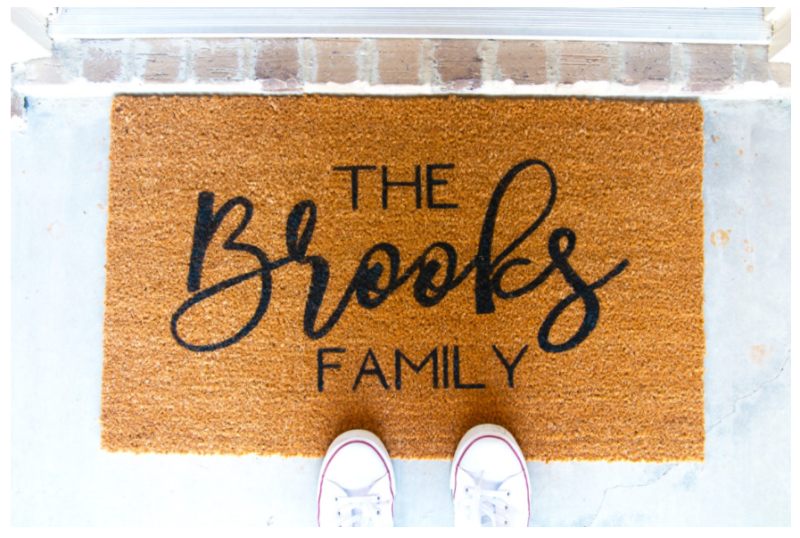 Welcome guests to your home with a Cricut doormat. Take inspiration from Glitter and Graze here on how they designed a Cricut doormat. Of course, you might have to iron it on or use a different material to stick or sew it there, nevertheless, it's still easy and enjoyable to do. Use readable Cricut fonts that are ideal to use on mats or similar surfaces.
4. Socks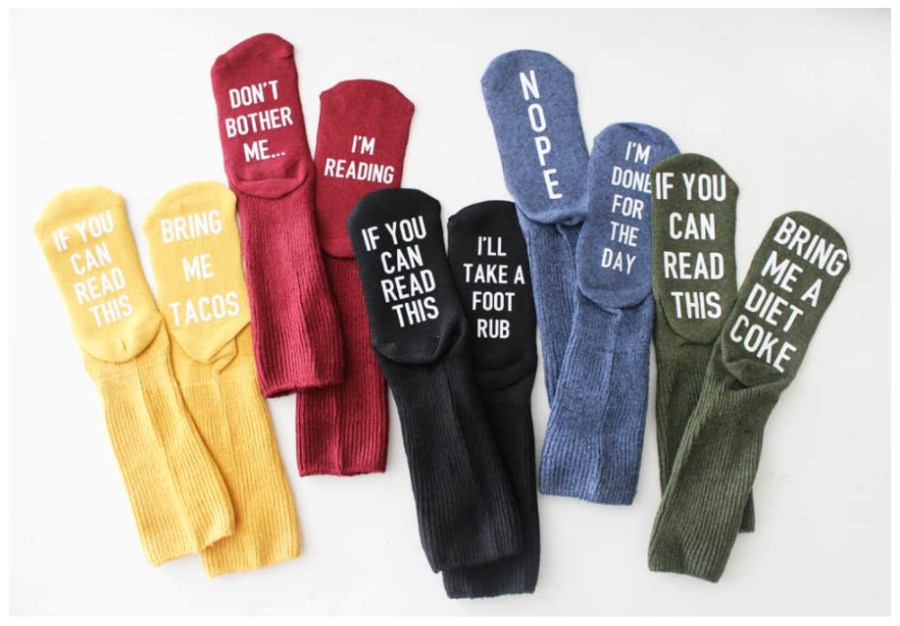 Image credit: Pretty Providence
Aside from ironing Cricut design ideas to your shirts or hats, you can add it to socks, too. All you need is a plain colored sock, and voila! A new look for an otherwise boring pair of socks. No need to buy them from stores anymore. You can also check out how Pretty Providence designed their socks here.
5. Banners and Garlands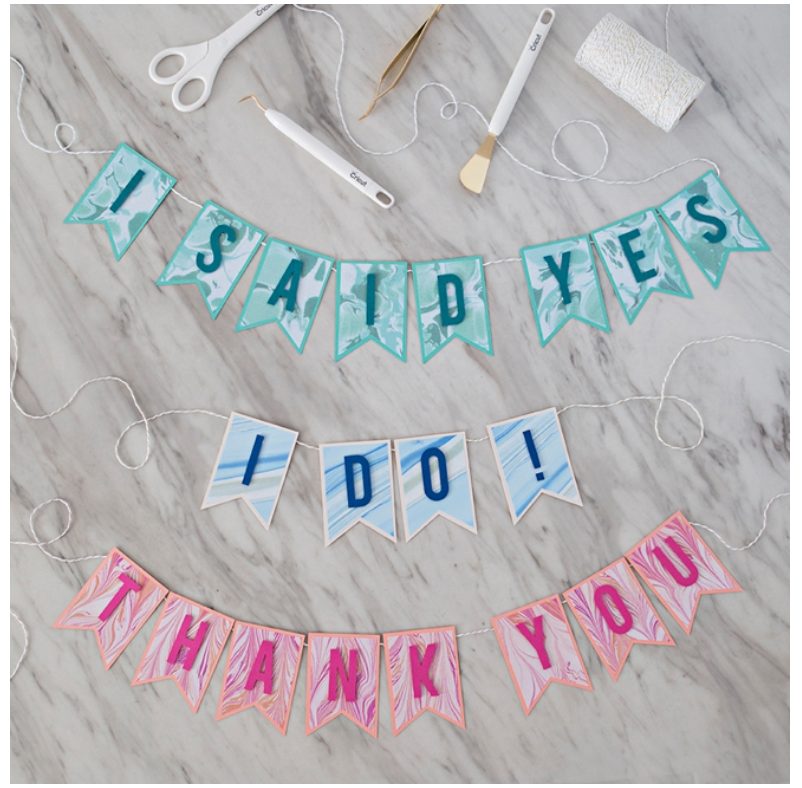 Throwing a party soon? Banners and garlands are examples of Cricut projects you can try. It's a money-saver idea that you can modify based on what party you're throwing. For example, you can print different colors or patterns of banners or garlands and instantly see your venue come alive. You can use their design by clicking the link on their blog post or create your own design based on how they did it.
6. Calendar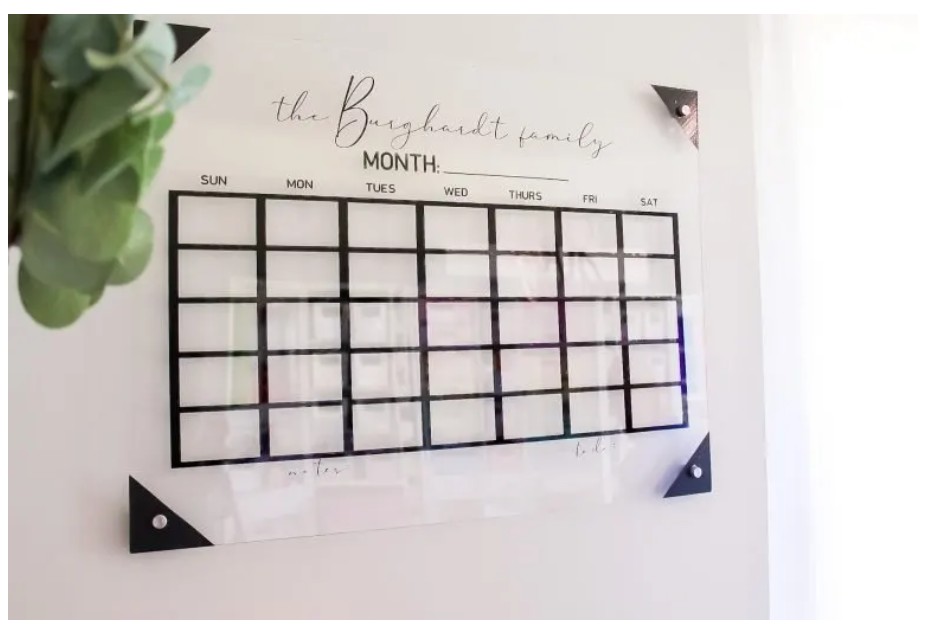 Another Cricut project to do is a calendar print-out. You can use it as a monthly calendar that you can hang on the wall. Another good option is a desk calendar or a pocket calendar you can print out for yourself and your friends. Learn how to do a Calendar design from Slay At Home Mother here.
7. Eye Mask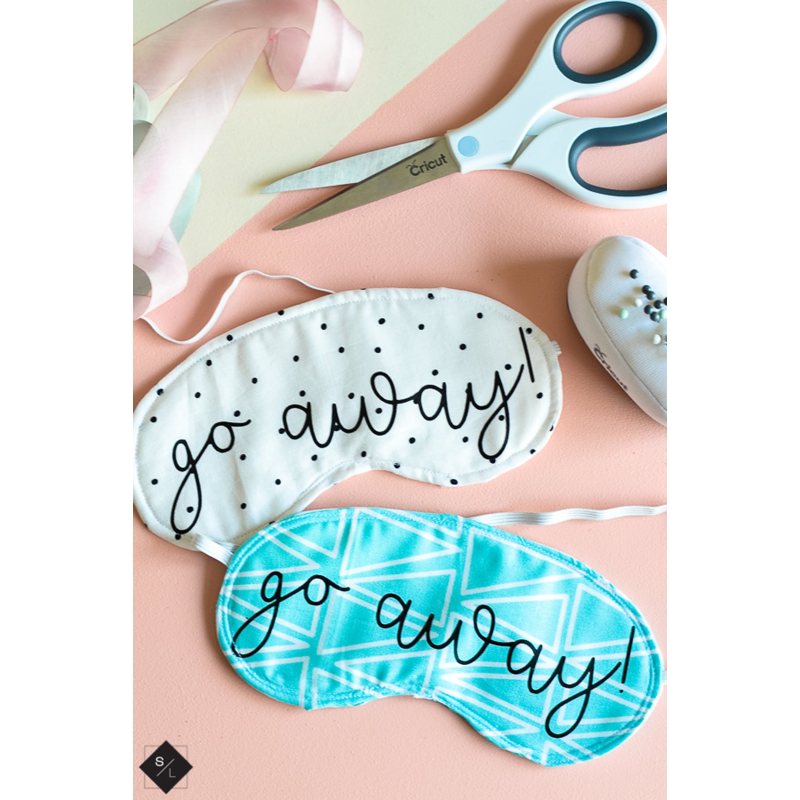 Give your eye mask a label or design with Cricut, like this one by See Lindsay. Or, if you're considering eye masks to hand out as gifts, you can personalize them with the recipient's name. You can also use designs like animals, stars, hearts, or other things related to their interests.
8. Piggy Bank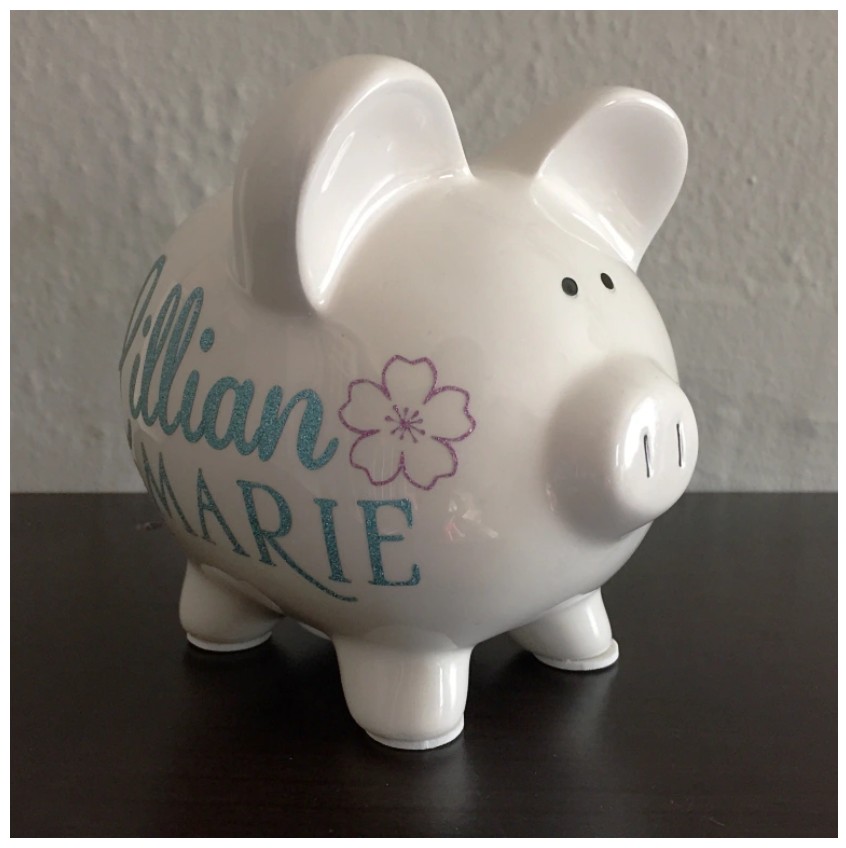 One household item you might want to put a Cricut design on is a piggy bank. It's a unique Cricut project to consider. Whether you want to add cute designs or a name to it, a sticker out of a Cricut machine will give it a customized look. Get inspiration from Little Snail here.
Examples of Unique Cricut Design Ideas
All images below are from Etsy sellers.
1. Whatcha Making Penguins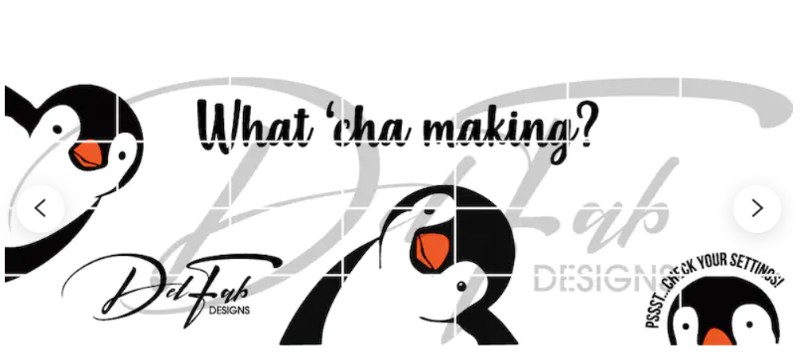 For those who want to add some designs to their Cricut machine, here's one by DelFabDesigns. It's a cute decoration to add to your collection and might inspire you to cut more designs for whatever purpose.
2. Bowling SVG Bundle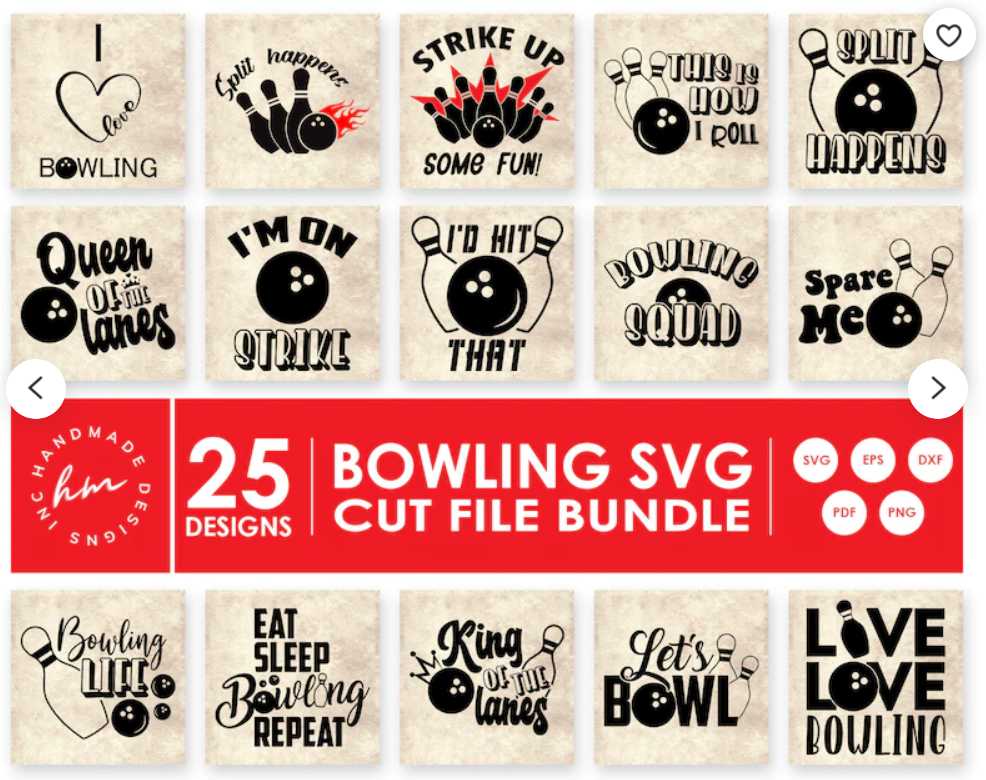 Get more strikes with this bowling Cricut bundle. If you're in a bowling league or if you're a casual bowling player, this bundle will help show your love for the game. It's also a great way to strike up a convo with people and invite them to play bowling with you.
3. Mardi Gras SVG Bundle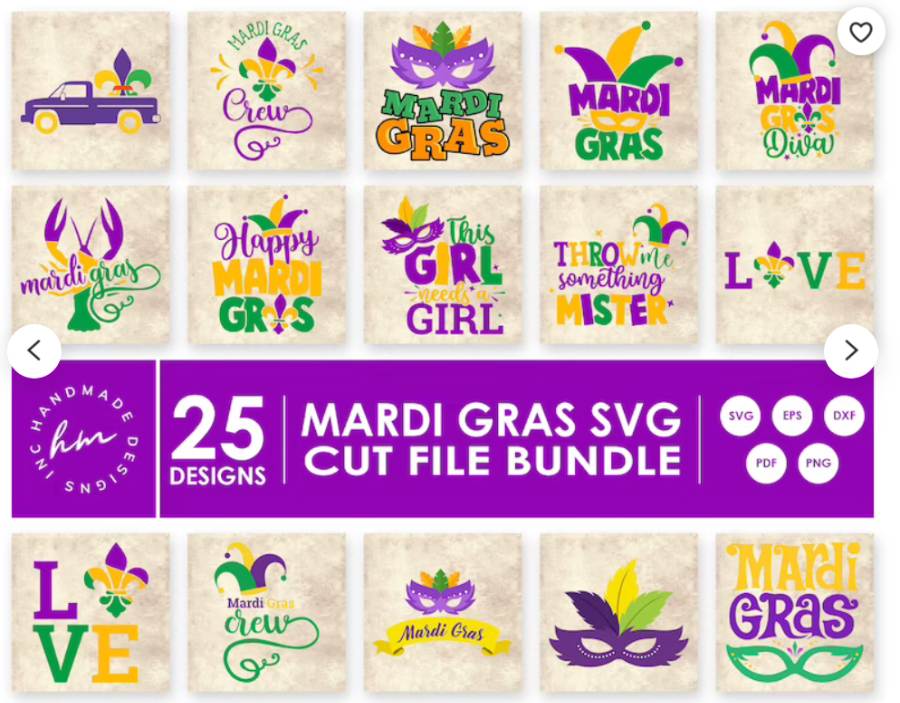 Attending Mardi Gras soon? Celebrate Fat Tuesday by getting this Mardi Gras SVG Bundle. Have fun with the other Mardi Gras goers by adding these designs to your shirts or cars. Or maybe you can print out the mask to get you in a festive mood on that day.
4. Alien SVG Bundle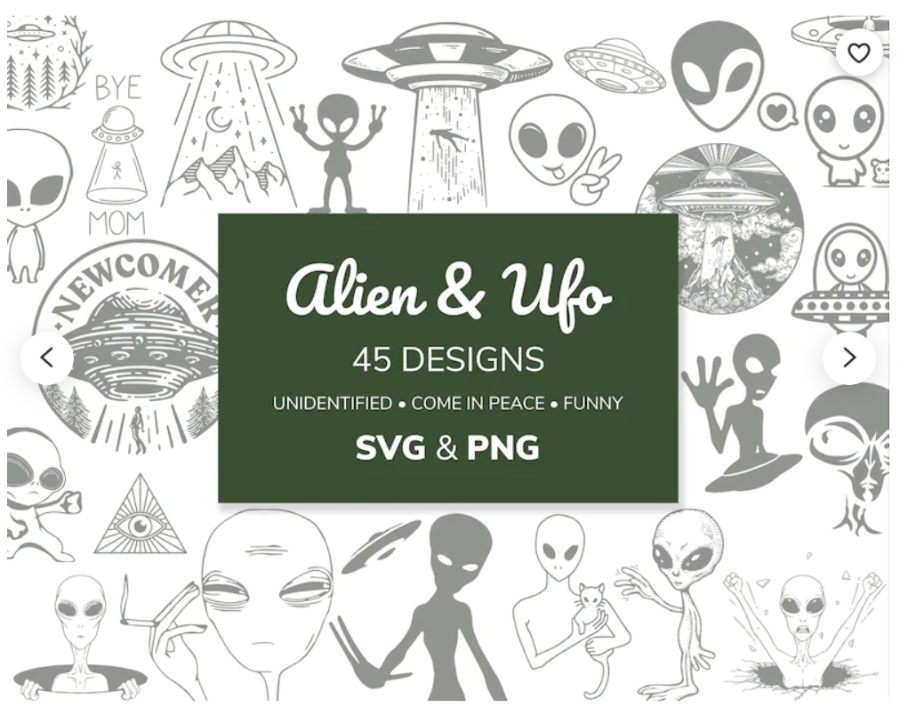 Those interested in space or extraterrestrials will love this Alien SVG Bundle. It has different variations of alien and spaceship designs, which you can print on any wall of your house. You can even print it on a glow-in-the-dark sticker to light up your room or whatever item you're planning to stick it on.
5. New York City Cricut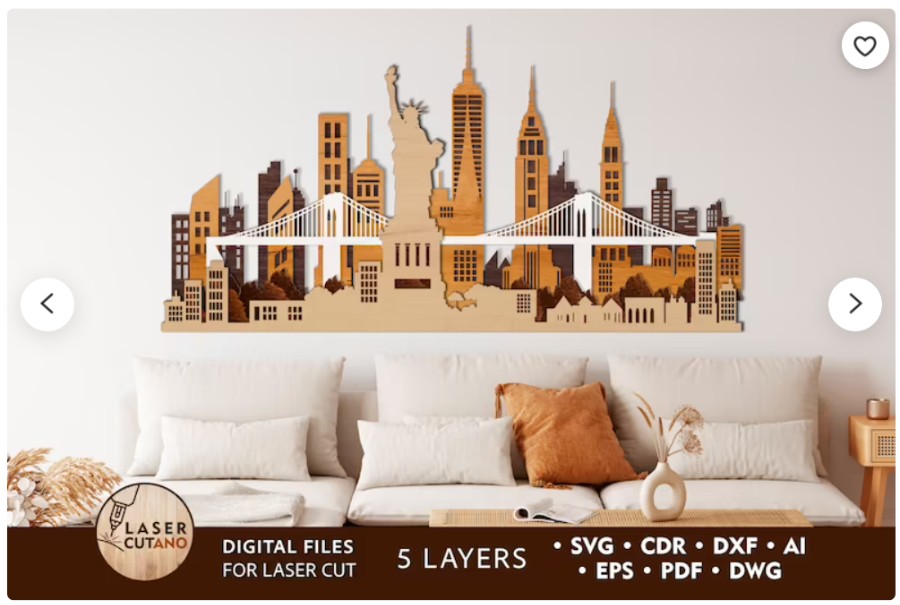 Stick the Big Apple in your living room with this skyline Cricut. It features two known landmarks, the Statue of Liberty and Brooklyn Bridge. It's a cool and unique Cricut design that will inspire you to visit NYC or relive memories of your trip.
6. Fairy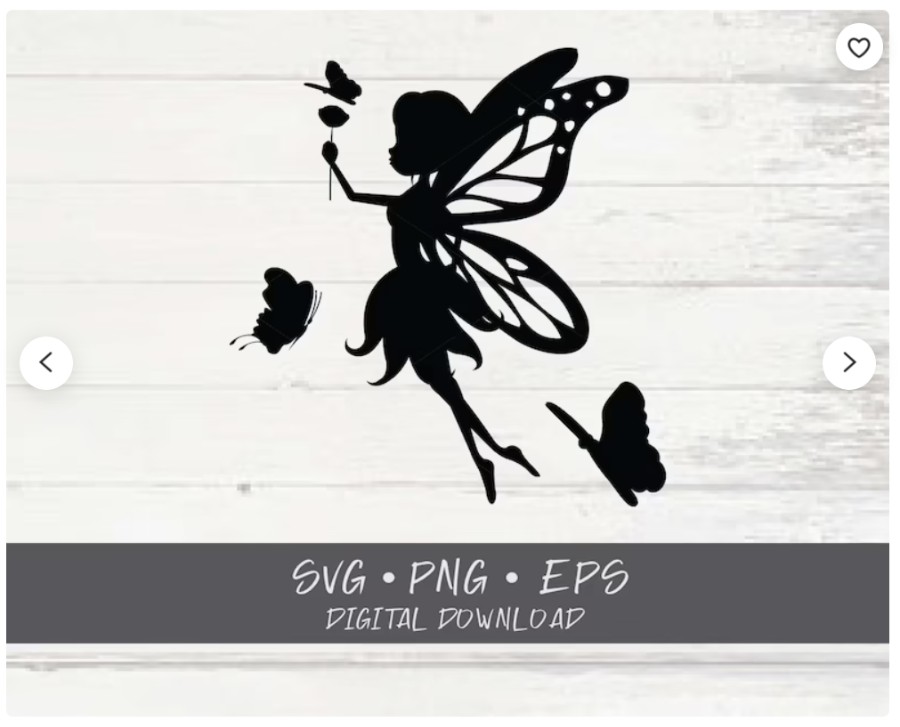 Give your items a magical touch with this Fairy SVG design. It's a silhouette you can add to shirts or tote bags. Or snazz it up with glitter, similar to one user who pasted the fairy onto a card.
7. Mystical Designs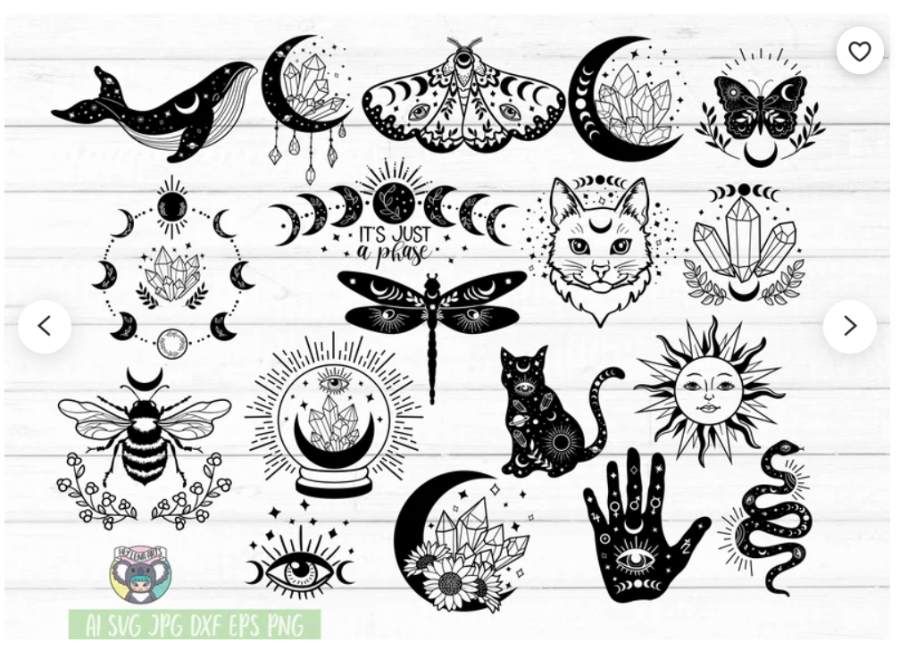 Here's one mystical Cricut design you want to check out as inspiration. It uses designs such as cats, stars, moon phases, and crystals, related to mysticism. These are ideal for Halloween designs or if you have a connection to the mystic arts.
8. Rainbow SVG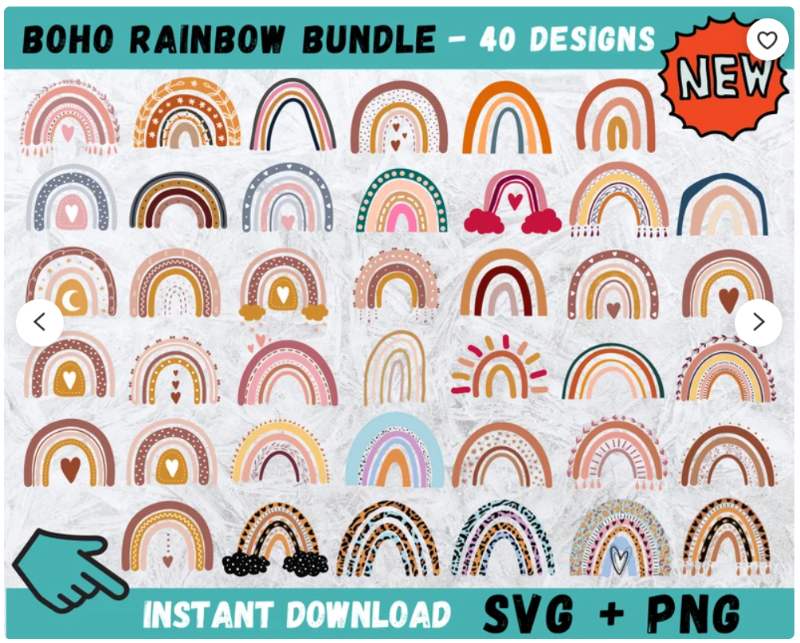 If you want to brighten up your room or design your simple tote bag or add cute stickers to your journals, here's a Rainbow Cricut design to check out. It has a boho design with 40 variations to choose from.
9. Mountain SVG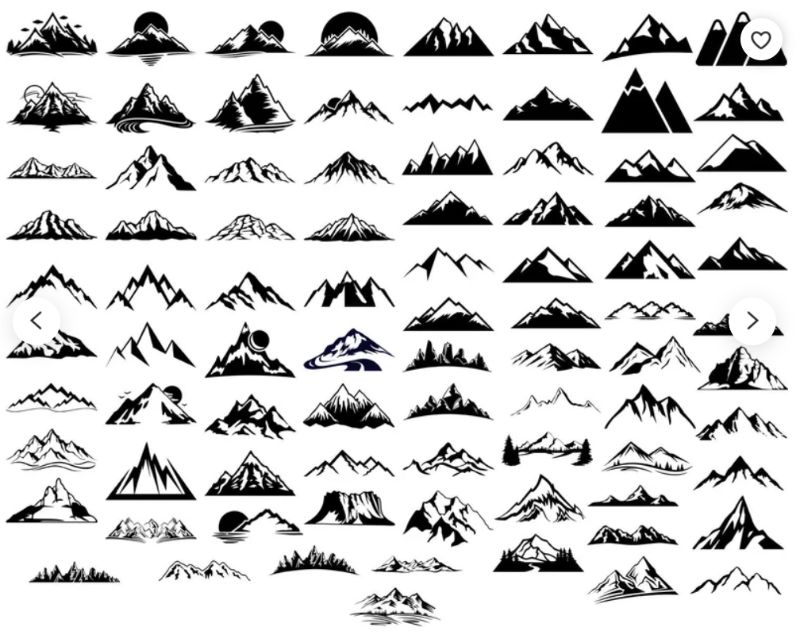 If you love looking at the mountains and hiking or going outdoors, this Mountain bundle is ideal for you. It features 85 mountain ranges, which you can iron on or stick anywhere. You could also have it framed with other Cricut design ideas you might have.
10. Planets SVG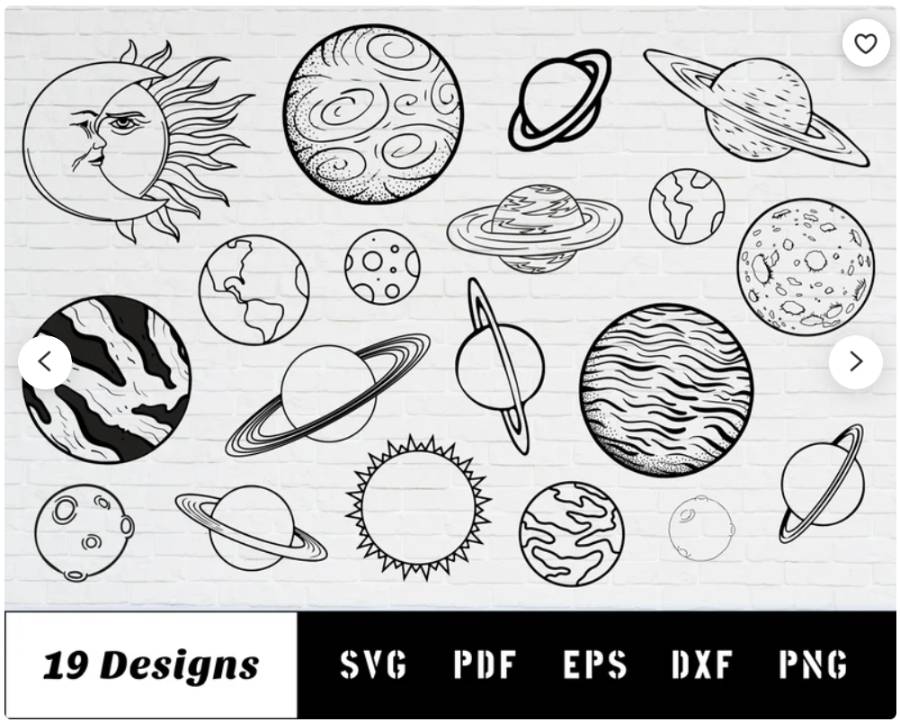 Here's another space-themed Cricut design idea to try. You have all the planets in the solar system, including the sun and moon! This is great for those who love space or for those who love astronomy!
11. 70 Faux Earrings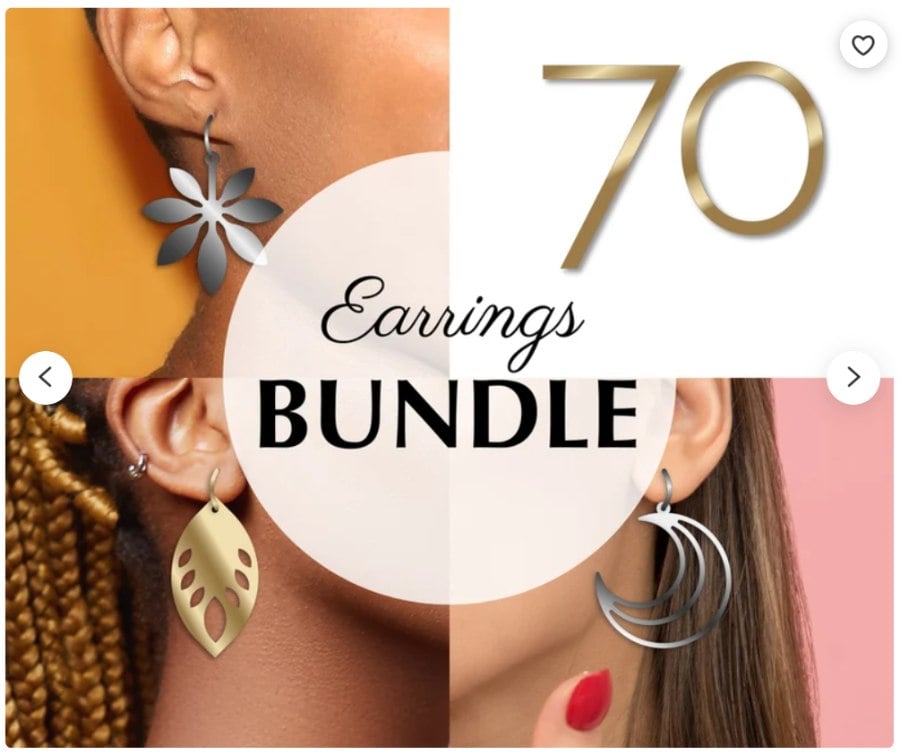 Why buy actual earrings when you can print them as Cricut with these 70 Faux earrings designs? You can choose from different designs and print them on material that would make these earrings appear real. It's one of the wearable and unique Cricut design ideas you can consider.
12. Leopard Animal Print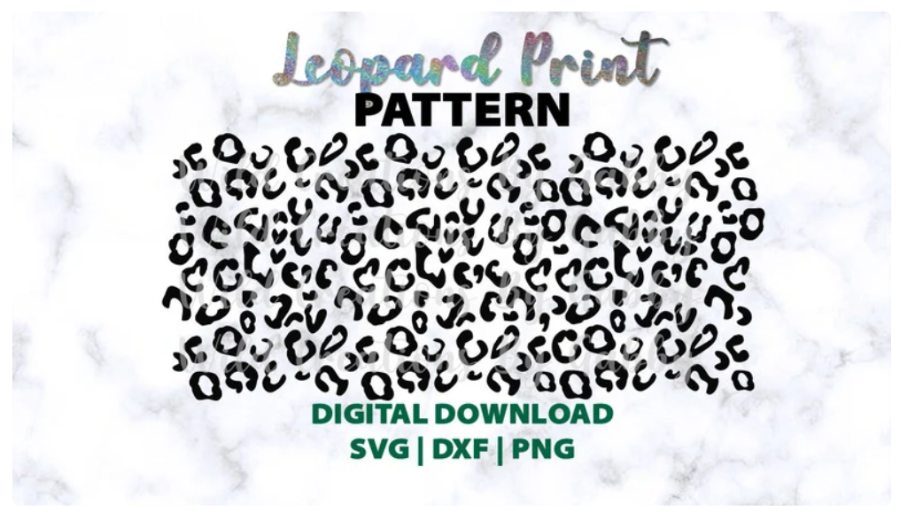 If you're into leopard prints, let this design inspire you to create your own. It's a great pattern to add anywhere. With the option to customize the coloring on the leopard print, you can make it your own! You can see these designs on tumblers and apparel, among many others.
13. Avengers Infinity Gauntlet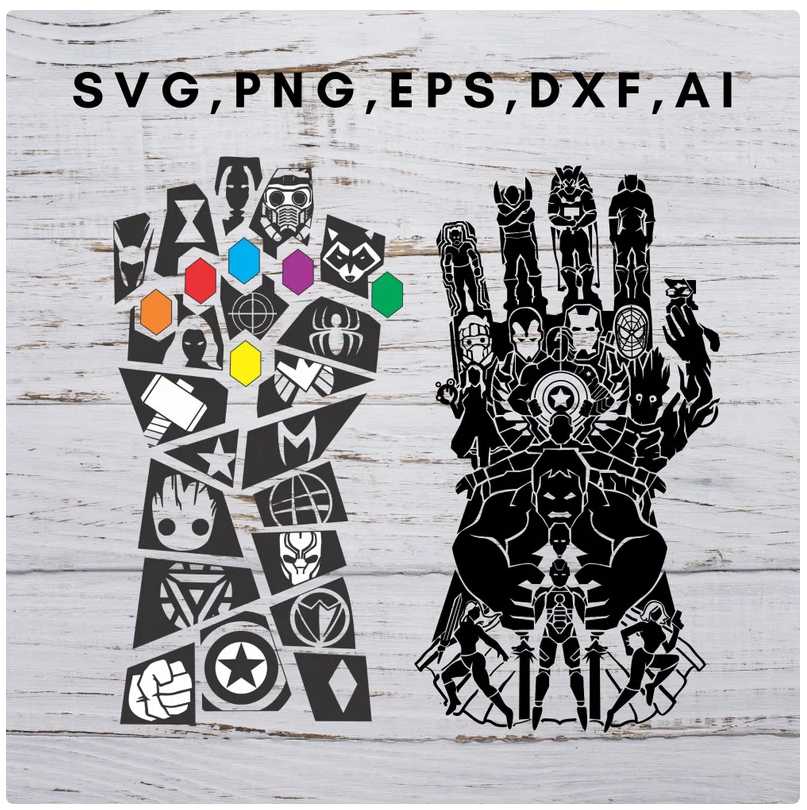 No need to buy official merch to wield one of the most powerful weapons of all time and snap your fingers when you print this Infinity Gauntlet. You can use this Cricut design as a poster or on your tote bag, shirt, or hoodie. Plus, you can even give this as a gift to any Marvel fan.
14. Scandinavian Christmas Art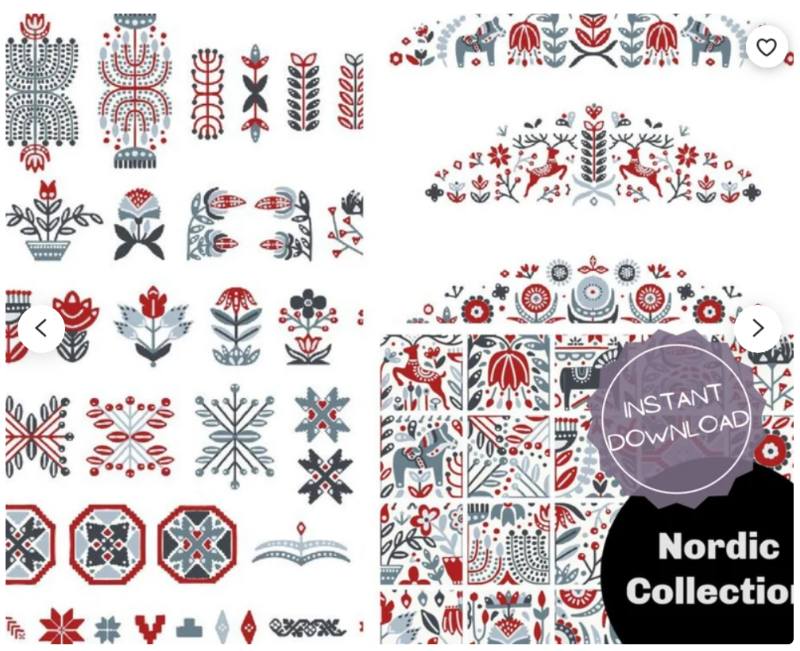 If you have Scandinavian roots or are planning on selling Christmas-related designs that have that Scandinavian flair, here's one to consider. It features elements known to the culture. Plus, it's perfect to use during the holidays, Scandinavian or not.
15. Cryptids Art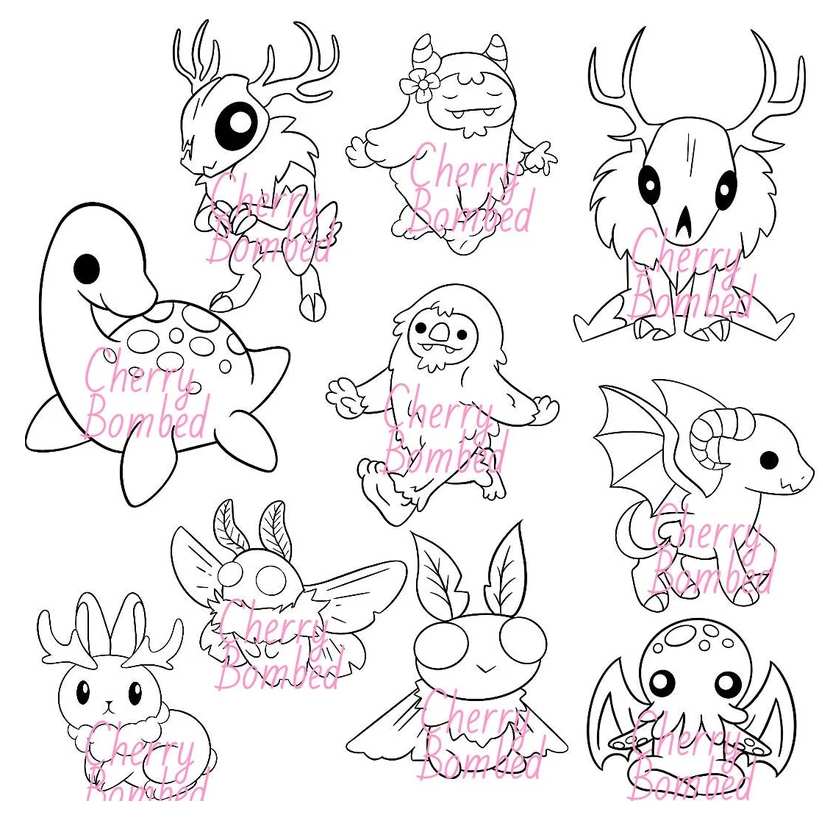 Are you a fan of creatures that may not even exist? Here's a Cryptids art bundle to inspire your potential Cricut collection. It features illustrations of creatures such as the Loch Ness Monster and BigFoot. Instead of them appearing scary, they appear cute in a chibi manner, which is the ideal gift to give kids and kids at heart.
How Penji Can Help With Your Unique Cricut Designs
There are over thousands of Cricut design ideas available on marketplaces like Etsy, The Hungry JPEG, and Folksy. And you'll see almost similar designs sold on those marketplaces, which can get boring when you're browsing. Plus, you don't want to rely on Cricut Access for all your design work since anyone with a Cricut is probably using it, too.
So, if you have exciting Cricut ideas you want to share but don't have the design experience, you've come to the right place. Don't let your fantastic design ideas go to waste. Let Penji handle the design work for you and sell those genius design ideas on marketplaces. To start, select a Penji plan that's right for your budget. Once subscribed, request your first Cricut design project and list them once you're 100% satisfied with the project.