DIY enthusiasts consider Cricut as one of their handy partners in their crafting journey. It's a useful device to print designs and customize their items. One popular item to customize is the mug. And one popular gadget that does this is a mug press. Without this device, the design will go to waste. If you're thinking of customizing your mug (and possibly selling designs for others), read more below on how to use a mug press. Also, we'll include fantastic Cricut mug ideas for you to try!
What is a Cricut Mug Press?
The Cricut Mug Press is a printing device made to add designs to mugs. Here, you use an Infusible Ink Transfer sheet and butcher paper to help the design stick onto the mug. Note that only mugs that are 12oz and 15oz can fit on this mug press.
How to Use the Mug Press on Cricut?
All images in this section are from Cricut's YouTube Channel and Official Website
Adding a design to the mug isn't that complicated. It does take a lot of work to ensure it will look great on the mug and takes time for it to stick. Still, that shouldn't discourage you from using your Cricut mug press. Here are the six steps to using your mug press.
1. Prepare Your Materials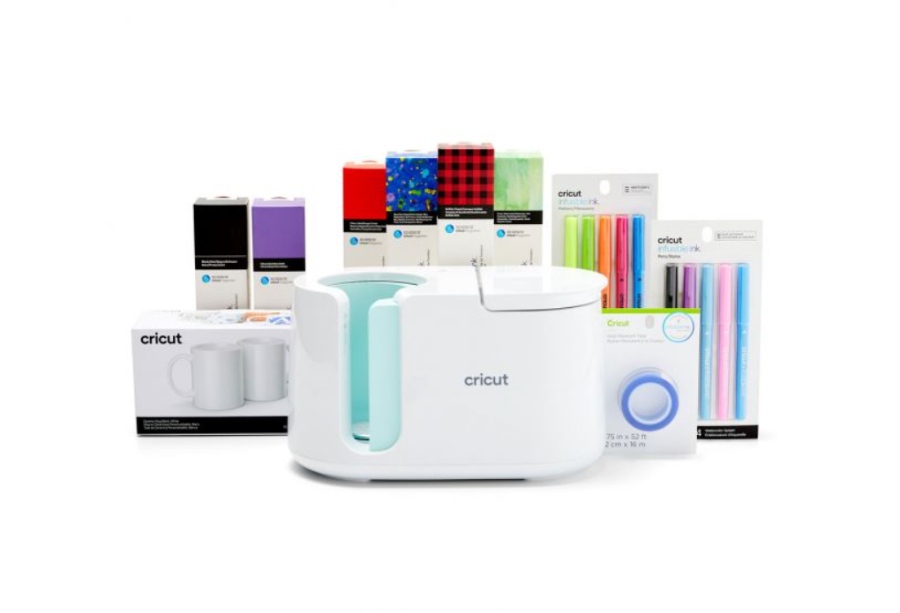 Before using your brand new Cricut Mug Press, you need to ready these materials:
Cricut Mug Press
Mug (preferably a plain one)
Design
Infusible Ink (Marker or Sheet)
Paper (Infusible Ink Transfer Sheet or Butcher Sheet)
Lint Roller
With these in mind, we start with your design.
2. Create or Load Your Design to Print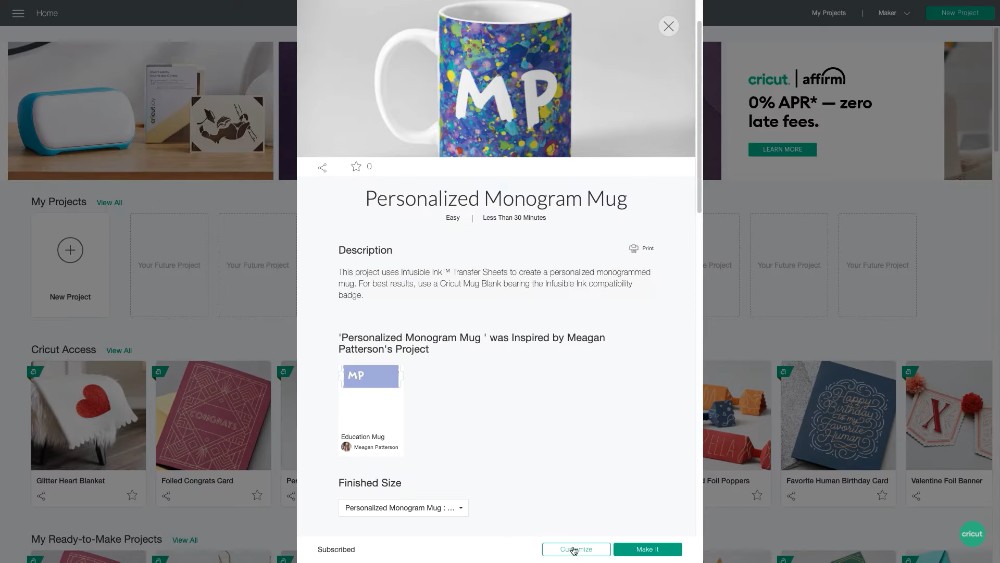 Have you visualized a design for your mug? Get ready to bring it to life with Cricut Design Space (with a Cricut Access subscription). You need to use the mug template. Once you've selected it, you can finally design your mug. When you're done, you can finally print out the sheet. Before printing, make sure that you mirror the image, so it will appear the right way after heating it.
If you're using an Infusible Ink Transfer Sheet, stick the sheet onto the machine mat. Once printed, remove the sides of the transfer sheet and some other cutouts that you might need to take out.
3. Clean Your Mug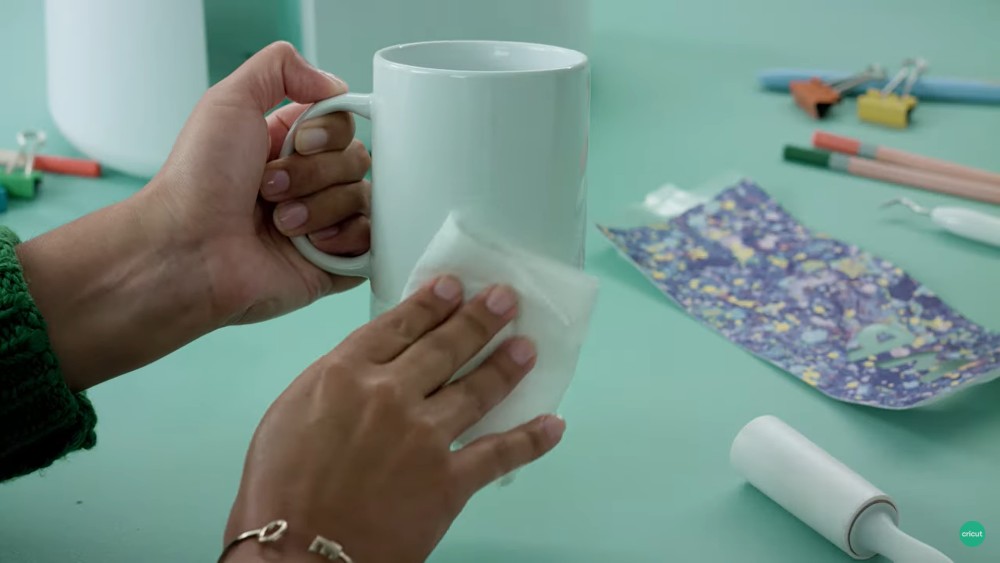 Before you stick a transfer sheet on the mug, it must be clear of dust. Otherwise, the design will not stick. A lint roller will help with that.
4. Stick the Sheet to the Mug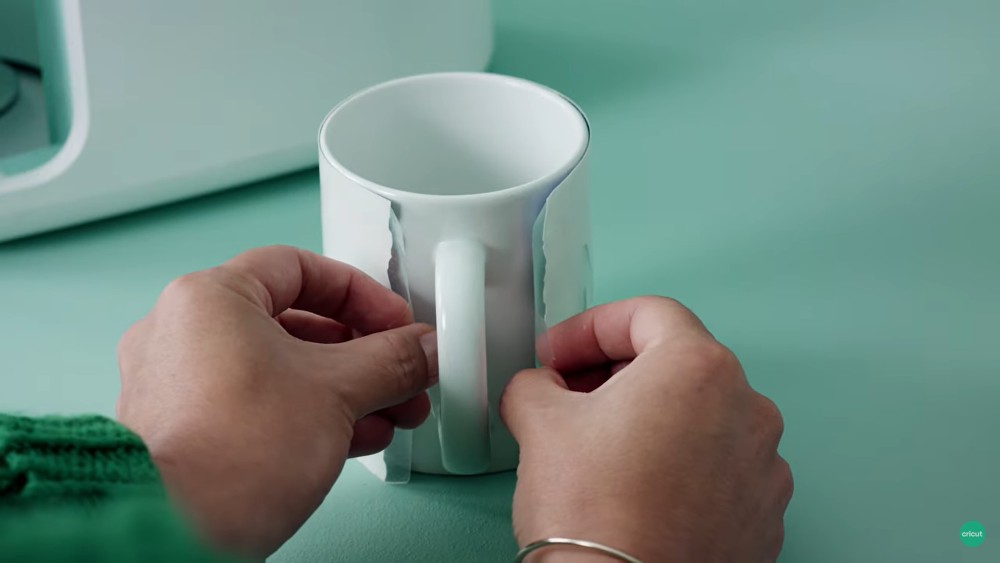 Wrap the transfer sheet to the mug. Make sure that it's aligned and the ends are near the handle. Plus, ensure that the sheets are properly wrapped on the top and bottom before sticking them on one side and onto the other. In addition, you don't want any bubbles when you're attaching the sheet to the mug. Smooth it out or re-stick it until you can no longer see bubbles.
To secure your sheet on the mug, add heat-resistant tape as well. It will help the transfer sheet stay intact during the heating process.
5. Insert the Mug in the Cricut Mug Press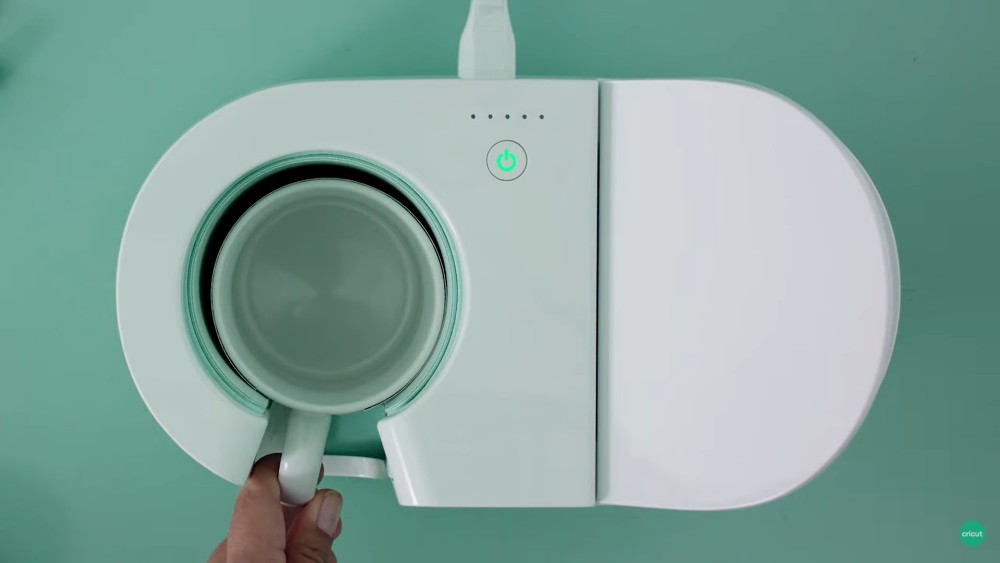 For the design to stick on the mug, you need to insert the mug on the mug press. Make sure the handle is facing you. Then once placed inside the device, press the lever, which will start the heating process. This will take some time so that you can occupy yourself with other activities.
6. Take it Out and Let it Cool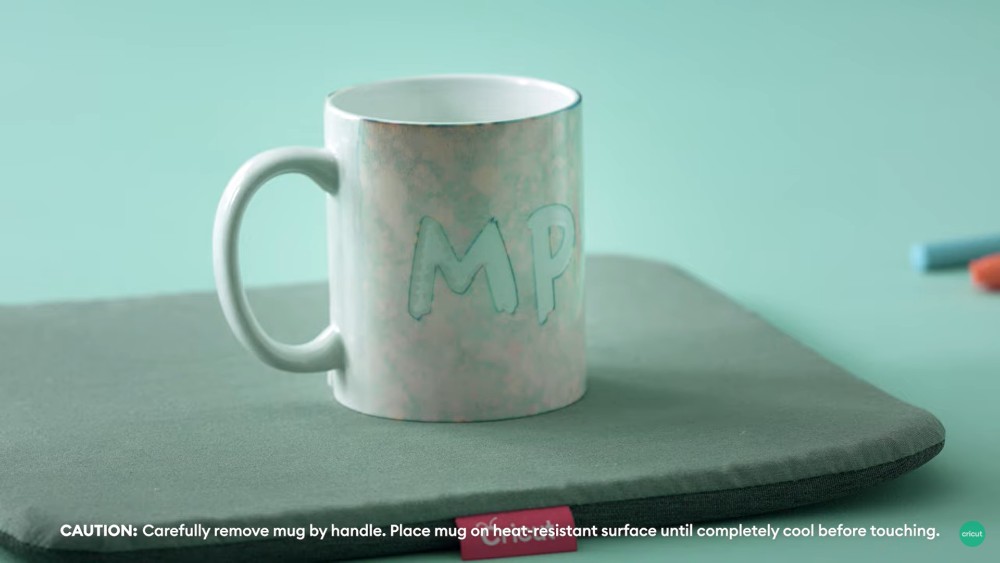 Remember that the mug is hot. Be careful when taking it out and place the mug on a heat-resistant surface. Let it cool for a while, take out the infusible ink strip, and it's good to use!
Examples of Cricut Mug Ideas
1. Harry Potter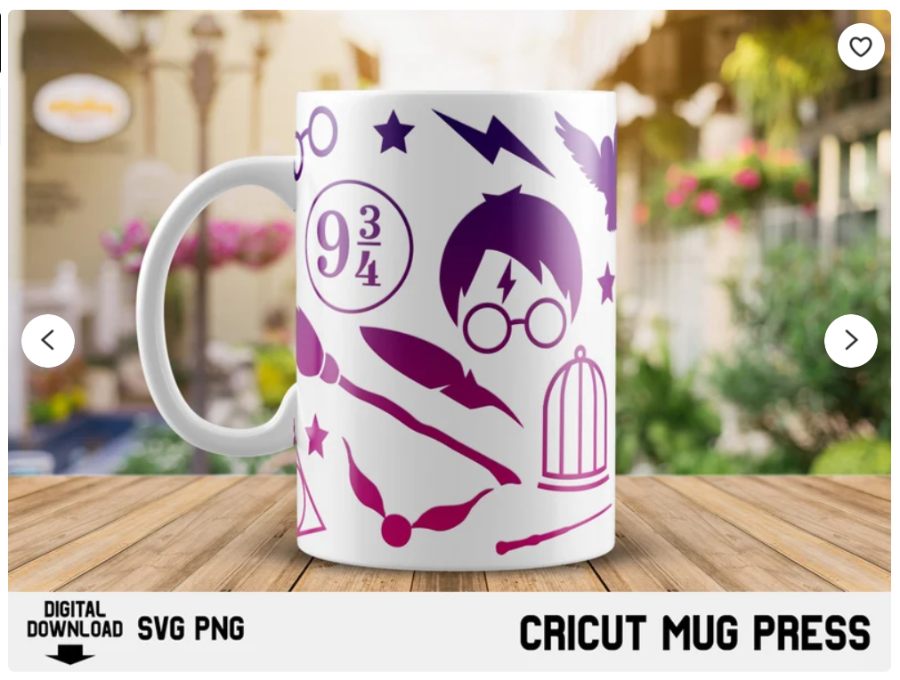 Potterheads rejoice! There's a Harry Potter-inspired mug design idea for you to print out. It features designs such as Harry and his lightning bolt scar, a wand, the sorting hat, and the deathly hallows. You can add whatever color or texture to give it a personal touch when printing.
2. Sunflower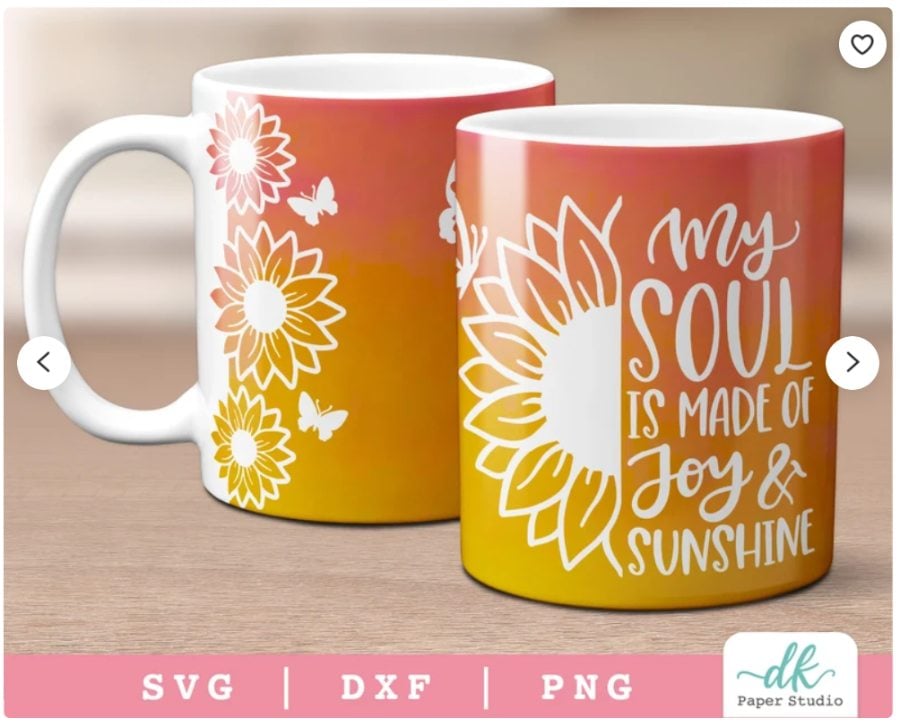 Brighten your plain mug with this Sunflower and inspirational message design. Designs like these sell well because of the content. Plus, the seller has provided two versions of the Cricut mug design: one for a 12oz size, and another for a 15oz size. This is helpful because the buyer will no longer use Cricut Access to edit the designs.
3. Happy Camper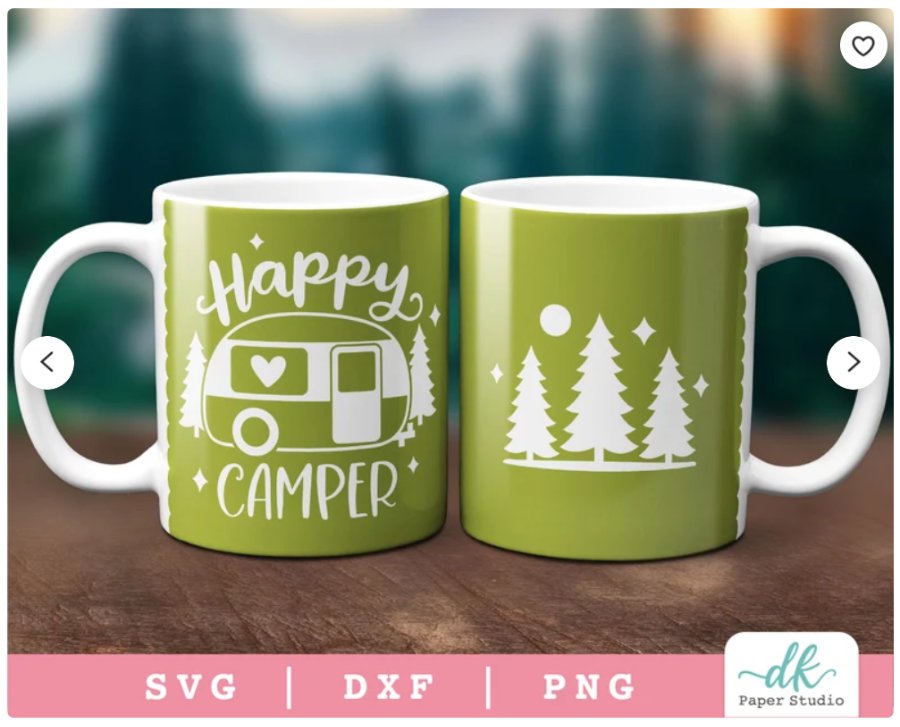 If you're a fan of camping or know anyone who does, here's one of the rare Cricut mug ideas you can get inspiration from. Aside from adding it to different background colors, buyers can personalize their mugs with their names.
4. Leopard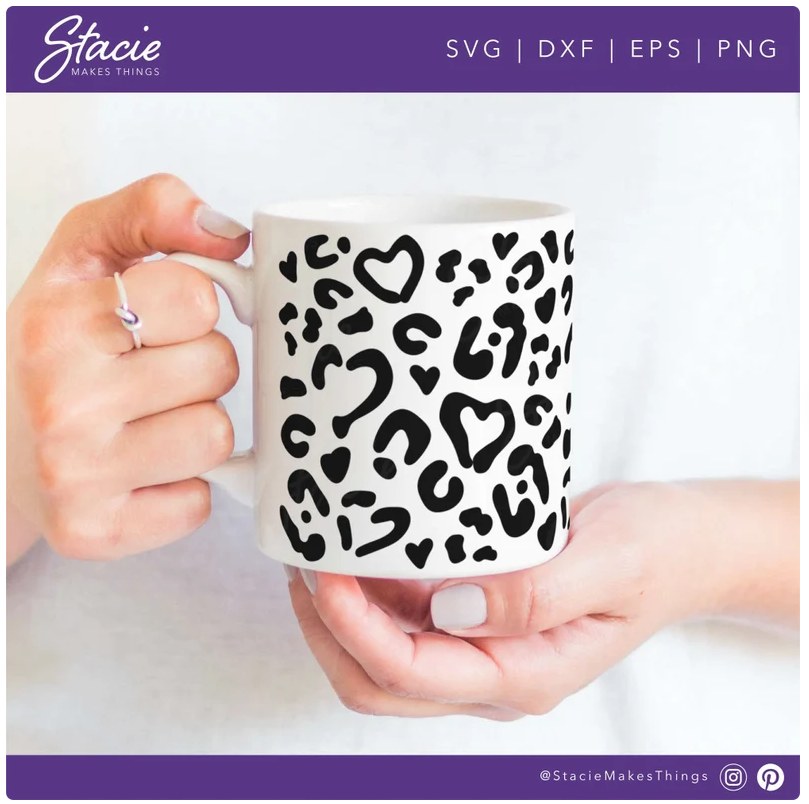 Add some leopard spots on your mug to give it a little flair. Like some other designs here, it comes in two sizes, 12oz and 15oz mugs. Animal prints like this are great Cricut mug ideas to try if you're planning on selling mug design ideas.
5. Drink Tea and Read Books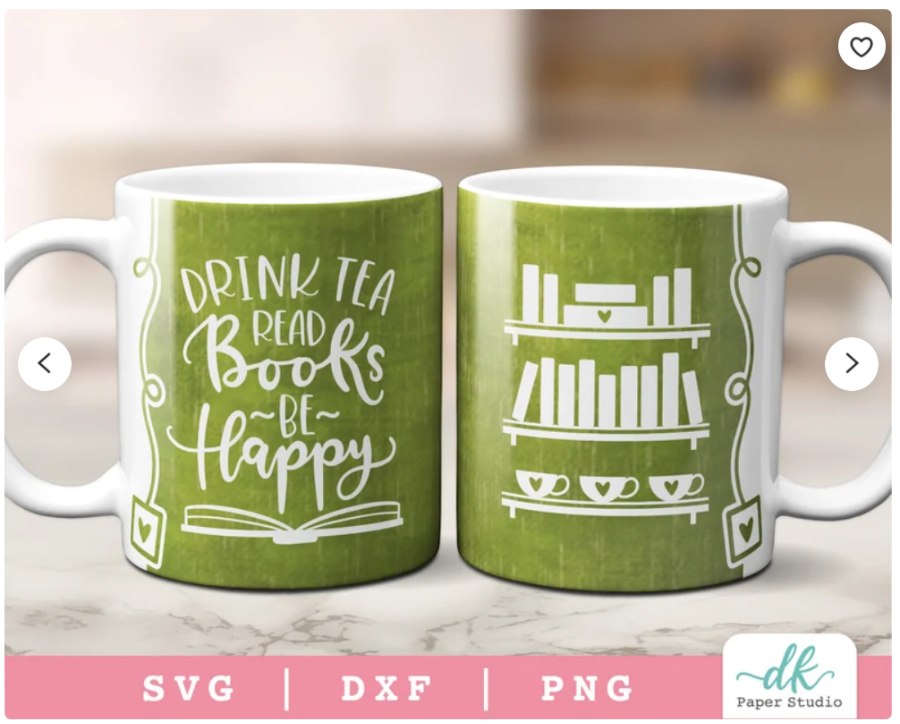 Are you a tea lover and bookworm? Here's a Cricut mug design that's perfect for you. Similar to other buyers, you can add this design on different colored backgrounds, and you can personalize it with your initial on one side of the mug.
6. Gaming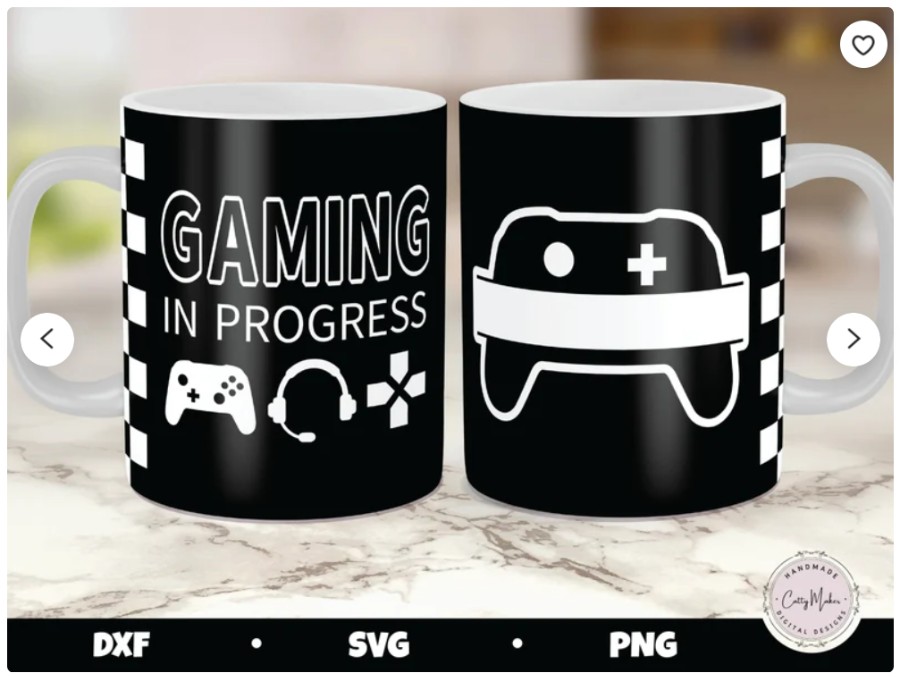 If you love gaming or have a gamer in your life, this Cricut mug design is great to buy or gift. You can add a name to the joystick. It's a sure way to win over the gamer in your life.
7. Christmas Movies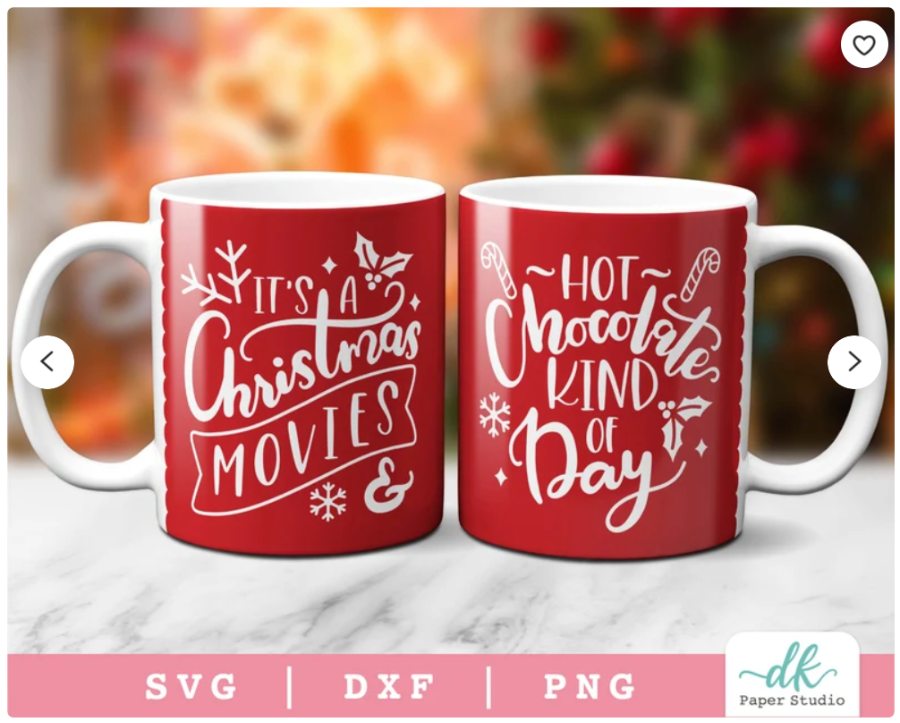 Do you enjoy drinking hot beverages while watching Christmas movies? Here's the mug just for you. Make it festive with a green or red background and cozy up on the couch with this mug right next to you. It's another Cricut mug design idea to consider when looking for design inspiration.
8. There is Not Enough Coffee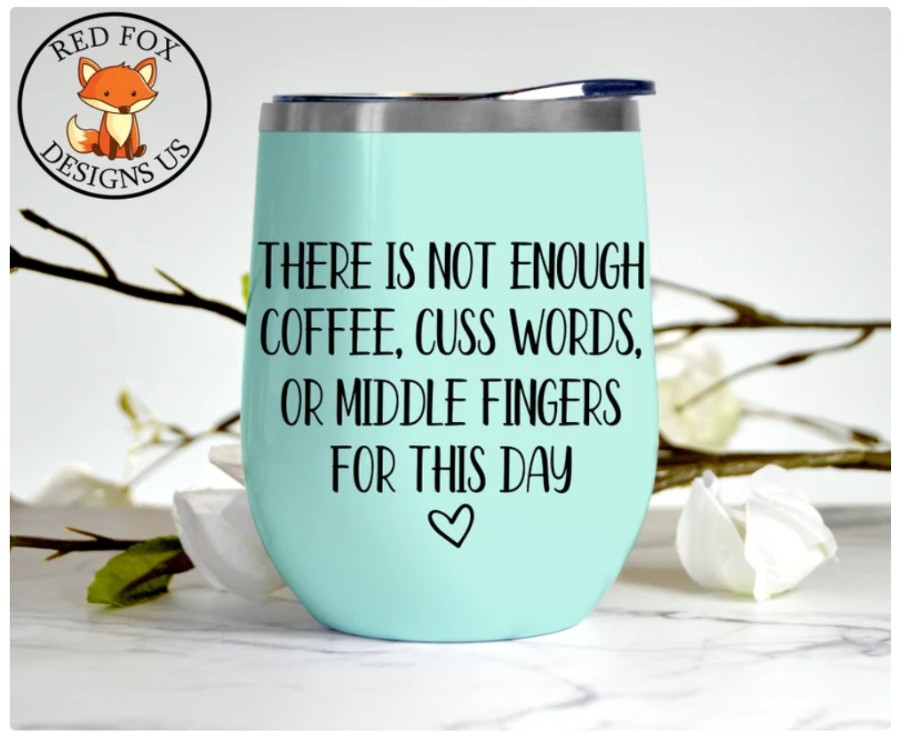 For those experiencing a bad day, this mug design is ideal for sticking on to their mug or tumblers. If a typography design is what you want to sell, this design is an example of a readable and suitable font for their audience. Plus, if you can, make it versatile so others can add it to any drinking surface.
9. Roses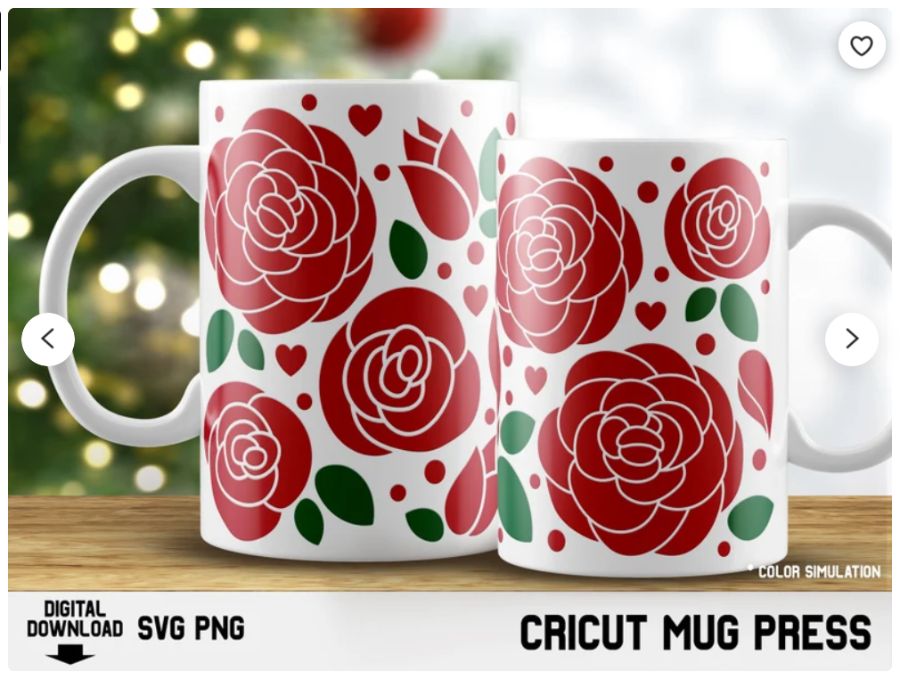 If you love flowers, this Cricut design idea is for you. Like most designs, they offer a 12oz and 15oz design, which fits the Cricut mug press. Plus, when you're producing a flower-inspired design, you want to make sure the flowers are organized properly, so it doesn't look stretched out or shrunk.
10. For teachers
Say thank you to teachers with this Cricut design idea. It uses a typography design with crayons surrounding the top and bottom part of the mug. Like other Cricut mug ideas on this list, you can add a name to the design when gifting it to a teacher.
11. Halloween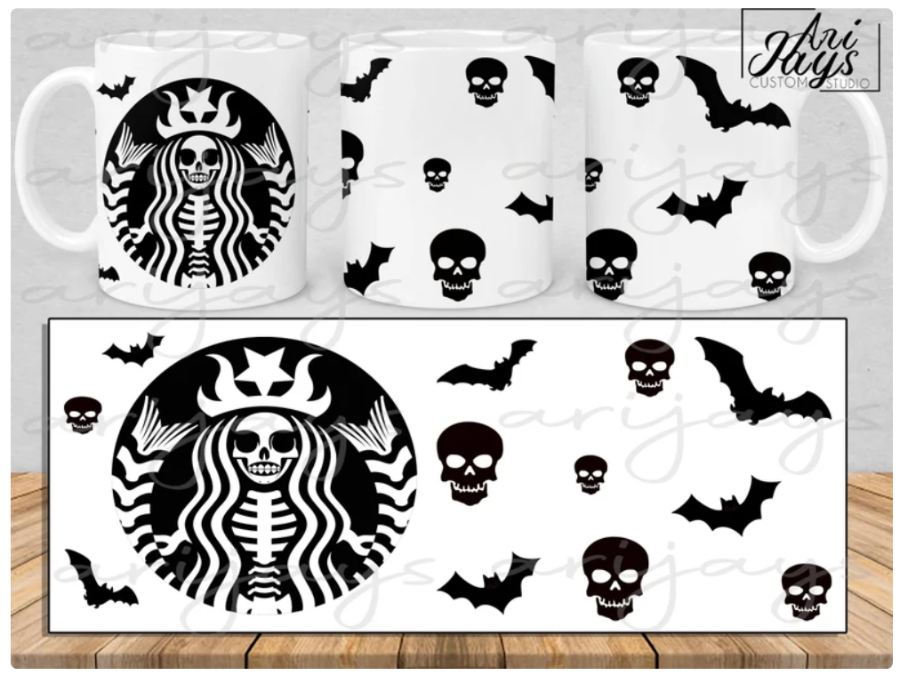 Trick or treat! Here's a Halloween-inspired Cricut mug design. Instead of having pumpkins or spider webs, this one used a familiar logo icon, the Starbucks mermaid, and turned her into a skeleton.
12. Daily Affirmations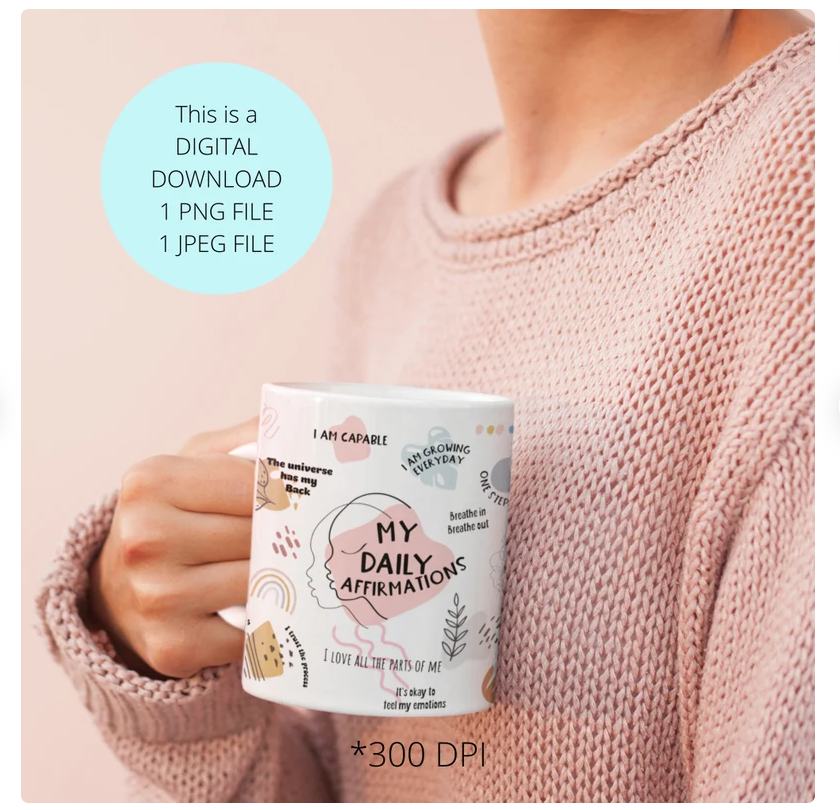 Start your day with affirmations and give yourself a boost of positivity with this affirmations mug. It uses various fonts to differentiate each affirmation in the mug. Plus, it uses small icons to give life to the mug.
13. Nurses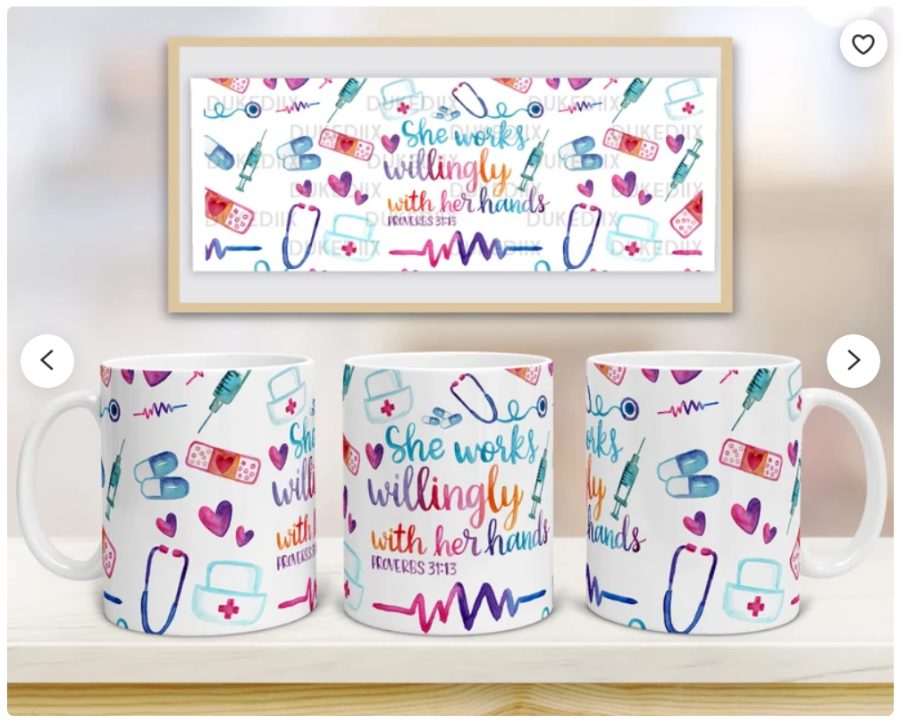 Give some love and appreciation to nurses with this mug. As you can see, there's a quote and several medical icons such as bandaids, capsules, and stethoscopes. It's one mug design idea to get inspiration from to thank medical teams.
14. Dachshund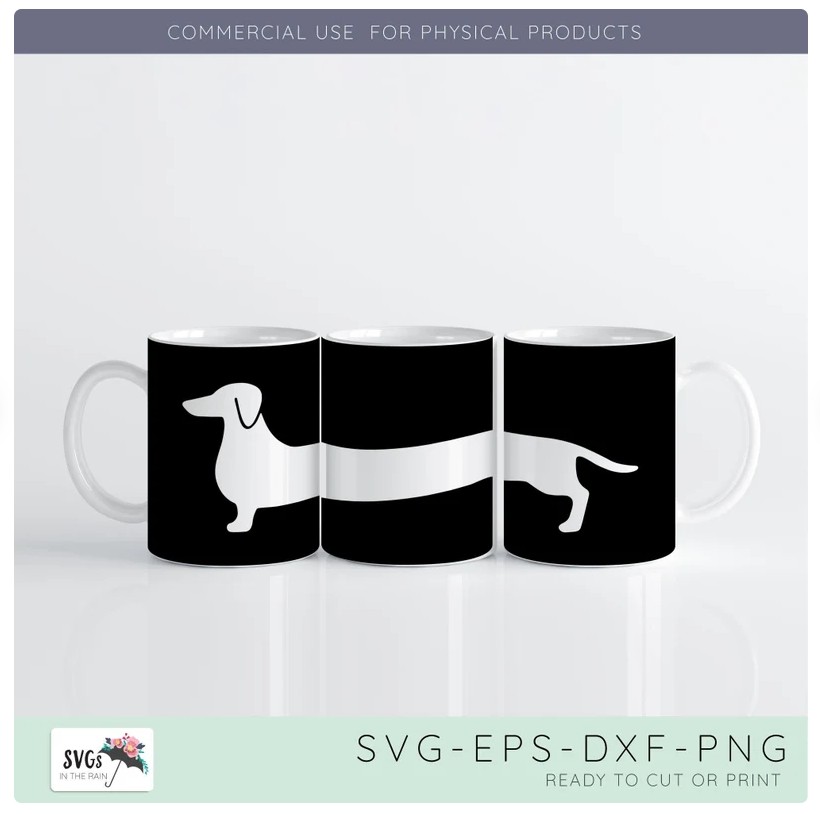 Dog lovers, especially those with dachshunds, will especially adore this design. You can print the dachshund on colored paper to give life to your mug. Plus, you can even choose variations, one with paws and one without. But if you want to see the dachshund in full glory, you might need three mugs to complete the sausage-looking dog.
15. Hocus Pocus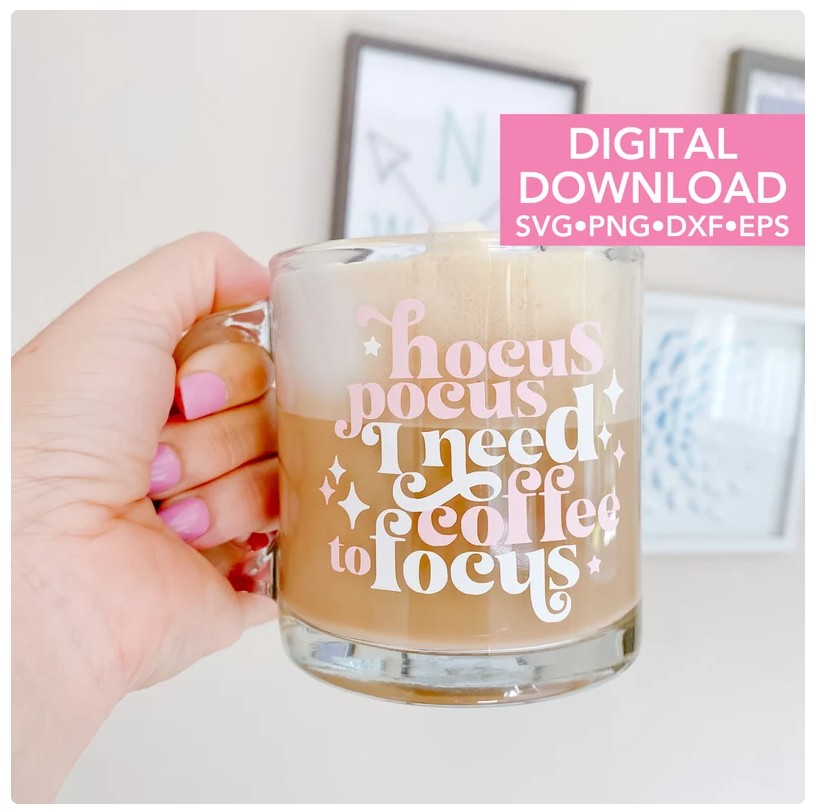 This typography design idea is not only great on mugs, but you can add it to shirts, Cricut stickers, or other drinking accessories. It's a cute design that anyone can print for personal use or gifting. If you are planning to use this for commercial purposes, you must credit the designer/seller.
16. Reindeer Antlers with Name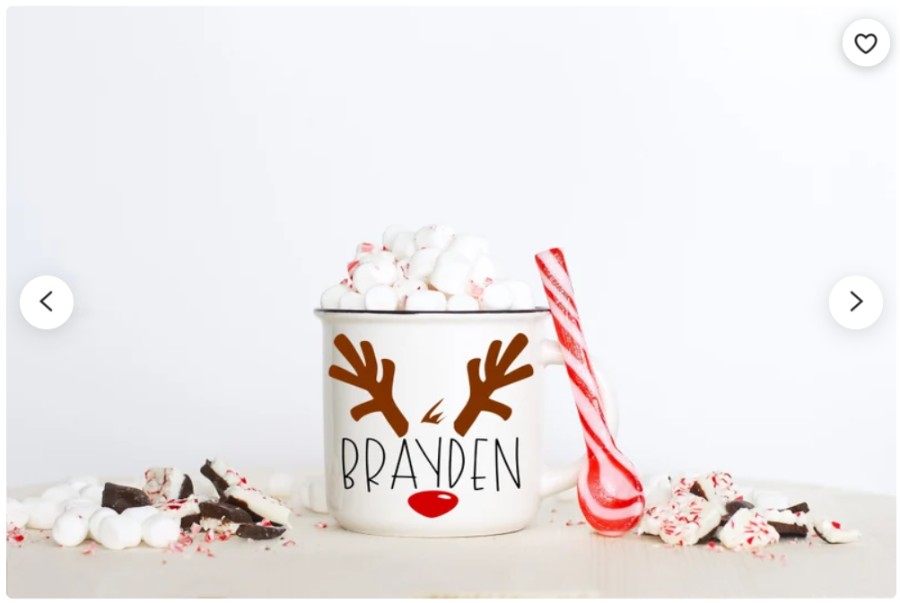 Here's another Christmas-inspired design you can add to your mug design inspirations. It uses reindeer antlers and Rudolph's famous red nose. In addition, you can personalize this by adding a name before printing it.
17. Mickey and Minnie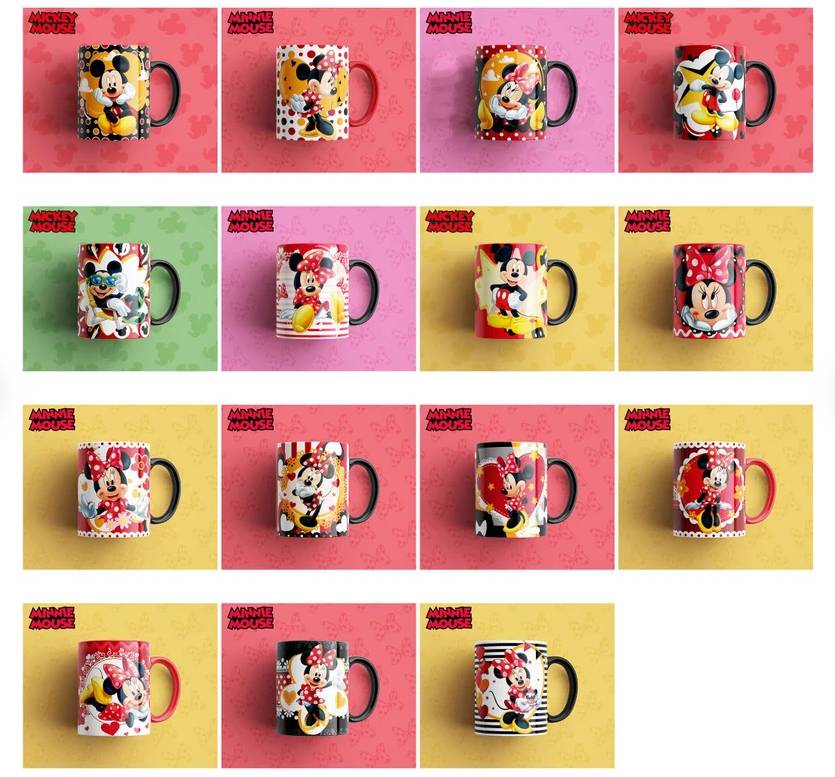 Anyone who loves Mickey and Minnie mouse will love this mug design set. You can choose among 15 designs if you're not sure what to print. Plus, you can even include a picture of someone else on the other side of the mug.
Let Penji Design YOUR Cricut Mug Ideas
If you plan to turn your Cricut hobby into a small business, selling designs and merch is your best bet. And if you need help with designs, you're in good hands with Penji. From mockups of your designs to promotional material, Penji will always be by your side all throughout. Let your ideas come to life with Penji. Subscribe here as you start your small business journey.