Coaches need logos to create a strong visual identity for their brand. A logo is a key element of any successful coaching business, and it's the first thing potential clients notice when they come across your business page. It's also the most important way to differentiate yourself from other coaches and establish yourself as an authority in your field. Logos can be used on websites, social media profiles, business cards, marketing materials and more – all of which help to create a cohesive brand experience for clients.
Coaching is a dynamic profession, and as such, coaches need to remain on top of their game at all times. That said, it's crucial to have an arsenal of tools at your disposal, including an effective coaches logo.
If you don't have a logo design for your coaching practice yet, take this article as a sign to start giving it some thought. After all, an effective personal brand will not only introduce you to potential clients but also set you apart from other coaches in the industry. Here are ten coaches logos created by our fabulous designers here at Penji. Learn more about our design service here.
1. Letter Insignia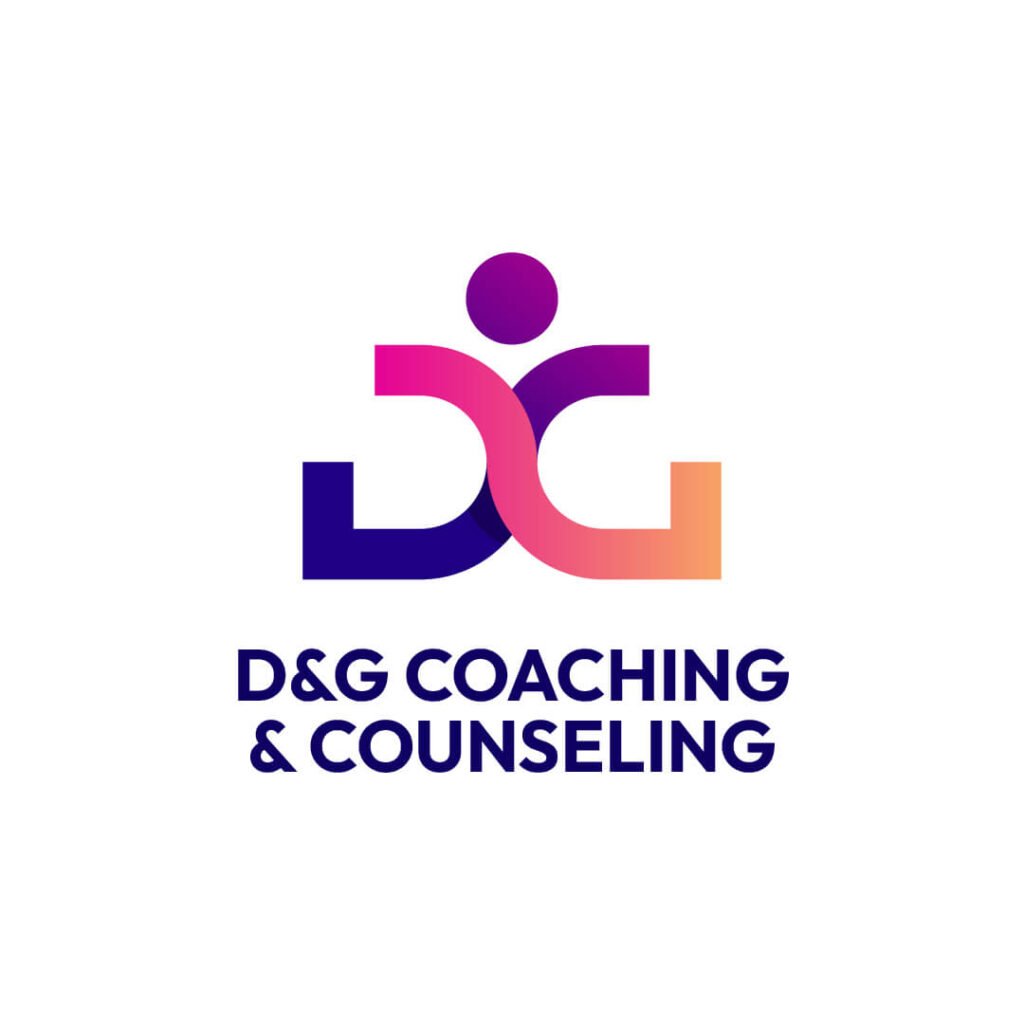 A letter insignia is a great branding idea for coaches because it can combine both your name and specialization. As a result, it can offer efficient use of space. If your name is already one or two words long, this is easy to integrate both into your branding in an eye-catching way.
This example combines the letters D and G and puts a dot on top, making the image look like a person. It shows how playing with lines can allow you to show your brand name and express what you stand for with one logo.
2. Geometric Shapes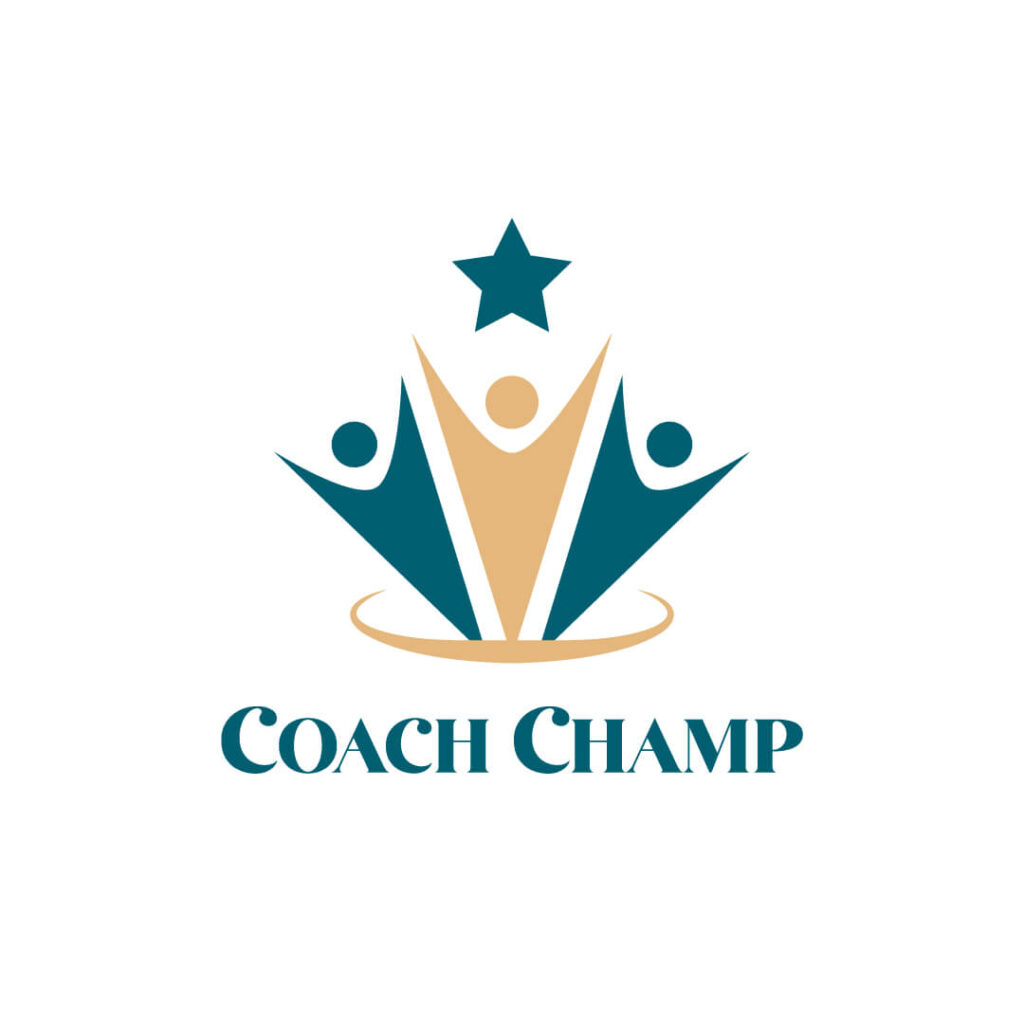 Geometric shapes are another great option for a coach branding logo. This coaches logo example uses geometric shapes to convey the business identity to keep the branding simple. Though the image uses simple shapes, it reflects confidence and energy, making it an effective symbol for a coaching business.
3. Heart and Lines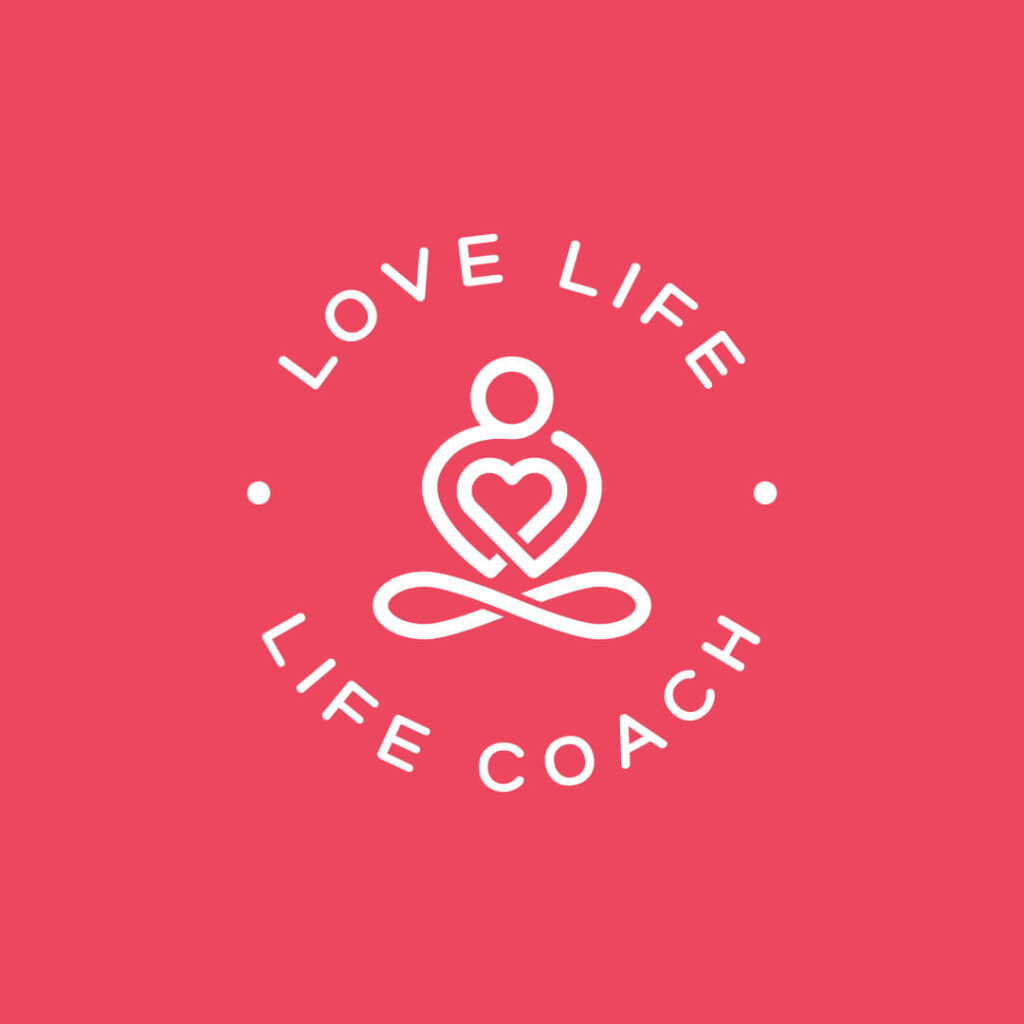 Heart symbolism is a powerful branding idea for coaches because it conveys love, warmth, and compassion, all necessary traits of a great coach. When branding your coaching business with heart imagery, it's important to select a heart design that conveys the type of love you want your coaching business to inspire in clients. This is a great example of a monochrome design that uses lines and shapes to its advantage.
4. Yin and Yang-Style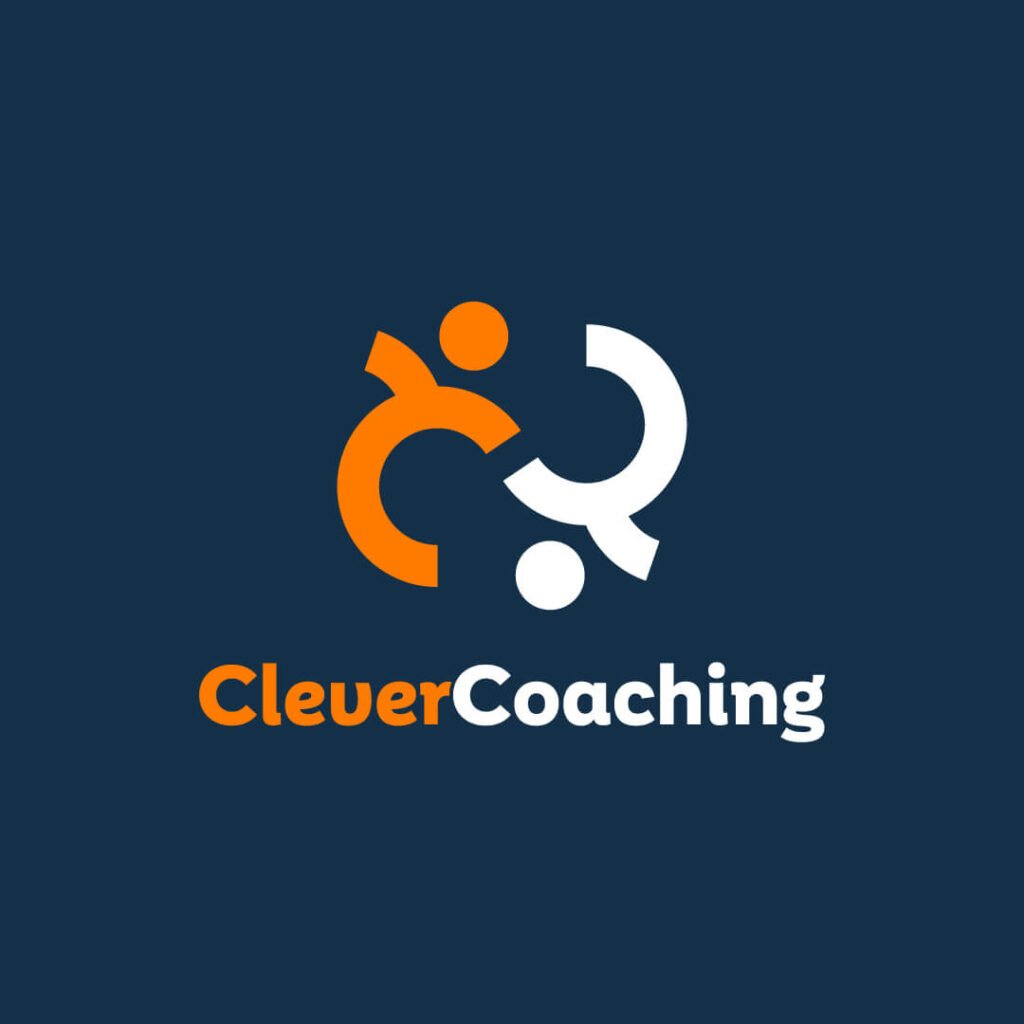 A yin and yang-style logo for coaches is a great branding idea because it conveys balance, which is an essential theme in coaching. A yin and yang-themed branding design can be as simple or as intricate as you want it to be. In this example, the opposite-shapes image works well as it also reflects the initials of the brand name.
5. Consider Color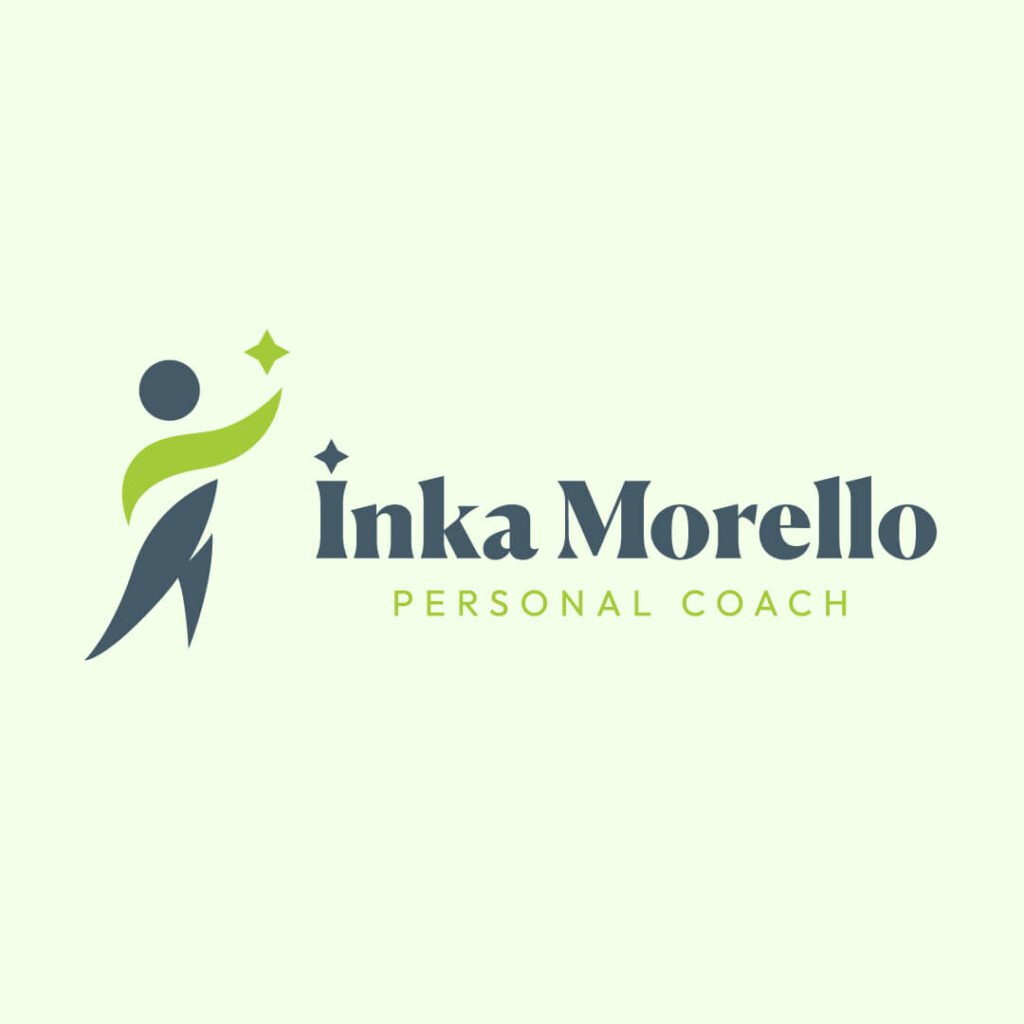 Never forgo color psychology when designing your logo. For instance, this green and teal coaches logo is both bold and eye-catching, which is exactly what you want in your branding. It's important to remember that green is often associated with health and vitality. Teal, on the other hand, can represent trust, sincerity, and confidence. You can use this color scheme to incorporate your name and specialty into the branding for efficient use of space.
6. Make Your Logo Smile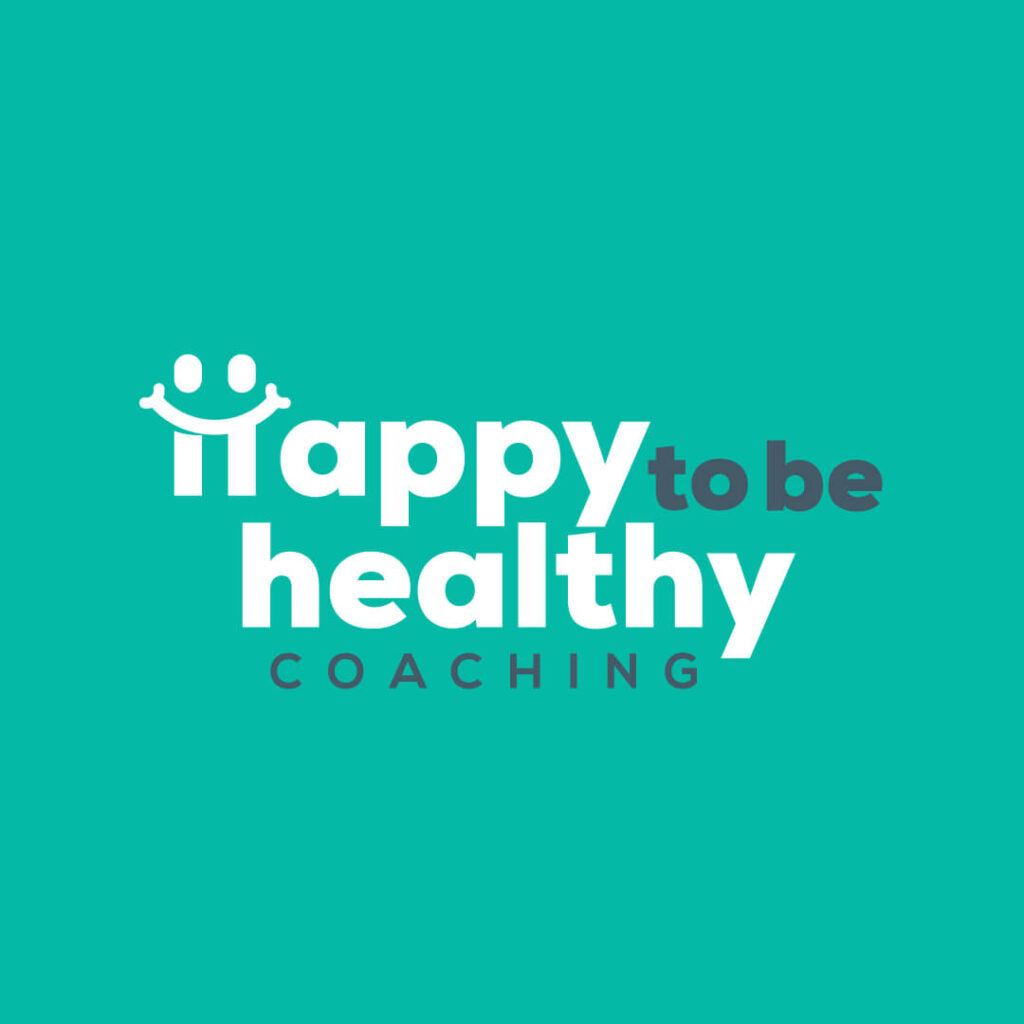 A smiley-face branding idea for health coaches is a popular branding option. Like an infinity logo, a smiley-face branding design is versatile – it can be as simple or intricate as you want it to be. This example incorporates the "smile" into the logo's letter H. And as a result, the logo looks reachable and friendly.
7. Red and Round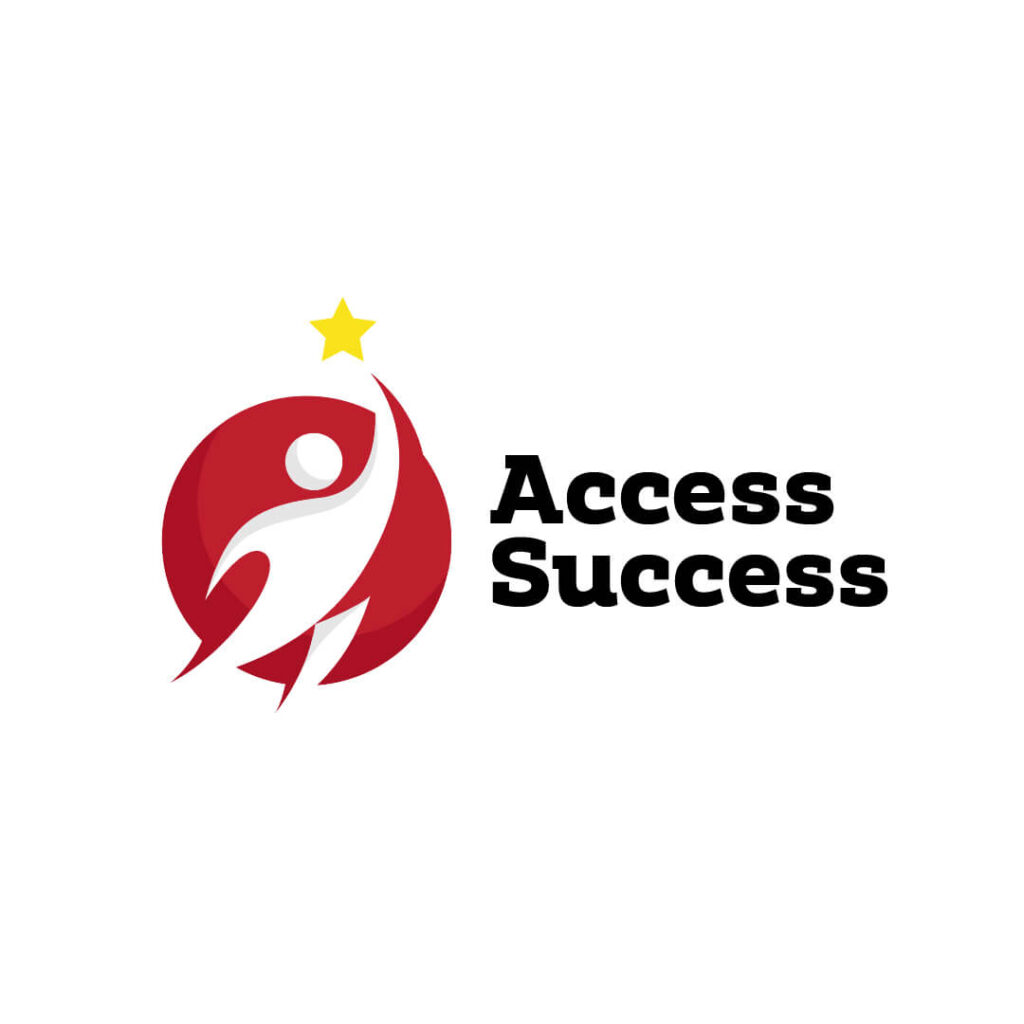 Red is a bold, confident color that can easily translate into a powerful business brand. That said, the way the hue is used in this logo makes it striking, emphasizing the negative space that makes up the human shape.
8. Classic and Modern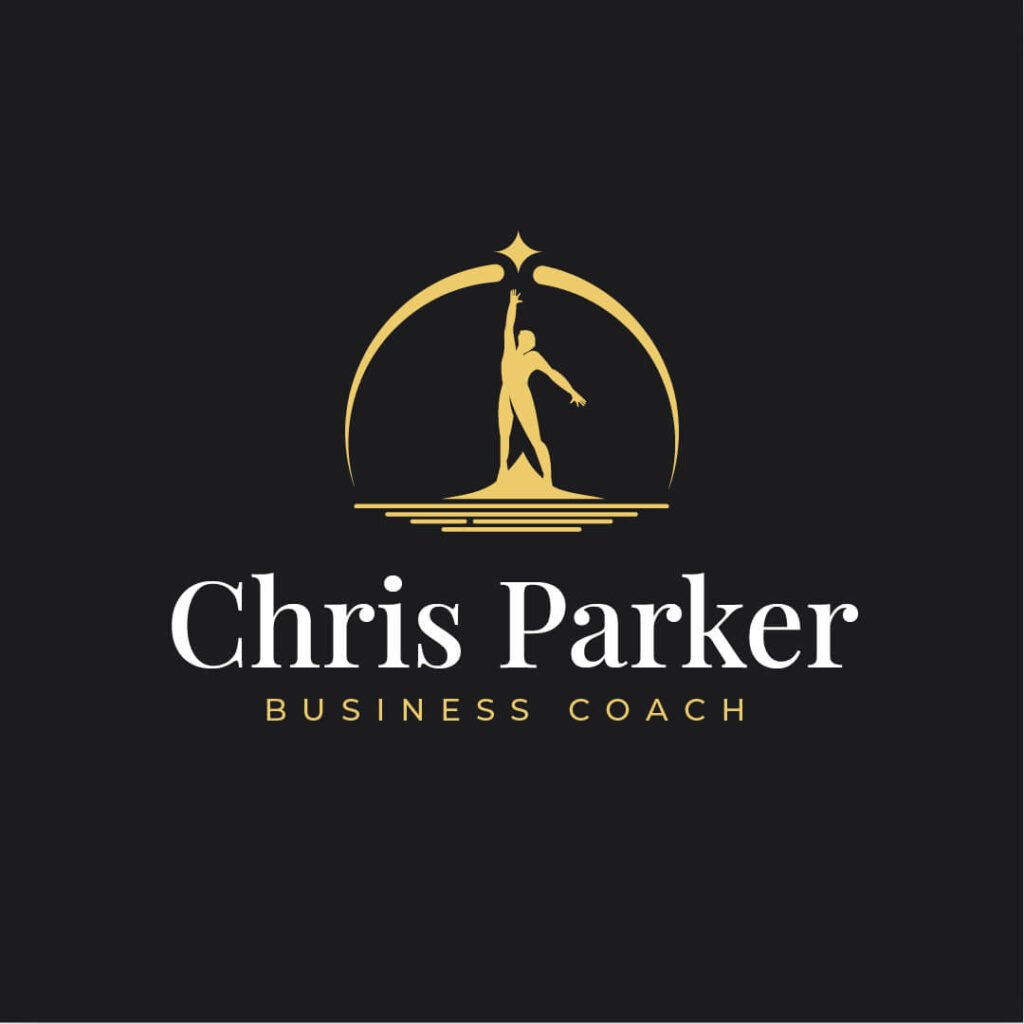 This example offers a classic look with a modern twist. Gold is a color that is often associated with luxury – a good component for a high-quality business brand. On the other hand, the black background makes the image and the white and gold text stand out.
9. Play with Shapes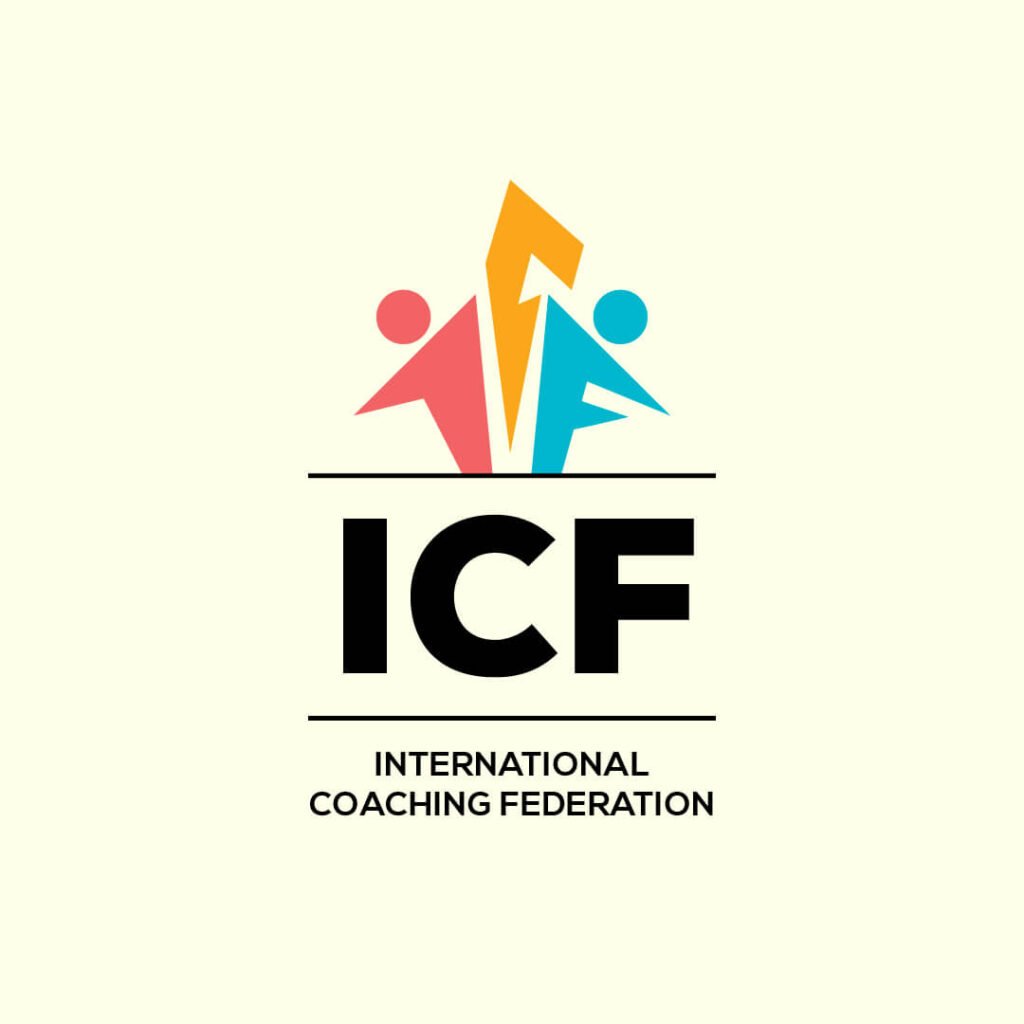 This is one of those coaching logos that offers a playful interpretation of the brand name. The playful shapes that form the letters ICF match the logo's bright colors – coral, orange, and light blue – that make the image pop.
10. Gradient Image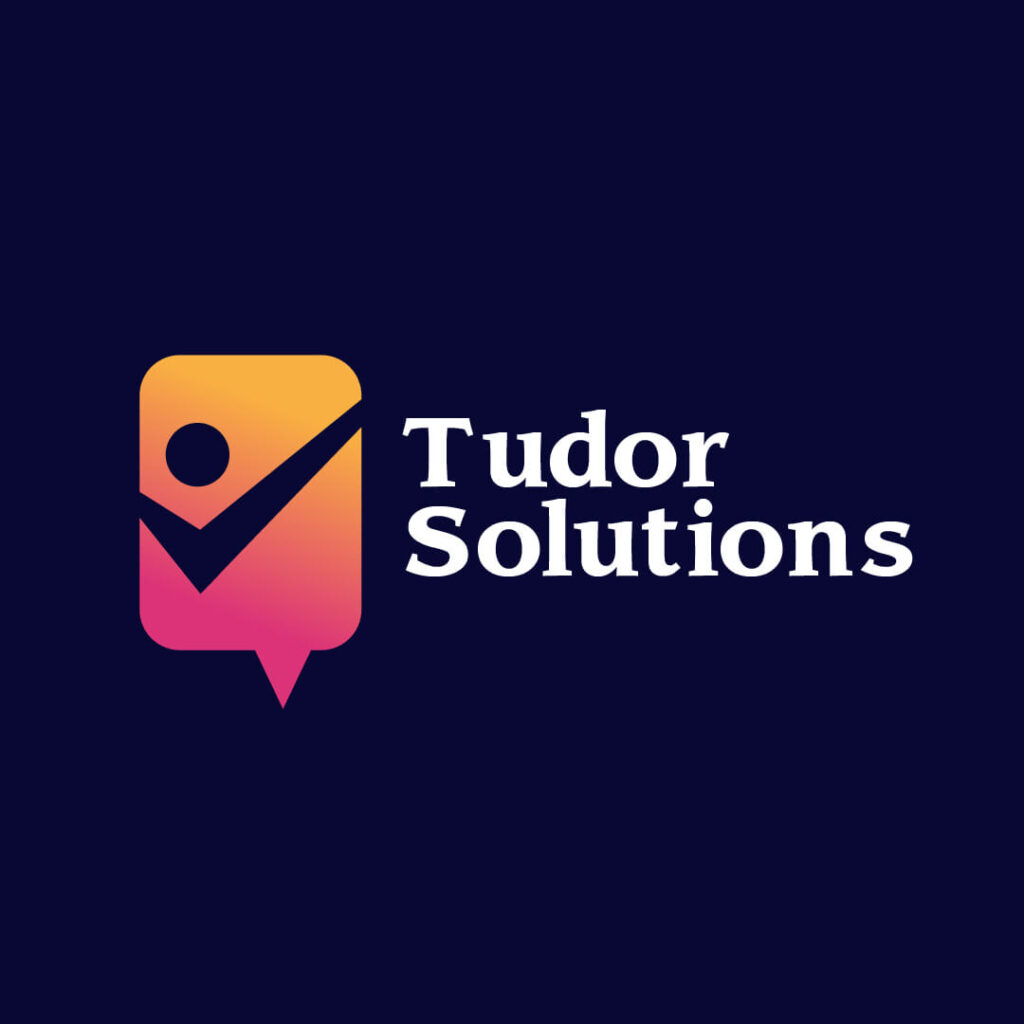 A gradient branding logo for coaches is a simple yet eye-catching branding idea. You could opt for one large gradient symbol, or you could create a gradient branding design with the gradient in the center of your branding. This image offers a dynamic look, just like a cube logo, while retaining a 2D image.
Tips for Creating a Logo for a Coaching Business
While there are no hard and fast rules when designing a logo, there are a few guidelines that can help you create an effective one. Here are a few tips when creating a coaches logo:
Make sure the logo is visually appealing. Your logo will likely be printed on various marketing materials, so it needs to look good in both color and black and white.
The logo must be memorable. A good logo should resonate with your audience and stand out as unique.
Your logo should be appropriate for your brand. If you're coaching people in health and wellness, your logo shouldn't have anything to do with accounting.
Use visual elements to reinforce the branding message. It can be a symbol, a color, a name tag, or any combination of the three. For instance, Nike's logo is essentially the company's name in a unique font, along with a symbol of a person running. The logo resonates with both athletes and non-athletes, making it very effective in marketing Nike's products.
Get your logo designed by Penji – and much more!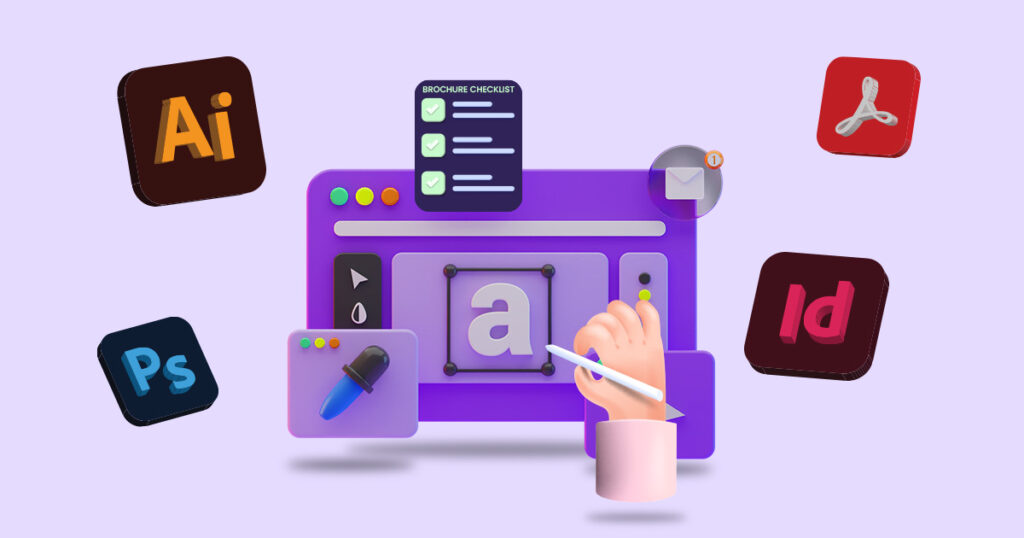 Want a coaching logo that will let you bring your A-game wherever you go? Penji to the rescue! We offer unlimited designs at a flat monthly cost to get the most out of your buck. And we have the top two percent of designers, so you'll be in good hands.
Sign up now and get a 30-day money-back guarantee. Plus, here's an offer for you – enter voucher code LOGODESIGN15 at checkout to enjoy 15% off on your first month.