The word "chicken" has been synonymous with an insult like a coward. However, the ATSHQ reveals that chickens symbolize the opposite, meaning they are brave. As such, chickens are a terrific option for brands to use as their mascot. And if you want to consider these courageous bids for your logo, here are ten chicken logos created by our brilliant Penji designers!
Chickens in Logos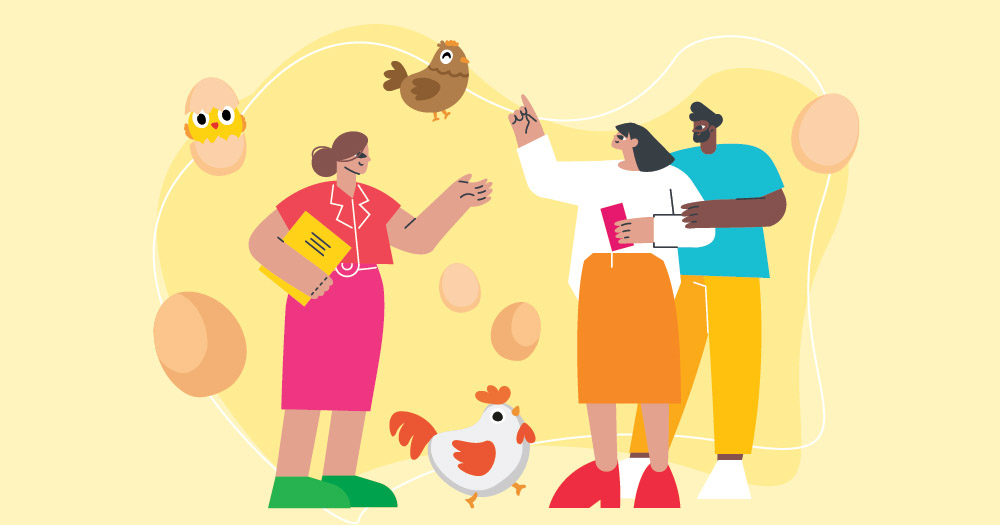 One of the most recognizable chicken logos comes from Chick-fil-a. Their chicken logo is seamlessly integrated into the wordmark. Nando's is another fast-food brand using a chicken logo.
As these two big-name restaurants demonstrate, chickens can be an ideal mascot for restaurant brands. However, chickens can also be the character of any industry. Le Coq Sportif is a French apparel brand using the bird as its logo's mascot.
But if you want to see how chickens can be depicted in other industries, check out the chicken logos below!
1. Cheek Cosmetics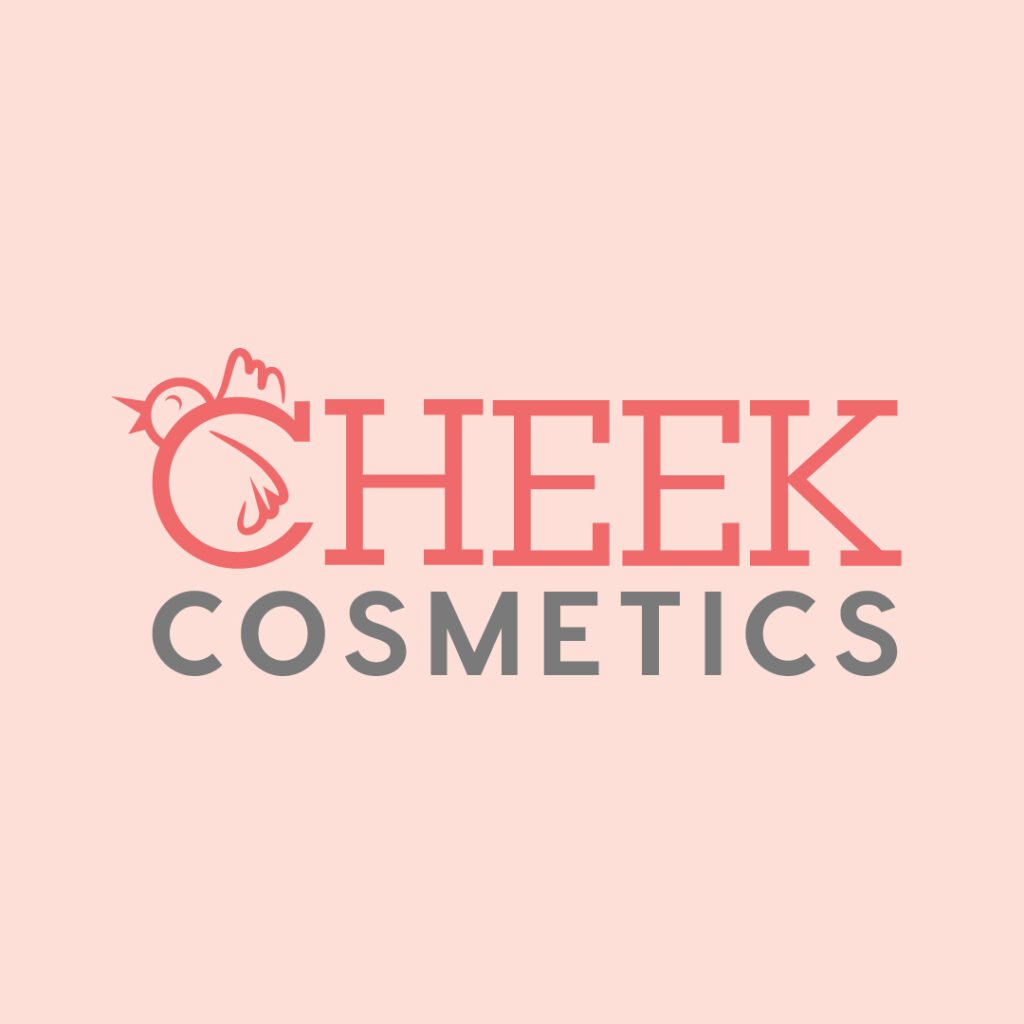 Check out this chic logo from Cheek Cosmetics. As a beauty company, it exudes femininity considering the pink motif. A tiny chick is also seen in the logo, a play on the word "cheek."
Additionally, one point to look at here is the contrast between fonts and colors. It's good to have that in logos to create balance and variety. This helps achieve the uniqueness criterion in logo design principles.
2. Chook Poultry Supplies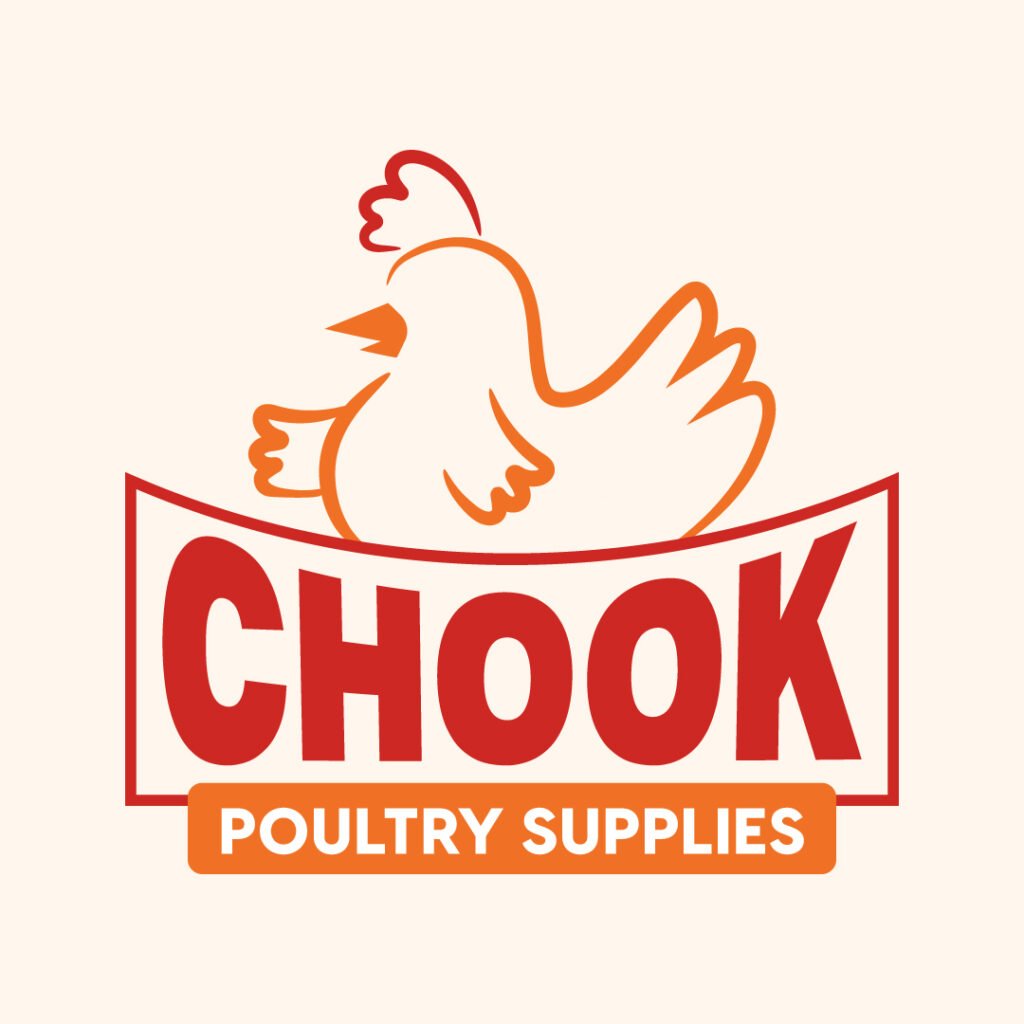 Here's one simple yet impactful chicken logo. This logo for Chook Poultry Supplies shows us that if you want to break through the noise, go bold with colors and fonts. Another thing that will catch your eye is the chicken illustration atop the wordmark. It demonstrates that they are the leading poultry supply store in the area.
3. Cock-a-doodle-do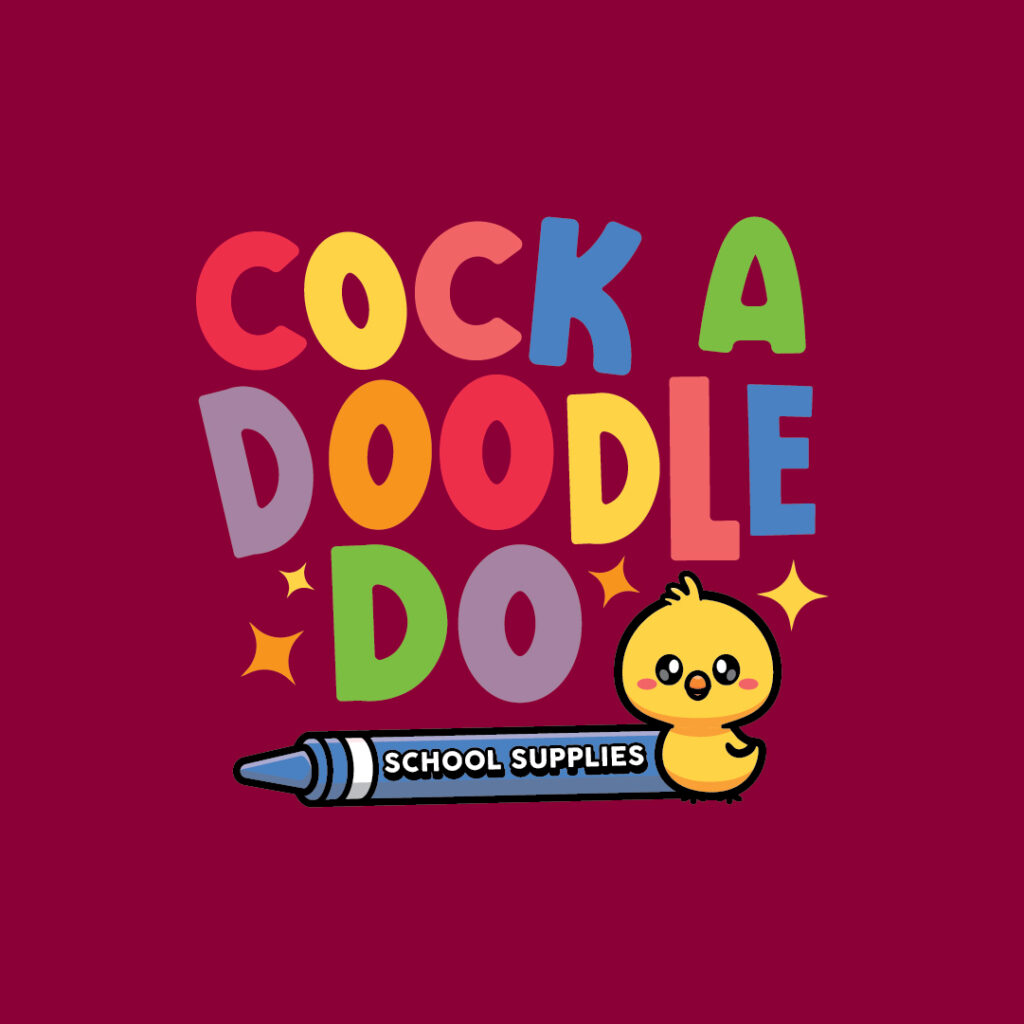 Chicks are the ideal and cutest way to represent a children's brand. Cock-a-doodle-do uses a cute little yellow chick as their mascot. It's a great way to entice parents and kids to buy from its store. The added crayon also strengthens their branding as a school supplies store.
Plus, font use and colors matter in branding; their logo is appropriate and relevant to the target audience.
4. Cockies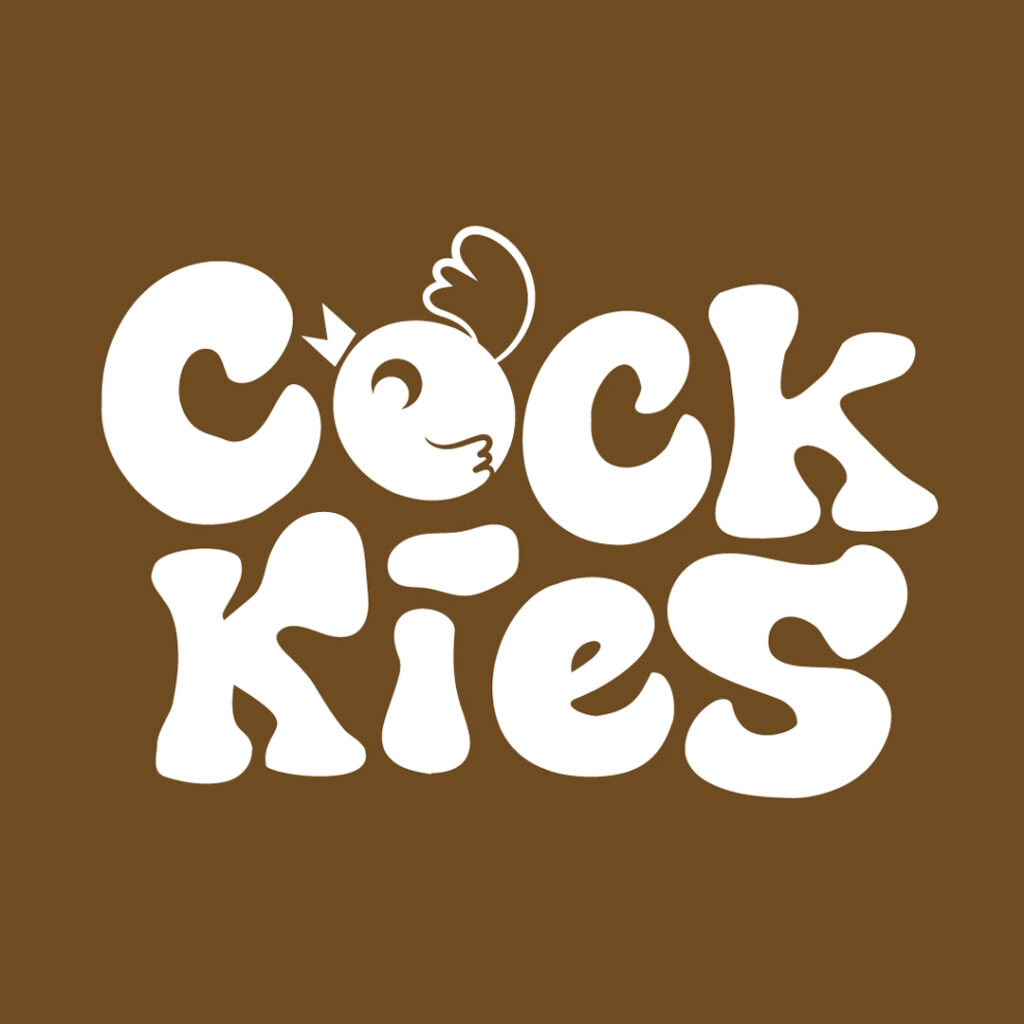 Cookies and chickens are your newest unlikely duo with Cockies. The font resembles an eggwhite, a common food item in their restaurant. Another thing to note is the cute round chick in place of the letter O. It's a smart way to make the logo cohesive. Plus, the chick could stand alone in most logos, making theirs versatile.
5. Crunchik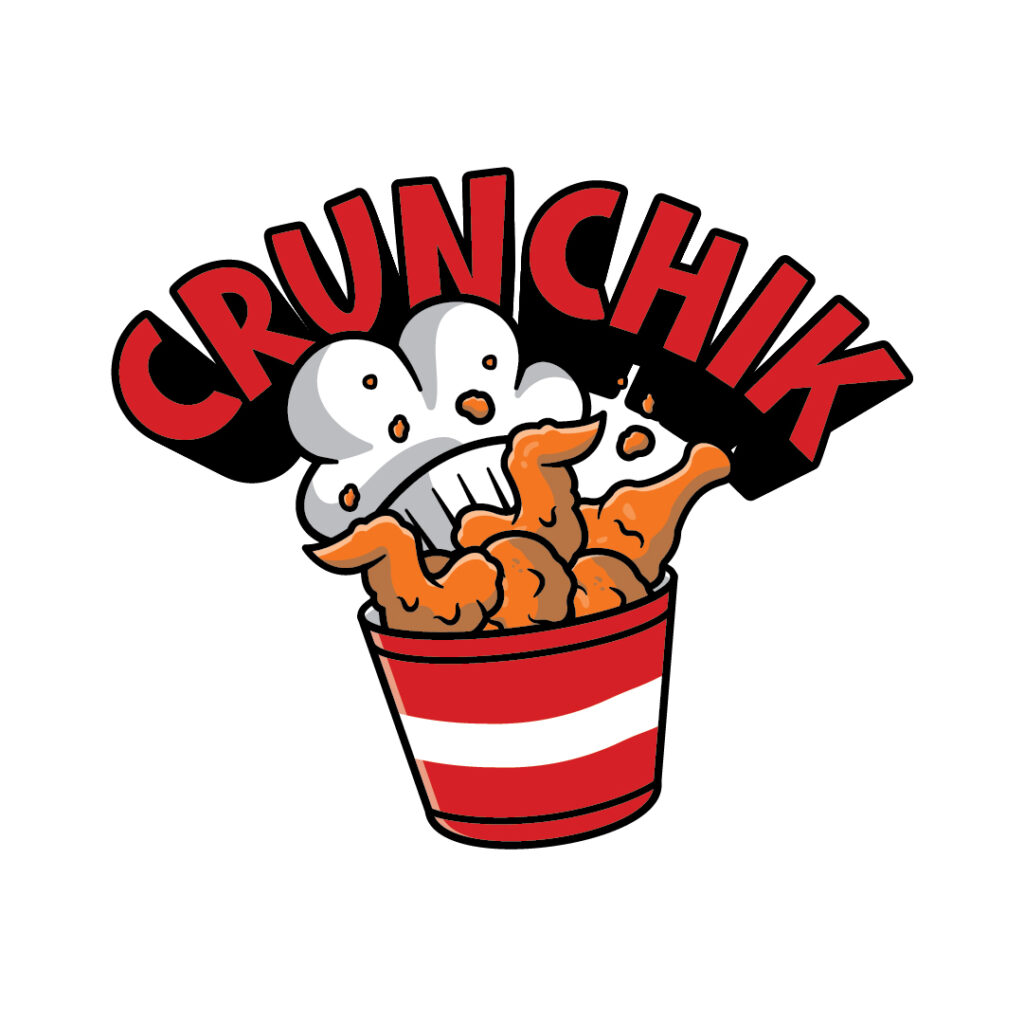 You don't see cartoon-style logos for restaurants. However, Crunchik breaks the mold by going for a cartoony logo. It's reminiscent of comic books.
Plus, chicken logos don't have to show an actual bird. They use a bucket of chicken in vivid detail, making the viewer hungry and salivate. In addition, the chef's hat is another visual element to enhance its brand and to stand out from the crowd.
Further, the Crunchik wordmark is like a comic text. It's as if you can hear a crunching sound when you look at a logo. This is how you can visually tickle your other senses.
6. It's a Thigh Restaurant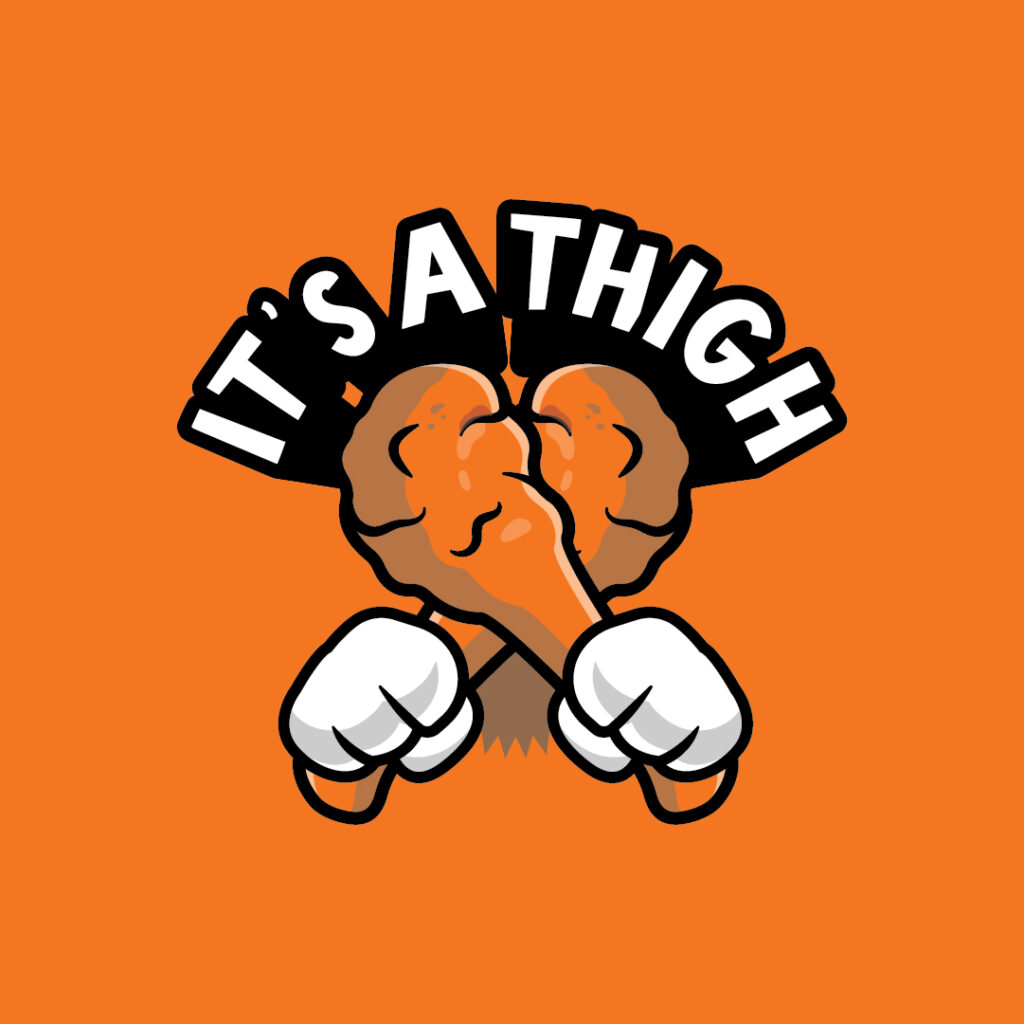 Similar to Crunchik, It's a Thigh Restaurant that uses two chicken drumsticks. Although the imagery shows drumsticks despite the name, the legs are one of the most popular chicken cuts. They use an orange motif, which is the other well-known alternative to hunger-inducing red. Orange can still whet one's appetite.
7. Kick Ken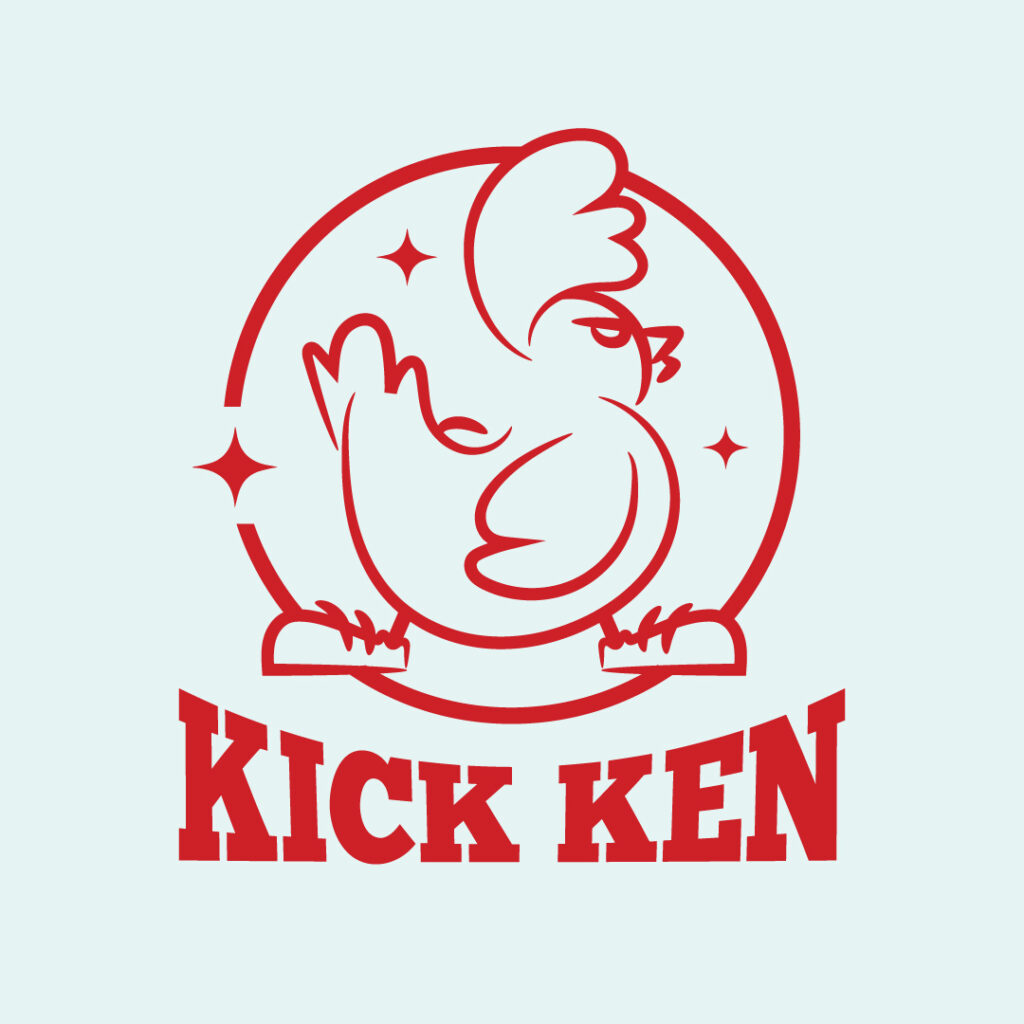 Do you want to show that you have a tough brand? Check out this logo example from Kick Ken. Gym or fitness logos always show dumbbells or muscular figures. But Kick Ken sounds like the word chicken. Thus, they landed on a chicken in a fighting stance. The red theme adds to the intensity and passion during working out or training.
8. Poll 3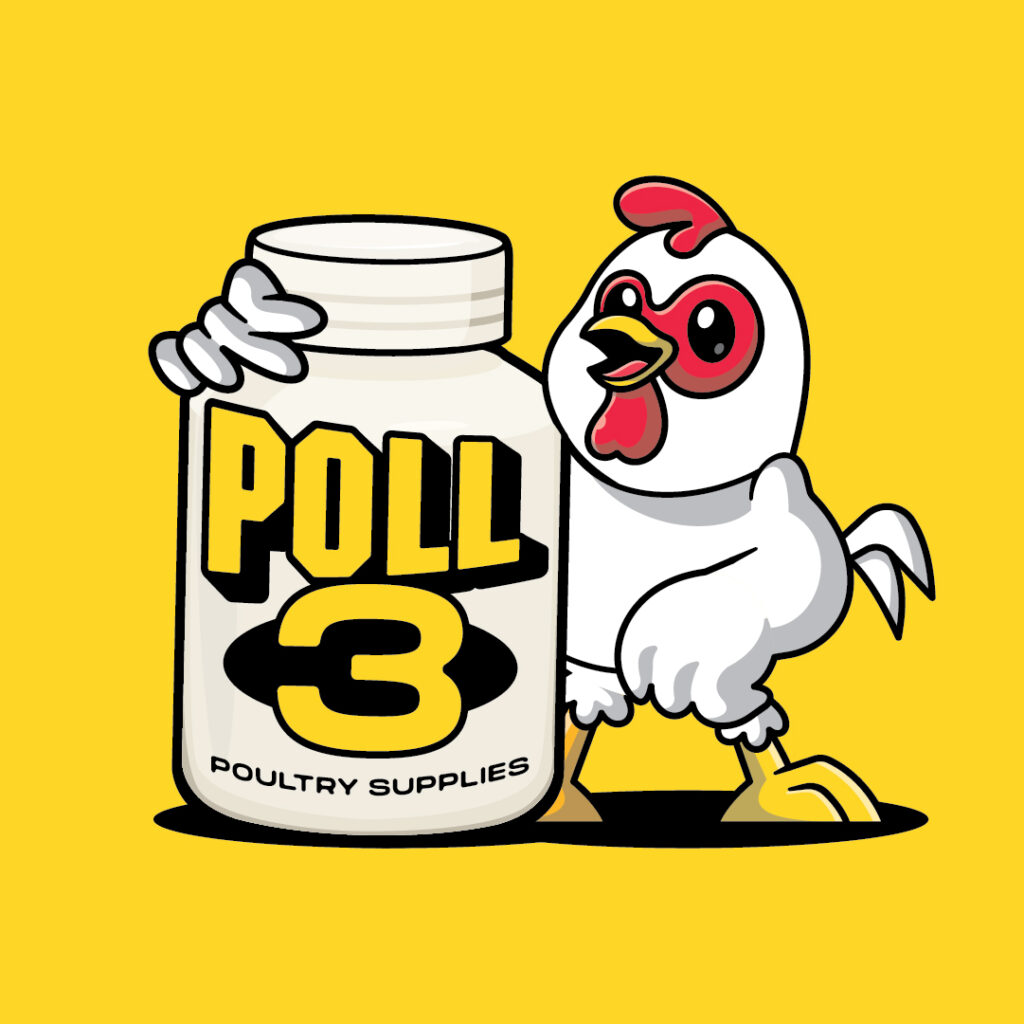 Here's another poultry store on this list. Unlike Chook Poultry Supplies, Poll 3 highlights a pill bottle. It shows that the poultry store wants to prioritize animal health. In addition, it shows a mighty and healthy chicken, further enhancing its brand message.
9. Roo-Stare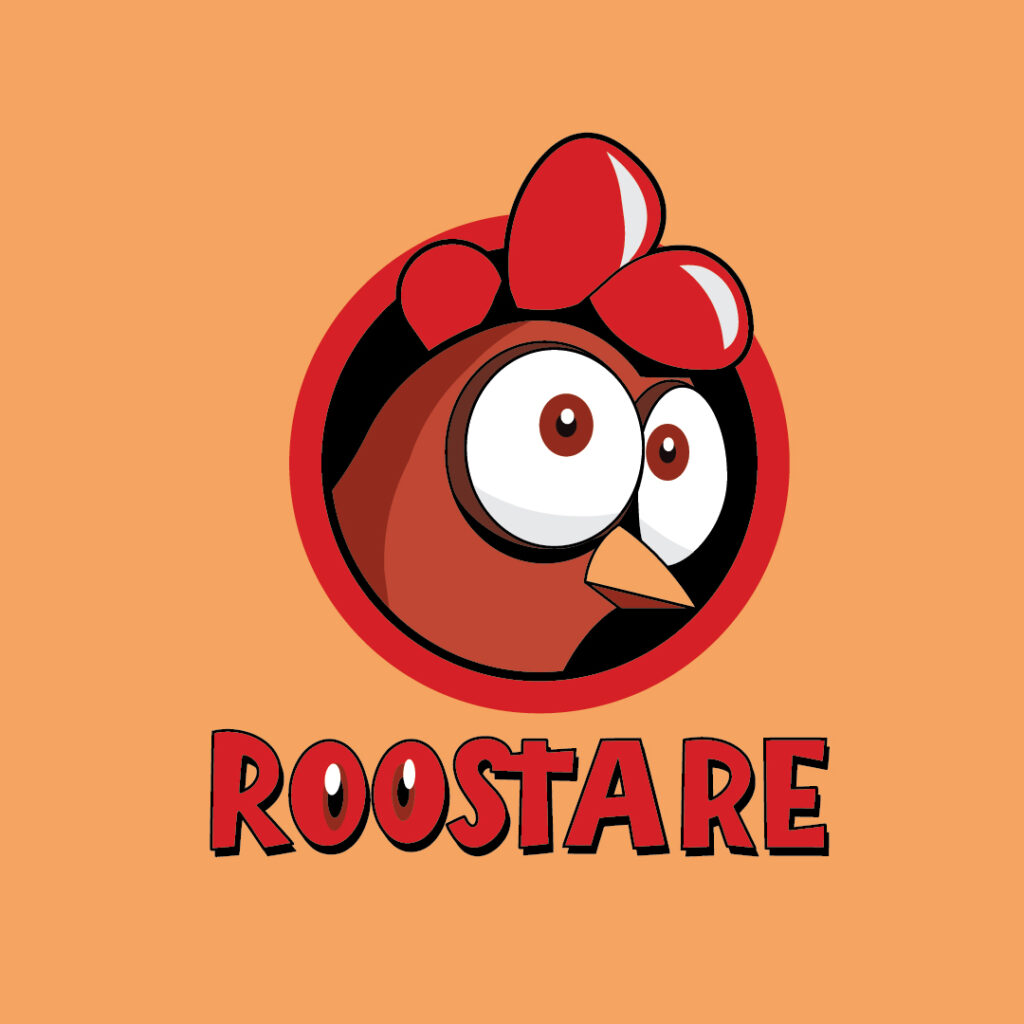 Chickens and roosters are also known for their piercing stare. It makes sense that the rooster in the Roo-Stare logo has an intense gaze. They have a unique logo for an apparel company. And it's one surefire way to get people to notice the brand even from afar.
10. She Can Salon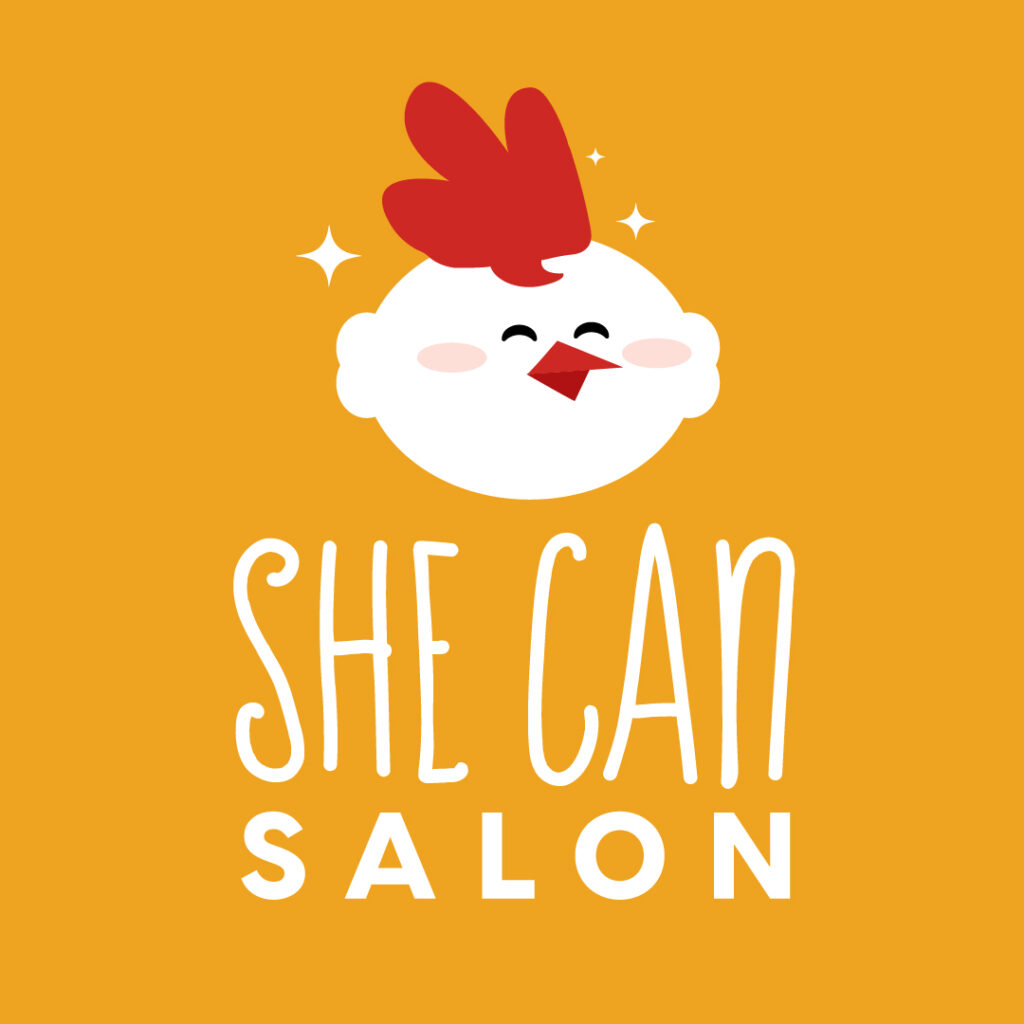 Here's one example of a chicken logo that doesn't indicate that chickens are part of the brand. However, they cleverly used a chicken as the mascot for their logo because "She Can" sounds like the word chicken. Plus, this will make She Can Salon stand out from the crowd.
Additionally, the chicken in the logo looks delighted that it got a new haircut or makeover from the salon. And the salon wants to evoke that feeling after haircuts or makeovers.
How Can Penji Help You With Your Chicken Logo
Chickens aren't cowardly creatures. If you want an animal to represent your values of strength and courage, chickens should be at the top of your list. So, if you want this bird to symbolize your brand, Penji can help you make a fantastic logo–the chicken logos above are proof of Penji's expertise!
And if you want a Penji original, choose a subscription plan that fits your needs.
Once subscribed, you can submit your first-ever project, where you must provide details of your logo design brief. From there, our Penji designers will be hard at work creating your brand-new logo!
From start to finish, Penji puts great care into producing your logos, from first drafts to the final designs. And you're part of the process too! You can provide our designers with feedback. Or, if you need other iterations, you can request a new designer.
We want to ensure you'll get a logo you and your audience will love.
And if you want to get the best experience in getting logos, subscribe to Penji here!