Illustrations are becoming more popular to use as branded assets. MailChimp, Asana, and Headspace are among the many businesses that use custom illustrations to make their brand more unique and memorable. And if you want to follow their lead but don't have the budget to get custom illustrations just yet, here are the ten best sites to buy cheap stock illustrations.
1. iStock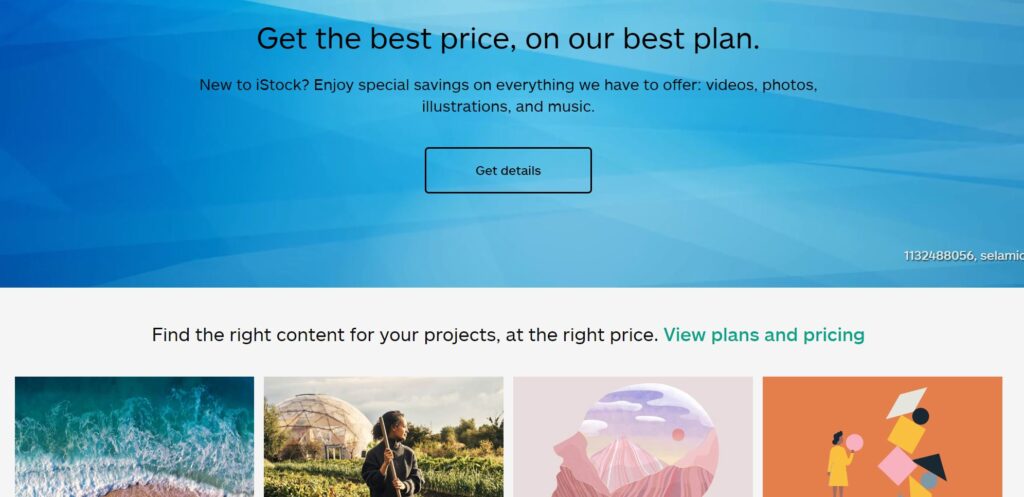 iStock houses thousands of stock images and illustrations you can use for non-commercial and commercial purposes. You can find various illustrations, such as vectors and backgrounds. Plus, you can buy cheap stock illustrations for almost any graphic you may need, like technology, science, blogging, events, and more.
If you want to get stock illustrations, you need to buy credits, and one image equals one credit. The pricing starts at $12/credit for one image. However, you can buy more than one credit and get more savings from it.
2. DepositPhotos

DepositPhotos is another site to find cheap stock illustrations. Here, you can buy vector illustrations for your website or other digital graphics. But if you want to sell printed art or apparel with these illustrations, they have various illustration styles, such as mosaic, computer generated, watercolors, and cartoons.
DepositPhotos has different pricing options, depending on your budget. They have a subscription-based option if you need different illustrations for your projects, or you can opt for an on-demand option.
Subscription-based: Pricing starts at $9.99/mo for ten images
On-demand: Pricing starts at $42 for three images.
3. GraphicRiver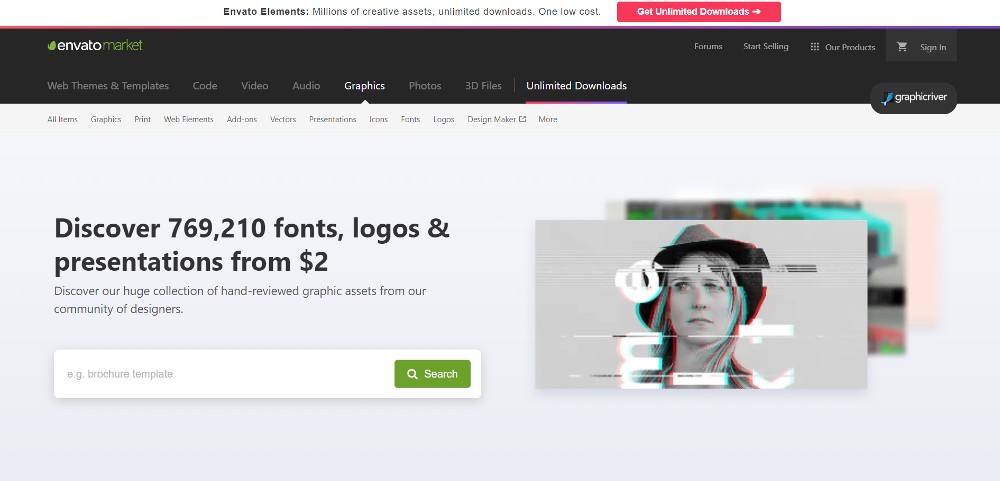 GraphicRiver is one place to find illustrations for as low as $2. But you'll have to be careful in choosing a license. You can choose between a regular or an extended license, and if you want to sell the illustration, you need to buy an extended license, which is much more expensive. Despite the licenses, you can edit the illustration for whatever purpose. Plus, if you need more cheap stock illustrations, you can subscribe to the Envato market.
One-time download (regular license): starts at $2
Unlimited download: starts at $16.50/mo
4. Creative Market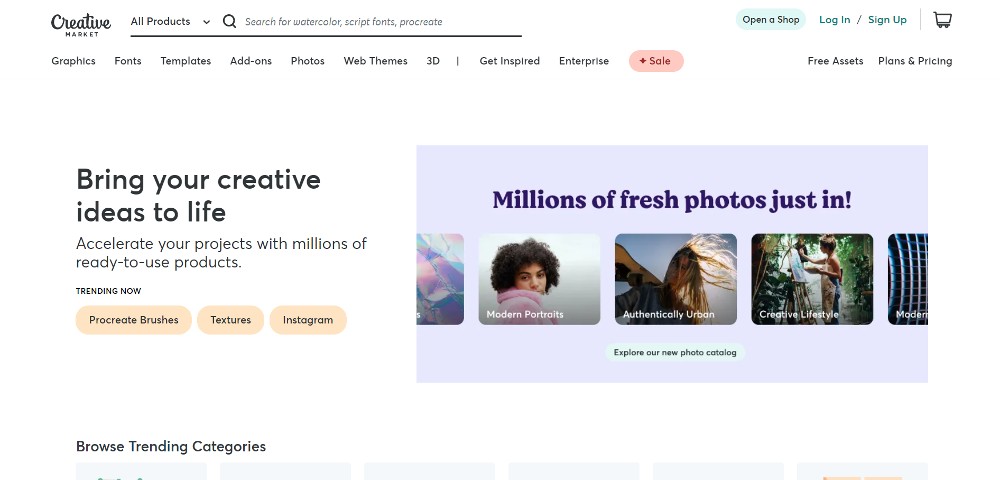 If you're looking for bundled stock illustrations, Creative Market is the best place to buy illustrations. Their bundles will help you save money, considering they include more than ten illustrations in a bundle. You can find watercolor, 3D, vectors, and clipart illustrations. Plus, you can expect high-quality illustrations since pro designers and illustrators sell their artwork here.
However, they also sell one illustration at a time, with prices starting at $1. Meanwhile, popular bundles start at $12.
5. Icons8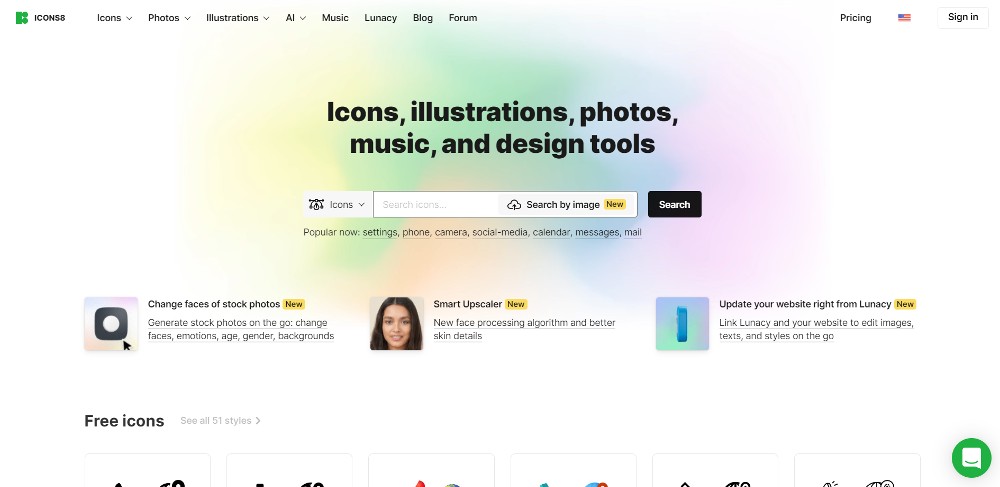 Don't let the name Icons8 fool you into thinking they only have icons. They also sell stock illustrations created by Dribbble designers. You can find 3D, vector, and cartoon illustrations on their site. One advantage of using Icons8 is you can immediately edit the image with their editor. Although the editor is free of charge, exporting the image requires you to pay. They have different payment options:
One-time payment – depends on the illustration
Pro (subscription-based): $29.mo
You can download it for free, but you can only get a low-res version.
6. Freepik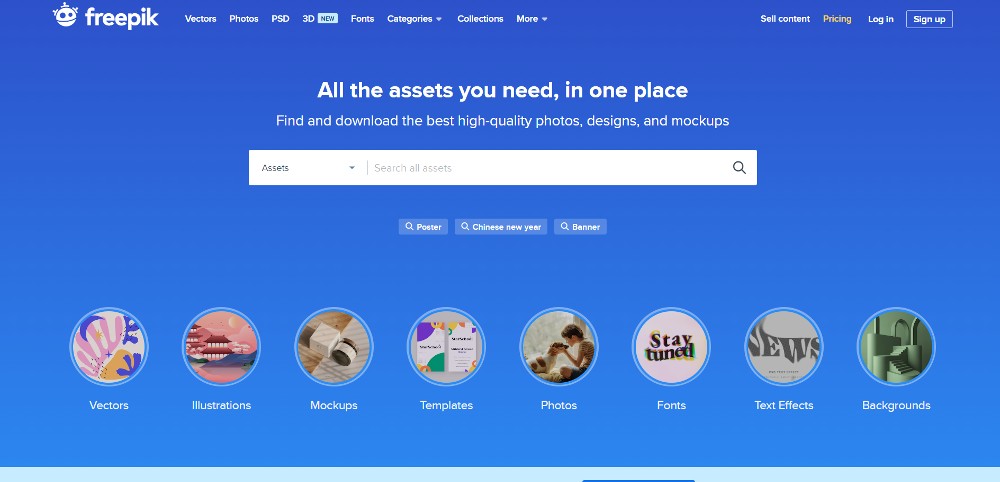 Even if Freepik offers free illustrations, you can buy high-quality stock illustrations from Freepik. The images you download for free on Freepik require attribution. But if you need to put it on a digital file and don't want to add attribution, you need to subscribe to their Premium plan to get a premium license.
It's easy to browse for illustrations on the site since it's categorized by holidays or the subject of the illustration. You can find animal, flat, and background illustrations.
Pricing:
Free
Premium – 15 EUR (~16 USD)
7. Adobe Stock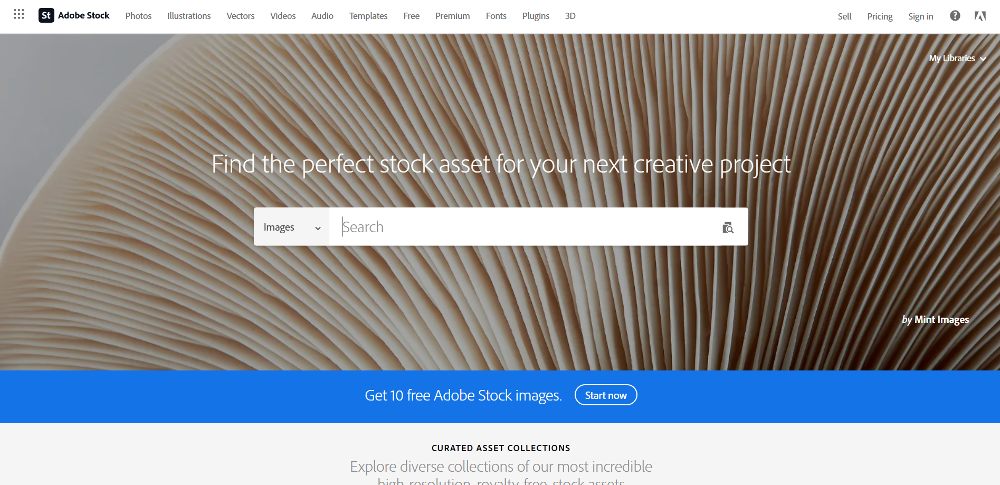 If you want high-quality illustrations for commercial purposes, Adobe Stock is a great site to find cheap stock illustrations. You can purchase digital renderings, watercolors, cartoons, and digital artwork. You will get the value of the illustrations you buy by subscribing to their plans. You have different options here:
Credit packs (starts at five credits): $49.95
Subscription (starts at ten standard assets a month): $49.99/mo
8. Stock Photo Secrets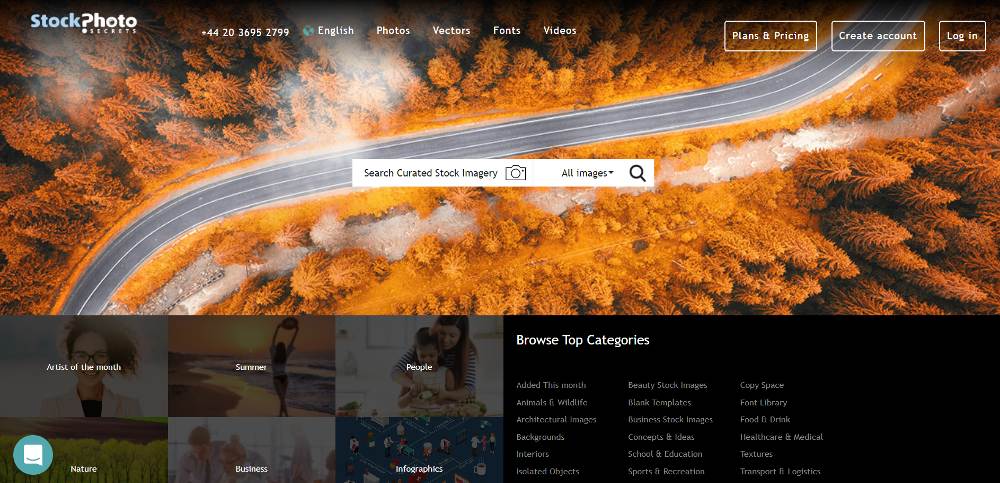 Are you looking for another site to find more stock illustrations? You should consider browsing at Stock Photo Secrets. The site has more than 3 million vector graphics and illustrations you can download! Here, you can find various designs, such as flat illustrations and cartoons. Like other stock illustration sites, you have different options to pay for stock illustrations on Stock Photo Secrets:
Subscription – starts at $35/mo (25 downloads/mo)
Image packs – starts at $39 (5 images)
Extended license packs – starts at $80 (1 image)
9. VectorStock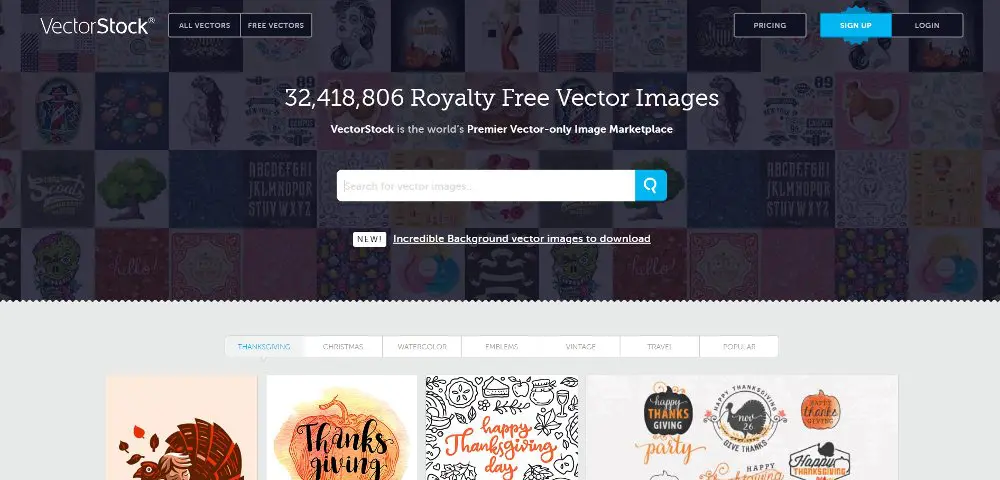 If you're looking for vector illustrations, you can check out VectorStock. Like Freepik, they also offer free vectors. In fact, they have over 900,000 of them. However, you need to add attribution for that. If that doesn't work for you, you can pay for a subscription or pay-per-image.
It can be expensive to pay per image since it costs $14.99. However, you'll get more savings if you purchase credits or a subscription. With prepaid credits, an image costs $1. But with a subscription, an image costs 55¢. Here are their subscription plans:
Plan A: $49/mo (60 vectors/mo)
Plan B: $89/mo (120 vectors/mo)
Plan C: $166/mo (240 vectors/mo)
10. IllustAC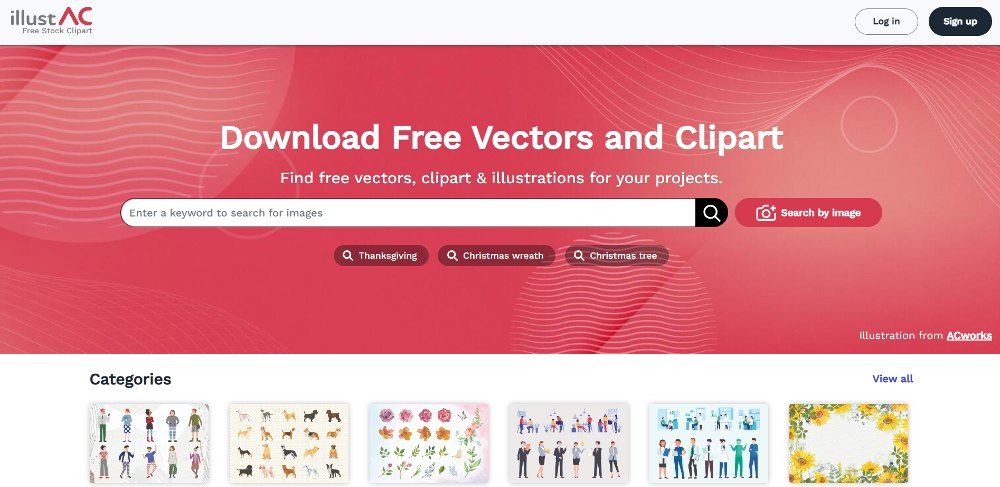 Here's another site that offers free illustrations for download, but you can purchase a plan to buy licenses. IllustAC offers cheap stock illustrations and clipart for all your digital graphics.
Unlike other illustration sites, IllustAC doesn't charge extra for other licenses you may need. It's all included in their monthly or yearly subscription plans. Plus, when you subscribe to IllustAC, you can also download images and videos from other sites like photoAC, silhouetteAC, templateAC, and videoAC. However, they don't offer a per-credit payment.
Pricing:
Monthly unlimited subscription – $12.20/mo
Yearly unlimited subscription – $11.00/mo (billed $132)
Why subscribe to Penji for custom illustrations?
Sure, you can buy cheap stock illustrations from the sites above. But will they be tailored to your specific business or project? Definitely not. What's worse, you may even find some of these same images on other sites.
To build your brand into something truly unique, custom graphics are always the better option. With Penji, you get unlimited custom illustrations and unlimited revisions. For just $499/mo, you can get custom illustrations, graphic design work, and branding assets. Plus, the files are 100% yours to use over and over. You don't have to worry about licensing or attribution.
If you want to try out Penji for 30 days, there's no risk and no long-term commitment required. Check out the plans here to learn more.