Simple background designs may play a small role in your visual project, but it completes your imagery's overall look. And with the right background design, you allow other design elements to stand out well in the finished product. Not to mention, with the rise of Zoom meetings, more are on the hunt for the perfect simple background designs to impress employees or clients. You don't have to look any further because here are 22 sites to get simple background designs.
1. Unsplash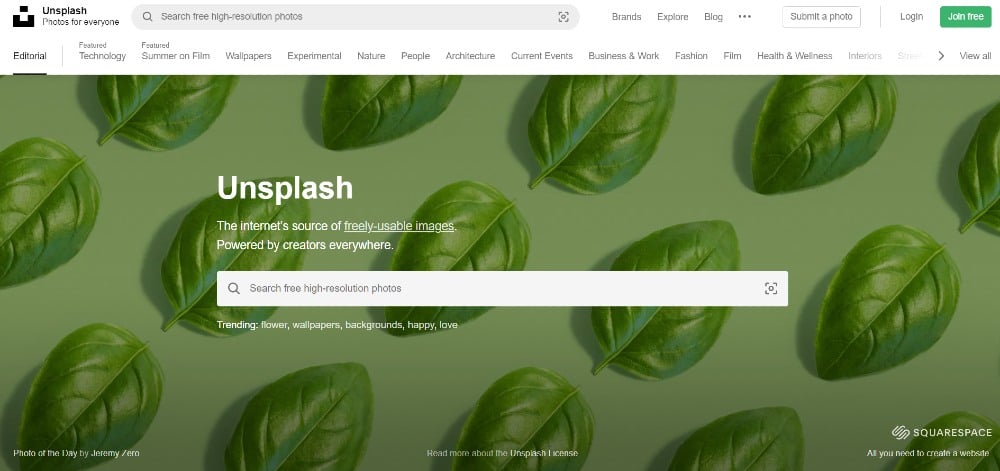 Unsplash is one of the leading free stock image sites. Anyone can download a photo to use for the following:
Blog
Email
Website graphics
Zoom background
You can find almost any photo that would be ideal for adding to any graphic. The great thing is, you don't have to add credit when using the image. But Unsplash does appreciate it if you add attribution.
Presently, Unsplash is 60k shy of 3 million photos to download. All Unsplash photos are also from the 211,166 photographers. Creatives who give their photos for free to fuel other creatives worldwide. The platform also partners with the best tools such as Trello, Squarespace, and BuzzFeed.
2. Pexels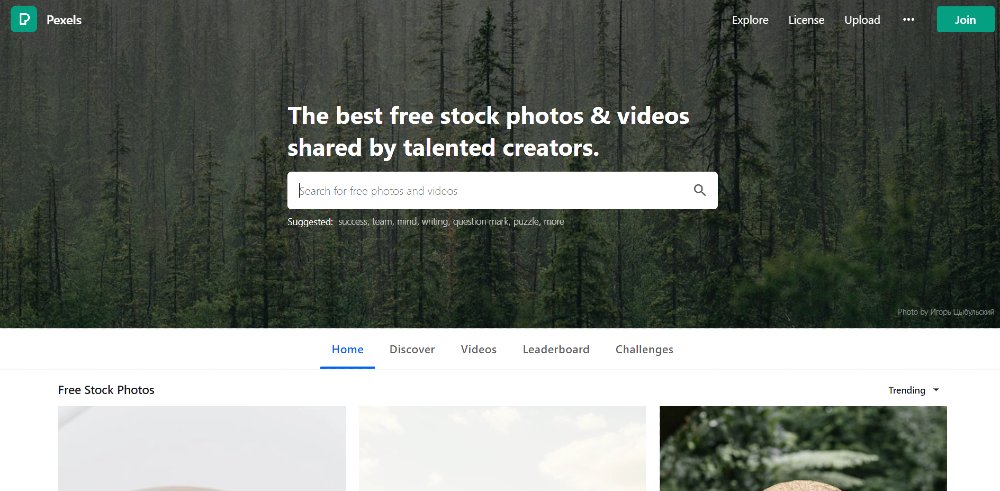 Here's another free stock image site that can rival Unsplash. You can find all kinds of photos, ideal for any purpose. Like Unsplash, you can download and use the pictures without adding any credit whatsoever. Plus, photo modification is allowed too, which is permitted if you're using any of their simple background designs when you're selling a product.
All photos from Pexels can be used personally and commercially as they are under the Pexels license. However, you can't sell the photos printed on shirts, posters, flyers, mugs, etc.
3. Freepik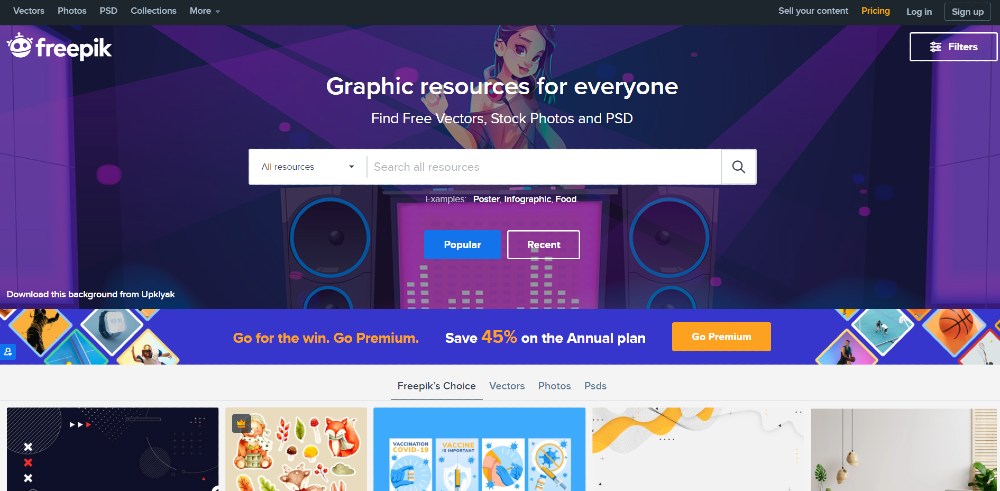 Freepik is the one-stop shop for all designs, vectors, and graphics. It's great to use any of their vectors or graphics as simple background designs on posters, website graphics, header images, and more. However, Freepik requires you to add attribution when you download their photos for free.
The platform also has other independent projects that were united under the Freepik company in 2018. These are Flaticon, Tutpad, and Piktab.
4. Pickup Image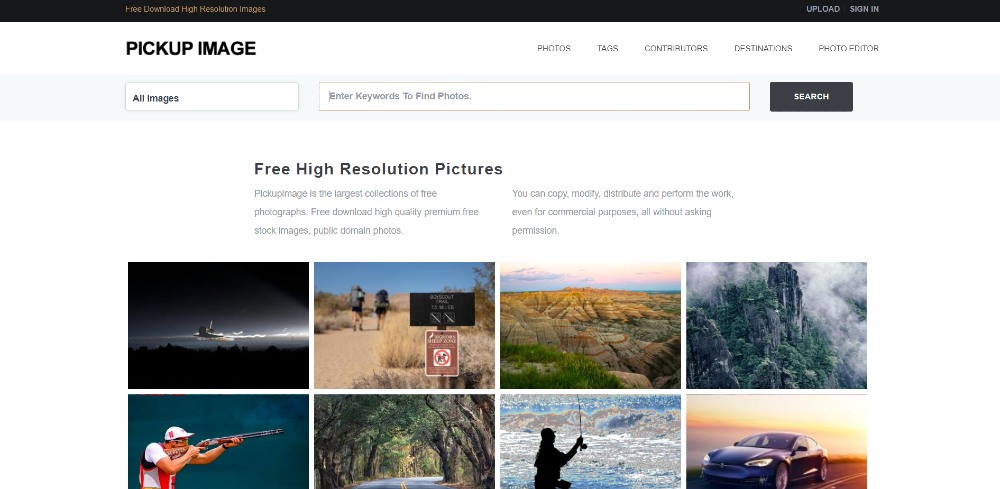 Pickup Image is another site to find simple background designs for your blog images, Zoom meetings, and other web graphics. But unlike the others on this list, you will need an account to download the photo.
Want to use the image immediately as a background, but with some added modification and text? Pickup Image has an editing tool, Pixie. There, you can make changes to the photo and use it instantly. Moreover, you can even copy, alter, or distribute the images for commercial purposes without asking permission.
5. Stockvault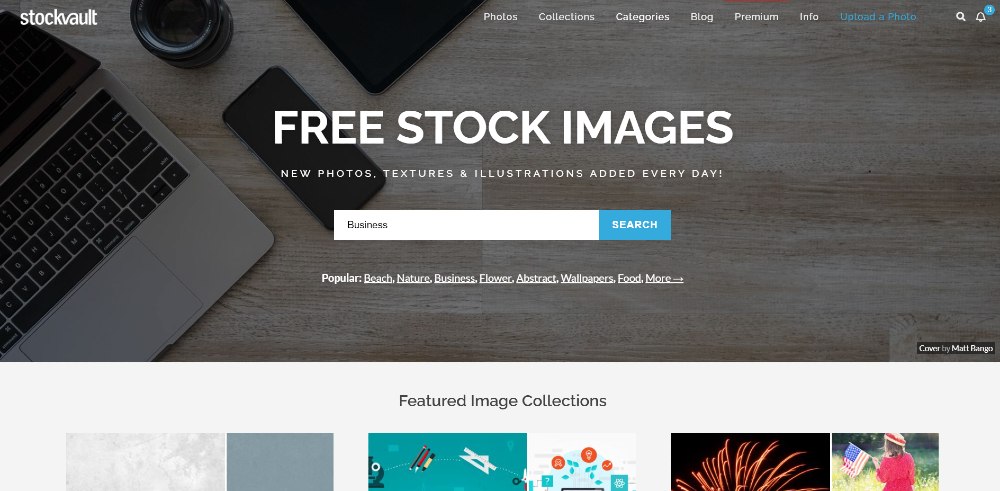 Stockvault prides itself as one of the oldest free stock image sites, and it has been in existence since 2004. What's great about the stock image site is you can find backgrounds by clicking on the Categories section. This way, it's easy for you to find simple background designs for any occasion.
So far, they have over 130,000 stock photos available for immediate download and use. New images are also added weekly. Overall, Stockvault's purpose is to offer designers, photographers, and students beautiful photos for theri non-commercial and personal projects.
6. Raw Pixel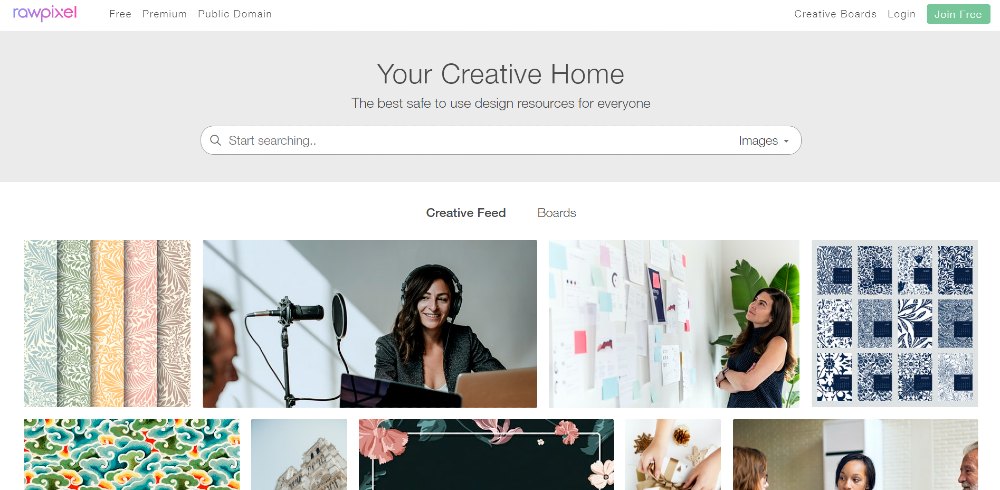 Premium, free, and public domain, Raw Pixel hosts it all. One great thing about Raw Pixel is you can download a PSD file, which you can edit through Photoshop. For example, you can use simple icons or illustrations to use for a simple background design for web graphics.
Here's a fun fact. Raw Pixel created the World Face project. This is an effort to change the perspective of stock photography. To date, the platform has garnered close to 500 shares. With this, the platform promises to donate $2,000 to the Hope for Children foundation.
7. Stocksnap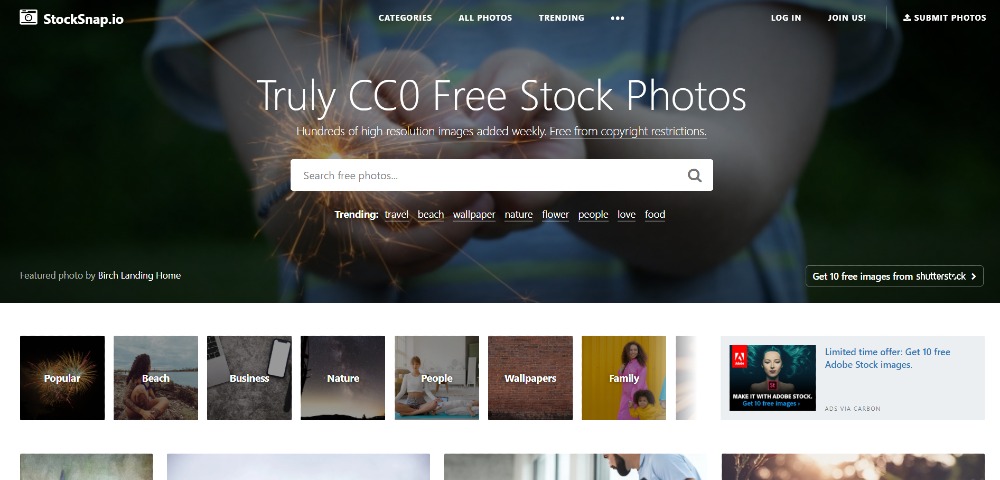 Stocksnap has thousands of photos of people, travel, and locations. Plus, with their tagging system, you can even search for photos with the right feeling, sense, mood, or content fit for your project. This makes it easy to find simple background designs for personal or commercial use.
8. Vecteezy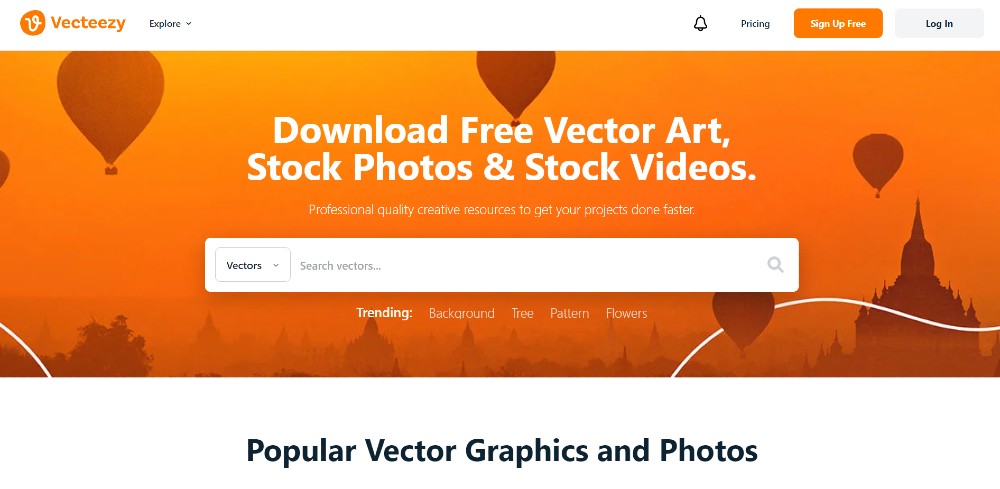 Launched in 2007, Vecteezy continues to be a freemium channel, where users can use free images with ads or pay for licensing options. Vecteezy can become your go-to platform for simple background images, considering they have thousands of photos available for digital and print use.
Similar to Freepik, you can download pictures, but you need to include attribution when you use them. However, if you're on the Free account, you can only use their photos on a limited scale.
9. JEShoots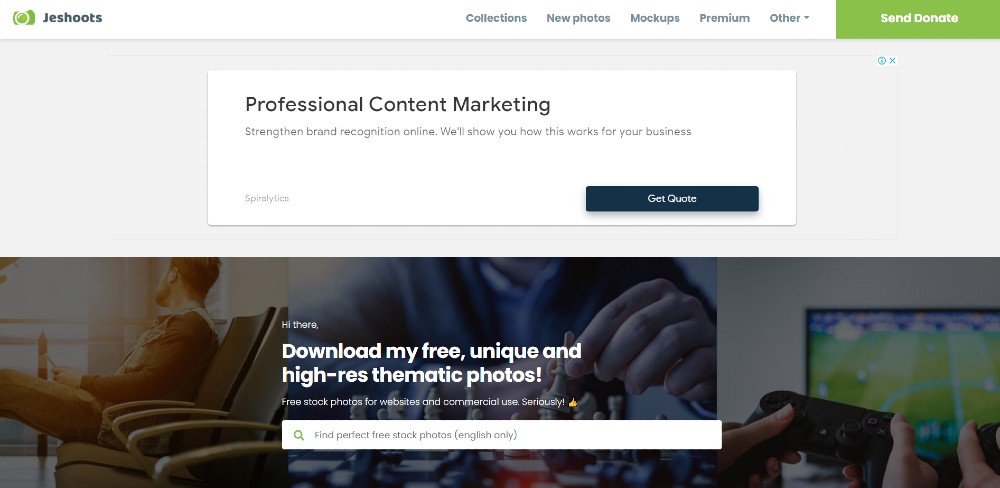 JEShoots is another place to find simple background designs for your business. Whether you need it as a Zoom background or for web graphics, you can be sure that it's free to use when you download it. Aside from that, you can even find mockups, which can be used as background designs for other purposes. JEShoots has distributed over six million photos since 2014!
10. PNG Tree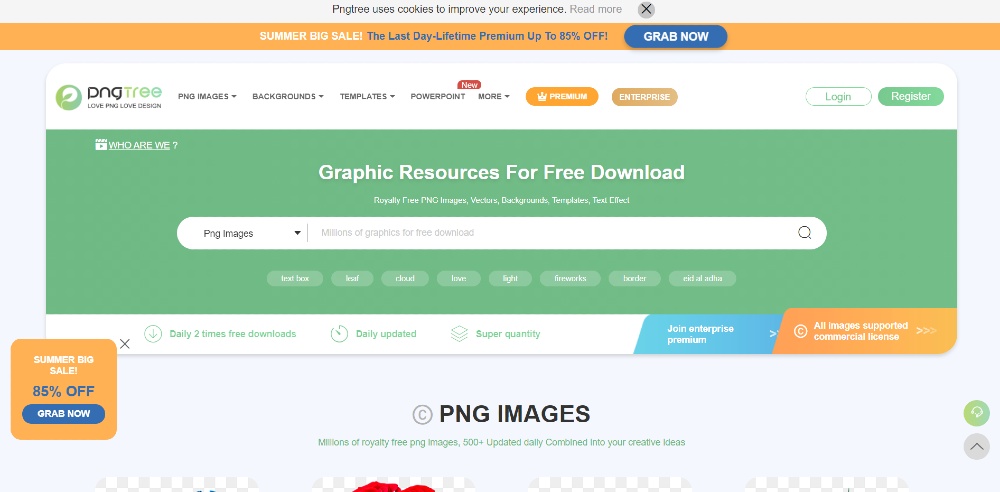 Background, wallpaper, banner, PNG Tree has it all. You can choose among various categories such as 3D, Abstract, Themed, Colored, and so much more. It's ideal to use for your web graphics, particularly e-flyers, social media posts, and email. Unlike some of the sites here, PNGTree limits the download of simple background designs on the free account.
11. Pixabay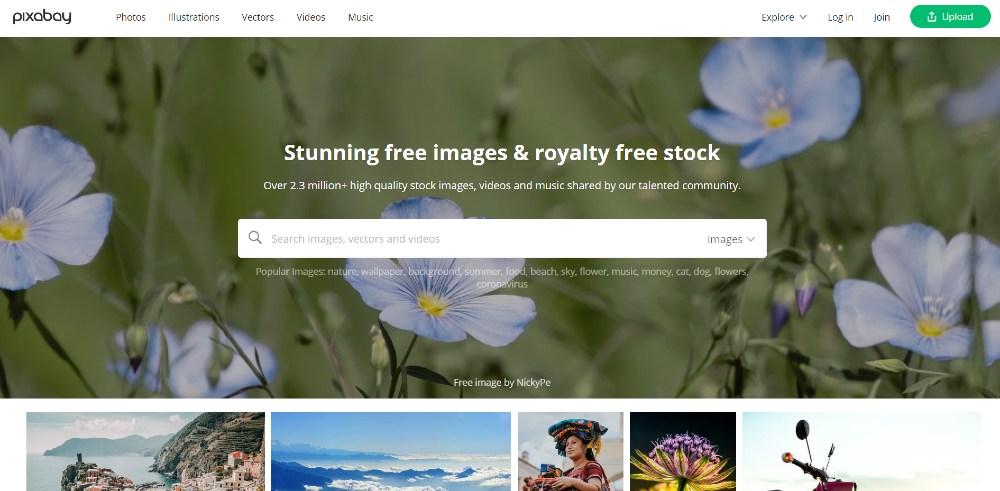 Pixabay is another free stock image site. Its advantage from Unsplash and Pexels is it has vectors and illustrations as well. And with their selection of images, you can use them as simple background photos for your website or Zoom meetings. But you can further impress people by using their free illustrations, too.
12. 123 Free Vectors

123 Free Vectors can become your primary source of all vector backgrounds. They have an extensive collection of backgrounds, from color-related backgrounds, abstract ones, holiday-themed, and even vectors for calendars! Plus, the great thing about 123 Free Vectors is you can download a pack of simple background images for any use.
13. Stokpic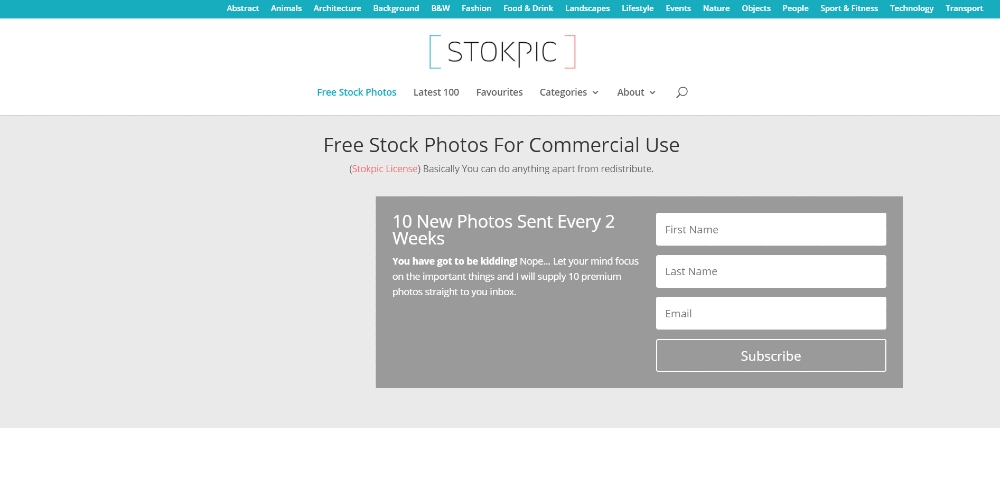 Stokpic was made out of necessity to provide free high-quality images for anyone. You can find abstract, lifestyle, food, fashion, and so many other photos. It's categorized, so it's easy for you to navigate photos. Like other sites here, you must modify the image if you plan to use them commercially. Do note that if you download the photo, you will have to hover over the download button and type in the URL on another tab for you to acquire the image.
Like other stock image sources, Stokpic was also created by a photographer who wanted to share his photos to the world. Now, Ed Gregory wants to fuel other photographers' passion so he established the Stokpic Sponsored Photographers Program. He donates all advertising sales to support up-and-coming photographers in this program.
14. Vector Stock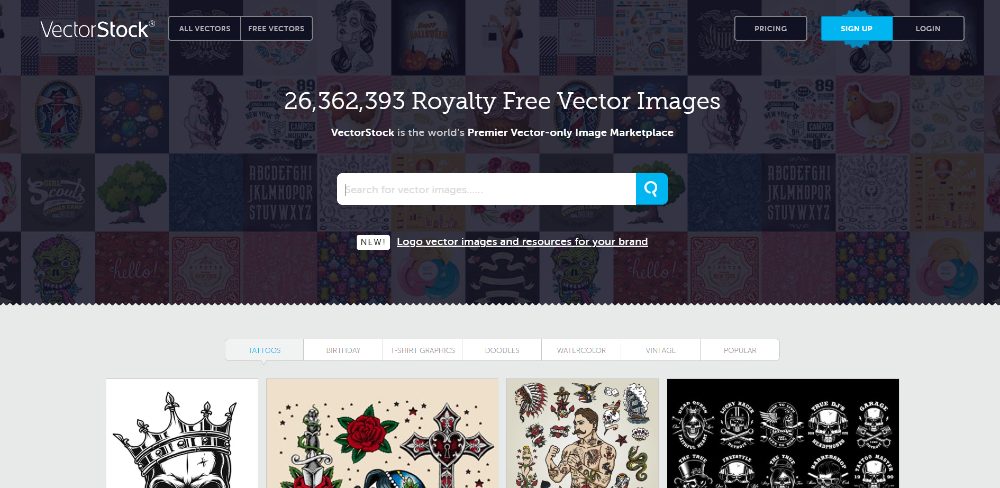 Vector Stock carries both premium and free images and vectors for your personal or commercial use. For free photos or vectors, you must put an attribution. It's one site where you can find simple background designs for your web graphics. It's also one of the largest websites with over 26 million royalty free vector images!
15. UHD Wallpapers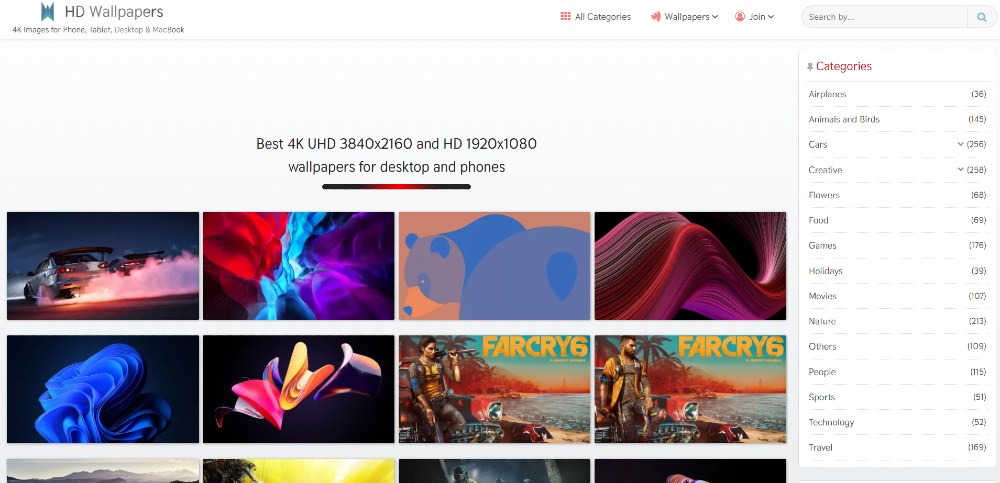 Most of the images here aren't allowed for commercial use, but if you're interested in using them commercially, you can ask permission from the "author" of the post. Still, UHD Wallpapers is another site to consider because the photos will leave you in awe. And they house great photos to use as a Zoom meeting background.
16. Foca Stock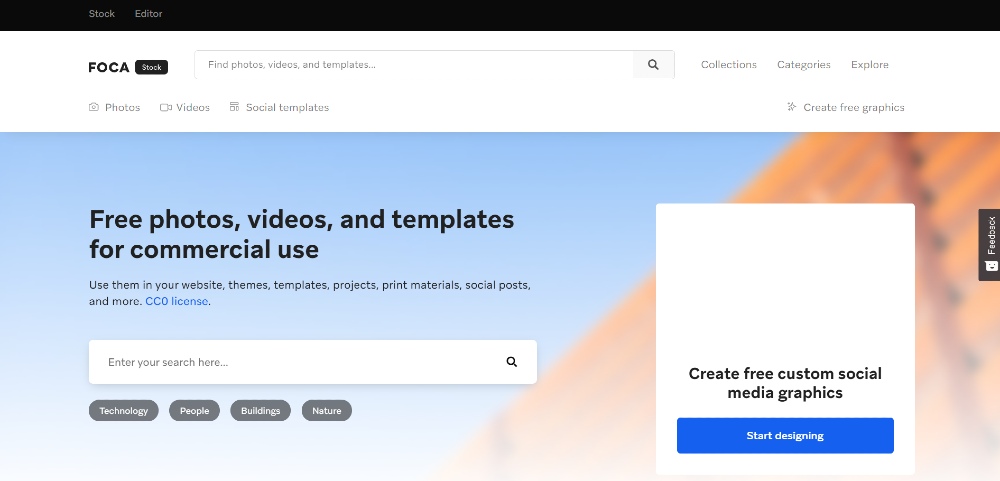 Foca Stock is another free stock image site for personal or commercial use without any attribution. Photo subjects are mostly nature and locations, but it covers tech and everyday objects as well. Aside from that, they also offer templates, which you can use as simple background designs on your social media posts. Jeffrey Betts, the owner, provides his own photos for anyone to use. Plus, you can expect new posts every week, so keep your eyes peeled for new high-quality images.
17. Dribbble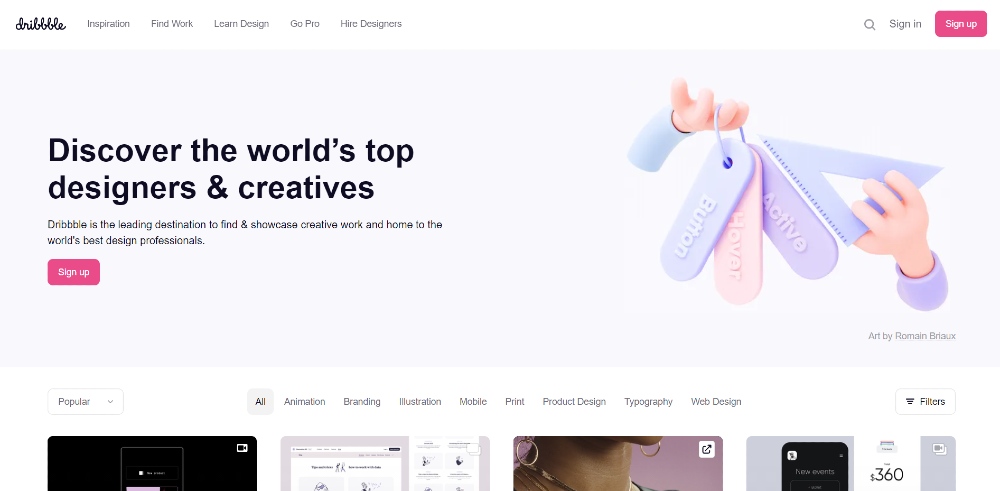 Dribbble runs like a social media network where digital designers and all kinds of creatives get hired. However, some designers will post free simple background designs both for commercial and personal use. While designers may not say attribution is necessary, you can send a message to the designer or give them credit when using their design for commercial use. Overall, it's a marriage between an online job marketplace and a design portfolio platform.
18. Streetwill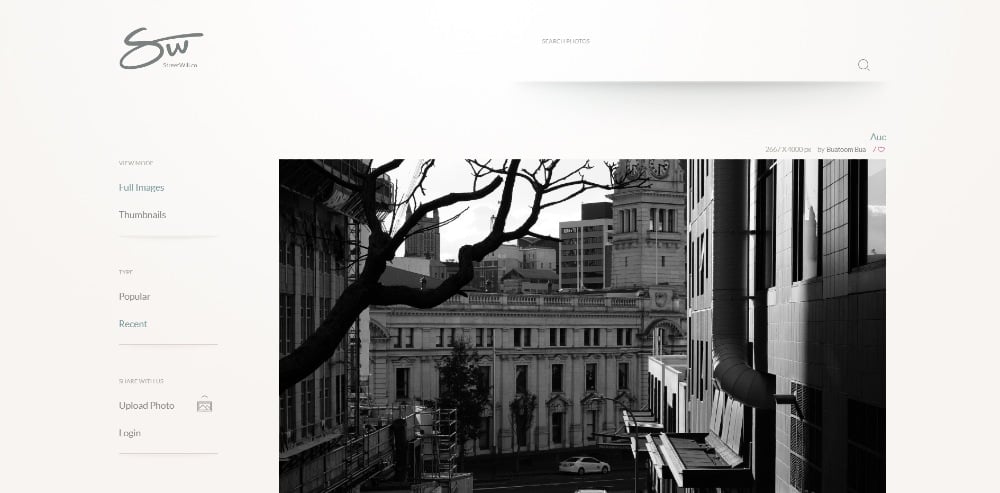 If you want simple background designs that have a vintage feel, then Streetwill is your best bet. They have a wide collection of high-quality photos of cities, buildings, nature, and others. Their images are best for Zoom backgrounds, considering the way they take pictures from certain angles. Plus, they have black and white photos to give their subject a classic look. Streetwill also has a user-friendly interface that lets you maneuver your way around the site easily.
19. The Pattern Library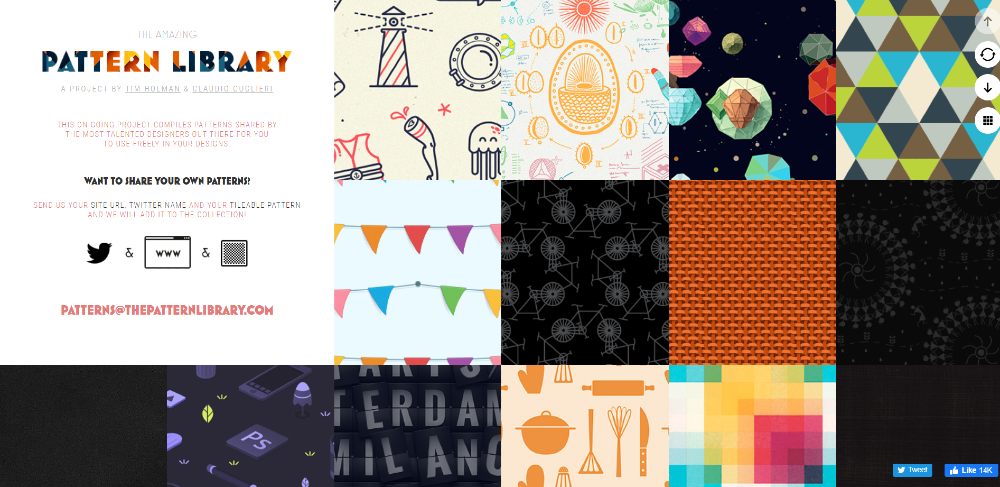 If real-life images and illustrations aren't your thing, The Pattern Library has high-quality patterns for any background. Take note that their selection is limited, with only less than 50 patterns available for download. Still, it's worth checking out, considering that the patterns are easy on the eyes, not to mention excellent as Zoom background designs.
20. BucketListly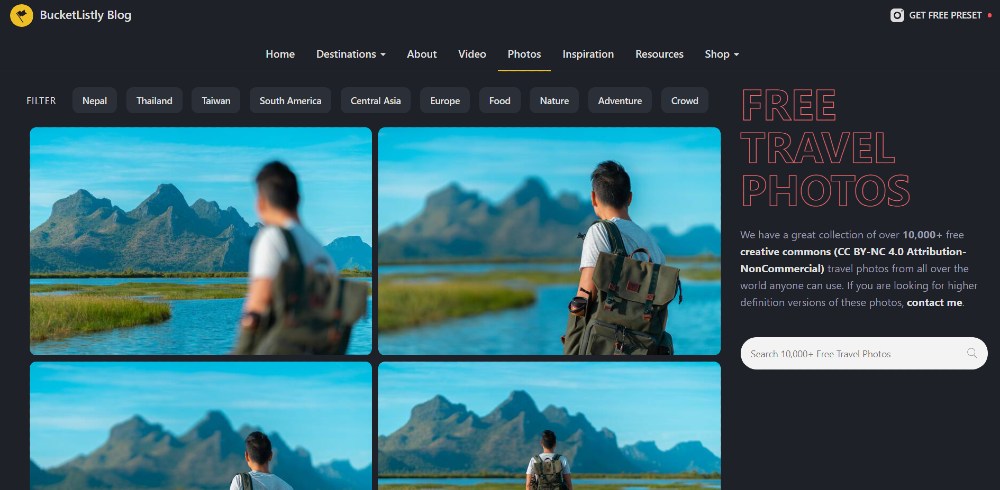 BucketListly has an interesting story. The founder Pete R. is a travel blogger who runs this platform. He gathered all his photos from eight years of traveling around the world!
Looking for aesthetically pleasing and simple background designs? BucketListly has got you covered. It's perfect to awe your fellow employees or clients during a Zoom meeting. Plus, it's best for web graphics and blog photos, too. But it's not just places they cover; it also has pictures of mouthwatering food that will make you crave a country's delicacy.
21. Canva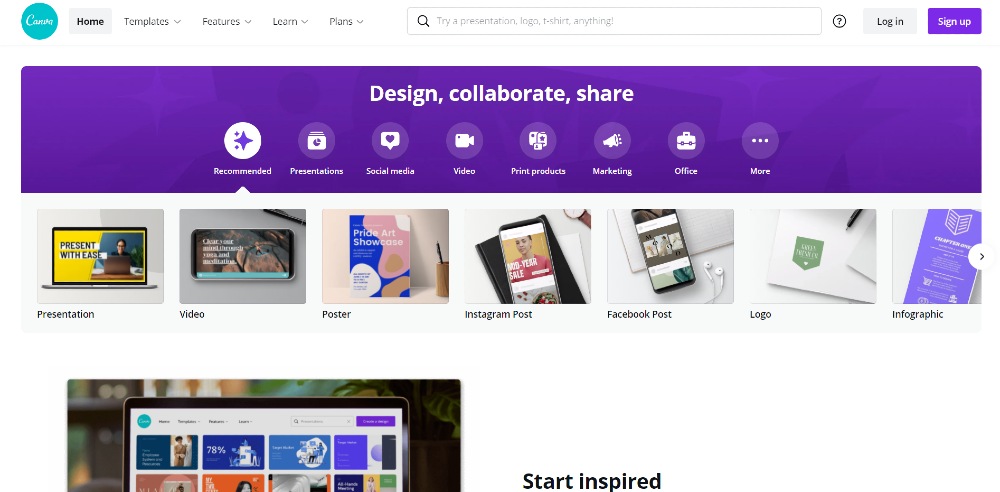 Here's a secret from me to you, Canva is a hidden trove for simple background designs. If you like to use backgrounds that are minimalistic, dramatic, or with a hint of nature, this platform doesn't disappoint.
Although Canva is one of the best tools for non-designers, it's also an excellent source for simple backgrounds. The best part? You can even add a personal flair while you're at it. Take it as your time to shine on your next Zoom meeting.
Overall, Canva is the go-to website for your presentation, poster, or website background designs. Although the Canva tool is free, you can subscribe to the Canva for Enterprise or Canva Pro for additional features.
22. Gratisography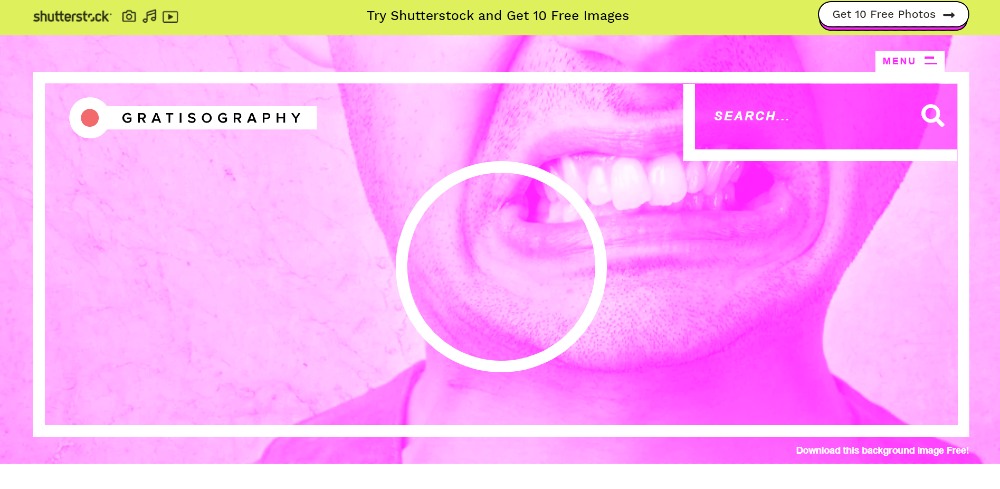 If it's a simple yet quirky background image you're looking for, you can head over to Gratisography. This platform prides itself as the "quirkiest" collection of free stock images. It's the place to lurk in if you're searching for something different. Gratisography will earn major brownie points if you love wacky animal backgrounds.
Final Thoughts
Stock image photos and vectors, like the ones listed above, have become accessible for personal or commercial use. They can enhance your design's overall look and provide context and meaning. In case you don't know how to use illustration, these could act as background images for personal use. Regardless of what purposes, you have 22 sites to choose from and find your perfect simple background design.
Sure, free background designs will be easier on your finances. But, unfortunately, "free" has its limits. It can be tempting to rely on these sites, but the best way to get simple background designs without getting into any trouble is by subscribing to Penji.
Customization is in when it comes to branding. And Penji can help you with that. All you have to do is sign up and subscribe. It's that easy. Sign up here and request simple background designs now.