Before making your bakery public, don't miss out on a business must-have branding ingredient: a logo. And your bakery logo should reflect your identity. Plus, it should also be memorable for your customers. But you don't need to design a logo by yourself. Our Penji designers will be happy to create one for you here! And if you need ideas, our designers created the logos below.
1. Amari Bakery
Grains are a common feature of many bakery logos because of what they sell primarily: bread. One standout feature of this logo is the font. Although cursive fonts are rare in logos due to readability, this one works well for the company because it looks like the owner's signature. A personalized logo like this can give your logo a distinct look and help your customers remember your logo better.
2. Mo's Cookies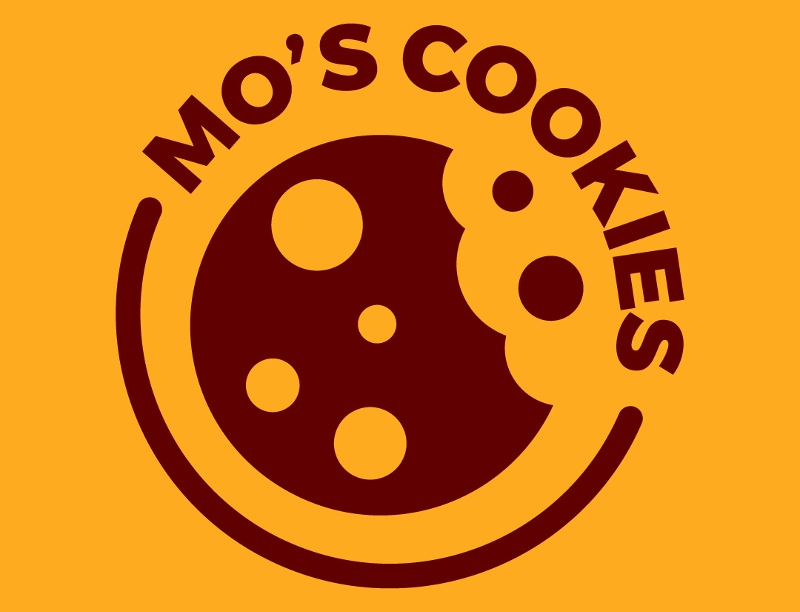 Take a bite out of this cookie from Mo's Cookies logo. The cookie takes center stage and is large enough for people to see if it was placed in a physical store. It will definitely whet one's appetite when one sees it.
Another notable feature of this logo is its shape. Circle logos help create an approachable and warm vibe. Of course, cookies are round, but Mo's Cookies wants to present a friendly vibe and image to their customers through their logo.
Fantastic bakery logos for your business
Let Penji create a delectable logo in 1 to 2 days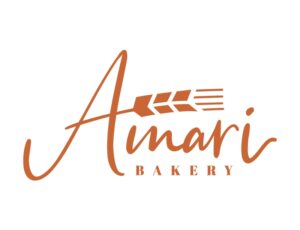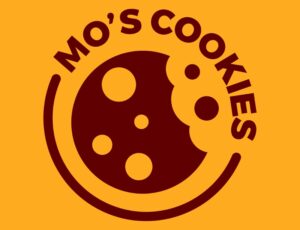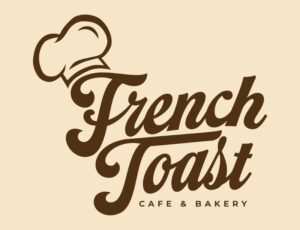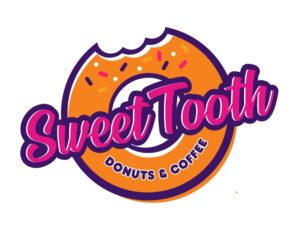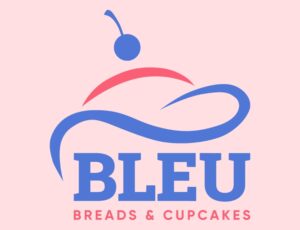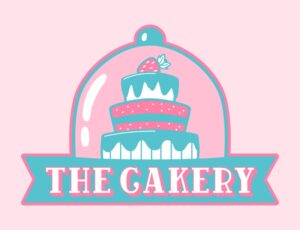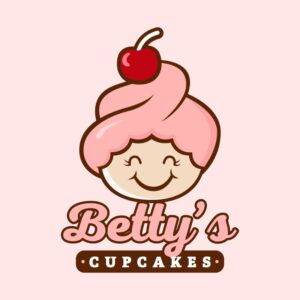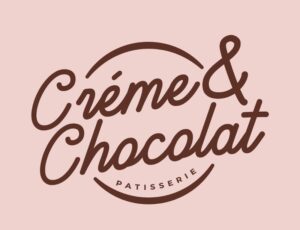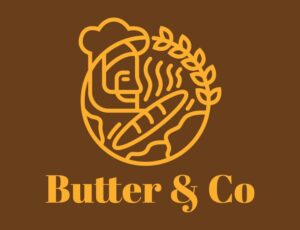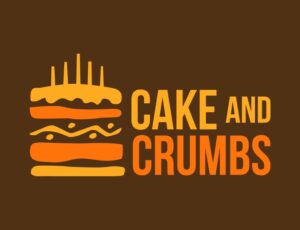 3. French Toast Cafe & Bakery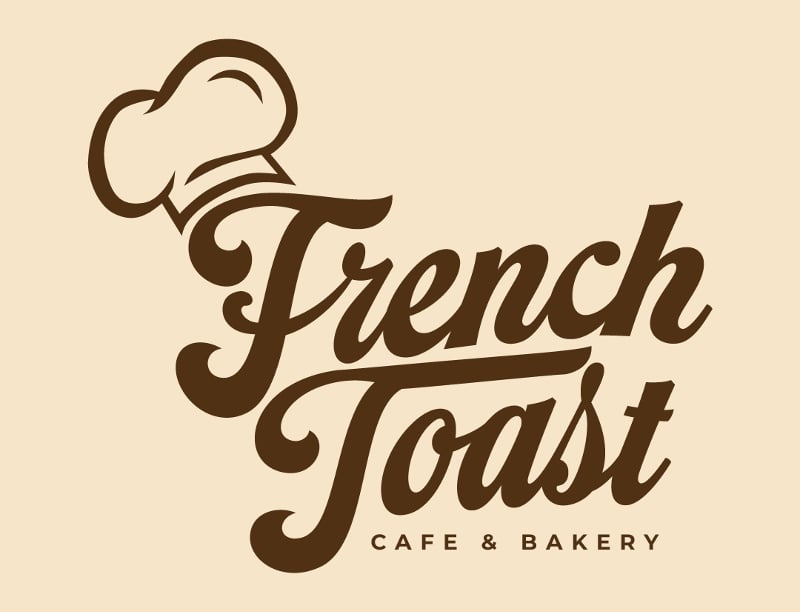 Here's another logo using a cursive font. The French Toast Cafe & Bakery doesn't use imagery of a french toast, and if you don't want to go for the obvious symbolism, you can go for something else like a baker hat.
4. Sweet Tooth Donuts & Coffee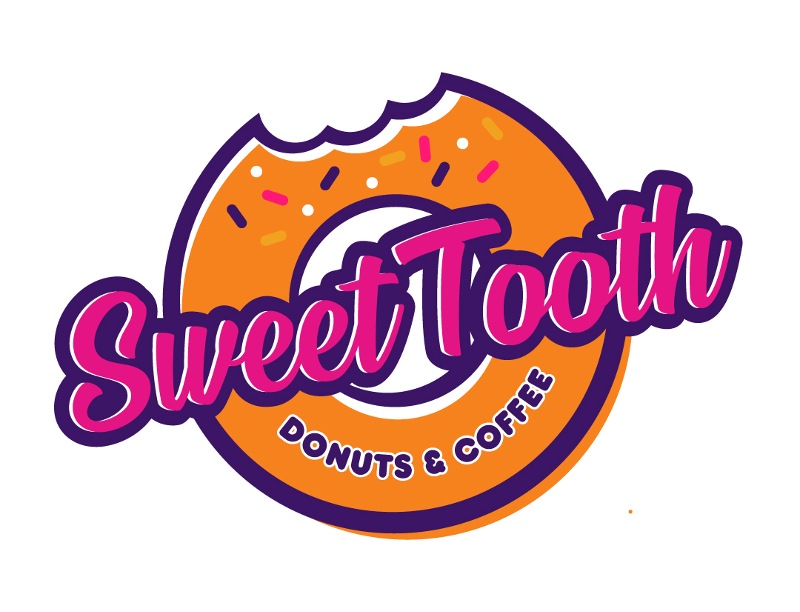 Don't be afraid to give your logo a pop of color like this one for Sweet Tooth Donuts & Coffee. However, you need to pair the best combos to make it pleasant to the eyes. The combination of pink, blue, and orange give life to the logo and can entice customers to try out their donuts.
In addition to the color combo, take a look at the logo typography. Instead of using only a cursive font, they added an outline with a contrasting color, so it's more readable.
5. Bleu Breads & Cupcakes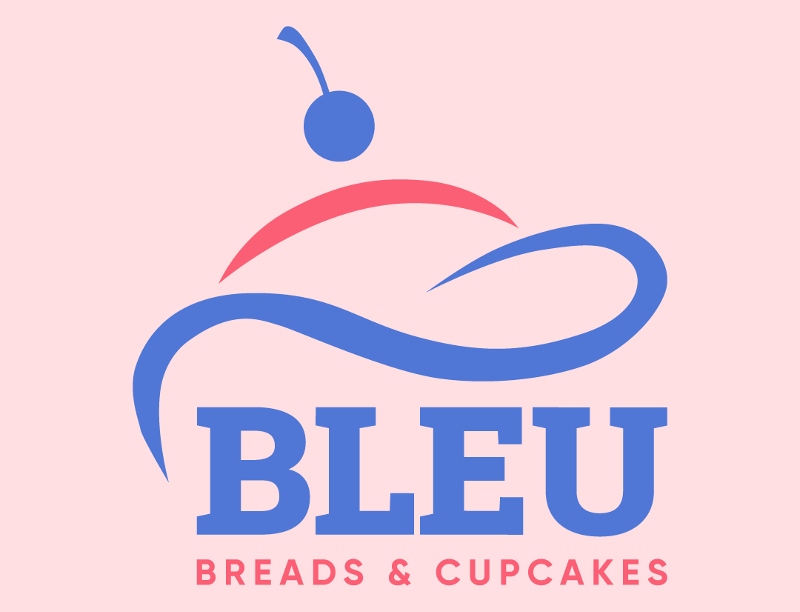 Do you want a minimalist logo design? Here's an example from Bleu Breads & Cupcakes. They made use of whitespace effectively. Plus, they used two colors to stay consistent with the minimalist theme.
6. The Cakery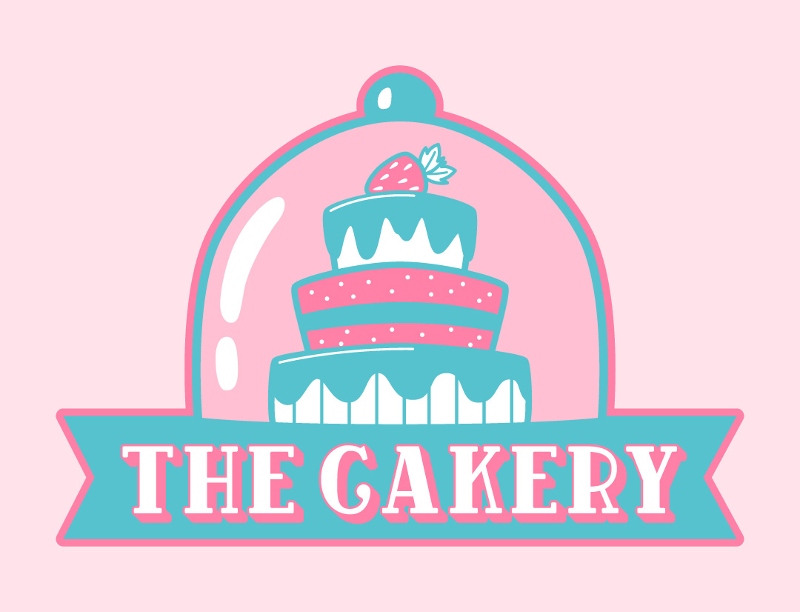 If you don't want only a cake as your primary logo image, take a look at this example from The Cakery using a cake dome. And to give it a clean and glassy look, add tiny lines to achieve it. In addition to those, pastel colors have also been associated with many dessert or bakery shops. Although that's the case, The Cakery logo remains unique due to font use and imagery.
7. Betty's Cupcakes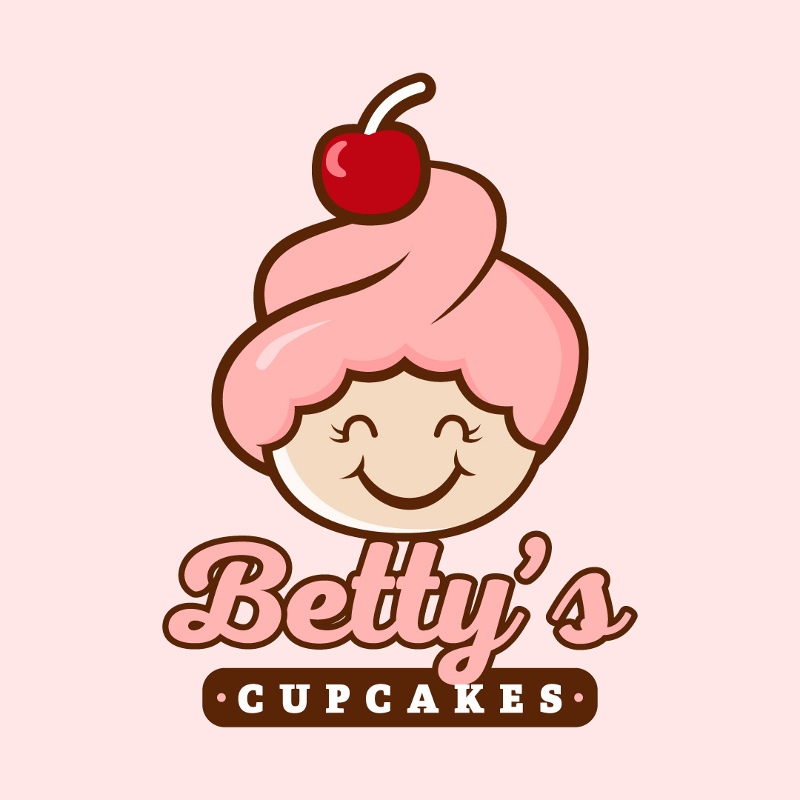 Make your logo look even more special with a character like this for Betty's Cupcakes. As you can see, Betty's hair is shaped like cupcake frosting, giving it a fun and sweet look. It even has a cherry on top! Plus, you can make your logo look sweeter with a smile. This could even cheer up your customers.
8. Crème & Chocolat Patisserie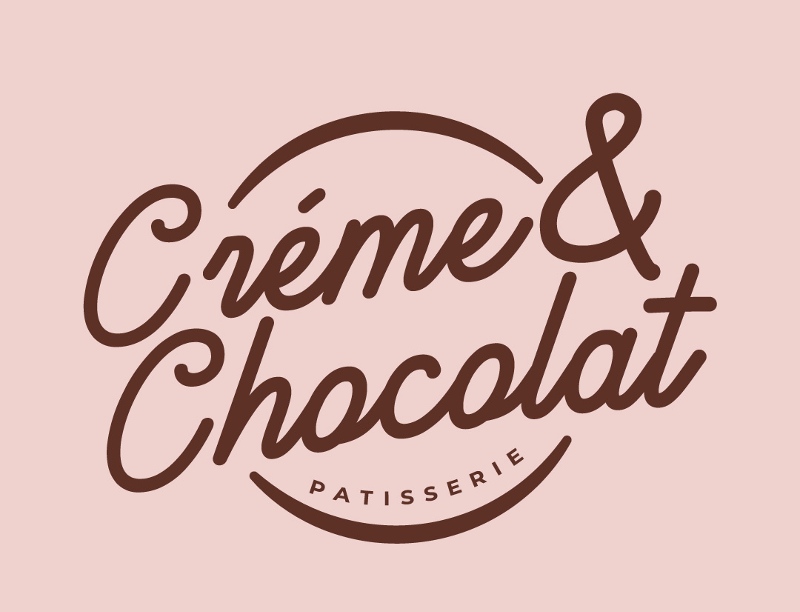 Keep your logo simple but elegant, like this logo for Crème & Chocolat Patisserie. This logo example is ideal for bakeries and patisseries with French influences. If you also want to achieve that chic look, use thinly weighted cursive fonts. Plus, make sure that they're readable enough that anyone can read them from afar.
9. Butter & Co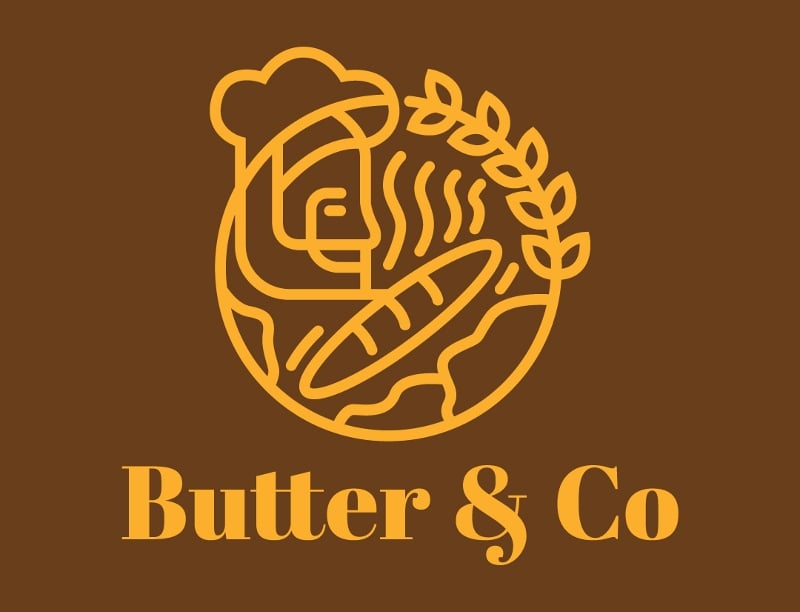 If you want to go for a unique logo design, check out this logo for Butter & Co. You don't see a lot of abstract geometric illustrations for bakery logos. However, that's what will make your bakery distinct from the others. It can surely intrigue your customers and make them curious. Plus, using yellow strengthens the brand name too.
10. Cake and Crumbs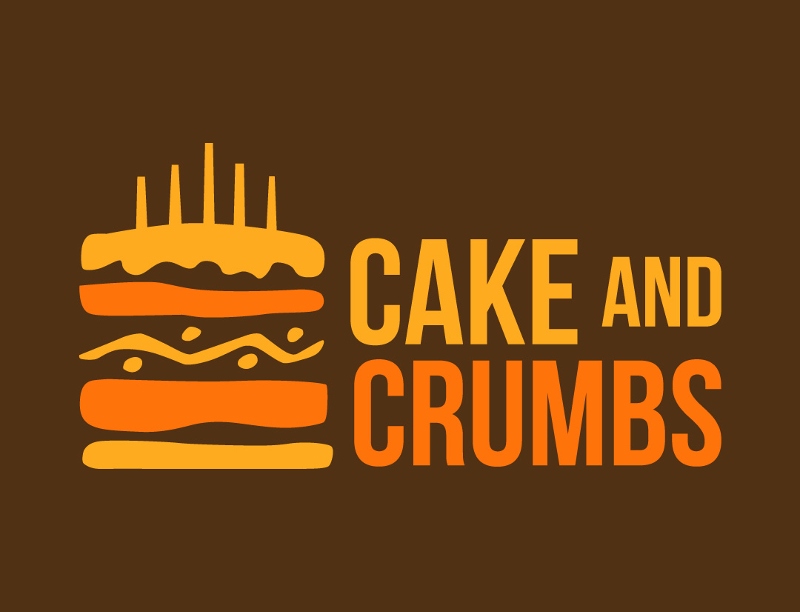 Reimagine cakes for your logo like this one for Cake and Crumbs. The layers are there. But it appears it was deconstructed and uses whitespace to show the different layers. Keep it simple with two to three colors. Plus, pair brighter colors with a neutral one, like brown, to help the brighter colors stand out.
How to Get or Create a Bakery Logo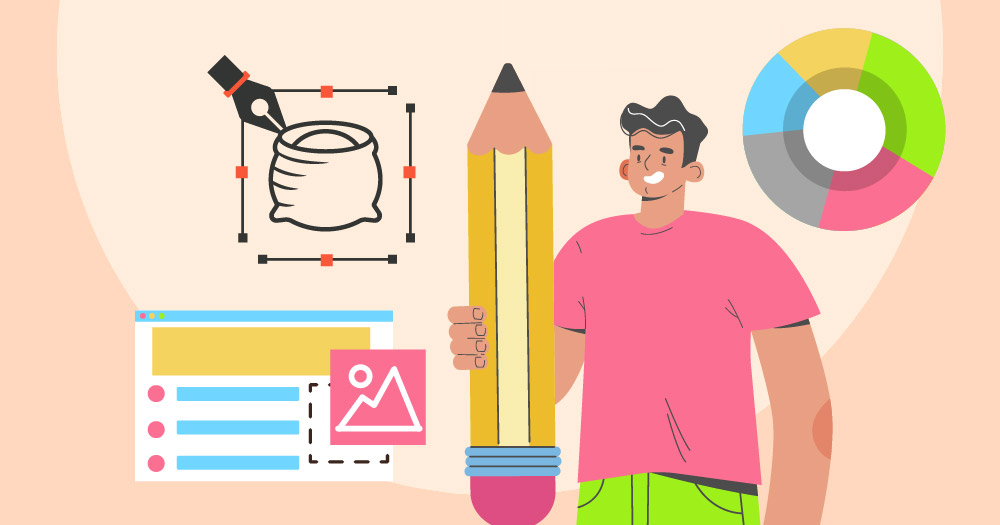 If you want to create a logo by yourself, logo makers are there to help you. However, if you don't want to do the heavy design lifting, you can entrust your logo to designers and design services. Know how to create or get a bakery logo from designers or services.
Do-it-yourself
Many startup founders and small business owners can now create logos at the push of a button without needing design experience. They can use logo makers to help them make logos in minutes. And this is possible through AI. However, there's a downside to getting an instant logo from logo makers: your logo may not be unique.
Freelance graphic designers
Designers are an alternative to logo makers, and you'll encounter them in three different ways, the first being freelance graphic designers. You can find them on freelance websites, such as Fiverr and Upwork. And you have tons to choose from. However, you might save time in finding freelancers by opting for agencies. Plus, you can't really guarantee quality with many freelancers.
Design agencies
Many design agencies have been known to produce amazing logos. But design agencies offer more than logos, such as branding packages, web design, and social media posts. However, due to the steep prices, many small businesses may opt for freelancers or unlimited graphic design services.
Unlimited graphic design services
Unlimited graphic design services have become an option for many small businesses or bakeries to get their bakery logos due to affordable prices. When you subscribe to unlimited graphic design services, you can request a logo and other design projects. Plus, you don't need to look for designers since these services have hired the cream of the crop, like Penji!
Let Penji Whip Up a Bakery Logo for You
Aren't these logos a treat to the eyes? And if you want something similar to yours, you can subscribe to Penji here! But if it's only a logo you're only looking for, don't worry, Penji can create one for you in our new Marketplace!