A Google research confirms that users form opinions on designs in a mere 17 milliseconds. That's how impactful great design is when building a brand. In short, your brand identity is a magnet for judgment, you need to make it look as good as it can.
On-demand graphic design service, Penji, has brand designers that can help elevate your branding strategies. This article will guide you in creating the best brand designs and showcase what Penji can do for you. Scroll to the bottom for a special promo code for Penji's design service.
Why Poor Design Can Put Your Brand at Risk
Chief Executive Officer of Jaguar Land Rover, Ralf Speth, once said, "If you think good design is expensive, you should look at the cost of bad design." This, coming from the man in charge of "the world's premium SUV brand of choice." If there's one perfect example of excellent branding design, it's this company.
Branding is how you present your business to your customers and the world in general. It has to be recognizable for people to differentiate it from a plethora of competitors. An ACM Digital Library study found out that most website critiques relied on the perception of the site design, not its content. This is more than enough proof that sometimes, beauty precedes brains.
Demand Metric, a marketing solutions provider, tells us that consistently presented brands are 3.5 times more likely to enjoy excellent brand visibility than those with an inconsistent brand presentation. What does this tell us? Poorly designed branding visuals perform less than those that are carefully crafted. And that's why many stress the importance of building a brand.
Of course, Jaguar earned its reputation for being a top-notch vehicle manufacturer. Their brand designers only helped with what's already evident. For everyone else, you'd think that brand design isn't something as crucial. It is. Why waste a good company with mediocre brand designs?
It's a hard fact, poor branding design will get you a hard time proving your value.
What is a Brand Designer?
A graphic designer creates pieces of design involving typography, colors, and images to be used for marketing and advertising on a variety of platforms. On the other hand, a brand designer's job is more specific. The primary role of a brand designer is to define and give life to a brand.
Brand designers take a company's mission, vision, and philosophy and convert them into ideas that we, the consumers, can see and feel. While it may be easy to confuse the two, they are entirely different from one another.
When Do You Need a Rebrand?
A common misconception with branding is that it's simply comprised of a logo and the company name. Your company's brand is the collective sum of the experiences your customers and prospects have with you. It is the tool that communicates what your business does and how you do it.
A good brand is one that brings trust and credibility to your company. However, branding progresses over time. It evolves and changes that sooner or later, you'll need to rebrand.
While the most established names such as Coca-Cola or Nike have had their logos since time immemorial, not everyone has that privilege. You'll have to consider rebranding but knowing when and how to do it can be a complicated concept.
Here are the telltale signs that rebranding should be on your agenda:
Your Branding Feels Outdated
When you see new companies looking similar to you, it's time for a rebrand. It may be that when you first started the company, you had the trendiest logo or fonts as your branding. That trend may have caught on, and everyone else wanted to have them. Thus, that look and feel that everybody has.

Trends in color and typography may come and go. When you feel that what you have has that 90's feel, it's time for a rebrand.
Your Business Has Evolved
When your business grows to include more services or products, your branding should evolve with it, too. Business growth can mean additional people to target. Your current logo may no longer speak to them, so a rebrand is not only optional, it's a must.

A rebrand will give your company a fresh look and project an image of dynamism. This will help gain new customers and keep loyal ones.
Your Brand Keeps Getting Lost in the Competition
If, at first, you used a generic logo, the chances are high that you'll find another branding very similar to yours. This is the problem with using templates or online logo makers. You won't have a unique look that will only result in looking the same as everyone else.

The primary purpose of branding is to separate you from the competitors. If what your branding does is to confuse you with them, better rebrand now or risk losing sales.
Different Types of Brand Designers
Brand designers can be broken down into several subcategories. You may need one or two, but to know which ones to hire, here is a list and their corresponding responsibilities:
Logo Designer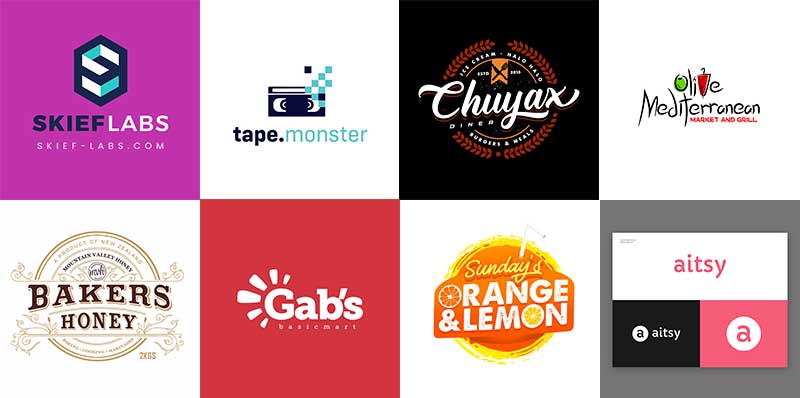 A logo designer is someone who creates the branding that represents or symbolizes a business. It is a specialized designation as there are many factors you need to consider when designing a logo. Logo designing isn't creating doodles that would look good on a business card.
Logo design is about creating visually pleasing and identifiable graphics. This type of designer has to take to heart what the company embodies to create the most suitable one. A logo designer has to be knowledgeable in composition, color combination, and typography, to name a few.
They have to know the latest software to execute their designs as well as up to par drawing skills. They should also understand the marketing and research aspects of logo design. A logo designer should also keep abreast of social and cultural trends to know what's appropriate for the brand and what's not.
Related Post: How To Use Unlimited Logo Revisions To Your Advantage
Web Designer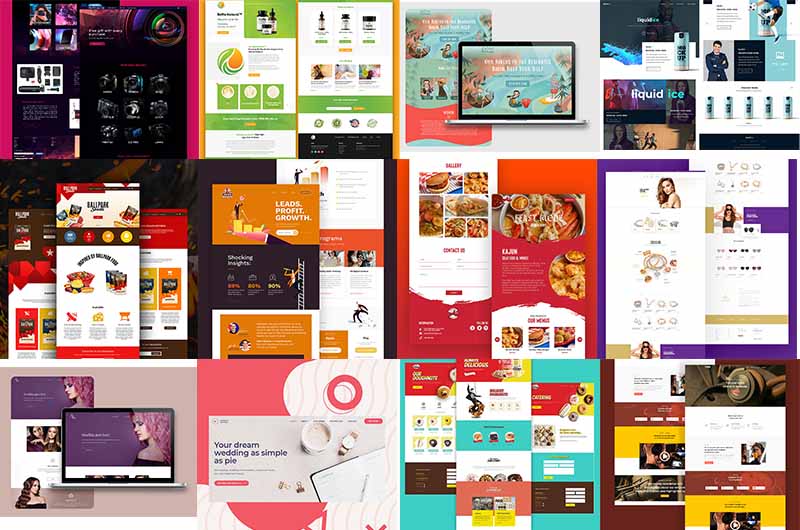 A web designer is responsible for creating the design and layout of a website. This entails skills to start a new web design and revamp an existing one. This role is completely different from a web developer whose main task is to write code that tells how a website should behave.
A web designer's responsibility includes producing sample websites, updating existing sites, and working with the developers and clients. Web designers should know the latest in software and technology. They must have a background in programming languages as well as an eye for the visually appealing.
When searching for a web designer, make sure that they have creativity and imagination, problem-solving and analytical skills, and SEO knowledge, among many others.
Advertising Designer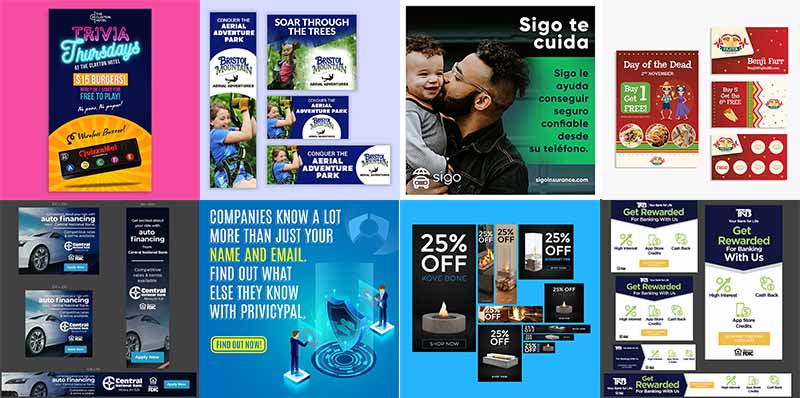 As we learned from the statistics above, a consistently presented brand enjoys more visibility than those that don't. This is the reason your company's advertising endeavors should also reflect your branding.
For this, you'll need an advertising designer that has branding as their main focus. These are the people tasked to design effective campaign materials for use in advertising your company. They are the ones responsible for producing print and digital ads that convey the clients' messages. From newspapers to billboard ads, they must have the creativity to entice consumers to patronize their clients' businesses.
The skills an advertising designer needs are knowledge in colors, typography, layout, the relevant software, and a little bit of marketing. Advertising designers should also be good communicators and listeners to help them execute every clients' instructions.
Related Post: Why On-Demand Ad Design is an Agency's Secret Weapon
App Designer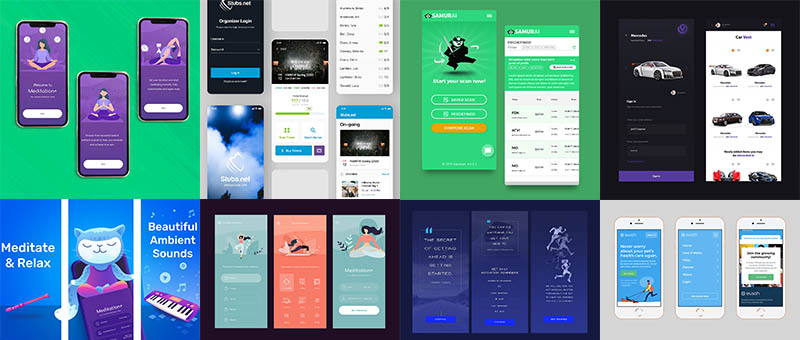 Whether it's an eCommerce app, games, maps, or any other app, you need to have your branding visuals on yours. You'll be needing the services of an app designer to do this. An app designer, also known as mobile designers, can help you brand your apps to make it exclusively yours.
App designers work closely with UI/UX designers to enable them to apply their designs on the interfaces. Included in their job description is the ability to design for different platforms such as iOs and Android. App designers must be knowledgeable about how people use their devices and must have the acumen for adapting to new technologies.
Characteristics that you must look for in an app designer includes strategic thinking, researching skills, updated on the latest trends in UX, along with a ton of creativity.
What to Look for in a Brand Designer
It may seem like finding the best brand designer for your company is simple and easy. What you must be aware of is that there are many designers but not enough brand strategists. There are designers who produce the designs that you need. And there are those that will focus on creating for your client rather than what your personal preferences are.
To know if the designer you are thinking of hiring is a brand designer, check the following traits they must have:
Creativity
Obviously, this is one trait a brand designer must have. However, looking at portfolios may convince you of the right choice, but that may not be enough for what you're looking for. Make sure that brand identity is the focus of their work samples.
Look for their logo designs that solidly show their level of perception. Check if what they offer you is what you'll be needing in terms of logos, alternate logos, and other branding graphics.
Niche
Although a good brand designer need not be specifically focused on your industry, it helps if they have experience in the same niche as yours. A restaurant owner would naturally want someone who knows menu designs and other related graphics. But a good brand designer can be flexible to do any design challenge that comes their way.
You can always hire a good designer whether they worked in the same nature of the business that you're in or not. But remember, experience can make a big difference.
Chemistry
Having a brand designer that's as excited about a project as you are is akin to winning the designer lottery. This may be the trait that's hardest to find out, but it's the most worthy. Working with someone on the same page as you gets the job done right.
To get an idea if the potential candidate is a good fit, interview them in advance. There are several ways to do this—over the phone, through Skype, or via chat. Think of it as a friendly conversation rather than a stiff interview. After all, you want to know if they're the right fit for you and you for them.
Penji as Your Brand Designer
If reading all these overwhelms you, you should be getting the services of Penji. Choosing which brand designer you need most from this list can be mind-boggling. Especially if you only have the finances for just one or two, Penji is the solution you need.
Our team of professional graphic designers is composed of logo, web, app, and many other types of designers. We have extensive experience in creating brand identity visuals for agencies, startups, and individuals. The samples included in this article are proof of our flexibility and creativity. Watch our demo video today to learn more about how Penji can be your brand designer.
Penji's unlimited graphic design allows you to submit as many branding designs as you can. This means that you can request logos, social media graphics, digital ads, or infographics for a flat monthly rate. So instead of hiring a specific brand designer for each task, Penji can do all of them for you.
Related Post: How To Use Graphic Design Services To The Fullest
Final Thoughts
A brand designer is a business essential. Getting one for each project can be time-consuming as well as financially draining. The answer is plain and simple, get a company that can do the whole shebang—Penji.
Penji offers branding design services at affordable prices. Our subscription plans can cover not just your branding design needs but almost all of your graphic design requirements. Sign up today for any of our no-contract/cancel anytime plans.