When we say 'design', most people think it's about being creative and artsy. While that is true, you have to understand that the best mobile app design is not just confined to creativity. You should visualize that millions of people will use it. Thus, it should be simple yet not too plain to keep them interested. Unless you are building a maze or puzzle app, you should ensure that your design is intuitive that requires minimal thinking. The color scheme must be according to your industry and market as well.
The apps you are using right now might look simple, but it takes tremendous effort to build it. If you plan to create one, Penji can help you. We design not just apps but also other marketing visuals that your company might need. Sign up with us and pay a fixed fee for unlimited designs every month.
In this post, we will share with you the best apps that successfully mixed creativity and functionality in their UI design.
1. GasBuddy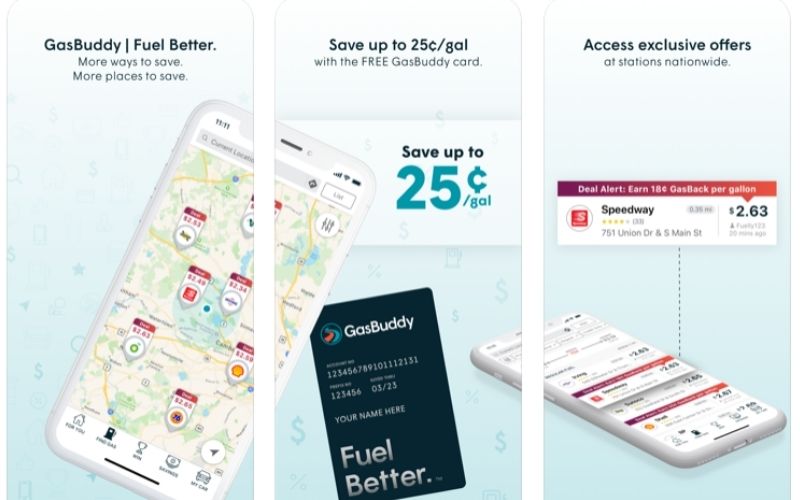 In these trying times, we all need to find creative ways to save money. And GasBuddy is here to help. We included it in our list of the best mobile app design for a number of reasons. First, it's easy to use. Just open the app, search for gas stations, and find the cheapest deals. Also, it partners with more than 150,000 gas stations in North America which makes the app extremely useful. By the looks of it, the GasBuddy might go global soon.
The design itself is straightforward considering that it caters to a more professional market. The fact that most of its users are always on the road, it needs to have less visual distractions too. Using easy-to-understand icons allows anyone to instantly determine which gas station has the cheapest price. These subtle features improve the overall user experience. It's also intuitive so you don't necessarily have to watch a tutorial or read the manual.
2. HeadSpace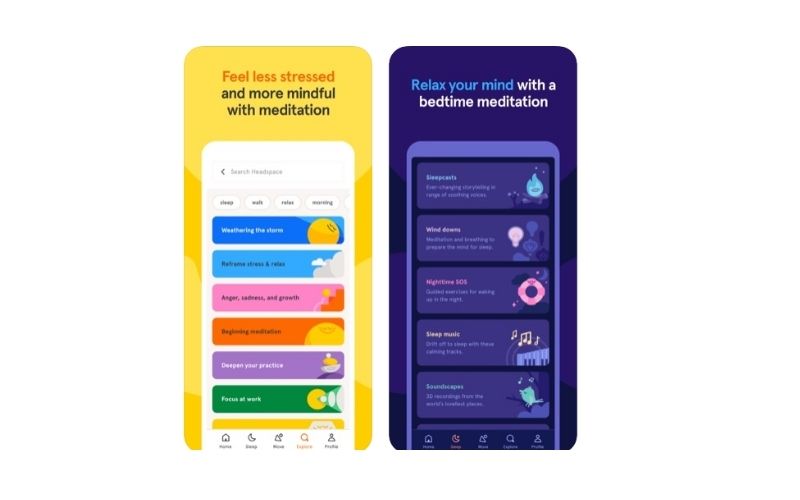 Headspace is a meditation & sleeping app. Thus, it would not make sense if its design is disorganized and 'stressful'. What we particularly like about Headspace is that it uses playful colors that go well with each feature. For example, if you switch to bedtime meditation, it does not use bright shades which could otherwise condition our brains to be active.
This is where the psychology of colors play a huge role. Some people might think that it's all aesthetics but it's about targeting the right emotions as you use the app.
3. The New York Times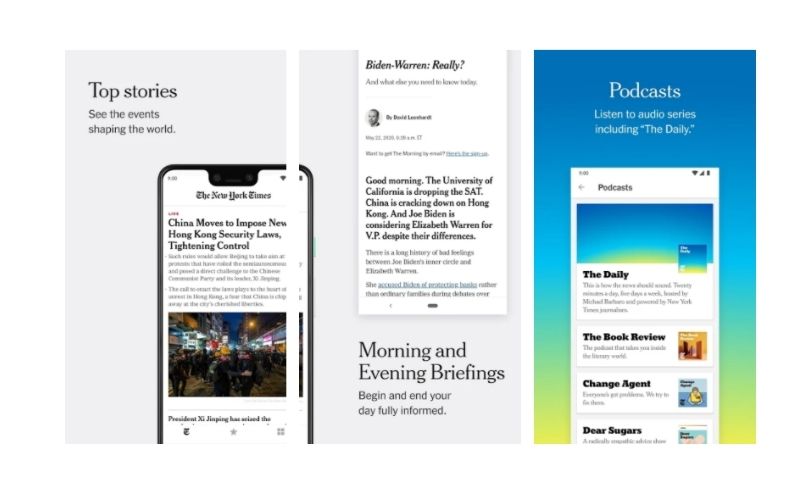 The New York Times is already an established company even before the dawn of the digital age. What stands out the most in their mobile app design is the clever use of typeface. It is consistent with how you would want your daily paper to be. And of course, the features are phenomenal as well. They made sure that its users can customize the newsfeed and that you will receive alerts for the biggest news. It's a tool designed to keep you updated.
While highly professional, they still added a bit of fun to their digital news publication by incorporating mini crossword. It's a good touch that brings us back to traditional times.
4. 1Weather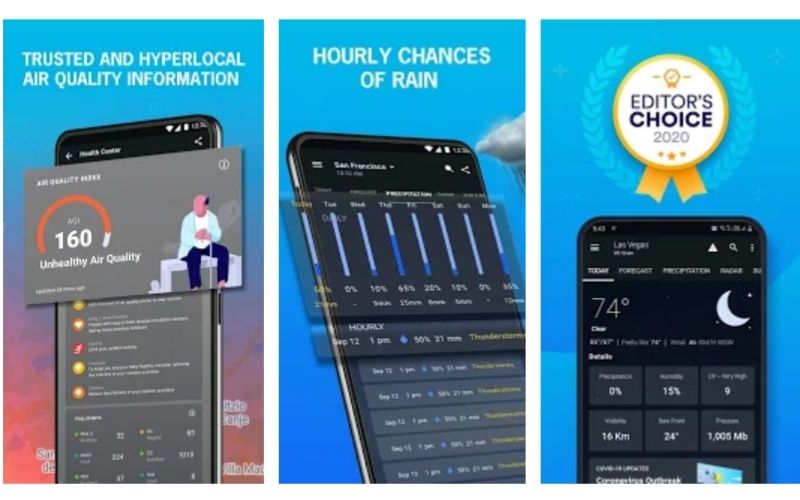 There are several apps that show the weather but 1Weather took the world by storm. The design is simple and uses a minimalist approach which makes it easier to use. It's also one of the most accurate weather apps in the market.
1Weather even notifies you if there are severe weather conditions, allowing you to prepare. It's not surprising that millions of people have downloaded this app. But that's not all. 1Weather also provides air quality information. It's a well-designed app using standard icons. Yet, it delivers substantial data in an organized manner.
The Penji team understands the rationale behind this. Your app does not have to include several design elements. Instead, you should carefully choose the ones that will make your app useful yet still visually appealing. We have helped many startups create their own functional yet aesthetically pleasing apps. Check out our fees and get unlimited app designs.
5. Evernote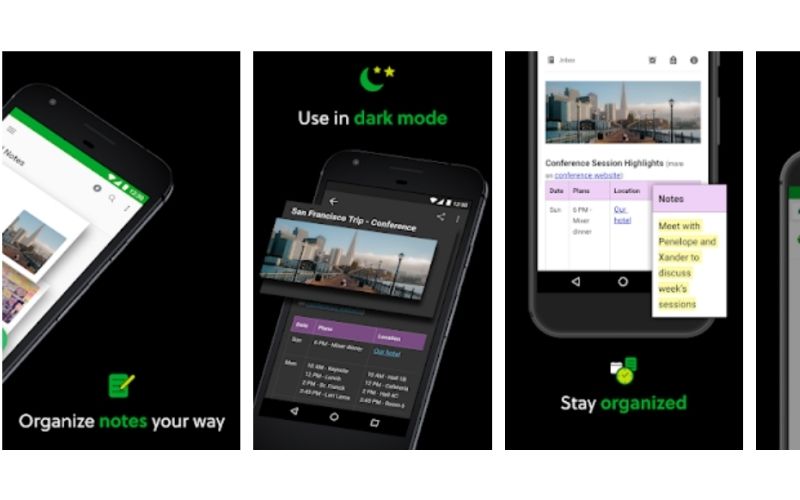 If you haven't tried Evernote yet, we recommend downloading it to organize all your notes. It's one of the most popular note-taking apps in the market simply because you can add photos, images, and even audio. Everything you need will be synced across all your devices.
In terms of the design, you can also switch to dark mode and it's perfect if a bright screen strains your eyes. If you will notice, some of the biggest app players have taken that design direction as well. Think Messenger for instance.
6. Seamless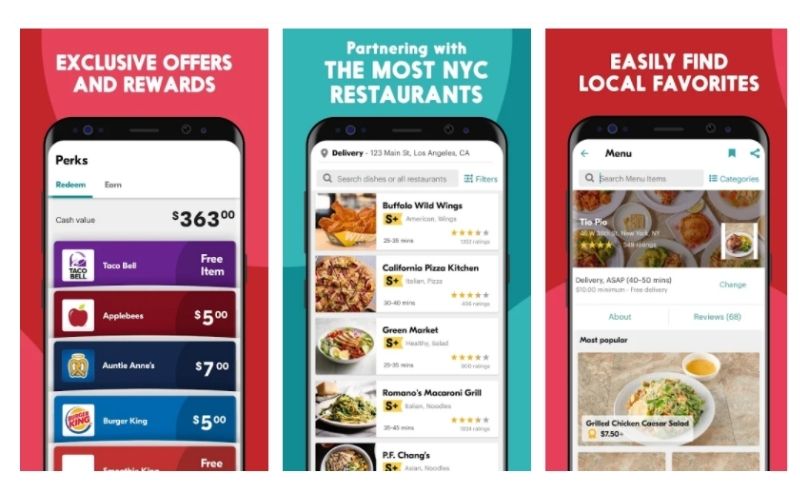 New Yorkers are very lucky to have Seamless, a food ordering app. While the concept isn't new, the app is true to its word. Accessing local menus is indeed seamless with the tool. It lets you see rewards and promos right away.
As the Seamless app is all about food, it is only fitting that they use the best food images or thumbnails that are enticing and will make their users crave for more. For restaurants and other food-related services, you can use this approach as well. And apart from just providing your menu, you can even add your 'best-sellers' and highlight it on your app design.
7. Pigment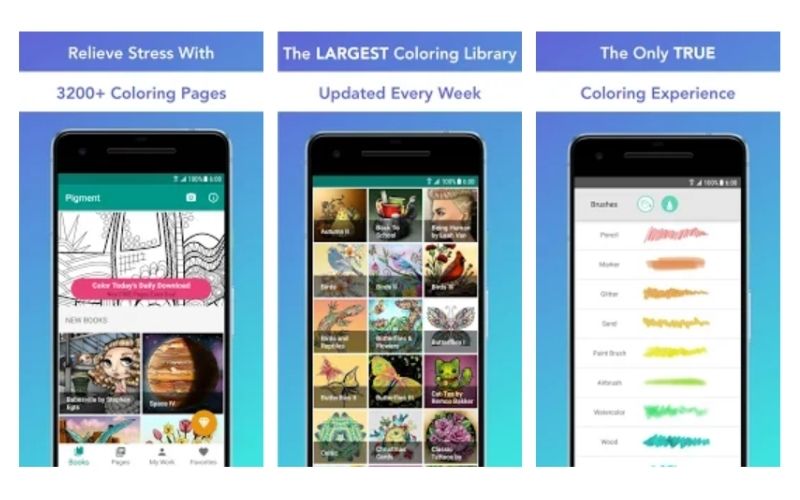 Coloring book for adults became a big thing recently. But now, it goes digital and Pigment has the best mobile app design for that. Instead of just creating a plain coloring library, they made sure to support it with the right images that are obviously colorful. It gives you an instant idea of what materials you can work on.
This is crucial when you design an app. It's not just about adding icons or photos to make it look interesting or to break a plain look. As these are intended for smaller screens, you have to make sure that everything has its purpose. In this case, it acts as an overview of the coloring library.
8. ABLO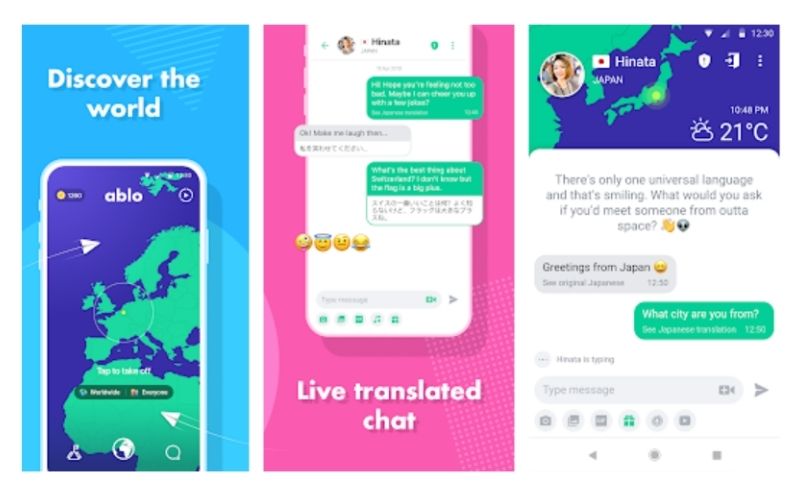 ABLO has been recognized by Google Play as the App of the Year. And to bag that award, you need to find the right balance of purpose, features, and visual design.
While ABLO is not the first social media that connects people all over the world, the design and branding alone set it apart. It targets the younger generation wanting to explore the world by meeting locals virtually. There's even a live translated chat feature where you can type using your native language. This allows everyone to have a meaningful conversation.
And since we mentioned about branding, this is also an important factor when designing an app. Understand what your market wants and use elements that will fit the demographic. For example, will they appreciate illustrations or actual images? What tone of language should you use? And again, even the typeface can influence the success of your app.
9. Alarmy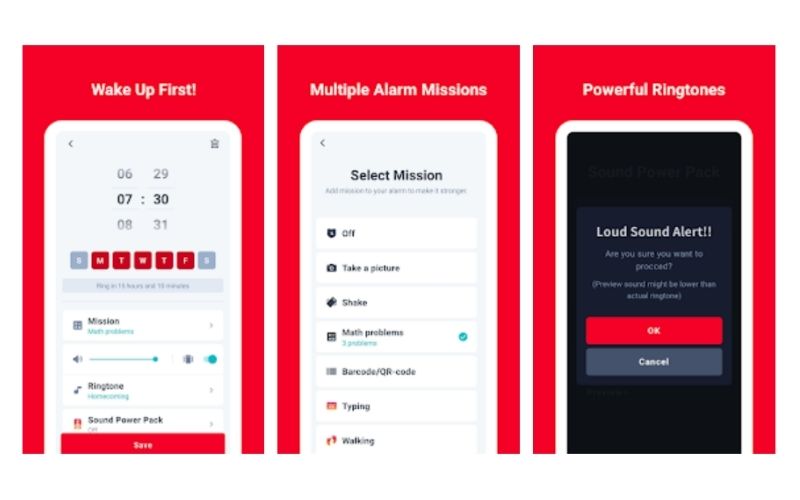 This is not your ordinary alarm app as it holds a number of fun features. There are several 'missions' that you have to complete to help jumpstart your day. Considering that you can do multiple things in the app, it is important that the design is simple and easy to understand. After all, you cannot expect a person who just woke up to navigate through a complicated app.
Alarmy is called the most annoying app, but not because of its features and design. It's because you will be compelled to get up and start your day.
10. LastPass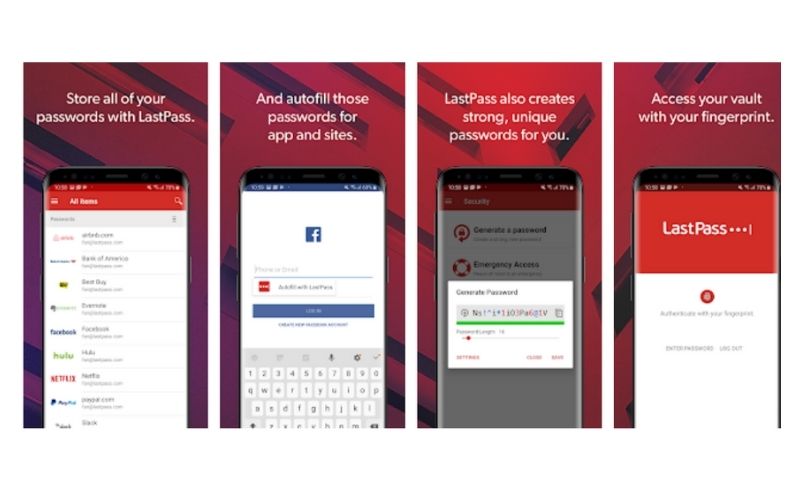 Last on our Top 10 Best Mobile App Design list is LastPass. What it does is it saves all your passwords in a secure vault. You can even generate passwords that are impossible to decode. The only thing you have to remember is your master LastPass password.
To make the experience better, they added the logos of websites or apps you wish to include in the database. That way, you get to customize it easier. By being straightforward, it shows that the app means business. The design is no-frills and is ideal for the type of service it provides.
Final Thoughts
It's no easy feat to have the best mobile app design. This is only possible if you work with experts that have vast experience with different industries. That experience allows them to execute app designs according to your services and market.
The Penji team is the perfect design service for you. Our designers use both logic and creativity in designing apps for different businesses. You can get these and more from our pool of talented graphic and app designers. Visit our website and see some of our projects and plans.