Setting up a bakery is no easy feat. From sourcing your ingredients to operations, you'll need to take care of every part of your business. You want people to flock to the bakery when they crave tasty pastries and bread. Aside from selling and creating quality baked goods, you want to leave a lasting impression on your customers, the one aside from aroma and taste– your logo. And if you need design inspiration for a logo, here's a list of the 15 best bakery logo ideas to start.
1. Bakery Lorraine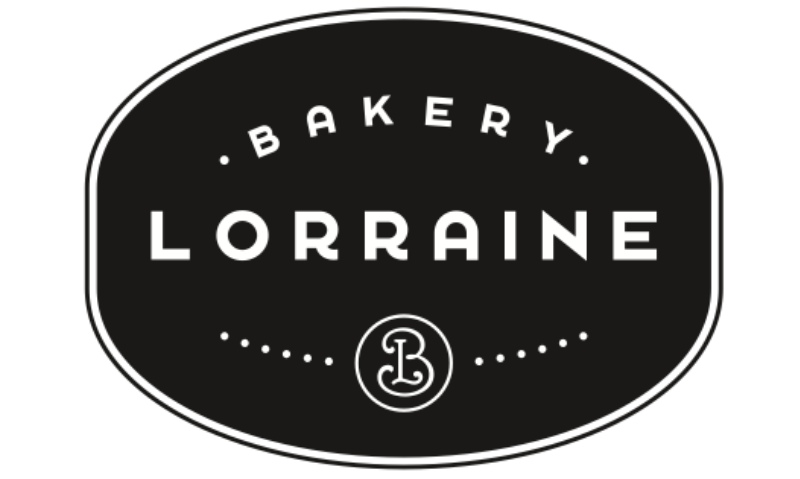 If you want to do away with bread on your bakery logo, here's one idea you can try. The Bakery Lorraine logo is shaped like French bread instead of using a bread illustration or picture in the logo. It's one creative way to show bread imagery without actually putting one on your logo. Not to mention, they also have a lettermark logo underneath the Bakery Lorraine text. They retained and integrated this logo into the new one, signaling that even with a modern-looking logo, they're still the beloved bakery in San Antonio.
Professional logo designs to level up your brand
Have your brand logos created by the best design team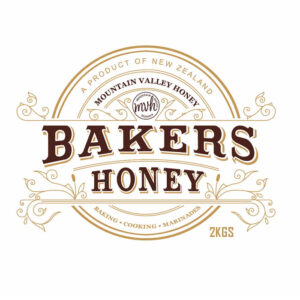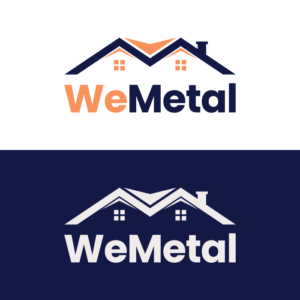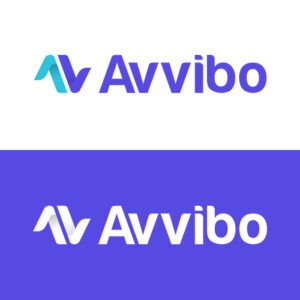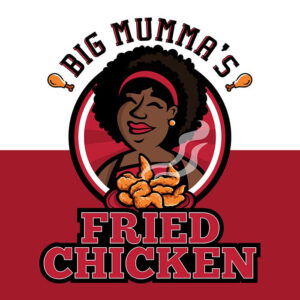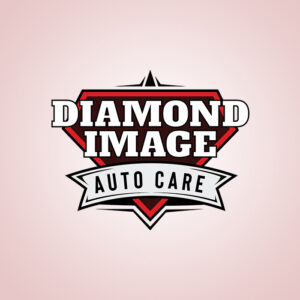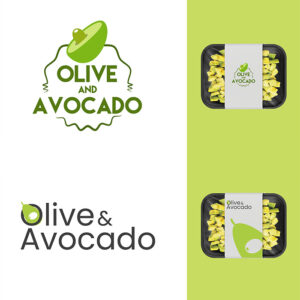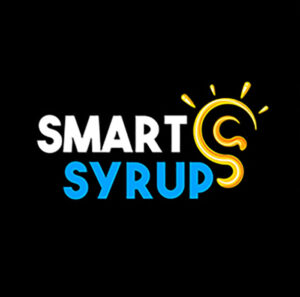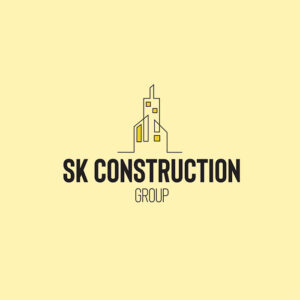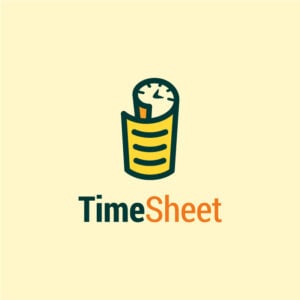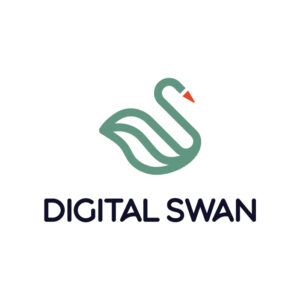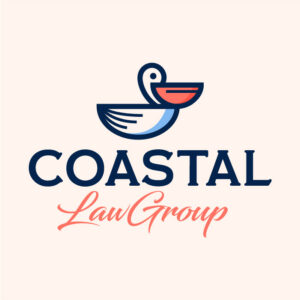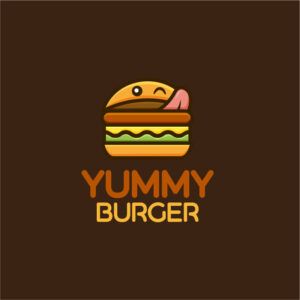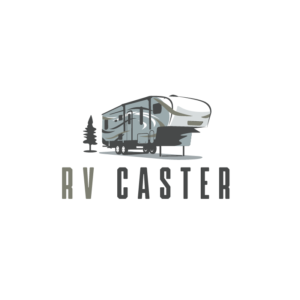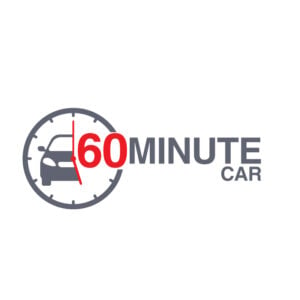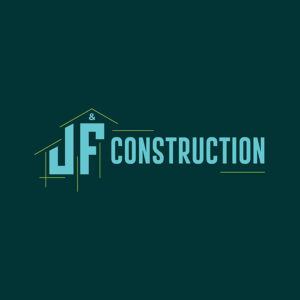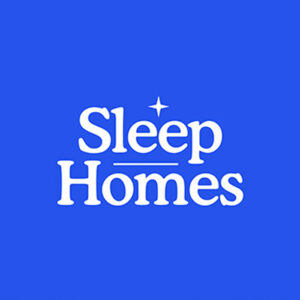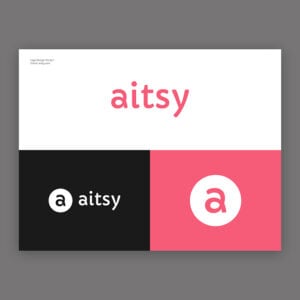 2. Lost Larson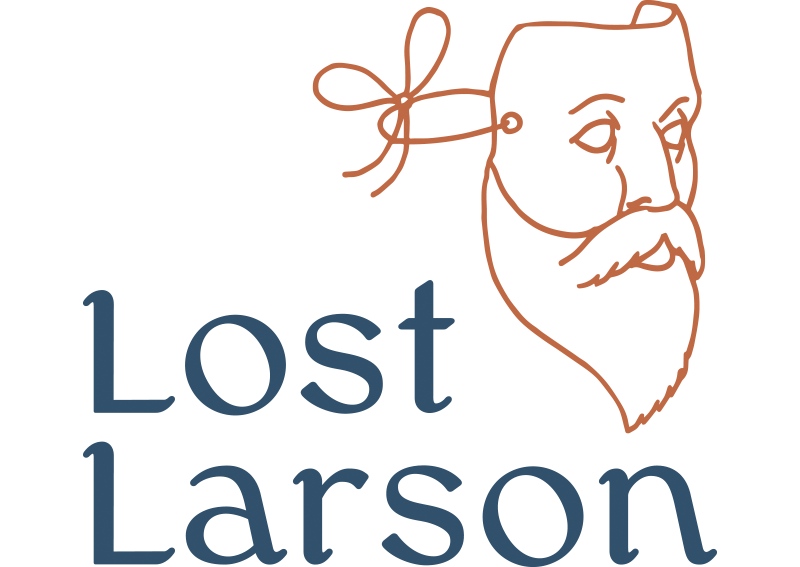 Pay homage to your roots like this logo from Lost Larson. Sure, you want a bakery logo with elements like the rolling pin, grains, and bread. But one of the many elements of a logo is making it unique. Their logo has a mask of a man with a mustache. In their interview with the Chicago Sun-Times, the sibling owners said it represents their Scandinavian roots. Plus, they say the mask is about loss and molding a new identity.
3. Proof Bakery

Most bakery logos show slants or a tilt to indicate movement. However, Proof Bakery redefines movement with a wave. The wave may represent the kneading process or the shapes of bread when they rise. Plus, it can also mean proofing, a baking term relating to dough rising.
4. Porto's Bakery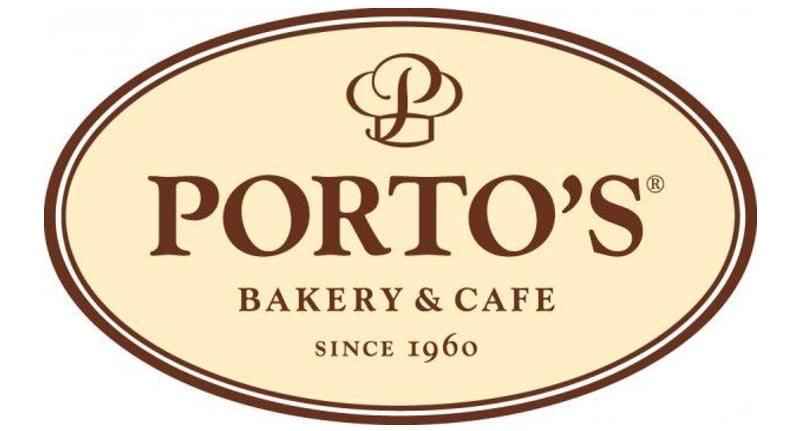 One other baking icon you can add to your logo is a chef's hat, which is rarely used in most bakery logo ideas. In the Porto's Bakery logo, you'll see that the chef's hat takes center stage. Plus, you'll see a P on the chef's hat, which stands for Porto's. Plus, by using a serif font on their wordmark, it shows that they're one of the leading bakeries in California, considering they've been in the industry for more than 60 years.
5. Buttercream

The Buttercream logo is one of the modern bakery logo ideas on this list. Plus, the logo can also represent the cookies, cakes, and pies they create.
6. Gusto Bread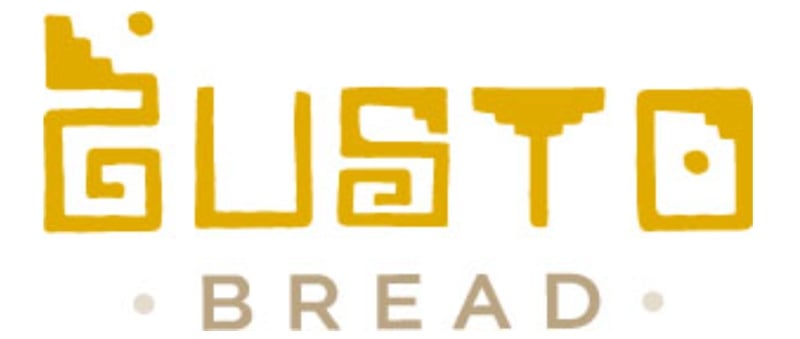 Unlike most bakery logo ideas on this list, Gusto Bread appears to use symbols that are used in Latin American culture. It makes sense that the logo looks that way because of the bakery's history. It's one way to show customers what they could expect when buying from your bakery. At the same time, it also honors the story and culture of the bread baked in their bakery.
7. Flour Bakery + Cafe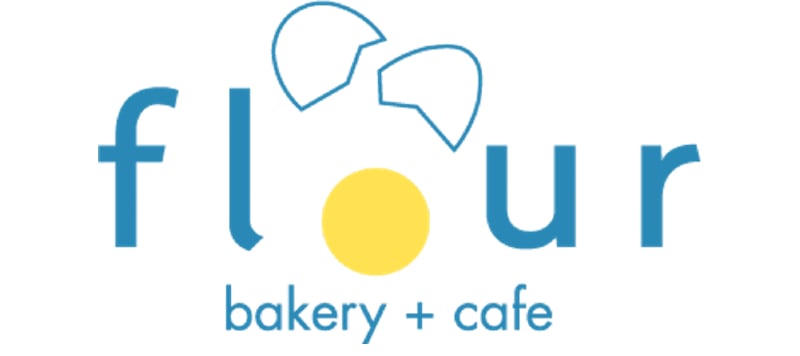 Baking ingredients are also another common element in most bakery logo ideas. In this case, Flour Bakery + Cafe uses an egg yolk in lieu of using an O and eggshells to show the cracking of eggs. Even if there's a disconnect between the egg icon and the bakery's name, it still makes sense because flour and eggs are frequently used ingredients in most baked goods.
8. Noble Bread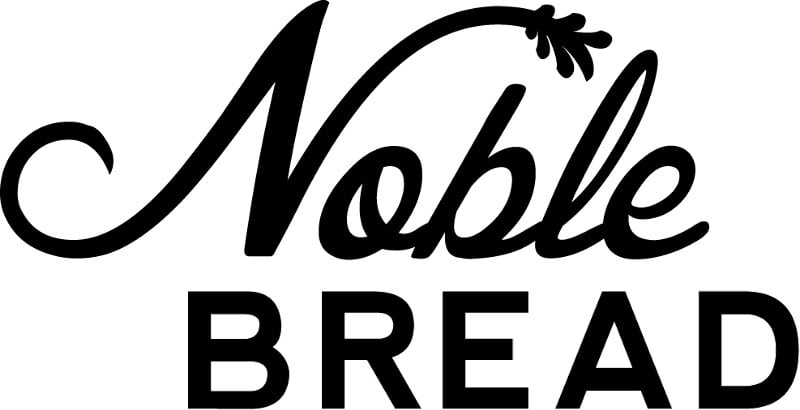 Script logos are a hit or miss since some fonts won't look readable. However, Noble Bread made the right choice in using a readable cursive font. And to make sure that they're known as a bakery, they added a piece of grain at the end of the N. Not only that, it seems they used a combination of fonts on their logo too. And if you want to implement something like Noble Bread, you want to make sure that the fonts go well together.
9. Insomnia Cookies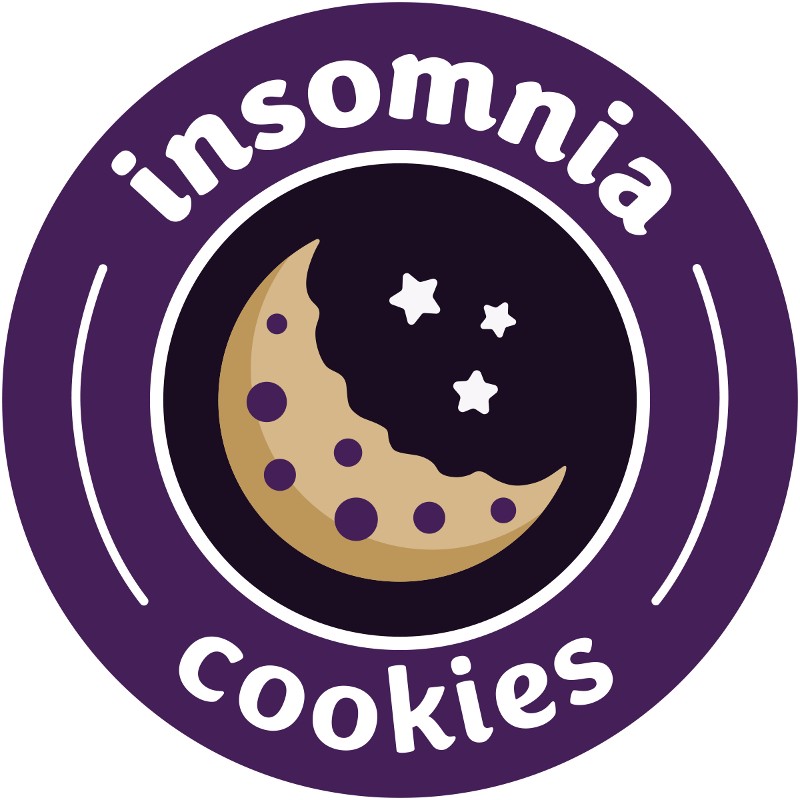 Strengthen your brand with a logo that matches your name. Insomnia Cookies is an excellent example of a logo representing their late-night bakery. Instead of using the moon to indicate the night, they used a half-eaten cookie to serve as the half-moon. It shows us that they're the bakery you should seek for your late night cravings.
10. Cinnamon's Bakery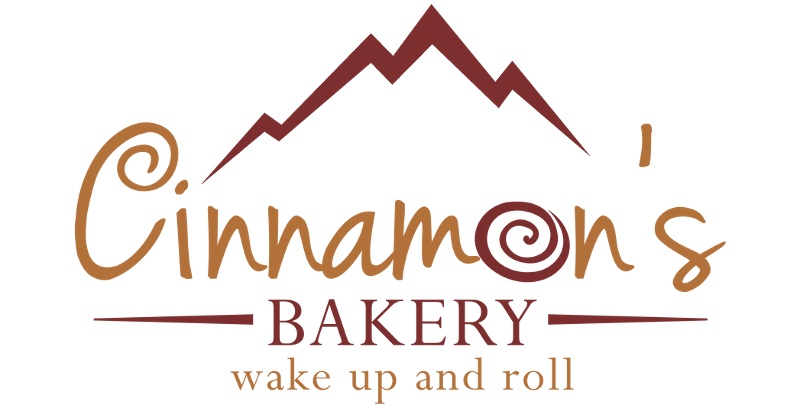 If you want a simple bakery logo, check out Cinnamon's Bakery. Sometimes logos don't need to be showy. You want one representing your bakery, whether it's history or where you're from. In this case, Cinnamon's Bakery incorporated a mountain representing Colorado (where this bakery is from). Plus, you can see the cinnamon swirl added to the logo, symbolizing their specialty product, the cinnamon roll.
11. Dutch Delicious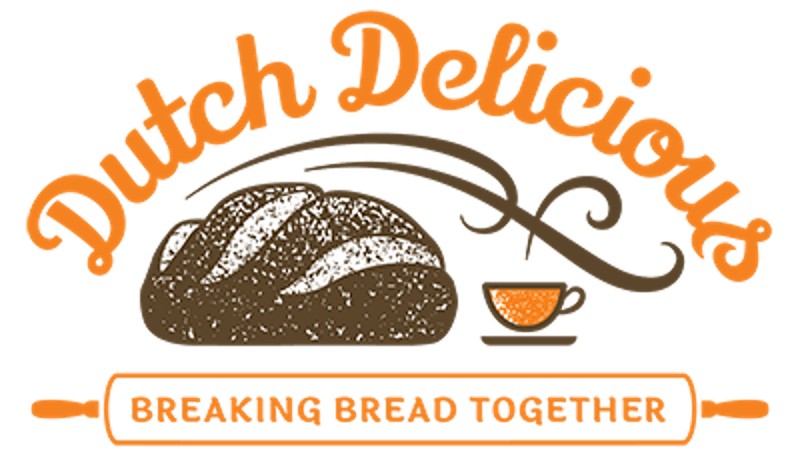 Orange is a common feature in most bakery logo ideas. The color is vibrant and eye-catching, and most bakeries want to grab your attention from the get-go. But for Dutch Delicious, the orange in the logo represents The Netherlands. Plus, according to Aasman, the agency that handled the logo creation mentioned that their logo gives a feel of comfort and socializing with food and drinks.
12. DK's Donuts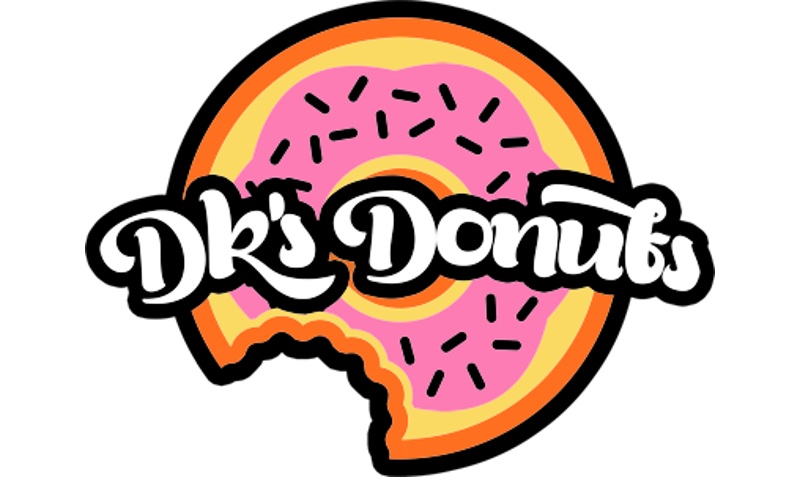 The bright and playful DK's Donuts logo is an example of a bakery logo idea that will make you want to have a bite of their donut. The scripted wordmark adds to the fun of the logo. Plus, the colorfulness of the logo indicates that they love to sprinkle joy on their donuts, which makes them a go-to donut shop and bakery in Santa Monica, California.
13. Rebel Donut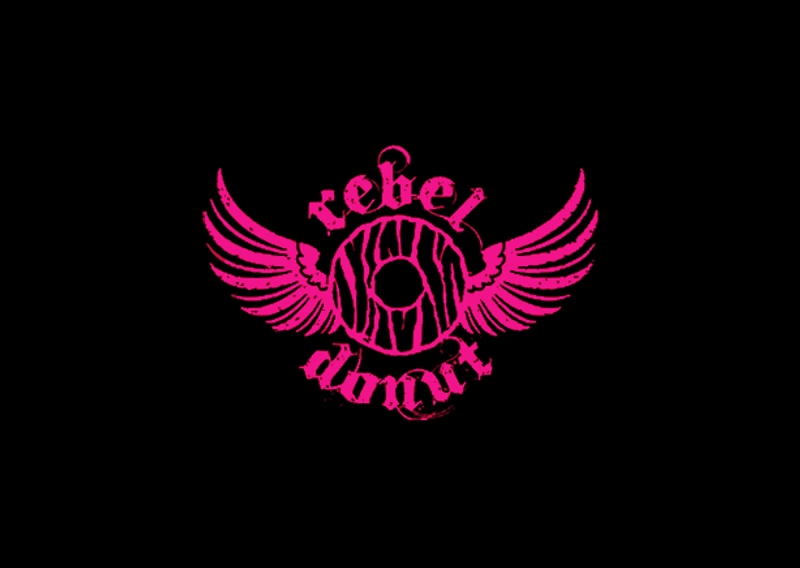 Dare to be different with your logo, like Rebel Donut. We don't expect bakery or donut logos to have emo or goth imagery. But their logo is unlike any other in the food industry, giving them a unique, recognizable, and memorable brand. That said, their logo may also symbolize how different their donut business is compared to others. Plus, the core of Rebel Donut is experimentation, which allows their Donut Whisperers to create various donut flavors.
14. Avalon Breads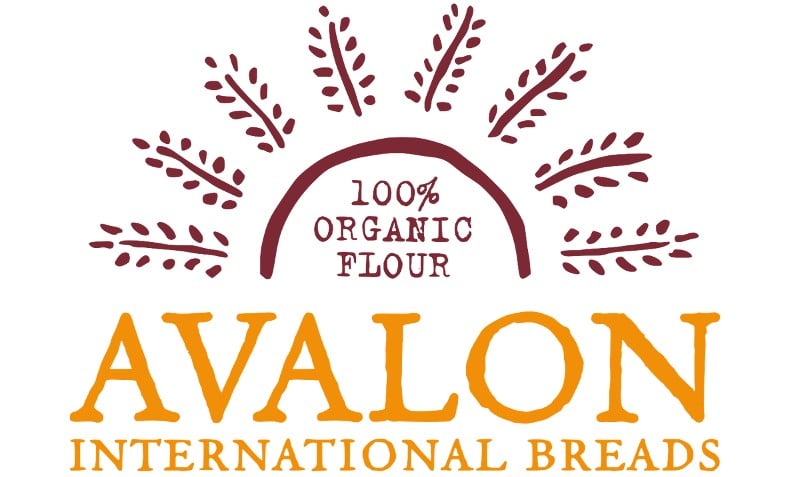 The Avalon Breads logo uses the upper part of the sun, with the grains as sun rays. It could represent that Avalon Breads is the bakery you should go to when you start your day. Or their baked goods could be the ones you should eat in the morning.
15. Ovenly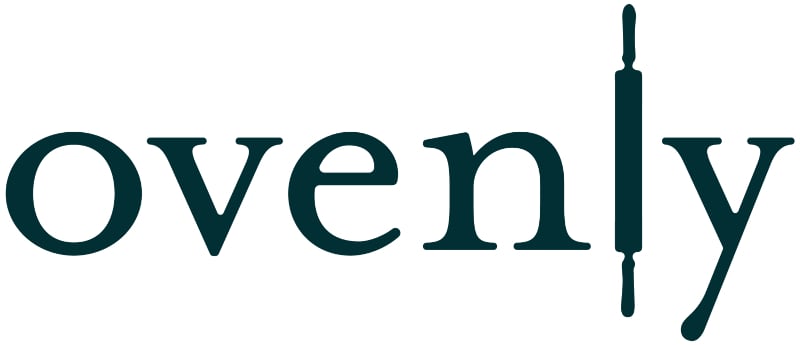 Most bakery logos would have a bright and bold logo. But some would opt for a minimalist or contemporary logo, which will actually help them stand out from some bakeries. Ovenly got lucky with their name that they integrated a rolling pin to their simple and modern logo.
Why Should You Hire Professionals for Your Bakery Logo Idea
Creating a logo is like baking bread or cake. It takes time. When you bake your pastries, you don't rush them, right? You make sure that you measure the ingredients and make an ample amount of them to sell to your customers. If you're not patient enough, it will not look or taste great. That should also be your mindset for your bakery logo idea.
1. They Can Provide Different Logo Options
When professional logo designers receive your design brief, they will read it thoroughly and ensure that they understand it based on the ideas you need for your logo. Although you have one or two logo designs in mind, logo designers go above and beyond sometimes by presenting different logo options. This allows you to evaluate their logo ideas. From there, you'll see which custom logo design is the best for your bakery.
2. They Understand the Industry
Graphic designers also have specializations. In logo design, some of them might prefer creating designs for eCommerce businesses. And some designers may have an affinity for food industry logo designs. Aside from reading and understanding your design brief, they also conduct further research on the industry and know the trends and what logos your competitors would have. From there, they will design a logo for your overall branding.
3. They Help You Save Time and Money
Having a designer create your logo will help you focus on your business. You don't want to spend countless days creating a logo. Whereas a professional can draft different styles in hours. Plus, believe it or not, hiring a designer actually saves you money. Sure it would cost you nothing or even a few bucks to do it yourself. But the time you lose as you work on your business can also cost your business a few bucks. That's why you need to consider hiring a designer. You can find a logo designer on freelance sites or subscribe to Penji to get a well-designed logo for your business.
4. They Can Bring Your Messaging/Branding To Life
Most artificial intelligence-powered logo design apps can help you create a logo based on your business type and preferences. But even with those logos, it's still better to hire a logo designer. They will ensure that every bit of detail in your branding is part of your logo, down to the fonts and brand colors.
5. They Follow Logo Design Elements
When it comes to making logos, there are elements, such as simplicity, relevance, timelessness, uniqueness, and versatility. And you can be sure when you hire a professional logo designer, they will follow these. What about trends, you might ask. Sure, they would look at what's trending in graphic design. But it all boils down to what your brand is. If you have a vintage brand, they won't make a modern-looking logo. They will integrate your branding into your logo while following logo design elements that help you stand out from the competition.
Hiring Penji to Create Your Bakery Logo
If you're looking for a professional logo designer and knead one right away, you've come to the right place! With Penji, simply choose a subscription that meets your budget and start a new project as soon as possible. No need to worry about hiring, Penji has got you covered. Plus, with Penji, you can also request other branding materials, illustrations, and more! Want to get started? Subscribe to Penji here!