Many businesses are subscribing to artificial intelligence (AI) software to speed up tedious processes. For example, instead of using DIY graphic design services, marketers can use AI to get designs in a snap. One type of AI assistant has made an impression on marketing teams and agencies: AI writing software assistants. Which are the best apps to make your workflows more efficient and lighten demanding workloads? Here are our top picks.
1. Writer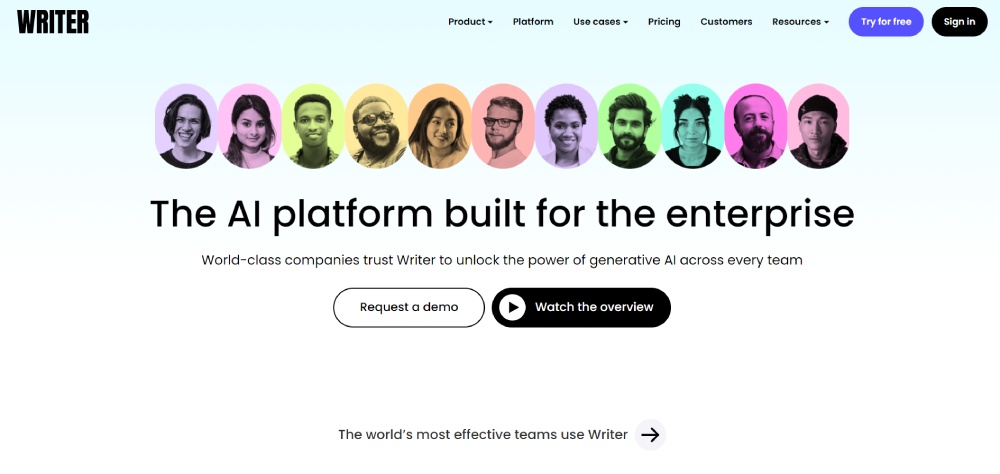 If you want your content to stay consistent based on a brand style guide, Writer is one of the best AI writing software apps!
Your team can upload existing documents so the Writer AI can learn your writing styles and tones. Or, Writer can establish your brand's or client's brand style guide. Plus, you can list all branded words in one place. Finally, you can also upload audio, which can turn into a transcript and repurpose it.
Pricing:
Team (1 to 5 users) – $18/mo
Enterprise – Contact sales
2. Scalenut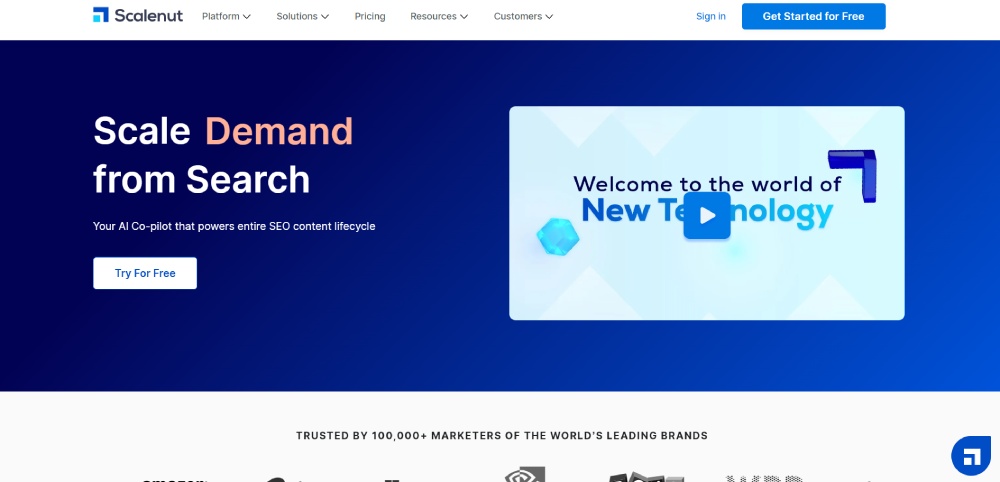 Scalenut is one of the leading SEO and content writing software for teams and agencies. You can scale your content from start to finish by planning, researching, creating, and optimizing.
But if you don't want to automate every step of your content marketing, you can use their tools separately to speed up writing or keyword research. Also, if you don't want to commit to Scalenut yet, they offer a free copy or content generator for the following:
Blog introduction
Blog outline
Call to action
Quora answers
Social media posts
Pricing:
Essential – $39/mo
Growth – $79/mo
Pro – $149/mo
3. Writesonic
Writesonic is an all-in-one copywriting and content marketing solution for teams and agencies. It can generate 1500+-word blogs, Facebook and Google ad copies, landing page copies, and product descriptions. Additionally, you can paraphrase and expand your content. Plus, it can summarize your content too! Finally, this tool is ideal if you're using SurferSEO as it integrates it into the SEO app.
Pricing:
Free trial (10,000 words)
Pro (Starts at 100,000 words) – $19/mo
Enterprise – Contact sales
4. Copysmith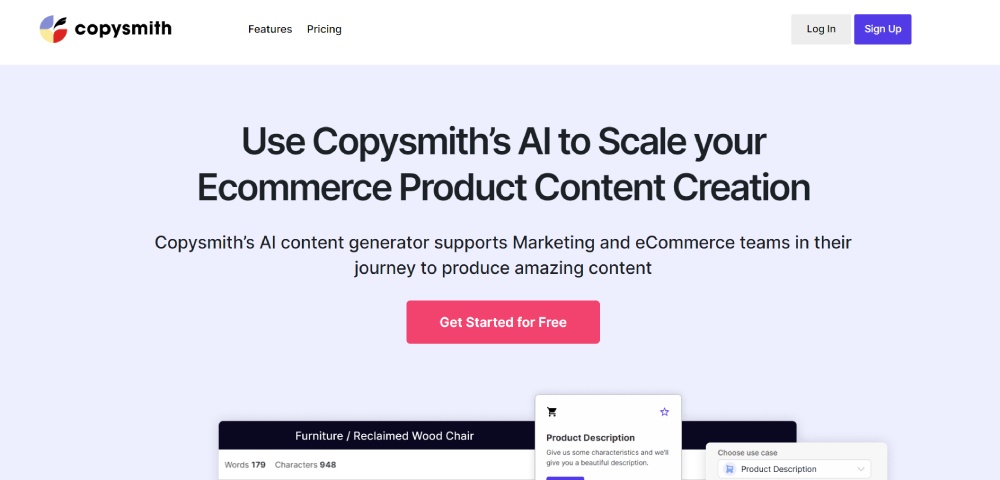 Copysmith is the answer for eCommerce marketers or agencies for their copywriting needs.
You can request AI-generated product descriptions, briefs, and tags in bulk. Plus, if your client or brand has an existing copy that needs more work, Copysmith can optimize that for SEO. In addition, you can centralize product data in one place. Finally, you can collaborate with fellow team members and integrate CopySmith into eCommerce platforms like Amazon and Shopify.
Pricing:
Starter Plan – $19/mo
Pro Plan – $49/mo
Enterprise Plan – Schedule a demo
5. Wordtune
If you still rely on your amazing SEO writing team and want a Grammarly alternative for your editing and paraphrasing needs, consider using Wordtune. It has nifty features, such as rewriting, making it casual or formal, or shortening and expanding your content. Additionally, if you have global clients, you can translate your content into the following languages:
Spanish
Mandaric
Arabic
Hebrew
Hindi
Korean
Russian
German
French
Portuguese
Pricing:
Free
Premium – $24.99/mo
Premium for Teams – Contact sales
6. Hypotenuse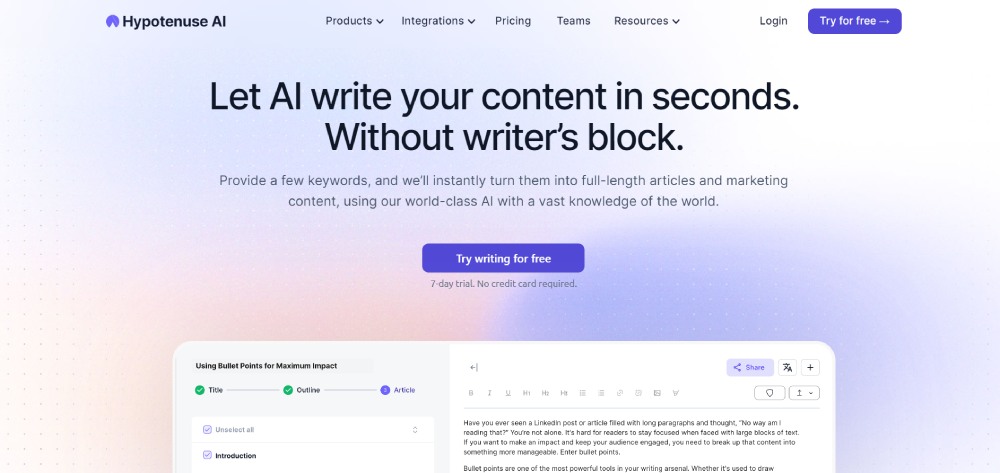 Do you want to eliminate the research part of your workload? Hypotenuse will help you with that. They ensure the gathered information is from credible sources. Moreover, you can chat with their AI to create valuable, original, and well-researched content. Plus, here's what else their AI can do:
Paraphrase
Summarize content
Batch content generator
Ad generator
Social media posts and ads
Product descriptions
Aside from generating text, Hypotenuse can also create AI art. You can add their unique images to your posts or other assets.
Pricing:
Starter (100 credits, 25,000 words) – $29/mo
Growth (350 credits, 87,500) – $59/mo
Enterprise – Custom
7. Neuroflash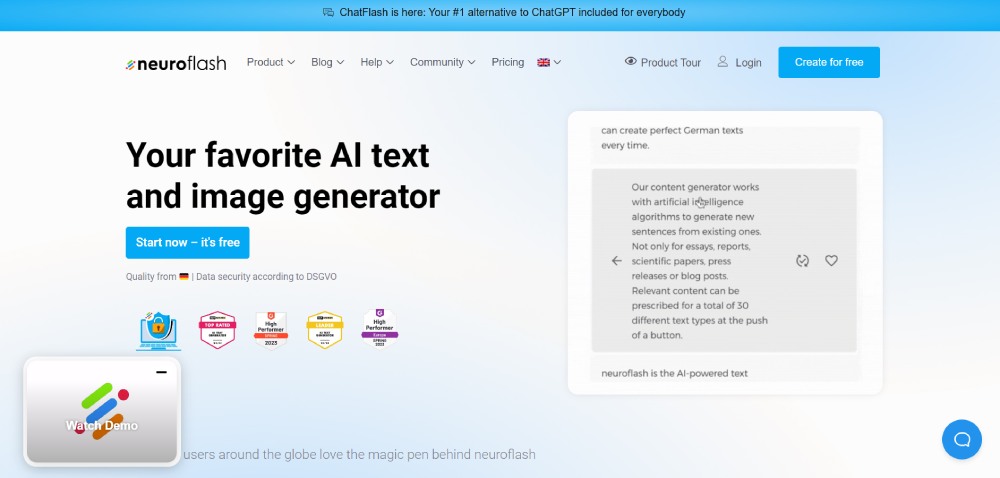 Do you need content for 100+ different reasons? Neuroflash has 100+ text types their AI can generate. Their AI can rewrite articles, create checklists, write product descriptions, produce welcome emails, and more! You can expect SEO-friendly written outputs. If you're impressed by Neuroflash, you can download their browser extension to use their fantastic AI anywhere. Plus, their AI can generate images for your assets too!
Pricing:
Free
Basic – €29/mo
Power – €59/mo to €139/mo
Premium – €199/mo
8. INK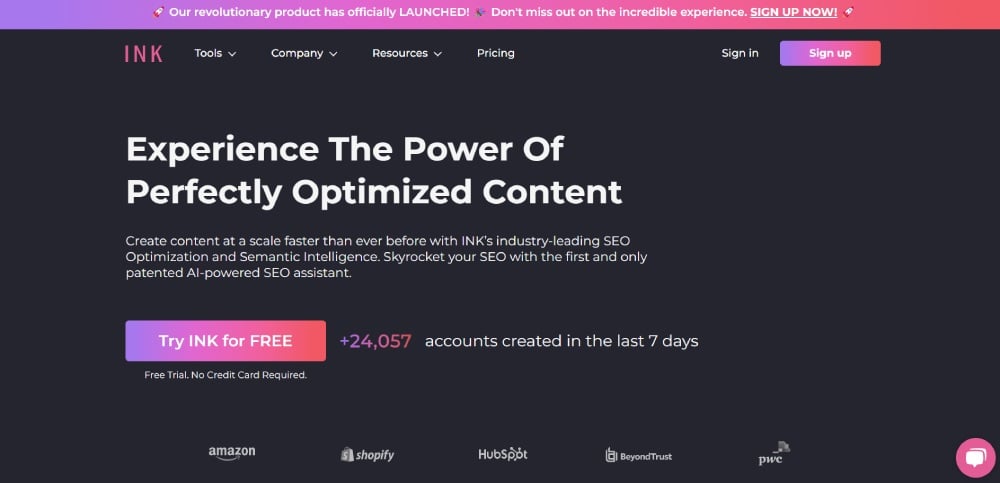 Here's another impressive AI writing software for marketers to try. INK has most of the features you'll see in any writing software. But one of its remarkable features is the AI content shield. You don't have to worry about website copy being flagged as AI. INK also guarantees that they generate original content. Plus, like some writing apps on this list, you can generate images to pair with your images.
Pricing:
Professional – $49/mo
Enterprise – $119/mo
9. Jasper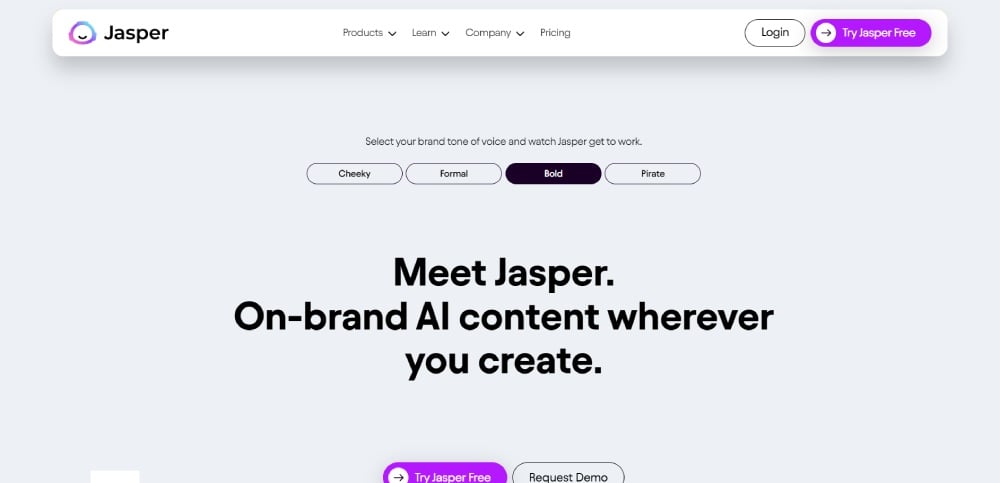 Jasper is a highly regarded AI writing software since it's one of the first apps that made a mark. But what makes Jasper a well-known AI writer?
Jasper ensures it creates content based on branding. It can scan your website, or you can train it by presenting it with your written copy. In addition, Jasper allows you to collaborate with your team members. Plus, you can integrate Jasper into WordPress or other CMS platforms. If you want to translate your copy into other languages, Jasper can do that.
Pricing:
Creator – $49/mo
Teams – $125/mo
Business – Custom pricing
10. Anyword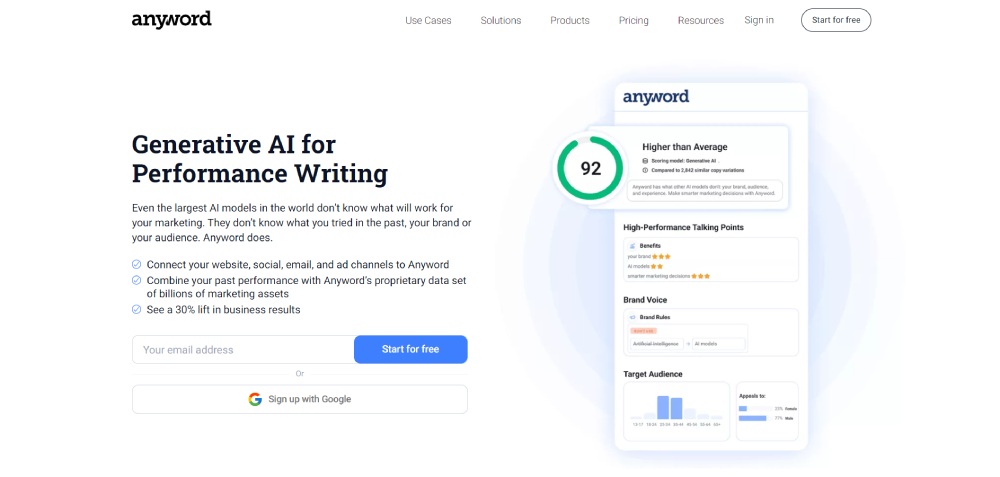 If Jasper can scan your website to understand your tone of voice, Anyword goes beyond by analyzing your social media posts, advertisements, and emails. Like Hypotenuse, Anyword ensures that its AI generates plagiarism-free copies or content. Plus, it has a dictionary to store your brand terms too!
Additionally, Anyword has its state-of-the-art Copy Intelligence Platform. You get up-to-date data and predictions about your content and target audience, giving you a leg up from the competition.
Pricing:
Starter – $49/mo
Data-driven teams – $99/mo
Business – Custom pricing
Final Thoughts
AI writing software apps are helpful tools to automate your content marketing or advertising efforts. However, they are not guaranteed replacements for actual writers. They can lighten your workload and optimize your content. Still, AI is worth trying, especially for high-volume projects. Plus, they are excellent supplementary tools to enhance your content or copy.