The eCommerce industry is a growing trend. Experts from WPForms forecast a $4.5 trillion increase in eCommerce sales by 2021! So if you've been dreaming of building your eCommerce store, now is the best time to create one.
Make sure you take a massive slice of the pie from this promising venture. Here are 13 of the top eCommerce website builders to help make you the best online retailer.
How to Choose the Best eCommerce Platform
In the eCommerce business, you want to work in tandem with the best eCommerce platform that not only caters to your needs but also your customers'.
Here are some of the essential features you need to keep an eye on when partnering with an eCommerce site builder. While there are more factors to consider, these three eCommerce platform details shouldn't be overlooked.
Site Design
Your eCommerce site builder should be easy to set up. Some eCommerce platforms don't require know-how in complex computer programming languages, a simple drag-and-drop or copy-and-paste feature will work to your advantage.
SSL Encryption
A Secure Socket Layer (SSL) will not only protect you as a business owner but will also protect your customers as well. Since you're dealing with extremely sensitive user data, you'd want to establish encrypted links between online transactions.
Storage
As an online store startup, going for a low-bandwidth eCommerce platform may suffice to have cheaper monthly upkeep. However, this can be a huge problem when your eCommerce business expands. Some site builders limit your inventory space, which can affect the site's load time as well.
Ecommerce 2021 Statistics
Before we proceed to the top 16 best eCommerce platforms available online, let's discuss the eCommerce statistics for 2021. The following statistics might give you some ideas as you pick the best-suited platform for your business.
The Rapid Increase of Digital Buyers
According to Oberlo, the estimated global digital buyers will reach 2.41 billion in 2021. As we all know, our total global population is over 7.87 billion people. So, the total number of digital buyers is about 27.2% of the world's overall population. We're talking about more than 1 billion potential customers if you managed to cater to customers worldwide.
Ecommerce Sales
To cope with the ongoing situation our world faces, more people are shopping online. This year, the sales of eCommerce are expected to reach over 19.5% of global retail sales. It's a sign that eCommerce is slowly dominating the retail industry. eCommerce is becoming an integral part of the digital user experience around the world. Experts believe that this growth will continue over the following years to come.
Great for Small Business
Did you know more than one-third of small businesses currently do not have a website? This statistic also applies to your competitors. If you want to stand out from the rest, you need to start creating your website. As mentioned above, eCommerce is slowly climbing to the top of the retail industry, don't let your business get left behind.
Free Delivery Option
Free delivery is the main reason why people shop online. The free delivery option is an excellent trigger for impulse buyers, especially if it's a limited option. According to Oberlo's survey, at least 53% of consumers picked free to deliver as the main reason they shop online. It's closely followed by the free coupons and discounts option.
Omnichannel Stores
At least 52% of online stores have multi-channel options. It means businesses sell and communicate with their customers in different ways. For example, we have Facebook, Instagram, and email. So in choosing an eCommerce platform to host your business, be sure to check their integration features. It's also best if you check if the website is optimized for other devices.
More eCommerce statistics:
China leads the retail eCommerce sales (Statista)
Amazon is the top online marketplace based on monthly visitors (Statista)
Worlwide growth of eCommerce sales is 25.7% (Statista)
The ecommerce share is 18% of the overall global retail sales (Statista)
Online shoppers' conversion rate is 1.86% on mobile phones (Statista)
33.6% of online shoppers compare prices on their mobile phones inside a physical store (Oberlo)
81% of shoppers research products online before making a purchase (Oberlo)
81% of shoppers rely on friends and family for product reviews and testimonials over businesses (Oberlo)
The average conversion rate for website visitors is 1.94% (Oberlo)
69.57% of shoppers abandon carts (Oberlo)
Steep additional costs is the primary reason why consumers abandon carts (Oberlo)
Follow-up emails for abandoned carts have an open rate of 41.09% (Oberlo)
An estimated 51% of consumers make purchases via their mobile phones (Ecommerce Guide)
Around 9% of online shoppers use voice technology to make online purchases once a week (Ecommerce Guide)
Around 53% of consumers wrote a review on Amazon (Ecommerce Guide)
25.5% interviewed American participants said they use ad blocks (Ecommerce Guide)
1 out of 4 companies sell their products on Facebook (Ecommerce Guide)
An estimated 55% of Gen Z consumers said they were influenced to purchase after seeing social media posts of clothing brands (Ecommerce Guide)
Top 13 Best eCommerce Platforms
On top of a convenient content management system, multi-plugin functionality, third-party compatibility, or SEO suitability, check these 10 best eCommerce platforms and their features you can use for your startup.
1. Shopify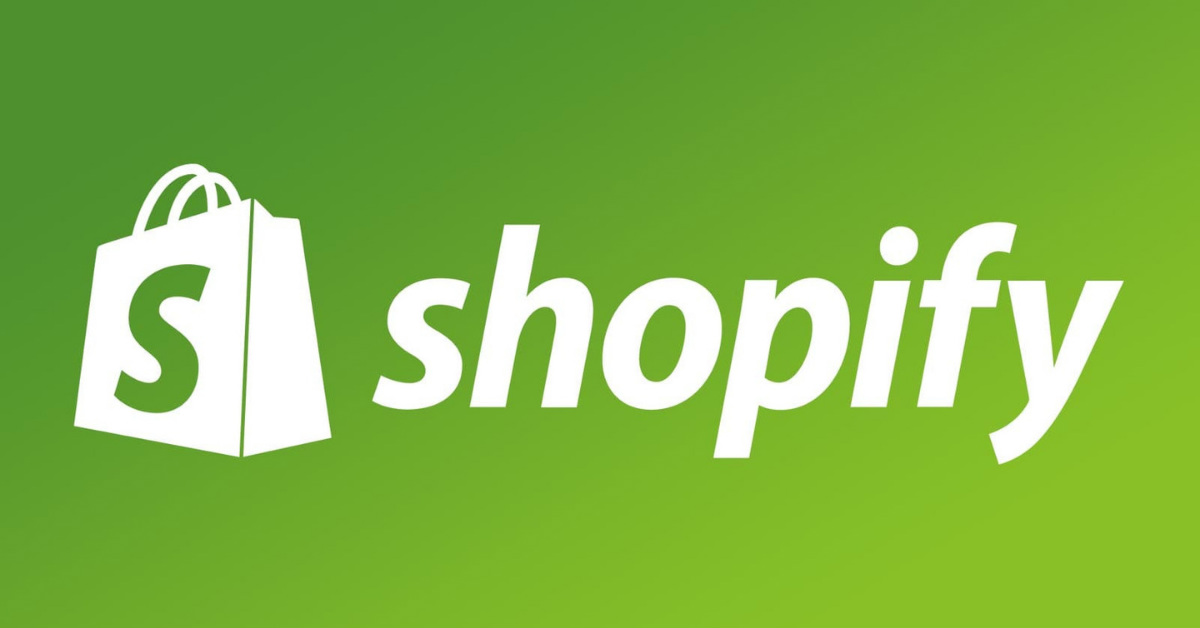 A household name in the eCommerce enterprise, Shopify is a straightforward platform that is perfect for startups. Because of its ease-of-use site building capability, this is an ideal solution for would-be online entrepreneurs. Overall, it's a robust, fully-hosted eCommerce platform that is mobile-friendly with excellent loading speed.
2. WooCommerce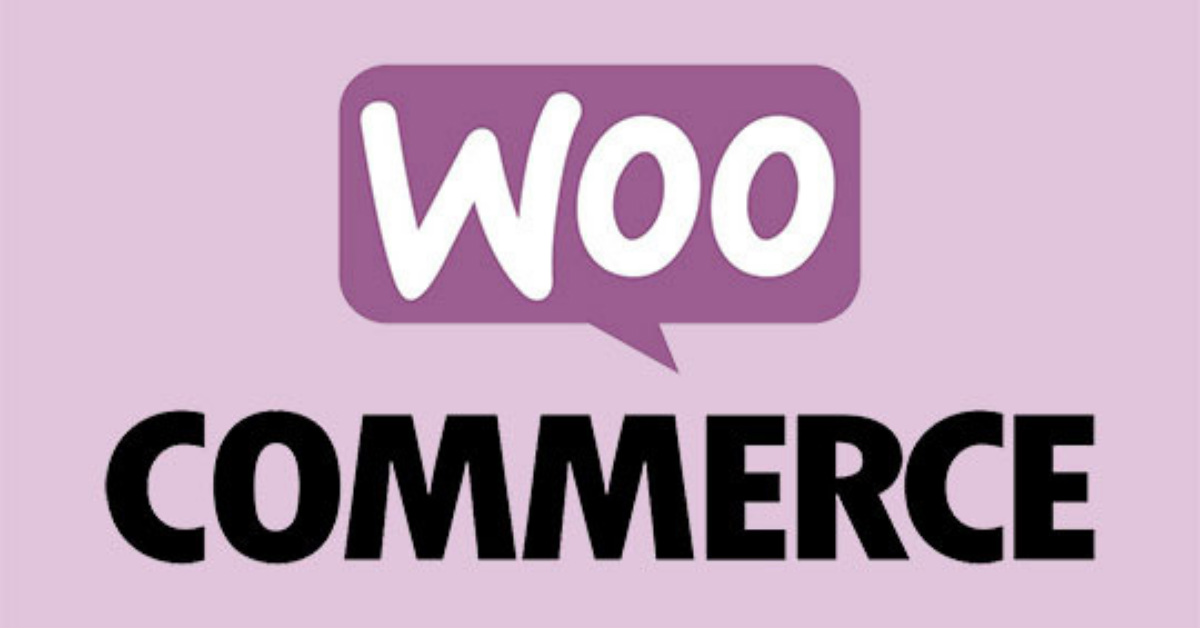 WooCommerce is a free plugin for WordPress websites. It's an open-source plugin that is fitting for anyone who is just starting their luck in online selling. The themes and other product management features are highly-customizable and manageable as well. The other main features include product reviews, ratings, product sorting and filtering, built-in blogging, and more. Plus, to make your e-commerce site faster, you need to choose the fastest hosting for WordPress to increase conversions.
3. Squarespace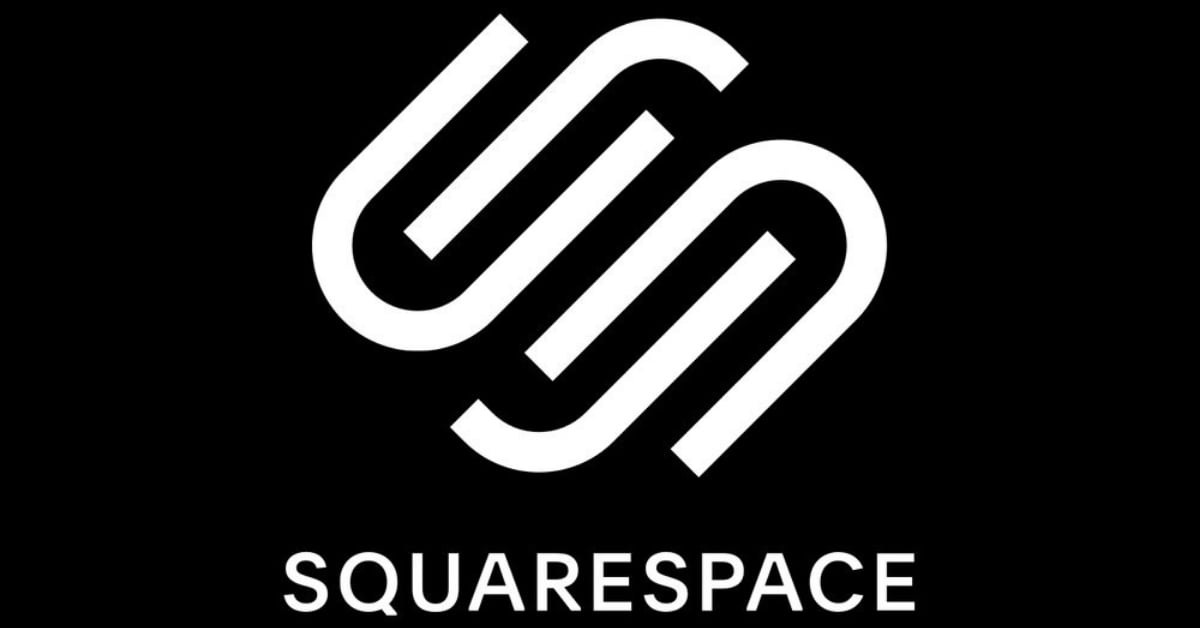 As a newbie in online selling, you want to have a web design that stands out. Sure you can hire the experienced web designers out there. But if you're going to roll back on capital expenses for tasks you can do yourself, Squarespace boasts the most creative and contemporary templates for the modern-day online websites. Squarespace websites are also effortless to manage and monitor with zero codings needed.
4. Weebly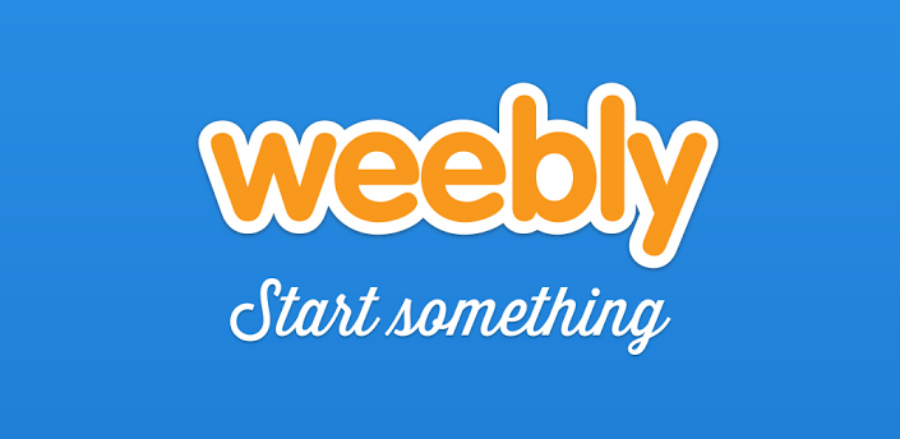 If you're looking for a drag-and-drop site builder, then Weebly could be your ally. It's a robust and reliable eCommerce platform that will bring your online store at the top of its game. Among its coveted features are online catalogs, gift cards, discounts, automated merchandising, streamlined shipping, and more.
5. Yo!Kart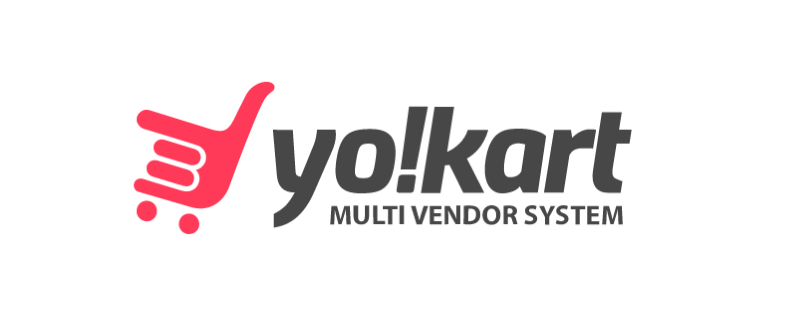 Yo!Kart is the right eCommerce platform to build online multi-vendor marketplaces just like Amazon or Etsy. It is a licensed-based solution, so there are no monthly or yearly recurring charges. Plus, the platform is integrated with third-party APIs such as Quickbooks, Google Analytics, Shipstation, Taxjar, Paypal Payout, etc. It is also a scalable platform that even with the Yo!Kart basic plan, you or your vendors can upload 1 million+ products.
6. Magento

Used by large eCommerce companies, Magento is also a very scalable site builder for eCommerce startups. It can carry up to 500,000 products on a single site and handle more than 80,000 transactions in an hour. It also has built-in upsells and cross-sells that maximize your site's revenue potential.
7. Wix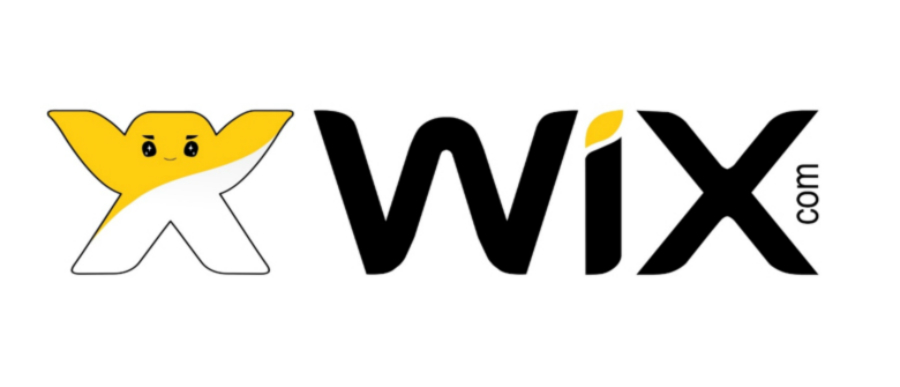 Wix is deemed as one of the most intuitive website builders in the industry. With customizable designs, mobile responsiveness, drag-and-drop web editor, easy-to-add blogging features, social media integration, live chat, site analytics, and more, a new online store can use this platform to the fullest.
8. OpenCart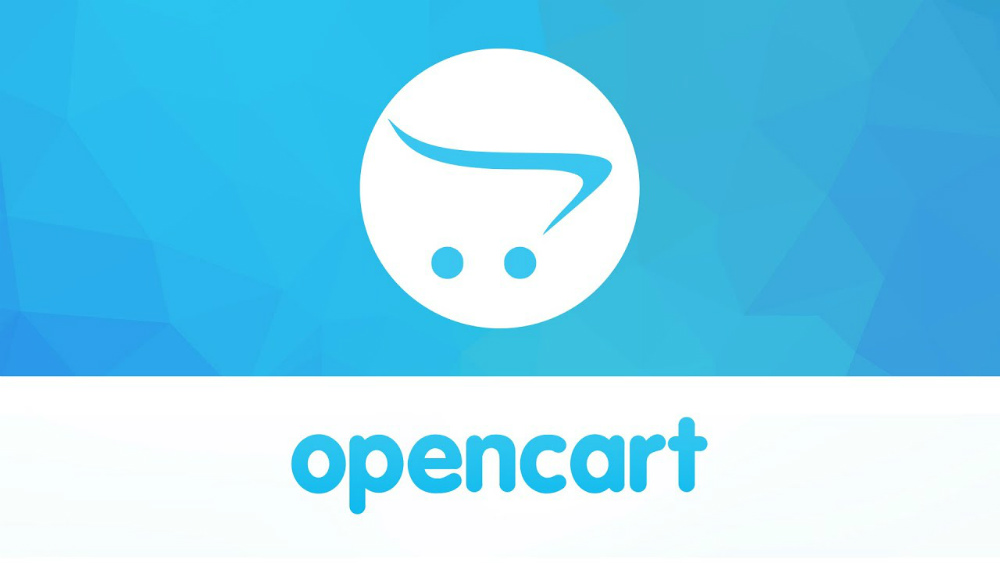 With an easy-to-use admin dashboard, OpenCart is the best eCommerce platform that brings scalability to a whole new level. Small and large online stores can sell unlimited products in countless product categories as well. It also has more than 13,000 plugins, perfect for eCommerce customization and expansion.
9. BigCommerce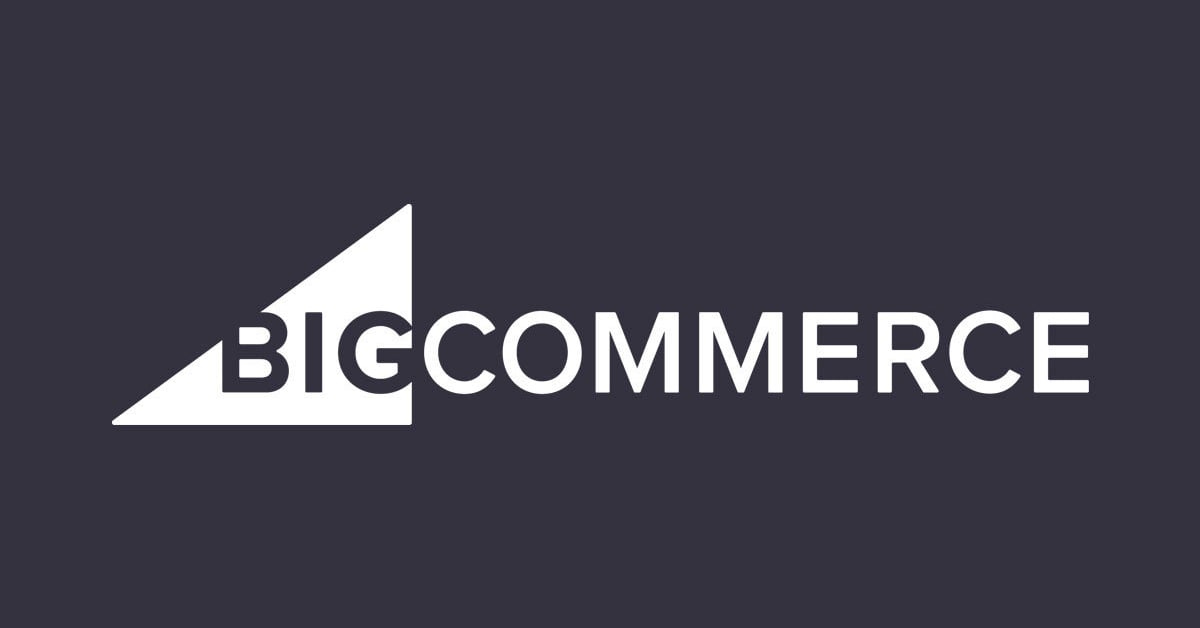 Aside from being the best, user-friendly eCommerce platform, BigCommerce allows you to use all shipping providers in the market. Some website builders usually partner with specific courier services, but not Big Commerce. They also have a unique 'Make an Offer' button, which allows consumers to haggle if the price is too steep.
10. 3dcart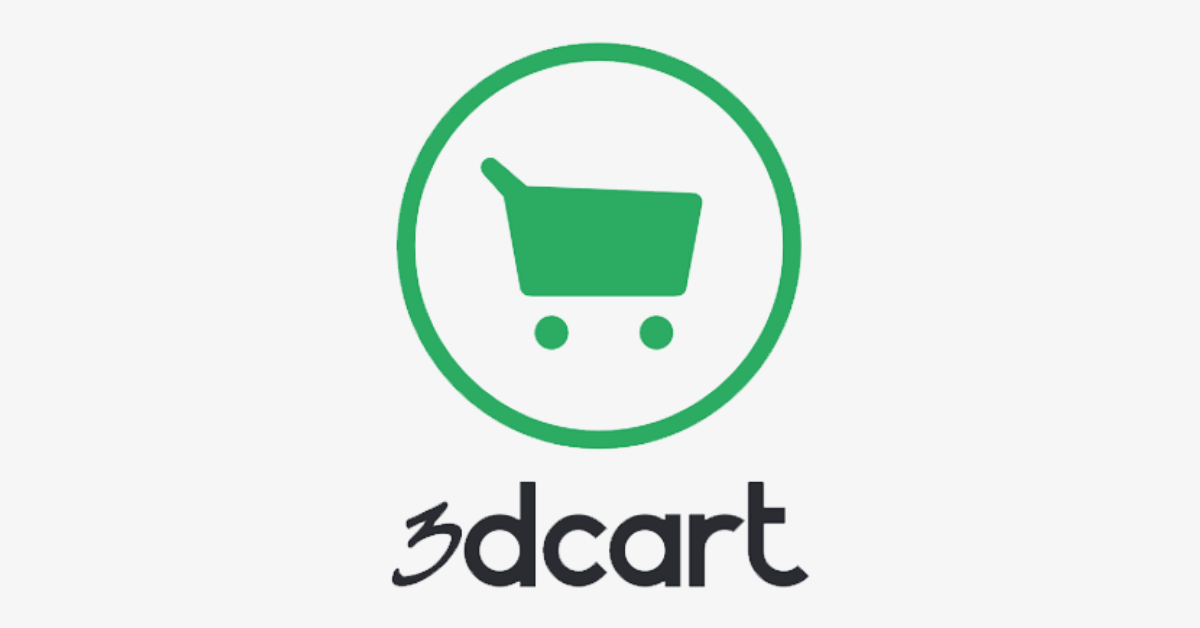 Being a more affordable eCommerce solution compared to Shopify and BigCommerce, 3dcart has been a top eCommerce platform with over 22 years of excellent track record. Their features range from SEO, social media assimilation, fast loading speed, mobile-friendliness to built-in CRM, newsletters, email, and more. They even provide a 15-day free trial to let startups see beyond its face value.
11. Big Cartel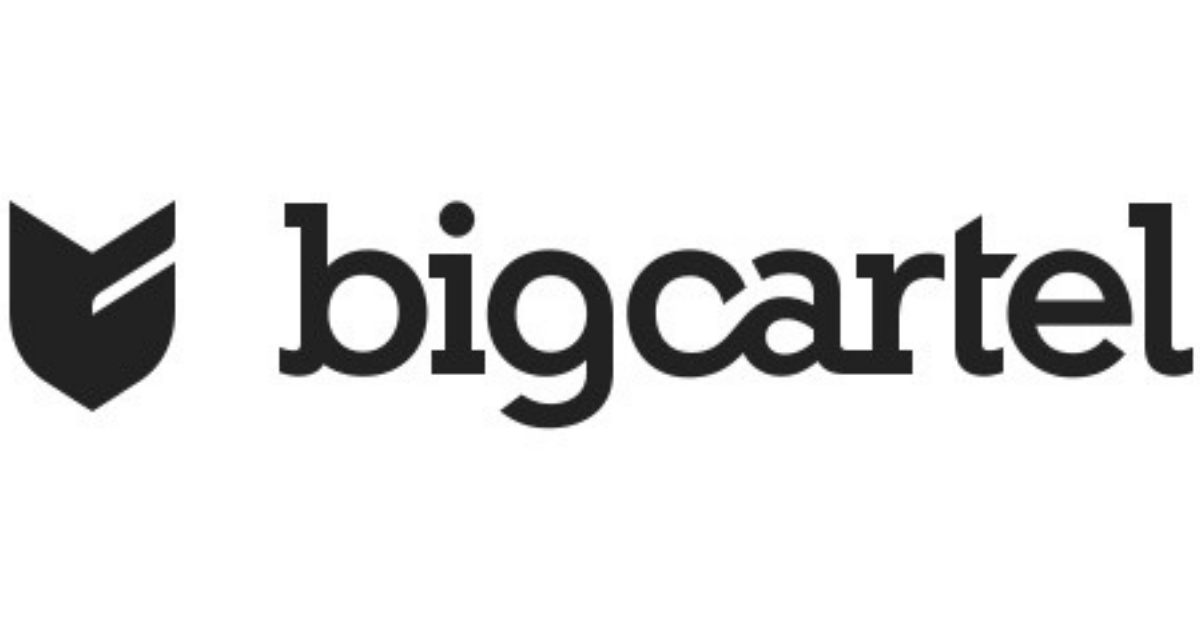 Big Cartel is intended for smaller online stores. Apart from the fact that the website doesn't come with a 'search button,' this won't be a hindrance when you're just starting with less than 20 products. This is the best eCommerce platform for artists looking to sell their products online as they can avail of the 25-product Platinum plan for as low as $9.99 per month.
12. Volusion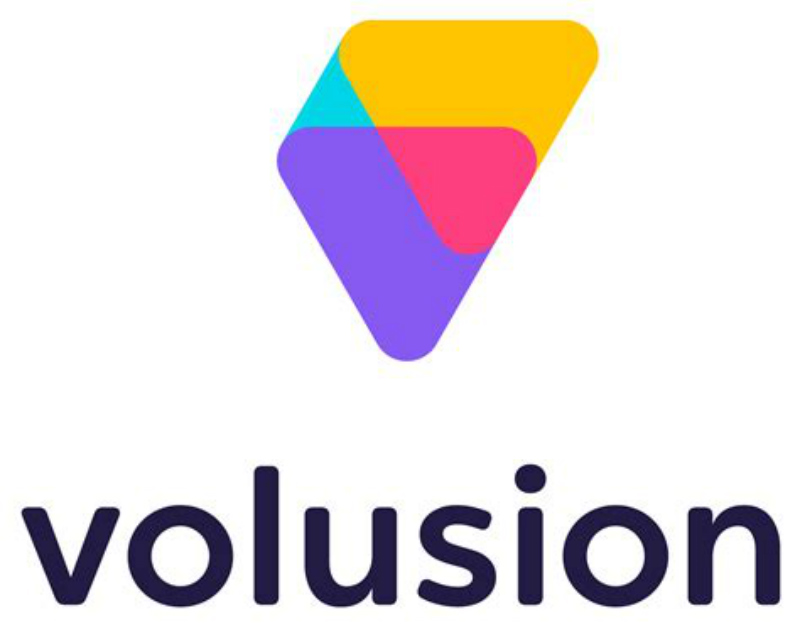 Volusion has been around for over two decades and has helped more than 180,000 entrepreneurs to date. For venture seekers who want a simple eCommerce website design, Volusion is a perfect choice. The platform offers 11 free responsive themes, with customization abilities.
Plus, it's also easy to set up your website as the drag-and-drop feature, and in-page editing don't require codes and programming languages. The builder also comes with SEO-centric features for marketing, social media marketing, and easy integration with your favorite tools and channels.
To start your eCommerce store with Volusion, $29 a month is all it takes. It allows you a maximum of 100 products and provides you with unlimited bandwidth. If you are aiming for expansion, upgrade to the business plan, which costs $299 a month. Plus, they offer a myriad of payment options with zero transaction fees.
13. SiteBuilder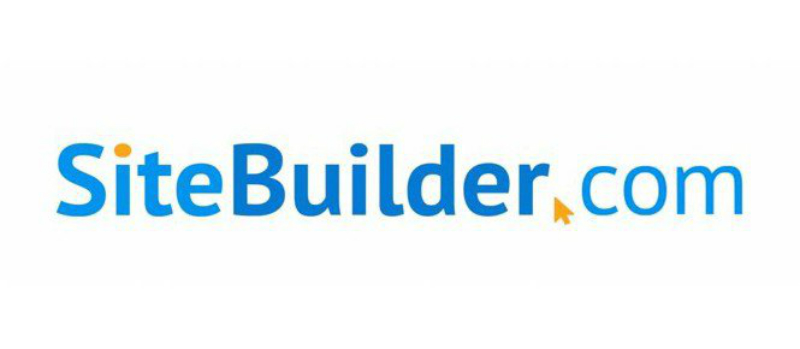 SiteBuilder is another intuitive and straightforward eCommerce platform that is excellent for beginners. This eCommerce site builder comes with everything you need to get your online store up and running. It provides SEO features, domain, hosting, unlimited bandwidth, and storage, among others.
Additionally, SiteBuilder is also one of the cheapest eCommerce platforms out there. The pricing can range from $10 to $18 per month with free hosting. But since they're offering a 60 percent off in the first year, you can try it for as low as $4 a month! The only drawback is there aren't a lot of payment options offered, unlike Volusion.
14. PrestaShop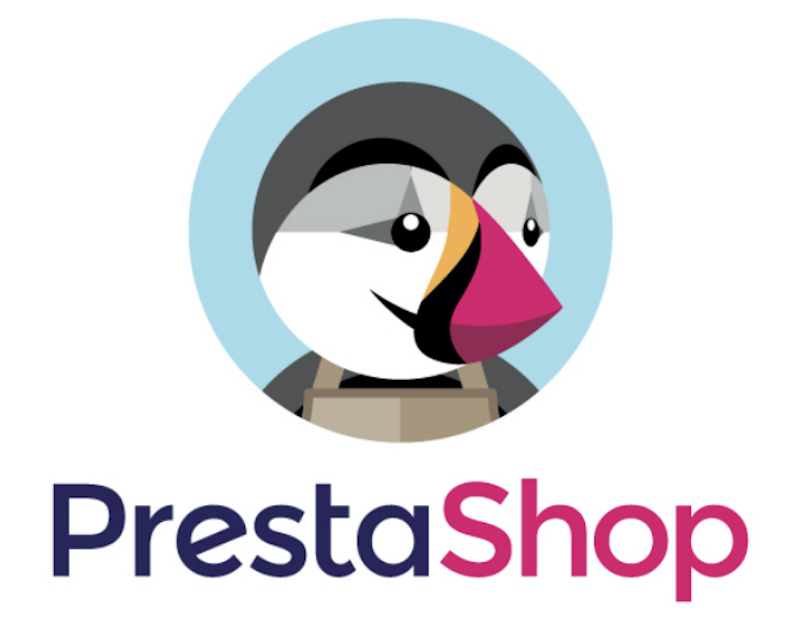 PrestaShop has been around since 2007. It's an open-source, cloud-hosted platform that offers entrepreneurs two options. You may download the "free" software and customize your site from there, or you can opt for the PrestaShop Ready. The latter is the paid version and is reasonably priced at $28 per month. Take note, however, that while the free version sounds good, it doesn't come with hosting or an SSL certificate.
Plus, you might need to hire web developers to work on your site. If you're new to eCommerce, you'll love the supportive community from PrestaShop. You can meet and take insights from other PrestaShop eCommerce owners, developers, agencies, and experts.
15. Smoolis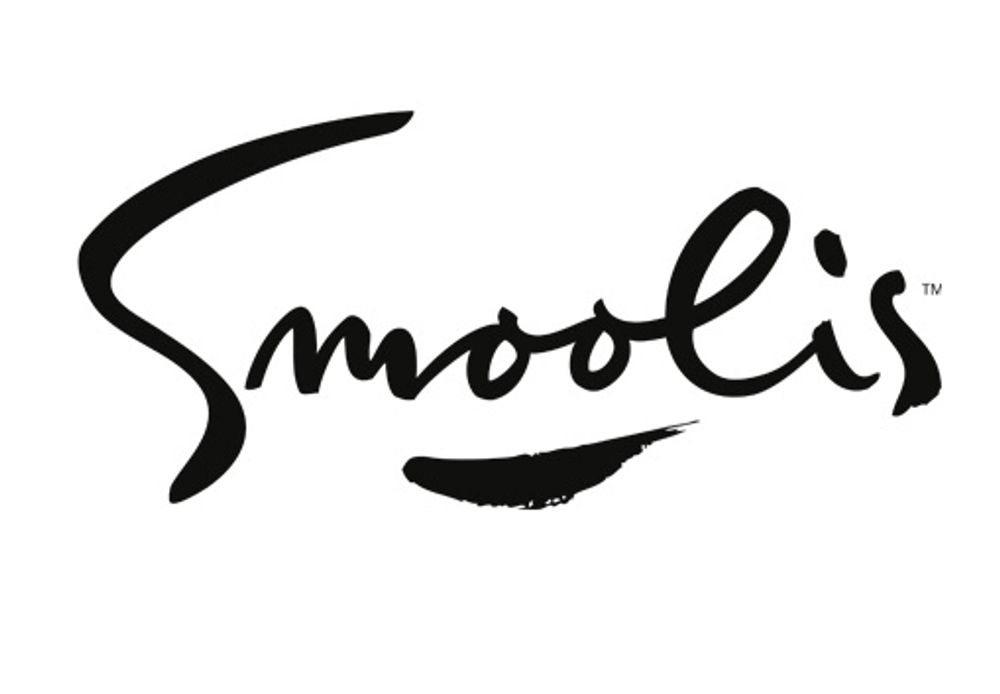 Smoolis is an eCommerce platform awarded as the best in terms of international sales. It enables the user to create a multilingual site that will help cater to customers around the world. Also, the website accepts international currencies without requiring additional plugins. You don't even need to have web development skills to enable the function.
The platform supports over 58 languages in total. Smoolis' feature will help translate vital shop information into your customer's language from the search bar to the shopping cart. It offers three plans and is most suitable for medium-sized businesses.
16. Square Online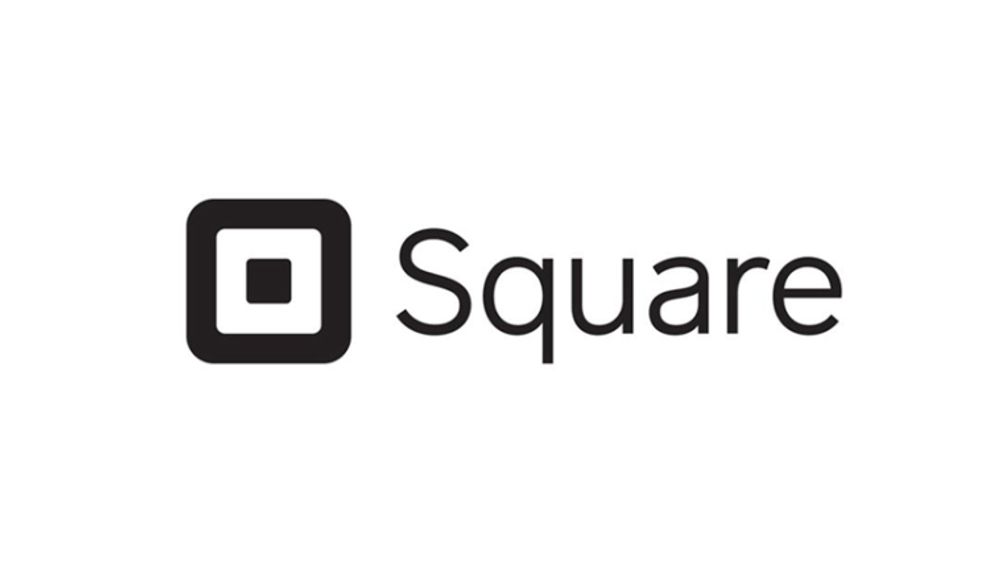 Square is picked as the best eCommerce platform with the most affordable option. It allows users to sell unlimited products on Instagram on a website without paying a monthly subscription to Square Online.
The platform is 100% free, with 500MB of space for storage. Meanwhile, the paid packages start at $12 per month. Square uses almost the same interface as Weebly, so it's user-friendly. However, design templates for the website are not available. Instead, Square walks you through each design phase for your website.
Overall, including the free plan, you have four plans to choose from. The most pricey plan for Square is its Premium plan that costs $72 per month.
Request Custom Web Designs from Penji
Website graphics cost a lot. However, Penji's on-demand business model offers affordable plans. Requesting web graphics is also a walk in the park with Penji's platform. Here's how:
1. Create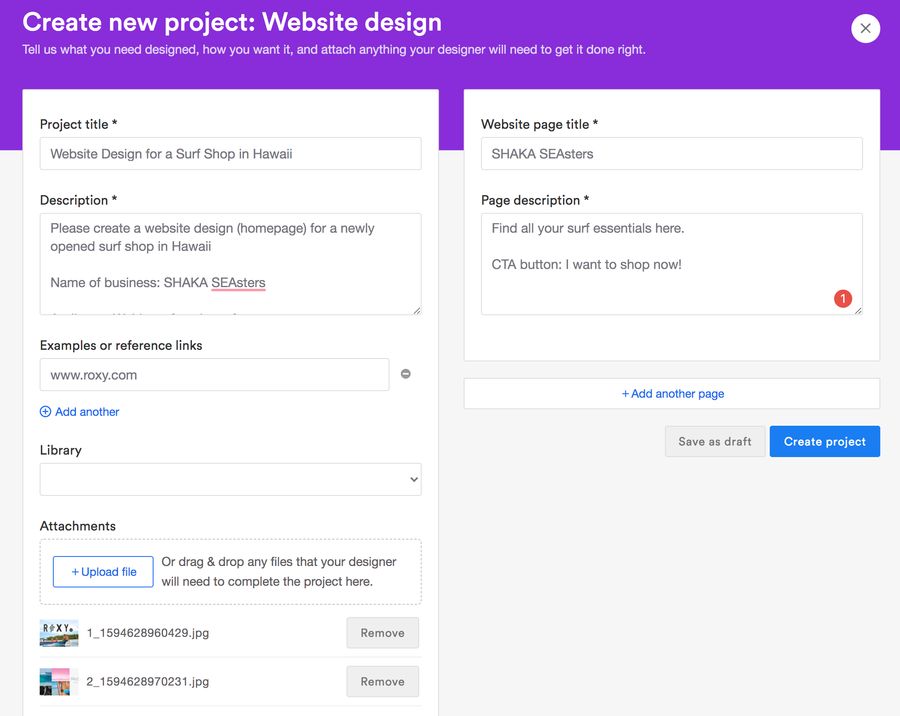 Create a new project on your dashboard. Make sure that you fill in all the necessary design details so your designer will know what exactly the design you're going for. You may even upload images and links for reference. You will be assigned the best designer for the job and the first draft will be submitted after 24 to 48 hours.
2. Revise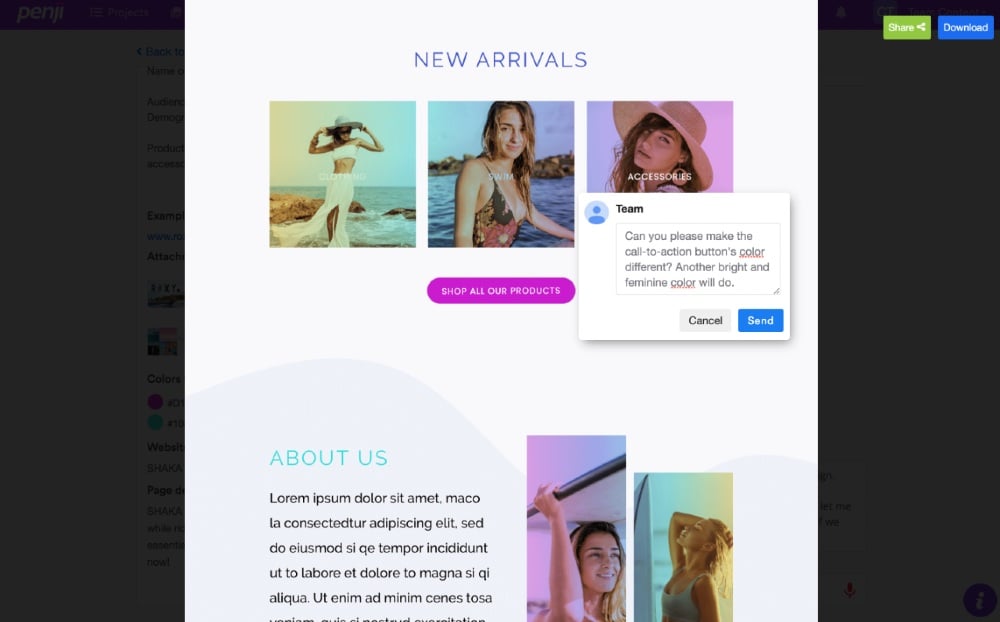 If you want to make small or major changes in the design, don't worry. You can do so by clicking and writing your feedback on the design itself. All revisions are free and come with all Penji plans, so revise until you're satisfied.
3. Download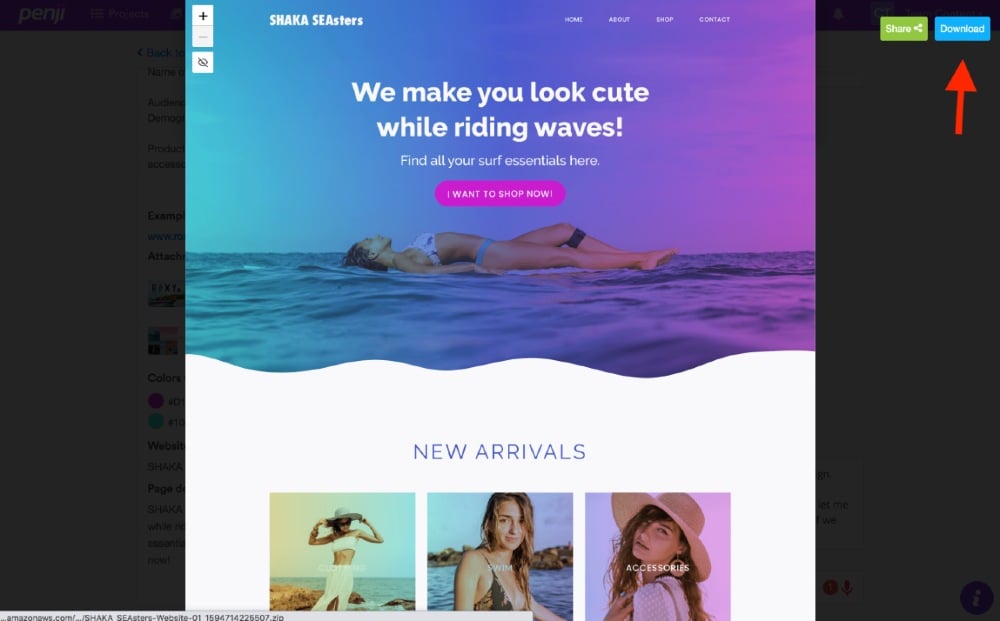 If the final revision is perfect, download it from the platform and it will be automatically saved on your computer. Use it commercially because you'll have all rights and licenses for all designs created for you.
Web Designs by Penji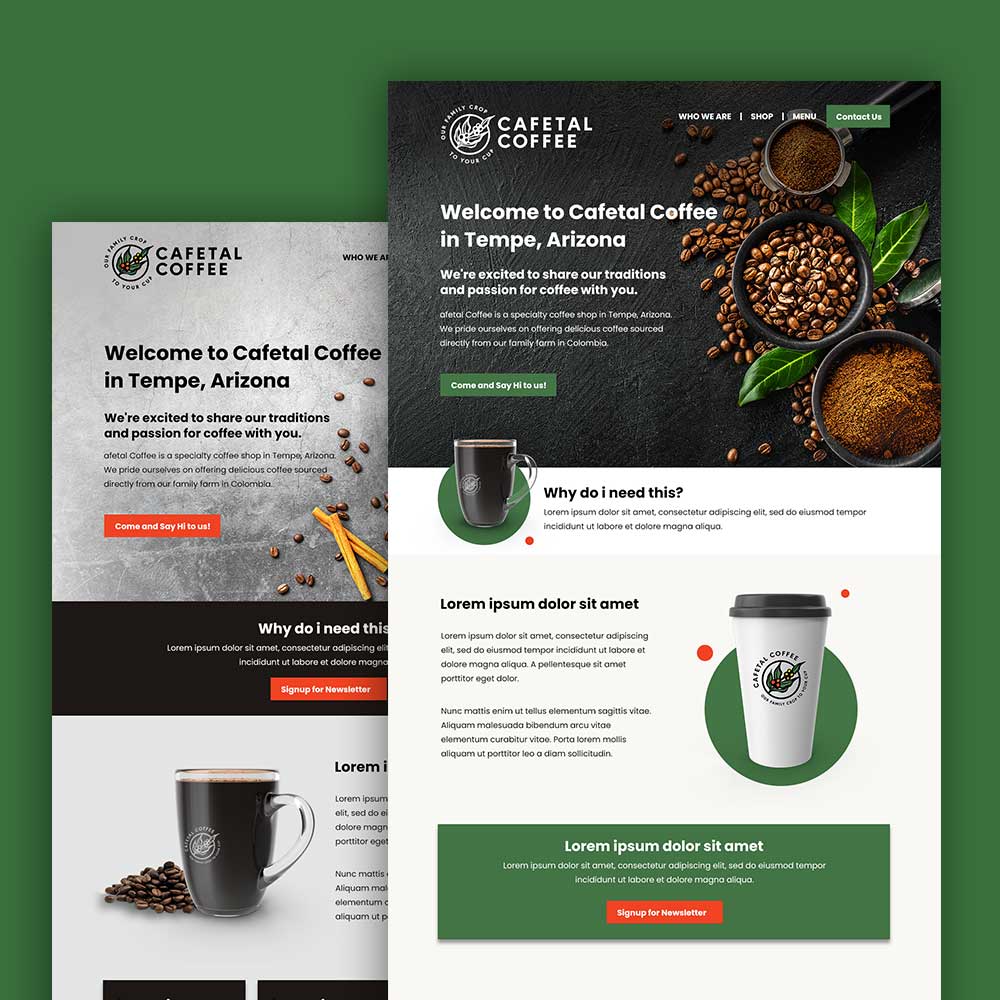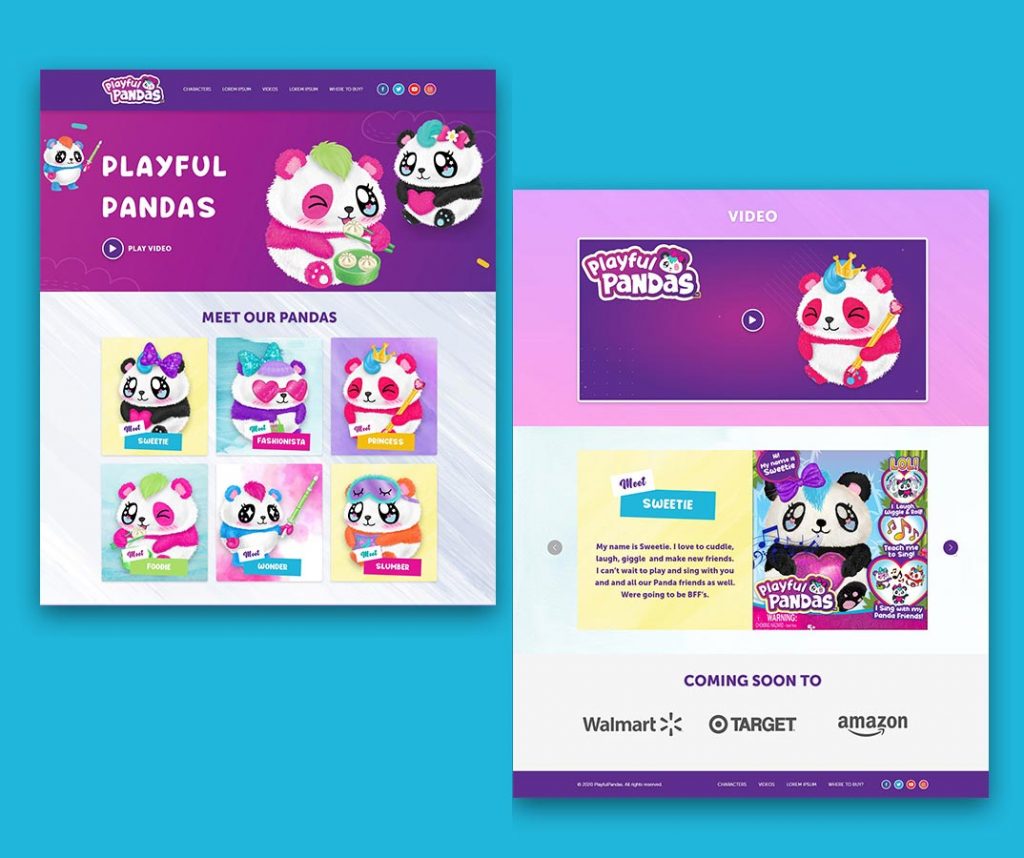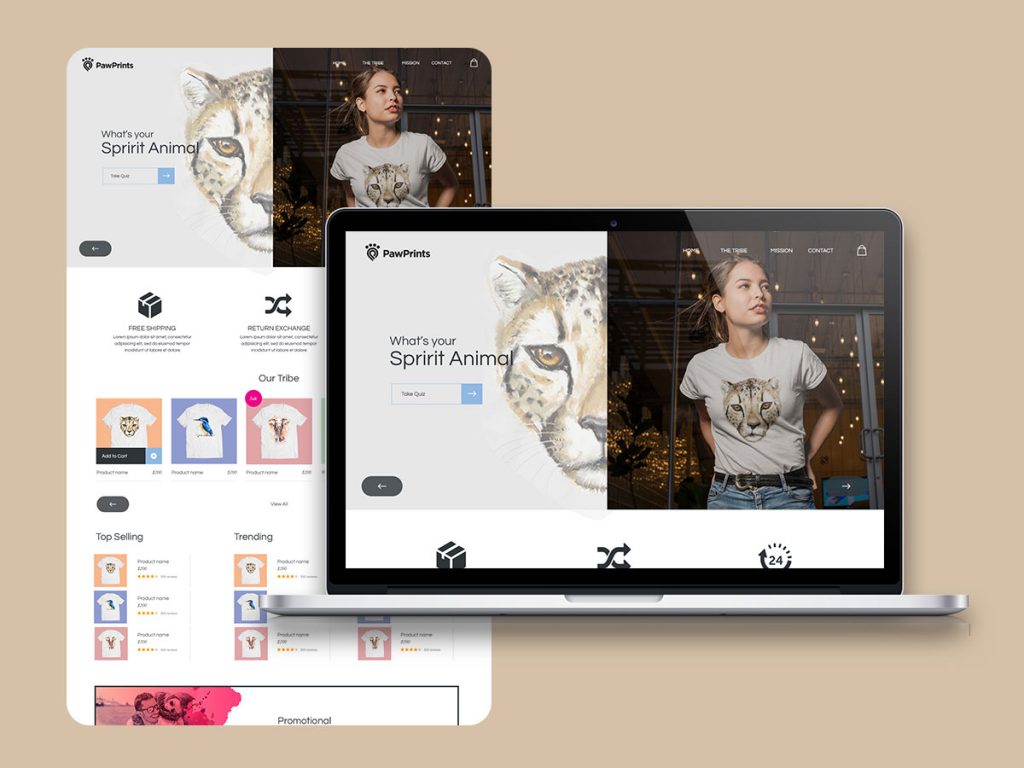 Final Thoughts
If you're looking for professional graphic designers who can jumpstart your eCommerce store, subscribe to Penji! Sign up now and get 15% off your first month.