Artificial intelligence (AI) has brought our imagination to reality. What was once unthinkable is now impacting our lives right before our very eyes. It has done breakthroughs for entrepreneurs, making it an indispensable part of doing business. Here are ten mind-blowing AI websites that you need to check out now:
1. DeepSwap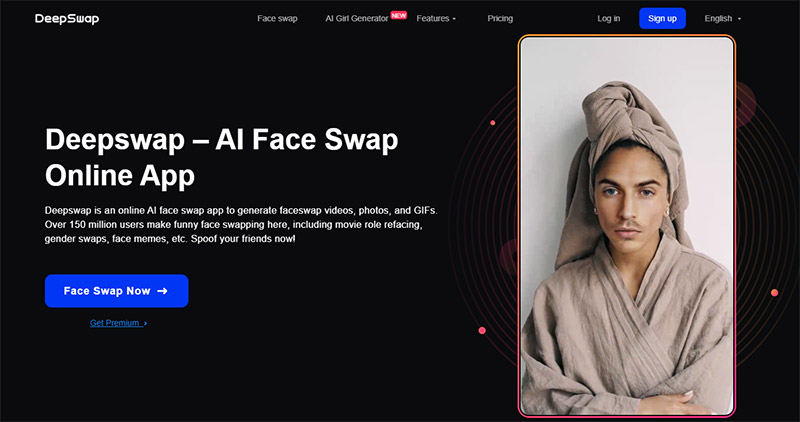 Business owners looking to upgrade their content and marketing efforts will find DeepSwap a valuable AI website. It is an online app that uses AI algorithms to generate face swaps, deep swaps, and deep fakes. You can use it to create original and engaging marketing materials such as GIFs and memes.
DeepSwap can help you increase brand awareness, improve lead generation efforts, and boost sales. It also offers AI video and photo generators, among others. First-time subscribers get 50% off their $19.99 monthly fee.
2. Midjourney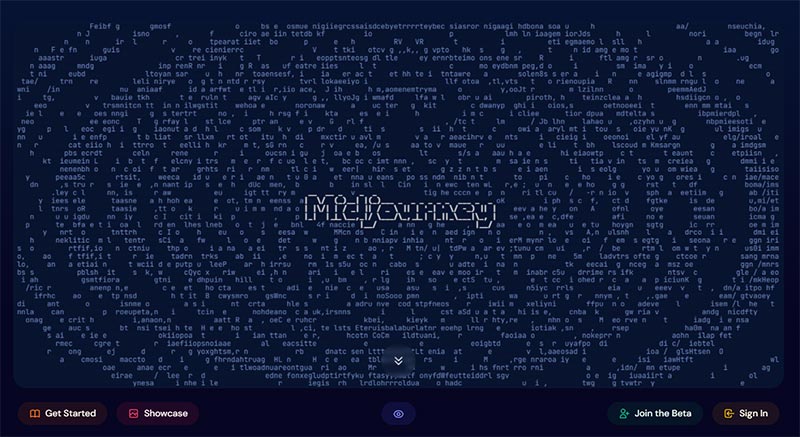 Another AI website that will leave you in awe is Midjourney. It is a text-to-image AI tool that generates realistic images from your text descriptions. It's powered by Bard, a large language model (LLM) trained on a massive dataset of images and text. It can help you create unique marketing campaigns, generate product ideas, design custom products, and many more.
Midjourney can also help you collaborate with your team, making it easy to work on crafting visually appealing content. Its monthly subscription costs range from $10 to $120.
3. Let's Enhance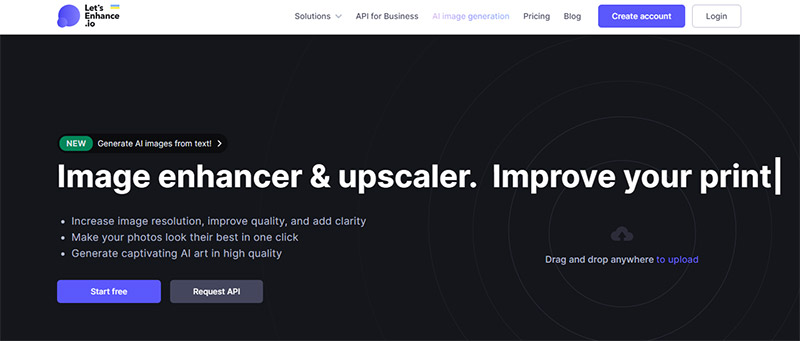 If you use tons of images on your website, social media platforms, marketing campaigns, and content marketing strategies, you should check out Let's Enhance. It is an online AI tool that improves the quality of images. It upscales them, removes noise, and sharpens them. Plus, it can also restore old photos and enhance the quality of low-resolution ones.
Let's Enhance is easy and quick to use; no technical skills are required. It has a free limited plan, premium subscription with pricing that starts at $9 per month if you pay yearly.
4. Mightygpt.com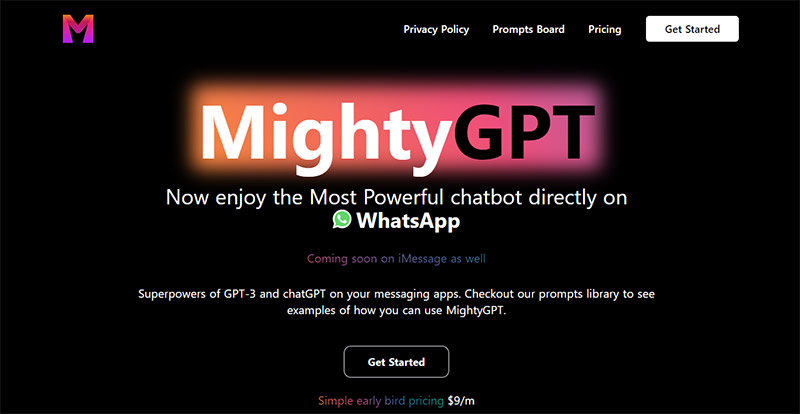 ChatGPT has taken the world by storm as it can write just about anything you tell it to. Mightygpt.com is an AI website that provides ChatGPT functionality using WhatsApp, that you can use on your smartphone. It helps you tackle customer service tasks such as capturing data from images, texts, emails, and other documents quickly and easily.
Mightygpt.com uses machine learning, natural language processing, and AI to automate these tasks to help you manage these processes. It has a simple pricing plan that costs 4( per month.
5. Talk To Books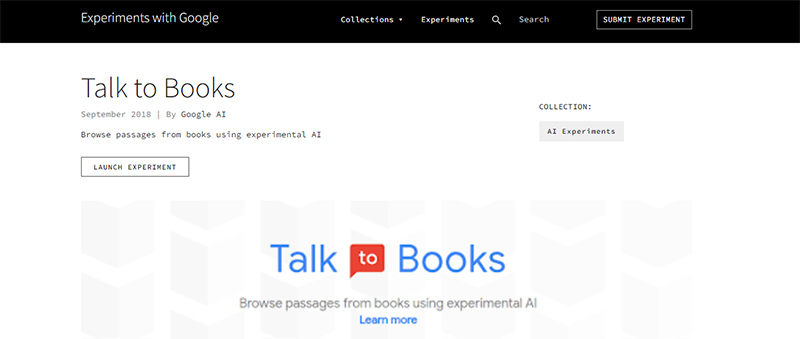 Though it is still in its experimental stage, Talk to Books is an AI website that business owners will find helpful. With it, you can explore ideas and discover books using natural language questions. You can type in your queries, and the website will give you passages from relevant books.
Talk to Books can help you with market research by finding the best books that cover topics about customer behavior, industry trends, and competitive strategies. It is free for anyone to use.
6. Synthesia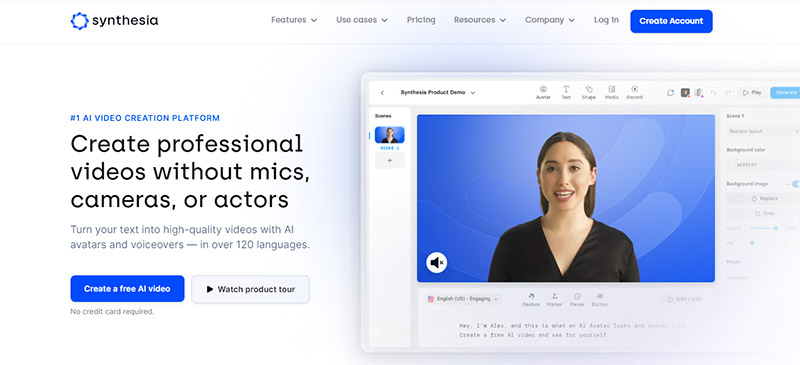 For your video marketing strategies, Synthesia is the best AI website to check out. It is powered by AI, which can easily convert your text into a high-quality and engaging video. It delivers professional-looking results in minutes.
Synthesia can also help you create interactive videos with virtual presenters. You can use this tool for your explainer videos, tutorials, and product demos. It has two paid plans with pricing that starts at $30 per month.
7. D-id.com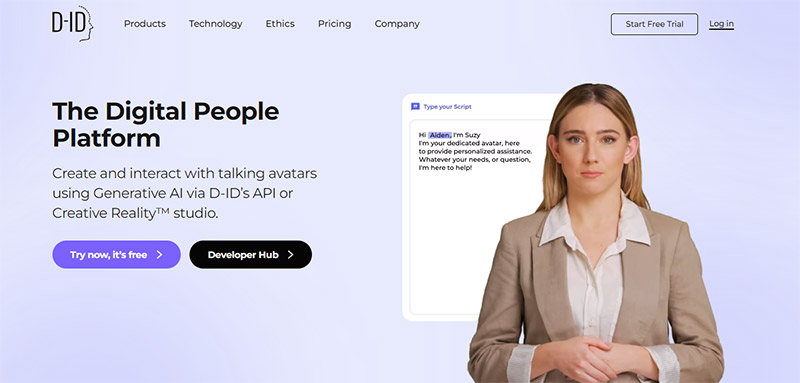 A powerful platform, D-id.com enables you to animate your photos even without technical or animation skills. It uses state-of-the-art generative AI algorithms, Stable Diffusion, and GPT-3 to create highly engaging animated videos. You can customize your videos and create talking avatars using its Creative Reality Studio.
D-id.com is user-friendly, innovative and has different pricing plans to suit every budget type. Pricing ranges from %5.90 to $299 per month. It offers discounted rates for annual payments.
8. Craiyon
Developed by Google, Craiyon is an AI website that offers to generate new images from your text and pictures. It combines a text-based search engine and an image-generation engine to bring life to your text descriptions. You can use this tool to create new product designs or images for your marketing strategies and campaigns.
While Craiyon is still in the development stage, it has enormous potential, offering many benefits to various industries. It has three paid plans with prices that range from $6 to $24 per month.
9. Landbot.io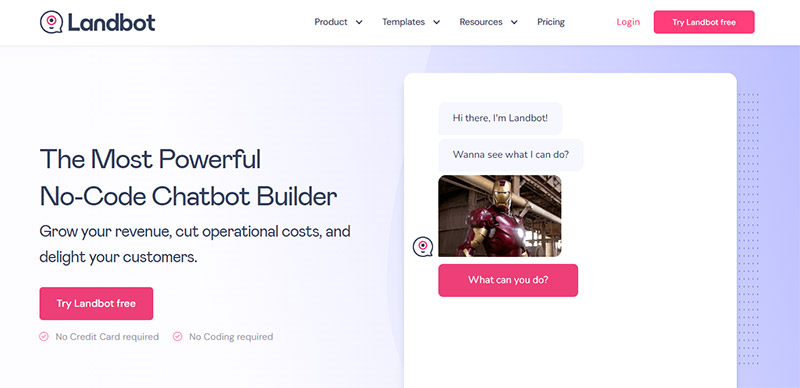 If you're looking to improve your customer service, Landbot.io is a no-code chatbot builder that lets you create chatbots for your brand. It can help you provide engaging conversations with your customers on your website and other communication channels. It enables you to answer customer queries, gather leads, promote your products and services, and more.
Landbot.io is a powerful AI website with affordable pricing plans. It has a forever-free plan, but to enjoy more of its features, you can avail of its premium paid plans. Prices start at around $32 per month.
10. Assembly AI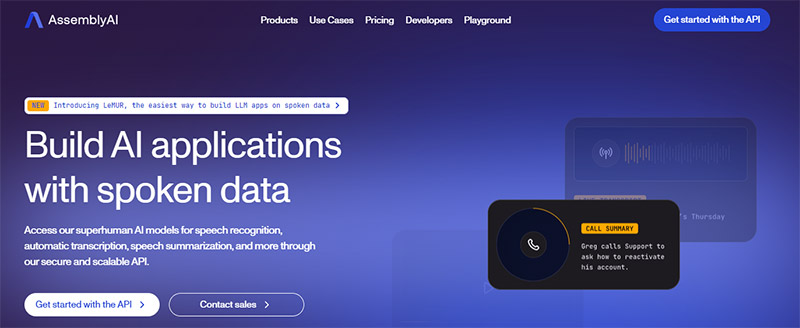 An AI website that enables you to convert audio and video files into text, Assembly AI is suitable for your content marketing tasks and many other uses. It can transcribe audio files, analyze audio data, and build audio-related AI-powered applications. You can use it to create transcripts for your meetings, presentations, and subtitles for your videos.
Assembly AI is easy to use, powerful, and affordable. It has a simple, transparent pricing that lets you pay only for what you use. Pricing starts at $0.90 for core transcription and can go up to $2.0988 for audio intelligence.
Final Thoughts
AI is rapidly disrupting the business landscape, and there's no stopping it. However, it can never replace the work of a human as they are merely tools to make business management faster and easier. These AI websites will surely provide value to your business and help elevate your brand.
For all your graphic design needs, Penji is the best partner to work with. Watch our demo video here to learn how we can help your brand. You can also click this link to get our pro designers working for you.