Artificial intelligence is slowly creeping its way into design through AI art and even graphic design. And it appears that AI may make its way to website design. However, website design is much more complicated because of UI and UX. This raises the question, can AI handle UI and UX designs? Plus, how can AI influence UX design?
Current State of AI in Graphic and Web Design
For Non-Designers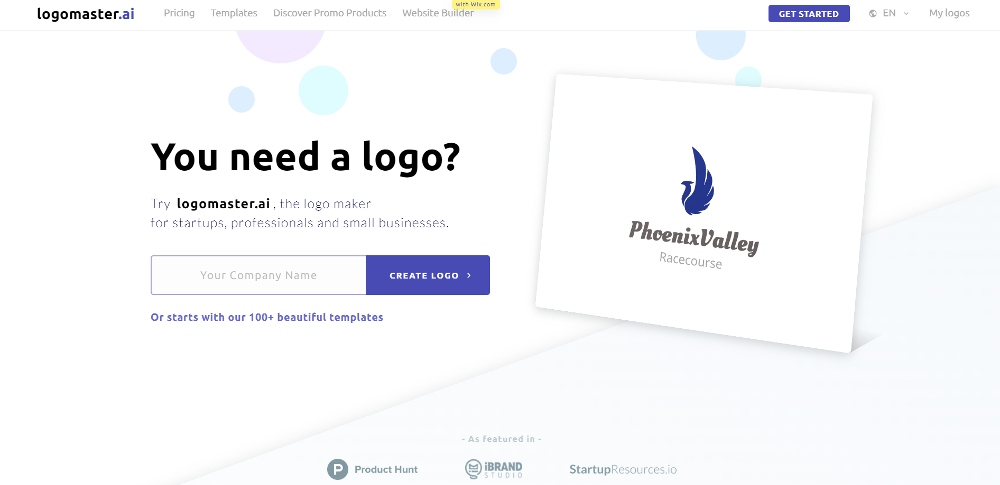 Non-designers can get logos and graphic designs from AI graphic design or logo makers. For instance, new business owners or startup founders can get variations of one logo to use on their branded assets. Once the user chooses a logo design, they can tweak the logo design to make it unique to their business.
Another example is presentation design. So far, you can count by hand how many AI presentation design software applications. However, their software applications can help non-designers create beautiful presentation designs in a few minutes. The user will do most of the work. However, an AI will make minor modifications to the design based on the elements added to it. Plus, the AI can even organize the slides for the user.
In terms of UI/UX design, non-designers can use AI website builders, such as Wix and Jimdo Dolphin. Users don't need design experience since the AI built into the platform will help them design the website based on their preferences.
For Designers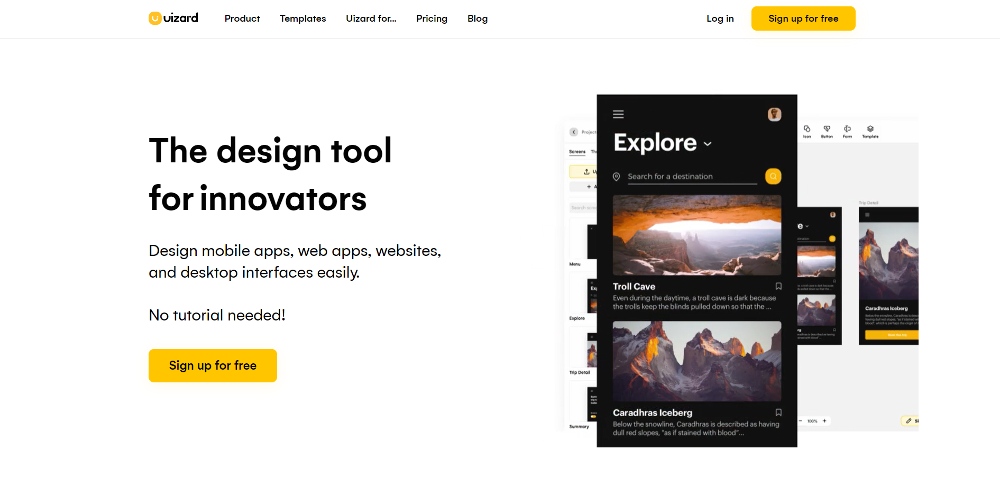 On the other hand, designers can rely on AI to produce work faster and create even more beautiful designs for their clients. Fortunately, designers can use AI-powered tools at their disposal to create designs. What are some of these AI design tools?
UIZard – One UI/UX tool that designers can use for wireframes and mockups is UIZard. Although entrepreneurs and professionals can use this tool, designers can greatly benefit from using it because they have advanced knowledge about how wireframes and mockups work. It can ease their workload and design more wireframes for clients.
Khroma – Khroma is one of the best tools any UI/UX designer can use. You don't have to remember the color wheel with Khroma since it creates AI-powered palettes using an algorithm and even generates multiple color combos.
Let's Enhance – Designers can use this nifty AI design tool. Images are important in UI/UX design, and it can take time for many designers to work on editing images to add to websites. Let's Enhance eliminates the time that designers will work on when doing that task, and once the images are enhanced, they can upload it to the website or app immediately.
How Can AI Help with UX Design
Automate Processes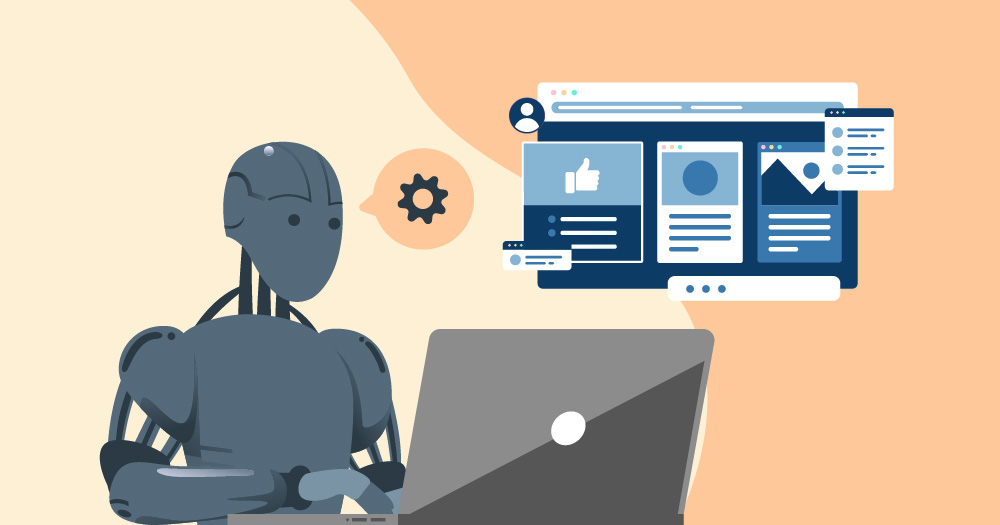 UI/UX designers working on multiple client projects may experience boredom from doing the same and repetitive design tasks, which can take a toll on the designer. However, if AI comes into play and becomes a part of the design process, AI in UX design can help automate whatever process that designers might do. It will first learn several procedures for a specific design task.
And if the designer has to do that on a different project, the AI can apply their new learning to that project, and the designer can either accept those changes or make modifications.
Learn About Client Preferences
AI can make it easier for UX designers to learn more about clients. After all, AI can provide individuals or businesses with data about users. Once they've gathered the info, the AI can use that data to provide insight into what customers like, and they can suggest ideas on how to create a better user experience for users. Designers won't have to do the guesswork on how the navigation would work on the website.
Create Variations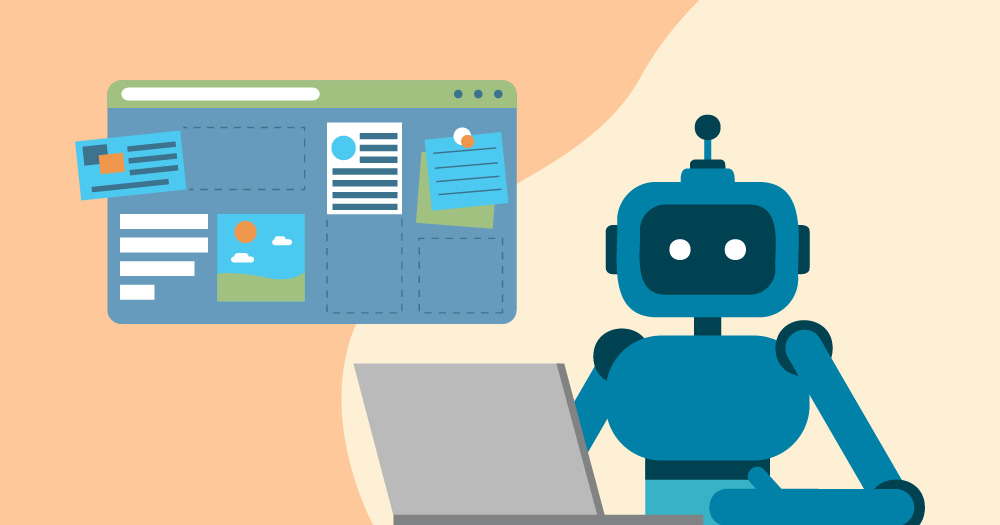 One of AI's capabilities in graphic design software is its ability to create design variations. That's one of the main advantages of AI against designers. Although UI/UX designers can create various designs, AI in UX design will have these design variations ready in a few seconds. All it takes is a prompt, and off it goes providing options to the user.
AI may likely create different wireframes or pages for A/B testing. After all, A/B testing is necessary when you want to convert more visitors or users into customers. The AI can come up with different variations of one landing page or home page instead of designers creating a new version from scratch.
Downsides of Using AI for UX Design
As promising as the help that AI can provide in UX design, can AI get in the way of the UX designer's process?
No Creativity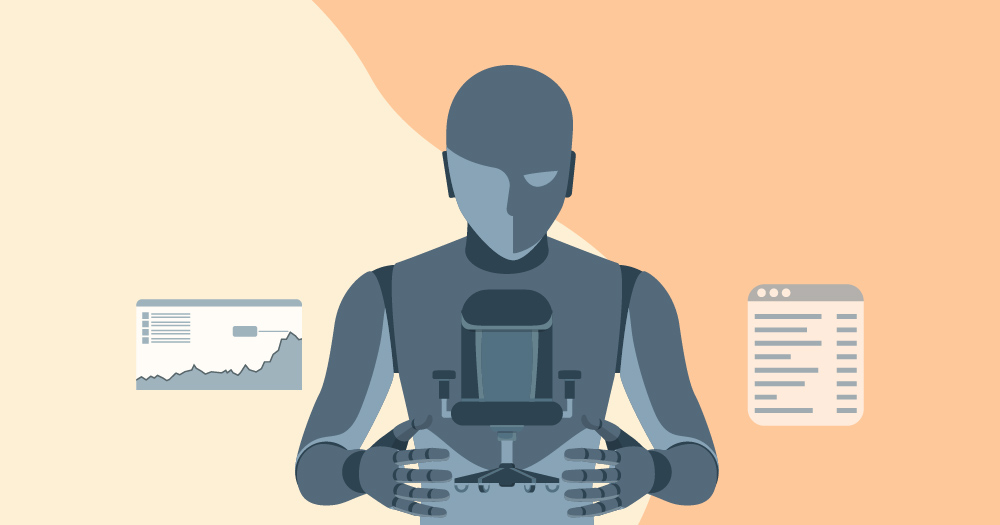 Even though AI can learn from the data it gathers from users and learns how website design works, AI may still lack the one thing that all graphic and web designers possess: creativity. AI may know what elements to put in one area and how it can help users navigate from one page to another. However, UI/UX designers can solve this issue and know the emotions behind why users may go to this certain page.
Human Dependence
Sure, the use of AI will become beneficial not only to a designer but to a client or company. Since AI automates processes and will eventually learn how to create wireframes and possibly know design thinking, many businesses may decide to have a staff of only a few experienced designers and have AI help them with their web design work.
Lacks Emotions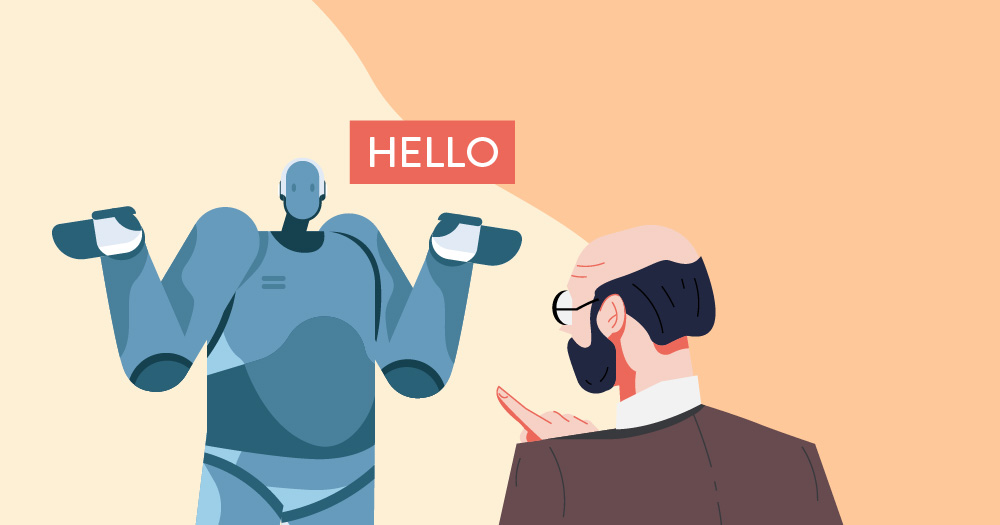 It's clear that human UX designers are necessary for producing designs based on the design thinking framework and the customer journey. Since AI is considered a machine, it won't grasp the whole spectrum of human emotions.
Sure, AI can learn about the customer journey and provide the best way to lead visitors into becoming customers. However, purchases are emotion-based. And it can be difficult for AI to give it the human touch and make customers say yes to buying a product or subscribing to a service.
Final Thoughts
AI's influence on design is growing by the day. It's no secret that AI can speed up the design process and make UX design outputs. However, at the end of the day, UI/UX designers are still the drivers in creating beautiful designs for their end users, and AI takes the backseat by giving humans insightful data on how a user's mind works.