AI logo generators save entrepreneurs and marketers time and money. These AI logo makers provide good-quality logos generated within minutes. If you input complete and appropriate details about your company, the outcome is worth the subscription. However, choosing a reliable AI logo generator that is trained on large datasets with state-of-the-art machine learning capabilities is crucial. Here are the best AI logo generators you can check out.
1. Fotor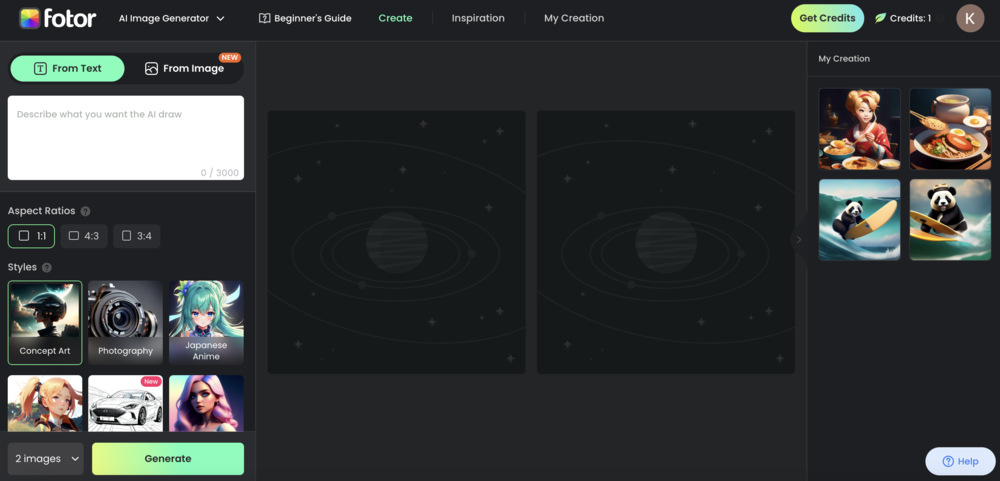 Fotor's AI technology lets you create a logo within minutes! You can choose from over a thousand editable logo templates appropriate for your business. Customize your logo by changing fonts, colors, layouts, shapes, etc. Fotor offers a simple and intuitive interface that anyone with no design experience can use.
Pricing:
Basic – Free
Pro – $3.33 per month billed annually
Pro+ – $7.49 per month billed annually
2. Logo AI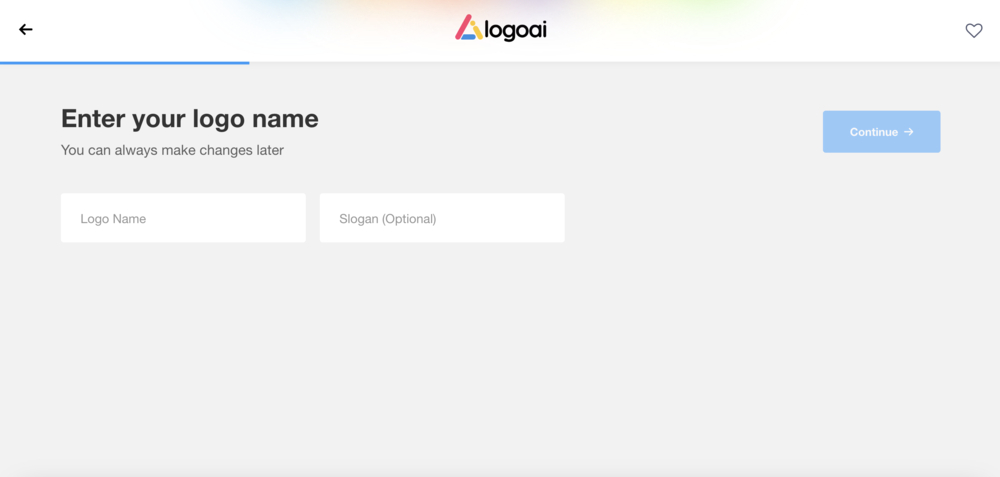 Smart, professional, and unique. These are the best adjectives that describe Logo AI's cutting-edge AI logo generator. It understands logo data and applies design best practices to give you the most relevant logo. You can use Logo AI to create a logo from scratch without needing templates. They let you generate endless possibilities in three easy steps. The first is to enter your business's name and logo design preferences. Choose and edit the design layout, fonts, symbols, etc. Finally, download the source file in PNG, PDF, and vector format.
Pricing:
Basic – $29
Pro – $59
Brand – $99
3. Hatchful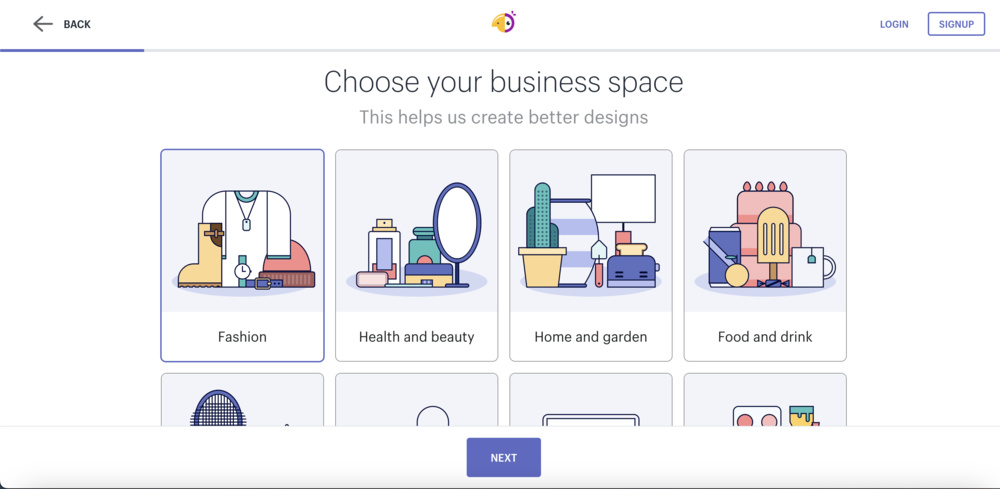 One of the biggest eCommerce web platforms, Shopify, has ventured into AI logo creation. Hatchful, Shopify's brainchild, is another option if you want high-quality and efficient AI logo design. Using Hatchful means accessing a library of logo files, making logo design a breeze. You'll also get access to hundreds of templates to help you save time and money when creating a unique logo.
Pricing:
4. Logomaster.ai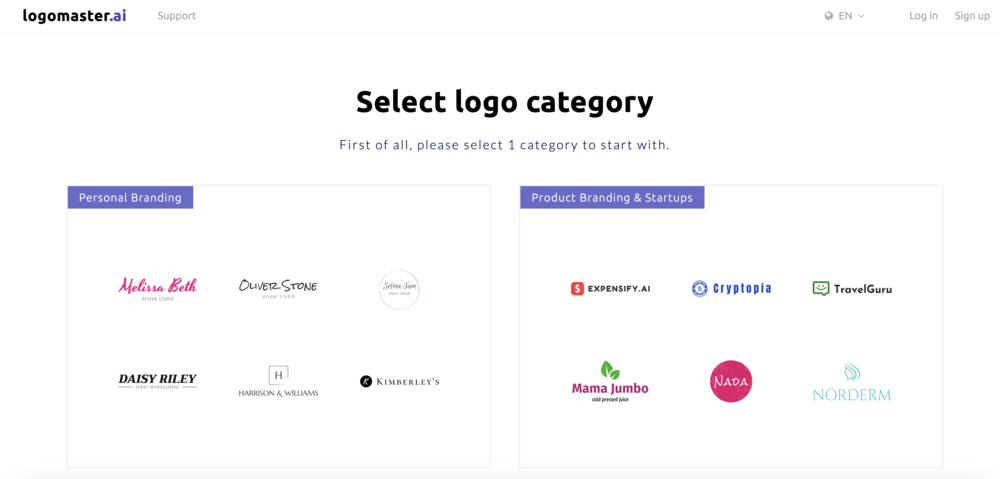 You can purchase logos from Logomaster.ai and pay only for your purchased logos for commercial or non-commercial purposes. This AI logo design tool has generated over 56,000 logos and served over 3,000 clients worldwide. It's also rated 4.75 on the best customer review platforms online.
Pricing:
Basic – $15 one-time fee
Premium – $35 one-time fee
Enterprise – $55 one-time fee
5. Brandmark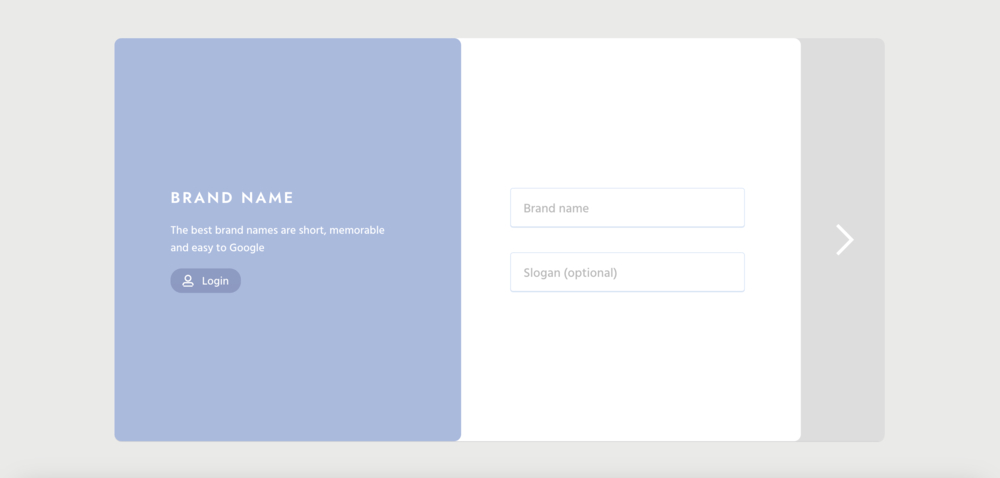 Whether you want social media profile icons, animated designs, presentation templates, or logos, Brandmark is the tool you can rely on. Let Brandmark help you customize your company logo for free. You can export files in all major formats, such as PDF, PNG, EPS, and SVG. If you're unsatisfied with the logo output, you can let any Brandmark expert tweak the design for you. Enjoy 100 percent full copyright on all logo designs and unlimited revisions.
Pricing:
Basic – $25 one-time fee
Designer – $65 one-time fee
Enterprise – $175 one-time fee
6. Looka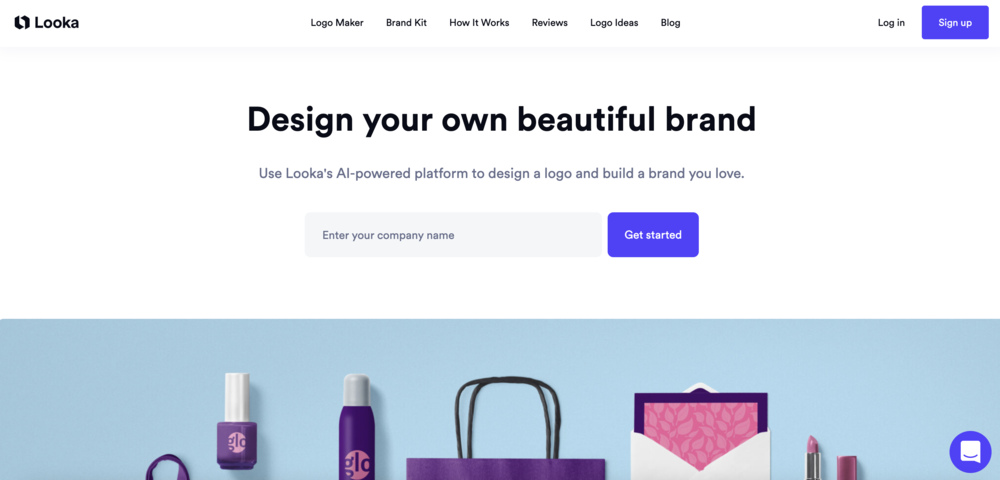 Looka's logo maker offers a straightforward interface that anyone can use. This AI logo generator is easy and fun to use. Start by entering your company name and industry. You can select from the logo styles, symbols, and colors. You can have a brand kit that includes all the details about your company. That way, when you hire a designer, they can check out your brand kit and ensure consistency in branding design.
Pricing:
Brand Kit – $96 per year
Basic logo package – $20 one-time purchase
Premium logo package – $65 one-time purchase
7. Tailorbrands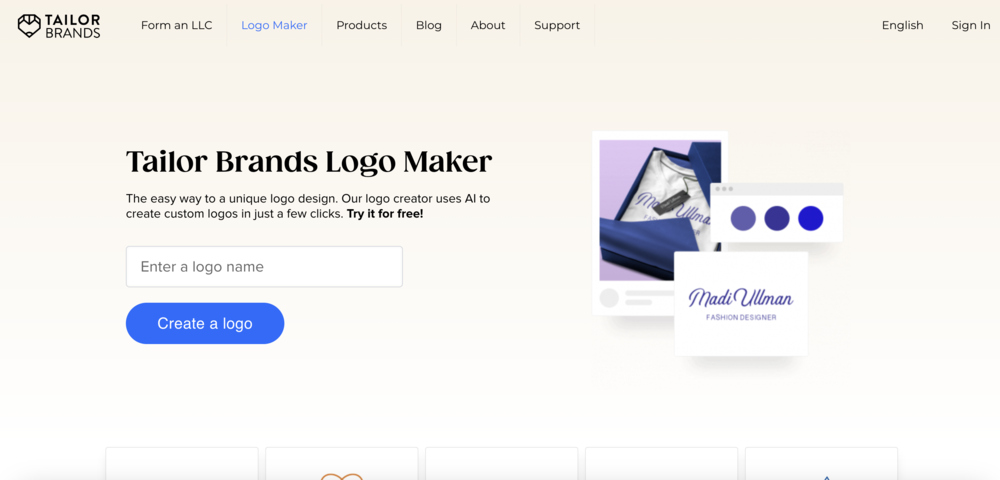 Tailorbrands's mission is to make branding assets fun, easy, and accessible to everyone. With over 30 million users worldwide, it's no surprise why people consider this platform their go-to AI logo design tool. This AI logo maker not only inspires business owners to create the best branding assets. But it motivates them to broaden their ideas for better target audience connections.
Pricing:
Basic – $9.99 per month
Standard – $19.99 per month
Premium – $49.99 per month
8. DesignEvo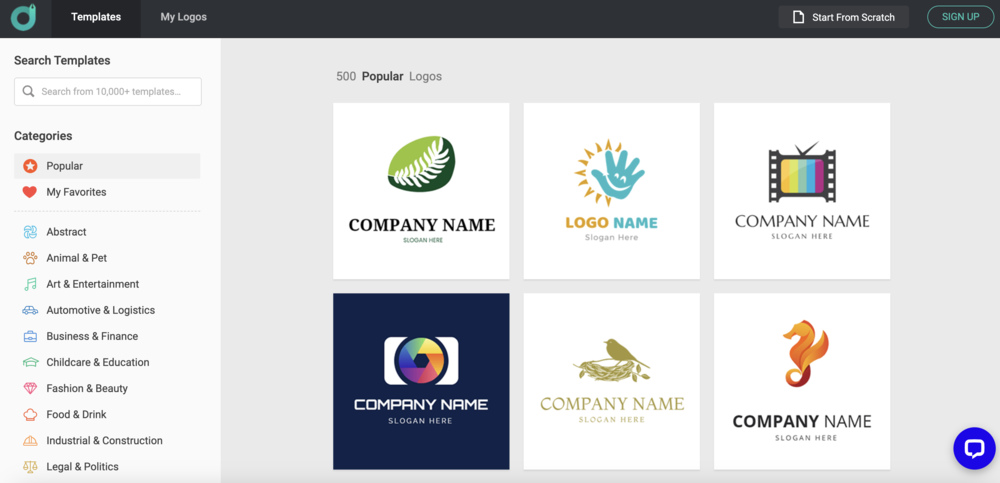 With over 29 million worldwide users, DesignEvo is one of the best AI logo generators online. The platform now has more than 10 million logo downloads and counting. It has a user-friendly design interface and straightforward tools that empower small businesses. You can browse the tool's categories or search thousands of logo templates via keywords. It's fast and easy to use, and expect your logo to be done within five minutes!
Pricing:
Free – Credit required
Basic – $24.99 one-time fee
Plus – $49.99 one-time fee
9. Logobean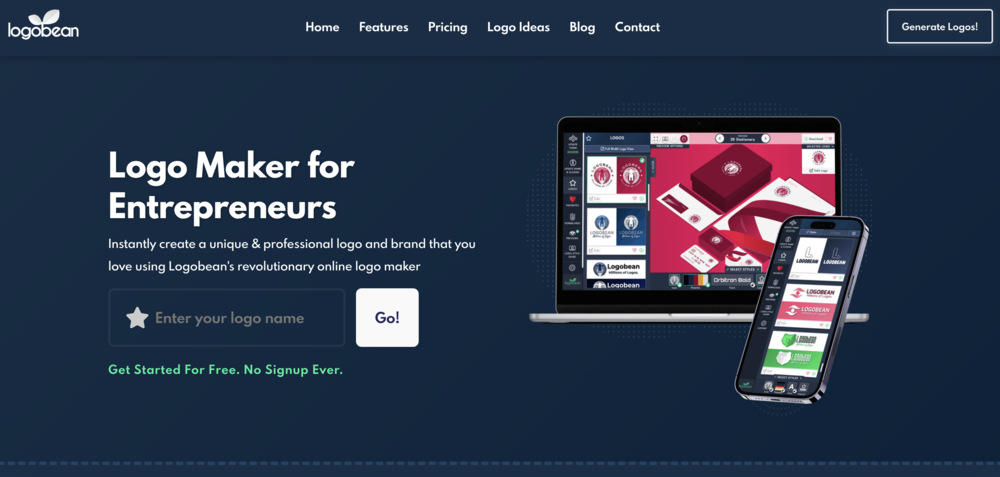 One of the best features of Logobean's AI logo maker is the ultra-modern previews. This feature lets you see your logo as you create and search. It's a smart and live contextual preview that makes logo design more efficient. You can click any logo pairing and view it with your favorite logos in context. You can then create a filter to refine colors, fonts, layouts, icons, name alignment, etc.
Pricing:
Basic – $29 one-time fee
Premium – $49 one-time fee
10. Logo.com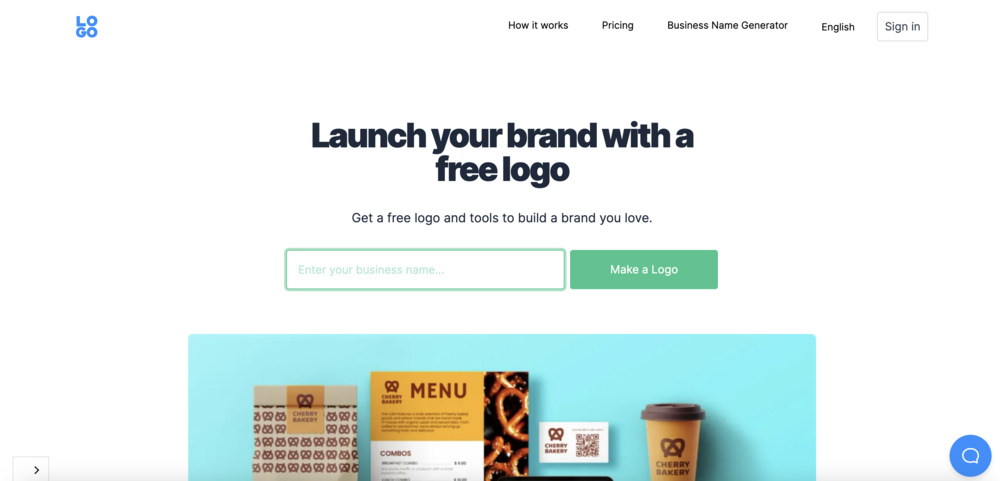 Logo.com is another AI logo generator powerhouse. The platform's custom design tool Stitch helps you launch, build, and grow your brand. You can choose from the ready-made templates included in your logo and branding elements. Logo.com's AI logo design software is powered by its Logo Design Engine (LDE), a cutting-edge technology. Use Logo.com for free and get full ownership even if you cancel your plan or delete your account.
Pricing:
Free – Five logo designs
Brand plan – $10 per month
Agency plan – $100 per month
Order Custom Logos from Penji at Affordable Prices
While AI logo generators save you time and money, these tools sometimes lack a creative human touch. Customizing your logos is possible with AI logo makers. However, letting professionals provide insights and apply their styles to your logo is better for brand recognition.
Whether you need a one-off logo or multiple branding designs, Penji can help you. Subscribe to our unlimited plan or one-off offers. Sign up now for a limited 15 percent discount.