We've all heard about artificial intelligence and how it is making breakthroughs in almost all industries. What was once a figment of our imagination is now becoming an everyday part of our lives. AI essay writers are excellent proof of this. Let's get to know what it is and how it can help you.
What are AI Essay Writers?

An AI essay writer is an artificial intelligence (AI) system that uses natural language processing (NLP) and machine learning techniques to write content. It is a software that uses sophisticated algorithms to help you generate essays similar to those written by humans. It analyzes vast data and learns from the user's patterns to produce essays, articles, and other written texts.
AI essay writers simulate a human writer's creative process and understand the nuances of language, grammar, and syntax to produce essays that seem to be written by a human. These adapt their writing style to match your specific needs or target audiences, making them suitable for writing essays.
Who Needs an AI Essay Writer?

As mentioned earlier, AI essay writers aren't just for writing essays. The following can take advantage of this helpful tool:
Students – its primary use is to help students write well-structured essays for academic assignments. They can use it for research papers, theses, and other writing tasks associated with studying.
Content Creators – professionals that create content on a regular basis will find AI essay writer tools a great help. With it, they can produce engaging blogs, informative articles, and relevant social media content.
Digital Marketers – marketing professionals can focus on their advertising and marketing tasks more with the use of an AI essay writer. In minutes, they can generate reports, internal communications, website copy, product descriptions, and other content requirements.
Journalists – AI writing tools will never replace the human writer, but they can significantly make writing easier and faster. This is why journalists and other writers find AI essay writer tools handy. These software can help summarize information and news reports, among many other writing tasks.
What are the Pros of an AI Essay Writer?

AI essay writers provide several advantages that can make writing quick, simple, and straightforward. Here are some key features that make them a valuable tool:
Time-Saver – AI writing tools can generate written content in a fraction of the time a human does. They can analyze large volumes of data and write essays in minutes, sometimes even seconds. This saves you precious time and allows you to do more.
Better Productivity – AI essay writers automate the writing process, thus, enabling individuals and businesses to boost their productivity and efficiency.
Accurate and Consistent – AI essay writers follow grammar and syntax rules so you can be sure that they provide high levels of accuracy and consistency.
Overcome Writer's Block – any seasoned writer will tell you they struggle with writer's block. AI essay writers will help you overcome this by helping you generate ideas, outlines, and initial drafts. This will give you ideas and inspiration that you can start with.
What are the Cons of an AI Essay Writer?

While there are more advantages that AI essay writers offer, there are also some downsides. Below are some of the drawbacks you will encounter using them:
Less Creativity – the reason many businesses still prefer the human writer is because, generally, AI writing tools lack creativity. They can produce coherent content, but not the art, emotions, and unique perspectives that human writers bring.
Quality – despite the many advancements in technology, AI essay writers can still generate content that may not be factually accurate, incorrect, or lack context. You'dYou'd still have someone verify the information these tools use.
Ethical Concerns – AI-written content can pose some ethical issues associated with plagiarism and academic integrity. These tools can also lead to problems that compromise the credibility of the writer and organization.
A Few Notable Examples of AI Essay Writers
If you want to explore using AI essay writers, here are a few recommendations for you:
1. ContentBot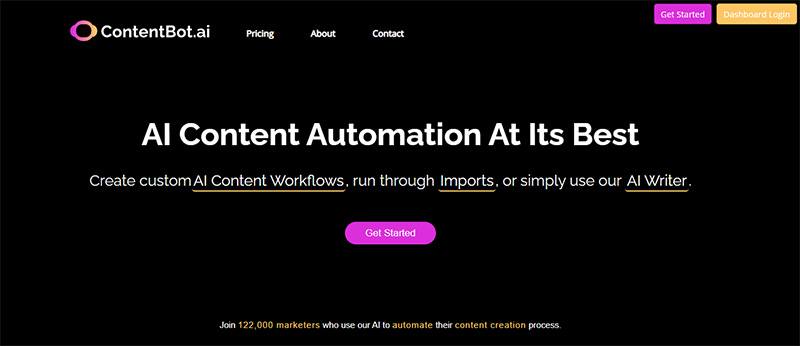 For fast and efficient content generation, ContentBot is an excellent choice. One of its key strengths is its ability to understand the broader context of any given subject. This means it can adapt its writing style and tone to suit your specific needs and audience.
ContentBot's long-form editor comes with a wizard that will guide you through the whole process of essay writing. It has a free plan with limited options, but you can always avail of its premium plans, which cost $19 to $99 monthly.
2. Article Forge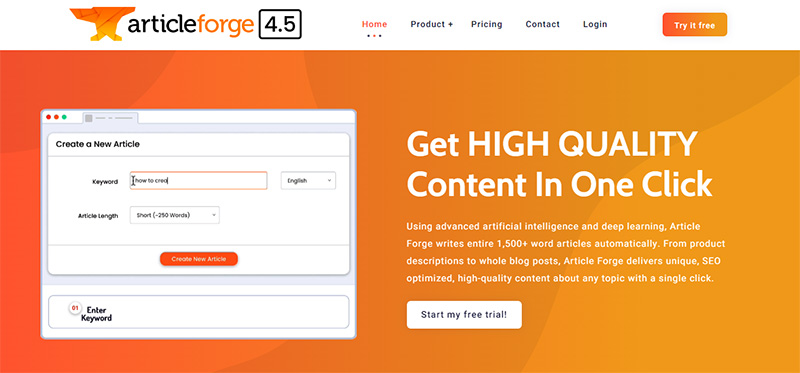 An advanced AI-powered essay writing tool, Article Forge uses cutting-edge technology to help you write high-quality essays. You will only need to put in a keyword, and the software quickly creates unique and coherent pieces based on it. It uses NLP capabilities to understand the context and essence of your topic, which helps maintain the relevance, accuracy, and integrity of the result.
Article Forge offers more than essay writing with its SEO, multilingual support, and research and curation features. It has a free 5-day trial and a monthly subscription fee that starts at $27.
3. Rytr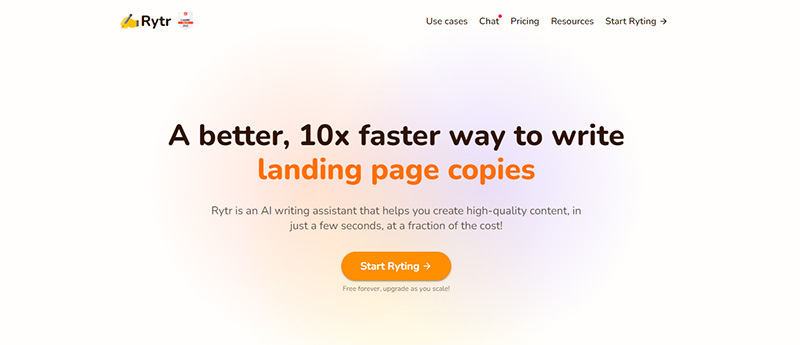 Offering an innovative approach to essay writing and content creation, Rytr uses NLP and deep machine learning techniques to streamline the writing process. It understands the nuances of human language and comprehends the context of varying topics to produce well-structured and relevant texts.
Rytr also has the capabilities to help you with research and summarization as it analyzes and synthesizes information from different sources. It has a free plan that can generate up to 10,000 characters per month. Its paid plans are also affordable at $9 to $29 per month.
Final Thoughts
AI essay writers can significantly help students and businesses with content and writing tasks. They provide convenience and ease that would otherwise take up much of your time and energy. However, these writing tools aren'taren't foolproof and will still need human editing, verification, and improvements to produce results that are authentic and relevant.
For all your graphic design needs, there'sthere's Penji. We are a team of professionals ready to create the best designs and visual assets for your marketing, advertising, and branding needs.
Watch our demo video here to learn more about what we do.