As it has always been, content is king, even if artificial intelligence is reigning supreme for some. Many businesses still opt for written content created by humans as it has more essence and creativity. For this, AI content detectors are game-changers. Here are the best tools you can check out:
What is an AI Content Detector Tool?
A specialized software, an AI content detector tool uses artificial intelligence to detect, identify, and distinguish AI-generated content from human-written text. It can be a powerful tool when you need content verification and plagiarism detection. It also serves to maintain your writing's authenticity and originality.
Ai content detection tools analyze content data and compare it to databases and private repositories. This allows users to verify the originality of the content they publish on their websites and blogs.
CopyLeaks
A standout AI content detector tool, CopyLeaks is a favorite of many content writers, marketers, and business owners. It has garnered an excellent reputation thanks to its exceptional power to ensure originality and authenticity in any written content.
Using advanced AI algorithms, this software excels in detecting plagiarism, which helps companies and individuals keep the integrity of their written pieces. What's best is that CopyLeaks is free to use and has a 66% accuracy rate.
ZeroGPT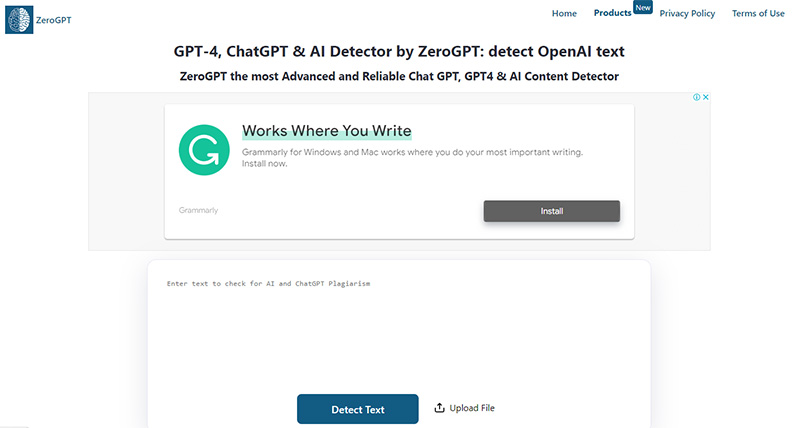 A groundbreaking AI language model, ZeroGPT, was developed by OpenAI, giving it a significant advancement over all the others. It can detect paraphrased AI content and mixed AI and human content. Its 64% accuracy is great for an AI detector tool that you can use for free.
ZeroGPT is user-friendly and lets you see results with appropriate labels and scores. It highlights the text that pinpoints the parts of a piece generated by AI writing tools.
CrossPlag
Specializing in fighting plagiarism and ensuring authenticity in content, CrossPlag is ideal for teachers, students, and researchers. It was designed with advanced AI algorithms to conduct thorough plagiarism checks. Its user-friendly interface allows users to upload documents easily and receive reports highlighting the instances where the content was copied.
What makes CorssPlag different is its power to cross-reference content not only from the internet. It checks originality against vast academic databases and private sources for a more comprehensive detection.
Originality.AI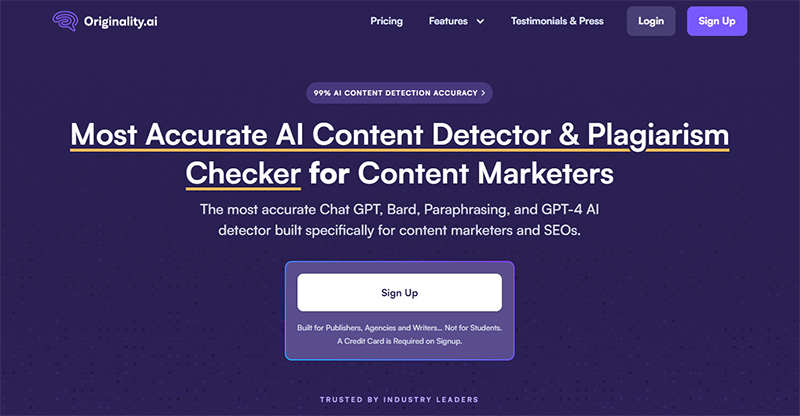 Suitable for educators, students, researchers, and many others, Originality.AI ensures authenticity and originality in many different ways. It has the ability to recognize paraphrased content, any hidden plagiarism, and even text generated by AI models. This helps you safeguard the integrity of your work and avoid any unintended plagiarism.
Originality.AI provides reliable and detailed reports to help you identify issues quickly. It is also affordably priced at $0.01 per 100 words checked. It has a higher accuracy rate of 76%.
Sapling AI Detector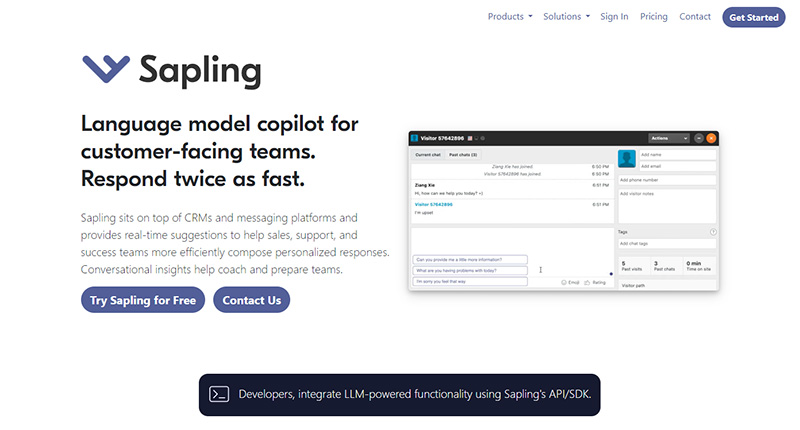 An innovative AI content detector tool, Sapling AI Detector is a cutting-edge software that offers a wide array of content verification tools. It delivers comprehensive and accurate plagiarism checks to ensure the originality of the content you publish on your websites and blogs.
The platform has an intuitive interface that is easy to navigate through. It has sophisticated algorithms that conduct checks against academic databases and provide sources. It has a free plan and two premium plans you can choose from.
OpenAI Text Classifier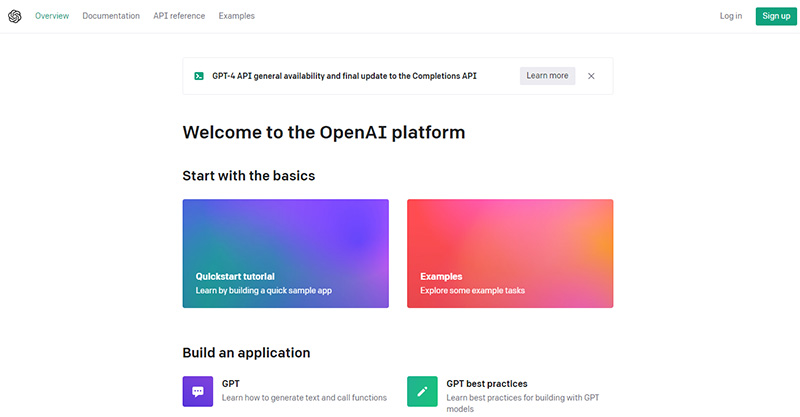 Another AI content detector tool developed by OpenAI, the OpenAI Text Classifier, is a versatile software that uses machine learning and natural language processing. This lets the tool categorize and analyze text data efficiently. It can do sentiment analysis, topic categorization, intent recognition, and many others.
OpenAi Text Classifier can handle complex and nuanced patterns within a piece of content. It is free and available to anyone looking to analyze content and check for plagiarism.
Winston AI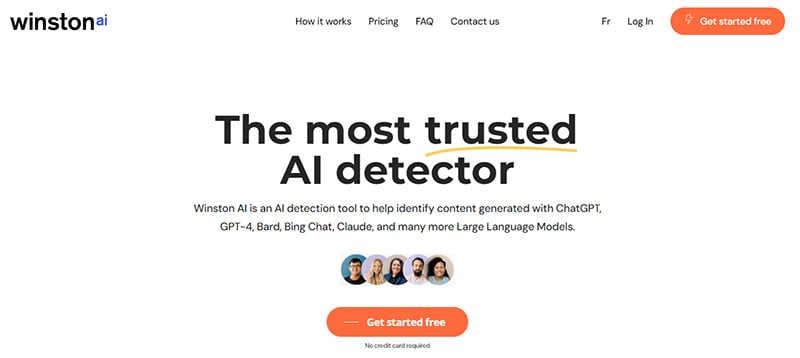 One of the most accurate AI content detector tools around, Winston AI has an accuracy level of 84%. It can effectively identify AI-generated content while avoiding false positives. It can also detect AI content combined with human text with a 60% accuracy.
Winston AI offers detailed reporting that is clear and informative, showing you where the AI-generated sections are. While many on this list offer free services, Winston has a slightly high monthly subscription cost of $18.
AISEO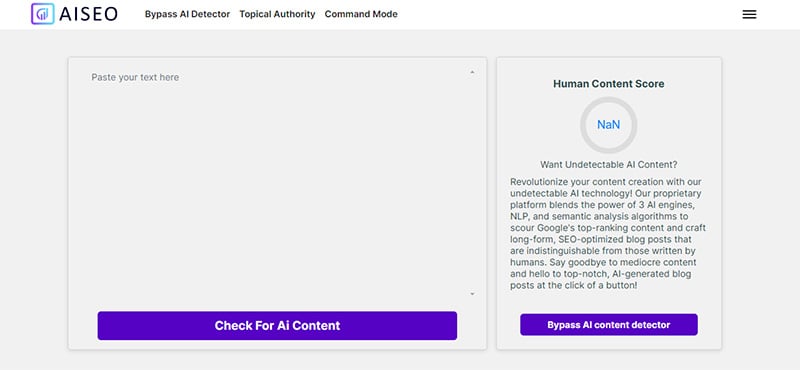 A comprehensive suite of tools, AISEO is a platform that has its own AI content detector feature. It scans the content to identify patterns that show AI-generated text. Not only can you check for plagiarism, but it also has other useful features as well.
With AISEO, you can generate SEO-optimized content that will help you ensure quality and original text that ranks. It is great for analyzing huge volumes of content to save you time and money. As AISE offers more bells and whistles, it charges a higher subscription fee than most, starting at $15 per month.
Content at Scale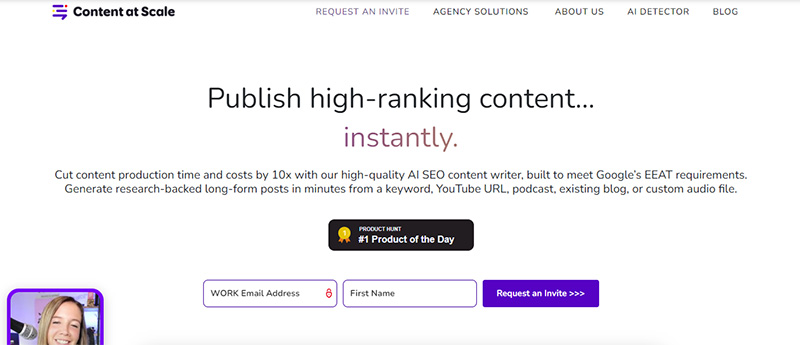 An AI writing platform, Content at Scale does more than just check for AI-written content. It offers a comprehensive solution for businesses and individuals looking to authenticate text. It gives users an in-depth understanding of the AI detection results through its "Human Content Score."
Content at Scale also provides you with the likely origin of the content and the reasoning behind its scoring. While its subscription fee can be a bit steep ($250 per month), this software offers many features and tools to help you make content creation a breeze.
Writer.com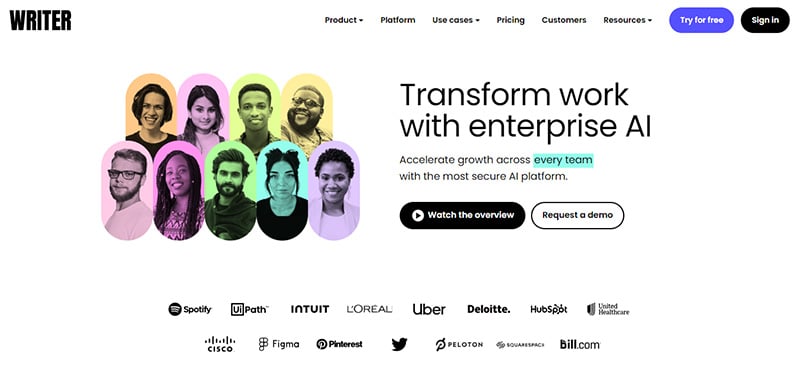 More than just an AI content detector tool, Writer.com offers many tools to help you write and manage content creation easily. It enhances your writing while helping you spot AI-generated text. Writer.com provides a seamless integration of all its tools, making it an all-in-one writing solution for businesses and marketers.
It has a strong focus on copywriting, making it ideal for copywriters, professional writers, and content creators. At only $18 per month, you can have all its amazing features and more.
Final Thoughts
AI content detectors help businesses come up with content that's original and creative. Something that can be gone in a few years and be replaced with robotic content if we allow it to. This is the reason these tools are revolutionizing content creation.
If you need creative and original graphic design, there's always Penji to help you. AI may be doing so much more in many industries today, but nothing can replace the talent and skills of the human artist. Click here to get our designers working for you.