Artificial intelligence (AI) is becoming increasingly prevalent in many industries. We see its presence in medicine and automotive manufacturing, right down to publishing and content creation niches. While AI has proven its worth, there is always that concern for safety and ethics. Here is a buyer's guide if you're looking for the best AI detector tools for the written content you use for your brand.
What is an AI Detector Tool?

Also known as AI writing detectors or AI content detectors, AI detector tools are software programs that can identify if a piece of content was written using AI. Writing tools such as ChatGPT or Bard have become favorites of many business owners as they can help them create written content for almost nothing. However, there can be issues with their use. Here are a few:
Fake news: Scrupulous individuals can use AI-generated content to spread fake news, articles, or social media posts made to deceive or scam readers.
Deepfakes: AI-generated texts can be used to create realistic videos and audio recordings of people saying or doing things they never did or said.
Cyberattacks: AI-generated texts can be used to develop cyberattacks meant to avoid being identified by traditional security measures.
How Does an AI Detector Tool Work?

An AI detector tool works by using a combination of sophisticated algorithms and machine learning techniques to analyze and assess AI systems. They are created to identify and address potential risks and concerns associated with AI. These include biases, privacy issues, adversarial attacks, and regulatory compliance.
To do all these, AI detector tools use techniques such as natural language processing (NLP), statistical analysis, computer vision, and deep learning. They look into how the AI system makes decisions and check for biases or inequality toward certain groups or attributes.
AI detector tools check for repetitive word usage, unnatural sentence structures, and lack of creativity and originality. While AI detector tools aren't foolproof and accurate, they can still be valuable tools if you're concerned about the risks of AI.
What to Look for in an AI Detector Tool

When choosing an AI detector tool for your business, you need to consider the following factors:
Accuracy: This is crucial as it represents how effective the tool will be in identifying AI-generated content correctly. You also need to consider its false positive rate. This happens when the software wrongly classifies human-written text as AI-generated. A high false positive rate can lead to unnecessary and incorrect identification. This may result in undue restriction or scrutiny of legitimate content, which will stifle creativity and freedom of speech.
Features: Not all AI detector tools are created equal. You need to check each one's features to find what will suit your business the most.
Price: AI detector tools come at varying prices. While some are free to use, there are several that command high prices.
Ease of use: To save time, effort, and resources, your AI detector tool should be easy to use and get results in seconds.
Reputation: Choose an AI detector tool with positive reviews and user feedback.
The Best AI Detector Tools for 2023
Below are some of the best and most popular AI detector tools worth checking out:
Winston AI
With high accuracy and a wide selection of features, Winston AI tops our list of the best AI detector tools. It can detect AI-generated text using various means, including ChatGPT, GPT-3, and Jurassic-1 Jumbo. It also offers plagiarism and grammar checking, among many other features.
Winston AI promises a high accuracy rate of over 99%. You can use it for free, with up to 2,000 words per month. If you need more, their premium plans offer value for money.
GLTR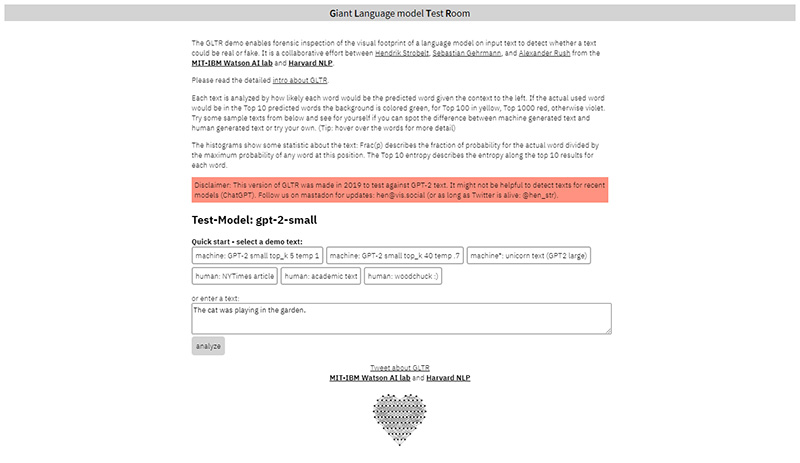 If you're on a budget but interested in trying out these AI detector tools, GLTR is an excellent option. It is a free online tool that helps you detect AI-generated content. It analyzes your content for certain characteristics common in AI-generated pieces.
GLTR is easy to use, accurate, and versatile, and It also comes with a plagiarism and grammar checker. It offers an accuracy rate of more than 90%.
Duplichecker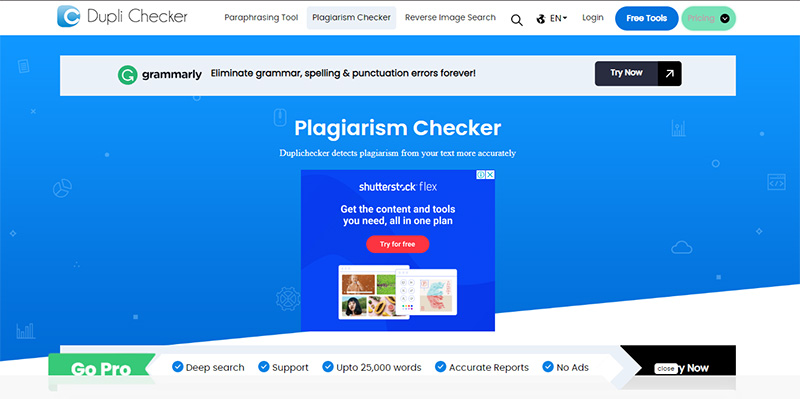 Offering a suite of tools to help you with your content managing tasks, Duplichecker is worth noting. It uses a variety of methods to check if AI generated a piece of content. Aside from this, it also offers plagiarism and grammar checking, reverse image search, and a paraphrasing tool.
Just like GLTR, Duplichecker is a free online tool you can use whenever you want. It is also easy to navigate and gives you a high accuracy rate of over 85%.
Plagiarism Checker X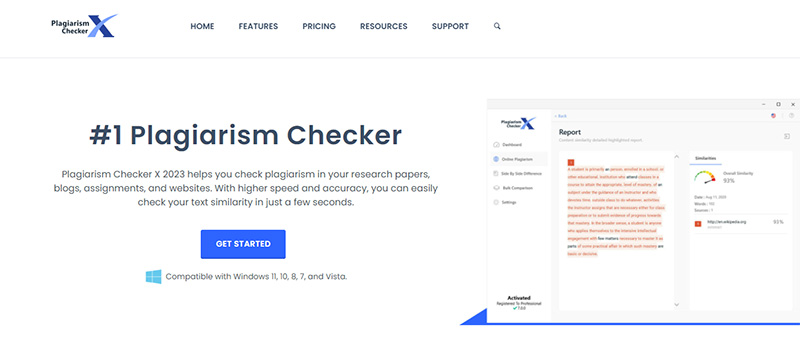 A paid AI detector tool and plagiarism checker, Plagiarism Checker X has a high accuracy rate of over 95%. And as its name suggests, it is an excellent tool to identify if a text was generated using an AI writing tool. Its key features include bulk comparison, side-by-side differences, bibliography and quotes detection, and many more.
Plagiarism Checker X has a forever-free plan that has limited features. If you want to use more of its valuable tools, two premium plans are available.
Copyleaks

Another paid AI detector tool, Copyleaks, can help you detect AI-generated text and plagiarism with over 99% accuracy. It compares content to a database of known AI-generated text aside from its many methods of detection. Copyleaks also offers AI grader, and generative AI GRC, among its many features.
Copyleaks is a paid tool but offers a free trial if you want to check it out before making a commitment. It is easy to use and supports a wide array of languages.
Final Thoughts
While many industries are jumping in on the bandwagon of using AI, graphic design is one area of your business you don't want to take chances on. High-quality design can only come from human talent, expertise, and experience. This is why you need to work with us at Penji.
Click on this link to watch our demo video and find out how we can help you upgrade your visuals. You can also click here to get our graphic designers working.