Big and small companies use AI marketing tools to promote their brands. A recent survey shows that 61% of marketers say AI software is the most crucial aspect of their marketing strategy. These tools help strategists save time and achieve smarter, more personalized campaigns.
Overview and Uses of AI Marketing Tools
AI marketing is a process that utilizes artificial intelligence to create automated marketing decisions. These decisions are based on collected data analyzed and interpreted to match market trends. And the aim is to develop a marketing strategy that anticipates the buyer's future actions. AI marketing tools can perform various functions, including:
Data Analytics
Customer segmentation and targeting
Content creation and optimization
Chatbots and virtual assistants
Predictive analytics
Ad targeting and optimization
These AI marketing tools empower marketers to leverage technology to enhance campaign effectiveness, improve customer experiences, and drive better business outcomes.
1. Jasper.ai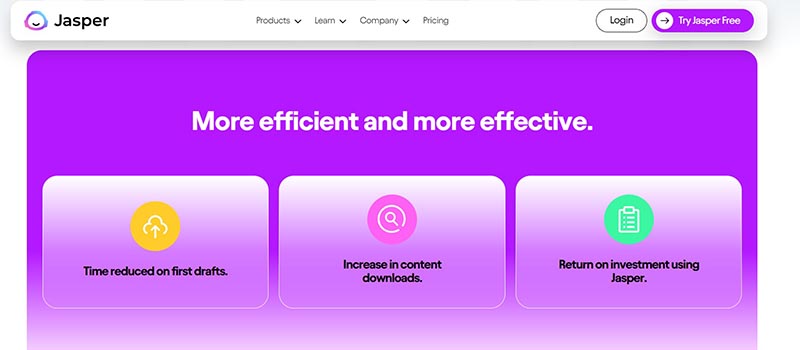 Jasper.ai is an advanced AI marketing tool that creates high-quality ad copy, emails, landing pages, articles, or social media posts. This tool uses the GPT3-model developed by OpenAI to write human-sounding text. E-commerce shops can also produce product descriptions using this powerful AI. It can generate Amazon product bullet points or reports and write titles and meta descriptions at a click of a button.
Key Features:
Content Generation
Tone of Voice Settings
Machine Learning
Plagiarism Checker
Customizable Templates
Price (Monthly):
Creator – $49
Teams – $125
Business – Talk to sales
2. GrowthBar SEO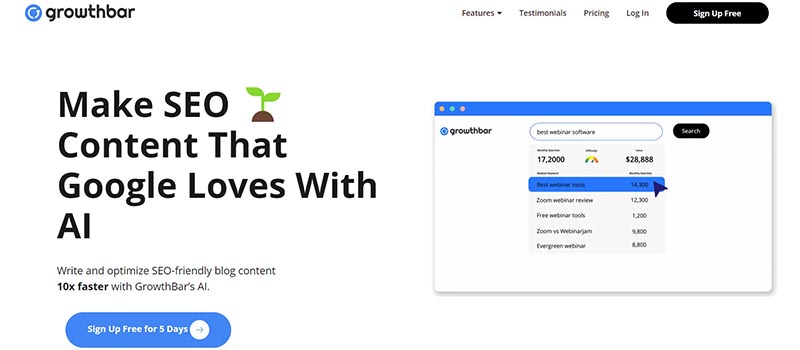 GrowthBar uses GPT-3 AI to automate content generation. It is a powerful AI marketing tool designed to empower marketers, entrepreneurs, and small businesses with data-driven insights for effective SEO strategies. Plus, it has a browser extension that integrates seamlessly with popular search engines like Google, allowing users to access critical SEO data directly from their browser.
Key Features:
Search Engine Optimization
Paragraph Generator
Meta Generator
AI Blogging Tools
Price (Monthly):
Standard – $29
Pro – $79
Agency – $129
3. Phrasee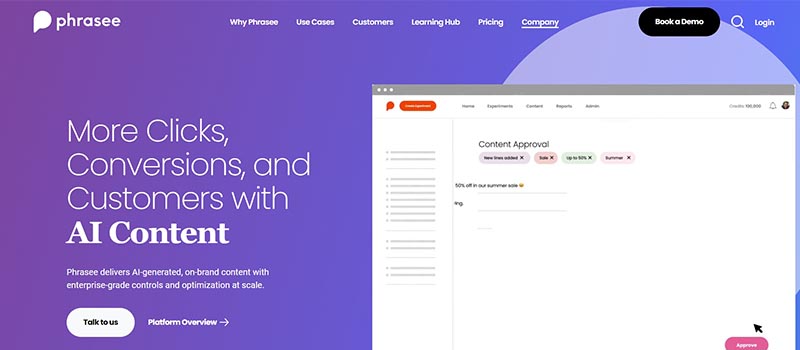 Phrasee specializes in generating engaging and effective marketing copy, particularly for email marketing campaigns. The platform uses natural language generation (NLG) and machine learning algorithms to analyze the language patterns and performance data related to marketing messages. With Phrasee, marketers can improve their email marketing campaigns. It leverages the power of AI to create compelling subject lines, email body content and calls to action.
Key Features:
AI-Generated Copy
Subject Line Optimization
Tone and Sentiment Analysis
Multivariate Testing
Performance Insights
Price:
Custom pricing plan
4. Optimove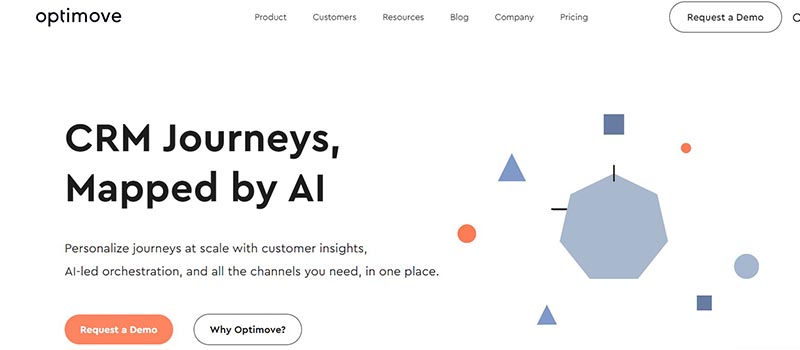 Optimove is a customer data software that helps collect data from different platforms. Based on the data, a unified view of all the information is visible in one dashboard. Businesses can quickly analyze or share information and decide on marketing strategies.
Key Features:
Campaign Insights
Hyper-segmentation
A/B Testing
Multichannel Tracking
Price:
Custom pricing plan
5. Acrolinx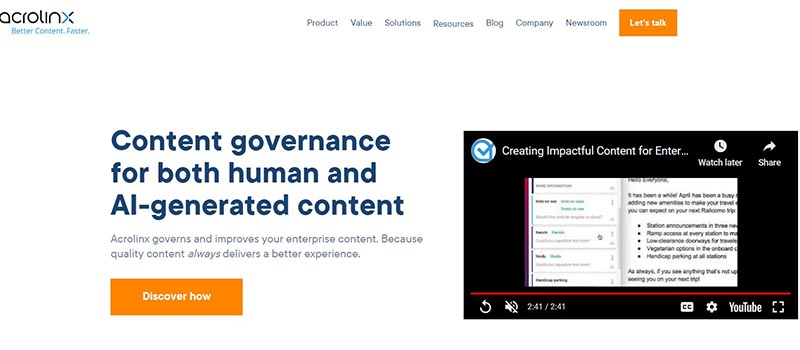 Acrolinx is a software platform that offers AI-powered content governance and optimization solutions. It helps organizations maintain consistency, quality, and brand voice across all its written content. Big companies like Amazon and Google use this tool to ensure all its marketing content aligns with its brand.
Key Features:
Content Governance
Language and Style Consistency
Tone and Style Guidelines
Terminology Management
Price:
Custom pricing plan
6. Grammarly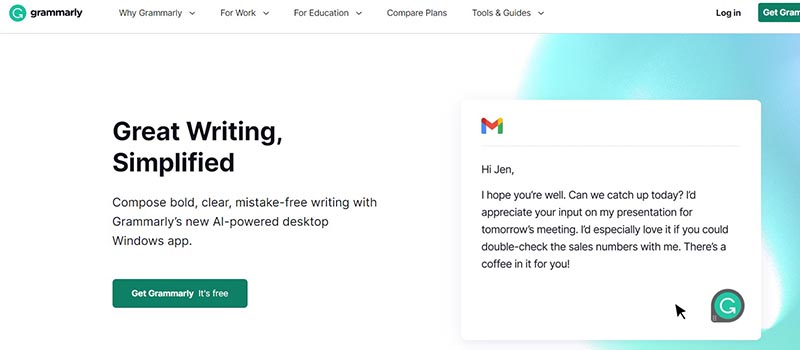 While Microsoft Word and Google Docs can check your spelling, they don't offer any feedback on the quality of your writing. It's time to use AI tools to improve your grammar quickly.
Grammarly is an online writing assistant that aims to improve writing by providing real-time grammar, spelling, punctuation, and style suggestions. It utilizes advanced algorithms and artificial intelligence to analyze written content and offer suggestions for enhancing clarity, correctness, and overall writing quality.
Key Features:
Grammar and Spelling Checker
Style and Clarity Enhancements
Vocabulary and Tone Improvement
Plagiarism Detection
Personal Writing Insights
Integration with Various Platforms
Price (Monthly):
Basic – Free
Business – Custom Quote
7. InstaText
InstaText is an online AI-powered writing tool similar to Grammarly. It performs grammar and spell checks. However, it goes a step further by rewriting sentences for better readability. After rewriting, its most important feature is its ability to preserve the writer's tone and style. This is vital for brands that want to maintain their authentic communication voice.
Key Features:
Sentence Formatting
Sentence Rephraser
Tone Checker
Price (Monthly):
Single Users- $11.99
Business and Scholar – Custom Quote
8. Seventh Sense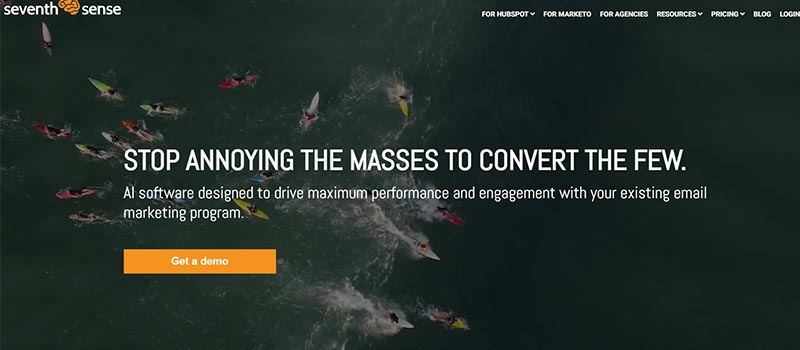 Seventh Sense is an AI-powered email delivery time optimization platform. It ensures your emails get delivered at the right time for each customer. The platform utilizes machine learning algorithms to analyze historical data and patterns. This is done by considering previous email open times, engagement rates, time zones, and individual recipient behavior. Ultimately, Seventh Sense aims to increase the likelihood of email opens, click-through rates, and overall email campaign success.
Key Features:
Send Time Optimization
Personalized Recommendations
Machine Learning Algorithms
Email Engagement Analytics
Integration with Email Marketing Platforms
A/B Testing
Price (Monthly):
For Hubspot – starts at $64
For Marketo – starts at $360
9. Brandwatch Consumer Intelligence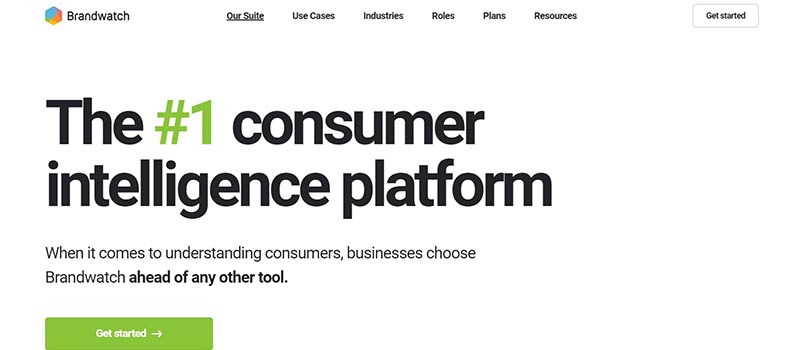 Brandwatch offers two leading solutions in its platform -consumer intelligence and social media management. These two solutions are valuable market research, brand management, content marketing, crisis management, and influencer marketing.
With Brandwatch Consumer Intelligence, businesses can gain valuable insights into consumer conversations and sentiment across social media, review sites, forums, blogs, and other online sources.
Key Features:
Automated Reports
Report Customizability
Follower Analysis
Influencer Identification
Email Alerts
Price:
Custom Quote
10. ChatFuel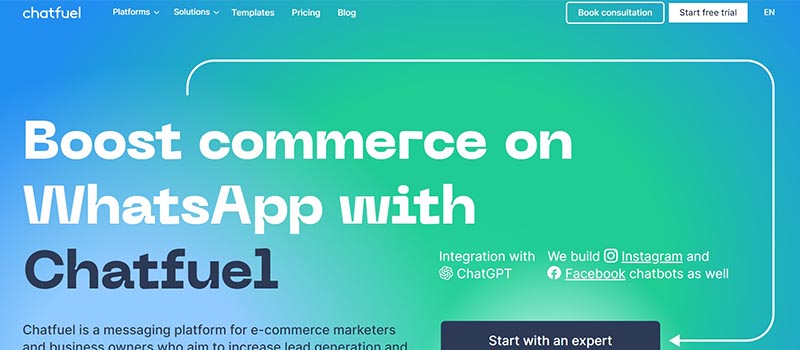 ChatFuel helps you automate Facebook Messenger conversations with an AI-powered chatbot. It is a revolutionary means to send prospects from your ads to a conversation. It features a bot that entertains or answers their questions and leads them to buy a product.
Key Features:
Multi-Channel Marketing
Template Management
Lead Database Integration
Price (Monthly):
Business – $11.99
Enterprise – $199
Conclusion
AI marketing tools provide companies with advanced capabilities to optimize their marketing efforts. These tools harness the power of artificial intelligence and machine learning algorithms to analyze data, identify patterns, and generate valuable insights.
Are you ready to take your marketing efforts to new heights? Look no further and choose Penji to assist you! With our unlimited graphic design services, you can effortlessly enhance your marketing strategies while saving valuable time and effort. Get a demo and experience our services for an entire month.