Aside from engaging videos, marketers also have to ensure branding visuals capture YouTube users' attention. Sprucing up your YouTube channel tells a lot about a brand, and a YouTube banner is the first thing that visually communicates with your target audience. It's the first visual people see when they land on your channel. So it's only smart to follow the proper YouTube banner size so it doesn't look off or out of place. Here's a quick guide.
What is a YouTube Banner?
A YouTube banner, also known as YouTube channel art, is a horizontal image strewn across the top of a YouTube page. It's also known as YouTube Channel Art or Header Image.
The YouTube banner contains compelling visuals that convey your brand identity. It can also display the most important company updates, contact information, links, and more. This way, users will instantly know what your company is offering and what makes your brand unique.
A YouTube Channel Art is what users will initially see on their favorite channels. And this is why you must integrate the YouTube banner best practices to make a good first impression. And that includes adhering to the YouTube banner size guidelines.
Below are a few YouTube banner examples:
Google

In this banner ad, the different shapes with various colors are eye-catching and akin to Google's playful branding. The hashtag symbol and Google's logo are also displayed front and center. If you're a newbie in your niche, it's recommended to always display your logo and other elements for brand recognition.
GoPro

The big sports and gadget brand showcases a simple channel art with only the text HERO 9 BLACK on different, dark hues. This is a way to instantly promote their latest waterproof camera. Plus, GoPro included a link to their website and their social media icons.
TripAdvisor

The simple red bag indicates travel, which is what the platform is all about. It's a platform where travelers make their bookings and read reviews and ratings about restaurants, accommodations, and whatnot.
YouTube Banner Size Guidelines
The recommended YouTube banner size to use is 2560 x 1440 pixels. However, if you're viewing the YouTube banner on a laptop, the images might not display entirely when you're viewing it on your mobile phone. So when you're creating your header image, there are three things to consider:
YouTube banner size
Safe area
Aspect ratio
Here's how your banner ads are viewed on different screen sizes: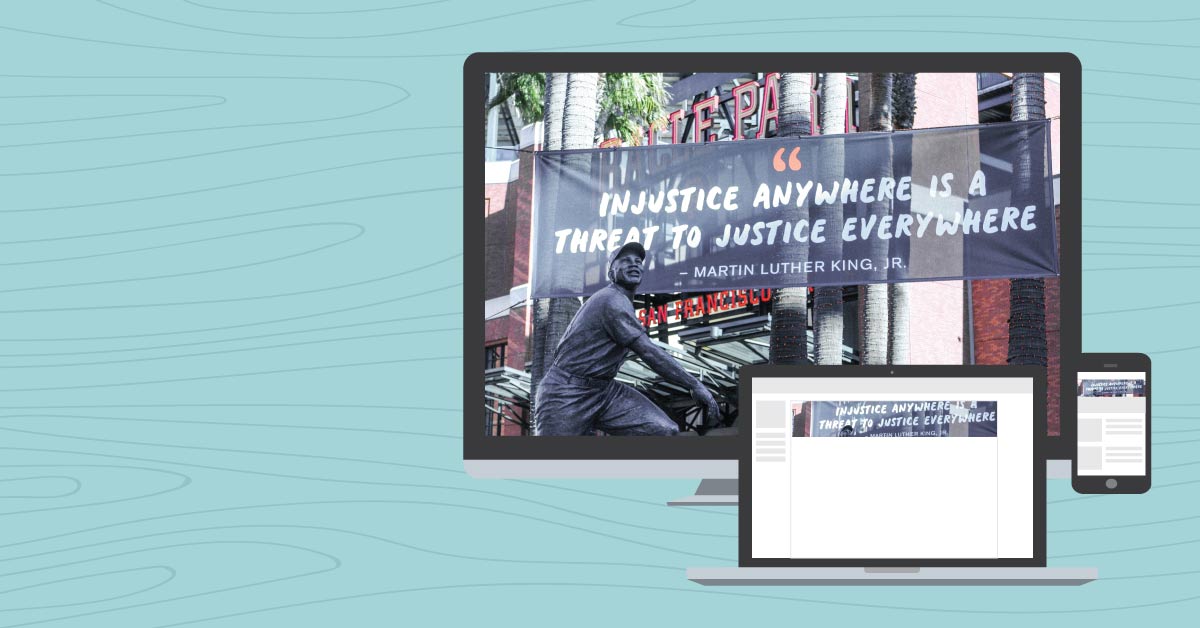 YouTube Banner Size
Expect your banners to be viewed on multiple gadgets with various screen sizes. Not sticking to the correct YouTube banner sizing will compress your image and decrease its quality. And this is not good for the user experience.
YouTube suggests that Channel Art images should be 2560 pixels in width and 1440 pixels in height. On top of this recommended size, here are other YouTube banner sizing requirements: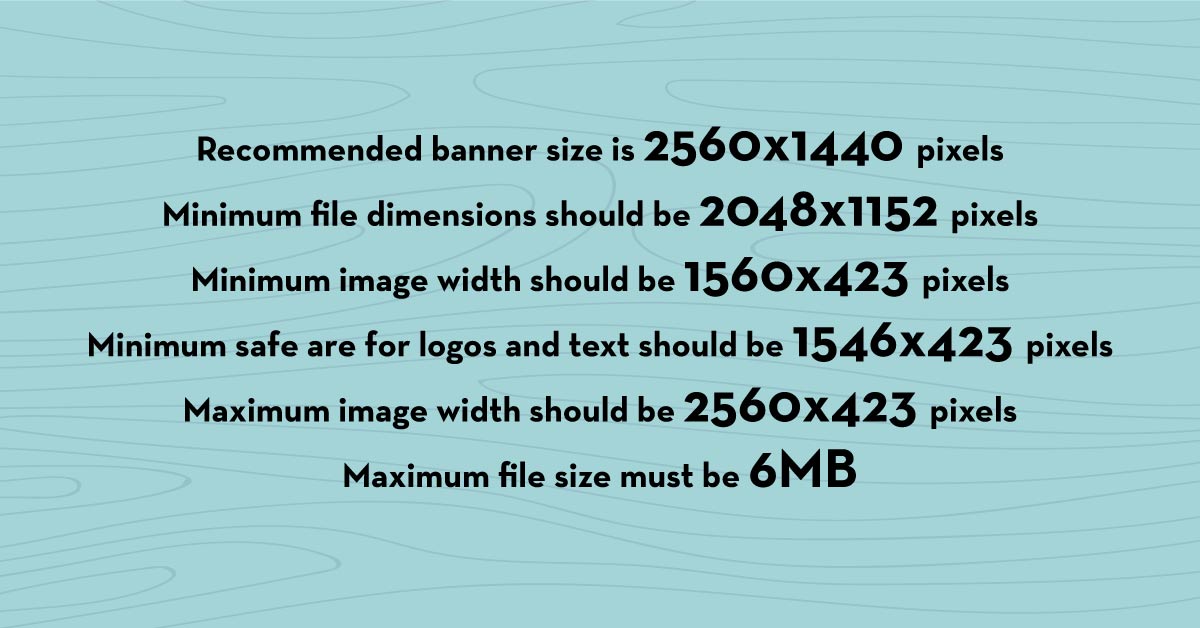 Recommended banner size is 2560 x 1440 pixels
Minimum file dimensions should be 2048 x 1152 pixels
Minimum image width should be 1560 x 423 pixels
Safe area for logos and text should be 1546 x 423 pixels
Maximum image width should be 2560 x 423 pixels
Maximum file size must be 6MB
Recommended file formats are JPG, PNG, GIF, BMP
YouTube Safe Area
Also known as the "safe zone," the YouTube safe area is where brands display their channel name, a custom logo, tagline, and other vital information. You want to always consider the safe area because it carries the essential information to make or break views.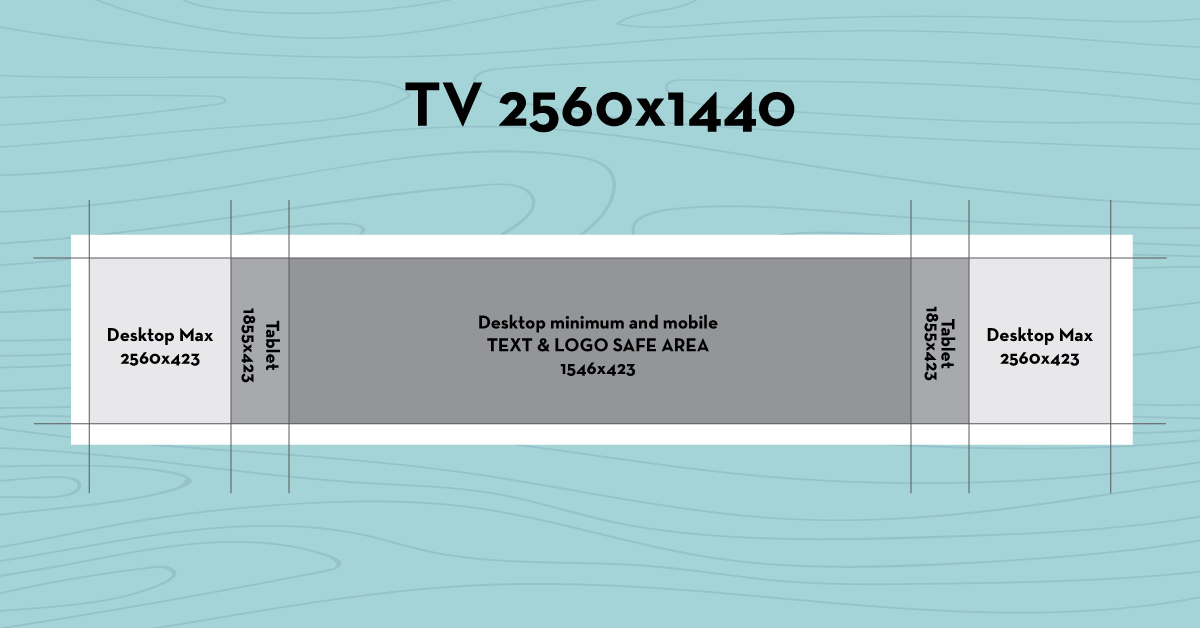 Since YouTube channels are viewed on multiple screen sizes, you want the safe area to have the minimum size. So whether you're viewing the banners on a laptop or mobile phone, users can still legibly read the critical information.
The recommended safe area should be 1546 by 423 pixels. The safe zone must also be displayed in the middle to ensure that the text is readable on all screen sizes.
YouTube Aspect Ratio
Depending on the video format and platform, YouTube displays videos with varying aspect ratios. The standard YouTube aspect ratio for your videos is 16:9.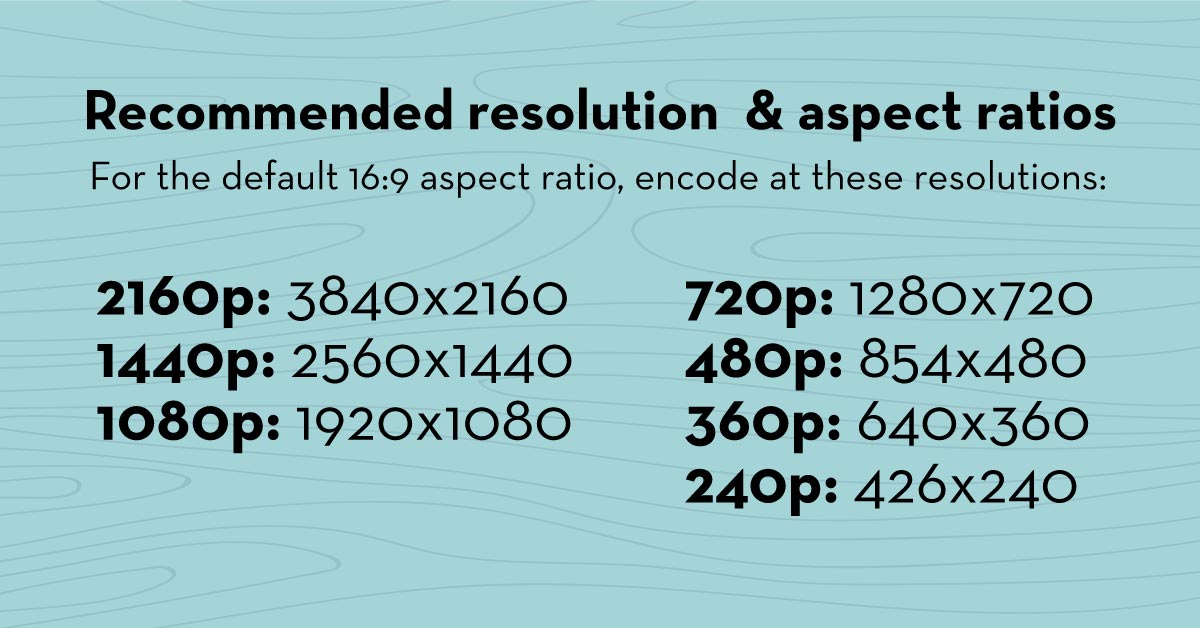 If, for example, your video has a different aspect ratio, the platform will automatically adjust to an acceptable size to match your videos and the user's device.
YouTube also adds padding for vertical views on desktops or laptops. With an aspect ratio of 9:16, white or dark grey padding may be added to your videos. A good rule of thumb is to avoid adding padding to your videos to prevent interfering with YouTube's automatic adjustments.
How to Upload YouTube Banners
Once you know the proper YouTube banner size guidelines, it's time to upload your header images. It's also pretty easy and takes a few simple steps:

1. Sign in to your YouTube channel. Click "Customise Channel."

2. Click "Branding" on the menu header.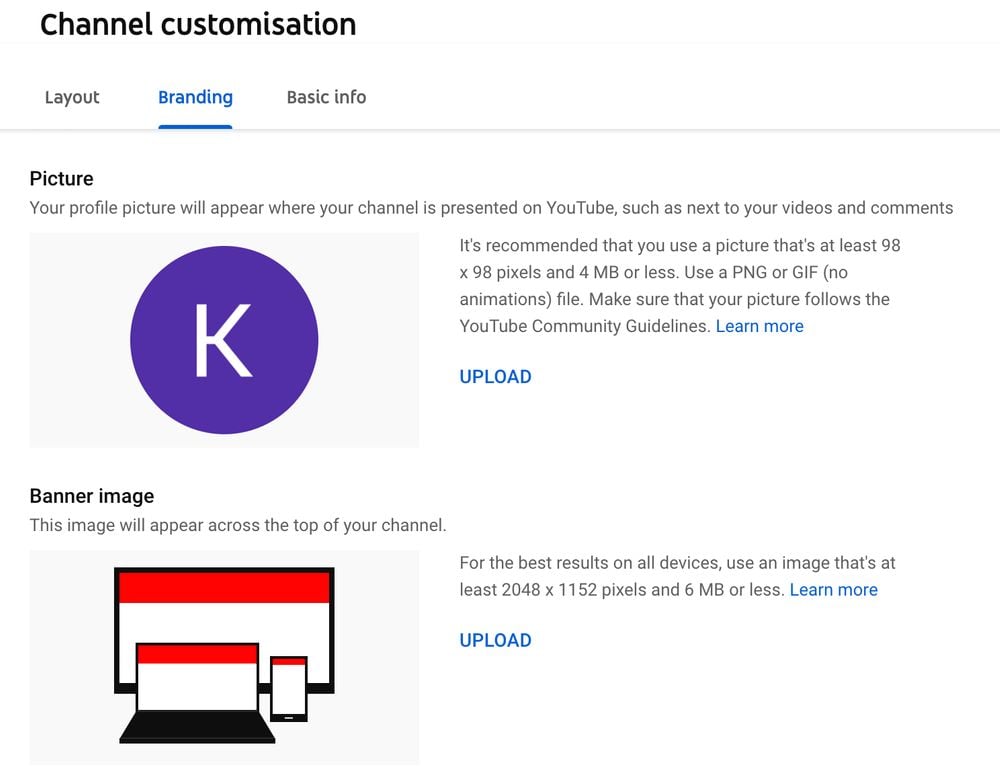 3. Scroll down and choose Banner Image. Click UPLOAD.
4. Choose your chosen file from your computer.

5. The image must be at least 1024 x 576 or else, you'll get this error message.
6. You'll see a preview of how the image will appear on various screen sizes. Adjust the crop if necessary.
7. Finally, click "Select" if you're satisfied.
Conclusion
Even if you have the correct YouTube banner specifications, an excellent design is a must to attract users to keep exploring your channel. And this is what cripples brands, especially if they don't entrust the design creation to experts.
If you want to experience quick, quality, and affordable graphic design, try Penji for 30 days risk-free. You'll get your money back if you're not happy with the service. And the best part is you'll only be paying a fixed monthly rate for unlimited designs and revisions. Sign up here and try our 30-day money-back guarantee or get this limited 15 percent discount.