For YouTubers, it's important to get noticed by potential subscribers. In doing so, they create clickbait videos that will rake in more likes, comments, and subscriptions. Once they get traction, they develop their branding over time.
As part of their branding, they need to have a good introduction and closing on their videos. They need a profile photo or even a logo that will help get recognition. But what most smart YouTubers know is that a YouTube banner is also necessary on their channel.
Without a YouTube banner, their channel feels incomplete.
YouTubers with money to spare (thank you ad revenue), may ask a graphic designer to create their banner. But for some who have yet to earn the moolah from YouTube, they might need to make one from scratch.
For those without any design experience, it might be difficult to design their banners. However, it doesn't mean it should be an intricate design. It can be a simple typography or a photo that fits the dimensions.
Here are the dimensions basics, according to Google:
Ideal/Recommended: 2550 x 1440 pixels (px)
Minimum: 2048 x 1152 px
Minimum safe area (meaning, it will still show your text and logos): 1546 x 423 px (there's a chance the text may be cropped)
Max width: 2560 x 423 px (sides may get cropped depending on browser)
The recommended YouTube banner size is 6MB or smaller.
Luckily, for those with little to no experience in design, we've got the best tools (both free and paid) to provide your YouTube channel the branding it needs. So, here are the 15 best YouTube banner makers on the web.

Canva

Canva is a popular platform to create simple and easy designs. This is one of many YouTube banner design tools that offer millions of stock images, with professional layouts, illustrations, and more. Canva is a free tool to take advantage of in order to brand your Youtube channel.
If you want a quick and easy way to create your YouTube banner background, click on YouTube channel art and it will generate some templates for you. It's optimized to the recommended dimensions Google provided.

Penji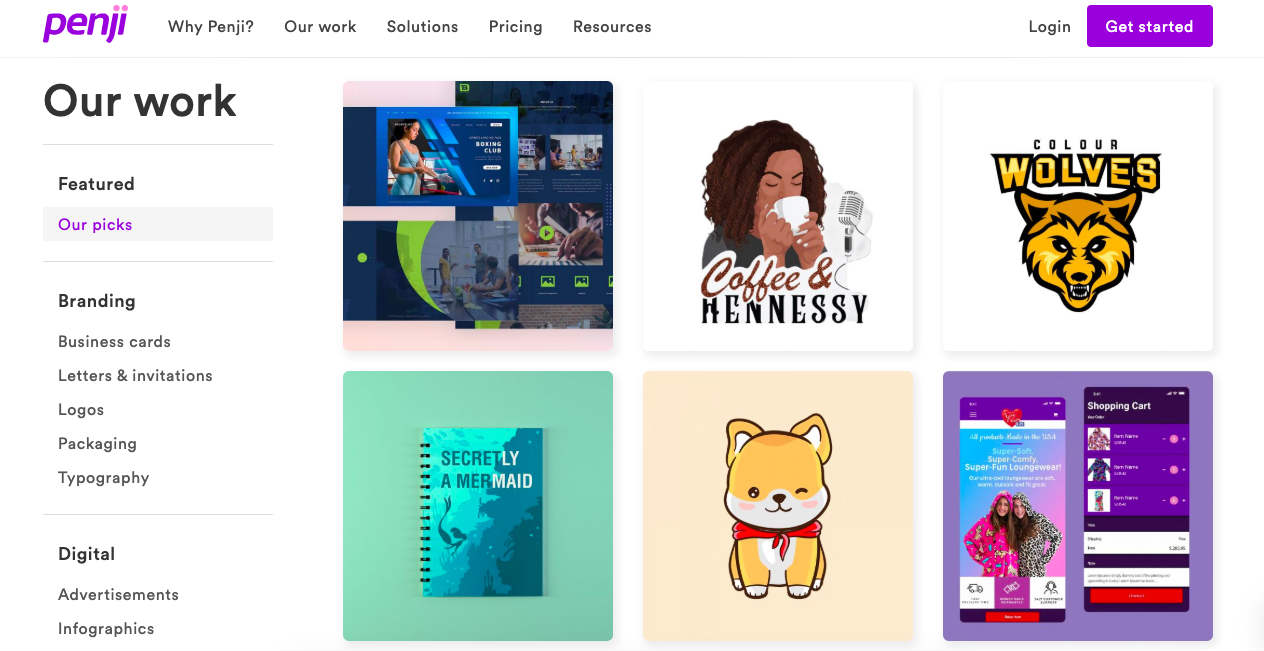 For a monthly subscription from Penji, you can receive as many designs as you'd like for your YouTube channel. The possibilities go beyond a banner design. you can include video covers, illustrations, and social media posts. Like any other business, you have to constantly keep branding yourself to consumers. There is no better way to market than getting your very own design team.
By hiring an on-demand graphic design service, you will have unique designs created by professionals and you can take all the credit. Treat your YouTube channel like a business, because it is.
Design Wizard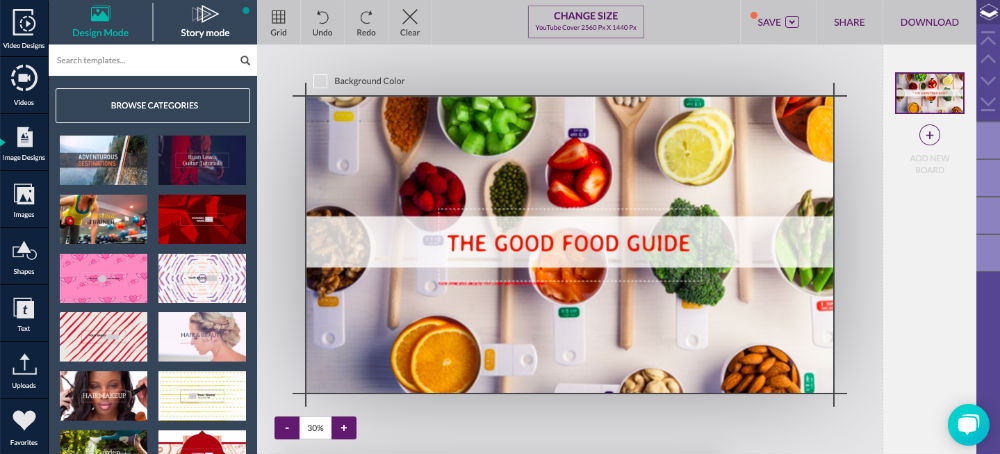 This platform offers a free service with 10,000 free templates to use. The software enables you to upload your own logo, fonts, photos, and etc.
Design Wizard takes care of all the technical tasks in resizing all of the templates for you before you design. In just one click, you can have the same design for different social networks. The formatting is resized and fit for each different platform. Whether it is for YouTube, LinkedIn, Facebook, Twitter, and other social networks.
Fotor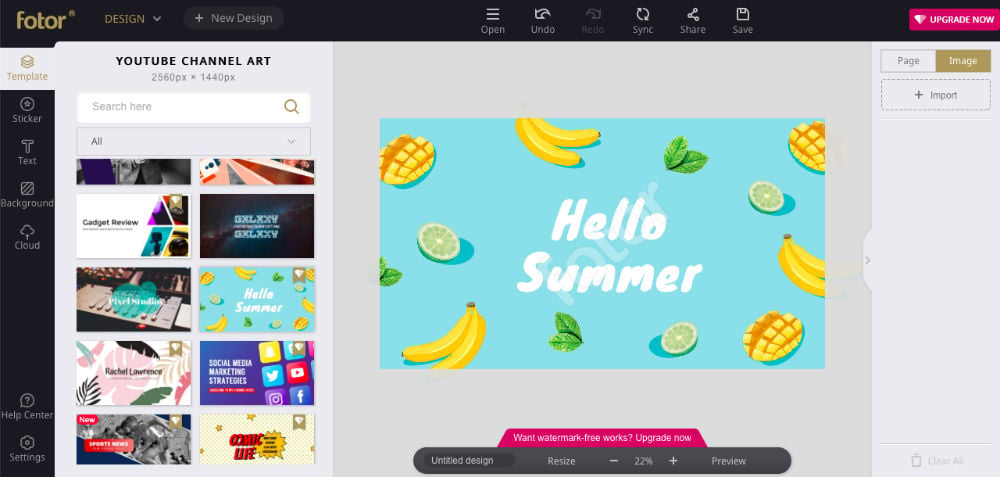 Fotor has two options for customers to pick from: a free version of the software or a premium service of $8.99. The free service allows you to edit and create your very own banner, however, you'll be dealing with ads while you work. For the premium service, you can avoid ads as well as receive the best templates and designs for your banner.
You don't have to create an account on Fotor, you may click on select free options and from there you can edit your YouTube background.
It's also set on the optimal banner size, so you don't have to fret about sizing.

Freelance Designer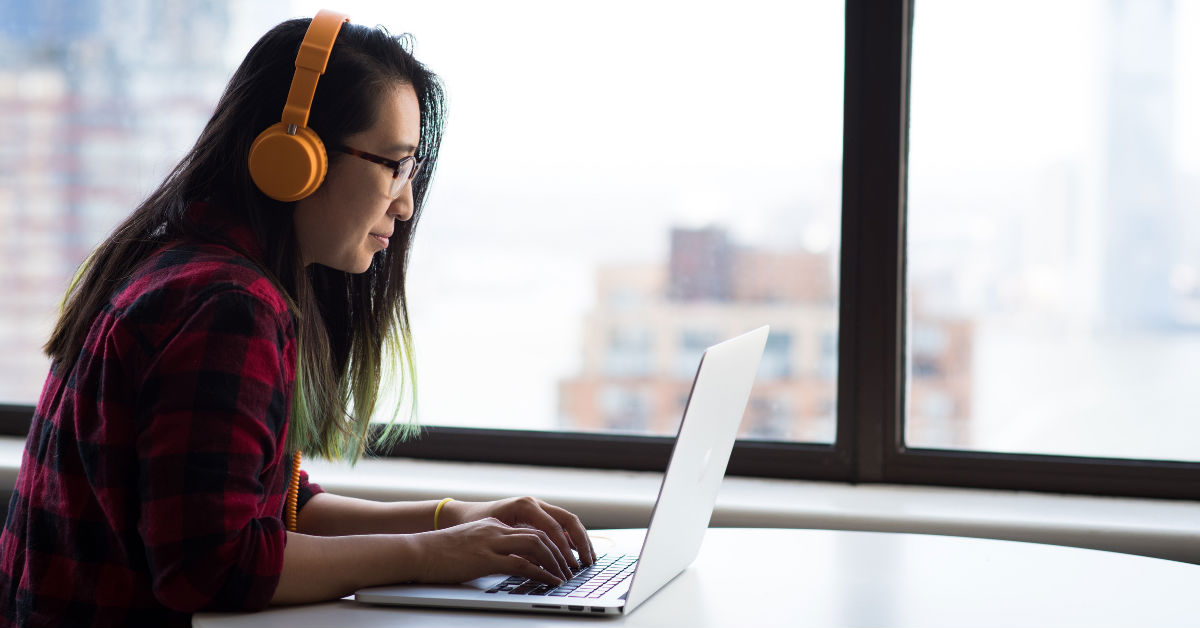 There are many designers who are willing to work on single projects. Simply, go on social media platforms like Twitter or Quora and search for design help. For a meager price that matches your budget, you can experience a unique design for your YouTube channel. By hiring a freelance designer, it's easier than other YouTube banner design tools. This will ensure you'll have different banners than other YouTubers using the same resources.
Snappa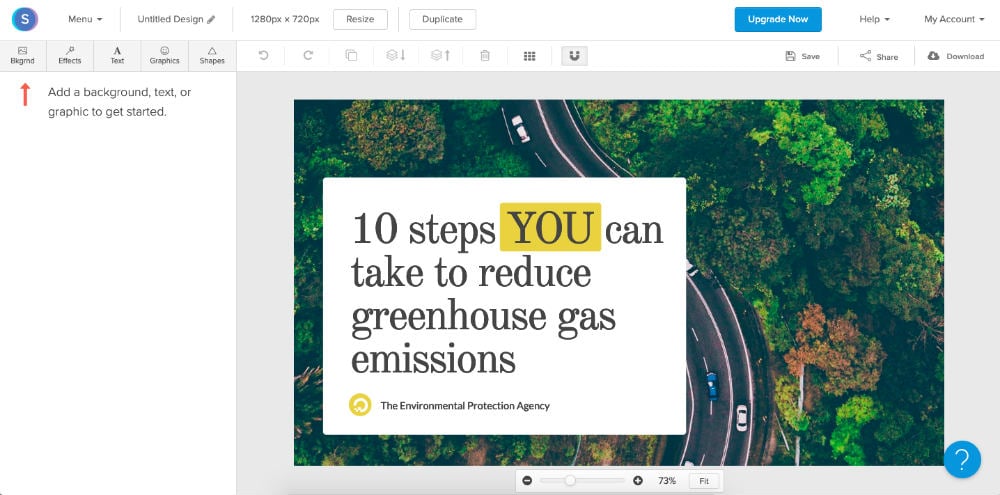 Snappa offers a free service that includes access to some templates and about 3,000,000 photos for you to use. This offer only allows 3 downloads a month, but you can upgrade your choices with the premium service. Snappa's premium service costs about $10 a month annually and will include unlimited downloads and unlimited resources. On the $10 monthly (billed annually) subscription, you can also upload custom fonts. So you can make your font consistent in all of your social media platforms as well.

Adobe Spark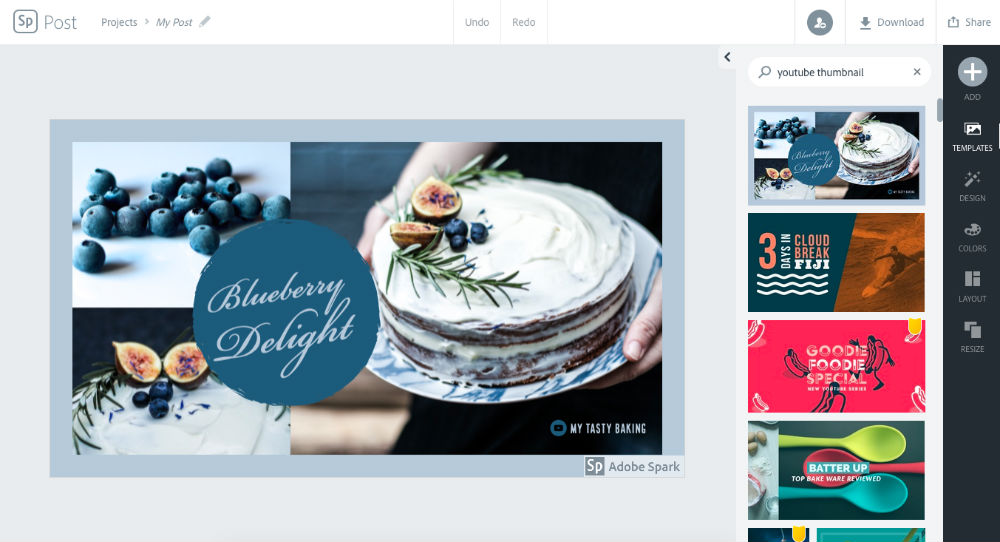 Adobe Spark is one of the best YouTube banner design tools to use for graphics, web pages, and especially branding designs. To use the premium for free, simply subscribe to Adobe Creative Cloud. Through this tool, you can design and resize your YouTube banner by browsing the site for the 'YouTube channel art' option. From there, you can explore as many design options as you can for branding.
They offer an easy to use drag and drop feature to make things easier for users. Through Adobe Spark, you can explore as many design options that the platform offers for layouts, themes, texts, illustrations, and more.
Match2One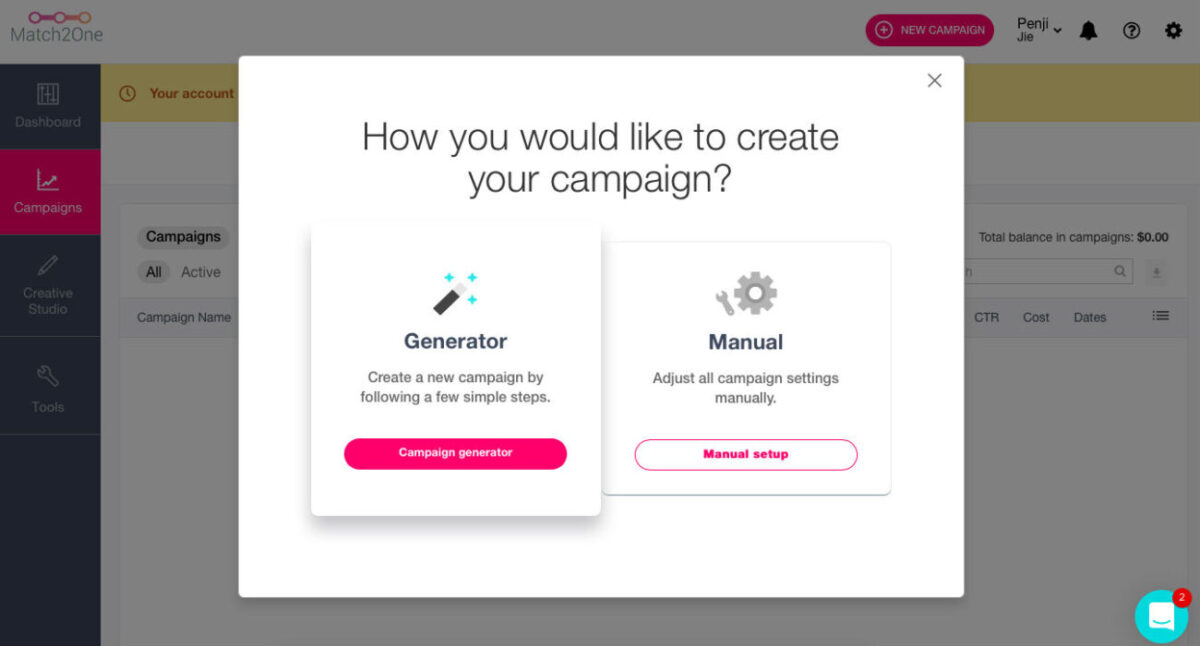 Match2One is used by agencies and marketers. But, they also have this unique banner design tool for those who are not exactly graphic designers but need some form of design. Their platform offers banner design for YouTube branding purposes or even if you just want to create an ad. You can either upload your banner for free or spend $5 to create them in the Match2One studio.
Photovisi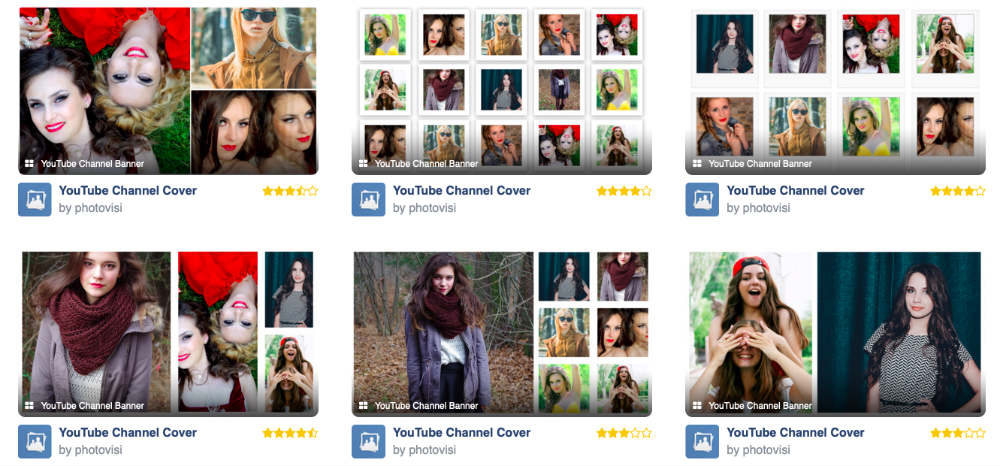 If you're trying to create a YouTube banner design using existing photos, Photovisi may be a great option for you. This platform makes it easy to upload, edit, and download your creation. They also provide easy to use editing tools so you don't have to worry about being a graphic designer. It's easily accessible and can work on Mac, Windows, or Androids. Out of all of the YouTube banner design tools, Photovisi is one that stands out for being free to use and made to share.
Plus, you don't have to sign up for an account with Photovisi either. However, if you want more out of Photovisi, you can opt for their Premium subscription to download higher resolution photos.

Bannerwoo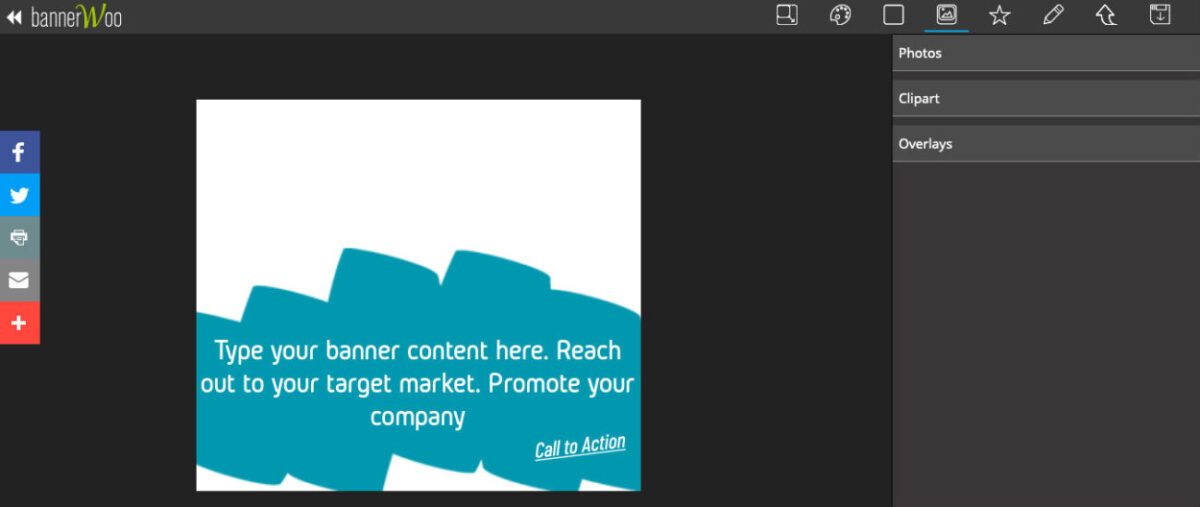 Bannerwoo is a banner design resource that offers all types of templates for your channel. You don't have to be a professional graphic designer to use this tool. Actually, it's made for people who are novices when it comes to design. This free design tool is easy to use and will only allow you to create your YouTube banner in under a few minutes. You can start from scratch or choose one of their templates and modify it as you go.
Bannersnack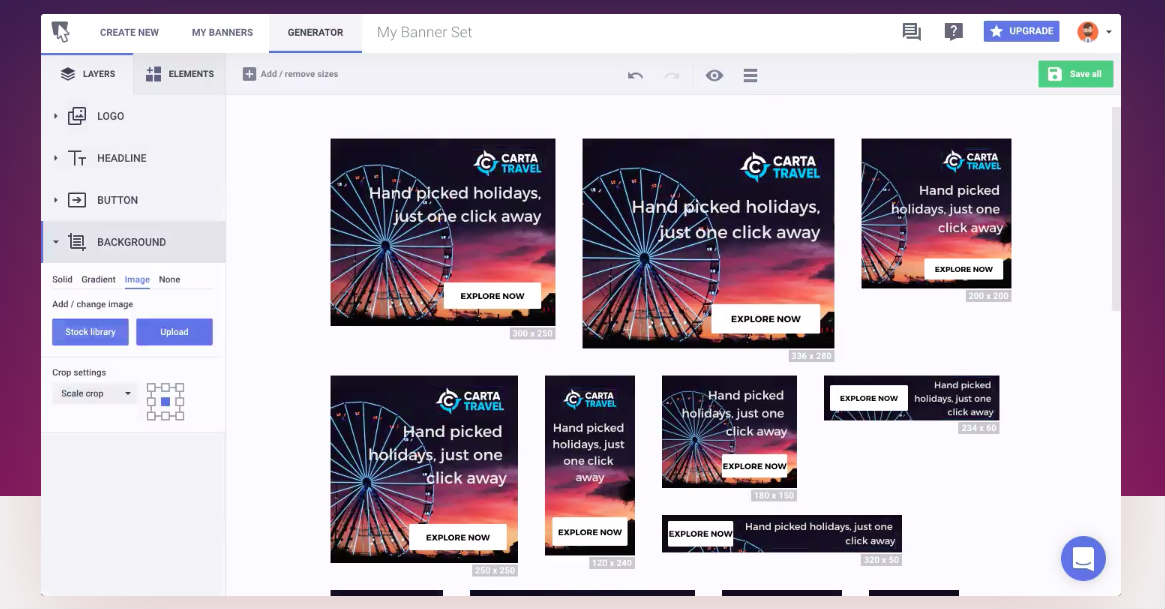 Bannersnack is a platform that allows you to design using HTML5 as well as the cover. This service includes professional-looking fonts, stock images, and more. You can edit multiple ads at once with just a few clicks, greatly reducing the time needed to build banners. The basic plan is offered at $12 a month while their professional plan goes for $18 a month and a business plan of $24 per month.
BeFunky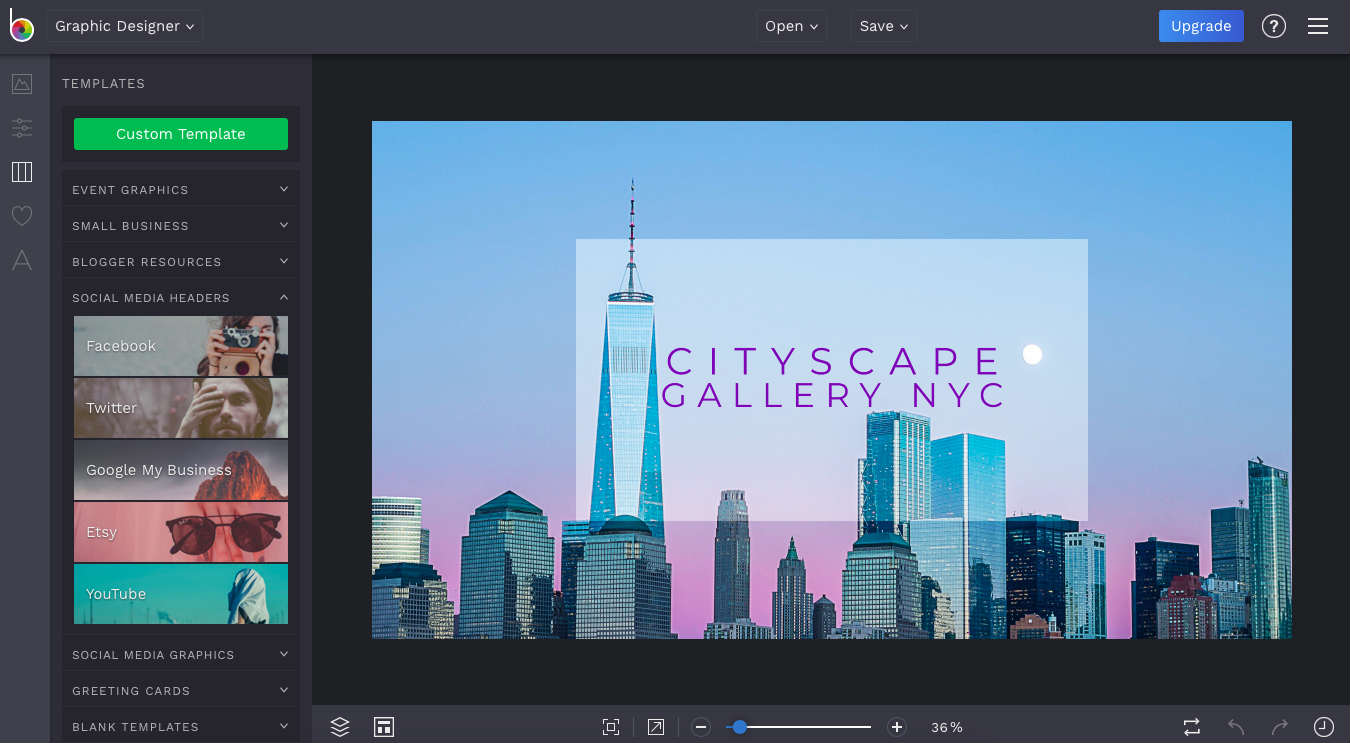 This design tool has a drag and drop feature to simplify your branding process. BeFunky offers various design templates for your YouTube banner. This tool is the fastest and most efficient way to create a banner in just 4 easy steps. BeFunky also has other templates for you to create social media posts, event graphics, and you can even start from scratch.
PicMonkey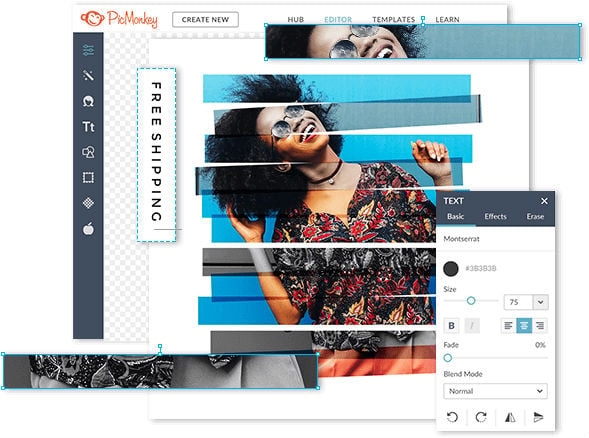 Picmonkey is one of the few YouTube banner design tools where you can expect an already custom made design ready for you. They have an advanced template created to ensure that you simply just select the colors, fonts, and graphics that will match with your branding. When using PicMonkey, you're guaranteed to receive the best quality design for your YouTube channel.
iPiccy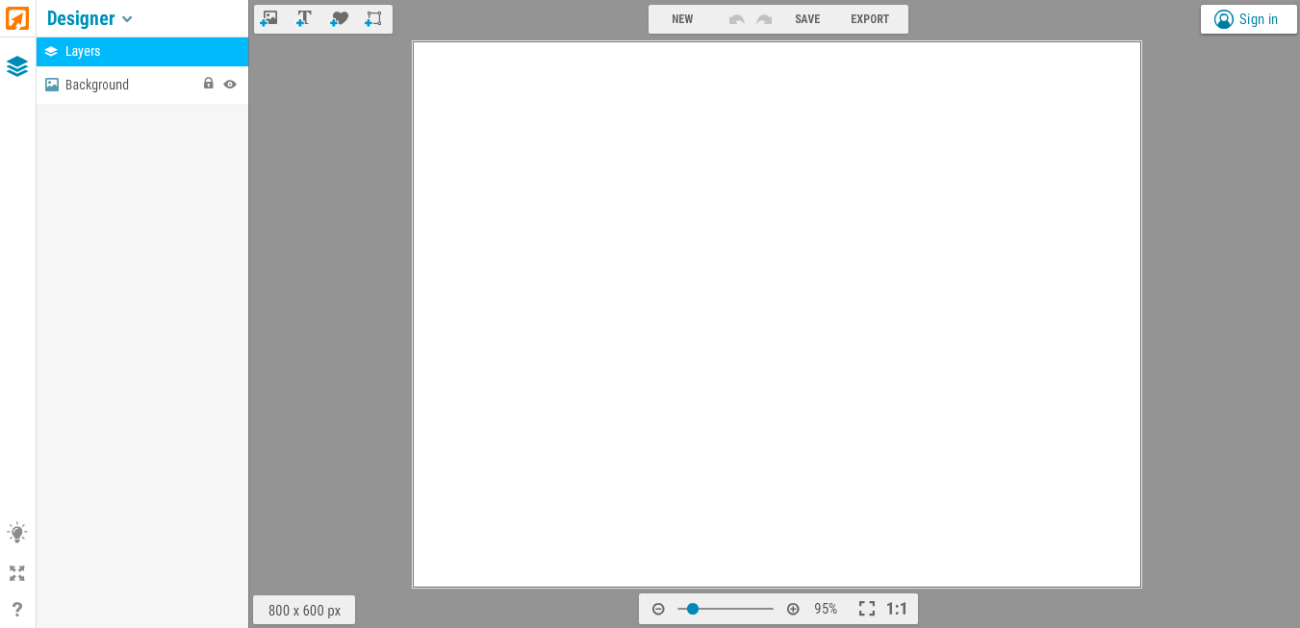 You may think creating a YouTube banner will take up a lot of precious time. The theory of spending more time on a project may lead to a higher quality of work. With iPiccy, that does not have to be the case. In just a simple 4-step procedure, you can fulfill your design needs. Additionally, you can get the correct dimensions and include various features like texts for your YouTube banner. Make sure to brand your channel by using these YouTube banner design tools.
Fotojet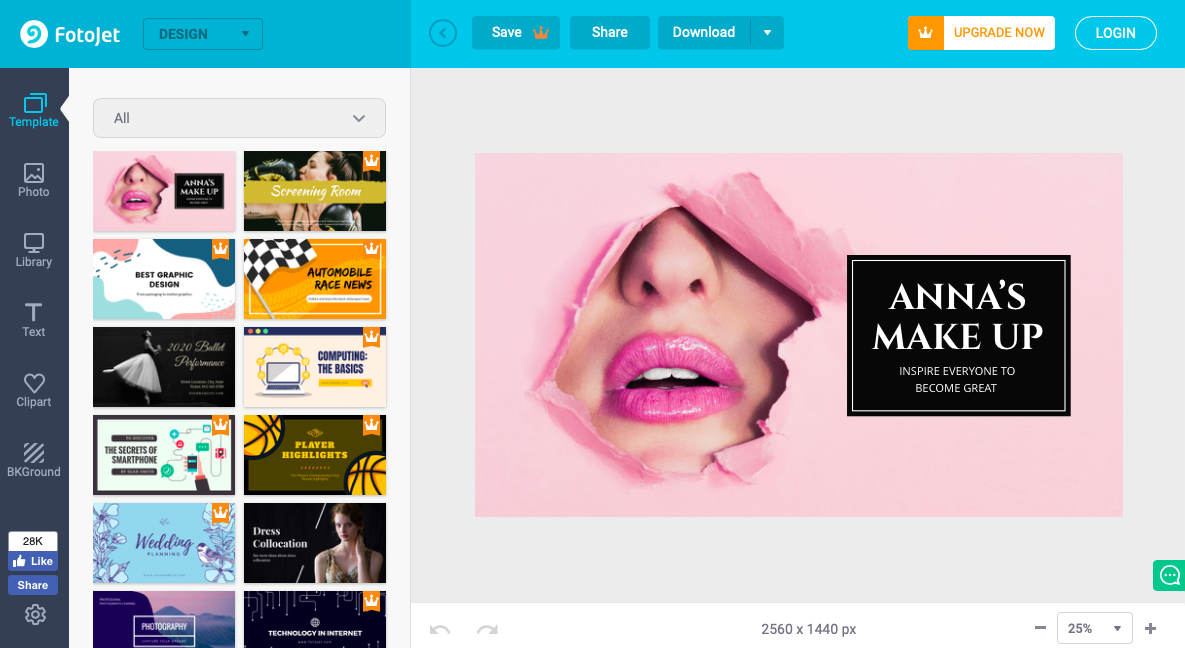 Fotojet offers numerous free templates to create the best YouTube banners for your channel. Like many of the DIY options on this list, there are free and paid options for what you can do. This platform offers new and unique banner designs for you without the need for outsourcing. You can also take advantage of their other tools, which allow you to create collages and even edit photos. After you're done designing, you can upload the art onto your YouTube channel right away.
Venngage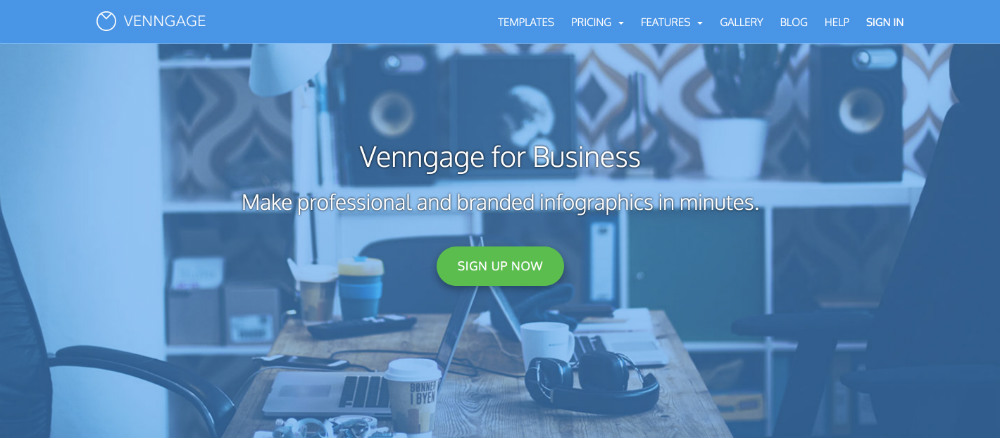 Venngage provides another free YouTube banner maker. Upon sign-up, Venngage will prompt you to pick three different designs that match your preferences. Once you've chosen those, Venngage will generate templates based on what you chose. For inspiration, you can search, "YouTube" and banner templates will appear on the screen.
On the settings tab, you can resize the banner for whichever dimension you choose. You can already get great templates on the Free account, but if you need more, they offer a Premium subscription of $16 (paid annually).
Placeit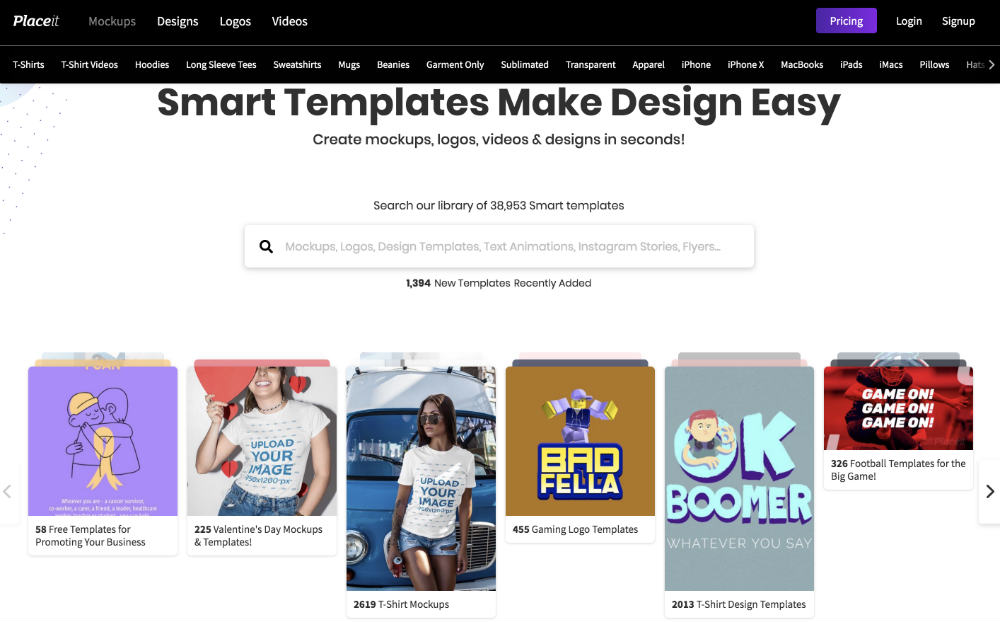 For Placeit, you might need to get a subscription to get access to some templates. If you see the Free ribbon on the side of the template, you can use that, make some minor edits to suit your brand, and download it for free. They have over 13,000 templates available for use, provided you have a subscription.
Nonetheless, they have other templates such as social media headers and posts.
Key Takeaways
YouTubers, whether they're new or have a following, can benefit from having a banner on their channel because it further establishes their identity and branding. However, some YouTubers may not have a YouTube banner in place. To solve that, one can choose their preferred YouTube banner maker on the web.
Some may create their YouTube banners through a free application. Sign-up may or may not be required. To get more out of these applications, some do offer a premium option if need be. The applications are not limited to YouTube banners as well, creators can make graphics for other social media platforms too.
However, Penji offers so much more than create social media graphics, creators can also ask to have designs created for merch as well. Schedule a Penji demo to find out more.