Dan S. Kennedy is the man behind Magnetic Marketing. It's a system that teaches entrepreneurs to encourage customers to do business with you instead of chasing them to do business with you. Dan is a consultant, business coach, advisor, and the author of the NO B.S. book series. He is also one of the most highly revered business advisors worldwide and has helped entrepreneurs catapult their businesses. Read until the end and learn all the lessons from Dan S. Kennedy's no B.S. entrepreneurial ways.
How Dan S. Kennedy Started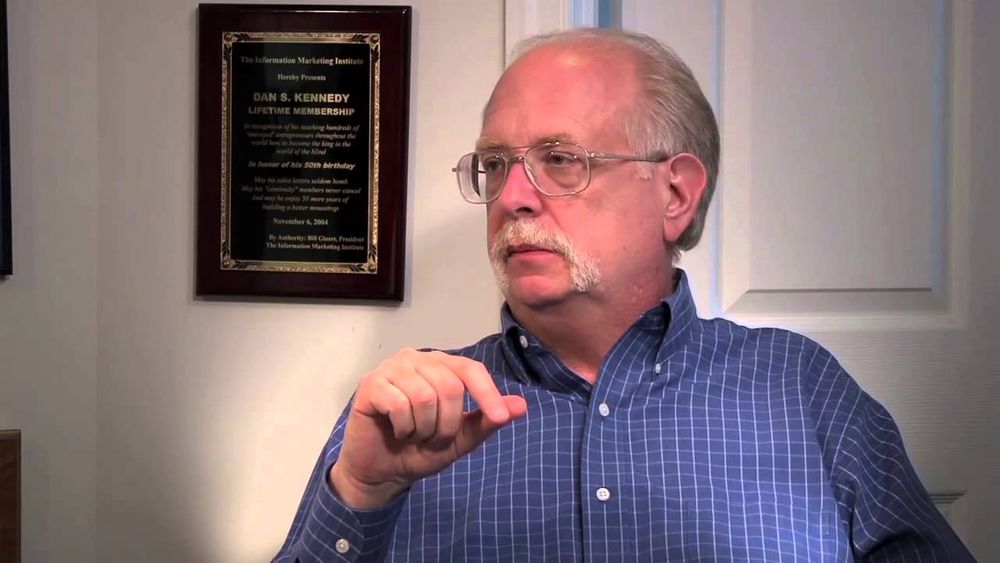 Dan Kennedy founded Magnetic Marketing in 1970 "out of necessity." With so many marketing strategies and experts claiming the efficacy of methods, people find themselves not getting the results they want. Most of these marketing strategies that are freely given online don't work for inbound sales and leads.
Moreover, some marketers are still dwelling on traditional marketing that doesn't necessarily give them above-average results. They hold on to these ways until they expend most of their marketing budget without the conversions.
Until one day, Dan thought about disrupting the industry with direct-response marketing. They found that this type of marketing strategy gains more impressive results. Dan created this method not only for his business but also for his students and clients. He called this Magnetic Marketing. This interesting strategy pulls customers in instead of pushing out your advertising messages and pitching your offers to customers.
He then proceeded to teach Magnetic Marketing for nine consecutive years to more than six million people worldwide. Dan continues to impact millions of lives and helps businesses grow by gaining more customers through his teachings.
How Dan Kennedy Became Famous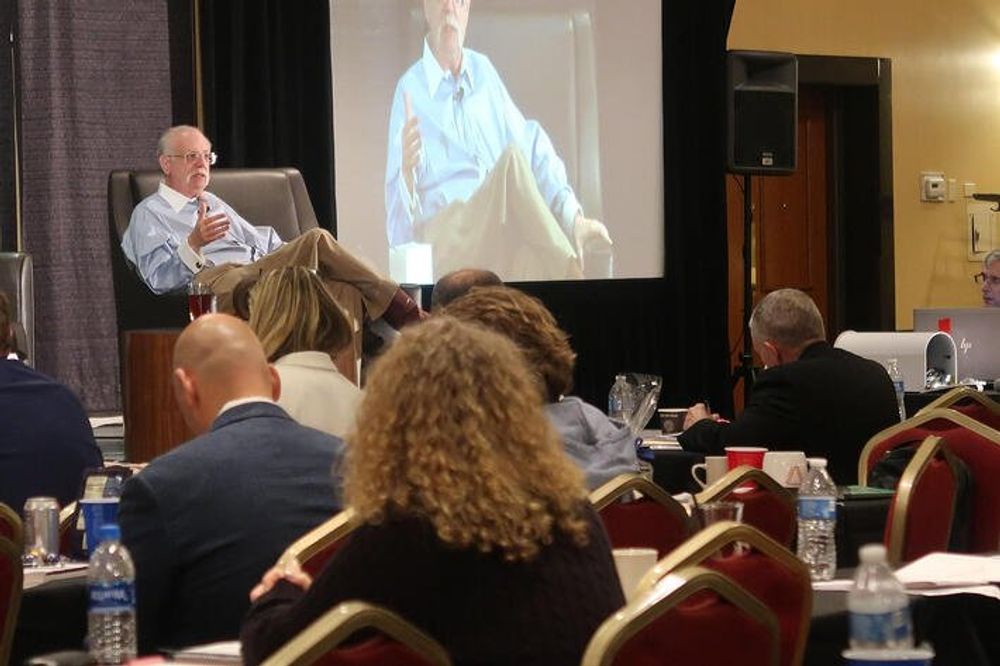 Since Dan Kennedy founded Magnetic Marketing, he became one of the most renowned business coaches. Dan is also a famous speaker and earned an average of $100,000 yearly for the popular SUCCESS Tour. He also delivered more than 3,000 paid speeches and shared the stage with famous people such as Johnny Cash, Larry King, President Ronald Reagan, Mary Tyler Moore, General Colin Powell, Tony Robbins, and more.
Dan Kennedy also authored the NO B.S. book series, which talks about direct response marketing and advertising. His books landed top spots in Inc. Magazine's "Top 100 Business Books" and "Amazon Bestseller" lists. He has also been featured and interviewed in more than 300 trade journals, business magazines, and newsletters like the Entrepreneur, Bloomberg BusinessWeek, and Forbes.
The NO B.S. Inner Circle is the brainchild of Dan S. Kennedy. It's a community of entrepreneurs who share experiences in business. Being a member means you'll get access to gifts, master classes, and marketing letters about business.
Although the NO B.S Inner Circle is closed now, Dan garnered over 300,000 members and customers who continually learn from his marketing techniques. Apart from that, Dan also authored 24 books that gained fame after publishing. His books have earned spots in bestseller lists on USA Today, Business Week, Inc. Magazine, and Amazon.
Due to Dan Kennedy's popularity and extensive contribution to marketing, he accumulated several awards under his belt. Some are AWAI's Copywriter of the Year Award, Copywriter for InfoMarketers Certification, Ethan Awards, and more.
How Dan S. Kennedy Disrupted the Marketing World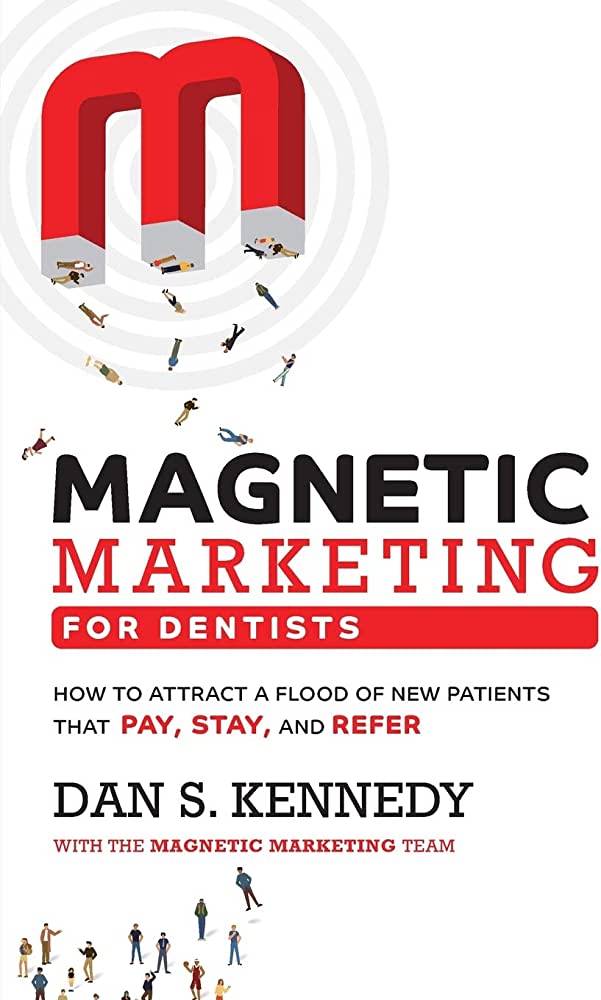 Some marketers rely on traditional marketing such as television advertisements and radio broadcasting to push products and services to people. However, most of these conventional methods don't return exceptional results. This is because brands aren't garnering responses directly from the customers. They're merely pushing the message without even targeting the particular people.
On the other hand, Magnetic Marketing does the opposite. Instead of pushing your pitch to your audience, you're pulling your prospects toward your business. By offering something of value, you're reeling the audience in.
Dan teaches entrepreneurs to engage audiences with valuable content. Give them something they can't resist, and they'll continue to do business with you. Your target audience or prospects will then start to think of you as an expert in your industry. This is one way to attract regular customers who have nothing to say but positive reviews about your business.
In 2021, Dan Kennedy felt like it was time to let someone take over Magnetic Marketing, the business legacy he had passionately built since 1970. However, they didn't just choose anyone though. Dan Kennedy wanted to select a business that would align with his business and marketing principles. And soon after, he saw Clickfunnels co-founders Todd Dickerson and Russell Brunson to be the perfect fit.
And on September 15, 2021, Clickfunnels and Magnetic Marketing made it official.
Dan Kennedy Books and Products
Magnetic Marketing
The Ultimate Sales Letter
The Ultimate Marketing Plan
NO B.S. Direct Marketing V2
NO B.S. Marketing to Leading Edge Boomers and Seniors
NO B.S. Trust-Based Marketing
NO B.S. Price Strategy
NO B.S. Grassroots Marketing
The Best of No B.S.
NO B.S. Time Management for Entrepreneurs
NO B.S. Marketing to the Affluent
NO B.S. Direct Marketing V.1
NO B.S. Guide to Brand-Building by Direct Response
NO B.S. Ruthless Management of People and Profits
NO B.S. Wealth Attraction for Entrepreneurs
NO B.S. Sales Success in The New Economy
NO B.S. Business Success
NO B.S. Business Success in The New Economy
NO B.S. Guide to Direct Response Social Media Marketing
NO B.S. Ruthless Management of People and Profits V2
NO B.S. Guide to Powerful Presentations
NO B.S. Guide to Maximum Referrals and Customer Retention
How to Make Millions with Your Ideas
Making Them Believe: The 21 Lost Principles
Make 'Em Laugh & Take Their Money
Almost Alchemy: Product More With Fewer And Less
Speak To Sell: Persuade, Influence, Authority
Uncensored Sales Strategies
How to Success in Business by Breaking All the Rules
The Phenomenon
Why Advertising Fails: And How to Make Yours Succeed
What is Dan Kennedy's Net Worth
Magnetic Marketing earns from its memberships, books, and channels like YouTube. And Dan Kennedy's net worth is said to be at $16 million.
Fun Facts About Dan Kennedy
Here are some fun and interesting facts about Dan S. Kennedy:
He impacts more than a million business owners yearly with his coaching programs, email newsletters, master classes, and more
Dan's audience can go up to as many as 35,000 attendees
He lives in North Virginia with his wife and their million-dollar dog
Dan is into racing and driving cars professionally
He joins more than 100 harness races annually at the Northfield Park, Ohio
Dan Kennedy is deemed as one of the highest-paid copywriters in America
He was in hospice for his illness and was given only days to live
Top Lessons You Can Learn from Dan Kennedy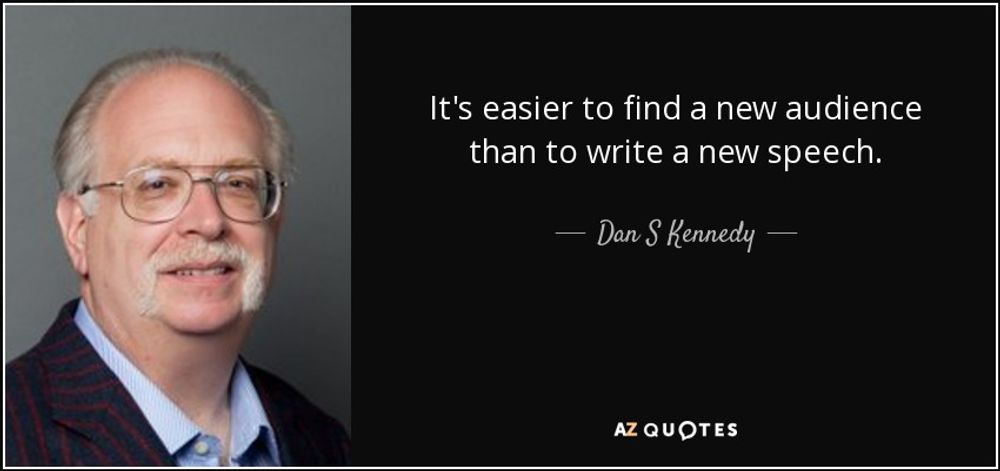 The Magnetic Marketing system provides one of the most effective direct response marketing techniques. Here are some top lessons you can learn from Dan Kennedy:
Magnetic Marketing dwells on five big ideas. The first is that businesses deal with issues and frustrations solely because they don't have a sound marketing system in place.
Secondly, your business won't matter if you don't have regular customers you do business with.
Thirdly, most big-name brands' advertising efforts don't even relate to acquiring customers or conversions.
The fourth idea is that you can make yourself the go-to resource for audiences likely interested in whatever you have to offer.
Finally, brands must deliver the right message using the suitable marketing tactic with the right media.
Some business owners don't know how to advertise their offers, making them a good target for ad agencies. Dan calls these business owners "advertising victims."
Always find your unique selling proposition (USP). To help business owners find their USP, ask these three questions: What makes your brand or offers different from your competitors? How can you uniquely benefit your target market? Can you categorize and precisely determine your target market, which others can't?
Your USP is the most significant marketing weapon you'll ever have in your business.
Don't make these marketing mistakes: Marketing to the wrong people, saying the wrong things, asking people to do the wrong things, thinking you can advertise everywhere and anywhere, no proper marketing system in place, chasing customers, assuming you have a massive ad budget like Coca-Cola, lower your price down severely, not make follow-ups.
Ensure that your marketing strategies focus on three areas: lead generation, conversion, and retention or referral.
The Magnetic Marketing system has three building blocks: Message, Market, and Media.
When you're putting your message out there for your customers, make sure it says what you're all about and why your customers should choose you.
An irresistible offer consists of these elements: Price, guarantee, security, speed, bonuses, and combines it with uniqueness and a compelling component.
Encourage customers for referral whenever you've done something praiseworthy for your customers.
Integrate a sense of urgency by indicating a deadline and limiting the offer to several customers, eliminating gifts or bonuses, and including a "bidding" style to whoever closes the deal first.
Wrap Up
Dan Kennedy is the leader of direct response marketing. Whether you're pushing out email newsletters, online ads, or blogs, learn from only the best — Magnetic Marketing. The legend will not only make it worth your while but Dan Kennedy will ensure all marketing efforts don't go to waste.