Forget boring generic "best wishes" cards. Check out these 20 thoughtful wedding card design ideas that are so brilliant, the couple will keep it forever.
Congratulatory wedding cards will bear your final blessings for the couple. These cards don't only serve as unforgettable keepsakes, but they also add a beautiful and sweet touch to close the wedding event. A good rule of thumb is to stray from cliche messages like "Best Wishes," or "Congratulations."
A wedding invitation message should carry the sweetest, funniest, or the most personalized message that'll surely make the couple smile. Furthermore, a wedding card design needs to match the tone of your message.
Beautiful Wedding Card Designs Mean Everything
Apart from the sweet wedding well wishes, a wedding card must don a design that the couple will appreciate. After all, putting a wedding together is not an easy feat. The couples put all their blood, sweat, and tears to try to make everything beautiful, so their guests are comfortable. The least you can do is show gratitude through a lovely wedding card design.
Though wedding cards can be bought anywhere, there is nothing more memorable than customized designs. For wedding planning agencies, hiring graphic design services like Penji is a smart investment.
For a flat-rate monthly, Penji can create unlimited designs for your wedding cards, wedding invitations, save the date cards, bridal shower invitations, menu cards, wedding car wrap designs, and other wedding materials. The startup also knows how important fast turnaround time is, so designs are submitted within 48 hours, perfect for a fast-paced industry like wedding agencies.
Wedding Card Design and Messages Examples
Writing a sweet wedding message shouldn't take a genius. When it comes from the heart, everything else will flow naturally. Here are some wedding card design examples and some sweet wedding messages that will make couples tear up.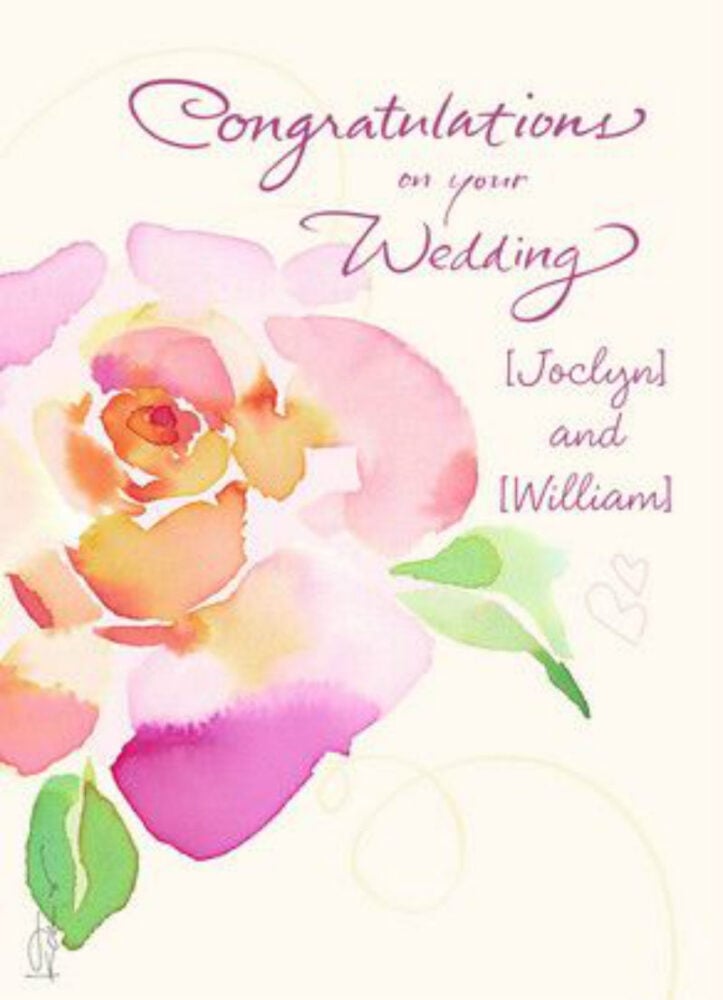 Wedding card simple watercolor drawings
"May you have more color in your lives now until forever. Wishing you joy, love, and happiness on your wedding day as you begin a new chapter together."
"May the love and happiness you feel today shine through the years. We can't wait to hear of wonderful memories together!"
Wedding card drawing: Vibrant colorful watercolor themed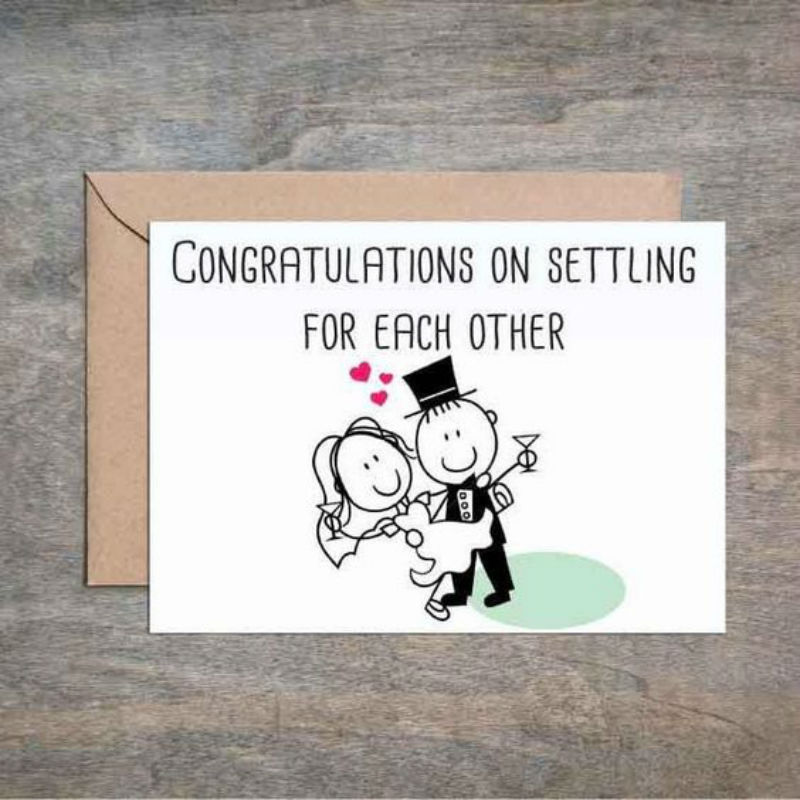 Wedding card line drawings
"I can't wait to celebrate your 50th wedding anniversary and see you dance with your canes and walkers. May you always treasure one another for the rest of your lives."
"They say opposites attract, but I can't believe you found one another because you're both perfectly weird together! I hope you stay the same until the end of time."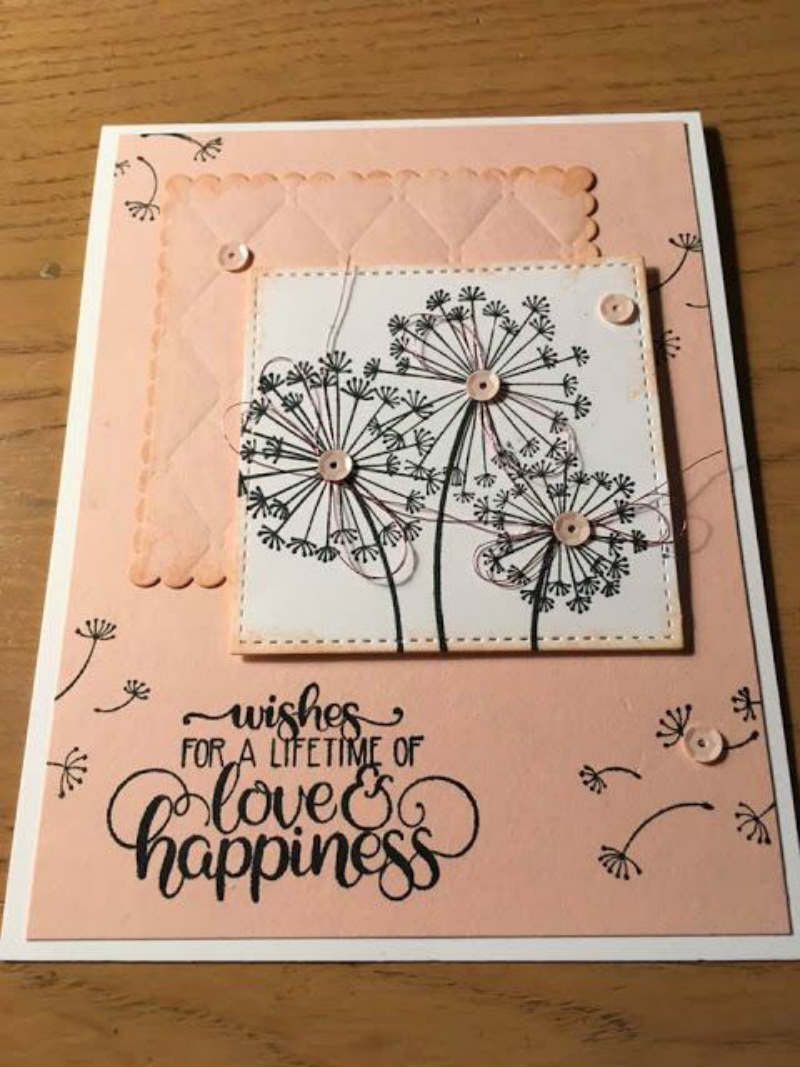 Wedding card arts & crafts
"I wish that you both never go to bed mad and enjoy each other every day of your lives. You have your entire lives ahead of you, may you savor every moment."
"May your marriage be blessed with love. And may it be an everlasting source of strength for you two."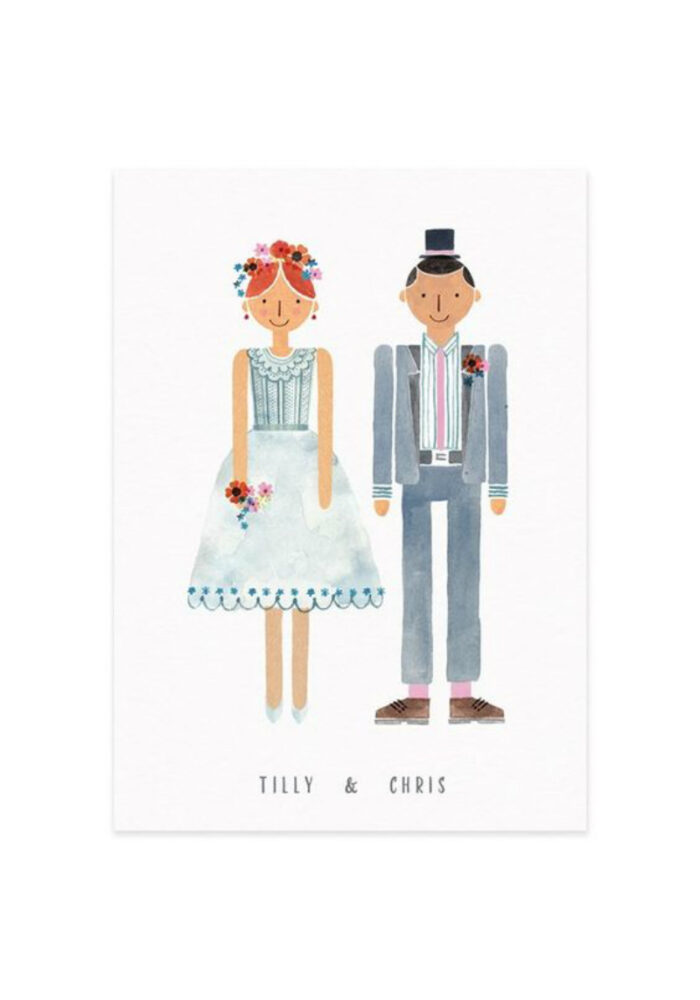 Wedding card pastel watercolor drawings
"May you bring each other as much happiness as your friendship has brought to my life. Have fun spending eternity together."
"May you always make each other laugh just like how you both make me laugh all the time. And may this new life ahead of you be filled with joy and happiness."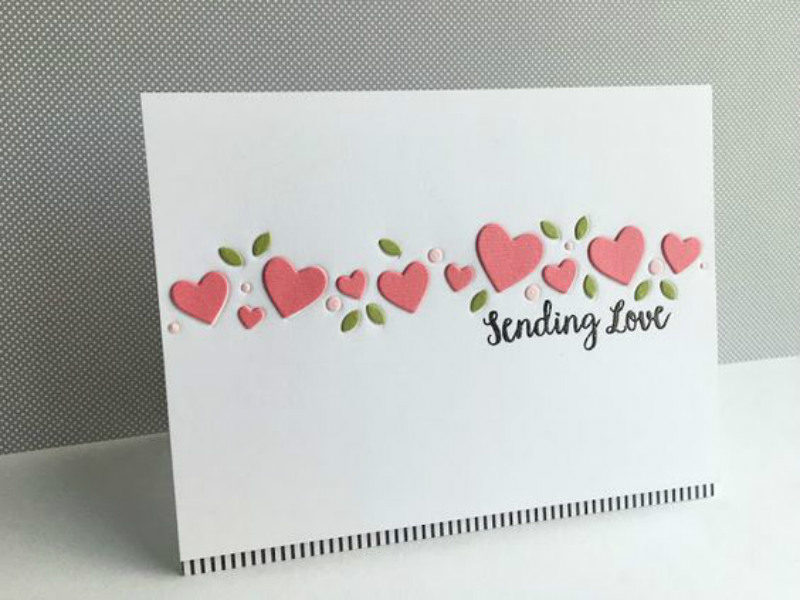 Wedding card simple love graphics
"Let love be the focal point of your daily life. May you find hope, peace, and faith in each other's arms."
"Never end the day mad. Always comfort one another and remember to always take care of each other first. I couldn't be happier for both of you!"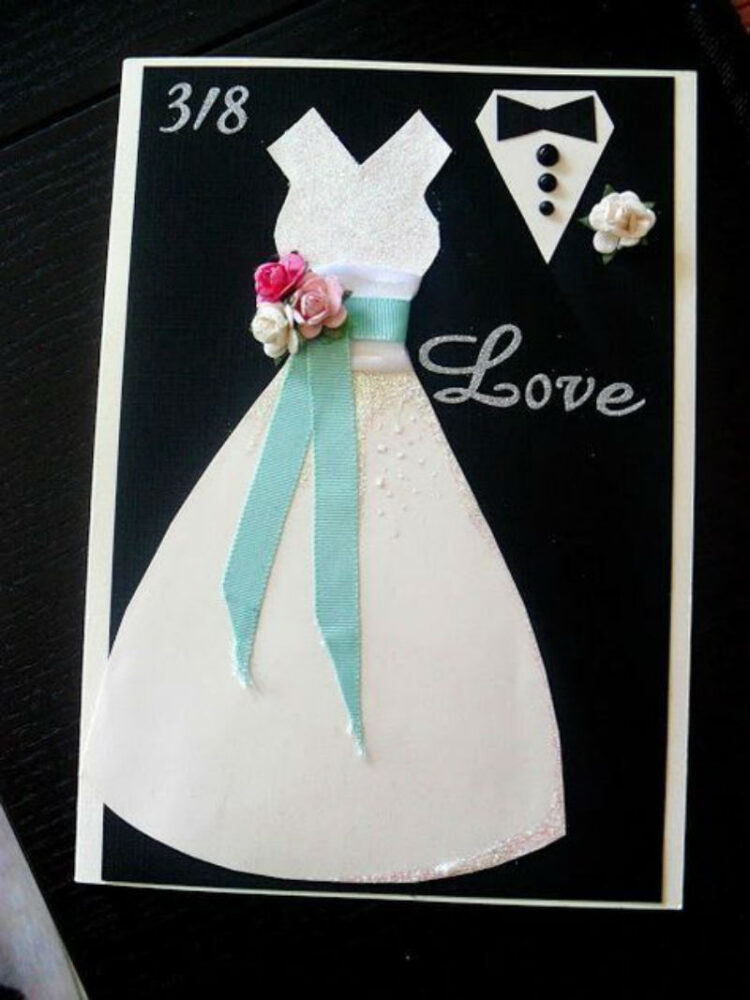 Wedding card popup
"May the joy of your new home be filled with laughter, smiles, kisses, hugs, respect, understanding, and faithfulness. Never forget to do the little things that make each other smile — even until your hair turns grey!"
"I'm so happy you found each other. And I'm so thrilled to celebrate this wonderful day with you both. Congratulations!"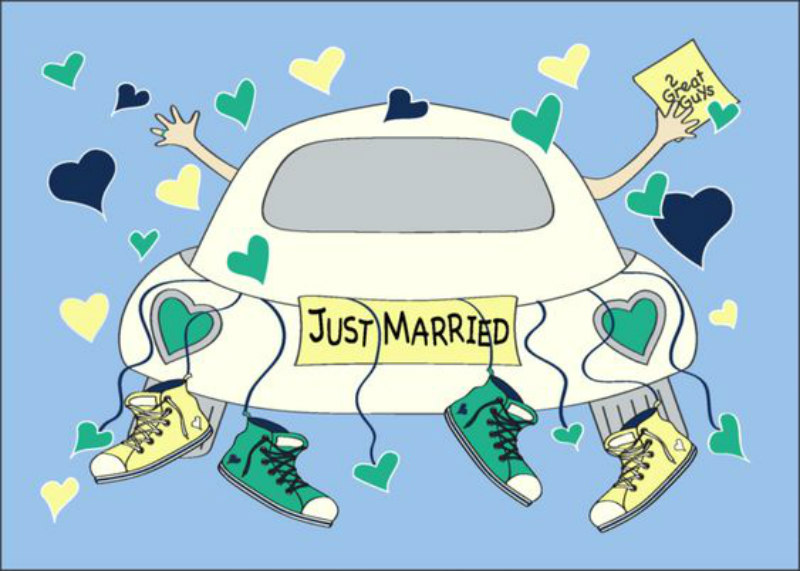 Wedding card "Just married" graphics
"Of all the big events we've celebrated over the years, today tops the list. And I'm so glad I get to share this special moment with both of you."
"I wish your love for each other will last forever. To the highs and lows, tears and joys, and ups and downs of marriage. Best wishes!"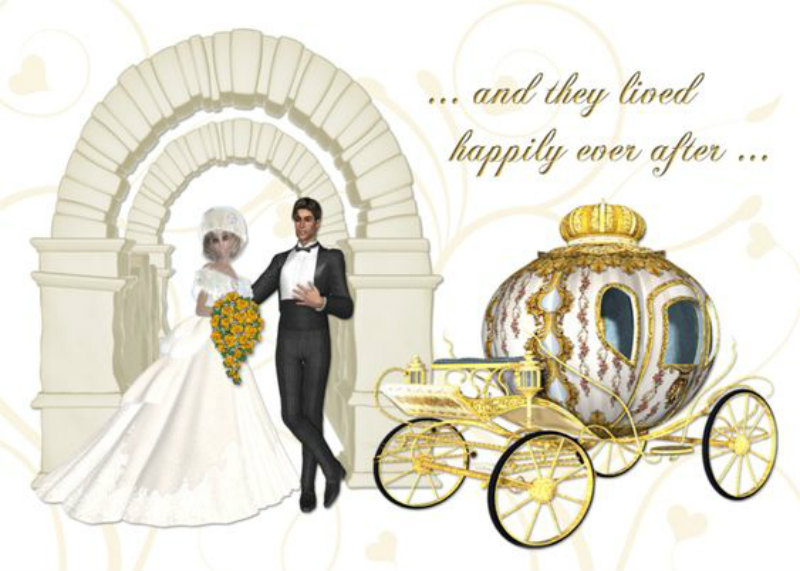 "I couldn't have thought of a much better happy ever after than this. May you enjoy a fairytale like no other. Congratulations lovebirds!"
"I'm so happy the prince charming has found his princess. May you have countless wonderful memories together!"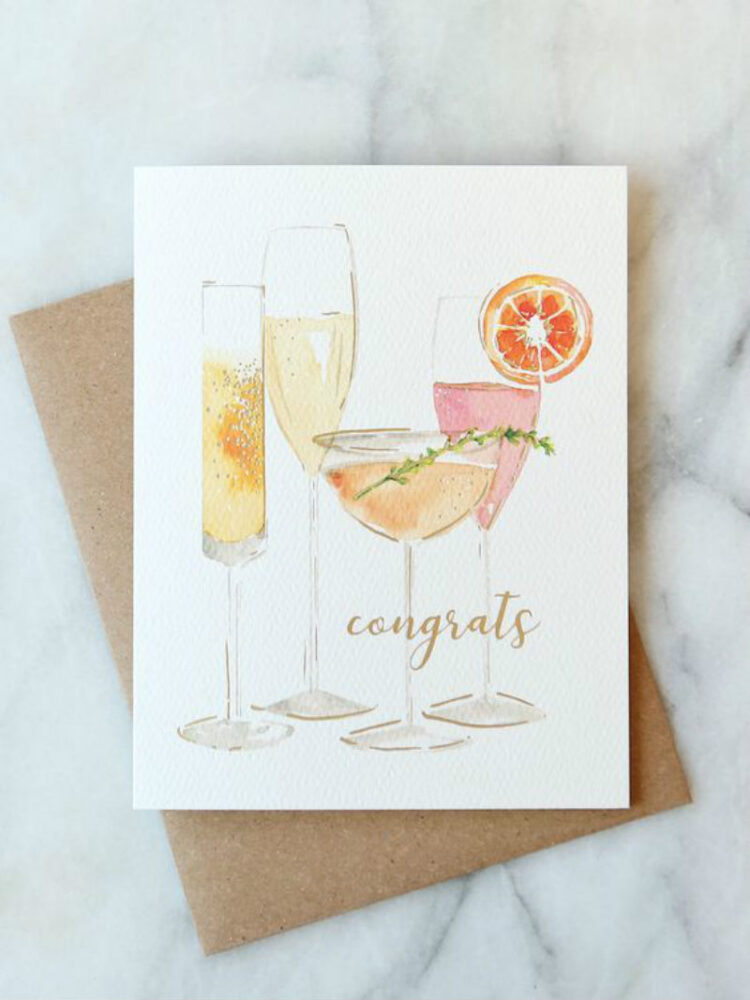 "My only wish is for you to stay happy together. May your love bloom brighter, and your companionship grow sweeter with each passing year."
"Every love story is different, and your story is unique. I'm so happy you two met each other because you're perfect together! Congratulations and I hope you have a fantastic honeymoon."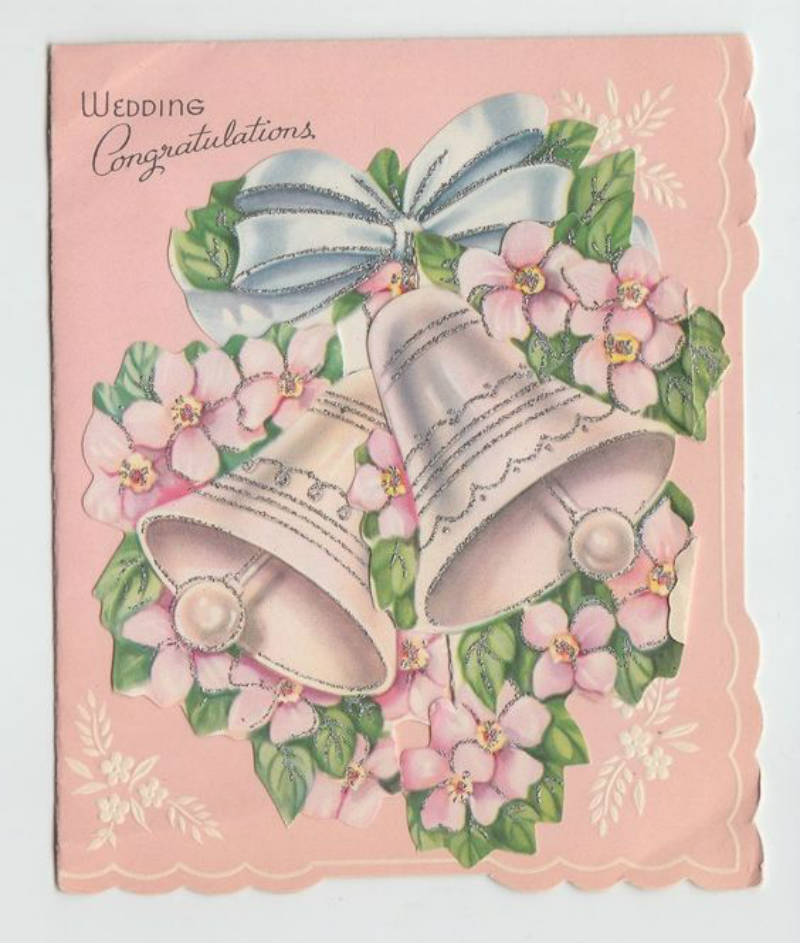 "I wish your marriage to be filled with all the right ingredients: a heap of love, a dash of humor, a touch of romance, and a spoonful of understanding. May your happiness last forever."
"May the years ahead be filled with lasting joy. Through thick and thin, may you pick each other up and make one another smile. Congratulations to a couple whose match truly seems made in heaven!"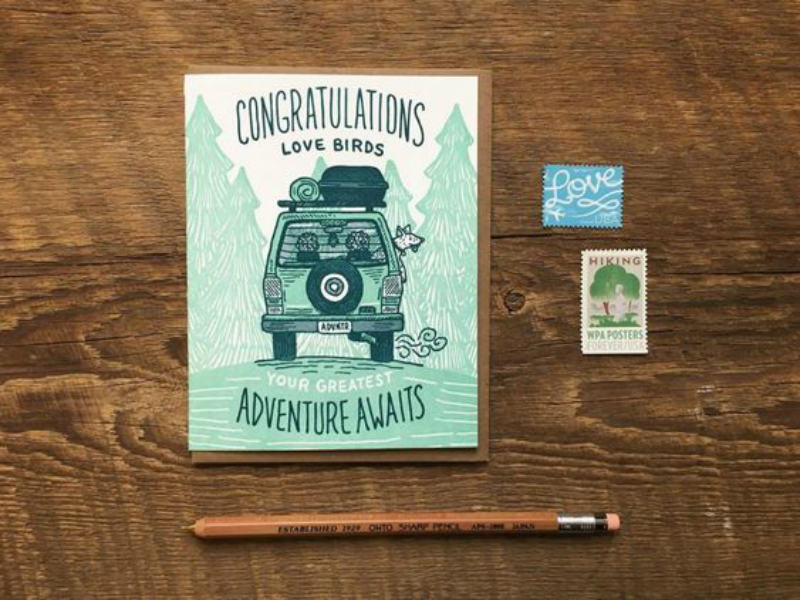 "Through the storms of life, may your love for one another be steadfast and strong. And may you see and enjoy new places together. Wishing you joy and happiness on your wedding day."
"No scenic view will ever compare to this special day. You have just embarked on the biggest adventure of your lives. May you have wonderful travels together."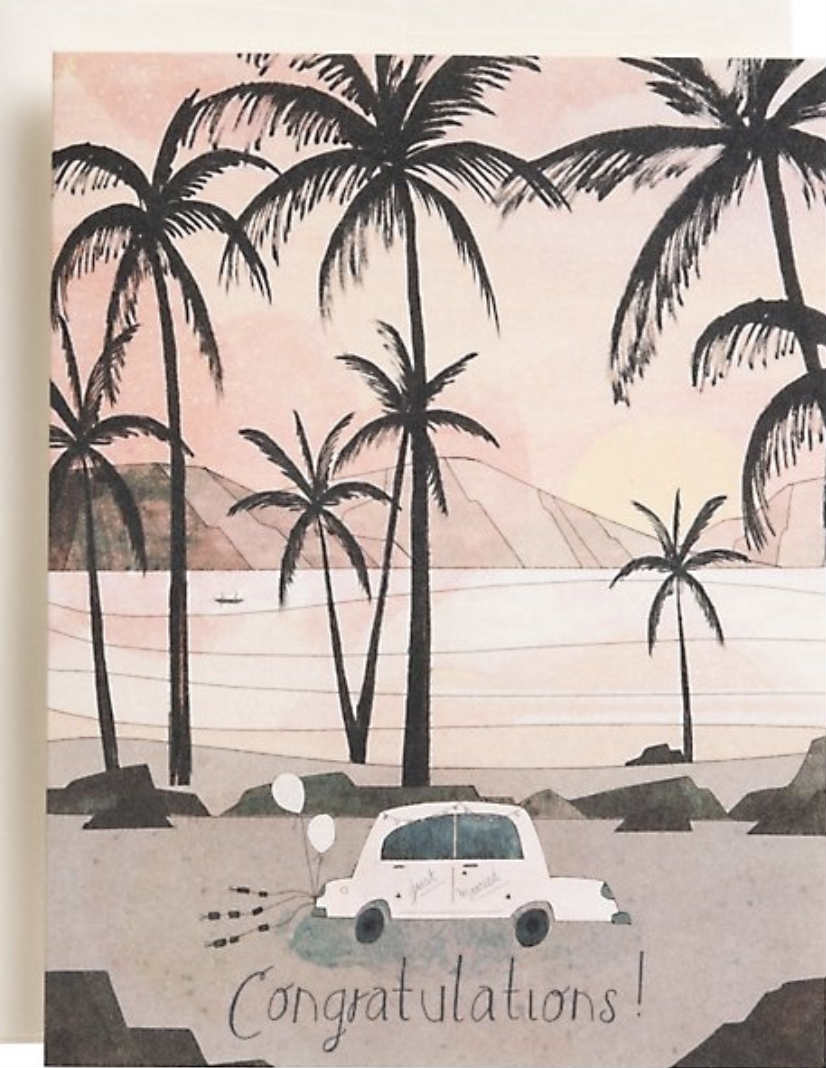 "May you both have more salt in your hair and sunlight on your skin. May you have more beach adventures together. Congratulations you lovely couple!"
"The vastness of the ocean is no match for the love between you two. I'm so happy you both found the right beach bum to travel with. To more ocean adventures together!"