A wedding car is more than just a decorative component on a couple's special day. Although no plethora of embellishments will ever embody a couple's affection, a beautiful wedding car can, at least, make the ceremony more immaculate.
But how do you decorate a head-turning wedding car while cruising down the highway? Here's an all-encompassing guide for your wedding car decoration that'll make for an everlasting reminiscent celebration.
Tips For Choosing the Right Wedding Car
While a wedding ceremony is the most remarkable chapter in a couple's love story, a stream of anxieties and stressors could be thrown their way. During the wedding day, couples are to be pampered and taken care of so they can bask in joy and excitement throughout the event. And a wedding car can make transporting from the hotel to the ceremony venue until the reception location a breeze. Consider these factors when choosing the right wedding car:
Good Reputation
Wedding car rental services should be easy to find with technology at our disposal. Check for online reviews and hire the best service in the business to ensure that you'll get a quality car and service.
Professional Chauffeur
First of all, always make sure to get a professional chauffeur who has been in the business for years for optimum safety. Next is to make sure the drivers dress for the occasion so the whole ensemble will make for memorable pictures.
Car Size
There is a myriad of benefits in hiring a wedding car with ample space for the bride, groom, and entourage. Apart from ultimate comfort, a large car size, say a limousine, also keeps gowns neat and smooth.
Luxurious Perks
Consider some perks when renting a wedding car such as red carpet services, some goodies to nibble on, a little champagne to ease wedding jitters and anxieties, or tire covers to keep gowns clean.
Wedding Car Decoration Ideas
Leonardo da Vinci said, "Simplicity is the ultimate sophistication." When thinking of a wedding car decoration, keeping it simple brings out the beauty and elegance of the design. Here are some wedding car decorations to inspire you:
Stick with old traditions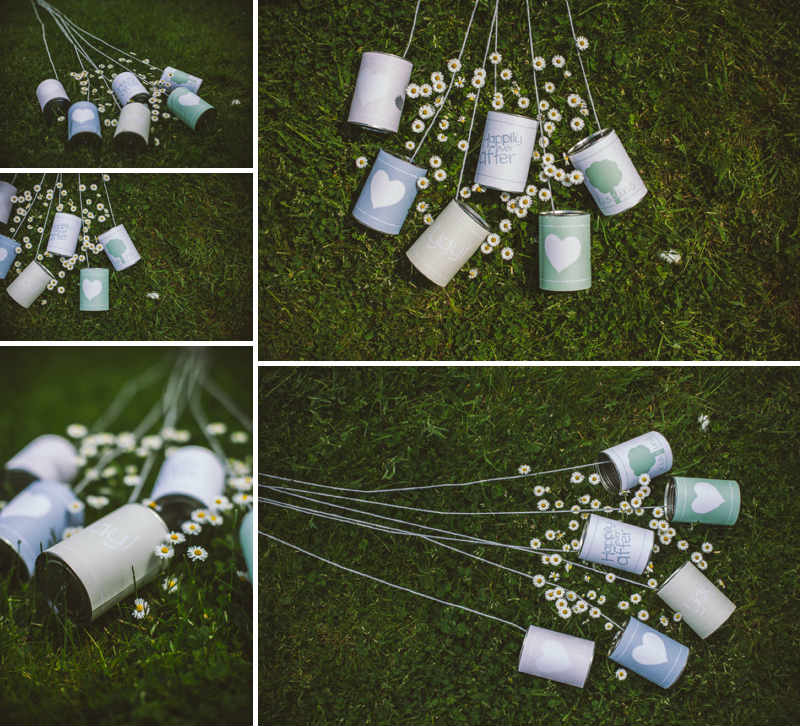 Tin cans weren't just tied onto the rear of the car for nothing. They actually date back during the Anglo-Saxon era that initially started with shoes. In the past, the bride's father usually hands over his daughter to the groom by giving him a pair of the bride's sandals.
Then this sandal handover turned into guests throwing shoes at the newlyweds' wedding car. Later on, shoes are then tied to the car's trunk. After that, shoes transformed into tin cans to gain attention. However, sticking to traditions doesn't have to be a bore. Here's how you can personalize wedding car tin cans:
Grab some medium-sized tins, strings, scrapbook papers, glue, markers, screwdriver, and a hammer.

Clean the tin cans by removing the labels and scrubbing them.

Measure the scrapbook paper to fit the tin cans. Then cut.

Wrap the paper around the cans with glue.

Customize the tin cans according to the couple's preference. Put their initials, names, terms of endearment, or special quotes.

Use a hammer and screwdriver to punch a hole in the cans.

Tie uneven strings from the hole and the trunk of the car, so you create a nice trail of tin cans.
Go modern with car wrap designs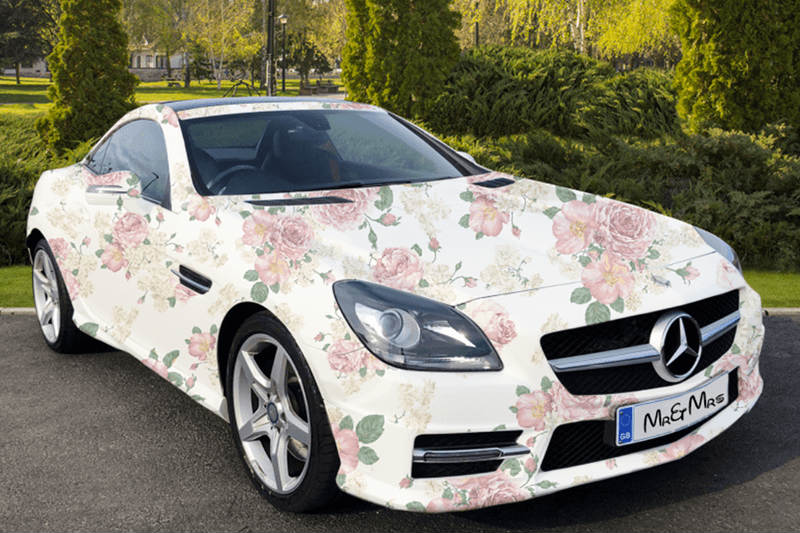 Though good old paint can cut the mustard, going with vinyl decals for car wrap designs creates a more contemporary and unique look. Take note that printing is a bit expensive, so it's essential to know the fundamental processes in creating vehicle wraps. Wedding car rental services can also take advantage of car wrap designs to make their rental cars stand out.
Choose the best online software and pick a vehicle template for the specific wedding car model. Chances are, these

DIY online tools

are challenging to use so opting for

graphic design services

like Penji will take the load off your shoulders.

Open the vehicle template on the software of your choice. Then create files to represent the sides of the car you want to be decorated.

Print the vehicle template and try to draw the design by hand first before doing it on the online tool.

Once you're ready, make sure you create a design and essential elements that are easily seen from afar. Limit the use of texts as cars are seldom stationary anyway. Likewise, use bold, eye-catching colors that stand out amidst the bright sunlight.
Wreaths and garlands never fail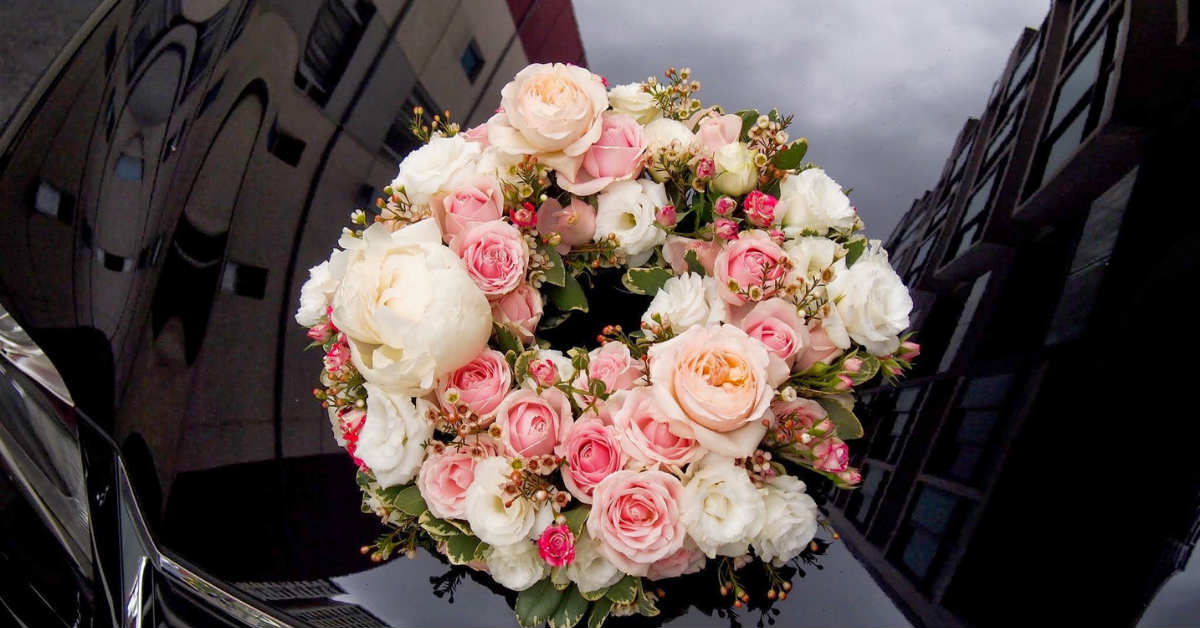 Flowers are wedding car decoration staples. Here are some tips to keep wreaths and garlands beautiful and long-lasting during wedding transports.
Pick reliable foliage and flowers. Wreaths and garlands are going to take a beating with seasonal elements so pick reliable flowers that can stand up against the weather. Roses and orchids come with sturdy stems while Cordyline and Ruscus leaves are hard enough to withstand the wind and heat.

As much as possible, match the colors of the flowers to the theme or motif. Better yet, mixing and matching flowers always turn out beautiful.

Using artificial flowers also ensures they stay intact throughout the entire wedding event.
Creatively tell the world
"Just Married" signs are also a great way to share your elation with the world. And you can do this in creative ways. Here are some "Just Married" wedding car decoration ideas: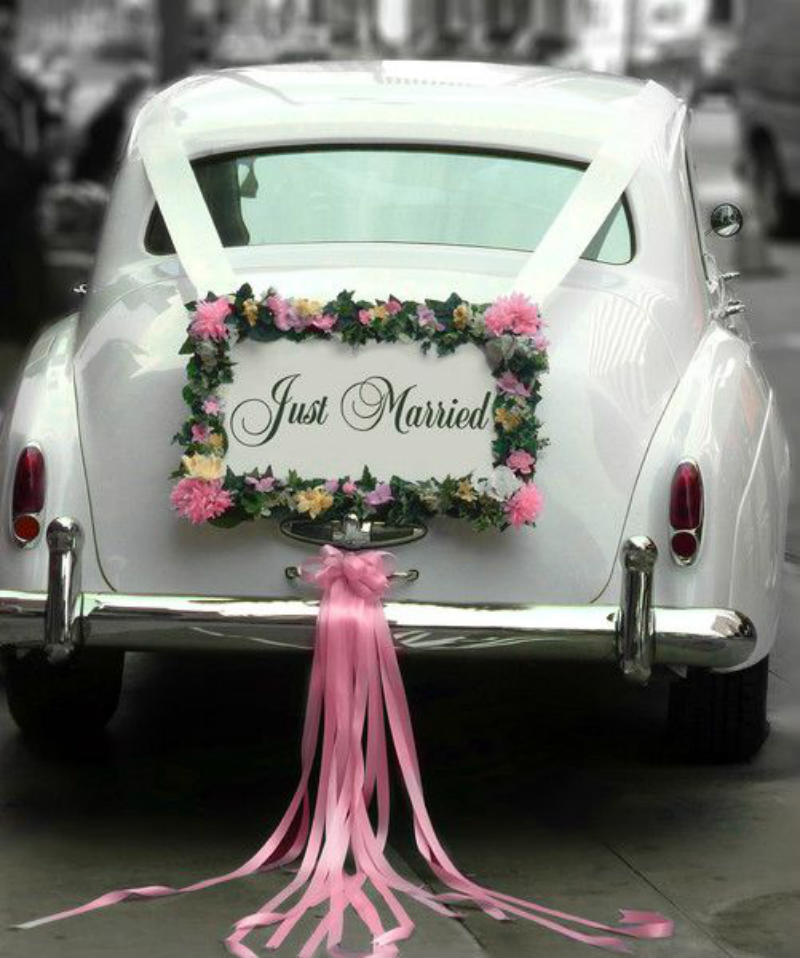 Use a "Just Married" placard lined with flowers.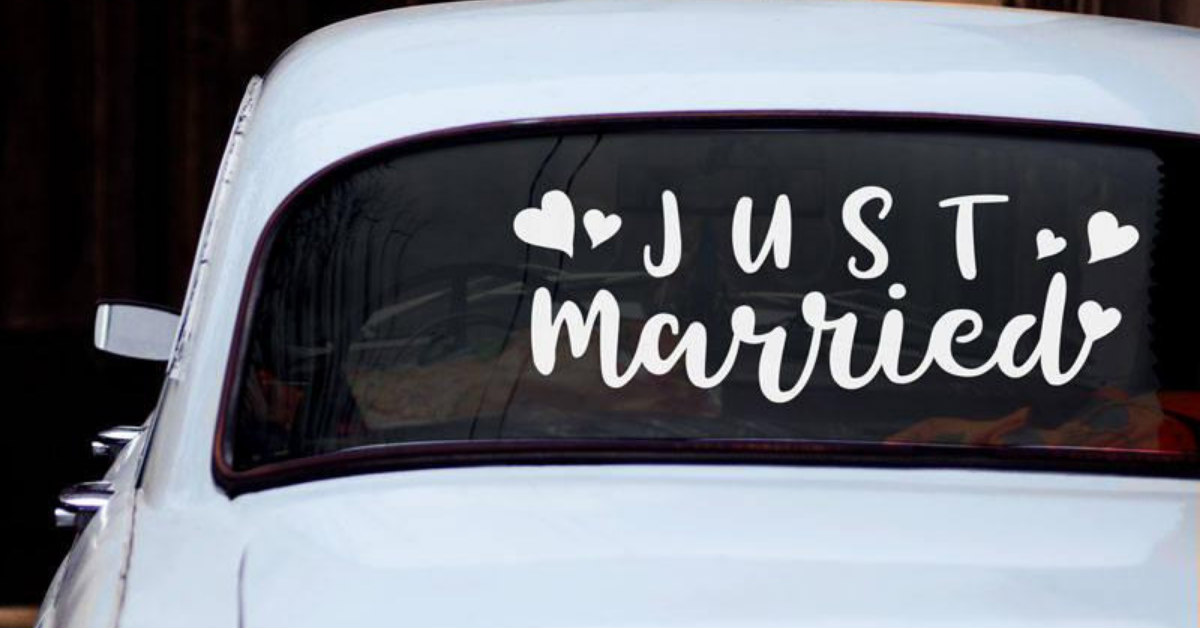 Write the sign on the car's windshield via markers or stickers.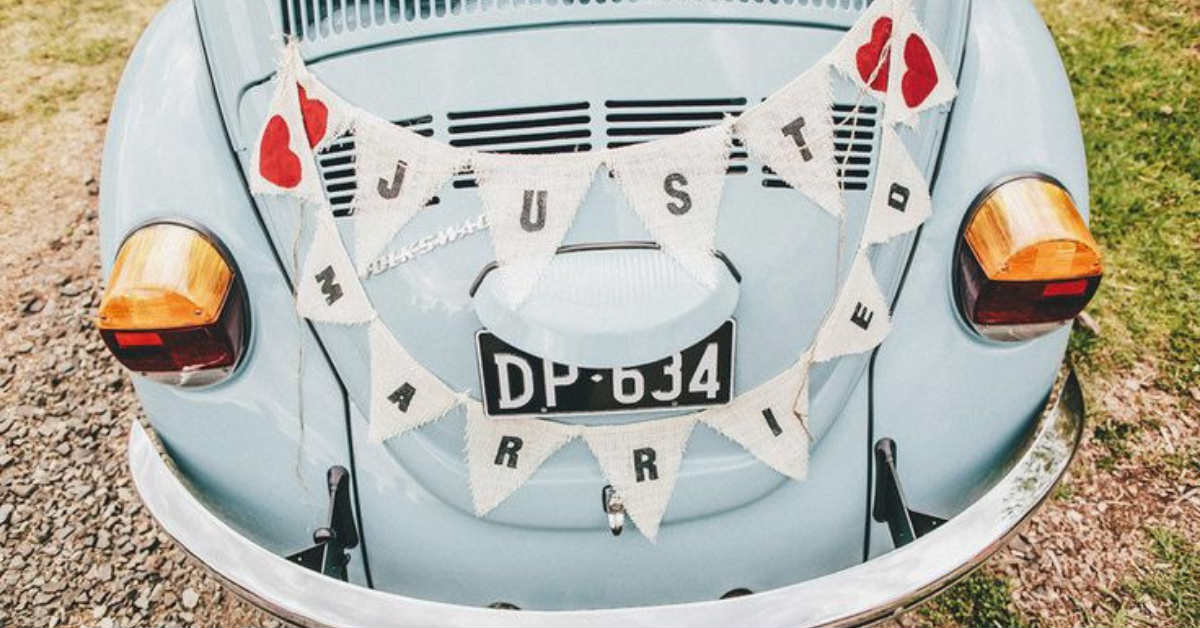 Create colorful buntings and lay it across the car's trunk or hood.
Keep it simple by putting it on the car's plate just like how Prince William and Kate Middleton did it on an Aston Martin.
Ribbons and streamers for an array of colors
In the past, white ribbons are utilized as wedding car decorations. However, times have changed and decorating a wedding car has gotten more extravagant by the day. Here are several ways you can decorate a wedding car with ribbons and streamers after you've decided a color palette: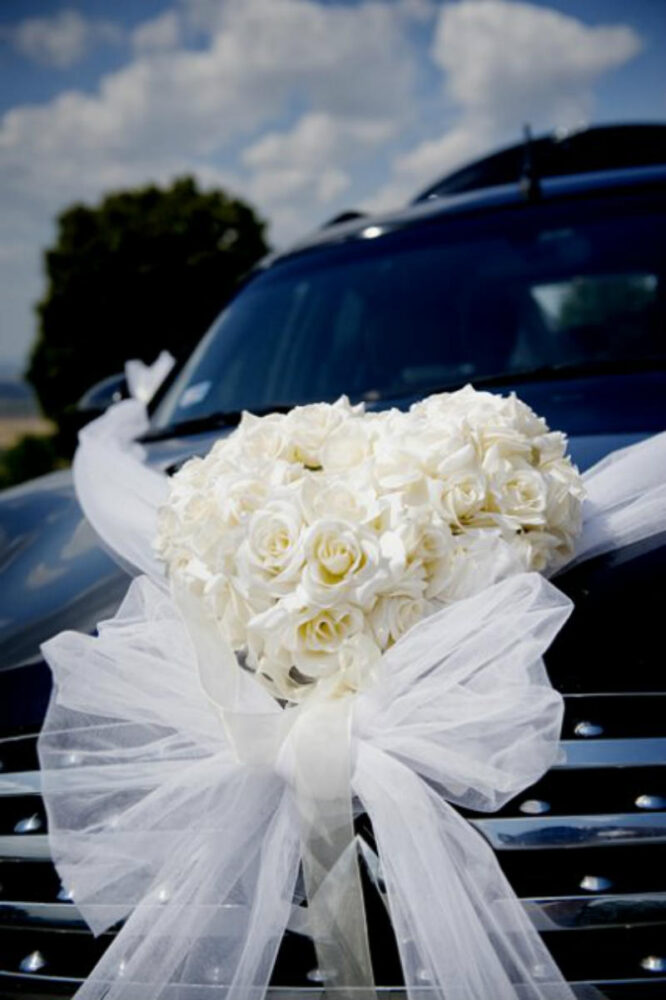 Place the ribbon on the hood forming a 'V' shape with both ends meeting at the center of the bumper. To add a nice touch, put a beautiful bow or a bouquet of flowers at the ends like this one.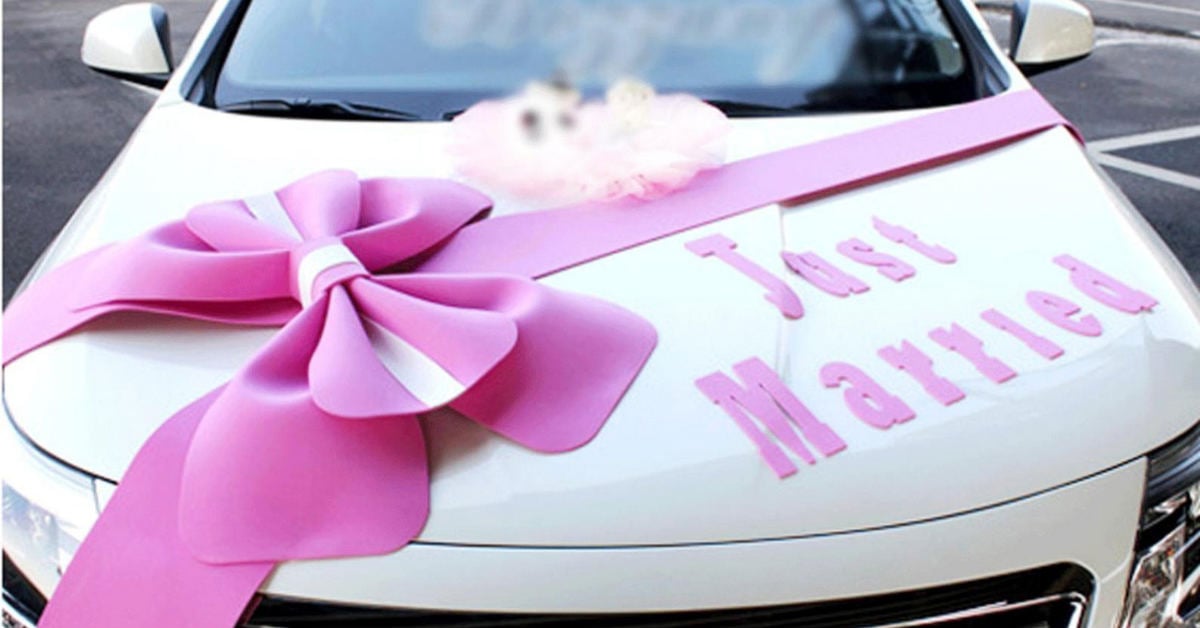 Or keep it diagonal.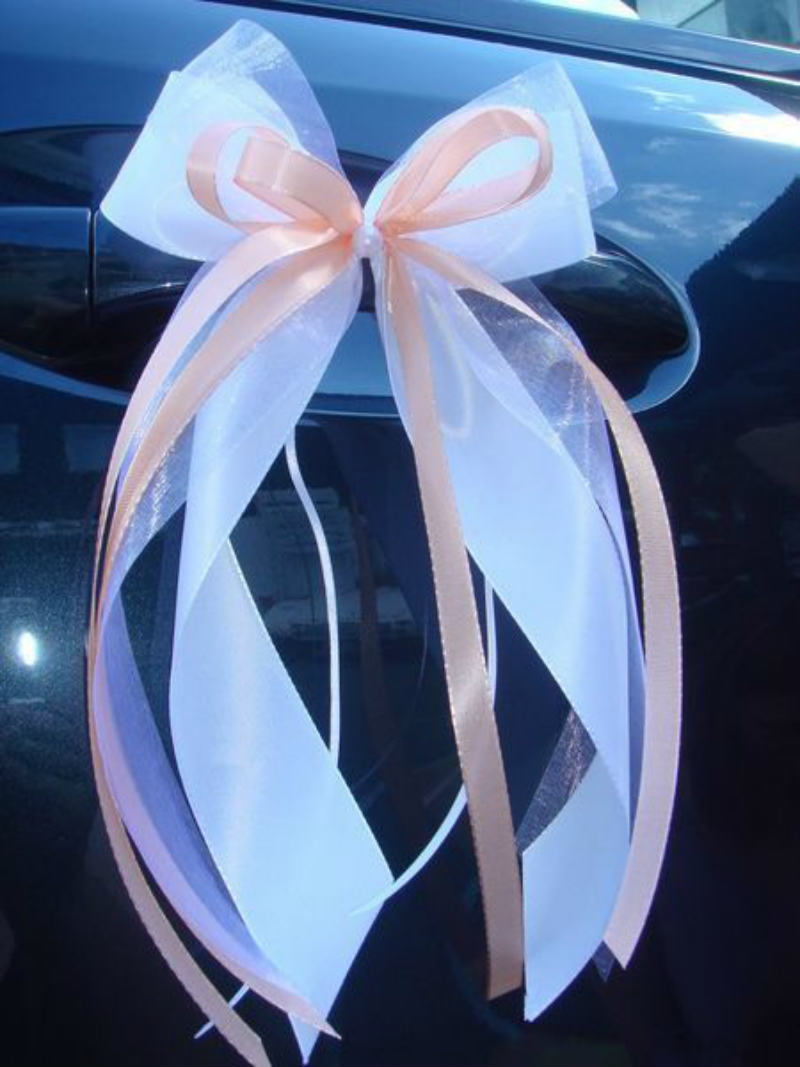 You can also tie similar bows on the side mirrors, and the car handles too.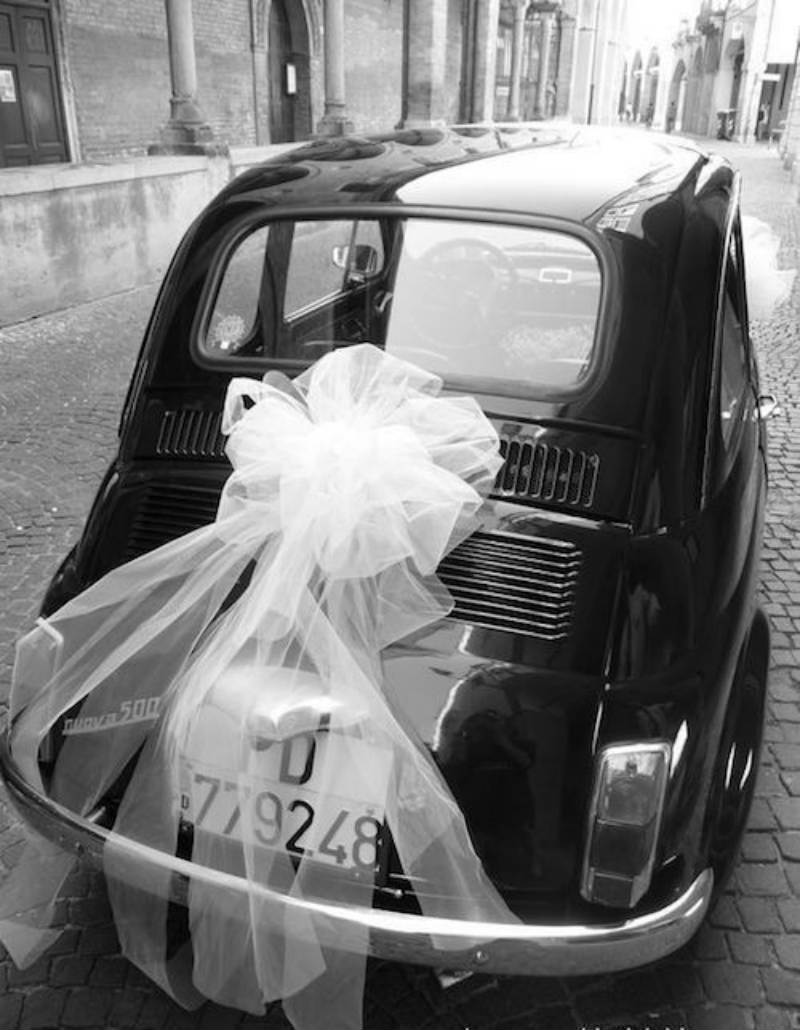 The car's rear should get as much attention as the car's front. Design an overly-sized bow with hanging ribbons to cover the entire trunk.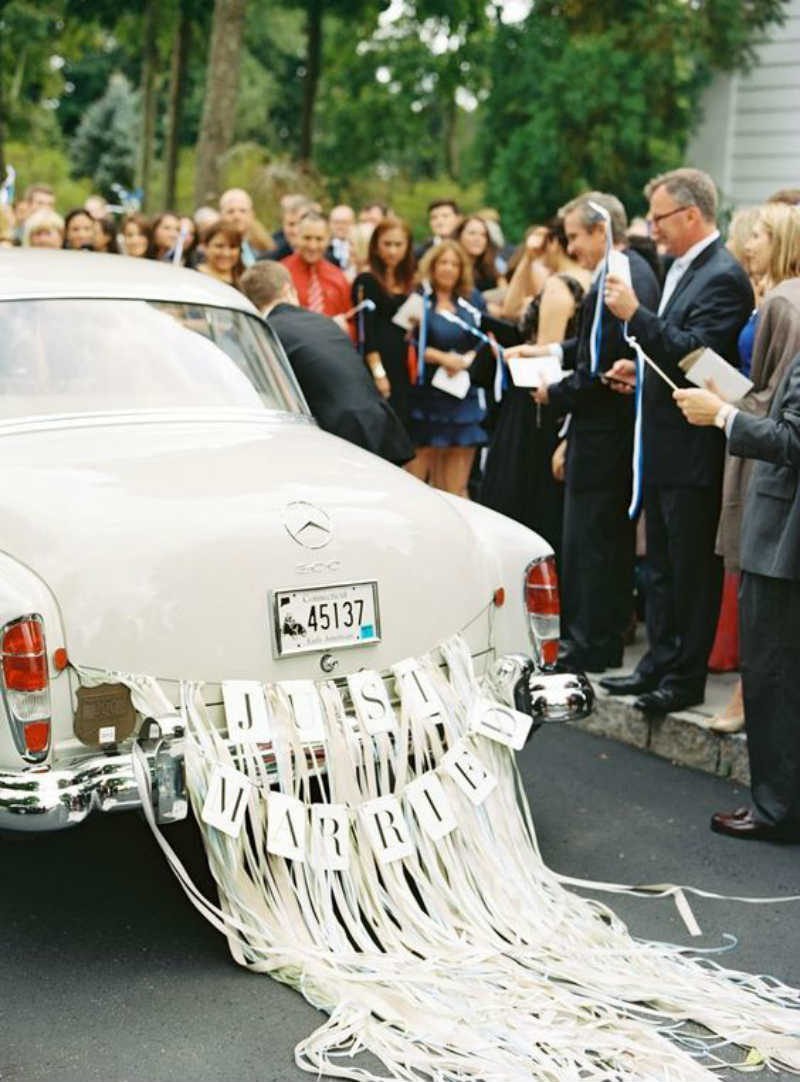 Tie a trail of ribbons at the rear bumper to pull off a traditional wedding car decoration. For a more compressed trail, cut around 40 to 50 ribbons with varying lengths from two to three feet — depends on how high the car's bumper is.