Grow into the business you've always wanted to be. As a small business, there's a lot on the line when it comes to decision making. Invest in your graphic design from the beginning. Good design ensures that you are capturing and maintaining the audience you want and closing on the sales you need.

Good graphic design is not only great to look at, there's also deep psychological aspects behind each design decision. If you are not a designer, it will be hard to pinpoint what you should and should not include in your small business graphics.
That's why you should use Penji for all your design needs. As an on-demand graphic design service, you can request different designs. If you need a logo, Penji can make one. Do you need to post social media graphics? Penji will produce engaging graphics. You won't have to worry about finding a freelancer per design project. Penji can help attain your business goals at a budget-friendly price. Subscribe to a Penji plan today to start requesting your designs.

If you're still hesitant on hiring a professional graphic designer for your small business, here are 8 reasons why you need to make it a priority.
First Impressions

As we all know, first impressions are everything. When someone new approaches your small business, you want them to feel good. Having good graphic design contributes to bringing out a personality for your brand, and as a result, keep customers interested in what you have to sell.

Ideally, you want your audience to remember who you are, what you do, and what makes you different. If you want to be memorable, you can't do that with poor or mediocre graphic design. And if you do have poor design, your small business will be remembered, but not in the way you want. So, exhibit your brand in the best light possible by hiring a graphic designer to leave the best impression.
Branding Assets

Once you start your small business, you're probably searching for someone to design your logo. And you should! Designing a logo should not be a task taken on by someone who is not a graphic designer. It embodies the brand and will represent who you are. Other graphic design work like websites, apps, flyers, social media posts, and anything else you may need should also be professionally designed.

Having these assets will strengthen your brand and give your competitors a fight for their money. You will stand out in your respective industry and customers will notice. Take your time doing research on who your target customer is and create something you know they will enjoy.
Get all of your branding assets when you sign up to Penji and make a request. Get started on any Penji plan for free for 15 days.
Conversion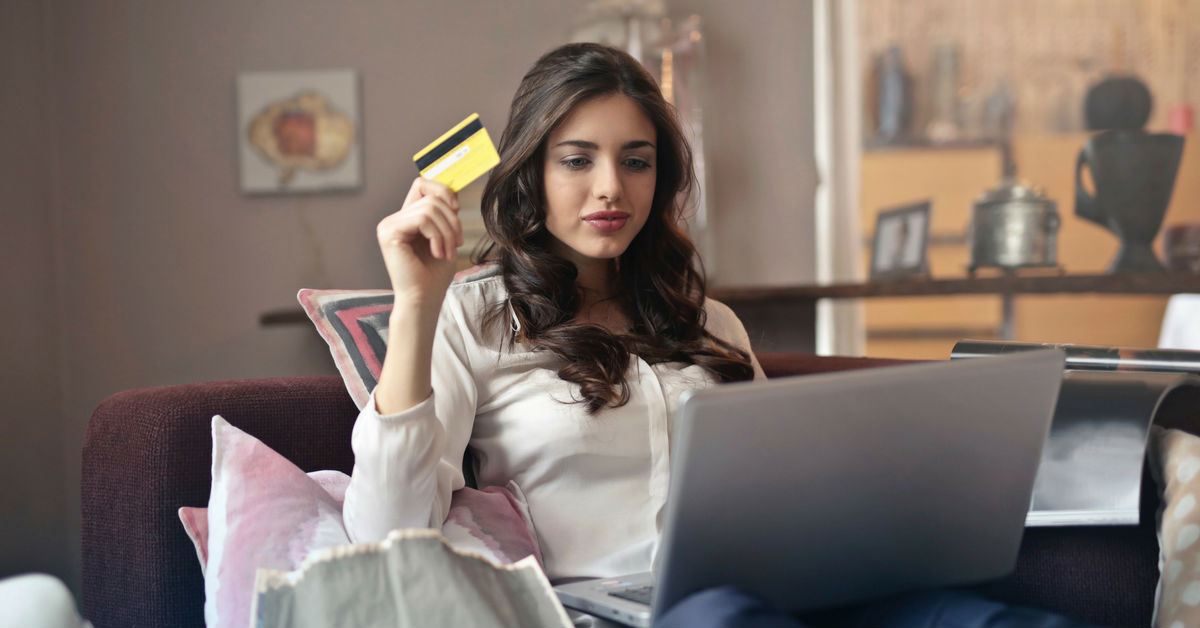 As a small business, every conversion matters. Being able to make that connection with your customer and building on that relationship is effective when you have visuals that they resonate with. Social media, ads, and other assets should be able to convert visitors. When you have good graphic design, you'll find that your conversion will grow in the ways you've always wanted.

A graphic designer will also ensure that your visuals are responsive and interactive. Your customers will be able to visit your website and they'll have an easy time navigating it and may eventually make a purchase. When there is a roadblock in their buying process, it's less likely that your visitors will convert into customers.
Saves Money In The Long Run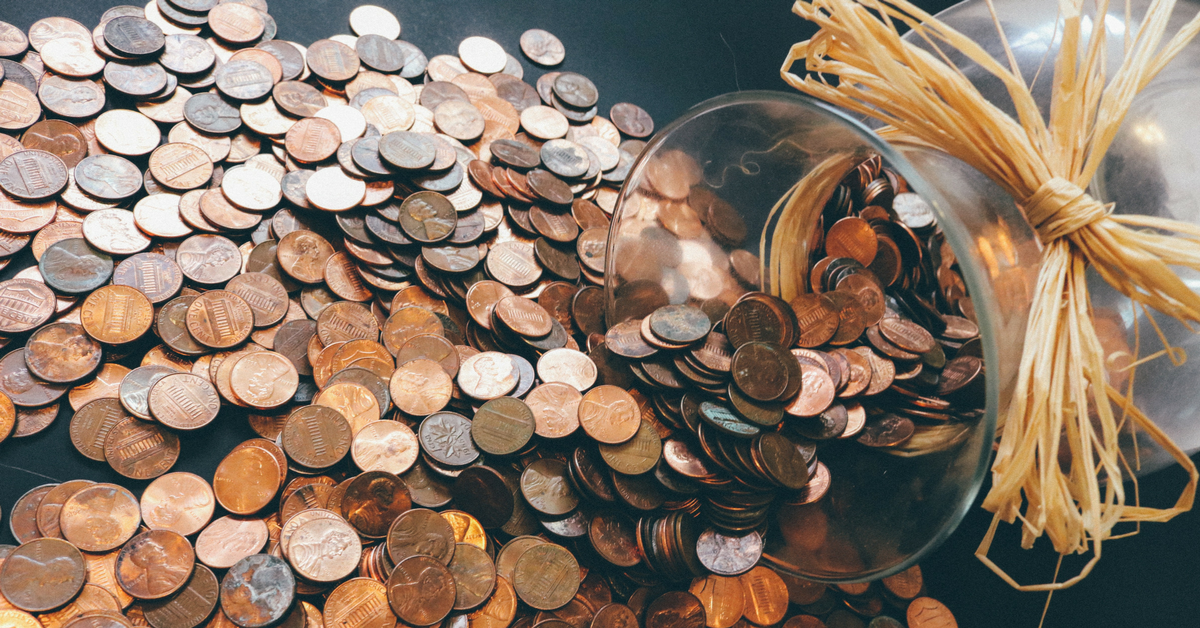 Hiring a graphic designer from the beginning will save you money in the long run. If you start off with poor designs, not only will your visuals suffer, but so will your sales. And once you realize that, you'll have to hire a graphic designer anyway to fix everything! So, save yourself the headache and just hire a professional designer from the beginning.

Small businesses have to work really hard to get to the top. And budgeting is one of the struggles that can hold you back. Set aside money for a decent designer, especially when it comes to your branding.
Tell A Story

As a small business, you have to get your story straight. What are you trying to do? Who are you trying to help? Graphic design can help bring your story to life. There are different elements in design that are important for evoking emotion in your audience. Decisions like color, typography, and even the amount of negative space matters a lot for what you are trying to achieve.

Your designer will feel as much of the satisfaction as you do when customers immediately understand what you are trying to say. They may also feel a deep connection with you if you tell the story right! That's where brand loyalty begins.
Employee Pride

Having a small business means you're going to start growing a team. And of course, you're going to want your team to be proud of where they work. Ensuring that your digital and offline presence is aesthetically pleasing will definitely contribute to that.

When your employees are proud of where they work, they will be more willing to talk and share things about their job. This organic way of spreading the word about the business will matter to customers, because the message is coming from the inside.
Builds Trust

Have you ever stumbled upon a website that is just…horrible? Chances are, you'd exit out immediately. People don't trust poor design, because if a company doesn't invest on their image, what else are they skimping on? If you have a poorly designed website, get it redesigned immediately. It could be the reason your sales are not doing as well as they could be.

Many times, potential customers will see your digital presence before they even experience the product. Give them a reason to want to learn more about you. Make sure every time they see your ads, website, and social media posts that they are on point and ready to be seen by your customers.
Clarity

Providing good graphic design allows you to communicate with your audience. It takes a lot of detailed thinking in order to create designs that potential customers understand. Everything including proportion, hierarchy, space, unity, and rhythm matters.

Whether the design itself is complex or simple, the message should always be clear. You audience should know exactly what you're presenting as they look at your design. If you receive feedback where a customer is confused on what you're offering, pinpoint the reason for their confusion and adjust the design to make the message crystal clear.
Make a Request on the Penji Platform
Once you sign up for a Penji plan, the requesting process will be a breeze. You won't have to fill out too many complicated forms. Plus, you don't have to leave the Penji platform either. It's an all-in-one solution! Create a project, communicate, revise, and download everything on the app.
Step 1: Create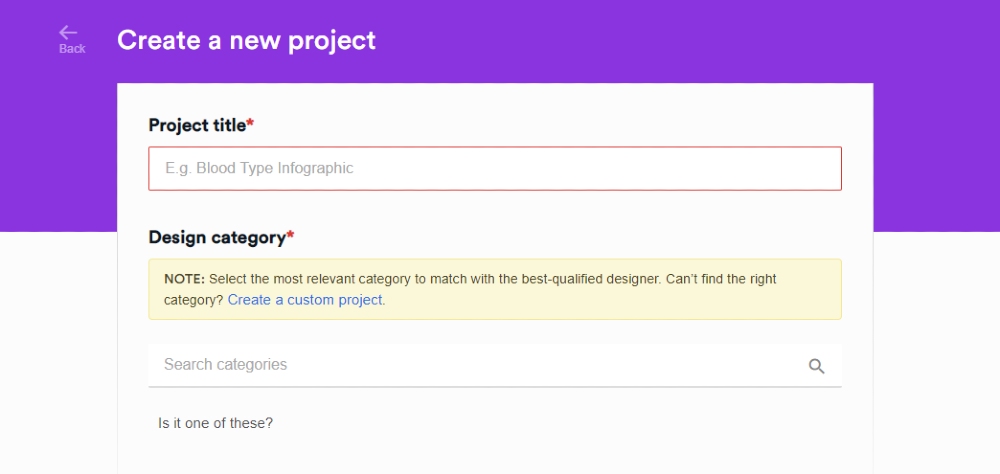 On the Penji platform, click on "New Project." From there, click on the design you need. If you can't find it, just click on "Create Custom Project." Once you've clicked on the design type, prepare to write your design brief.
Once done, click submit.
Step 2: Connect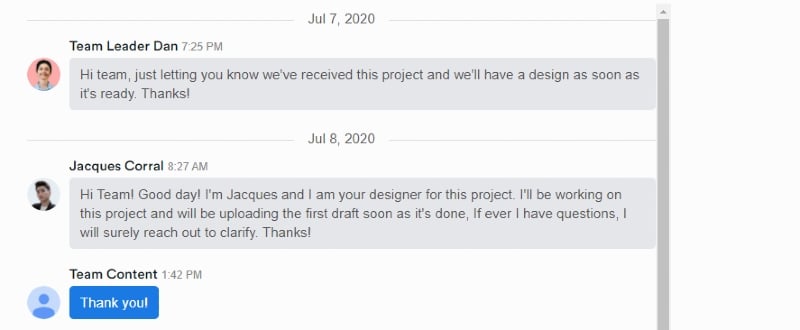 After submitting your project, we assign you to one of our vetted designers. Penji guarantees that designers assigned to any project are professional and reliable. You won't experience any MIA or delays.
Plus, during the design process, you can communicate with the designer regarding the project.
Expect to receive the first draft of the design within 24 to 48 hours.
Step 3: Revise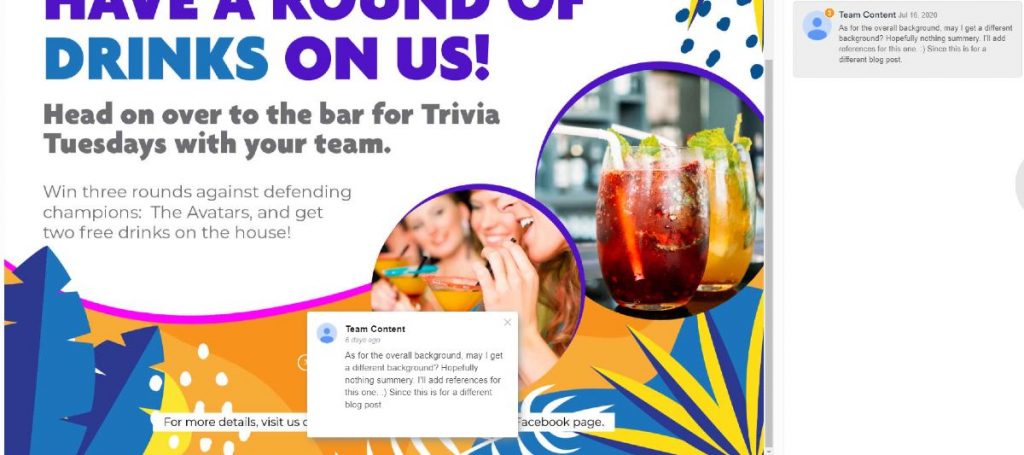 One of the best features of any Penji plan is unlimited revisions. It's also one of the reasons why clients love and subscribe to Penji. Revisions don't cost extra.
Plus, Penji makes it easy to provide feedback. Use the point-and-click feature integrated into the app. From there, let your designer know what needs improvement.
Step 4: Download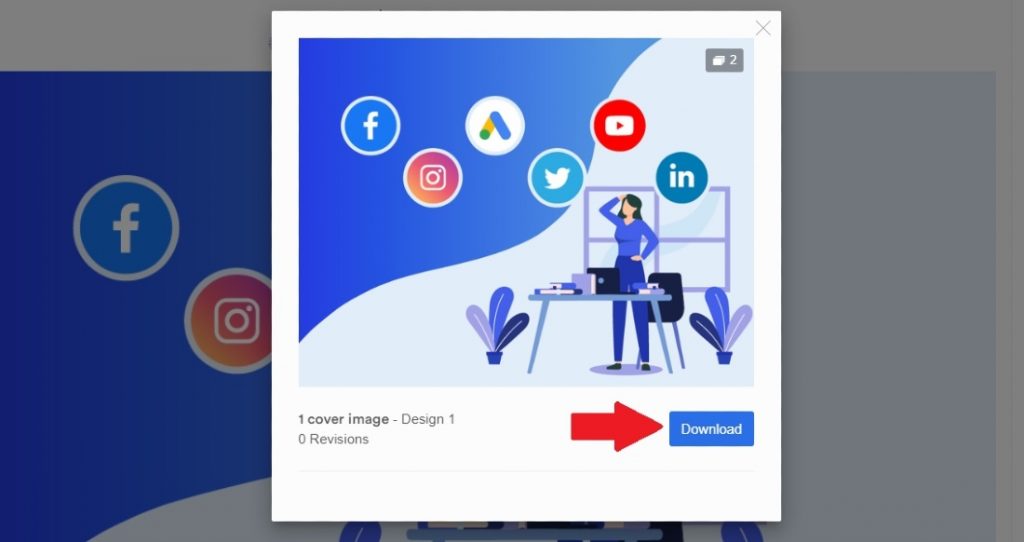 If you're 100% satisfied with the design, you can download it straight away. You won't get redirected elsewhere. Plus, Penji stores your project on a cloud. So, you can access it anytime.
Work Smarter with Penji
By using Penji, you can focus on what matters most in your small business. Let us take care of your design needs while you run the business smoothly. Get started on a Penji plan today. Choose among the Pro, Team, and Agency plans.
Plans start at $399/mo, but you can get exclusive access to all designs on a Team or Agency plan. Sign up now free for 15 days.