For your business to leave a lasting impression and stay in the minds of customers, you need amazing graphic designs. Design companies abound, and choosing the best fit for your brand can be a huge challenge. One of these is Superside. It is a popular choice for many entrepreneurs and marketers, but if you want to explore, here are Superside alternatives you can consider:
What is Superside?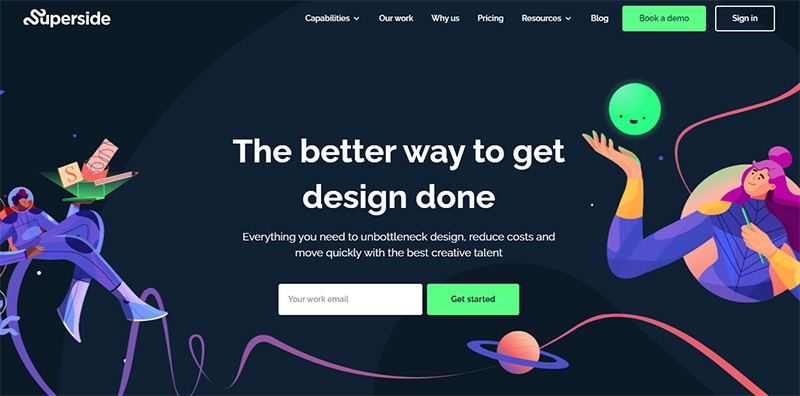 A well-known design platform, Superside connects businesses with graphic designers for their creative projects. They provide various design services, including graphic, web, logo designs, and other branding and visual assets. They have a pool of talented designers using a streamlined design process to help business owners get designs quickly and easily.
How Does Superside Work?
Using a simple and efficient workflow, Superside's design process starts with your design request outlining your project requirements. The system then matches you with a suitable designer based on your brief. Collaboration and communication happen on their platform. This is also where you'll get your designs or leave feedback for revisions. Once satisfied with the results, you can download the file and send your request for the next project.
Superside has transparent pricing that offers high-quality design solutions for businesses of varying sizes and budgets. Their plans are flexible, with different tiers depending on factors such as the design hours and expertise level needed for your project.
20 Superside Alternatives
As promised, here are twenty Superside alternatives you can consider:
1. Penji
This list of the best Superside alternatives wouldn't be complete without our very own Penji. Our unlimited graphic design service includes unlimited revisions. This is to assure you that we take your projects seriously and see them as our own. Our commitment to your satisfaction means you'll be getting the exact designs you need at a price you'll love.
Stop Weighing Your Options
Try Penji risk-free for 30 days and get your first design as soon as tomorrow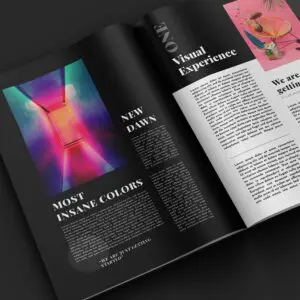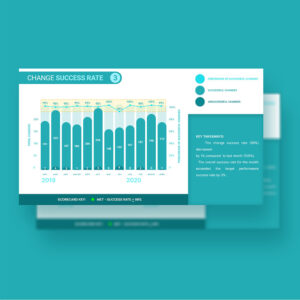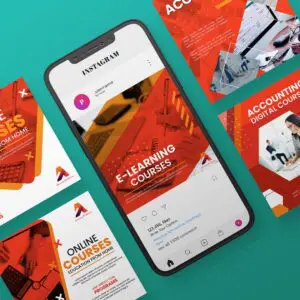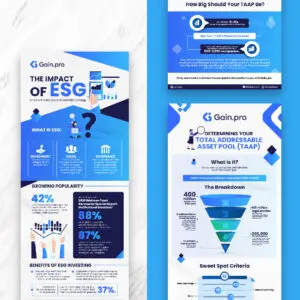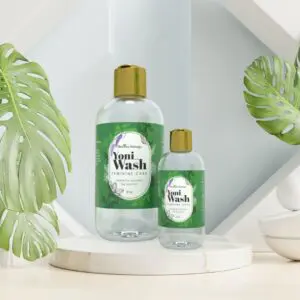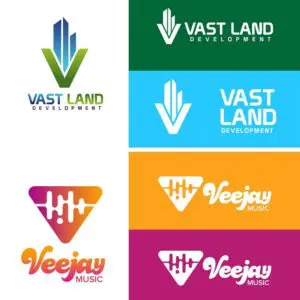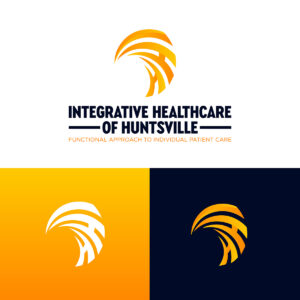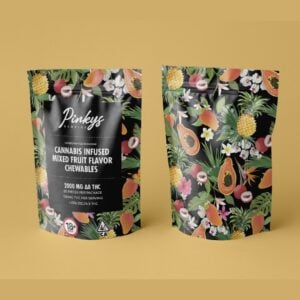 Our dashboard is user-friendly, which makes collaboration with your designers a breeze. You can send requests for logo designs, social media graphics, illustrations, infographics, and many other design assets. Check out our work here and watch our demo video here.
2. Kimp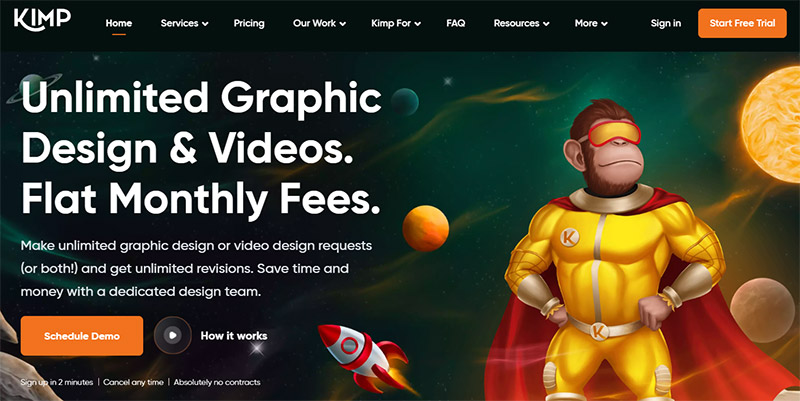 Offering a host of great features is what makes Kimp an excellent Superside alternative. It has a subscription-based business model that gives you access to its dedicated team of designers. They provide unlimited design requests and revisions for as low as $299.50 per month. Kimp's customer-centric approach, quick turnaround times, and affordability make it a standout choice when looking for a dependable alternative to Superside.
3. Design Pickle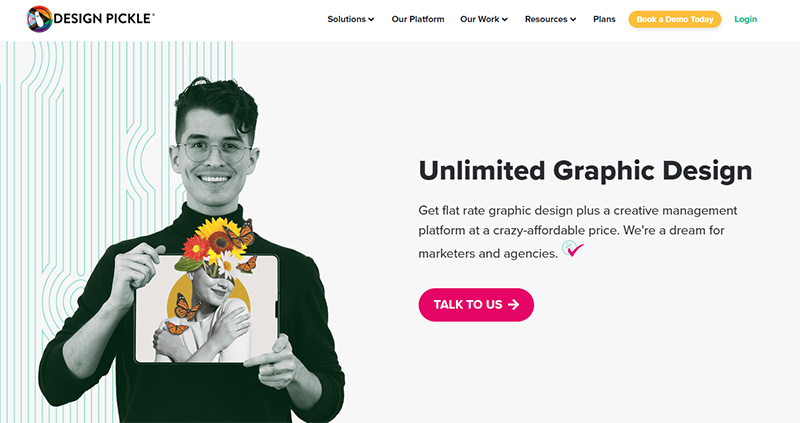 Another prominent design service provider, Design Pickle, is an appealing alternative to Superside. They offer a personalized approach for better collaboration and to ensure a deeper understanding of their clients' brand requirements. Just like Superside, Design Pickle has a flat-rate subscription model with unlimited design and revision requests. Their emphasis on customer satisfaction is what makes them a good substitute for Superside. Compare Penji vs Design Pickle
4. InVision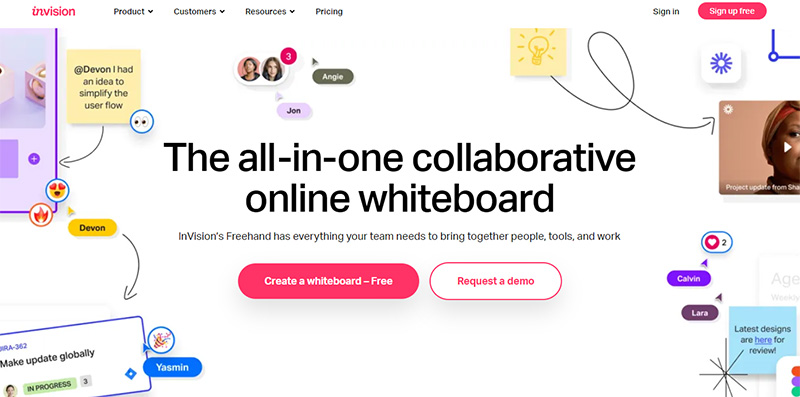 With its focus on offering a comprehensive platform for collaborative design and prototyping, InVision is an excellent Superside alternative. Businesses can use its platform to seamlessly work with designers to create interactive and visually appealing prototypes. Stakeholders can leave feedback on the platform and make design iterations quickly and easily. InVision features include design version control, animated transitions, and user testing, among many others.
5. ManyPixels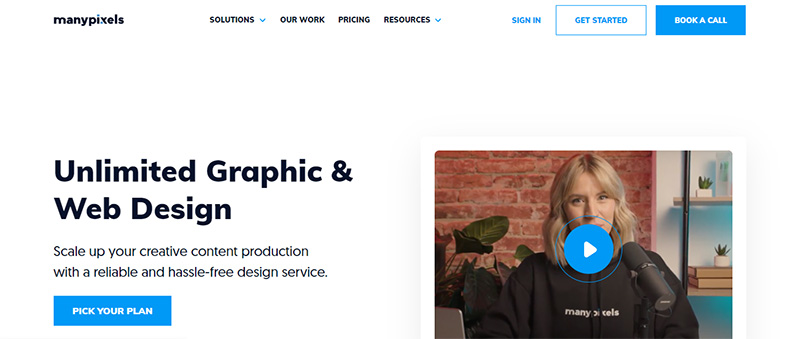 For those looking for a reliable and cost-effective Superside alternative, ManyPixels is a great option. They have a team of highly-skilled graphic designers that delivers designs tailored to your specific needs. Their flexible subscription model provides you with unlimited graphic design requests and revisions. They offer a wide array of services which includes illustrations, UI/UX design, social media graphics, and many more. Compare Penji vs ManyPixels
6. Salted Stone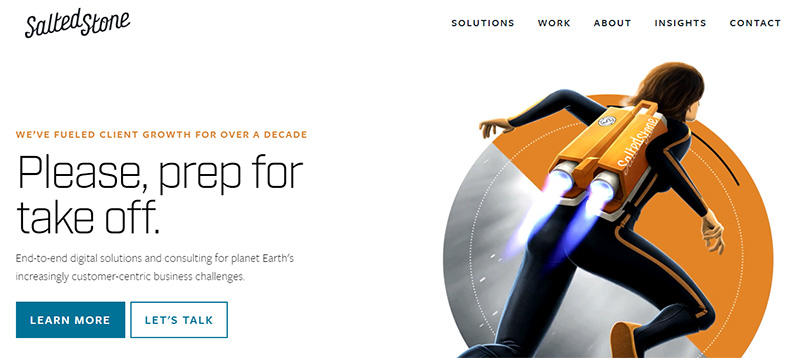 Offering comprehensive digital marketing and design solutions, Salted Stone is an impressive alternative to Superside. They have the expertise in crafting engaging brand experiences across varied digital channels. They have a team of professionals that are experts in branding, graphic design, content creation, and digital strategy. They focus on using a holistic approach to your marketing efforts. Salted Stone uses data-driven insights in their quest to deliver customer-centric services.
7. Designed.co

An exceptional Superside alternative, Designed.co offers a wide range of services tailored to meet your business's unique demands. Their team of professional designers specializes in a broad range of services, including logo design, marketing collaterals, branding, and website design. Its emphasis is on personalization and customization to ensure that their work reflects the clients' values and brand personality.
8. 99designs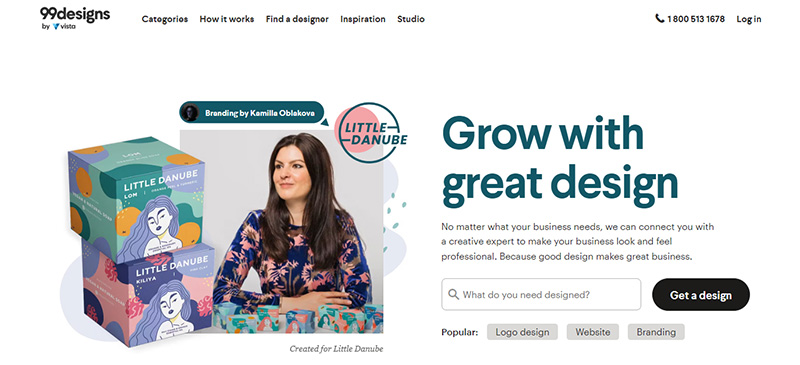 Slightly different from the business model of Superside, 99designs connects businesses with a global community of graphic designers. However, it is still a great alternative as it lets you launch design contests where designers from around the world can compete. This allows you to find the perfect design without spending a ton of money. The competitive nature of the platform lets you choose from a wide array of talents and get the best ones that align with your business vision.
9. Designjoy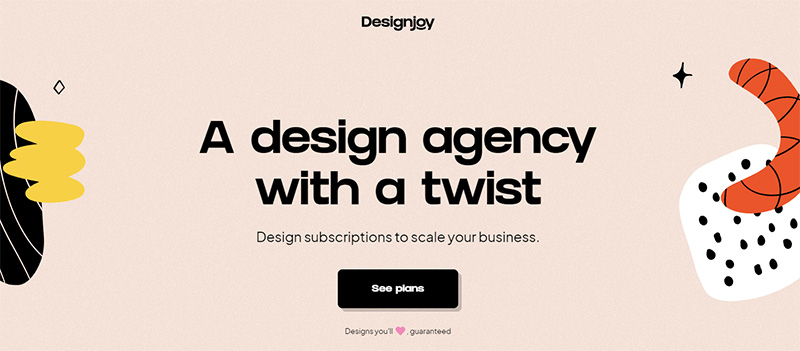 Also operating on a subscription-based business model, Designjoy offers access to a curated network of talented designers. It has an intuitive user interface that lets you browse through portfolios and choose your designers based on their expertise and specific style. Once you find the right designer, you can work and collaborate with them as long as you are subscribed. This means you get consistent design every time.
10. DotYeti.com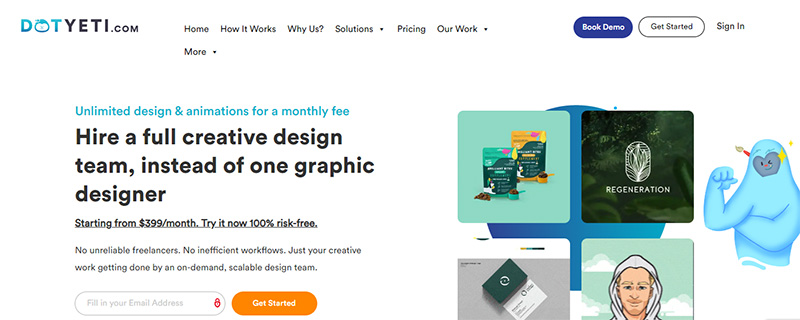 A Superside alternative to finding top-notch graphic designers, DotYeti.com connects businesses with the best talent for all their creative projects. They have a curated community of professional designers with specialization in various design disciplines. Whether you need a logo design, packaging, illustrations, or UI/UX design, DotYeti.com has them. The platform is straightforward, letting you request designs quickly and easily.
11. SmartSites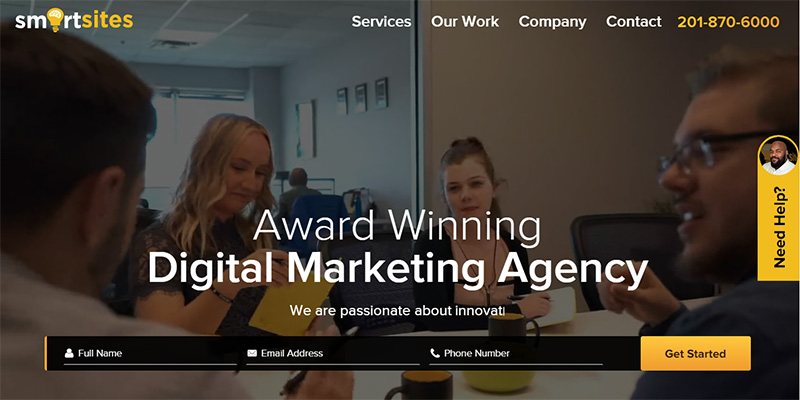 A full-service digital marketing agency, SmarSites offers various services, including website development and design, SEO, and PPC. It has launched over 900 websites successfully since 2011 and has doubled its clients' traffic from SEO campaigns within six months. It has a diverse team composed of designers, strategists, and developers across the world.
12. Content Beta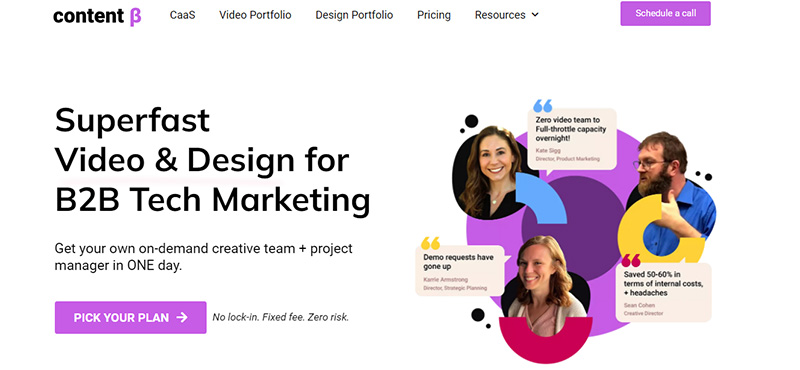 With a team of vetted designers, creative directors, and video animators, Content Beta is an excellent alternative to Superside. It offers its services for a fixed monthly rate with three premium plans to choose from. Once you select your plan, you can then send requests for design and content projects. These include videos, designs, long-form content, and many others.
13. Reel Unlimited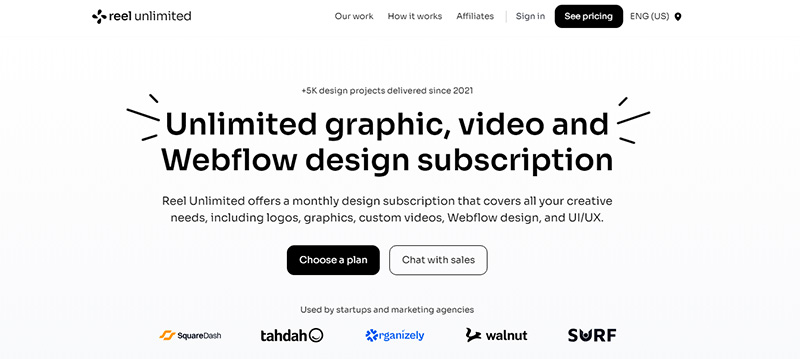 With a business model similar to many on this list, Reel Unlimited offers design services for a flat monthly subscription rate. They can create logos, videos, Webflow design, UI/UX, and other graphic design assets for your business. And as its name suggests, you can send unlimited design requests during the month. This means you can have them work on 2 to 3 projects simultaneously, depending on your chosen plan.
14. Awesomic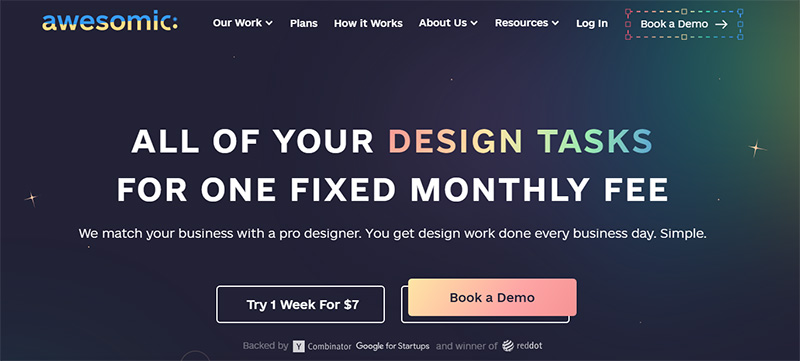 Offering unlimited design and revisions like Superside, Awesomic matches you with a professional designer. After choosing a premium plan, you can send your design request, and its system will automatically find the most suitable designer for your project. They will send you daily updates about the project until its completion. You can then have it revised as many times as you need until you're happy with the result.
15. Flocksy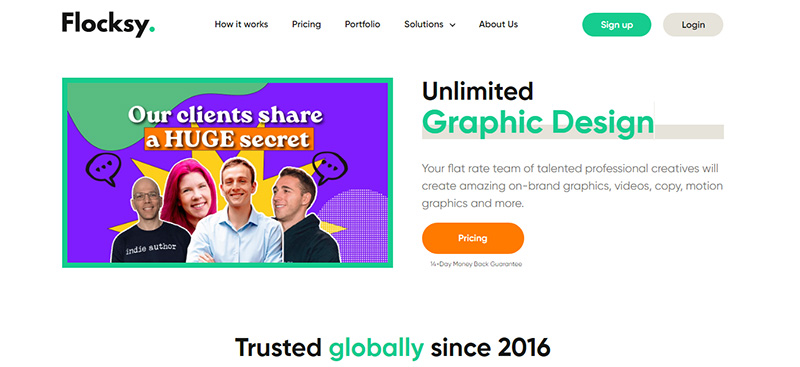 If you have plenty of graphic design, video creation and editing, illustrations, and copywriting needs, Flocksy is an excellent Superside alternative. They also offer all these services for a flat monthly rate with three affordable plans to choose from. They will assign a project manager for you if you need assistance or have questions about the service.
16. GreenPixel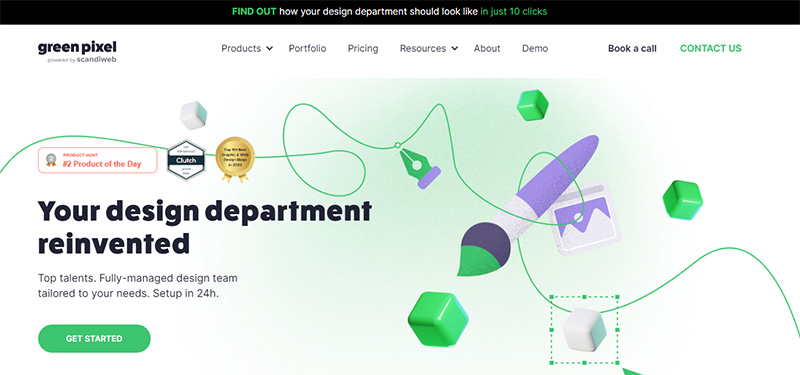 Whether you have a startup or a more established business, Green Pixel can be the Superside alternative you're looking for. They provide unlimited designs and revisions like most brands on this list. When you subscribe to one of their plans, you'll get access to a team of designers, motion artists, video editors, and more. This means you won't have to go through resumes and portfolios to find the right design partner for your business.
17. Canva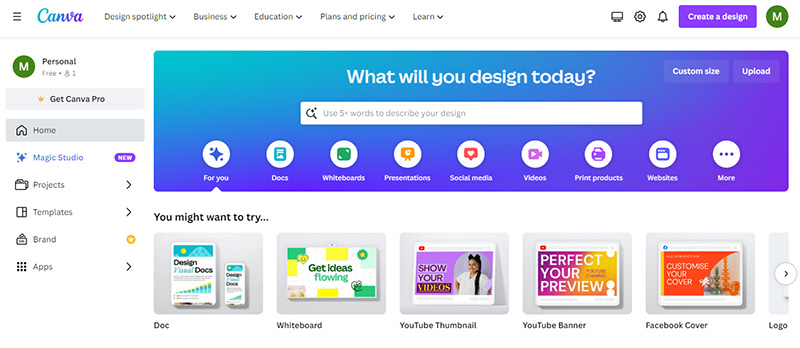 If you have a tight budget but still want access to great graphics, Canva is an excellent alternative to Superside. It is a platform that lets you create simple graphics yourself without any subscription fees. But if you avail of its paid plans, you can access specialized templates, fonts, colors, and more. While most of the brands listed here let you work with pro designers, Canva is a DIY option, meaning, you will do all your designs.
18. Draftss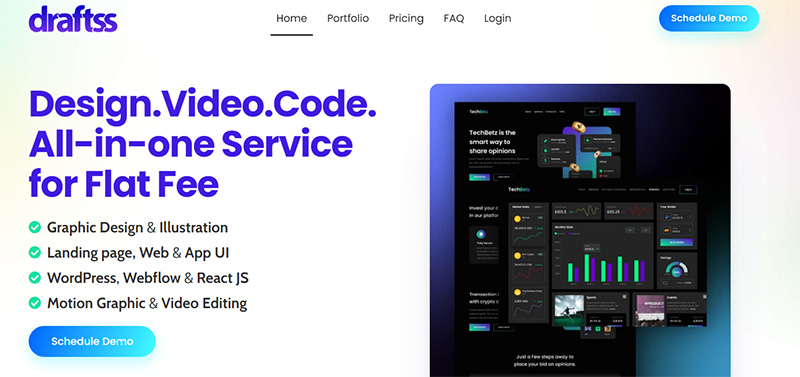 Offering a wide array of services from graphic design and illustration to motion graphic and video editing, Draftss can do them for you. It also charges a flat monthly rate for unlimited designs and revisions. They can also design web and mobile app UI, reels and videos, and code plans for WordPress, Elementor, WooCommerce, and many others.
19. Fiverr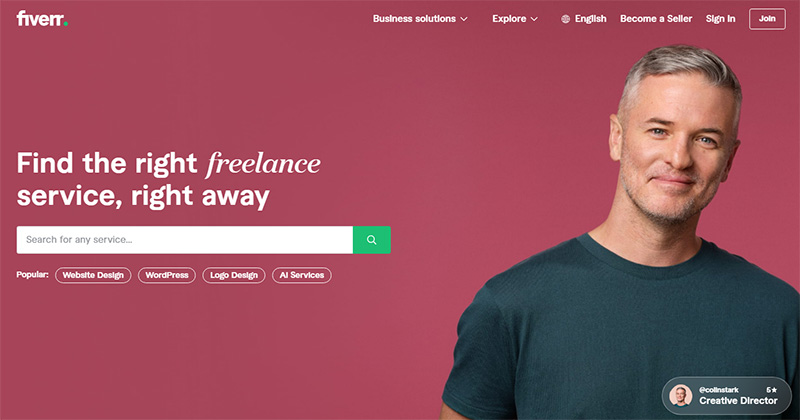 An online platform to find thousands of freelancers, Fiverr is a great place to search for the best design partner for your brand. This is ideal for you if you want to find a more affordable option, as you can find graphic designers here that offer various services with different pricing tiers. You can also find non-creative freelancers here, such as appointment setters, bookkeepers, or admin assistants.
20. Craftwork Design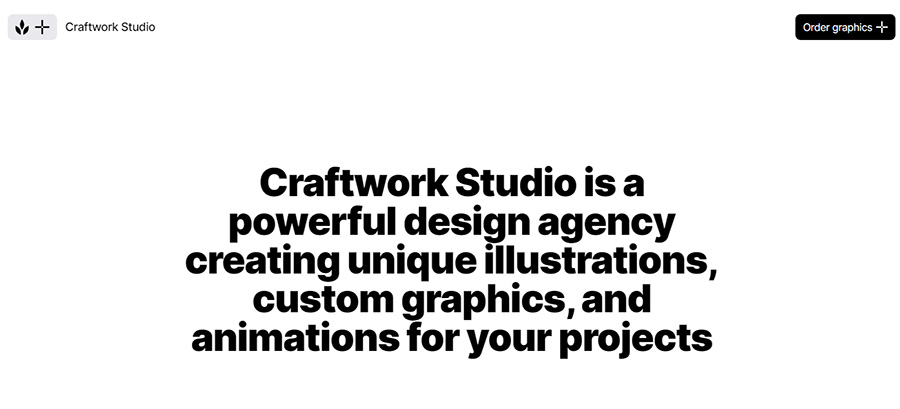 Primarily a marketplace for various UI products such as templates, UI kits, and illustrations, Craftwork Design also allows you to request custom graphics. You can browse through their catalog and find the design asset you need. You can then download and use the asset in your project. If you want the pros to design for you, you must avail of their Pro Access plan.
Final Thoughts
These Superside alternatives all offer great features that will make you wonder how you would find the best. This will depend on your graphic design needs, your budget, and the type of design quality you need. For us, there is no question that Penji outshines them all. Our affordability, accessibility, fast turnaround times, and of course, our highly talented designers make us the best and most reliable design partner.