As with any other industry, graphic design is also evolving. Gone are the days when brands pay $1,000 for a logo design. Nowadays, you pay less than that in exchange for unlimited graphic design. And in this article, we'll put two unlimited graphic design companies in the limelight: Penji vs Superside.
So what makes these two on-demand graphic design services similar? And why should clients bother subscribing to unlimited graphic design? Read this comprehensive Penji vs Superside review to learn more.
Penji vs Superside: What Makes Both Services Unique?
Due to the changing consumerist culture, customers now have varied ways of making purchases. And because of this rapidly changing trend, businesses also try to adapt to stay afloat.
For instance, the dawn of digital marketing urges brands to move their advertising to online channels. And with consistency being the key for brand recognition, companies may need designs day in and day out. However, the conventional way of hiring graphic designers was hiring in-house designers or searching for freelance designers. But little do entrepreneurs and marketers know that these methods are more tedious, unproductive, and expensive. That's why some opt for unlimited graphic design services such as Penji and Superside.
But what makes these two graphic design companies unique?
There is but one common denominator. Both are SaaS companies, which means clients use the companies' software remotely. As long as there's an internet connection, anyone who subscribed to it can access the platforms anywhere. Aside from that, here are the Penji and Superside similarities:
Cloud-based services
Subscription-based models
No contracts
Clients can cancel anytime
Flat monthly rate
Unlimited designs and revisions
Full copyright ownership
Bespoke platform
Last but not least, both services provide professional and customized graphic designs. Both services promise unique designs. However, it's up to the other features that come with your subscription to make clients decide.
And that's why we've created this Penji vs Superside review. We'll review both on-demand graphic design companies in terms of cost, portfolio, onboarding process, design submission, turnaround time, work quality, completed project storage, and overall communication.
Cost
More and more companies are using cloud-based services for scalability. The advantage of using a subscription-based model is having the freedom to downgrade or upgrade, depending on your business needs.
When it comes to graphic design, the flat monthly rate is already an upper hand over other graphic design services. It all boils down to how competitive the monthly fees are. So which one is more affordable in terms of cost: Penji vs Superside?
Let's break down each service's monthly packages.
Superside offers seven various package plans. All plans are built for multiple business structures and needs. Moreover, all Superside plans come with dedicated design teams, a project manager, quick turnaround, customer support, and a bespoke platform.
Superside's packages are categorized into three:
Production Design (Best for sole executives, sales, marketing, branding, and design teams for scale-ups or enterprise companies)
Creative Essentials (Best for creative, marketing, and developer agencies and enterprise teams)
Full-Stack Design (Best for product, marketing, and customer experience teams)
These three categories are also subdivided into various levels. Here are the different offers and the corresponding monthly rates:
Production Design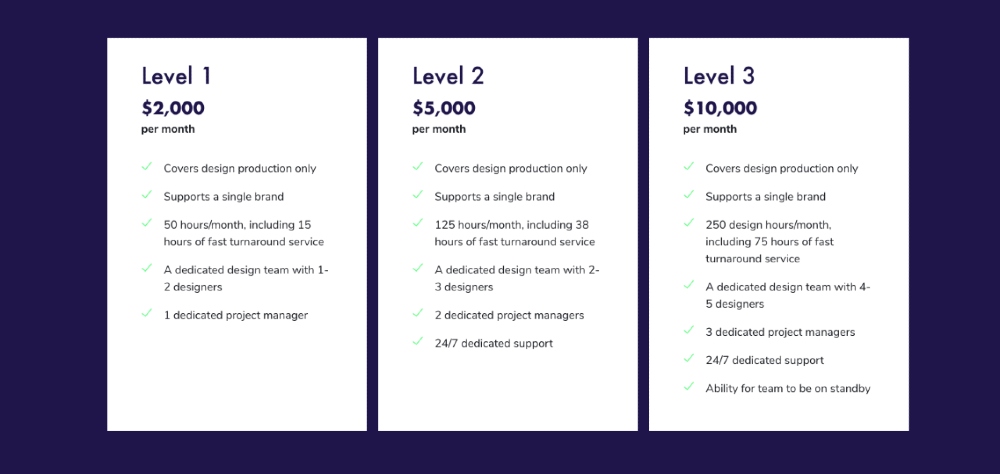 Creative Essentials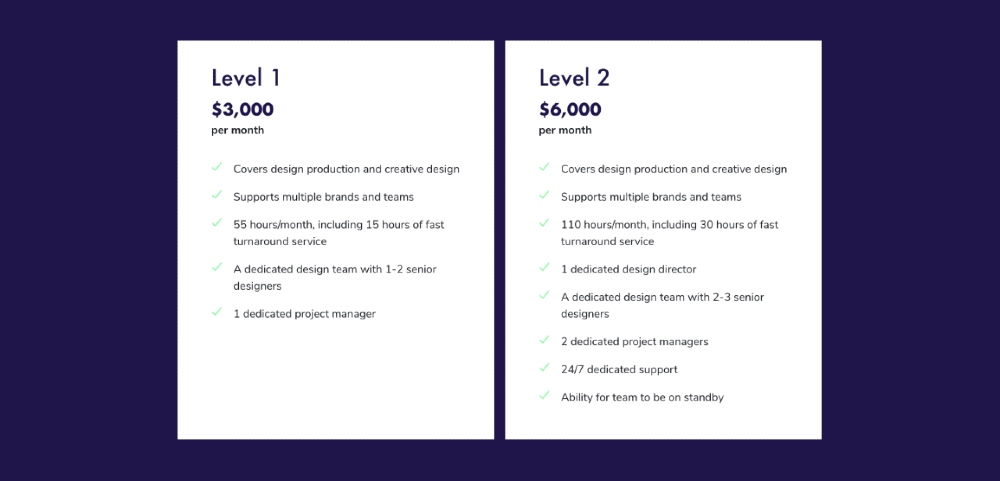 Full-Stack Design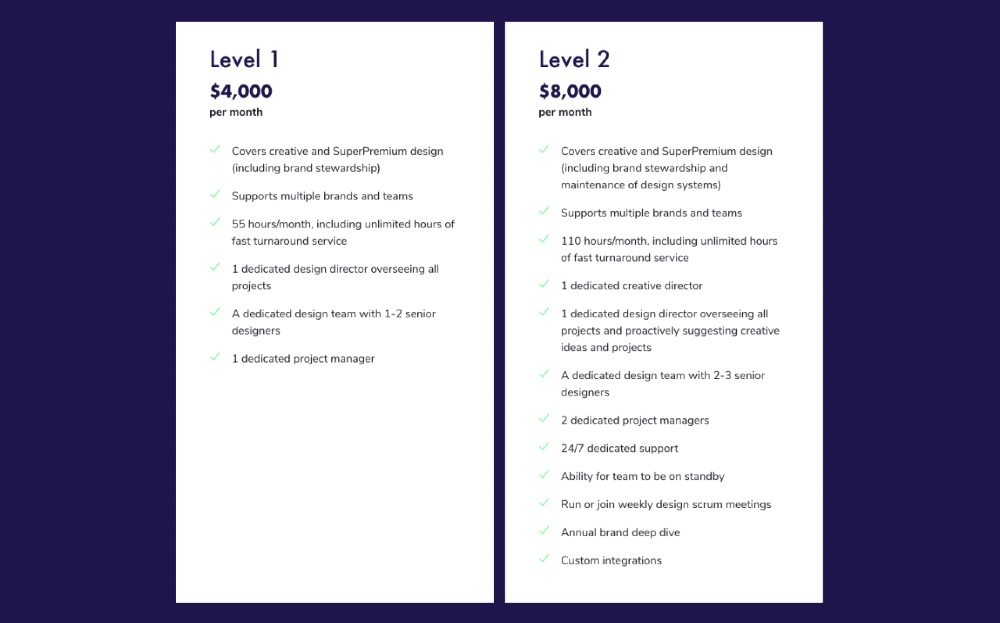 With Superside, subscribing to these plans means you have an entire team behind you. On the other hand, Penji only offers three various plans. These plans are best suited for startups, small businesses, merch sellers, marketing teams, and agencies. You can choose between:
Pro Plan
Team Plan
Agency Plan
Moreover, Penji's monthly rates are cheaper than Superside. Here are Penji's offers: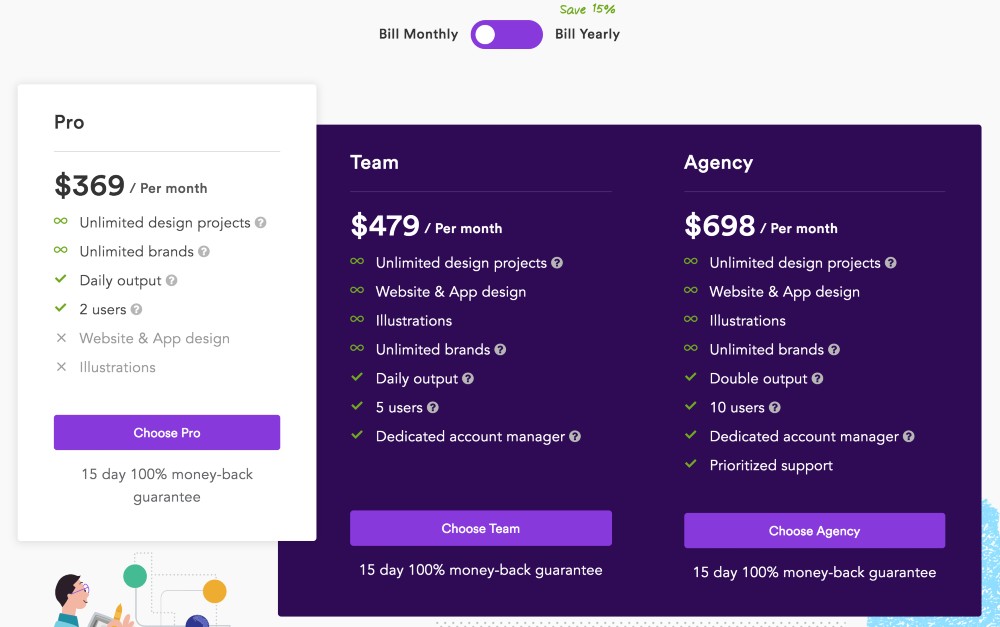 Both Penji and Superside also let clients pay annually to avail of discounts which are:
Superside offers two months free if clients pay yearly
Penji offers a 15 percent discount if clients pay yearly
Although clients can get discounts for opting to bill annually, Superside's monthly rates are still higher. If you're looking for more affordable rates, go for Penji.
Portfolio
When choosing between Penji vs Superside, clients instantly check each service's portfolio. This is extremely crucial as it gives clients an idea of which one is a better fit. Clients can browse through the various categories and see if the designs are what they're looking for from a graphic design company.
With Superside, you can browse their portfolio by their services, industry, and style. The services they offer are:
PowerPoint design
Web mobile design
Print design
Illustration
Infographic
Packaging and merchandise design
Photo and image design
Digital advertising design
Magazine and brochure design
Newsletter
Blog post design
You may also choose between industries such as financial, management consulting, tech, agency, transportation, food and beverage, health and wellness, fitness, retail, and more.
Clients can also browse Superside's portfolio by choosing which brand style they want. They can choose between contemporary, minimalist, elegant, or corporate designs. Some of Superside's clients are Kvant, Nixa, Veyonex, Kardens, Amalia, HipHip, and more.
Here's a sample of Superside's portfolio: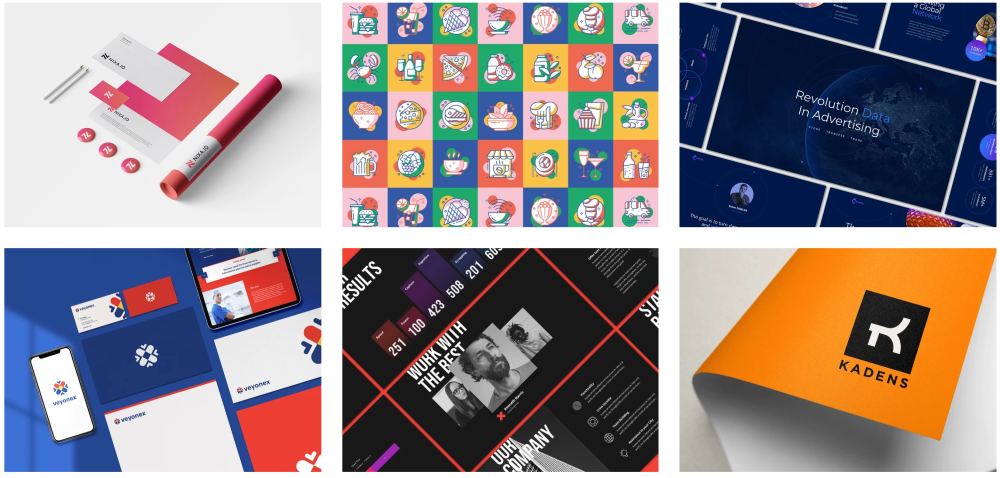 On the other hand, Penji has a more extensive and versatile portfolio list. Here are all the services and designs that Penji provides:
Advertisement (digital ads, typography)
Branding (logos, packaging and labels, stationaries)
Custom illustrations
Marketing (Infographic, pitch decks, sales sheet)
Print and promotions (books and magazine, business cards, promotional materials, t-shirts)
Social media content
UX/UI (app design, website design)
Here's a sample of Penji's portfolio: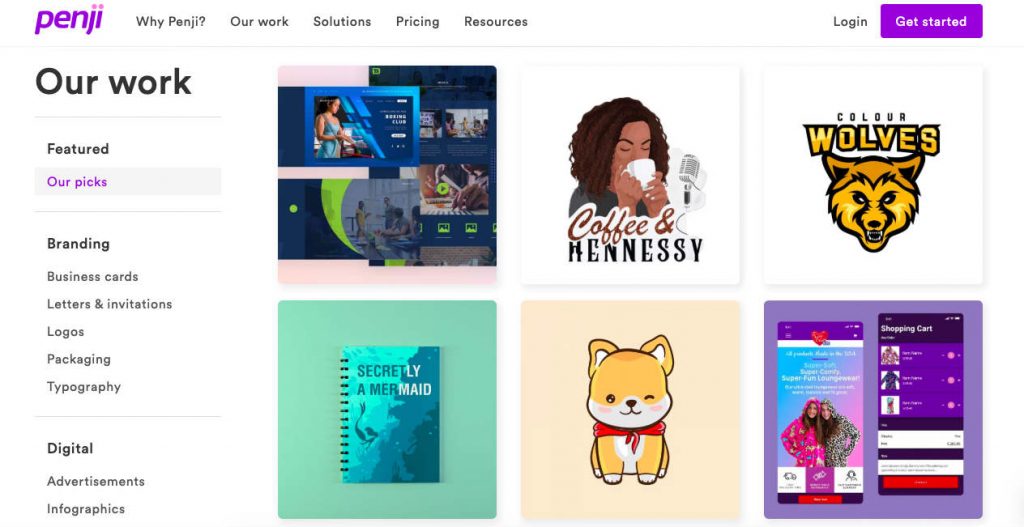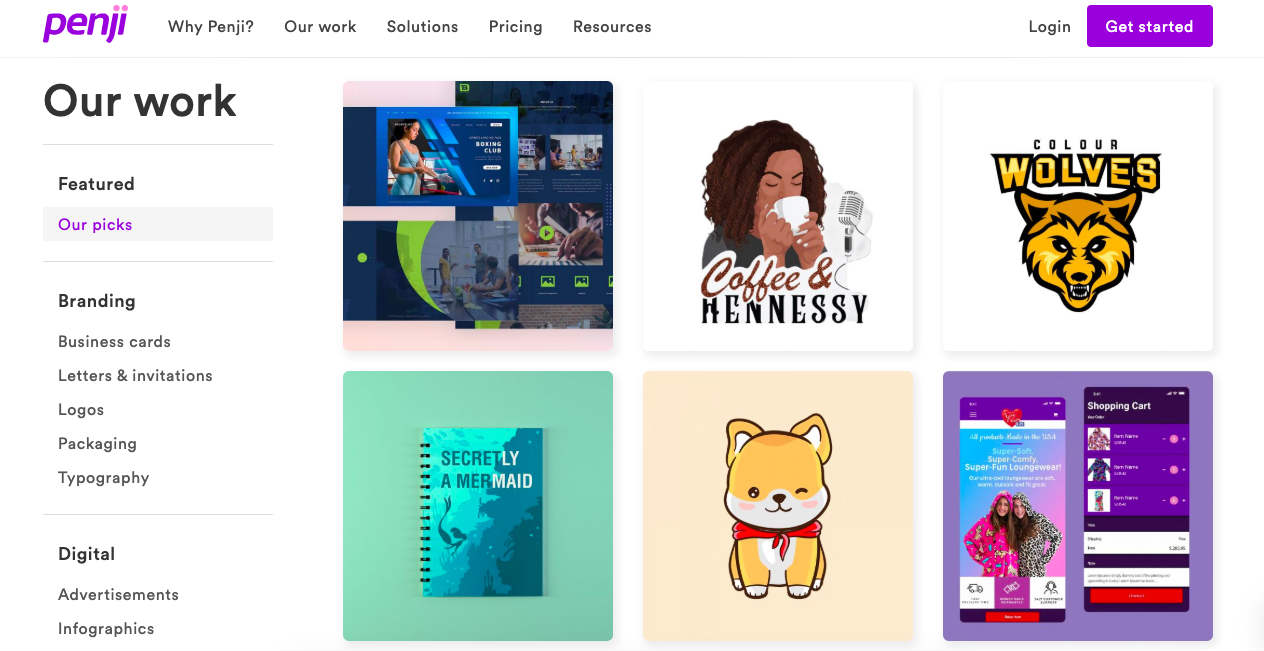 Some of Penji's clients are Boxing Club, AWeber, Upenn, Lyft, Express, King's Hawaiian, Reebok, and more.
Onboarding Process
Entrepreneurs and marketers undeniably run on hectic schedules. Some of them don't have time to go through searching and interviewing freelance graphic designers. This is one of the reasons why they prefer a quick and uncomplicated onboarding process.
Due to Superside's several packages, some clients get confused on what plan suits their business best. This is why Superside helps clients decide by offering to book a call with the support team. All you have to do if you're ready to book a call is to fill in this form: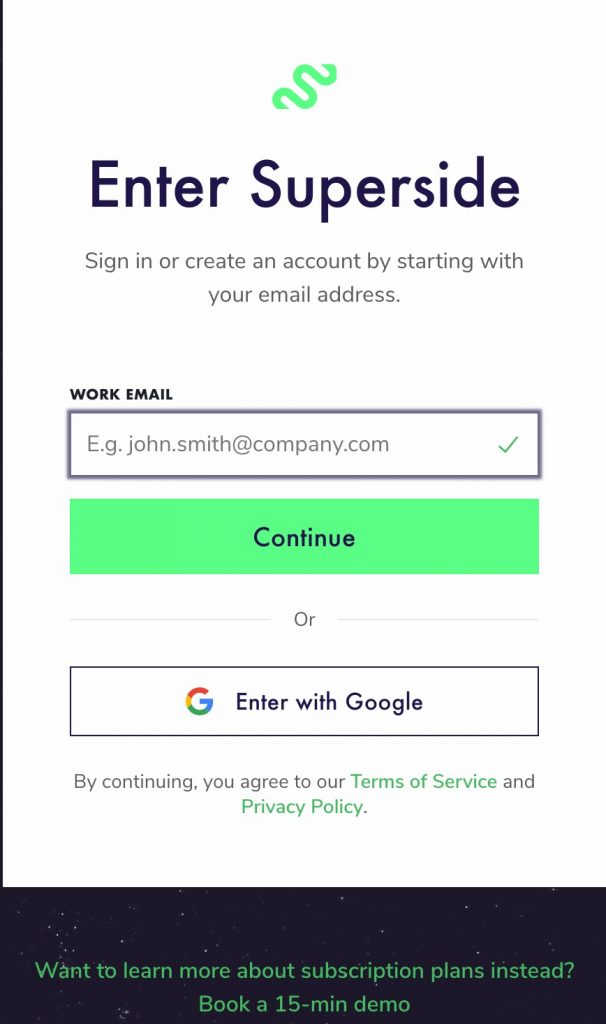 Once you know what plan suits your needs, you can then create an account. Signing up is also easy. The form takes you through each step by filling in your name and email first. Then the next page will ask you for your company name and password, and lastly, your phone number. This is what Superside's onboarding page looks like: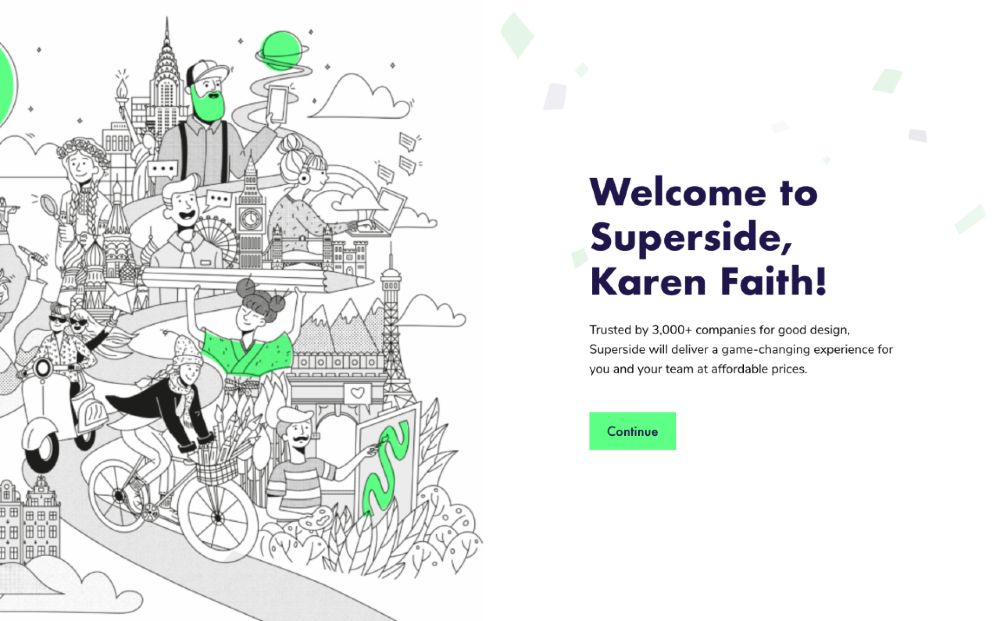 Compared to Superside, Penji's onboarding process is preferable when it comes to user experience. It takes out all the fluff, and the forms are also more straightforward. For instance, the sign-up page has all the details of your plan. Here is Penji's sign-up form: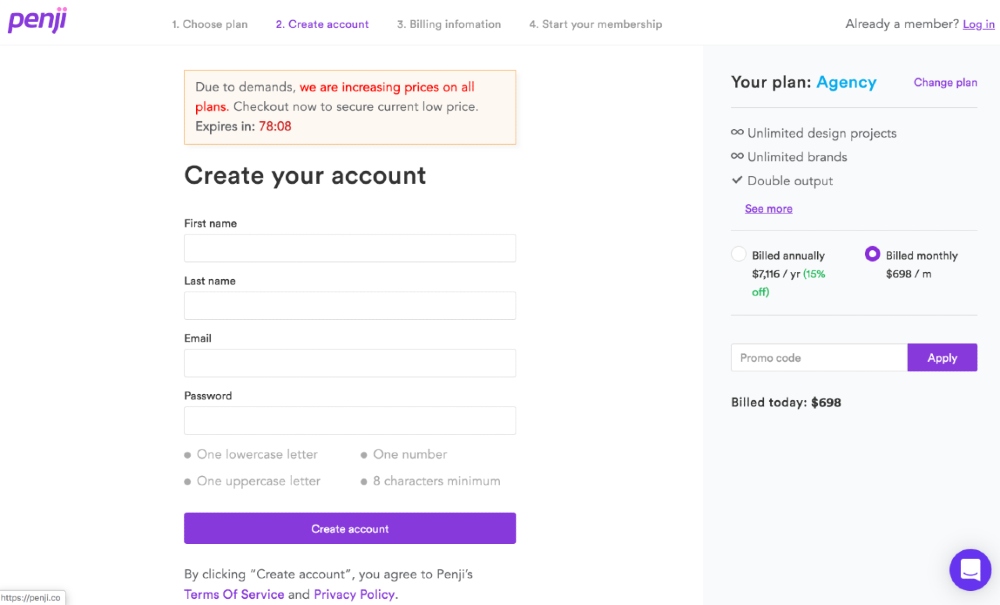 You'll need to fill in your name, email, and password. It also shows which plan you chose and the total amount you're paying. Plus, you can choose to be billed annually or monthly.
If you have a promo code, there is also a field at the bottom, so the discount will be applied. Lastly, if you decide to change your plan at the eleventh hour, there is a "Change plan" option on the same sign-up page. After creating an account, you can now proceed to Penji's platform to start requesting designs. Here's how it looks: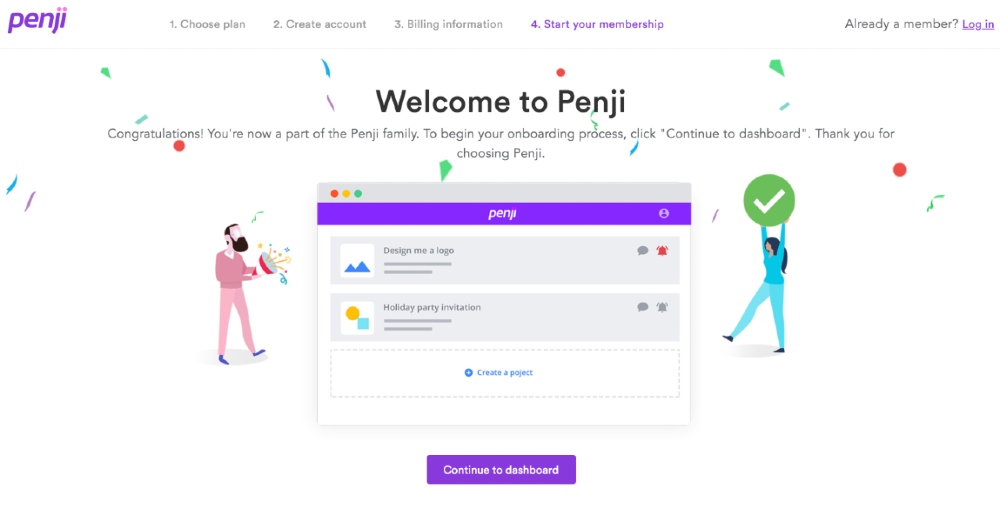 Last but not least, Penji also lets the client book a demo with them. In fact, clients can choose their preferred date for the demo. Plus, they can add up to 10 emails to notify about the demo schedule and invite them to join. Here's Penji's Book a demo page: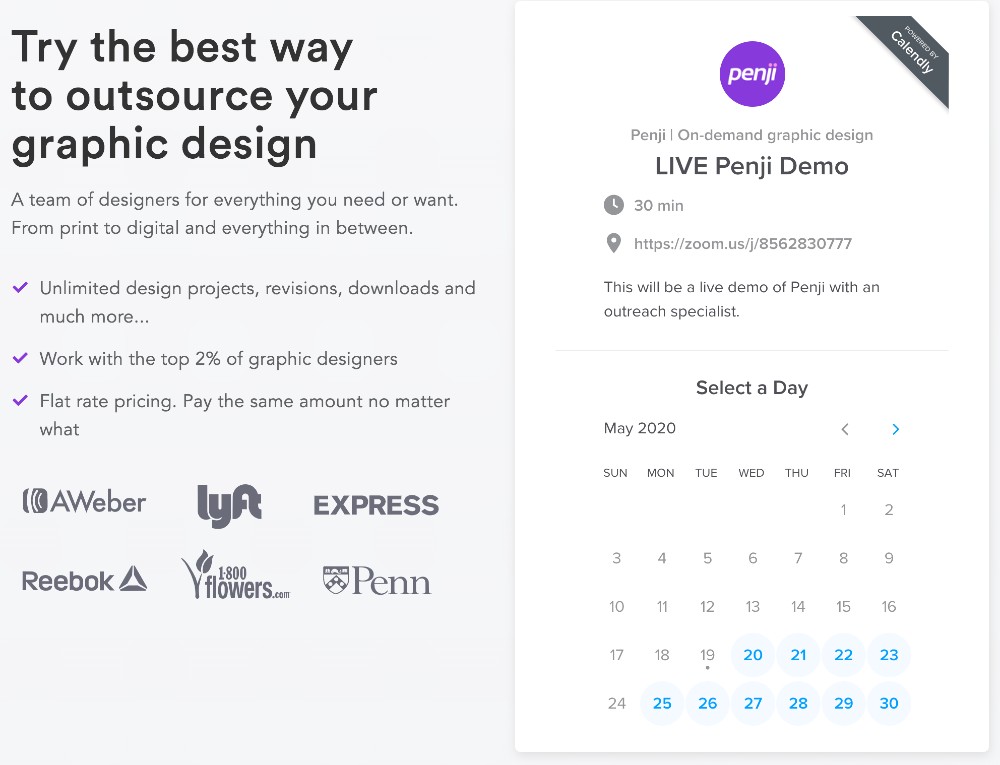 Submitting a Design Request
Now comes the fun part of this Penji vs Superside review — the designing platform. One of the benefits of subscribing to on-demand graphic design is the remote team does everything for you. You get a dedicated project manager who will monitor each design project. The process is also streamlined from the design submission to file downloads, making the platform worthwhile.
Between Penji vs Superside, both are equally the same in this round. Both have a seamless and uncomplicated designing platform. Penji and Superside got rid of the fluff and built their interface for a seamless user experience.
Superside's dashboard: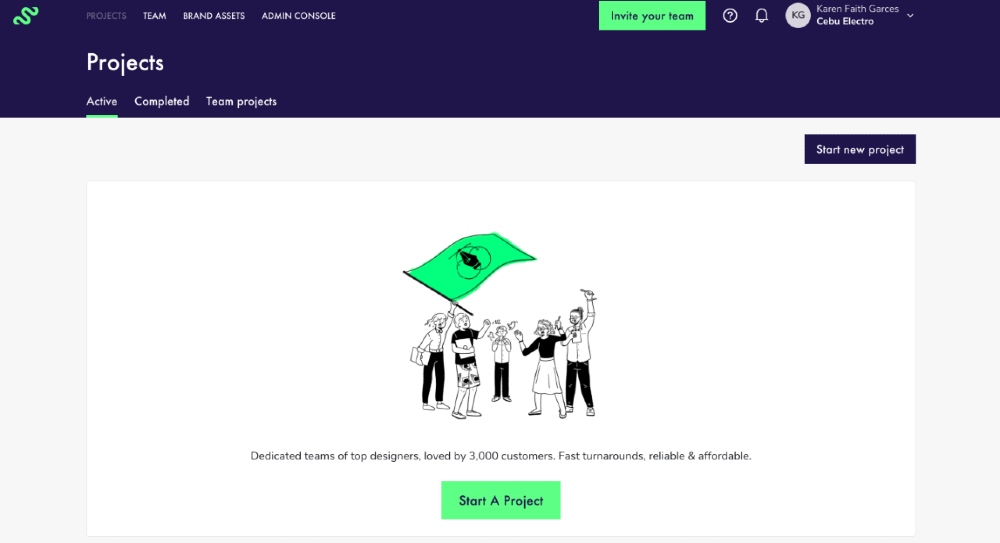 Penji's dashboard:

When creating a design project, Penji's list of options is more streamlined as well. You can choose from the many design types and fill in the details. Otherwise, click on "Create a custom project" and fill in the design details.
Superside's 'create a project' page: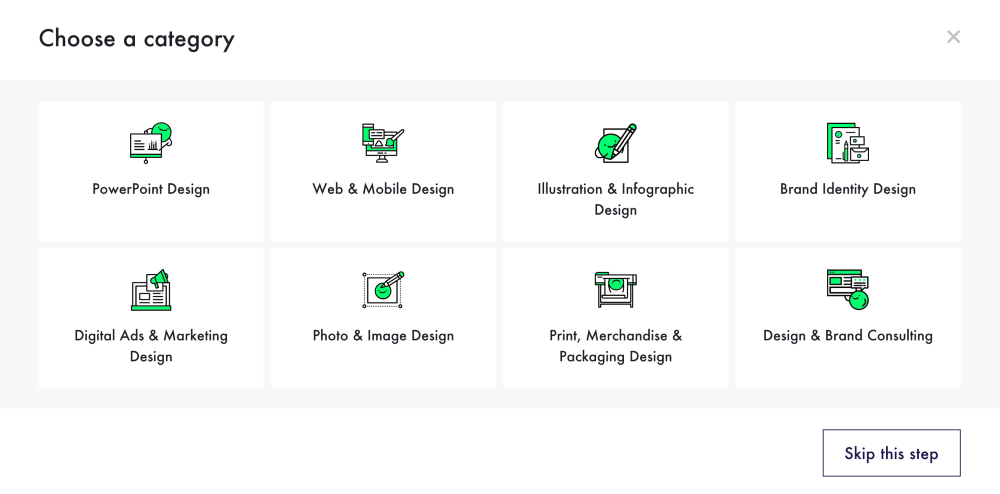 Penji's 'create a project' page: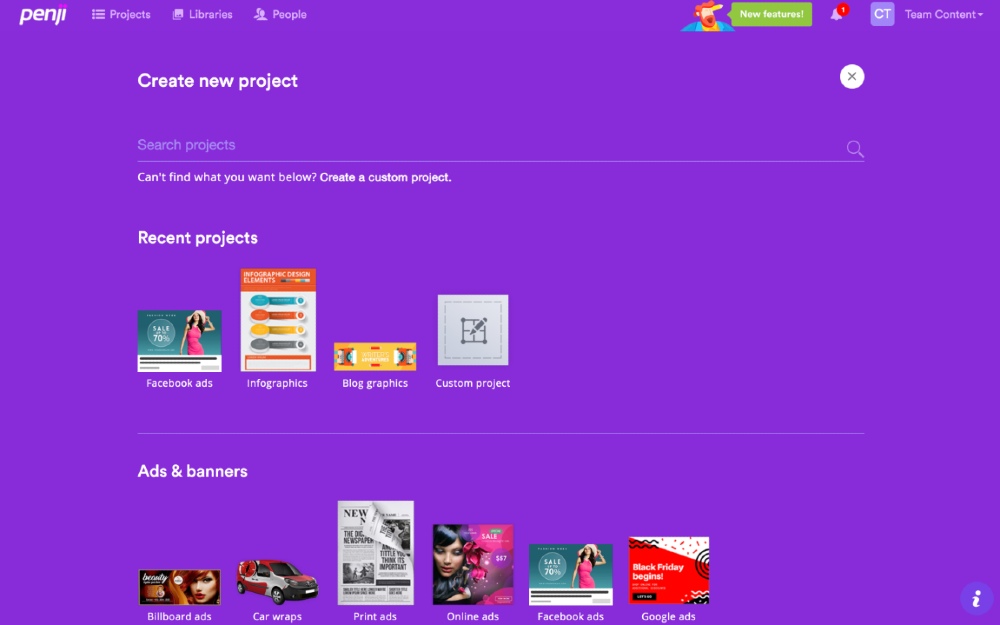 In terms of revisions, Penji also makes it easier for clients by letting them point and comment on the designs. This method is quicker than any other means of communication like emails. Here is an example of how Penji clients can request for revisions: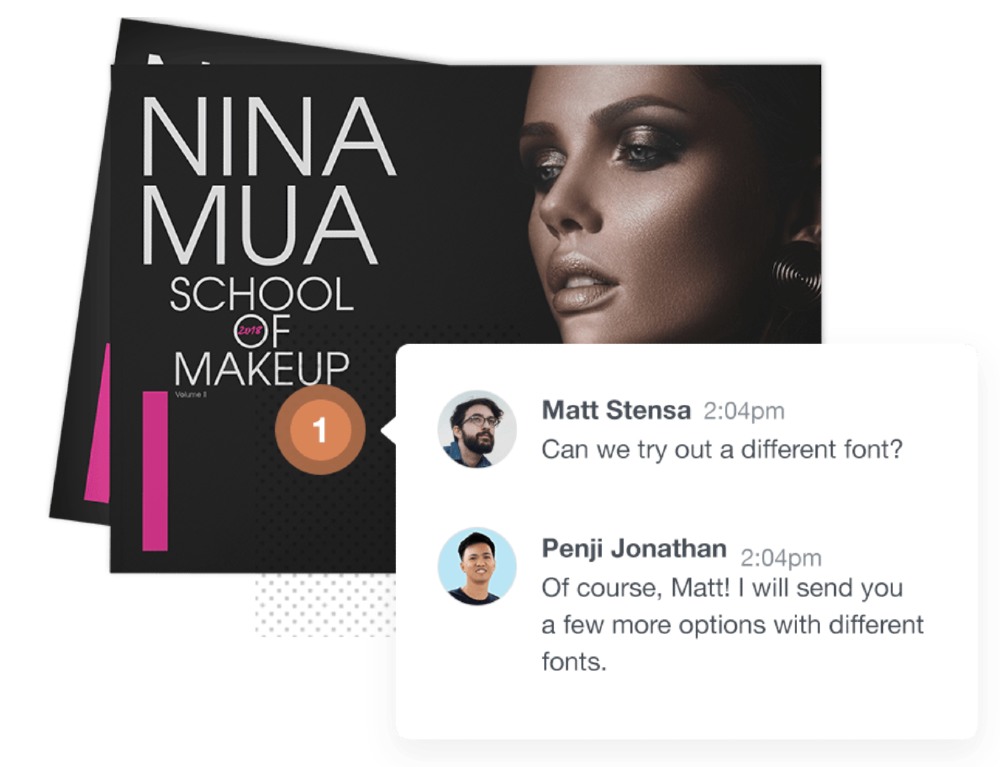 Once clients are happy with the designs, they can now download the source files and have 100 percent ownership. Both graphic design companies also work similarly in terms of downloading designs.
The last step to submit another design request is to mark the current project, "Complete." The platform then automatically moves the project in the Completed section. Then you'll have the option to write positive or negative feedback.
Turnaround Time
Since companies must run on schedule at all times, turnaround time is also essential for a seamless work process. And this is what draws the line between on-demand graphic design services and freelance designers.
With freelance graphic designers, deadlines can take days, depending on their client priority. This is why more marketers opt for SaaS-like graphic design services to prevent delays in their marketing strategies.
So which company is better in terms of turnaround: Penji vs Superside?
Simply put, both have quick turnaround time. In under 24 hours, you'll already receive the first draft. While Superside promises a 12 to 24-hour turnaround, Penji also delivers under 24 hours. However, with Penji, intricate designs are delivered around 24 to 48 hours.
Quality of Work
Subscribing to either Penji or Superside means you'll have an entire creative team working with you. Whenever you submit a design request, the project manager picks the right designer suitable for the job. This ensures that you get the specialized skill needed for the project.
In terms of design quality, both provide stellar outcomes. Here are Penji and Superside's work samples in various design types:
Superside's logo work sample: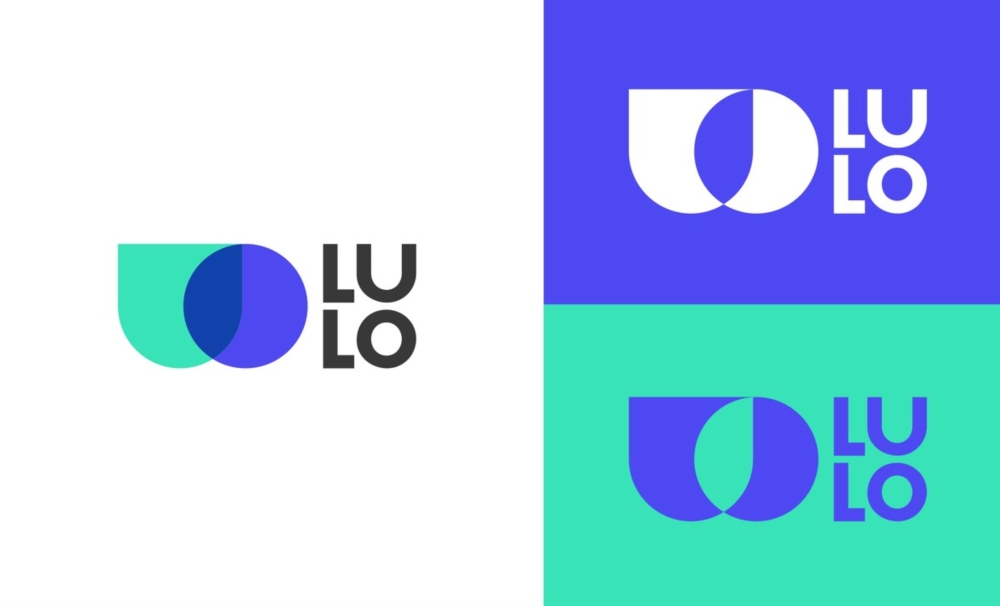 Penji's logo work sample: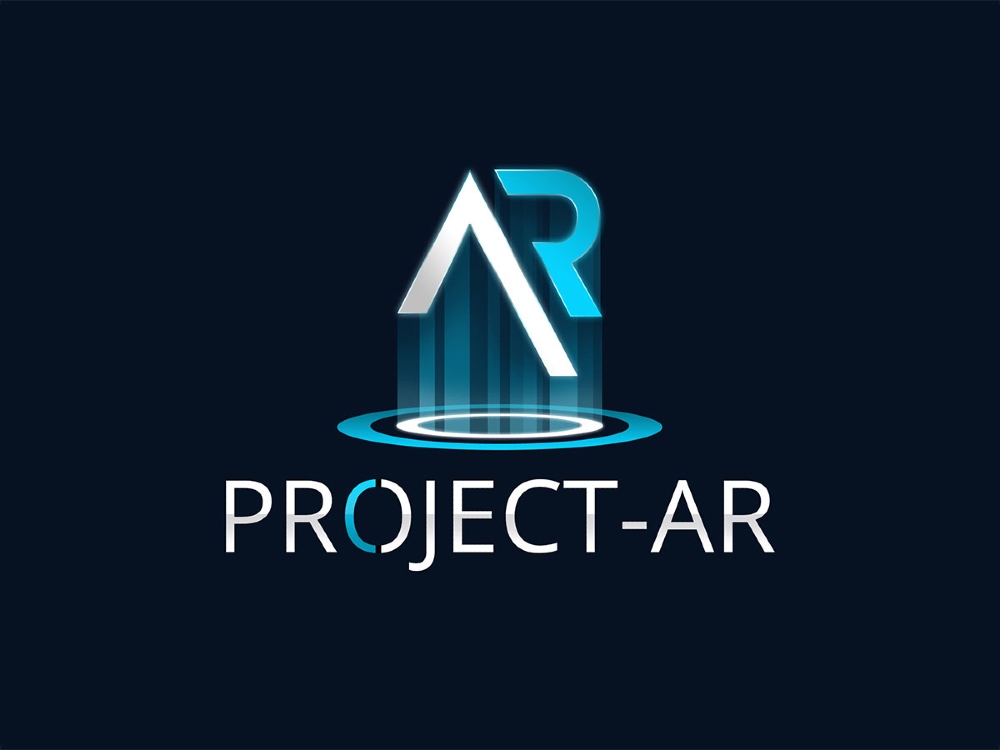 Superside's web design work sample: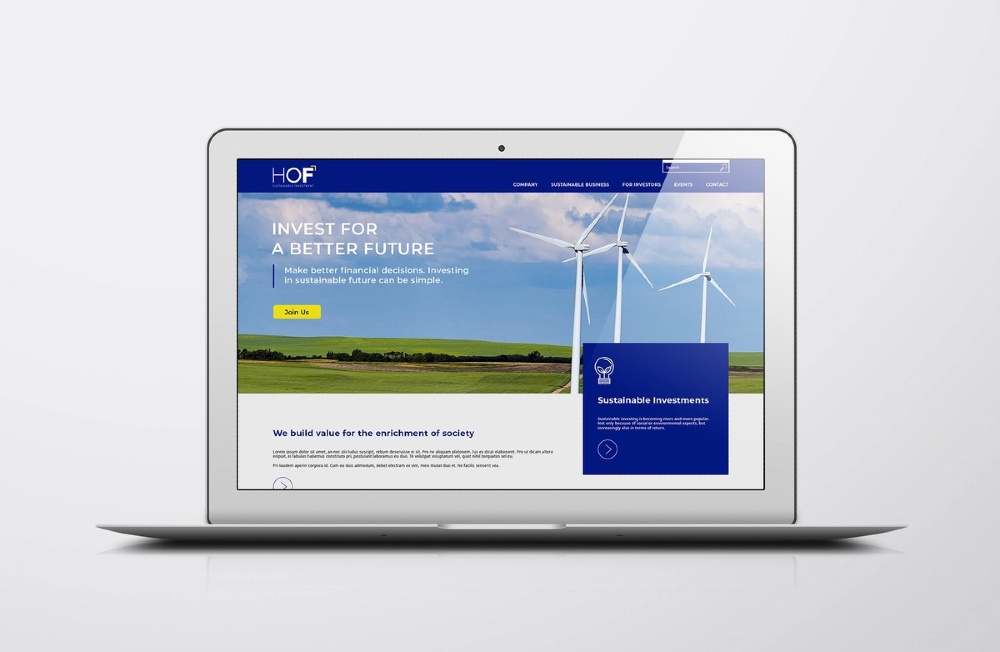 Penji's web design work sample: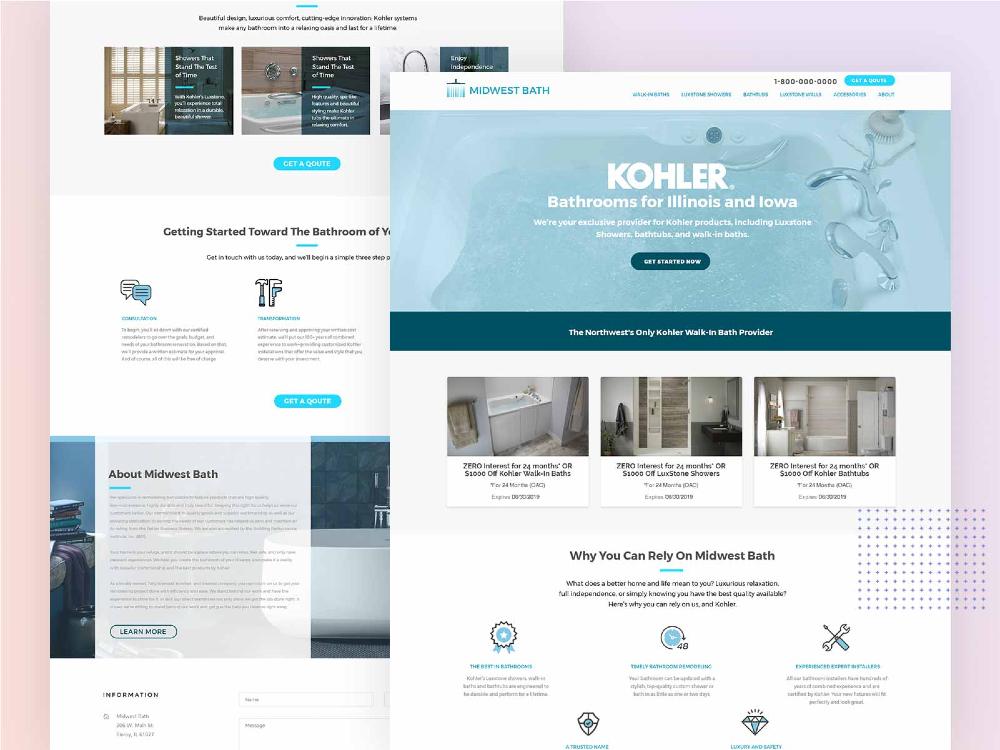 Superside's business card work sample: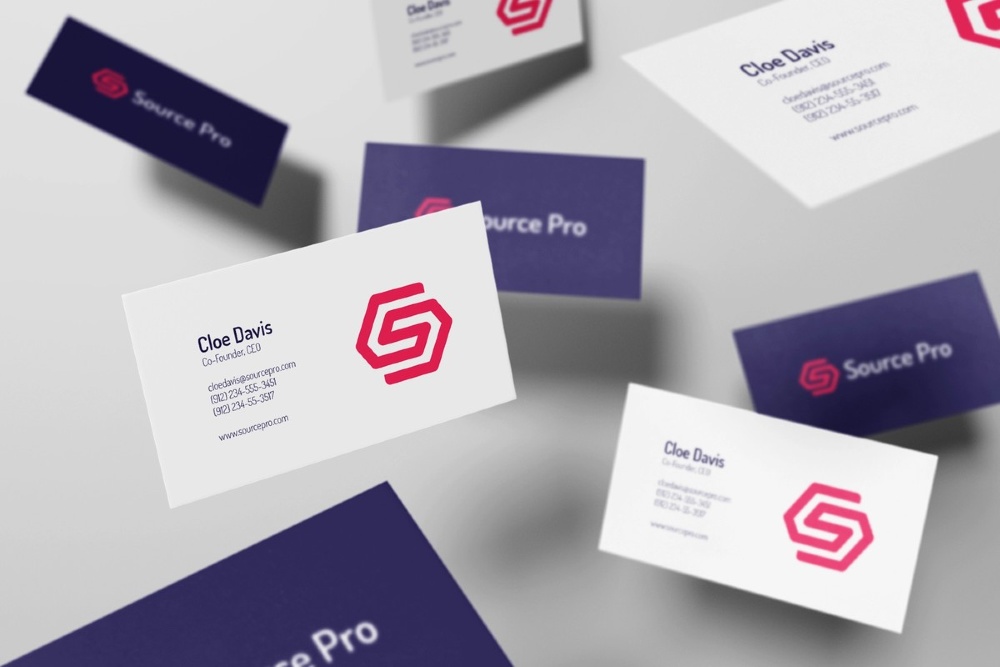 Penji's business card work sample: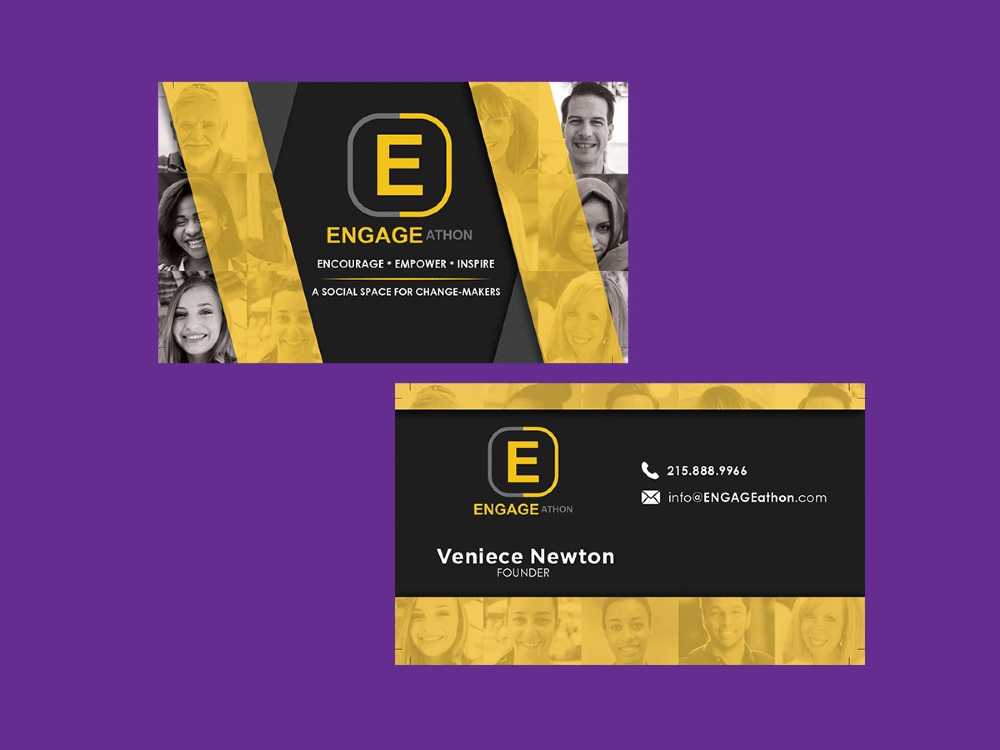 Superside's packaging work sample: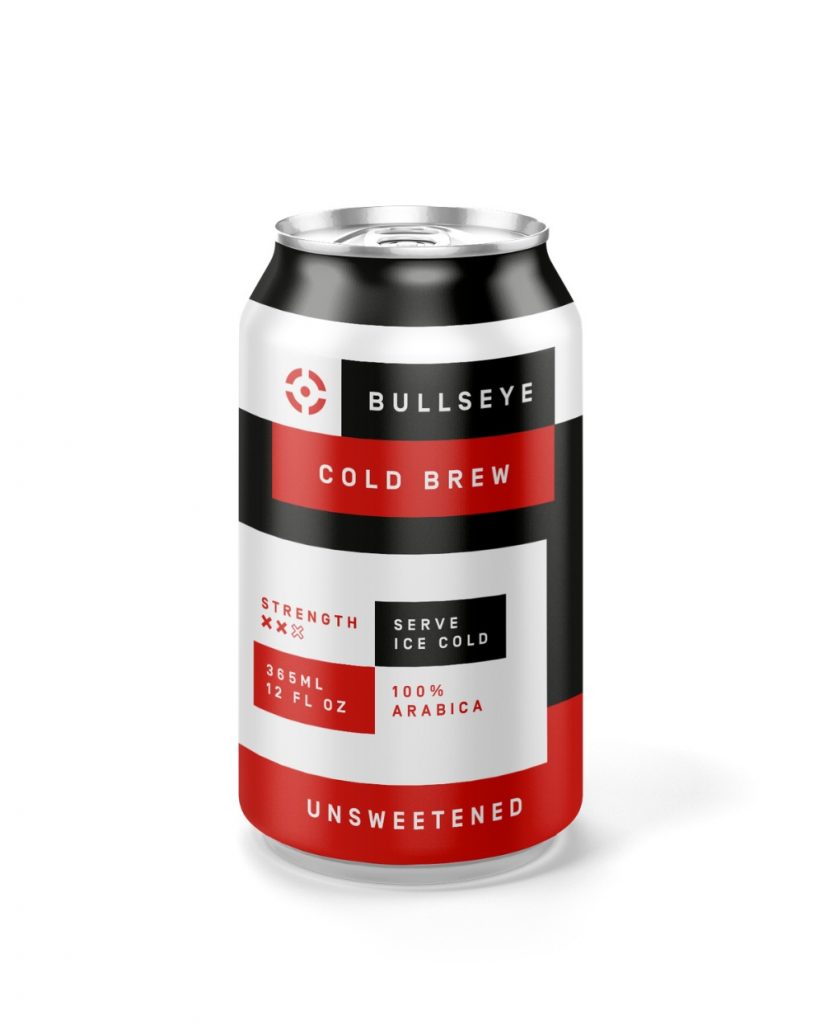 Penji's packaging work sample: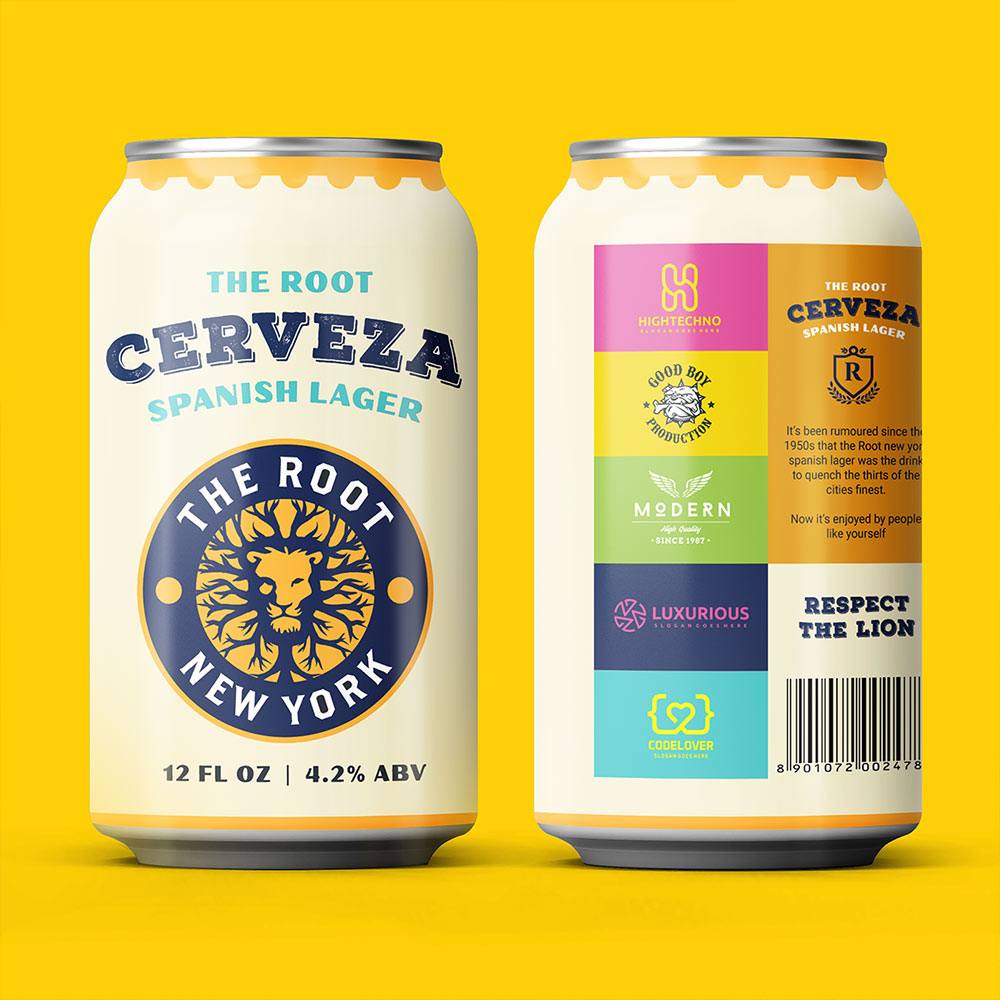 Superside's magazine work sample: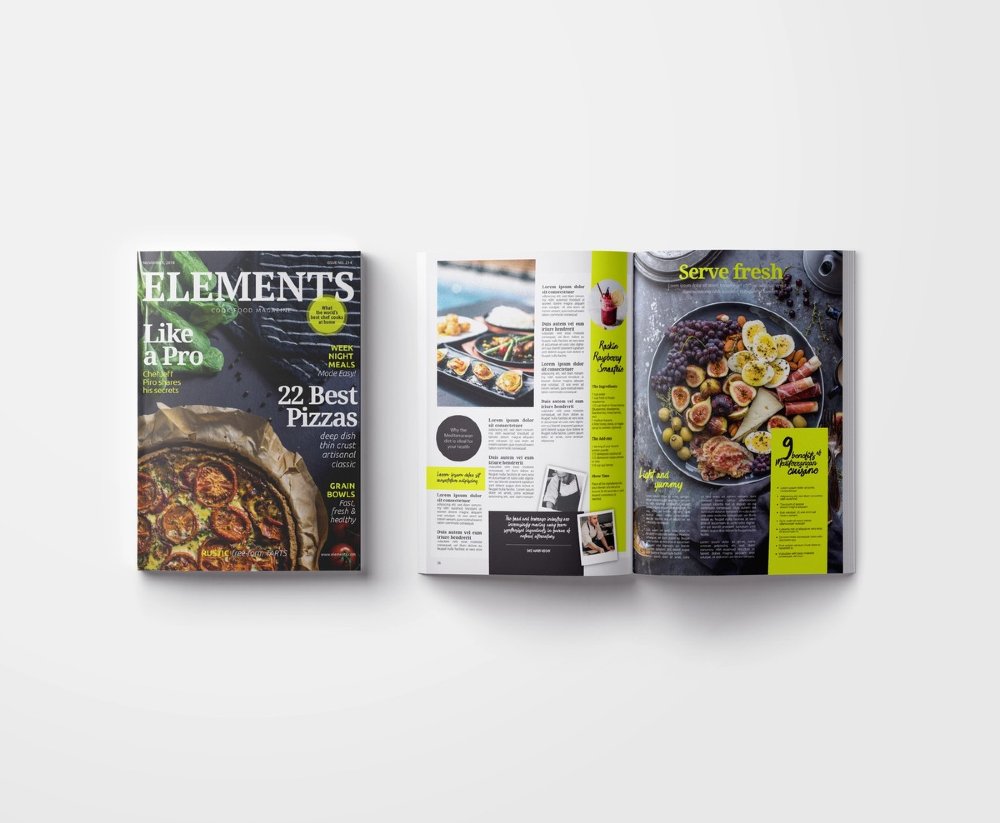 Penji's magazine work sample: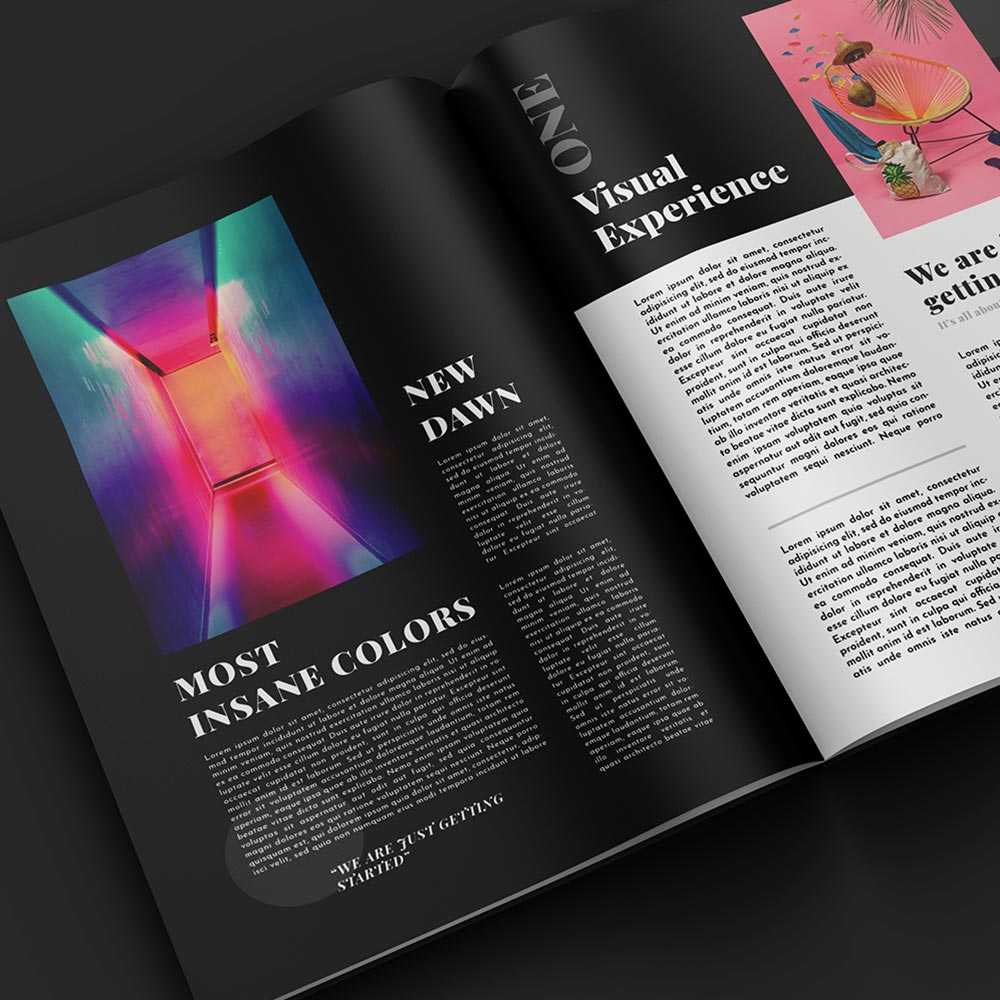 Storing Completed Projects
Since both graphic design companies use their customized platforms for designing and revising, storing completed projects is a breeze.
Both platforms are streamlined for their customers. Every completed project is stored in the platform, making it easy to monitor or put it back in the queue. All you have to do is log into your dashboard. Go to the "Completed" section of your dashboard and browse the finished designs there.
Here's a look at some of Penji's completed projects: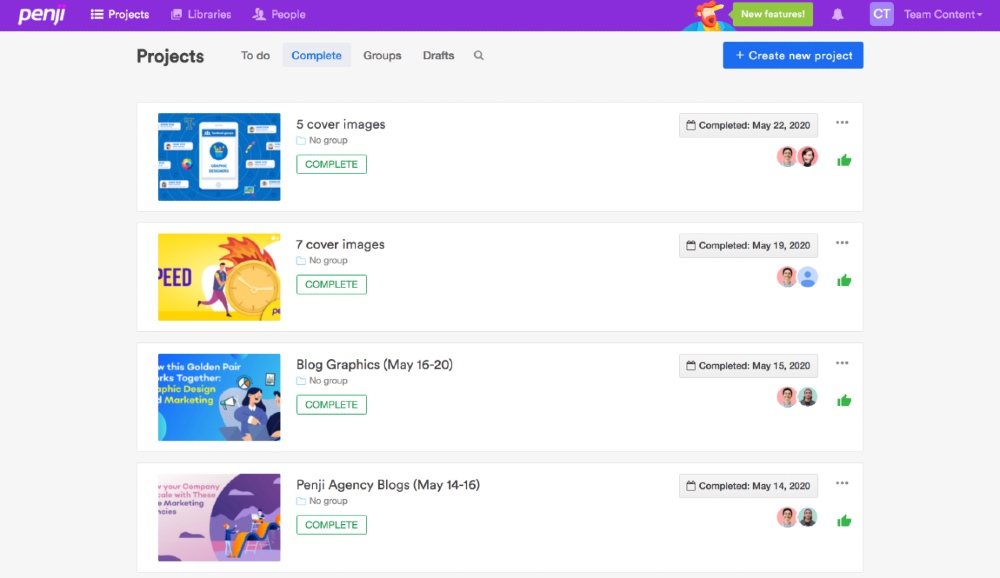 As for each company's brand guidelines, you can also store them on the platform. Superside calls it "Brand Assets," and here's how it looks: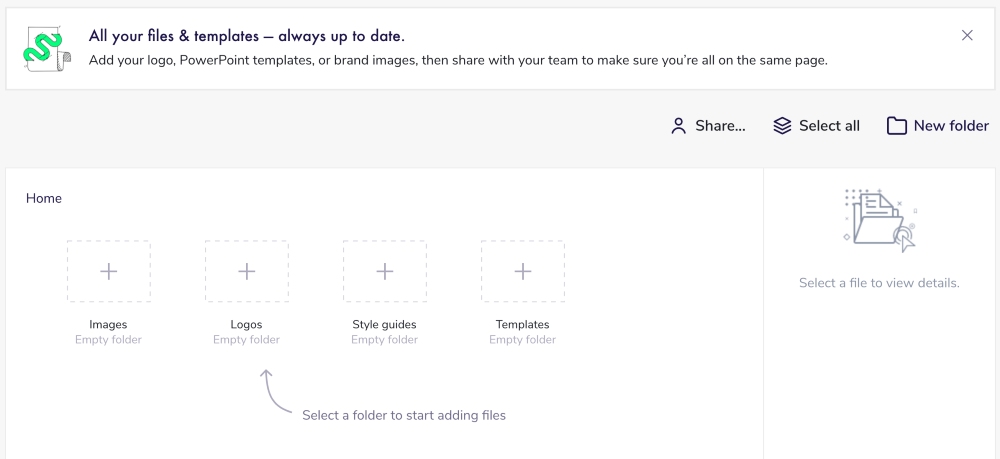 On the other hand, Penji calls it "Image Library."
Communication with the Design Team
Another requisite when choosing on-demand graphic design services is how clients and design teams communicate. Communication is vital to ensure the design process is on the right track.
On the contrary, Penji lets you communicate with the project manager and graphic designer on the platform. In fact, you can communicate with them on each design card. This way, it's easier to know which designs you're referring to, especially if you have several active designs. Here's a look at Penji's message board: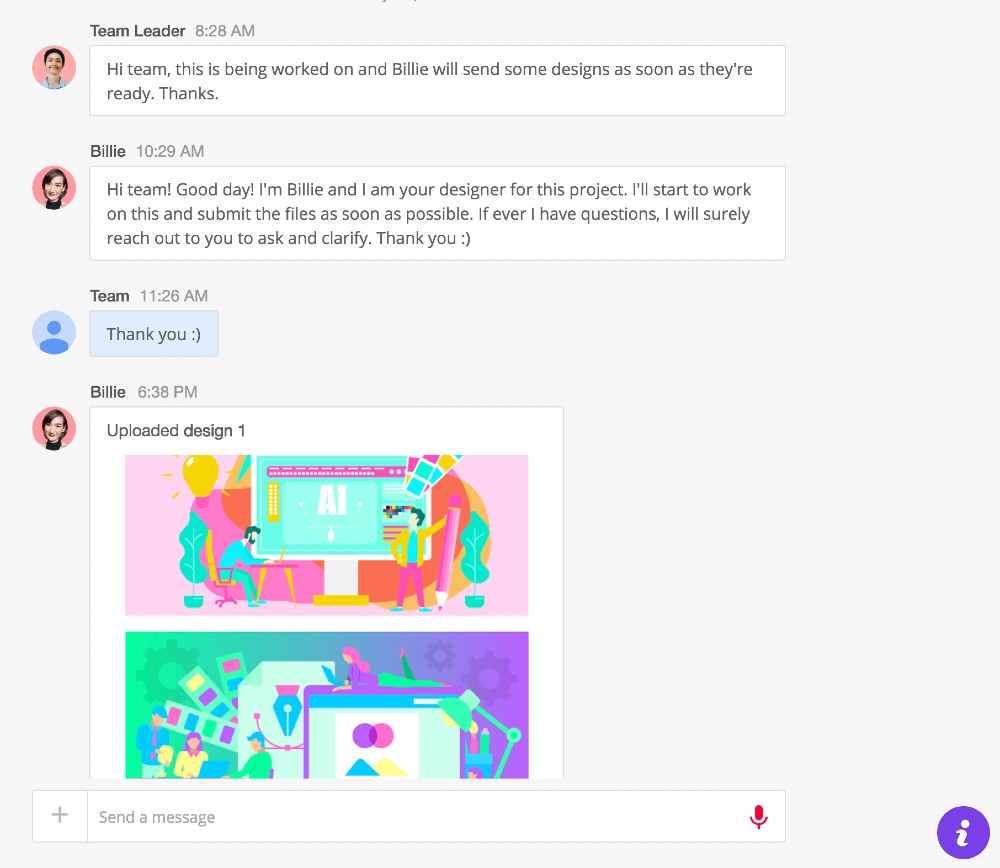 If you, however, prefer to receive emails, you can change the Settings on the Penji dashboard as well.
Wrap Up
There you have it. Both top on-demand graphic design companies go neck and neck with their superior service features and benefits. Both companies offer a trial period if you're still on the fence about subscribing to on-demand graphic design. Try it out for yourself and experience flawless graphic design revolutionizing conventional methods like DIY, freelance graphic designers, or agencies.