Graphic design and business are like bacon and eggs. This duo should go hand in hand. From branding creation to marketing, graphic design for your business should be the topmost priority. And small businesses should take a leaf from big, successful brands. Think McDonald's, Starbucks, Apple, Coca-Cola, Microsoft, Amazon. All these brands have stellar graphic design. Simply put, graphic design for small businesses will undeniably catapult brands to the top.
Hiring professional graphic designers means you're also making your business look professional. The adage, "You get what you pay for," still rings true today. And we don't think a five-dollar logo will cut the mustard. You might as well stop operations and rethink your business strategy.
There is one thing that holds back small businesses from investing in graphic design — the budget. But what small business owners don't know is graphic design can be high-quality, fast, and affordable. And this type of service is right under their noses.
Penji is an on-demand graphic design service that has helped small businesses with their web designs, app designs, logos, marketing materials, and more. The business structure is different from other graphic design services, which is well-suited for startups and small businesses.
For a flat monthly rate, your small business can request as many graphic designs and revisions. Watch a demo video of how Penji's design process works.
Meanwhile, if you're still torn on investing in graphic design or not, here are five ways graphic design can transform your small business.
1. Invest now, save later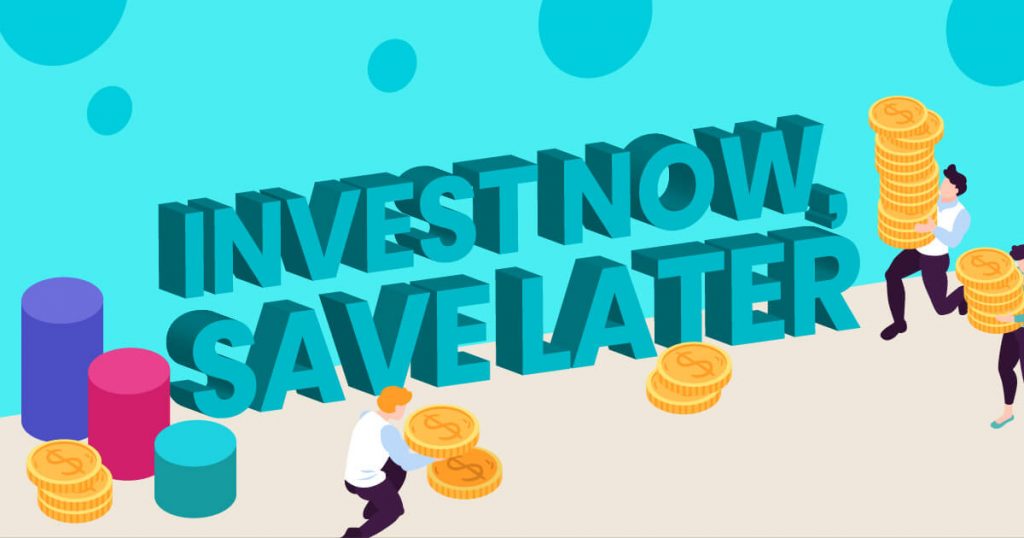 When you establish your business, you'll need more than a brand name to put your new brand out there. Entrepreneurs must allocate a budget for graphic design when setting their small businesses. You will need these to kickstart your business:
Professional logo design — to represent and market your brand
Website — to cater to customers 24/7
Social media pages — to tap into your online audience
Marketing materials (print and digital) — to advertise your new brand
Graphic design for small businesses might come with hefty fees, especially when you hire freelance graphic designers or agencies. Penji's graphic designers sit in the middle, allowing small businesses to make a smart investment. And while these services mostly deliver, the ROI will also prove that the investment is well worth it.
For one, every entrepreneur and marketer knows that good and professional graphic design is timeless. It will stand the test of time. Take, for example, Apple's logo.
Apple's Focus on Graphic Design
Ron Wayne created the first logo in 1976. And it didn't look anywhere near the Apple logo we know of today until Steve Jobs hired another graphic designer Rob Janoff who created the world-renowned bitten apple.

The design is communicative yet straightforward and scalable. And since late 1976, when they first released a colored Apple logo, the company still carries the same symbol with a few color changes. Today, the Apple logo has a monochromatic color. Overall, the Apple logo represents sophistication, timelessness, and character akin to Apple's branding.
This year, Apple is considered the world's first-ever company with over a $1 trillion market capitalization. Another prime example of how graphic design can sell your product effectively is Apple's first graphics to promote the new iPod.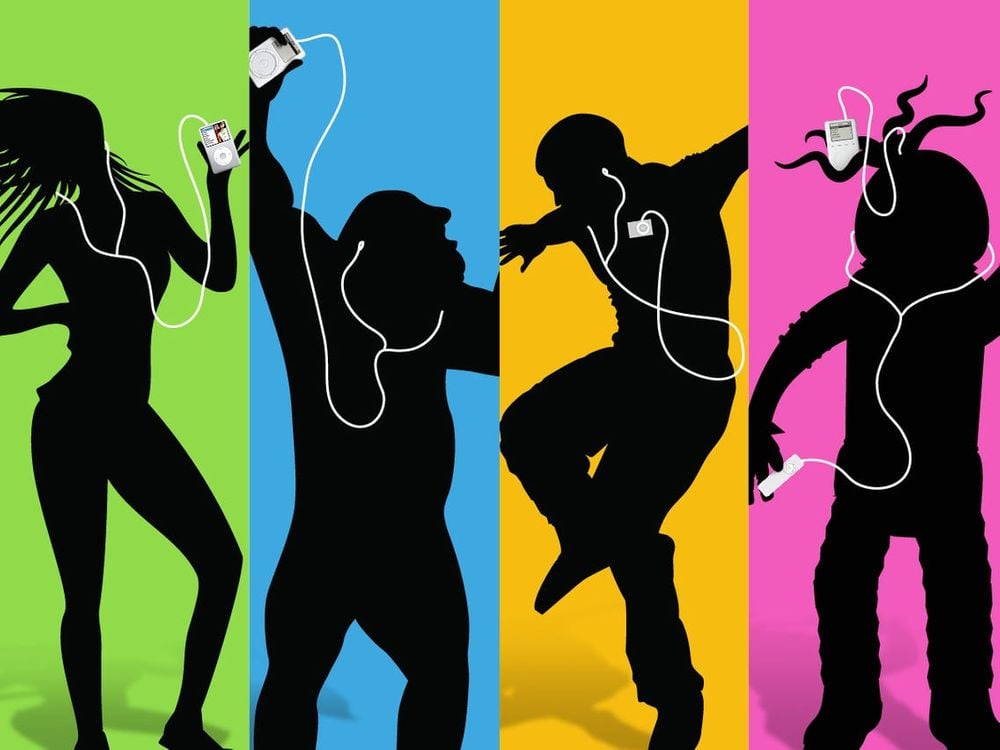 The visuals featured silhouettes of men and women in bright, colorful backgrounds. They held the iPod in their hands with the earphone cable dangling while they danced and listened to their favorite tunes. And the "iPod Silhouettes" campaign helped surge Apple's sales by drawing in millions of customers.
During this time, Apple had experienced declining fourth-quarter sales as the economy impacted the computer industry. And by investing in excellent marketing graphics, the campaign helped increase its revenues once again.
This is proof of how investing in graphic design will do more for your business later on. Experienced graphic designers will take all graphic design principles to create visuals that sell. Plus, hiring the experts means you're getting the designs right the first time. This will prevent you from revising or redesigning the designs.
Overall, investing money means you're saving money down the road. Here's why:
You'll get timeless, scalable, and professional designs
Your unique visuals will stand out from the competition
You will avoid design mistakes and errors
Prevention of copyright infringement by giving you personalized designs instead of templates
Excellent graphics are versatile on various marketing channels
2. Better conversions through good design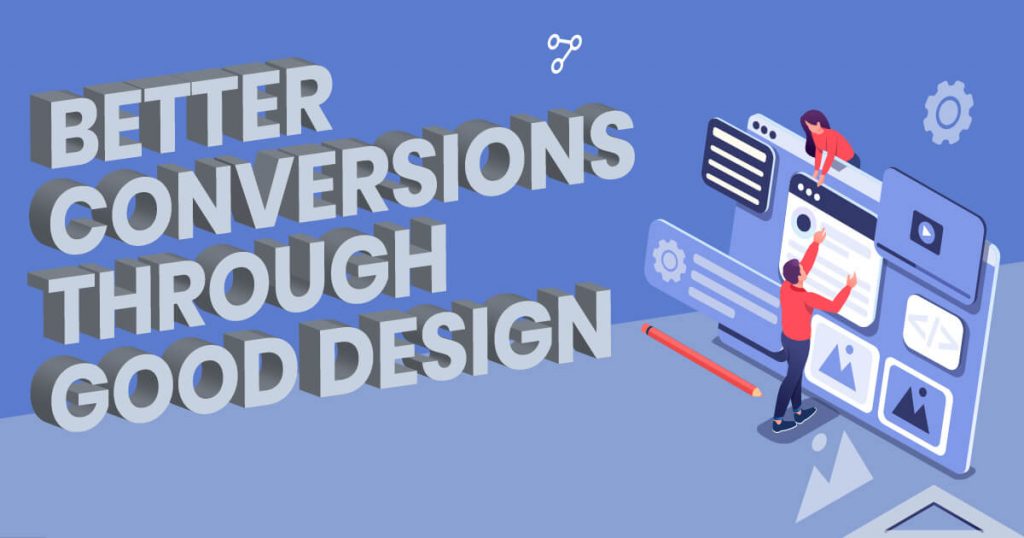 Without a doubt, excellent graphic designs convert better. People have an inclination towards visuals that aren't mundane. We get exposed to all these advertising graphics day in and day out.
More often than not, we rarely notice them anymore because they're all the same. When brands reinvent the wheel and cut through the noise, that's when people take notice. And in turn, that's when your brand starts to gain affinity from your target audience.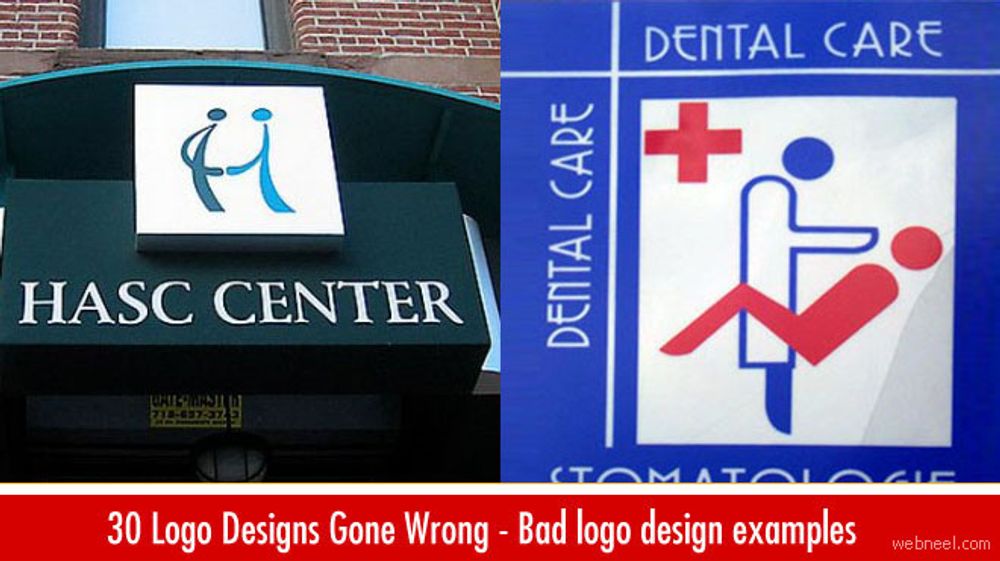 Let's take these lousy logo designs, for example. Do you think both these logos will lure customers? First of all, the representation is all wrong. It's so bad that you'd be embarrassed to go inside to avail of their services.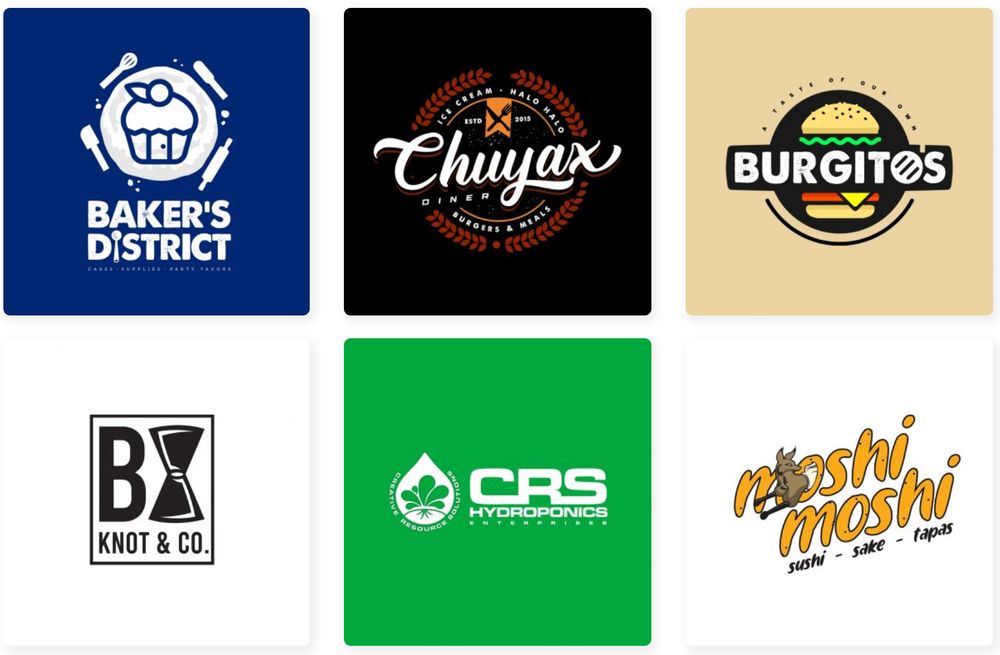 Then let's compare these logos to professionally designed ones. These logos are noticeable and have all the elements of good logo design: Simplicity, scalability, relevance, versatility, and memorability.
Simply put, good graphic design for small businesses will help you get a higher return on investment. Even though you have a fantastic product or service, the promotional graphics will make or break the sale. And this is the reason why entrepreneurs and marketers should never skimp on graphic design.
3. Make a good first impression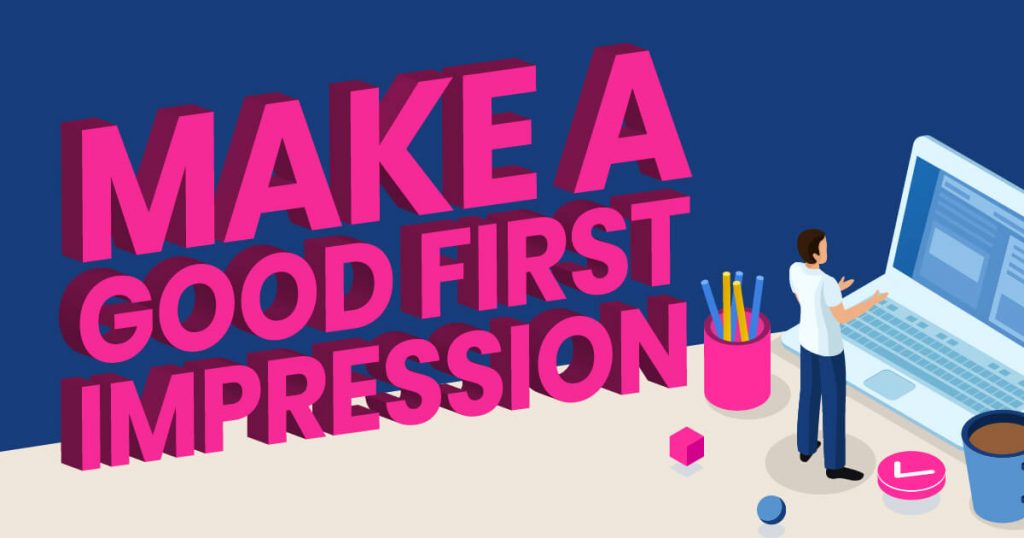 Making a good first impression is how new businesses can make a name for themselves — fast. When you present your target audience with killer advertisements, expect that they're going to remember you.
Every entrepreneur and marketer should wow their audience with relevant and compelling graphics because making a good first impression is how you shape new partnerships and garner new patrons.
According to studies, first impressions are conceived within the first seven to 17 seconds of meeting a person. In marketing, this concept still applies. When you're showcasing your billboard ad design, you want to make heads turn. The only way to do that is to create convertible graphics that stand out from the rest of the billboard ads.
And you won't be able to achieve excellent marketing graphics if you're frugal on hiring freelance graphic designers.
Graphic design is a complicated aspect of marketing. Only the experts know how to implement color psychology, font psychology, and design concepts to invoke particular emotions. These emotions are associated with cognitive appraisals that impact our purchasing decisions.
In 2016, BuzzSumo analyzed some viral articles. The experts at BuzzSumo concluded that adding the term "love" on your posts encourages more engagements and shares. How much more when you accompany an excellent copy with captivating graphic design?
Design factors that play with human emotions are crucial in marketing. And only professional graphic designers know what goes into great advertising campaigns. Wowing your audience the first time is the first achievement that leads them further down the sales funnel.
When you make a good first impression, you're one step closer to reaching your objectives. Audiences can check out your offer by visiting your website or following you on social networks. And this is where you can once again follow up with another stellar advertising that will hopefully persuade them to purchase.
4. Stand out in your industry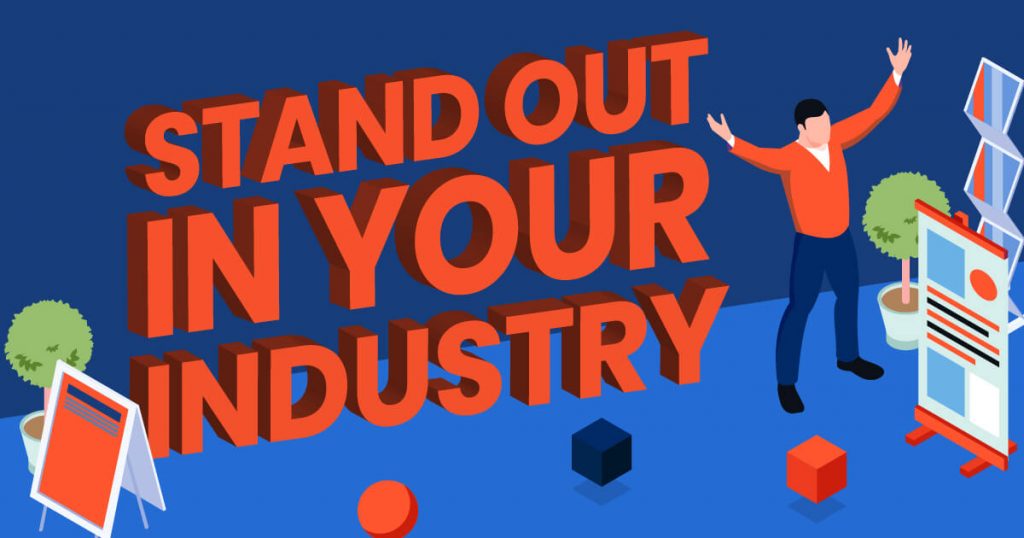 Many brands can release marketing graphics, but only a few can stand out in their niche. Take, for example, McDonald's. If you check out most of their advertisements, you'll notice they have a way of presenting their products in quirky and fun visuals.
Here are a few examples: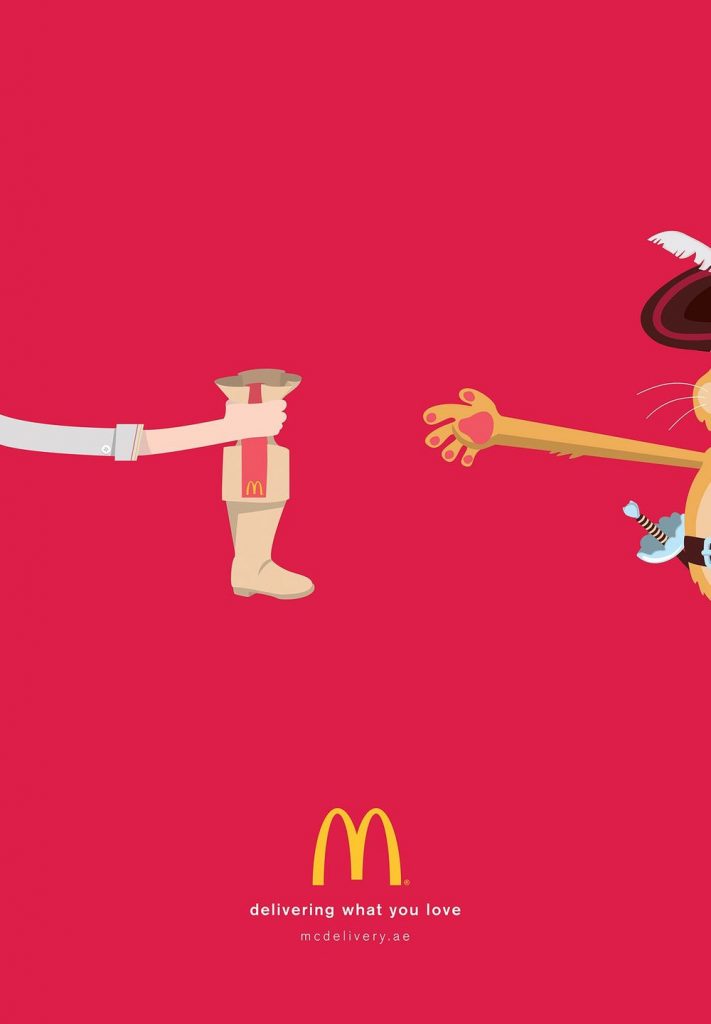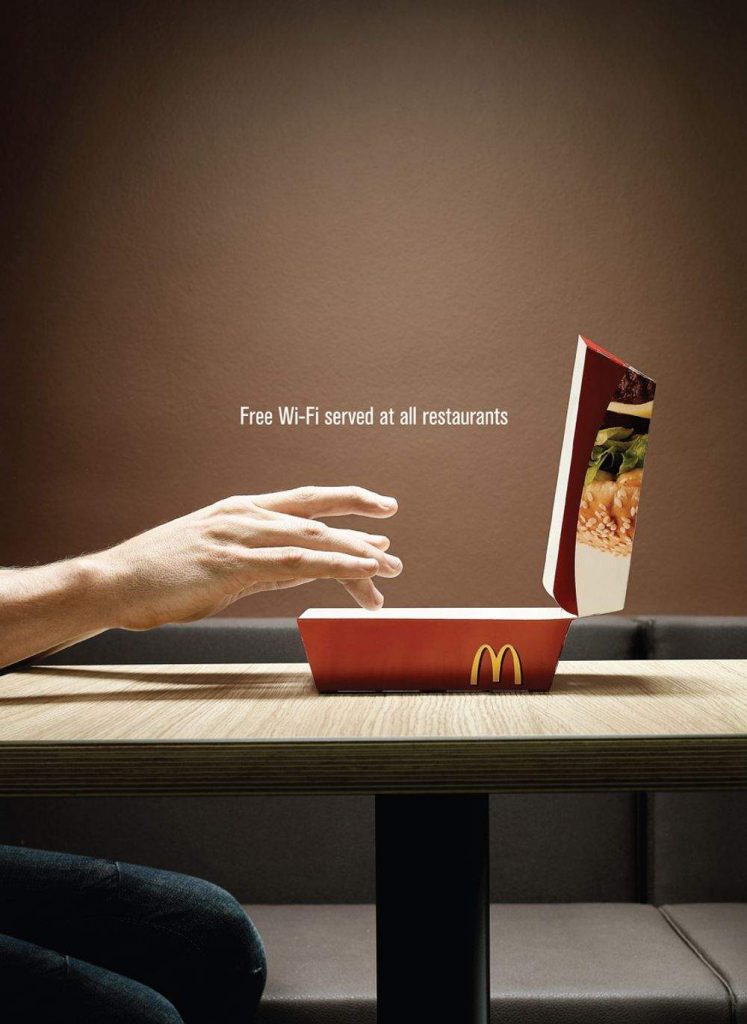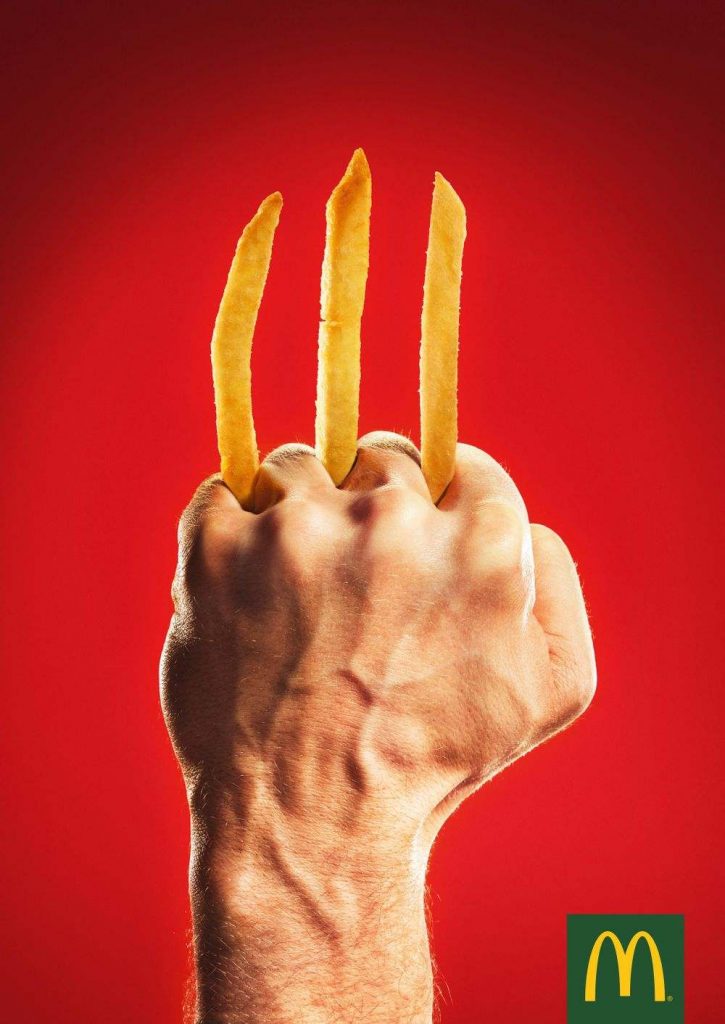 These advertisements aren't really loaded with too many graphics. Yet, these ad designs are incredibly compelling. McDonald's also ensures they accompany their ads with stellar copywriting that packs a punch.
It's no surprise how graphic design for small businesses can make brands stand out in their industries. If you continuously create eye-catching marketing visuals, you'll gain authority in your niche.
This doesn't only apply to outdoor advertising. But standing out on different channels can rake in more followers, patrons, and sales. This is because consumers are always impressed by brands that have more credibility and authority.
5. Creative marketing materials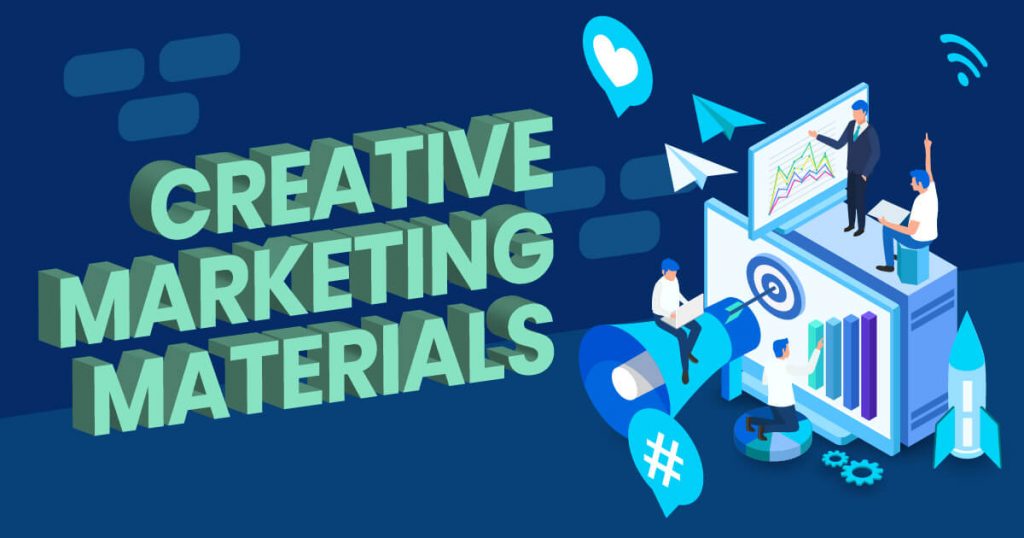 When your small business is still at the seed stage, you would need all the promotional materials to get your brand out there. Here are a few:
Website design
Online ads
Banners
Social media content
Business cards
Flyers/posters
Infographics
Blog graphics
Product labels
Packaging
However, you can't just whip up any marketing material just for the heck of it. It has to be unique and creative so that people will take notice.
For instance, your packaging design can be one selling factor that will impact consumers' decision-making. Another reason why graphic design for small businesses should don creativity is how it can quickly go viral. For instance, if your social media ad designs are captivating, more users will share and engage with it.
Overall, creative graphic design for small businesses is one way to catapult the brand to success.
Using Penji for Your Small Business
Graphic design for small businesses doesn't have to be expensive and unreliable. With Penji, you can collaborate with professional graphic designers who won't leave you hanging, just like most freelance graphic designers.
Moreover, subscribing to Penji means you gain access to a unique and customized design platform. And you only need to do three simple steps:
Create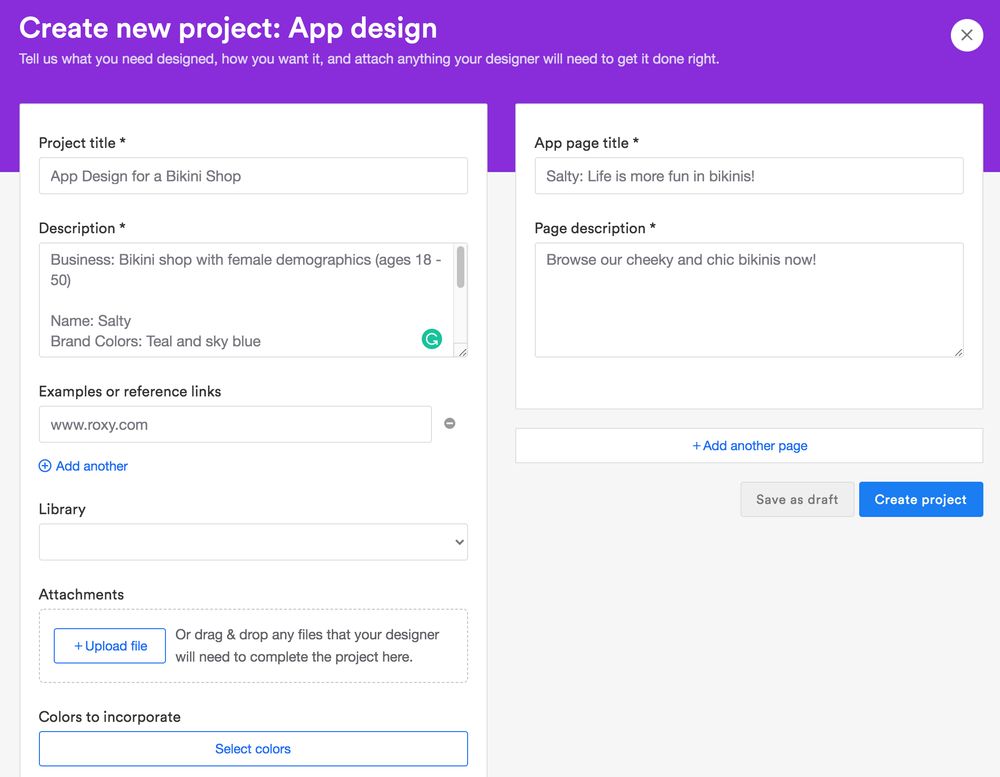 With Penji, you can request all the graphic designs you need for your small business. Log in to the platform and click the "Create new project" button on the dashboard. Then browse through the list of design categories.
If what you want isn't on the list, you can click on "Create custom project" instead. You will then need to fill out a description form for your designer. All graphic designers from Penji have versatile skills, so you will be assigned the best designer for each project.
Review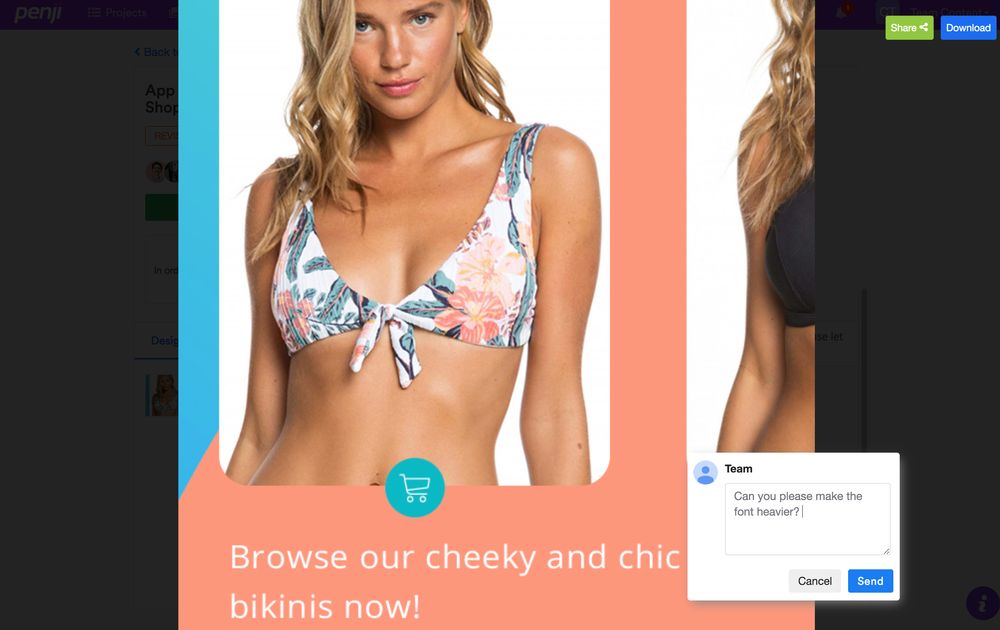 You will receive the first draft after 24 hours. For more complex projects, wait up to 48 hours. If you feel the design needs a bit of tweaking, no worries. You will get unlimited revisions with your chosen Penji plan.
Penji also has a unique point-and-click feature for revisions. Click on the design and type in the changes in the comment box. Click on "Submit" and wait for another 12 to 24 hours.
Download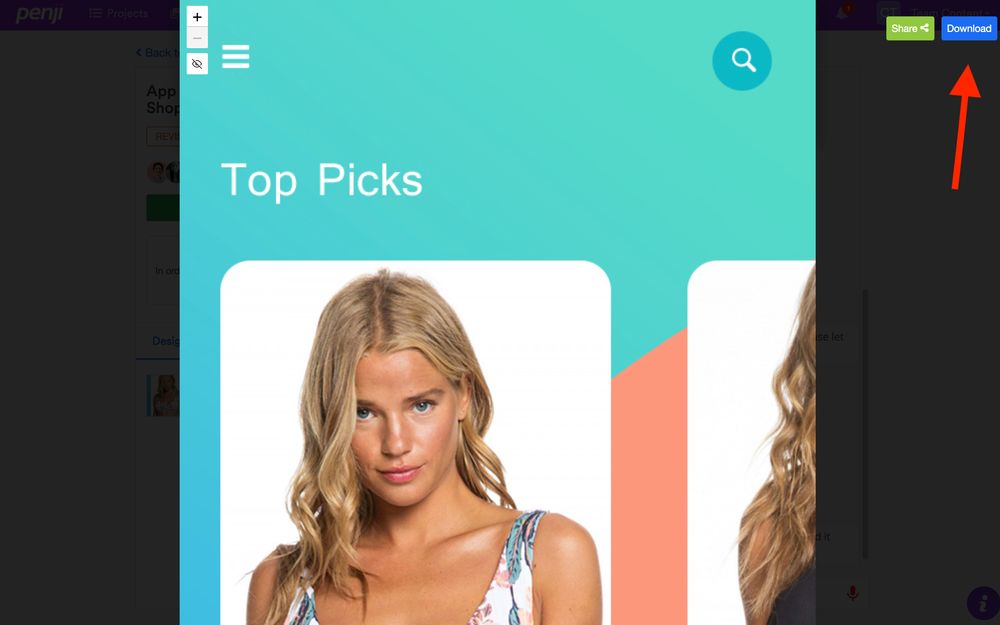 Once you're 100 percent happy with the design, click on the "Download" button on the upper right corner. The design will be automatically saved to your computer. You will own all rights and licenses, so you're free to use them for commercial purposes.
Plus, the platform also stores completed designs, which you can categorize into various folders. This makes for easy tracking and monitoring.
Subscribing to Penji means you're investing in graphic design that will scale your small business. Additionally, Penji believes in freedom, so they don't hold you down with a contract. This is perfect for small businesses to freely unsubscribe and resubscribe when you need more marketing graphics. Try out Penji for 15 days and experience how seamless graphic design for small businesses is.