A huge chunk of the world's population, or a whopping 3.24 billion gamers worldwide, is what made the gaming industry as big as it is today. With the fierce competition they are facing, gaming companies are doing everything to get players on their side. Logos are a great start if you want to leave a lasting impression and hook gamers. Below are ten gaming logo examples you should be learning from.
1. JA Systems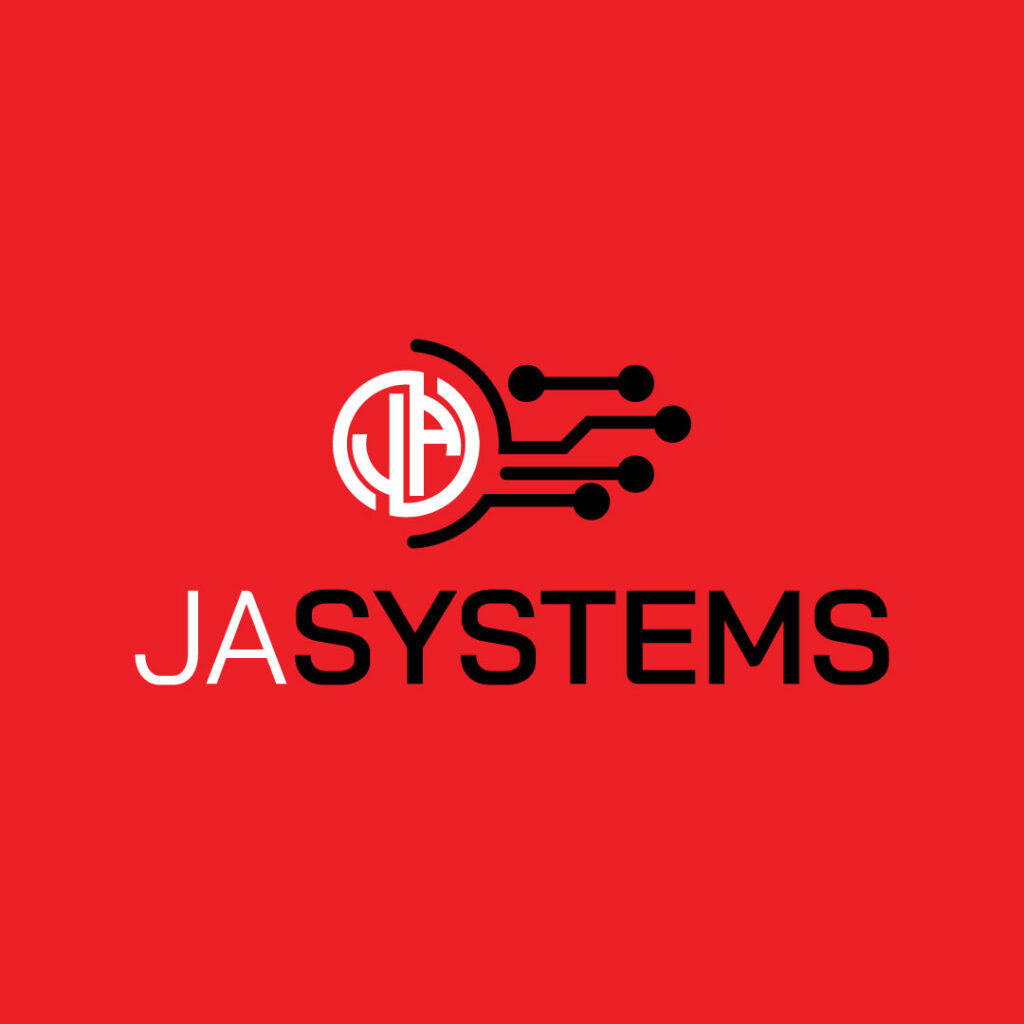 This gaming logo design features images of what looks like a circuit, an apt way to represent the gaming world. The initials JA is also incorporated in the icon in a white outline, which is an excellent way to pair with the black wires. Also, the brand name is in black and white colors, similar to the icon above. This is an example of consistency in logo design.
Gaming logos to get you ahead of the game
Create unique logos in 1-2 days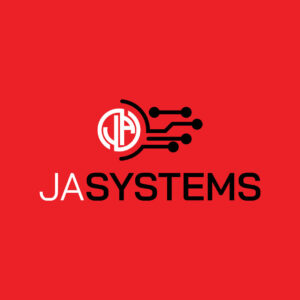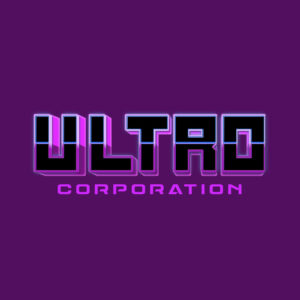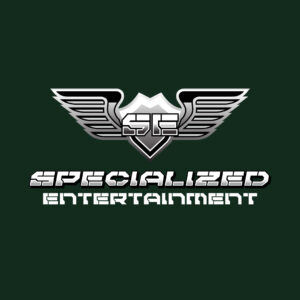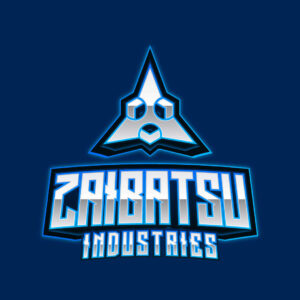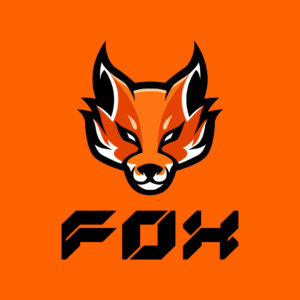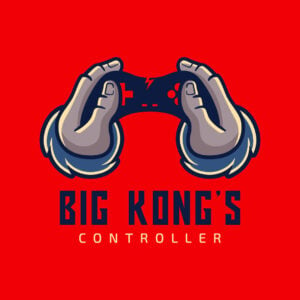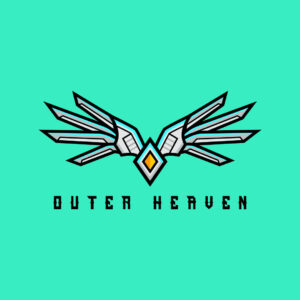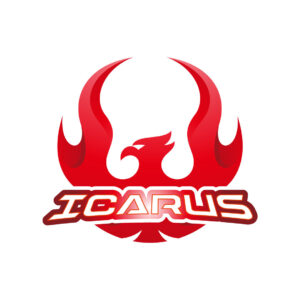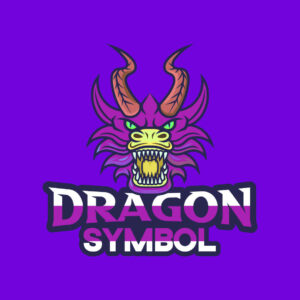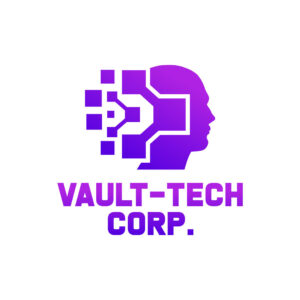 2. Ultro Corporation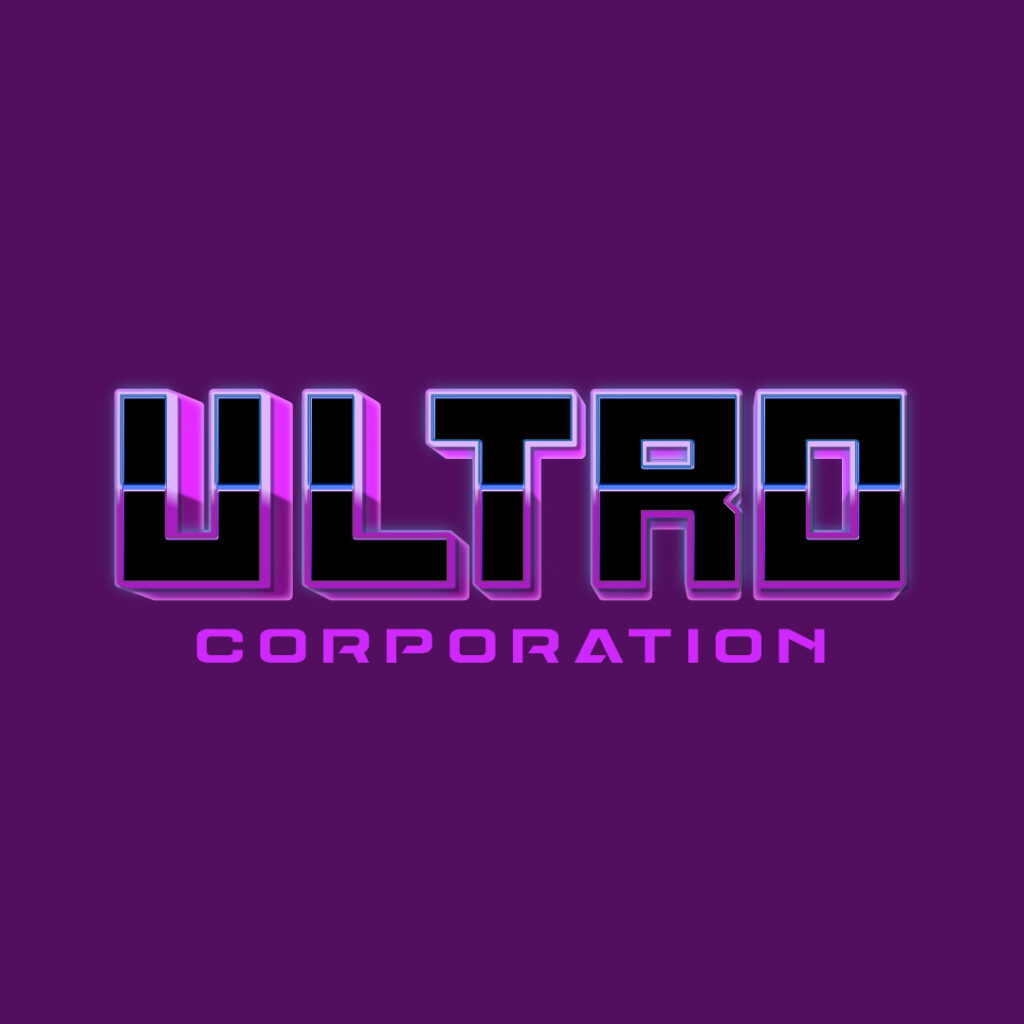 Ultro Corporation's logo is quite manly, which appeals to male gamers in the industry. This font choice is suitable for a game that excites the male demographic. It's a sans serif typeface in bold and black color, with purple outlines. The word "Corporation" also complements the text at the top, keeping the color choice relevant.
3. Specialized Entertainment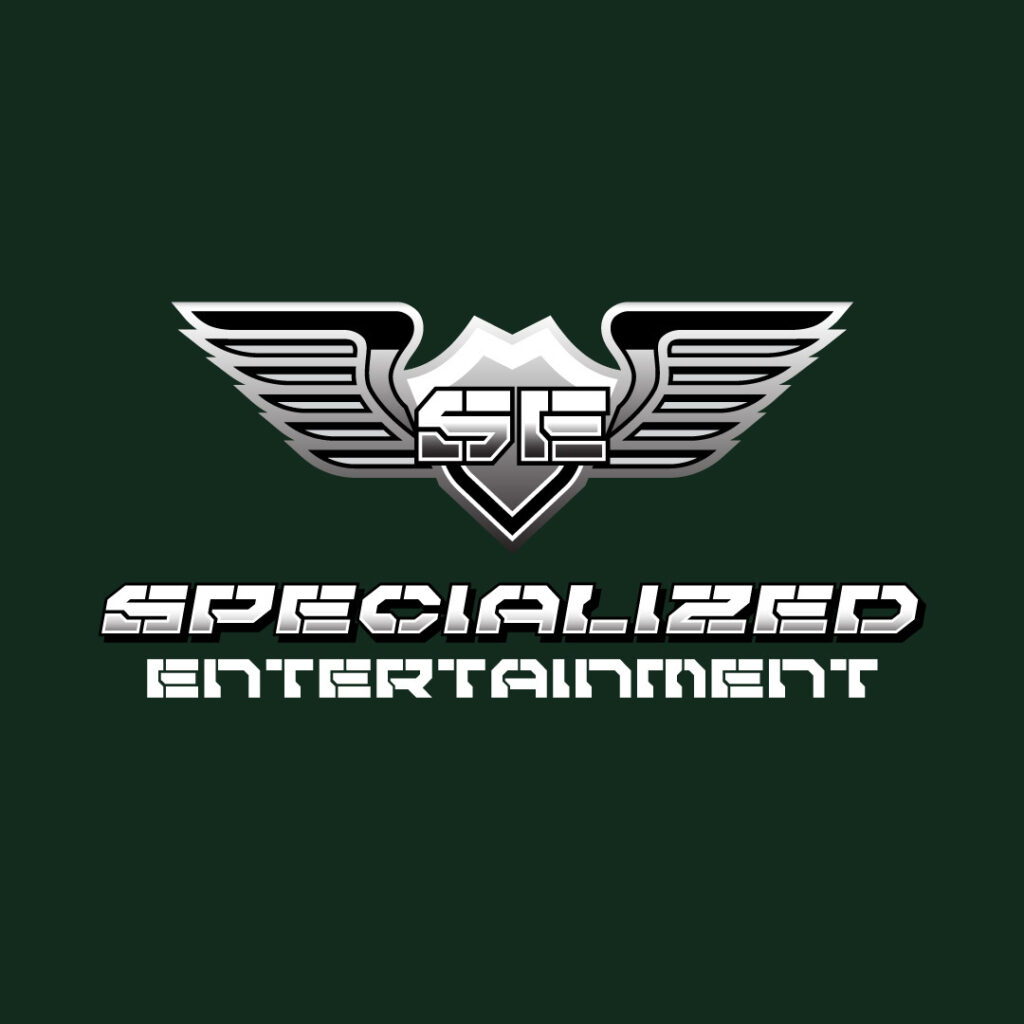 One look at the Specialized Entertainment logo, and you'll instantly think about criminal-chasing police officers in exciting car chases. This gun shooting game chooses a shield and wings for its logo design. However, the icon looks like a badge of some sort, with the initials "SE" plastered in the middle of both wings. The overall symbol reminds you of police forces, especially the suitable silver color. Plus, the stylized font is a great way to engage gamers in this type of game.
4. Zaibatsu Industries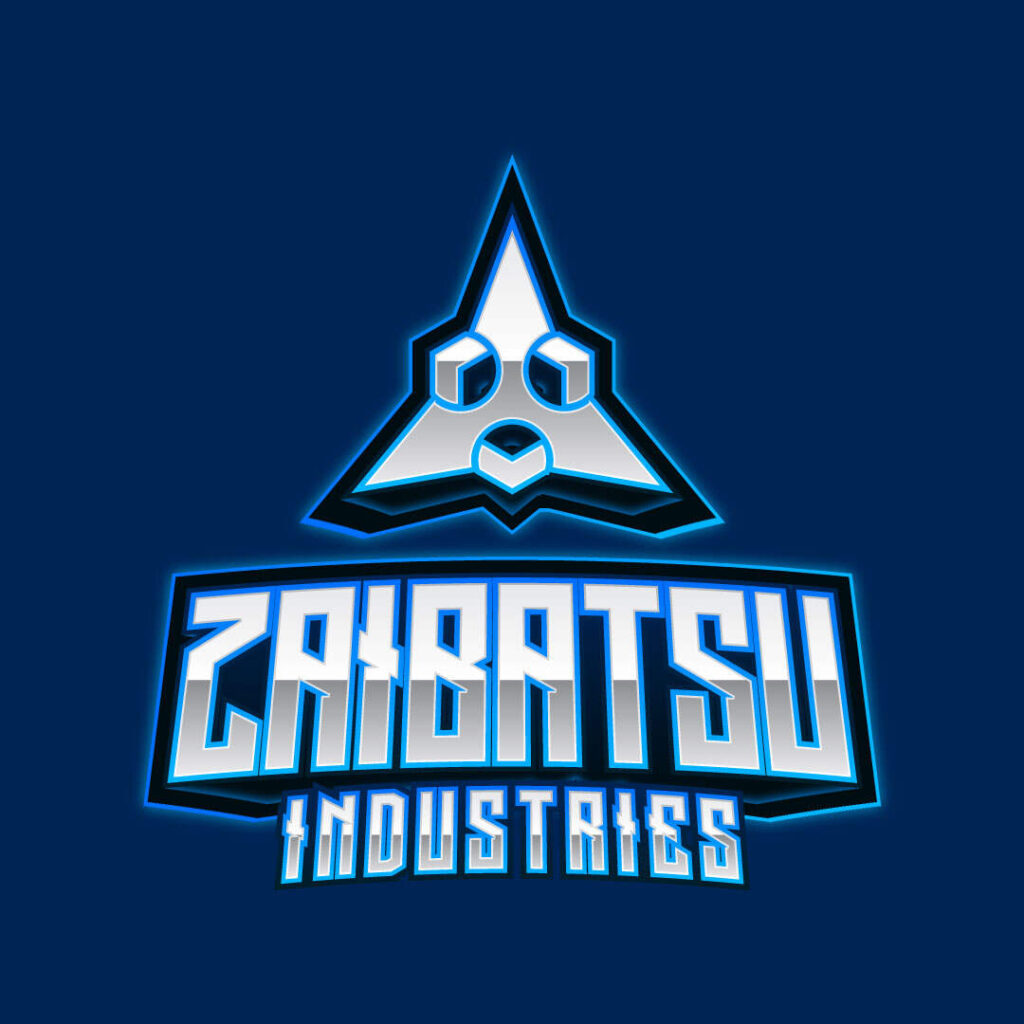 When creating gaming logos, you must ensure the design elements, including the fonts and illustrations, are relevant. Moreover, your gaming logo must also show a bit of history and storytelling. In this case, the Zaibatsu Industries logo chose a unique geometric symbol with three semi-circles on each side. These symbolize the three missions of the entire game that players can expect.
5. Fox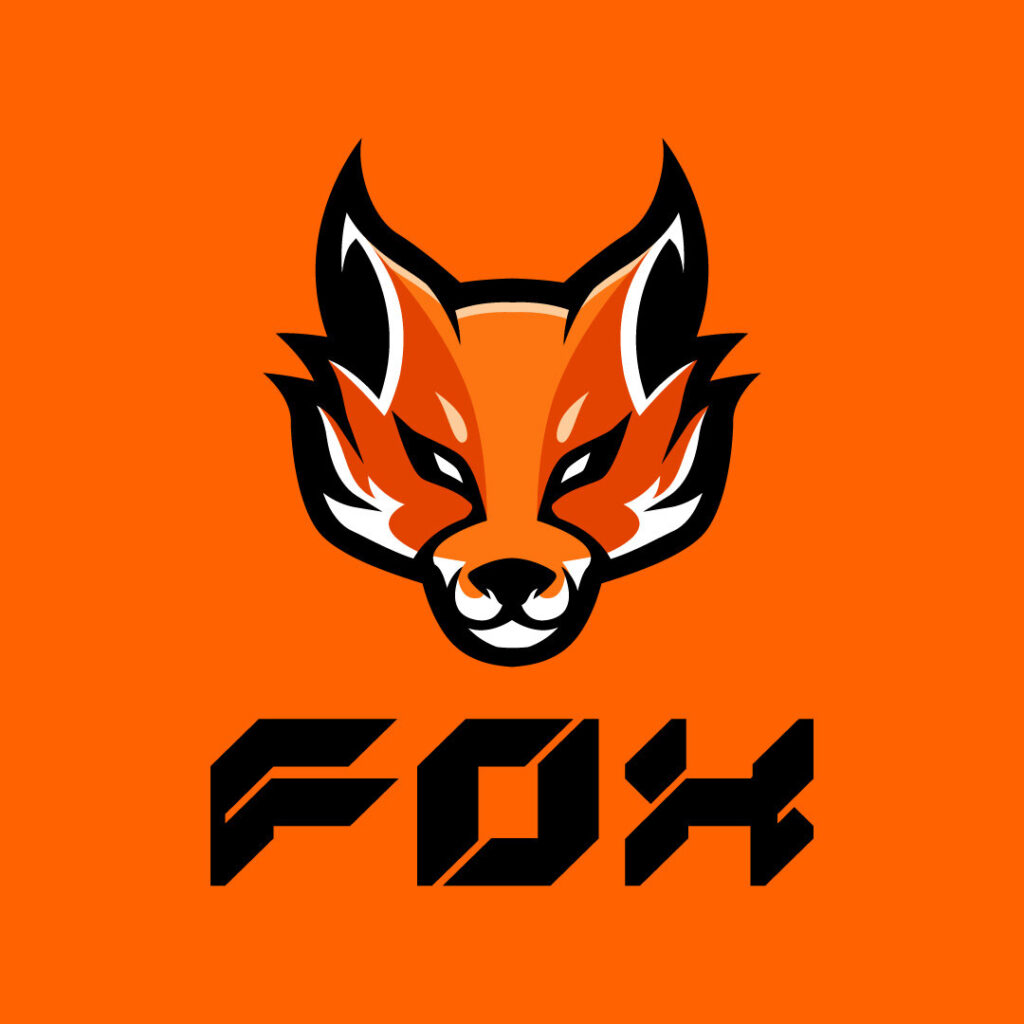 Choosing a mascot or character to represent your company is the best way to appeal to your target audience. This logo is one of the most straightforward designs on this list. Additionally, this gaming company features a fox as its primary character, the best way to depict the game and its name.
6. Big Kong's Controller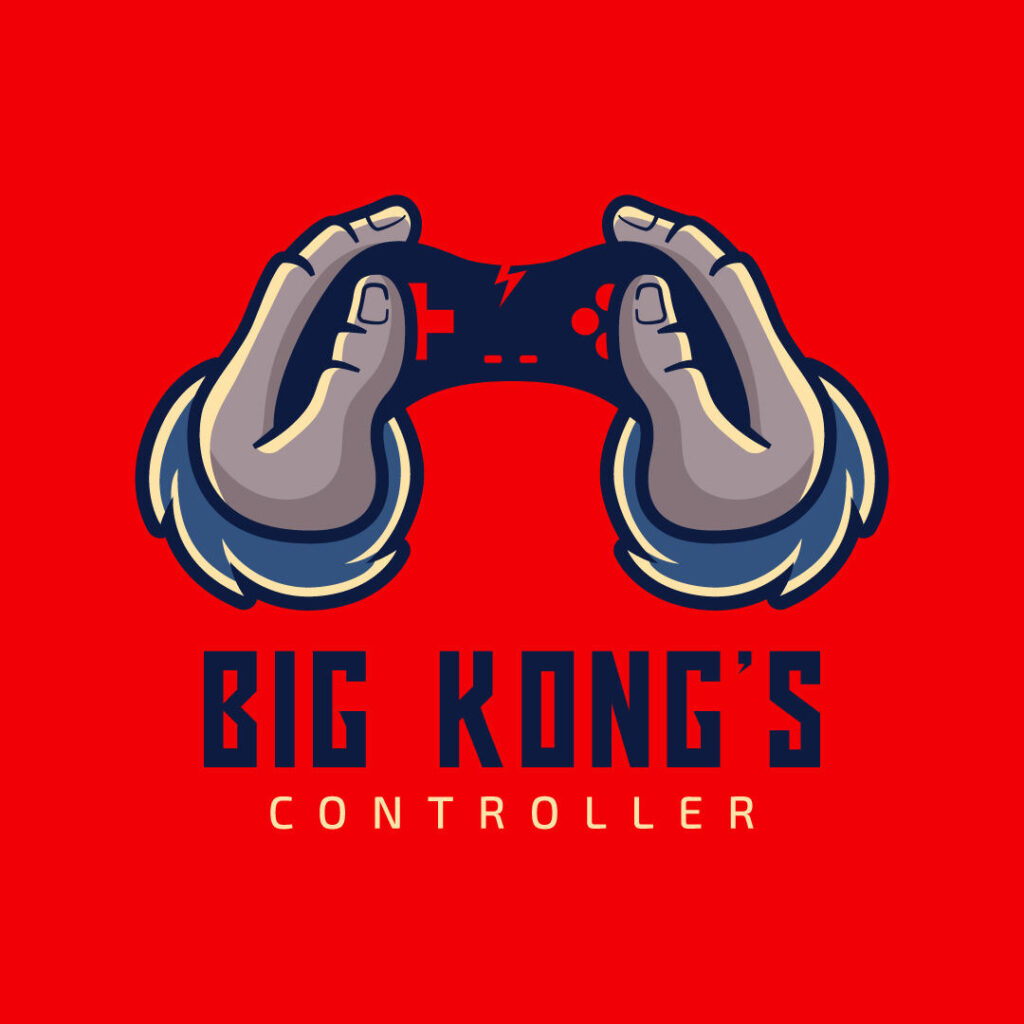 Nothing can get more clear-cut than this Big Kong's Controller logo design. You'll get why players would love to play this game, especially if they were fans of the Donkey Kong game in the 1980s. It features two gorilla hands seemingly holding a controller. This icon shows that players will choose a gorilla as their main character and will have complete control of the animal throughout the game.
7. Outer Heaven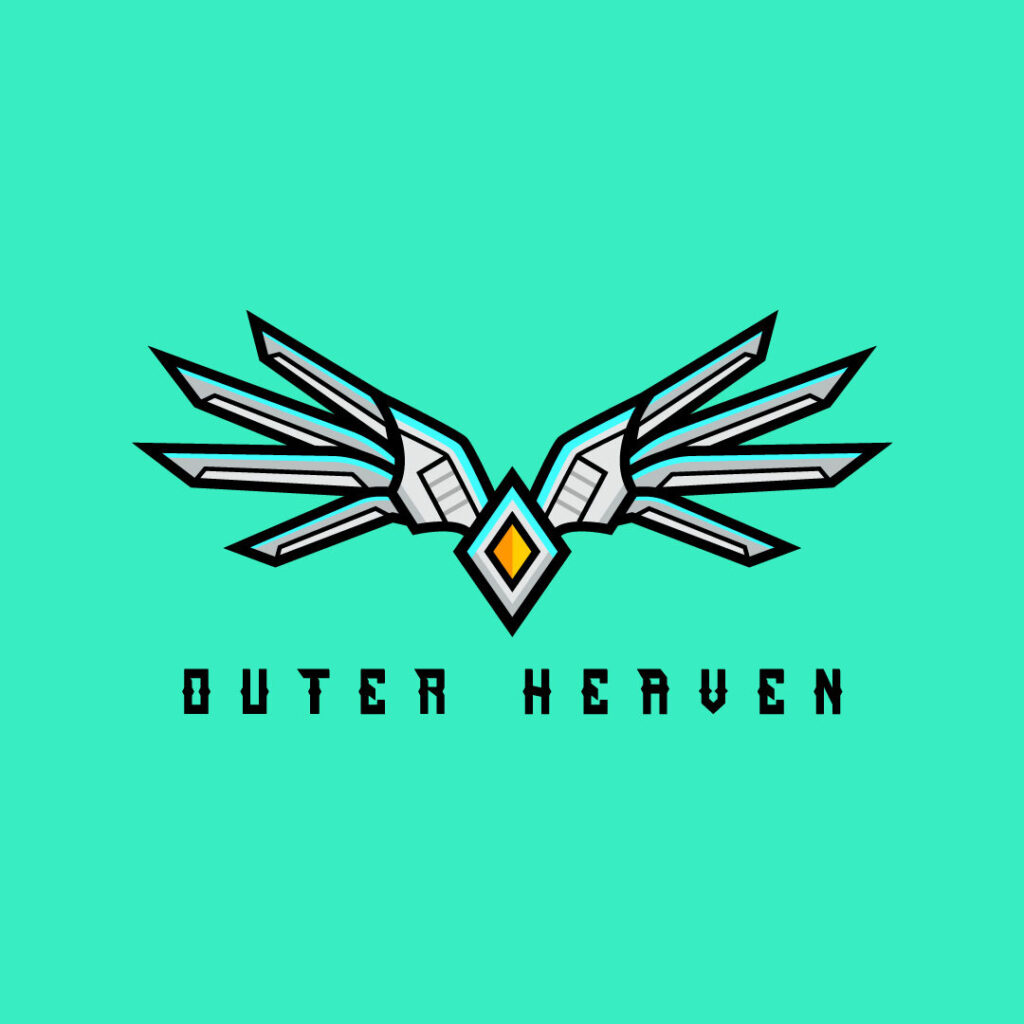 The gaming name may sound a bit like it's a feminine game. However, once you look at the icon, you'll know it's one of those games that involve shooting and chasing. The icon looks like a robotic symbol of a powerful special character. The font choice is also unique, which reminds you of a Wild Wild West setting. Although the two design components may look contradicting, these elements complement each other in one way or another.
8. Icarus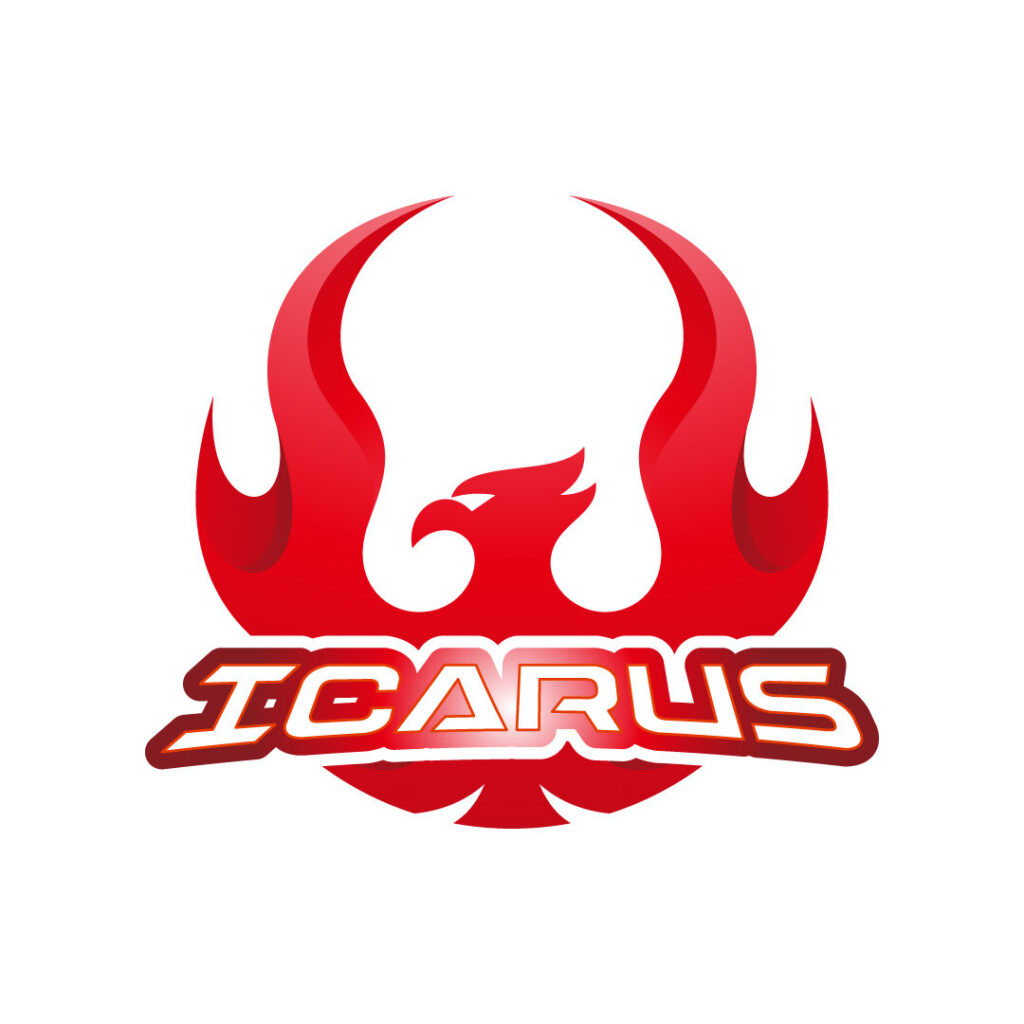 Icarus is part of Greek mythology, which reminds us of a tragic story. Icarus's wings melted by flying too close to the sun, leading to his untimely death. This tragic death is an excellent way to hook players to try out this game. Additionally, gamers will have an idea of the game, making an excellent first impression at first glance. And you can't help but notice the fiery red color and hues that signify energy, passion, and power.
9. Dragon Symbol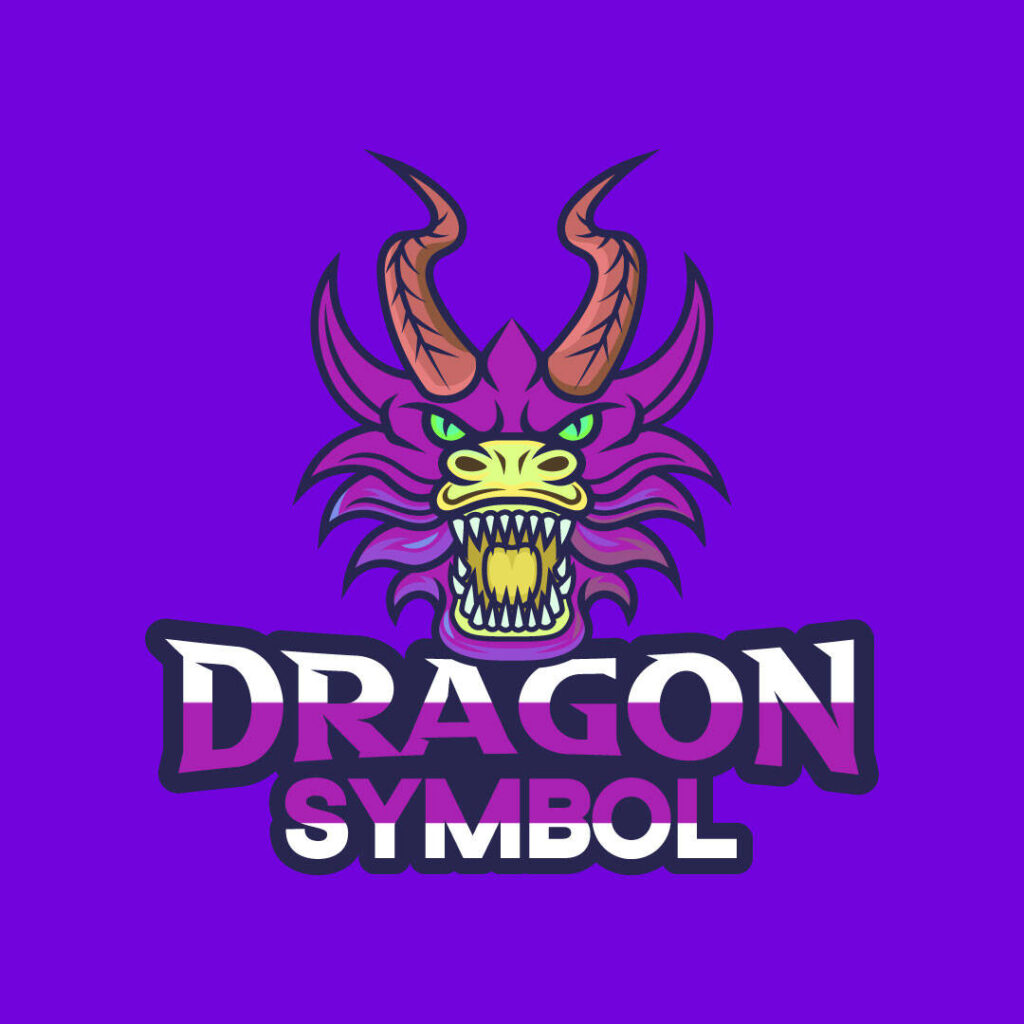 The dominant and powerful dragon is the game's primary character. And what better way to showcase this than to display a dragon front and center. When creating any logo, featuring your products and services is a given. This way, your target audience will understand what your brand offers. In this case, this gaming logo shows one of the main protagonists in the game.
10. Vault-Tech Corp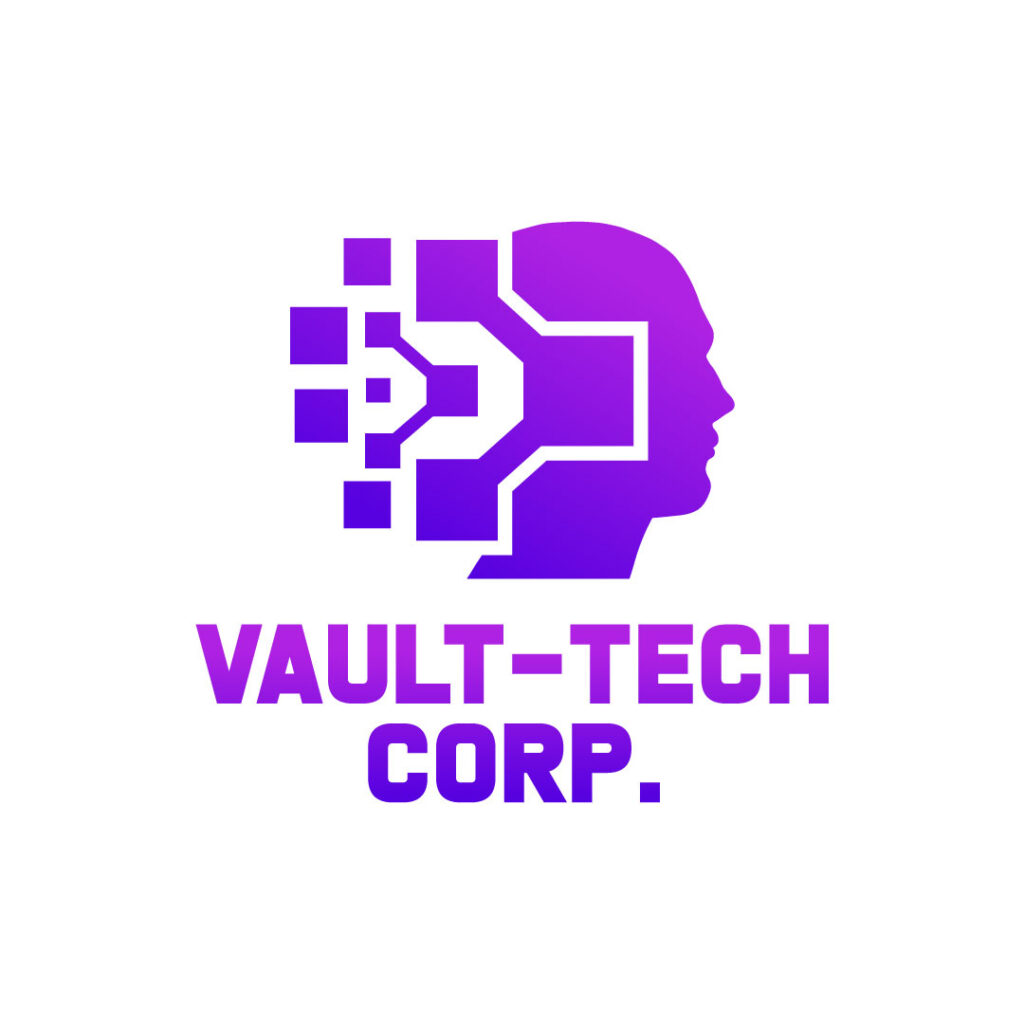 The Vault-Tech Corp game is different from the other action-packed games on this list. It dwells more on problem-solving stages where players choose from a bunch of answers to solve puzzles in a timed setting. And this is clearly shown in the image of a human head, with circuits connected to its brain. The purple color is apt, invoking feelings of individuality and creativity.
Subscribe to Penji for Your Gaming Logo and Enjoy These Benefits
Subscribing to Penji means you'll never have to worry about your gaming logo or other branding and marketing designs. Here are some benefits you'll enjoy:
Fast turnaround. Penji promises a quick turnaround of 24 hours for simple designs and 48 hours for more complicated ones.
Custom platform. You'll get access to a bespoke platform that also serves as your messaging and collaboration tool.
Dedicated account manager. Enjoy working easily and efficiently as a dedicated account manager who monitors every project.
Unlimited revisions. Apart from unlimited designs, you'll also get unlimited revisions. This lets you request changes and edits until you're 100 percent happy with the design outcome.
Affordable rates. One of the reasons why clients love Penji is due to the affordable pricing tiers we offer. Enjoy unlimited graphic designs, web and app designs, and illustrations.
Quality designs. Did you know that Penji's stringent hiring process means only the top two percent of graphic designers can join the team? Rest assured, every design is professional and high-quality.
Ready to subscribe? Sign up now for a limited 15-percent discount!