How do you convince your prospects to buy your products?
There's no question why advertising is art, but awareness campaigns only scratch the surface. To guide consumers through the marketing funnel and turn them into loyal customers, you need to bring out the big guns: creative promotional ideas.
Here are ten innovative promo ideas that bring in more money and help build a strong brand.
1. Flash Sale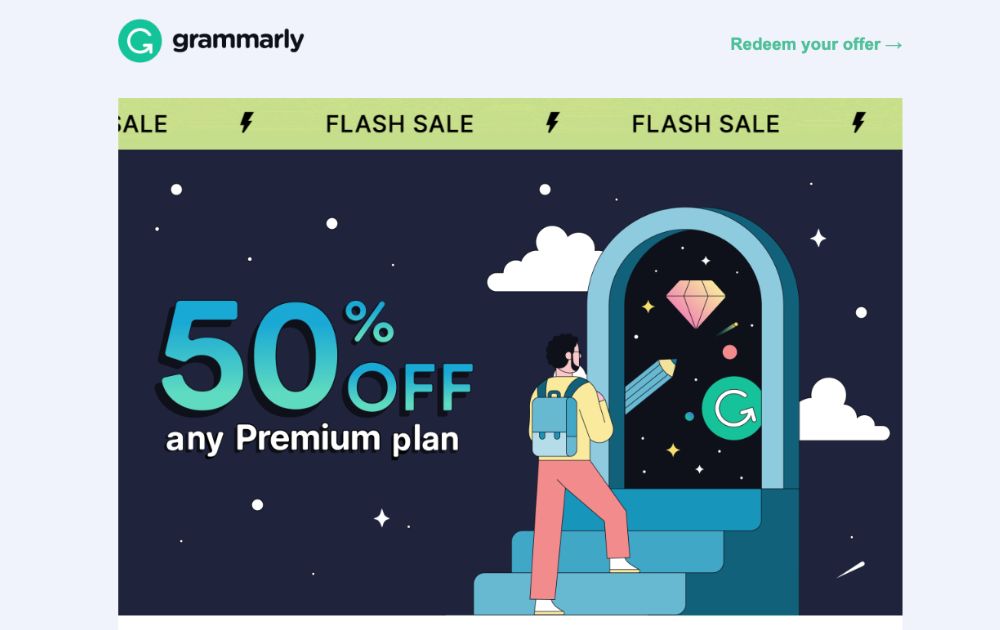 Have you ever bought a product on a whim because you only had a few minutes or hours to get it at a reduced price?
Such is the power of a flash sale. This is one of those promotional ideas for products and services anchored on urgency – you offer items at a discount for a concise amount of time.
Pro Tip: Since time is of the essence in flash sales, ensure that the promo period is clear in your design and copy.
2. Free Samples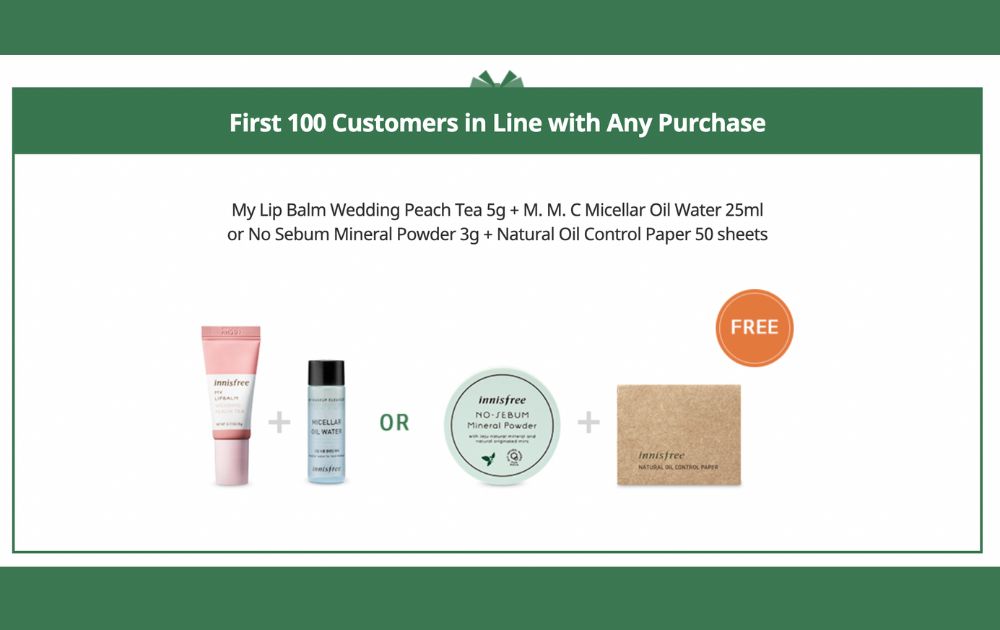 Who doesn't like free stuff?
Giving away free samples hits two birds with one stone – it rewards customers with a "gift" when they buy a product, and it also allows them to try out other items you're offering.
Pro Tip: Give out samples of new products or products that aren't popular but your customers might like once they try them out.
3. Giveaway Contest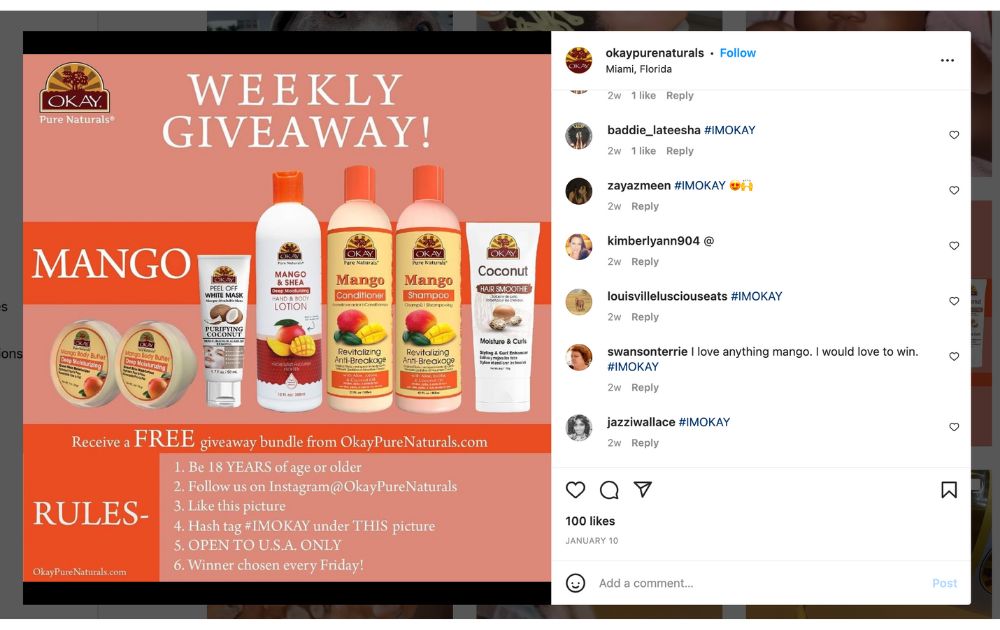 If you're looking for promotional ideas for small business ventures that don't cost a lot, consider a giveaway contest.
There are two common ways of holding a giveaway on Facebook or Instagram. The first is by asking joiners to submit something (photo, video, an answer to a question, etc.) and choosing the best entry. The second one is by collecting joiners through comments, likes, or shares and holding a raffle draw.
Pro Tip: Make tags a part of your giveaway mechanics. For example, ask joiners to tag three friends in their comments to join the giveaway. This way, you can extend the promo's reach and impressions.
4. Repeat Customer Discount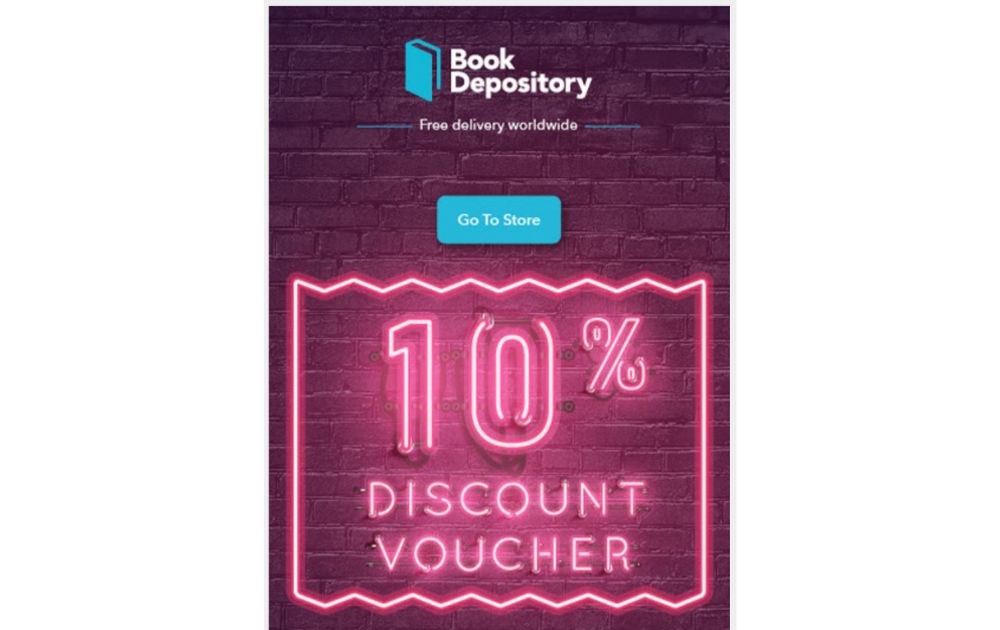 Another way to reward customers for loyalty is by offering them exclusive discounts.
You can do this by emailing them or giving them a coupon following their purchase. Make your coupon look even more inviting by using cool vector designs or having the top 2 percent of designers make them for you.
Pro Tip: Make your repeat customer discount relevant – it should be something new customers would be able to use. For instance, if the customer just bought a vacuum cleaner from your shop, don't give them a 10 percent discount for exactly the same item. Doing so will make the promo seem useless. Or worse, they might feel like they paid more for an item that's supposed to be 10 percent cheaper.
5. Loyalty Program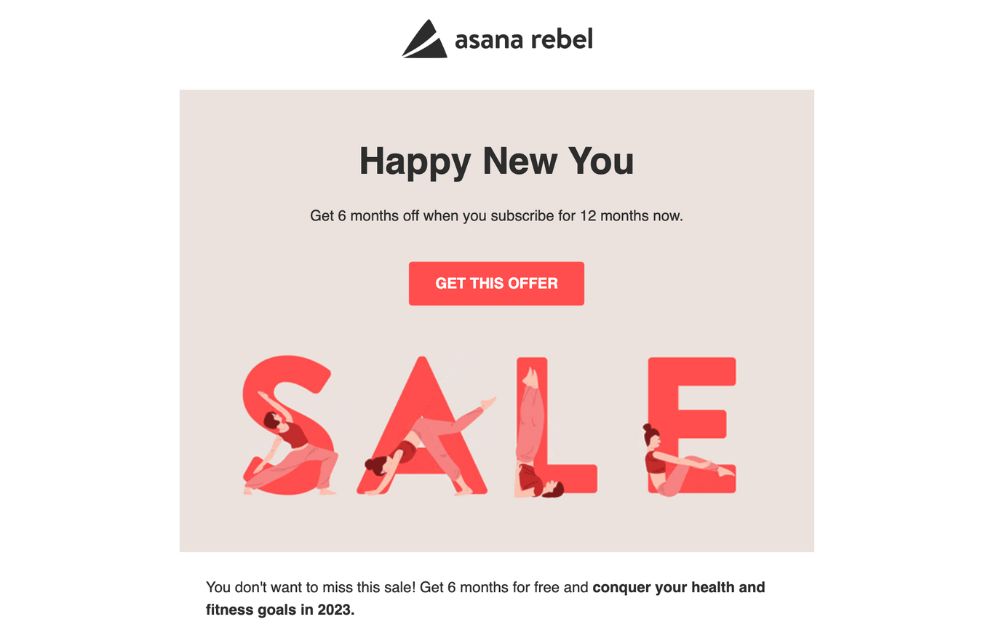 Speaking of keeping customers loyal, a loyalty program is one of those promotional ideas that foster a feeling of community. More purchases mean more rewards, allowing customers to enjoy an incentive for supporting your brand.
Pro Tip: One cheap but effective strategy is to give loyalty program members an "exclusive look" at your upcoming collections. Simply send them information about your new products a few days before making them available at your store. By doing so, members will feel like they're a part of something elite, and it won't cost you anything.
6. Email Newsletter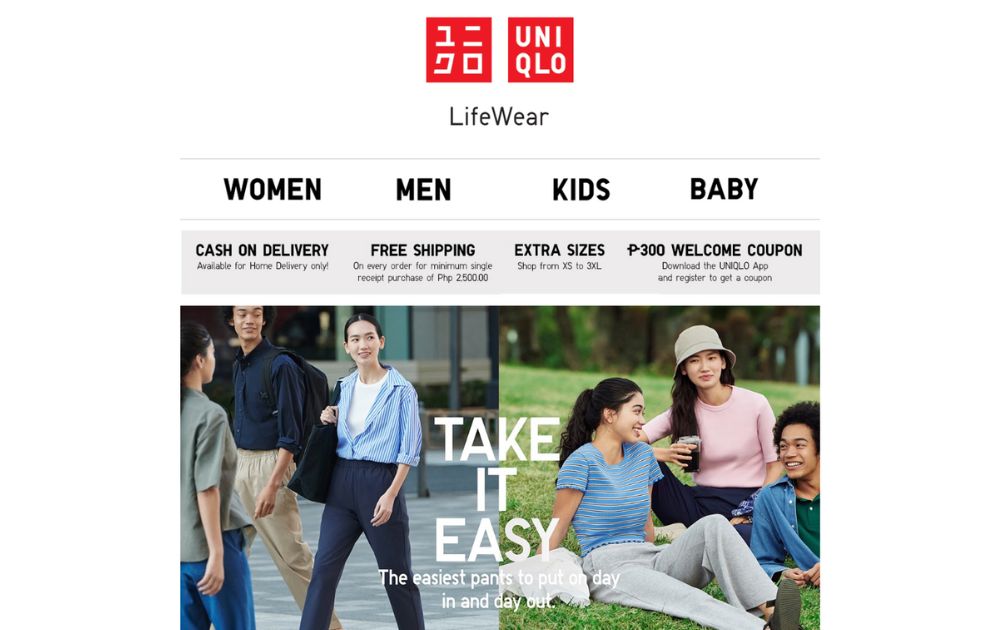 A straight line to your customers – such is the power of an email newsletter.
Email newsletters are one of those creative promotion ideas that allow you to get your message through your customer via their inbox.
Pro Tip: Instead of sending out general newsletters, ensure each email is personalized with the recipient's name (you can easily set this up in your email marketing app). Doing so can make the customer feel more comfortable and familiar with your brand, thus encouraging better engagement. Whether you use free vector designs or paid illustrations, have your email designed by a professional for optimum impact.
7. Buy One, Get —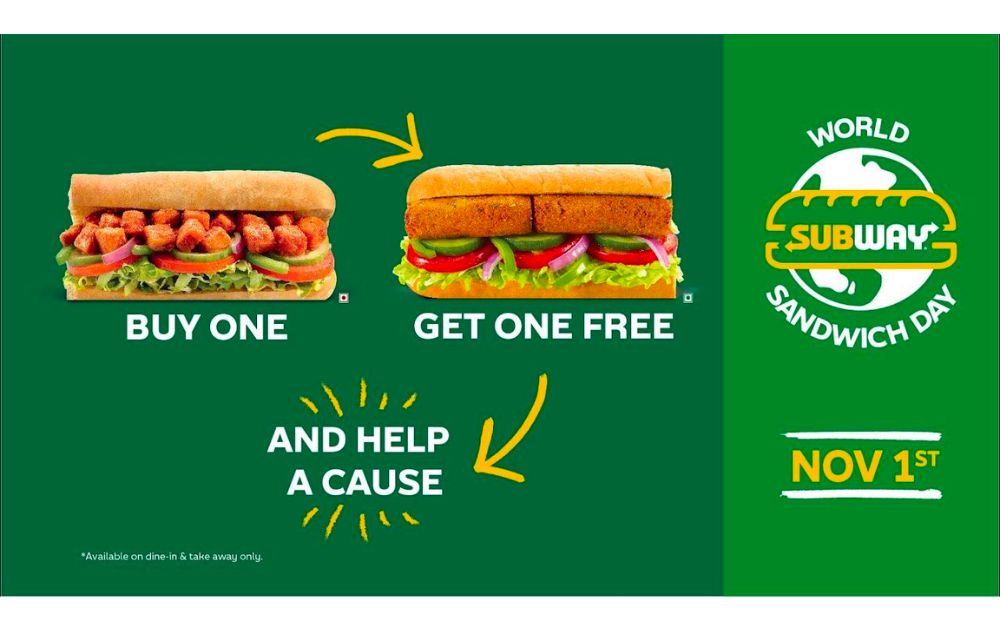 Buy one, get one; buy one, get the second one at 50 percent off; buy two, get one – the possibilities are endless!
The concept behind these promotional ideas is simple: you're giving customers more value for their money.
Pro Tip: Ensure that the freebie you're giving away is useful to the customer. For instance, it makes sense to have a buy-one-get-one promo for consumable products, such as bath soap. The buyer would consume the item anyway, and getting two months' worth of soap for the price of one makes sense. You can't say the same for things that people only need one unit of, such as a laptop or a coffee maker.
8. Abandoned Cart Promos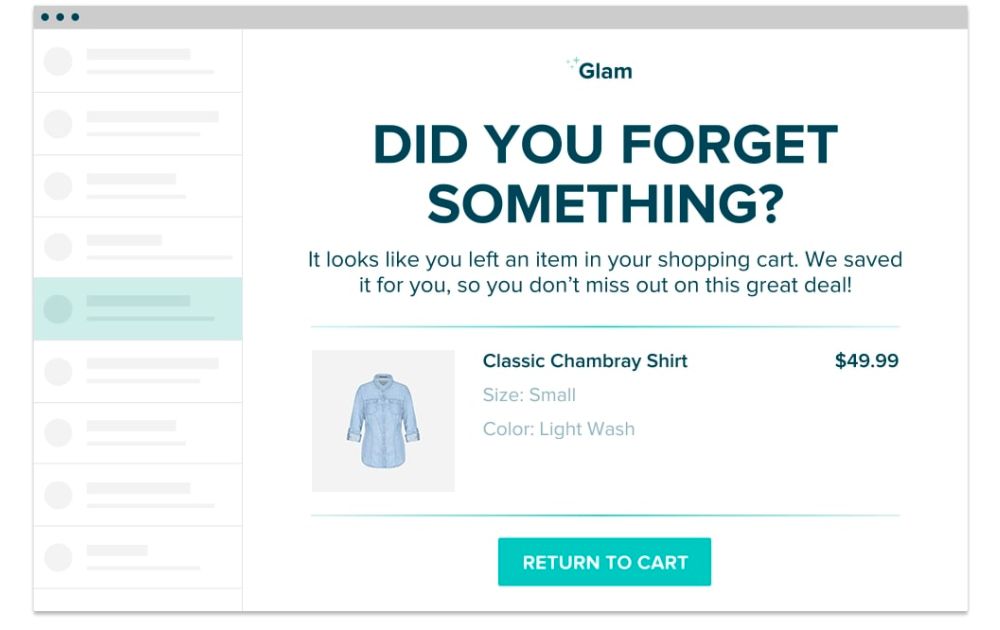 How many items will you find if you open your favorite shopping app right now and check your cart?
Stats tell us that the average shopping cart abandonment rate is around 59.2 percent to 79.8 percent. An abandoned cart promo can give buyers that final nudge they need to complete their purchase.
Pro Tip: Abandoned cart promo emails are for customers who already know your product (they've reached the add-to-art process, after all). Because there's already a sense of familiarity, you can be more creative with your wording. For instance, you can headline your email as "Don't worry, it's still on sale" or "Your shopping cart misses you."
9. Co-Marketing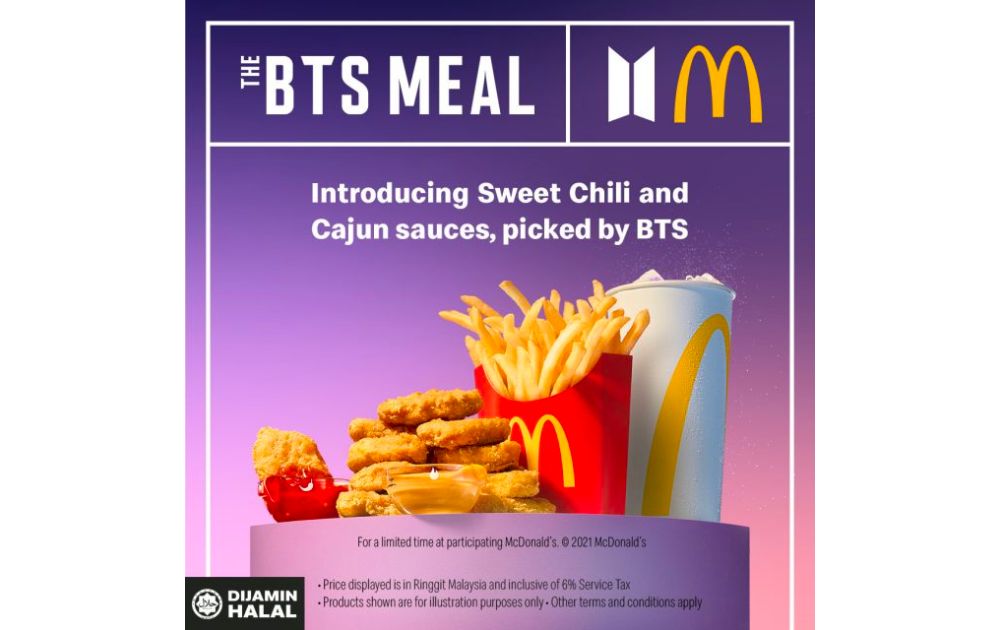 Last but not least on our promotional ideas is co-marketing with a relevant brand within your niche.
For instance, McDonald's BTS Meal offers a cross-promotion of both brands. A meal of fries, Coke, and ten-piece chicken nuggets with cajun and sweet chili sauces may seem simple. But the boy band's logo and the thought that they curated the meal make all the difference.
Pro Tip: Choose a co-marketer with the same demographic or psychographic profile as your brand. For instance, if you're a mattress brand, it would make sense to collaborate with brands that offer products related to sleep and relaxation, such as herbal teas or essential oils.
Pair these strategies with unlimited graphic design, and you'll be on your way to reaching your business goals.