Above all, a logo is arguably the most important visual element of business marketing within any industry. More than just a requirement for operational materials and collaterals, a logo summarizes brand identity and becomes the first ambassador that greets clients and customers.

This principle holds to one of the oldest continuous industries in the globe – the mattress industry. Just how vital are mattress logos to brands competing in the market?

According to statistics, furniture and bedding sales in the United States have been on a constant uptrend since 2009. The estimated spending on furniture and bedding sales in 2019 totals a whopping 114.5 billion dollars.

With a lot of well-established brands competing within such a lucrative industry, creativity in marketing strategies can be a huge deciding factor.

Lastly, exerting utmost effort in improving marketing tactics such as graphic design, email marketing copy construction, and eCommerce site, user-experience development can do so much in helping a mattress company gain more publicity and gear it for success.

10 Brands With Excellent Mattress Logos
Here are ten mattress brands with logos that sufficiently express brand identity.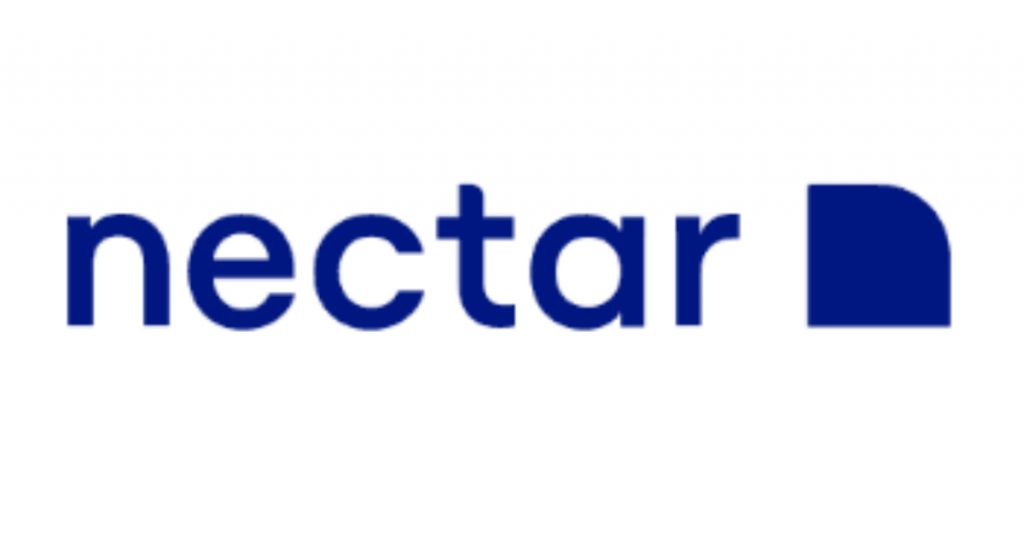 Nectar's logo features a simple sans serif font with clean edges and a touch of softness. There's a square image with a rounded corner on the top right side. It's somehow reminiscent of a blanket laid out on a bed, with one edge turned down.

According to their About page, their brand gears itself towards one goal. "We've aligned all our efforts around one simple promise: The best sleep of your life, guaranteed," the page said. The midnight blue hue of the logo somehow reflects this commitment. The white background gives the logo a quiet, minimalist look.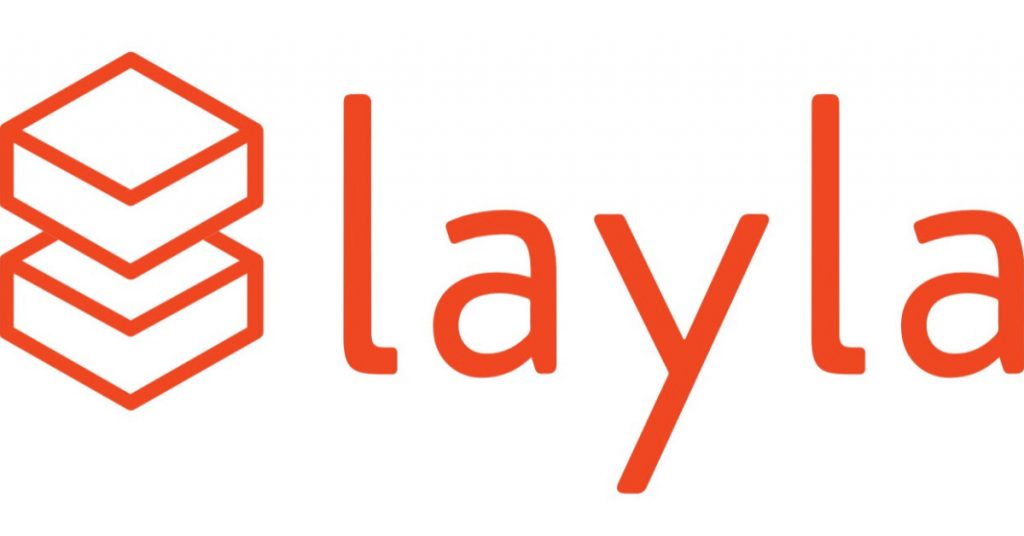 This brand's logo is made dynamic and vigorous by its orange-red hue and its laid-back text. On the left side of the company's name is an illustration that features two rectangular cuboids on top of each other. As unique as its logo is the brand's product offering – their copper mattress that's purportedly excellent for "back sleepers, side sleepers, and twisted into a pretzel sleepers."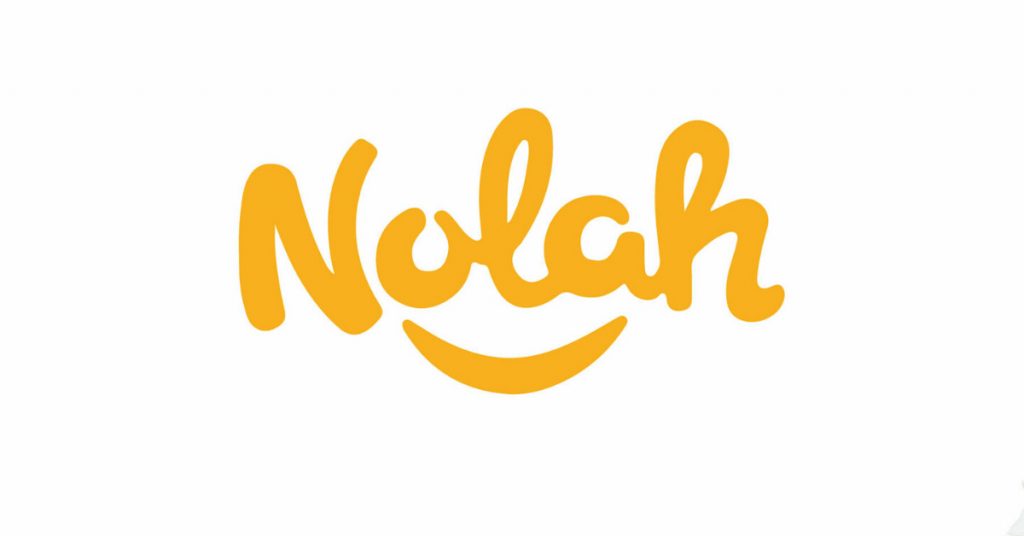 Nolah's symbol might be one of the most playful mattress logos out there. Veering away from traditionally serious and straightforward mattress signs, the brand went for a fun and dynamic look. Furthermore, the text logo is written in a longhand font ever so slightly curved. Plus, it has a quarter moon-shaped line below, resembling a smile.

The sign goes very well with the brand's tagline, "Start Waking Up Happy." The business' brand identity is contrarian and creative. However, instead of focusing on falling asleep or the process of sleeping, they put a greater emphasis on what customers can experience upon waking up.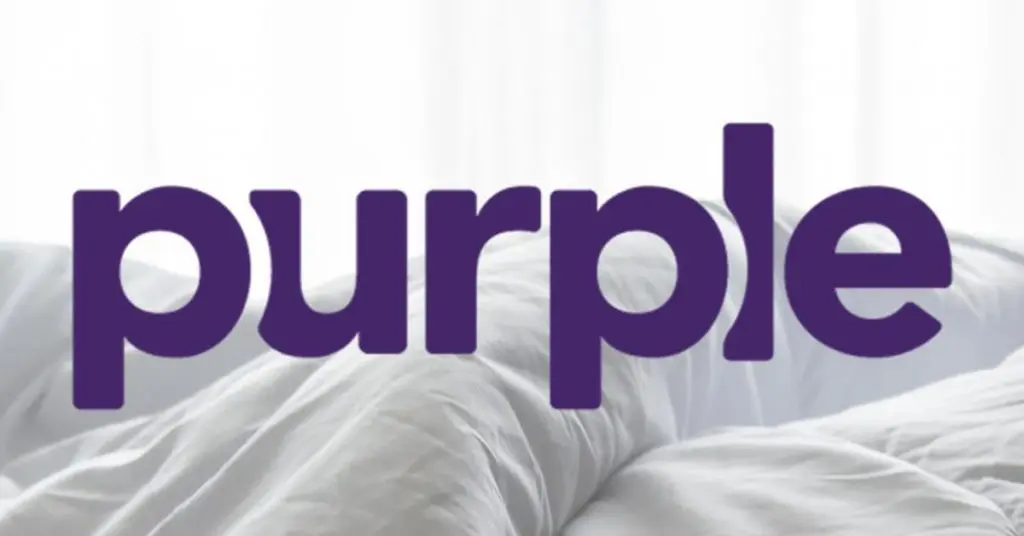 This boxed mattress brand describes its product as "the bed that broke the internet." Moreover, Purple says it's a bed designed for everybody and can adapt to each user's unique body, offering comfort and support at the same time. Purple's identity as a fun and youthful brand can be seen in its logo. Aptly colored purple, the text logo features P's that overlap with the next letter, suggesting creativity and going beyond typical lines.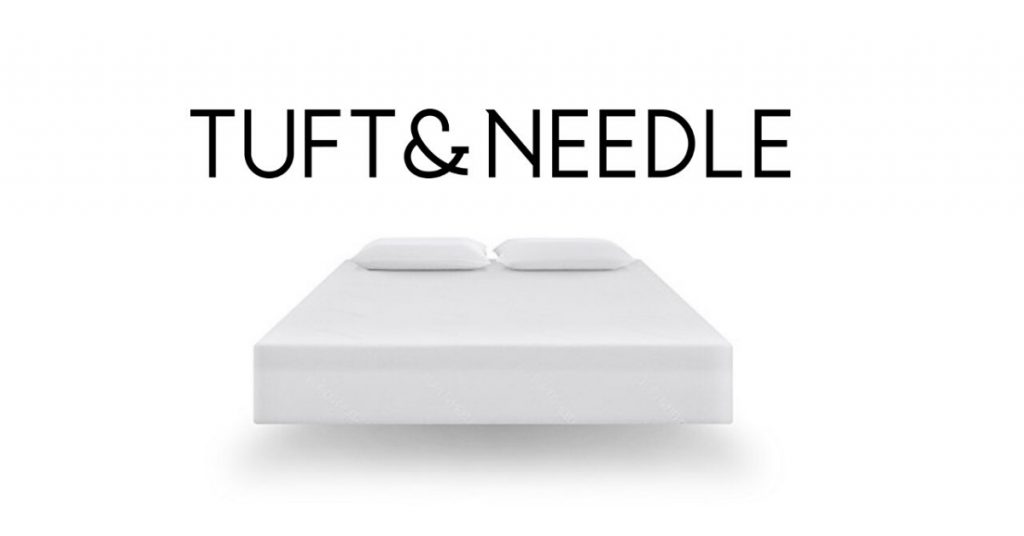 Tuft & Needle's symbol is as minimalist as they come. The text logo features all capital letters in sans serif font and with minimal letter-spacing. The ampersand serves as the center and highlight amid the straightforwardness of the text. The logo of the bed-in-a-box brand fits very well in its plain and straightforward website. It dons a neutral color palette and just a tinge of mint green accent.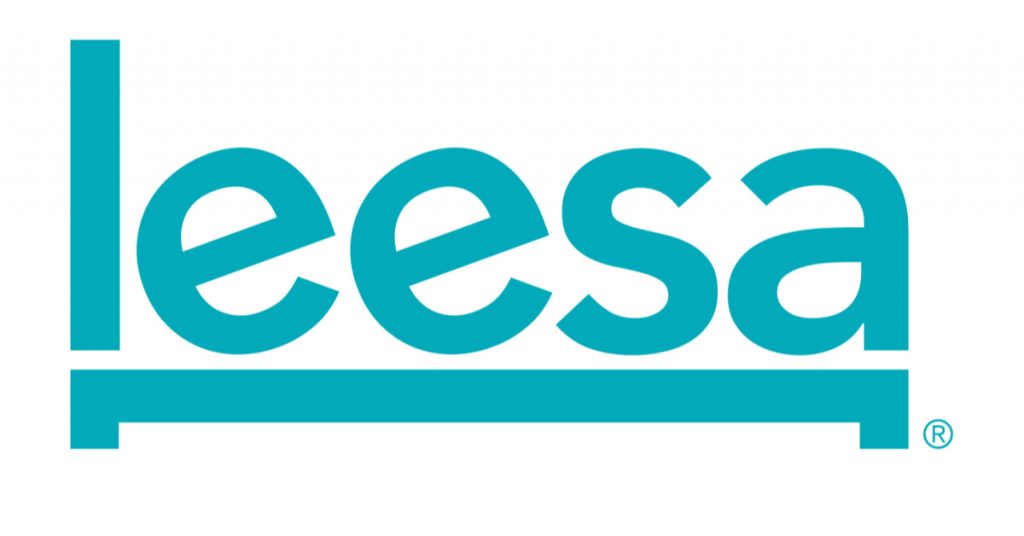 Take one look at Leesa's logo, and you'll know it's a company that specializes in bedding. The logo features the brand's name, written in a bold, sans serif font. Below it is a horizontal line with little bars on each end, resembling a bed. Additionally, the image looks professional but lively in a teal hue.

This bed-in-a-box brand offers a branding identity that's as fresh as its logo. According to their About page, the venture was initiated by founders who grew tired of over-promising but under-delivering mattress companies. The frustration pushed them to take on a direct-to-consumer, online mattress business.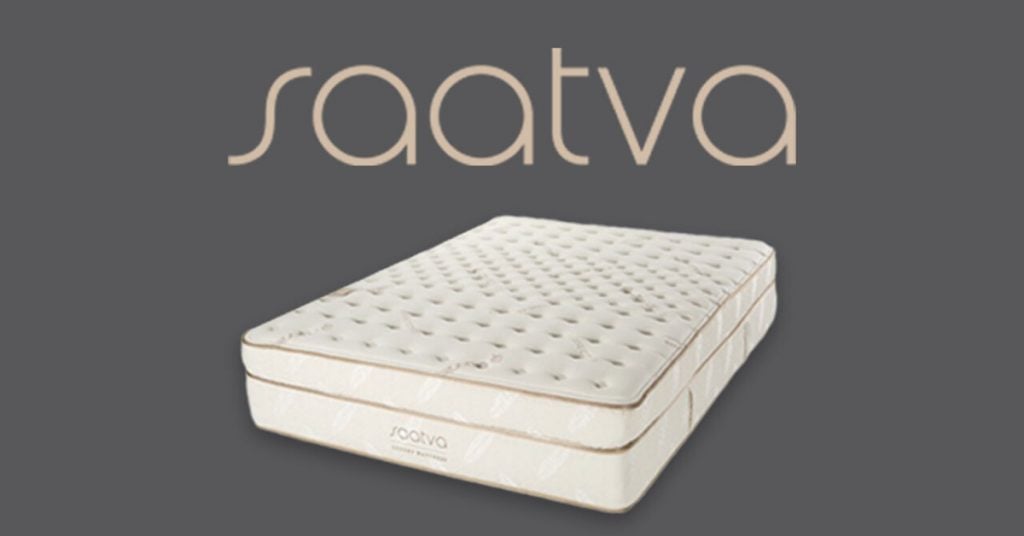 Saatva's logo may be plain, but it's nothing short of sleek and elegant. The text logo features a modern-looking text with almost perfect circles for letter A's negative space. The logo, just like the accents on the company's website, looks classy in tan. The expensive look of the logo reflects the venture's identity as a premium brand. Their website blatantly says, "This is not a bed in a box… Hand-delivered and set up in your home, never stuffed in a box."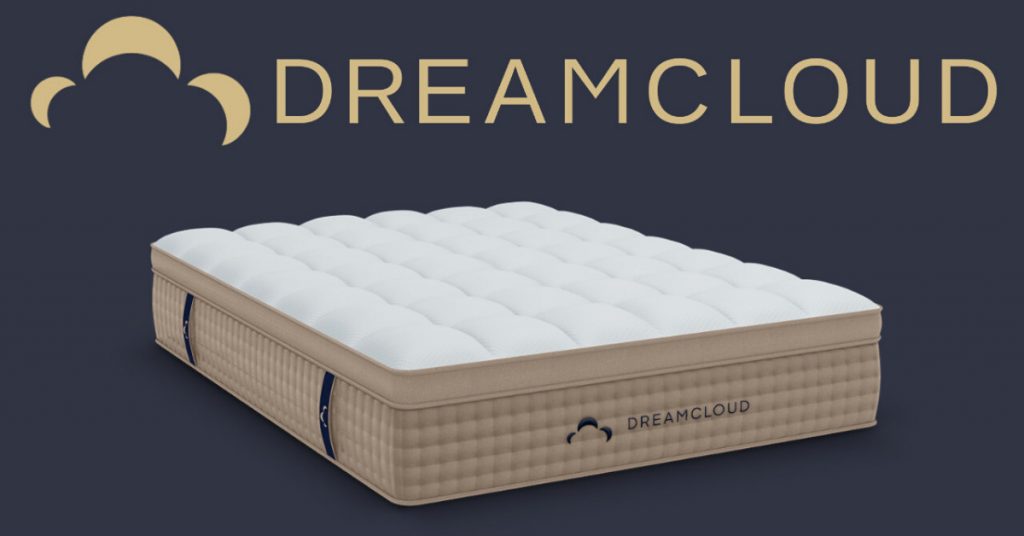 DreamCloud sells mattresses, bases, and beddings. They offer premium services, including a lifetime warranty, free shipping and returns, and a 365-night trial. In addition, they also highlight their formula that uses innovative sleep science. Components like gel memory foam, a quilted Euro Top, and an innerspring coil system are to name a few.
The identity of DreamCloud as a business that offers premium and luxurious offerings is encapsulated in its logo. DreamCloud is written in all capital letters in unadorned sans serif. At the left-hand side of the text is an illustration of curves that subtly resembles a cloud. The image makes for a strong impression that doesn't over-impose.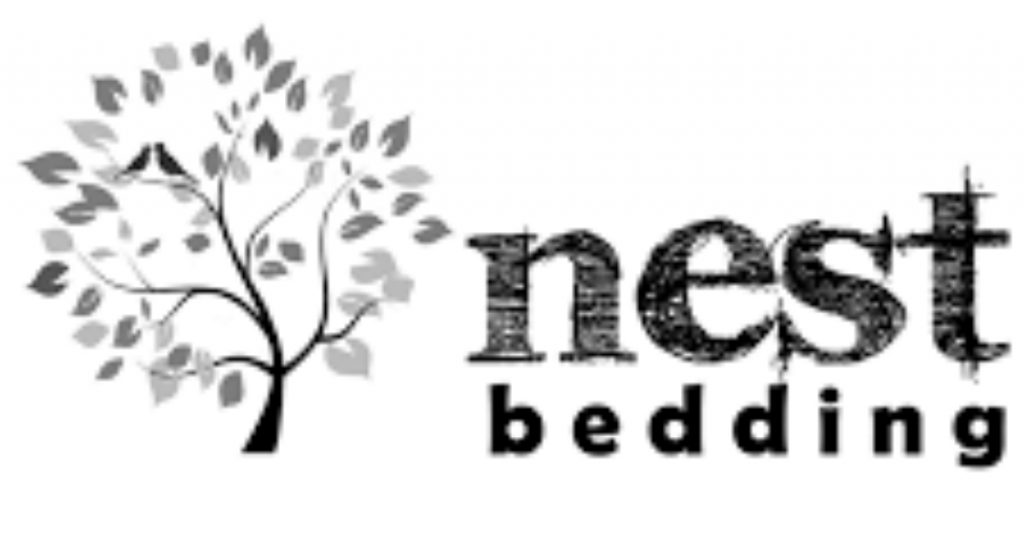 Nest Bedding offers fresh and organic visual branding that reflects their tagline, "love where you sleep." The black and white logo uses a lettering font with excess strokes here and there. In short, it makes it look like it was hand-crafted. On the left side of the text is an image of a tree. The logo complements the photos used on the website, mostly showing parts of a Scandinavian-style style home with plant accents.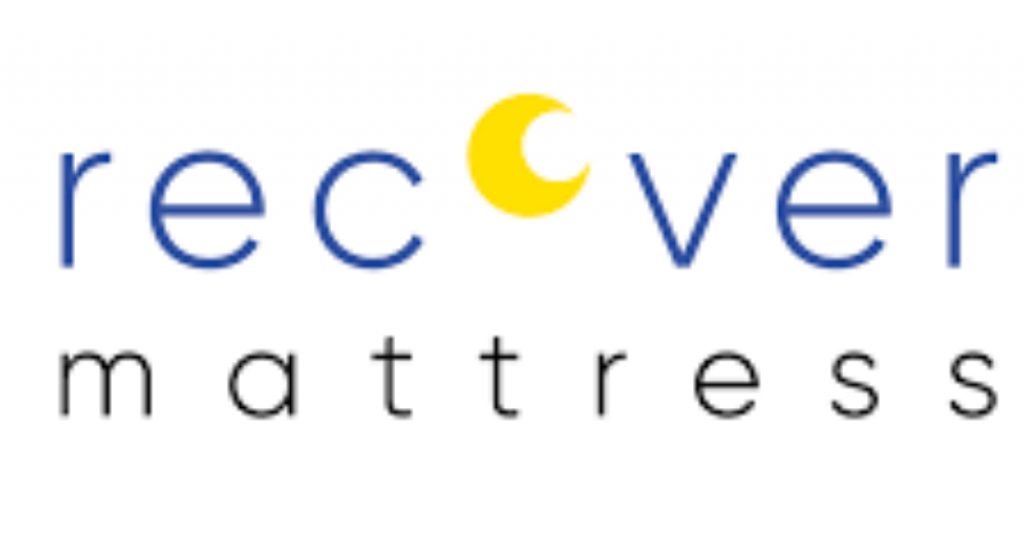 This brand's logo might be one of the most simple but visually effective mattress logos in the industry. Recover Mattress aims a target market of young, active people. Moreover, the brand anchors on the premise that muscle growth and repair diminishes when one doesn't get adequate sleep.

Plus, this bed-in-a-box brand also has offers that would appeal to its market, including "off to college" specials. The logo of the business displays a youthful feel that's easily relatable to its audience. Lastly, despite the fresh look, it doesn't look overdecorated and unprofessional.

Updated January 9, 2020