Print-on-demand t-shirts are taking over the internet and we're all about it! There's no better time than now to start your own t-shirt business. It's easy and you don't need an entire warehouse to store your inventory. Almost everything is done for you! All you need to do is upload t-shirt designs. There are a ton of marketplaces, graphic design services, and printers that will give you everything you need from the comfort of your own home.
You don't have to look any further on the graphic design side. Because Penji has got your back. Save money and time by signing up for a Penji plan. This way, you can release more designs to sell and get more customers to add to their carts. Before you get a brief overview of what Penji can do to help you, check out how POD can become your side business or a full-time job.
What are print-on-demand t-shirts?

Print-on-demand t-shirts, or POD, is popping up everywhere. Print-on-demand t-shirts make it easy for sellers to sell merchandise with original graphic designs but without the hassle. All you have to do is upload a design onto their platform and they take care of the sourcing, manufacturing, and shipping. And because it is on their website, there will already be an existing customer base that you can narrow in on.
What's great about print-on-demand services is you don't have to keep any inventory. So don't worry if you're living in a small apartment with barely any more closet space to fit your paper towels. Your main jobs will be to come up with graphic designs, writing good titles and descriptions of your design, and marketing to the right audience. The frequency of these tasks will vary for each print-on-demand t-shirts seller, but you'll have to put work into each of those in order to be successful.
T-shirt designs

One of the reasons why print-on-demand t-shirts are so popular is because it takes away the hassle of everything else that comes with having a t-shirt business. The only part you really have to worry about is the design. For many marketplaces, there's very little set up. The eCommerce store, sourcing of t-shirt blanks, printing, and shipping is done for you.
There are many options when it comes to acquiring t-shirt and other merch designs, but very few know what it takes to design for POD marketplaces. Each platform has its own set of rules that you must follow, or you're banned from selling.
If you're looking for a graphic designer, find one that completely understands the terms and conditions for the marketplace that you're selling from. You want to also make sure that each design is original and unique. You will come across companies that offer packages of 30+ designs. The problem with these packages is you don't know if you're the only person receiving these designs or if the designs are even good enough to sell.
The best designers will probably have had print-on-demand t-shirts in their portfolio. You should receive individualized attention to each of your t-shirt design requests. Revisions should be available, especially if you are an avid seller. Look out for those signs and you may have a graphic designer you can trust with your print-on-demand t-shirts.
Print-On-Demand Marketplaces and Printers
It seems like there is a new POD marketplaces popping up every day. There are a ton to choose from, but know which are the best print-on-demand companies to set up shop in. Here are a few that cater to print-on-demand t-shirts, mugs, frames, and more:
Merch by Amazon – Amazon marketplace dedicated to Merch sellers. The amount of design slots available is determined by your tier. As you sell and upload, you will climb to higher tiers and more slots will be open to you as a seller.


Printful – Prints your custom designs for you to sell in store or in a marketplace. Printful can print on clothing, accessories, and even home goods!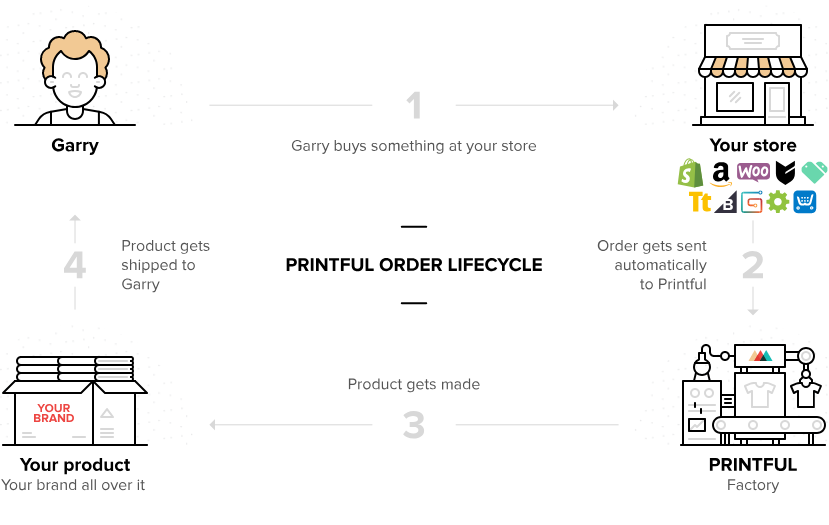 Etsy – Marketplace to sell your products. Set up your own Etsy store and partner with an approve production partner like Printful. Upload pictures with price and description and the production partner will fulfill every sale.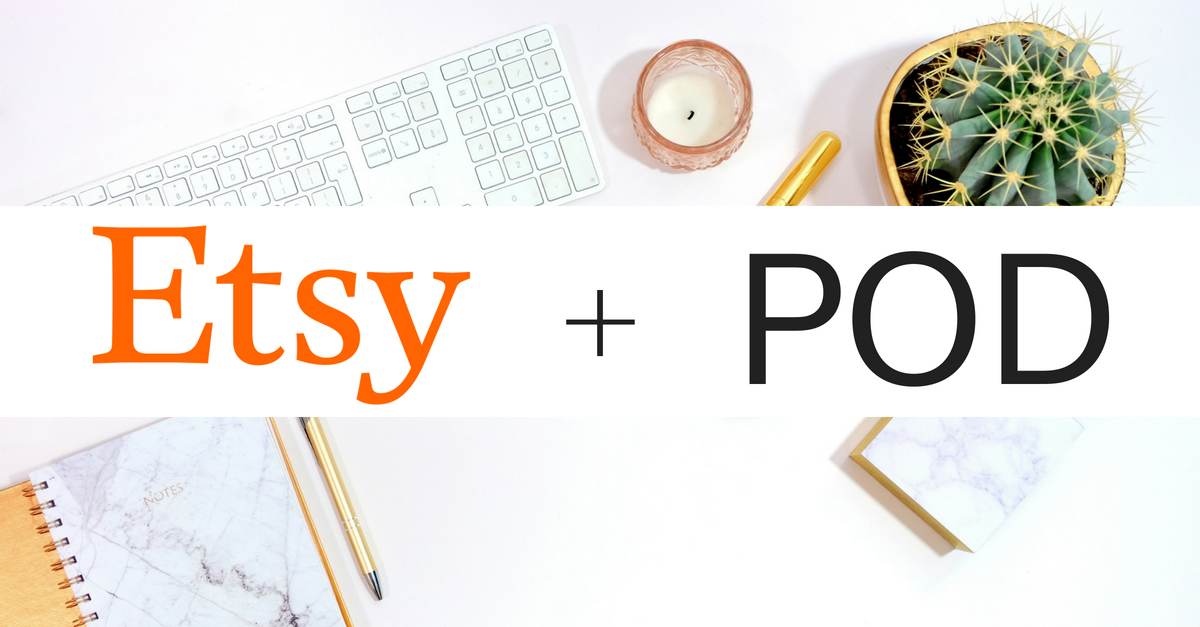 Printfly – Print provider for your custom designs. You can choose from a wide range of products to be printed on and sell in your choice of marketplace.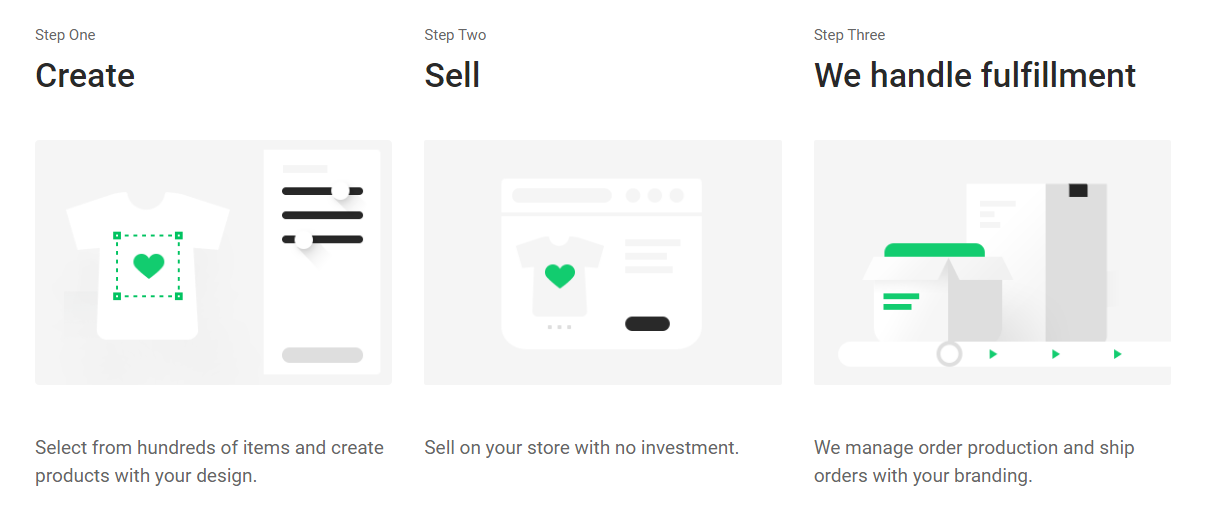 Redbubble – Marketplace to sell your designs on different products. Redbubble handles printing and shipping to almost anywhere.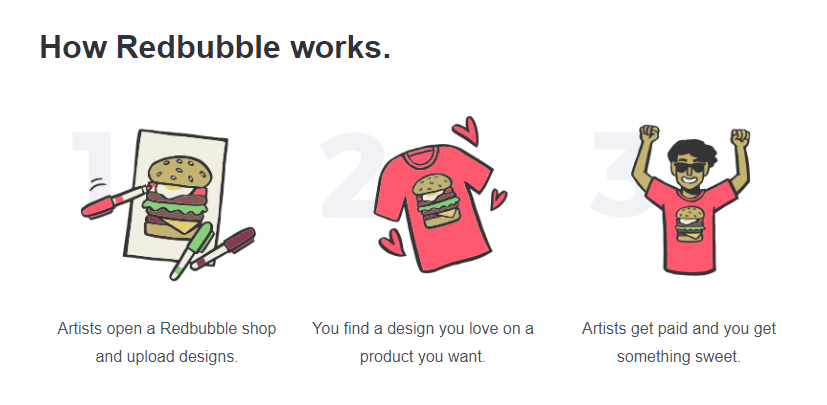 Society6 – Marketplace that sells original designs on 30+ premium consumer goods. Artists upload designs and Society6 fulfills the shipment.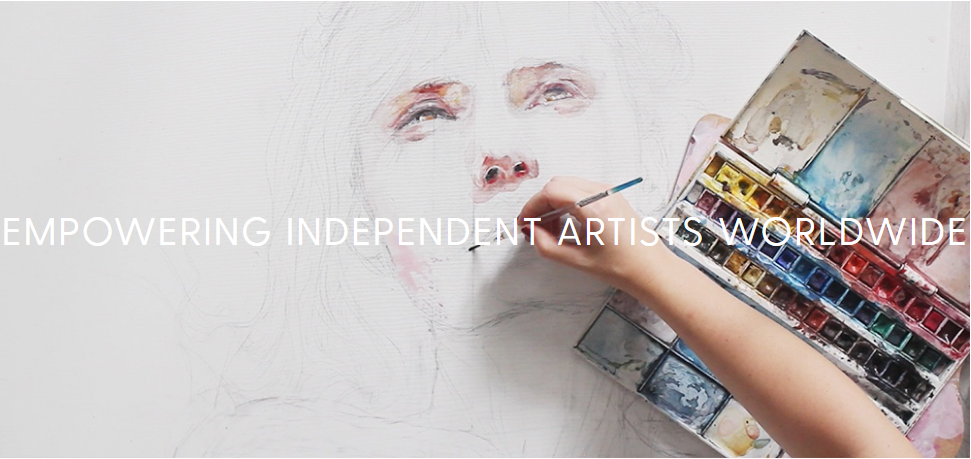 Support groups
Whether you're just starting off or a POD veteran, you're always going to need advice here and there. It's nice to know that you're not alone. If you're going through a problem, there will be other POD sellers that have faced the same issue and can help you through the crisis you're in. You can find groups on Facebook, Quora, Reddit, and other forums. Some specialize in print-on-demand t-shirts, and other focus on marketplace struggles. So, if you have a question, someone will be able to answer it.
Succeeding
Another reason why print-on-demand t-shirts are taking over is that it has a fairly high success rate. As long as you treat it as an extra side income and not quit your job when you see your first sale, you'll be okay. You will hear of incredible success stories on how someone made millions off of print-on-demand t-shirts, but take it with a grain of salt.
It is very possible to achieve a nice paycheck from the royalties at the end of each month. Millions of people are doing it, and you can do it too. If you're looking for more tips before diving in, you can check it out here.
Get T-Shirt Designs on Penji
If you're thinking of selling your shirts on a POD platform but need various designs, you can entrust the design work to Penji. As an unlimited design service, you don't have to worry about a per-project or per-hour payment. Plus, you don't even have to hire a designer onboard. Because Penji already has vetted designers ready to tackle any design challenge you might have. All you need to do is subscribe to make your first request. And see how Penji can streamline your POD operations.
But while we have you, here's how you can submit your design request when you subscribe to Penji.
1: Submit a Design Request

Once you subscribe to Penji, you get access to the Penji platform. From there, you can start by clicking the +New button.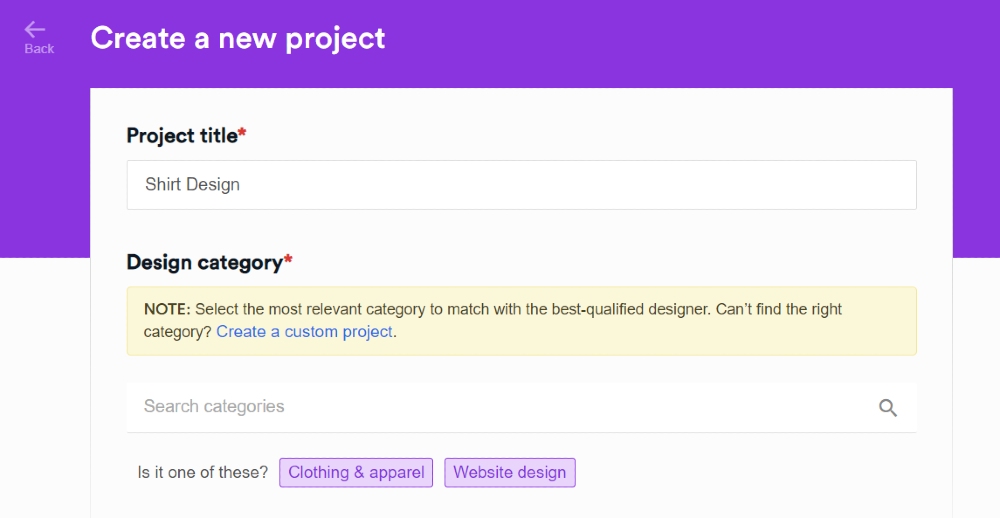 Then, you need to type in the Project title and select a Design category. For shirts, please choose Clothing & Apparel as the category.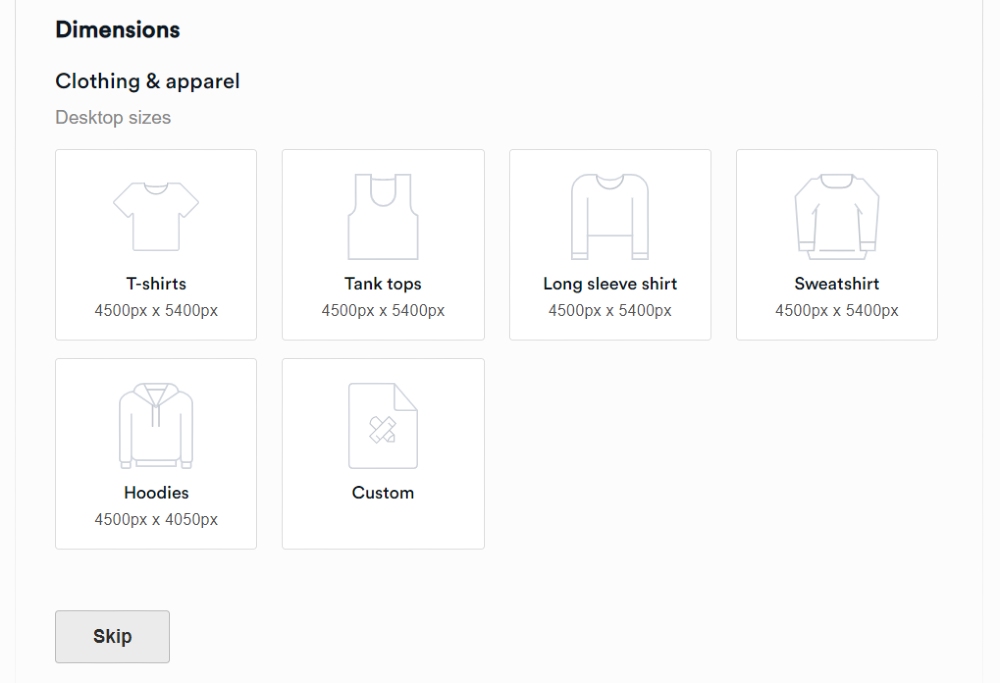 After this, select shirts on the Dimensions section.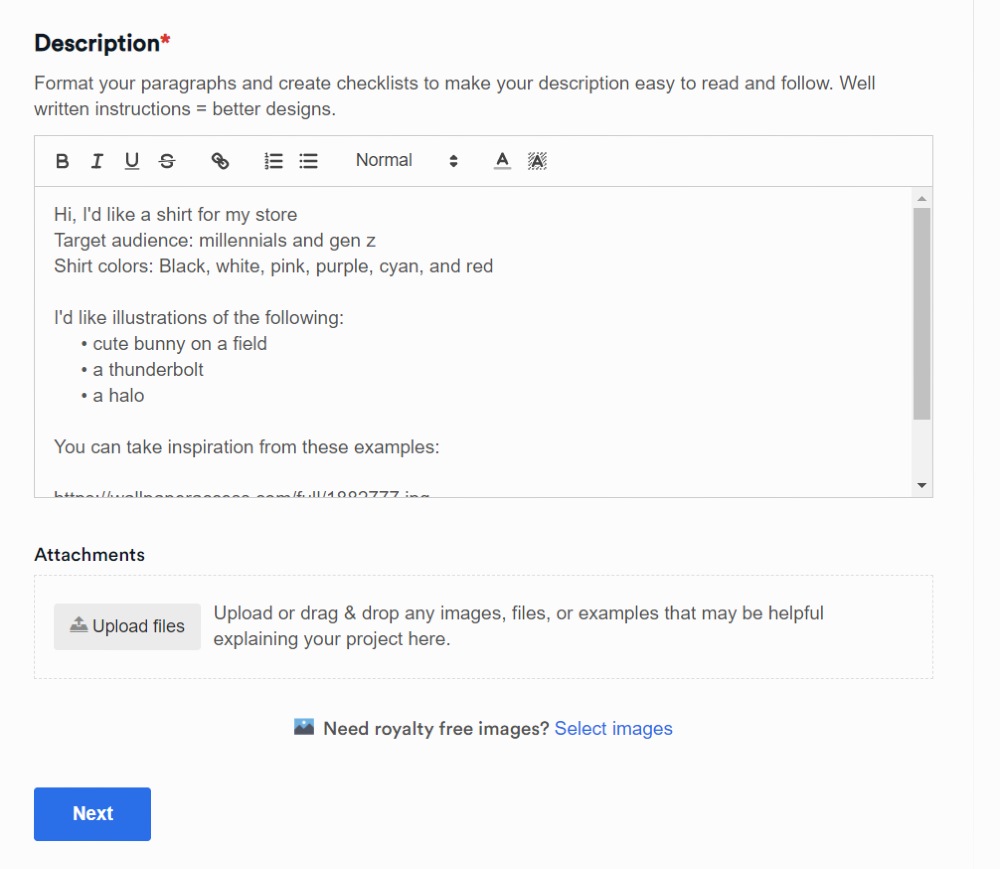 You'll then see the Description field pop up where you need to provide the details of your design request. Make sure that it's clear and specific. For example, you want a specific font for the copy or an illustration of an animal or person. Plus, you can even provide examples for inspiration. This way, it reduces the number of revisions on the design.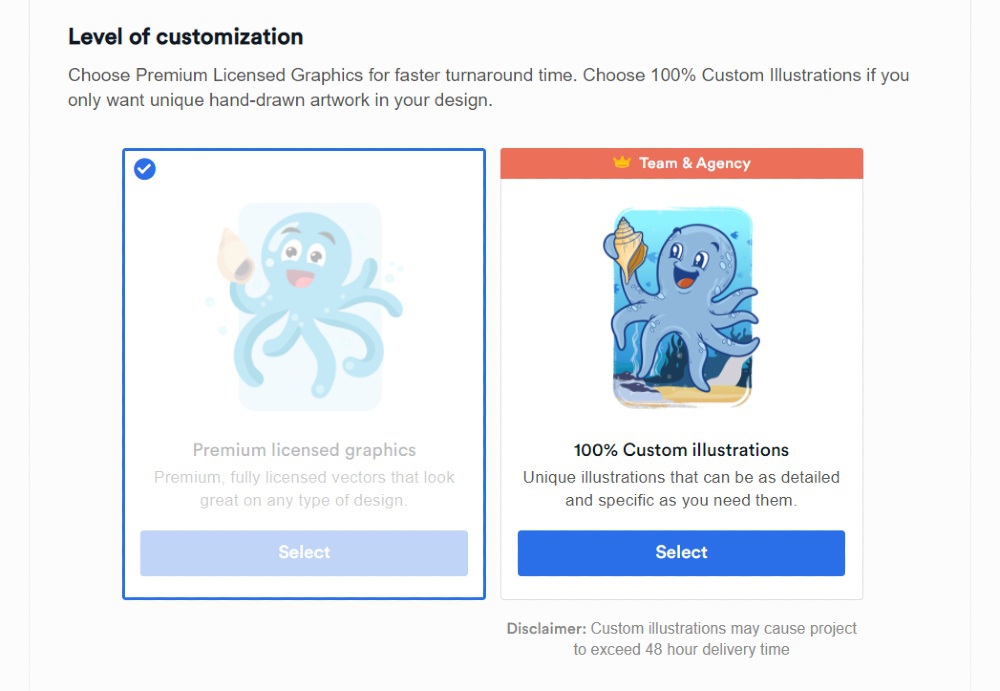 Once done, click Next. And then select the Level of Customization, File deliverables, and Associated brand.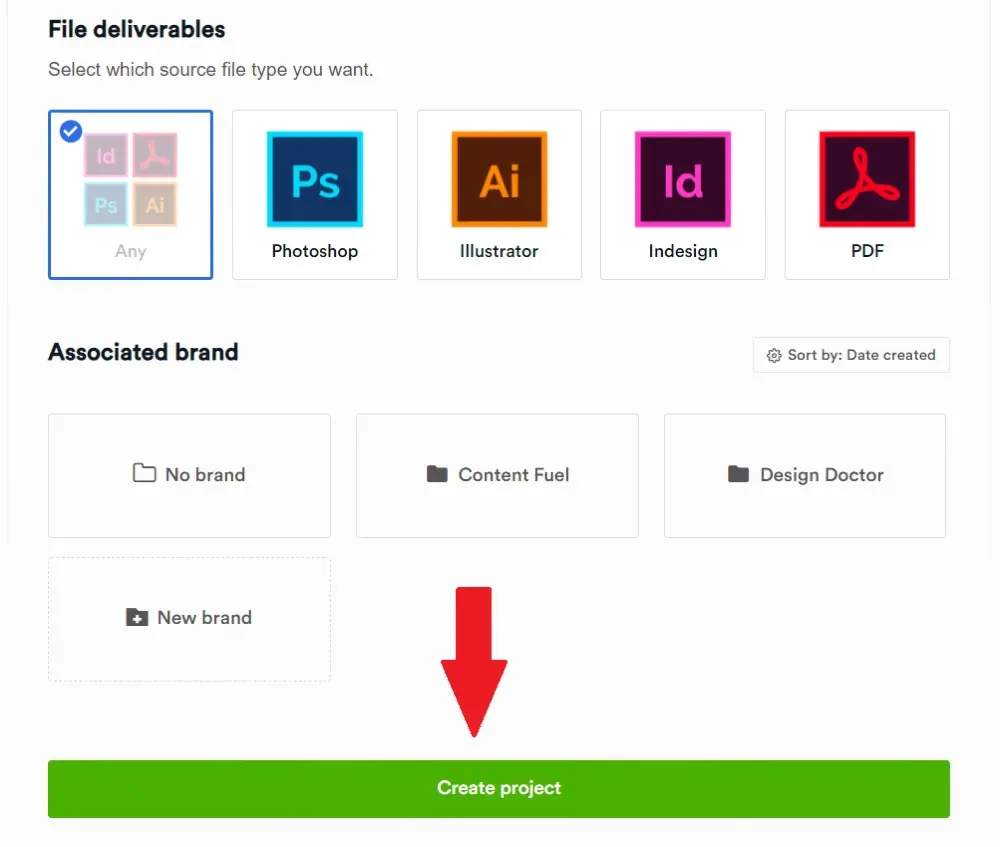 After this, go ahead and click Create Project, and you finally have your first project up on the Penji platform. A designer will then work on your project, and they will submit the first draft within 24 to 48 hours.
2: Review the Design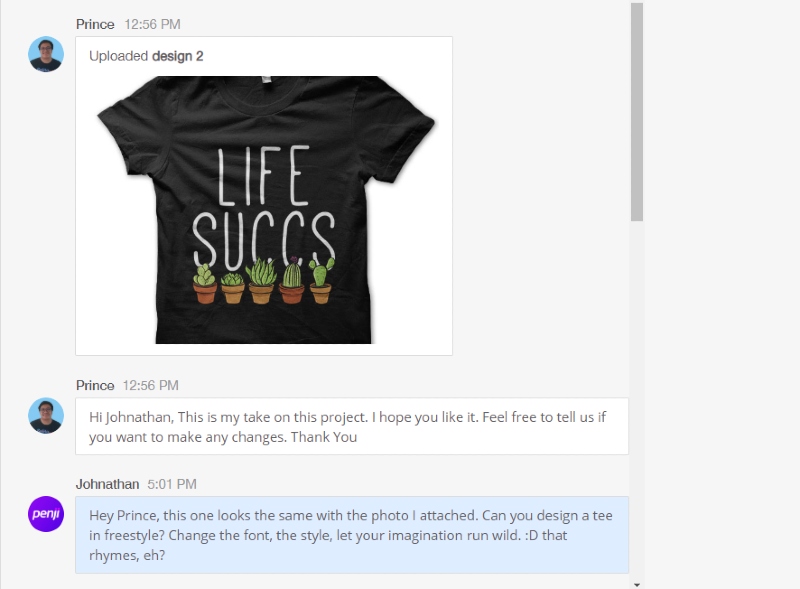 Once the designer uploads the first draft, you can look at it and see if it needs more enhancements. If it needs a few more tweaks here and there, you can type it in the chat OR use the built-in revision tool. All you need to do is point and click on the areas where it needs more work. From there, the designer can edit those right away.
Plus, you don't have to worry about paying extra for revisions. On any Penji plan, you have unlimited revisions.
3: Download the Design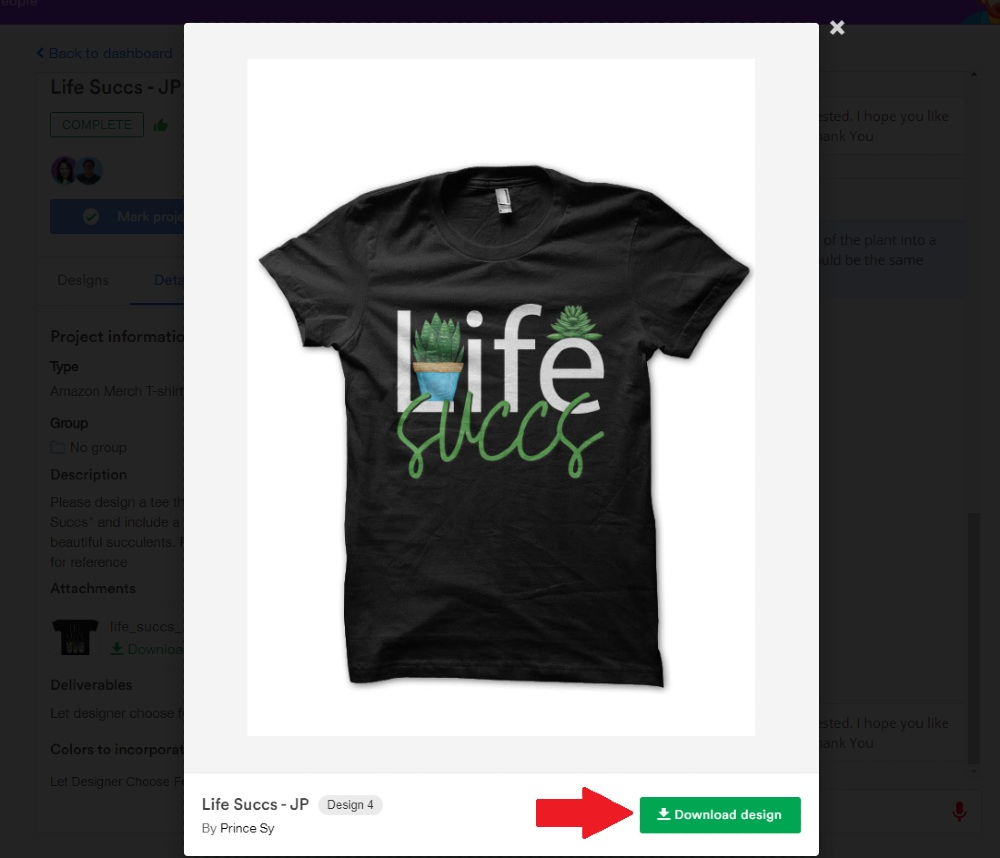 If the design is all good, you can click the blue Download button. You'll get all the source files, plus you'll also have 100% ownership of the files. Not only that, you can always retrieve your files whenever you need them too. Log back into the Penji platform, and download the files once more.
Final Thoughts
Once you've decided on starting a t-shirt business, you need to determine which services and marketplaces to use and sell your shirts. And since designs are a high priority for your shirts, you need a reliable graphic design service like Penji to become your partner throughout this endeavor.
Sign up for the Penji's Pro plan. It's $499/mo, and request all the t-shirt designs you need. Not only that, but you can also request designs for social media graphics, email visuals, and more. It's an all-inclusive plan. No hidden fees. No need to worry about subscribing to an extra plan. We've got you covered. Subscribe today, and try the platform 100% risk-free for 15 days.