Get ready to turn the page on boring advertising and step into the world of magazine ads that captivate and inspire.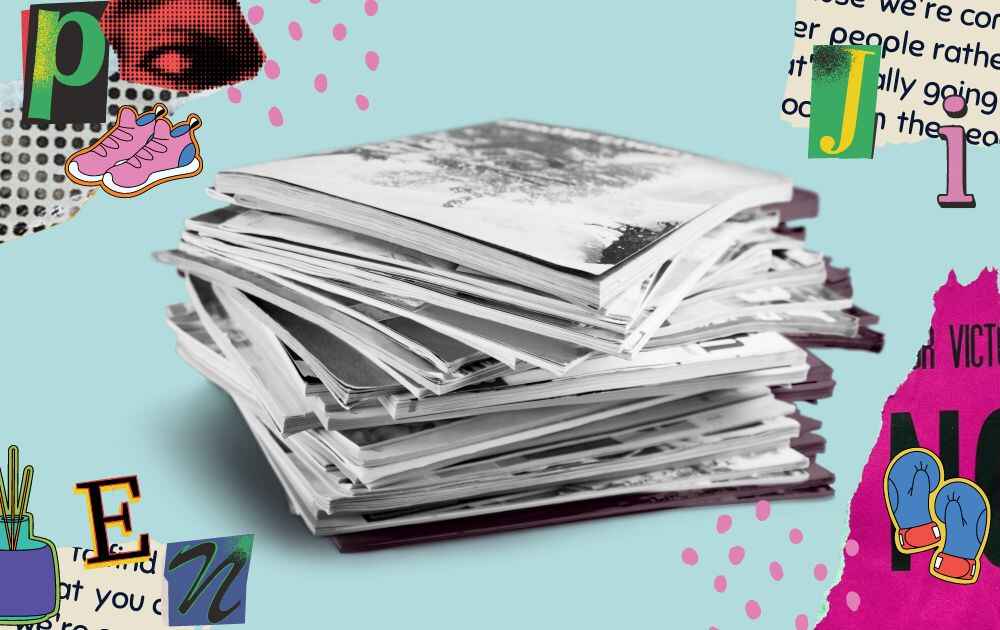 Statistics tell us that despite the digital shift, the total number of magazine readers in the U.S. remained above 220 million each year between 2016 and 2020. That said, it's not surprising why many brands invest in excellent magazine ad design. After all, magazines are one of the best channels to market products and services, thanks to their targeted audience.
In this article, we'll discuss what goes into advertising art that puts the brand at the forefront. The great thing is, you don't have to do the tedious task of designing yourself. You can delegate that to a pro designer by signing up for Penji, just like some of the most innovative brands across the globe.

What Makes a Good Magazine Ad?
According to Houston Chronicle, a page in a local magazine can cost a few hundred bucks. On the other hand, a page in a popular national publication can set you back a staggering $500,000.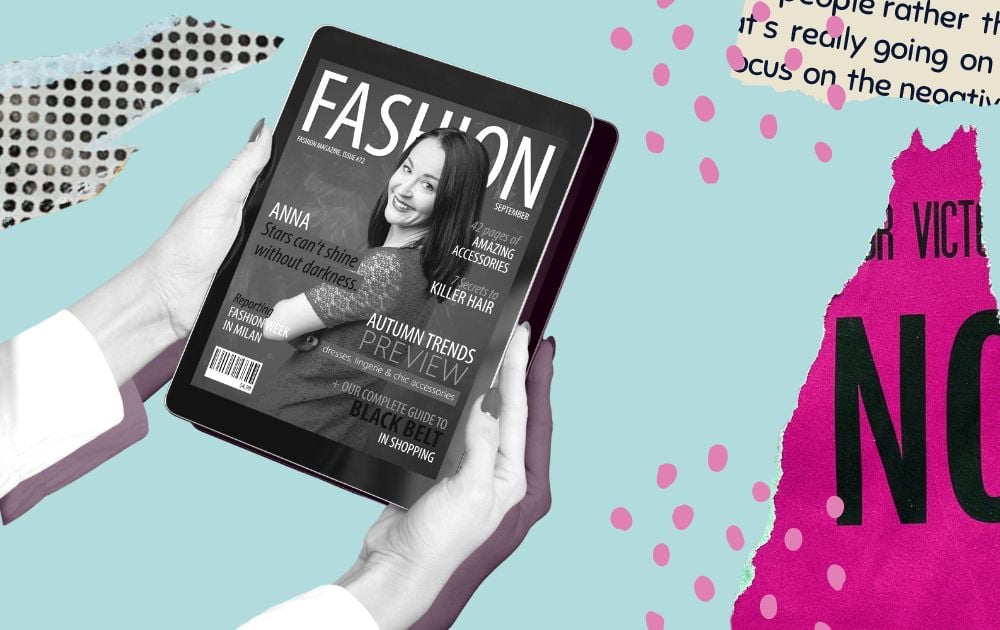 Despite the steep fees, however, browse most magazines, and you're likely to find a ton of ads. This is because magazines offer unique benefits, such as the following:
As mentioned above, these publications are targeted at certain niches. For instance, some magazines were solely created for golfers, crafters, and foodies.
Most readers pay undivided attention to a magazine they're reading. Unlike broadcast or outdoor ads, you won't have to compete with other activities.
Print media offers permanence. Once you have a printed copy, you can keep it for as long as you want. On the contrary, digital and broadcast media can't offer the same benefit.
How do I Create a Magazine Ad?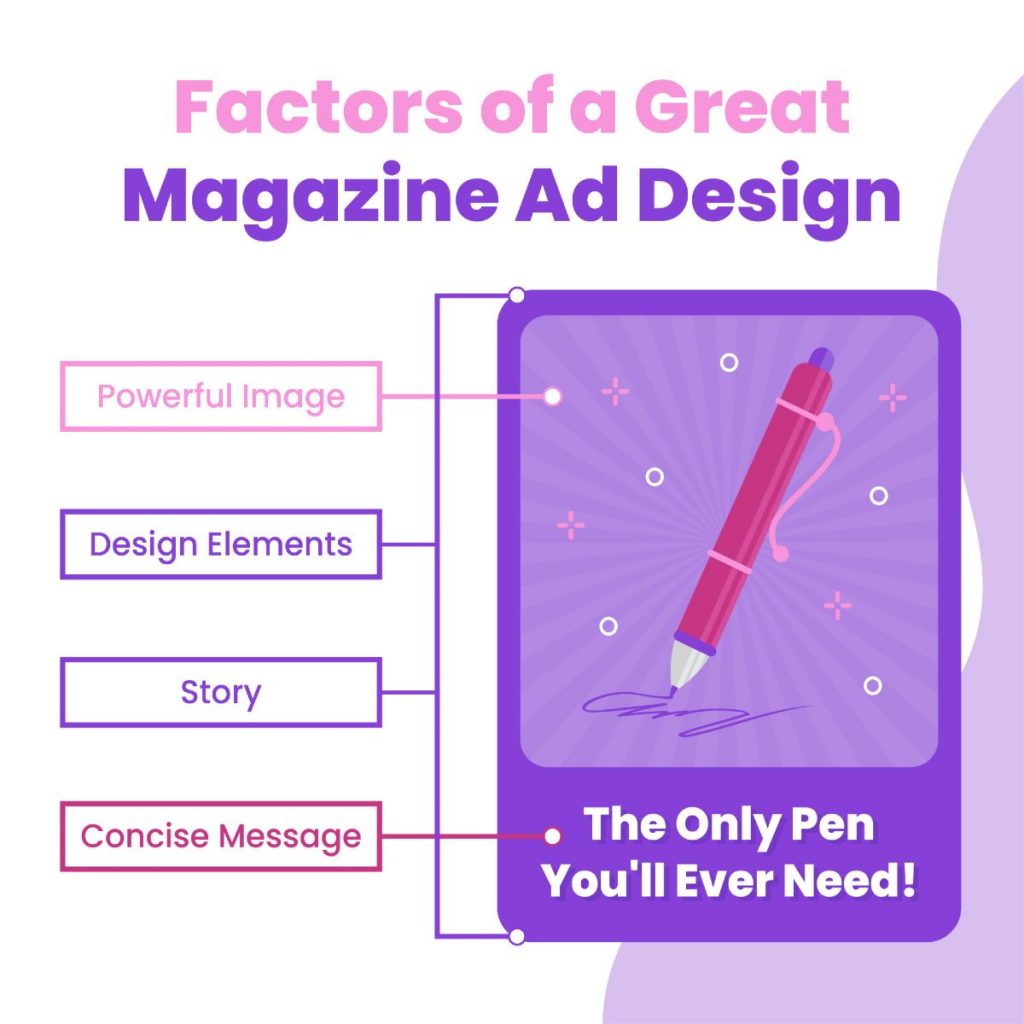 Here are some factors to keep in mind when creating or brainstorming for advertisement design ideas:
Concise Message. The visuals should be short and sweet. Also, it should capture readers' interest at a glance; assume that they don't have much time to read through a long copy.
Powerful Image. Likewise, the image should be interesting enough to make the audience stop flipping the pages and focus on your ad. It should hook them the moment they lay eyes on it.
Design Elements. A witty copy and an attention-grabbing image won't work if they aren't related to the story of your brand. Remember, every marketing asset is a building block you use to put up your venture's stable foundation.
Story. The graphic must display a good grasp of design aesthetics. Lines, colors, typography, and all other elements should work together to form a solid and cohesive visual message.
Ensuring these factors are covered can help gear your ad to appeal to your audience and improve brand recall.
What are some magazine advertisement examples?
There's no magic formula for a magazine ad design template that works every time. However, looking at top graphic design advertisement examples can surely inspire you to create the best visual for your brand. Here are some eye-catching print ads to motivate you as you brainstorm for yours.
1. Revolution Cooking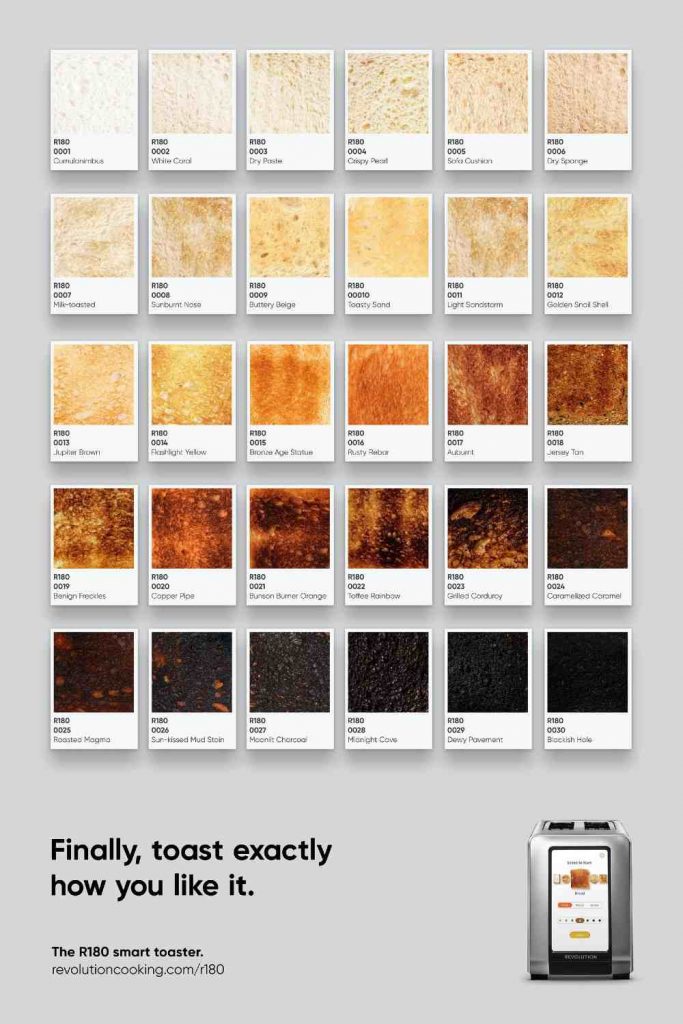 This magazine ad design for a smart toaster brand is surely eye-catching. What looks like a board of color swatches at first glance turns out to be various levels of toast-doneness.
2. Save the Children Indonesia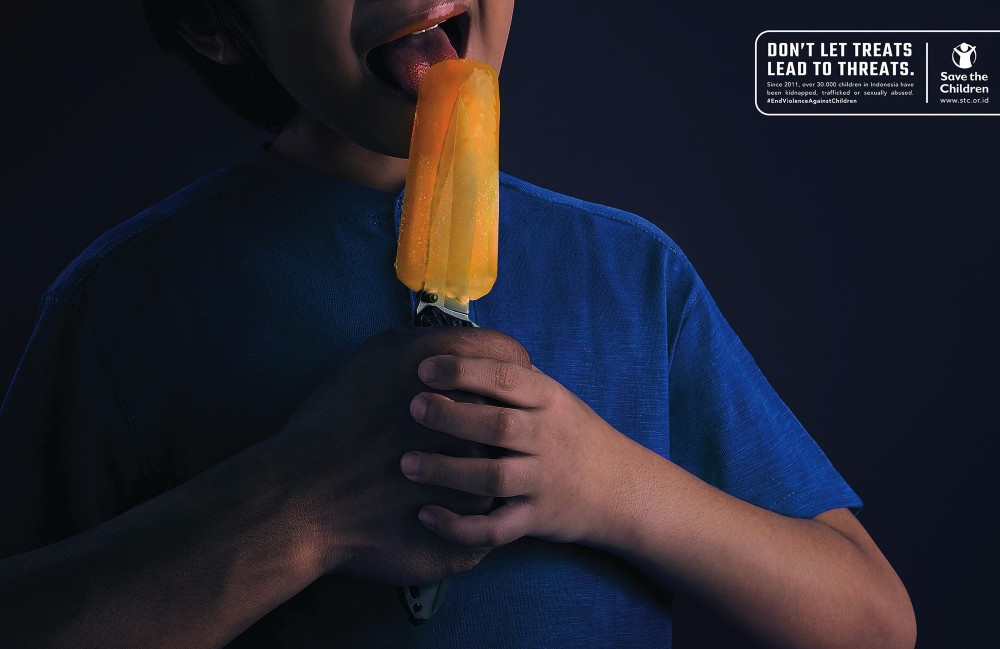 Initially, this image seems to be harmless – a kid enjoying a popsicle. However, the image that's underneath the ice lolly leads to a strong message.
3. Nissan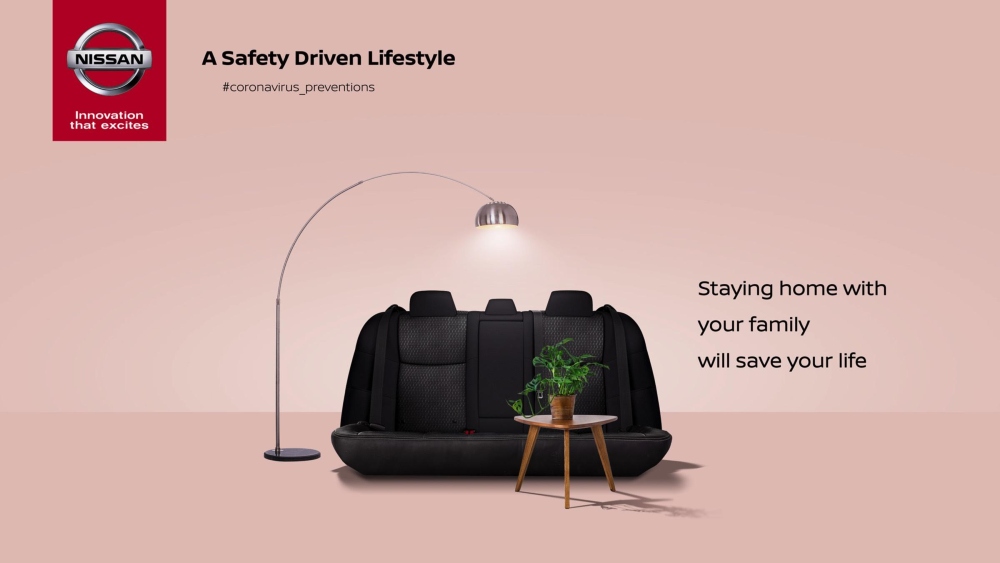 One trait of award-winning print ads is their subtle wit. This ad, for example, encourages people to stay at home amid the COVID pandemic. Despite the message, it still manages to slip its element into the visual.
4. McMobile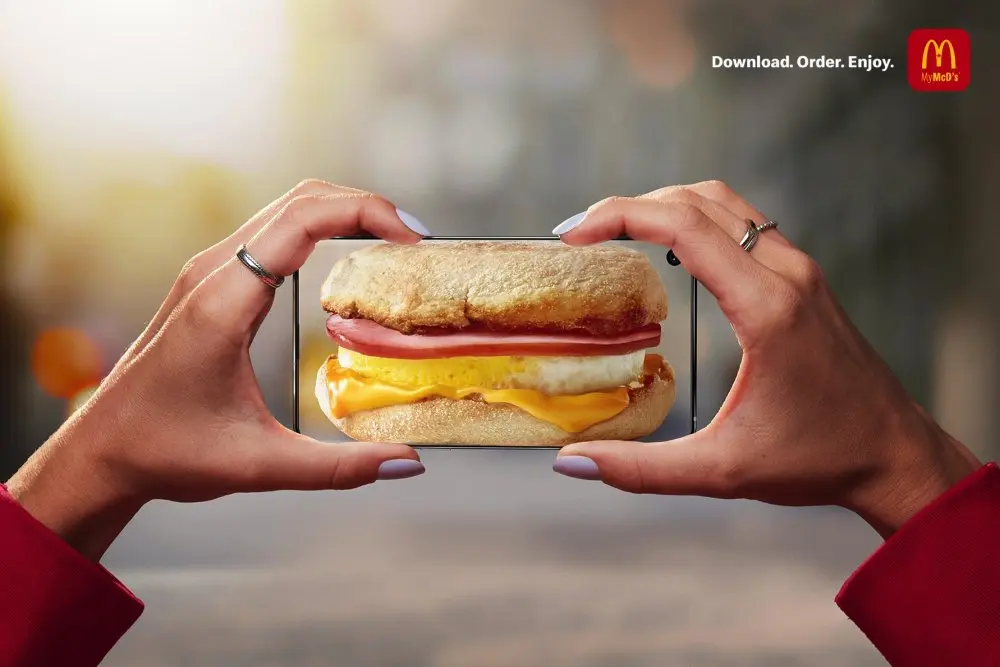 If you're looking for ways how to make a print ad look amusing, this ad is a great example. The hands look like they're holding a breakfast sandwich at first glance, which turns out to be an image on a smartphone.
5. Bonn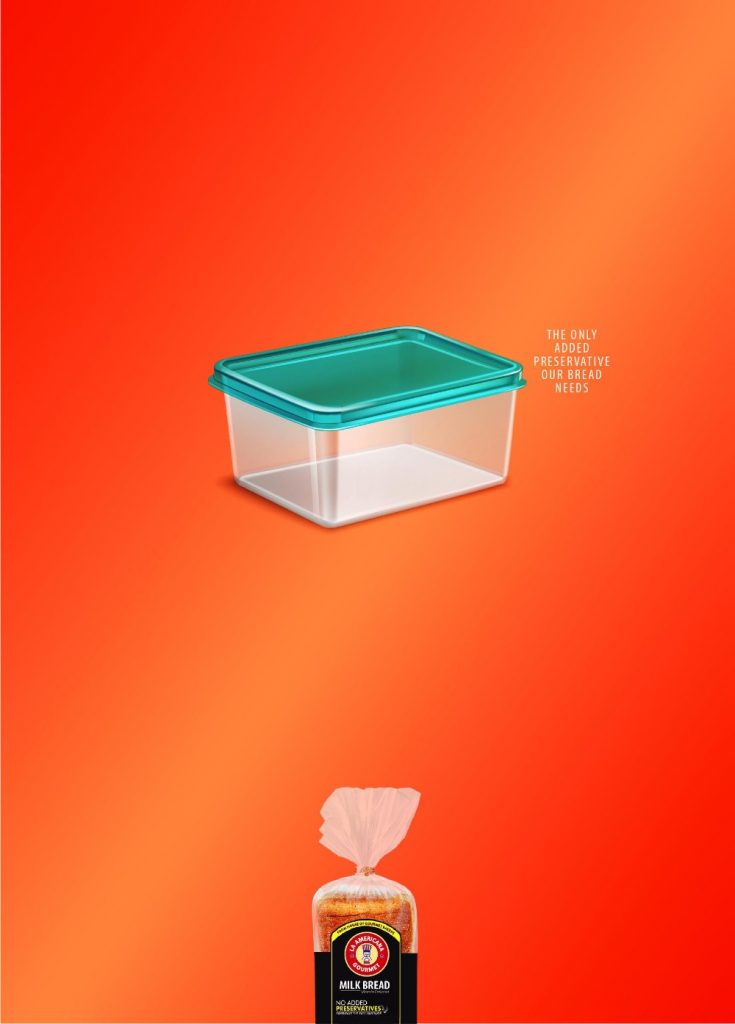 This magazine ad design proves that your image doesn't have to be complicated if your concept is clever enough.
6. Keloptic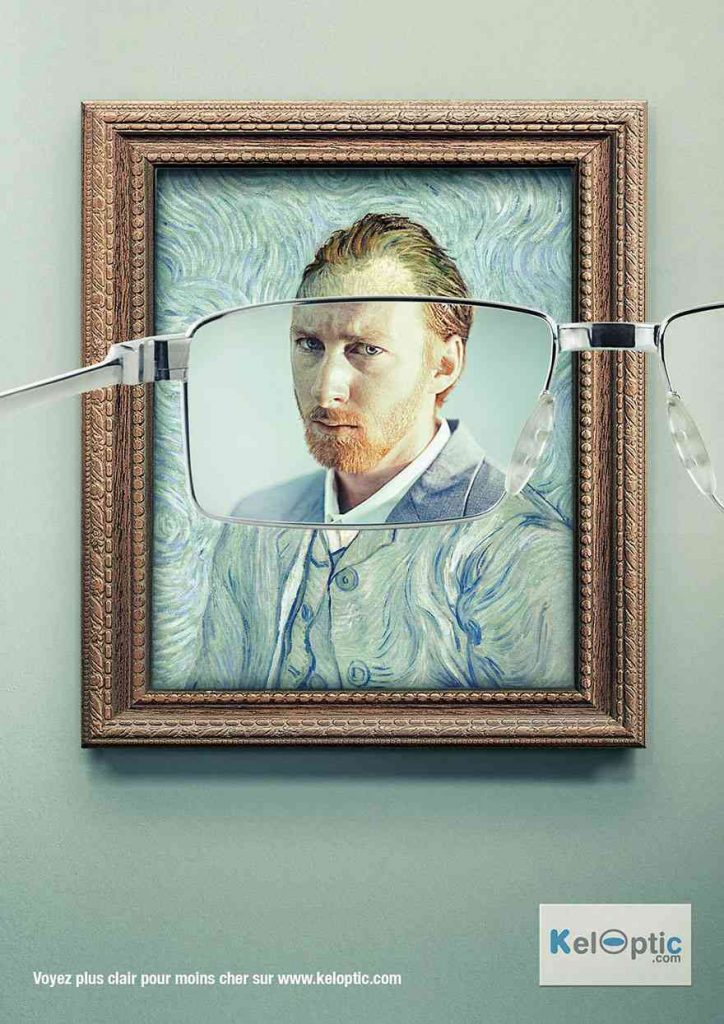 This ad campaign for an optical firm uses creative images of expressionist paintings turned into hyperrealistic images with the help of eyeglasses.
7. WeightWatchers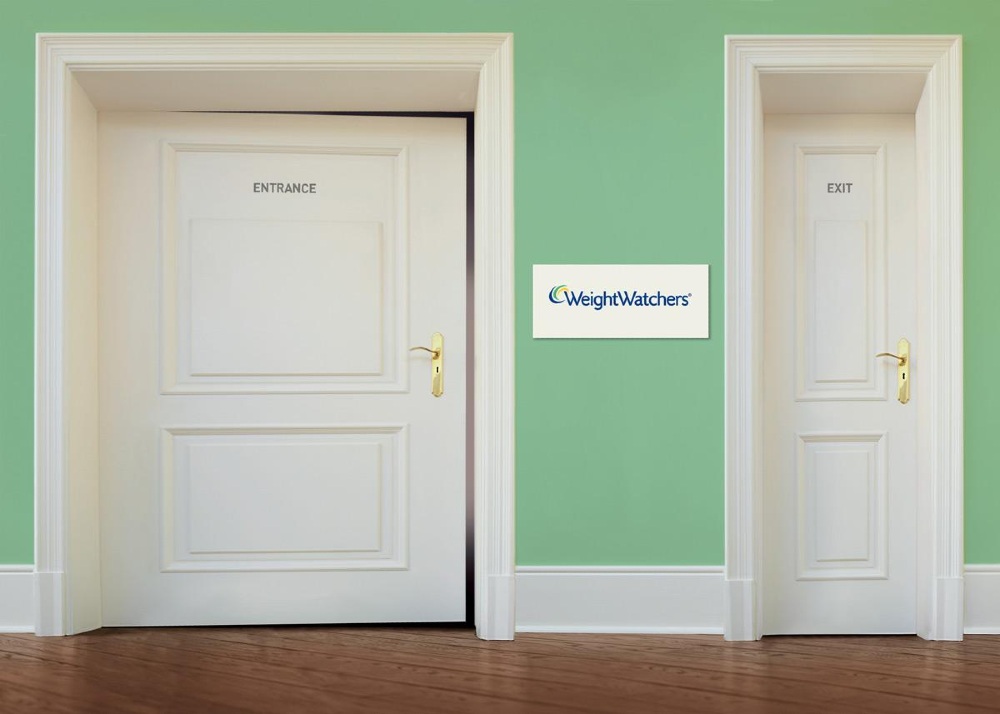 This image for WeightWatchers used humor to appeal to its audience and get its message across at a glance.
8. Pedigree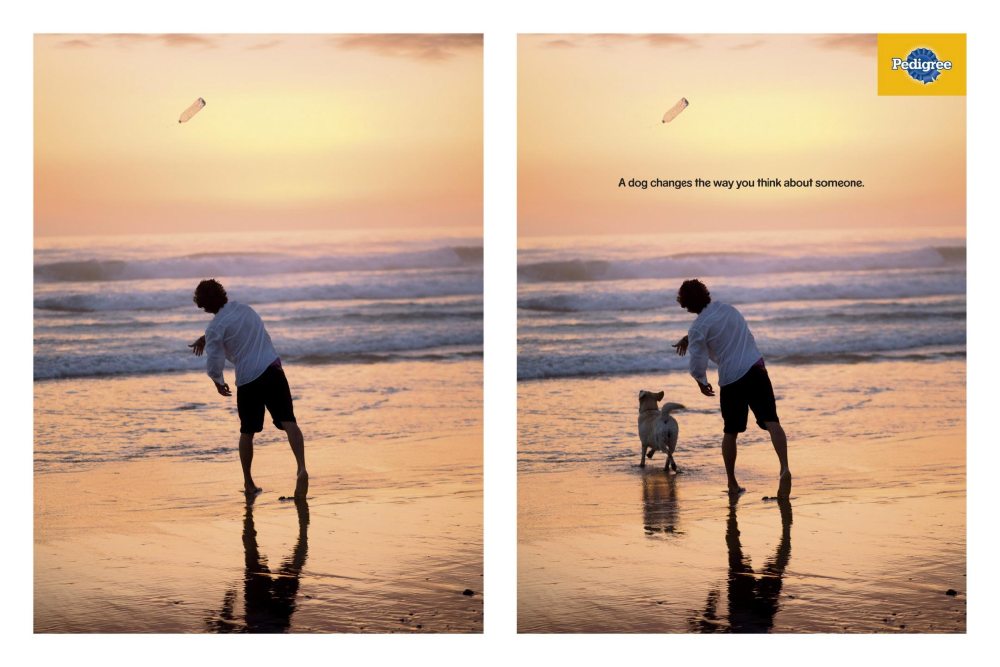 The ad aptly shows how a graphic designer's skills at editing a photo can lead to a powerful visual.
9. Top Fit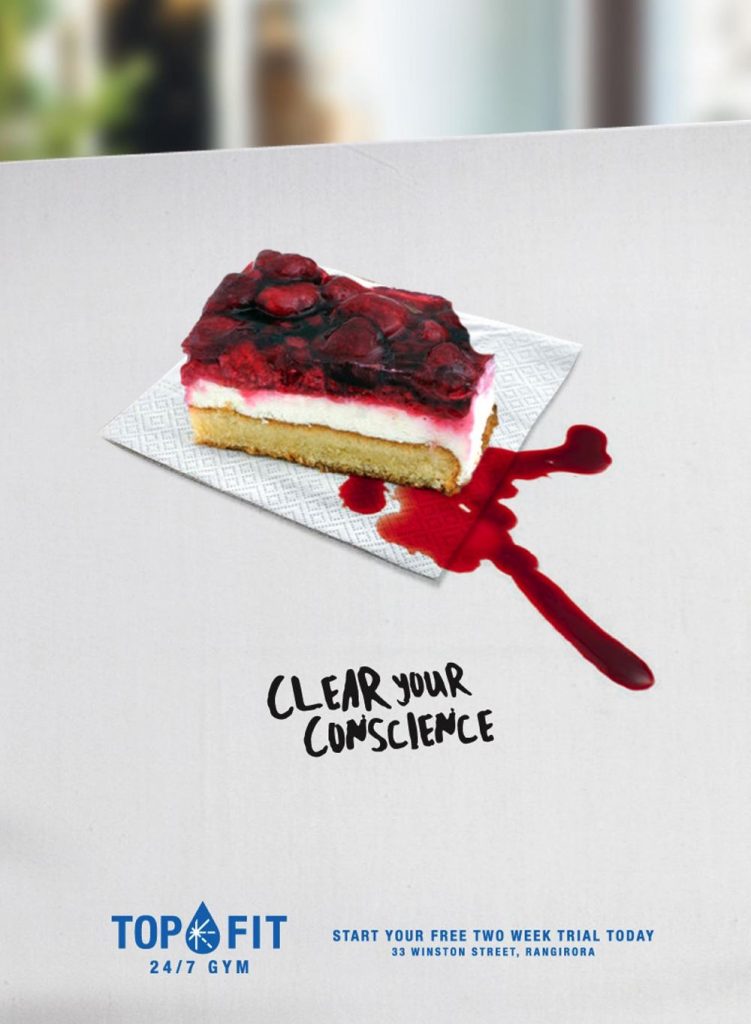 This image looks like a crime scene at first, but the conscience mentioned turns out to be in the context of fitness.
10. Nivea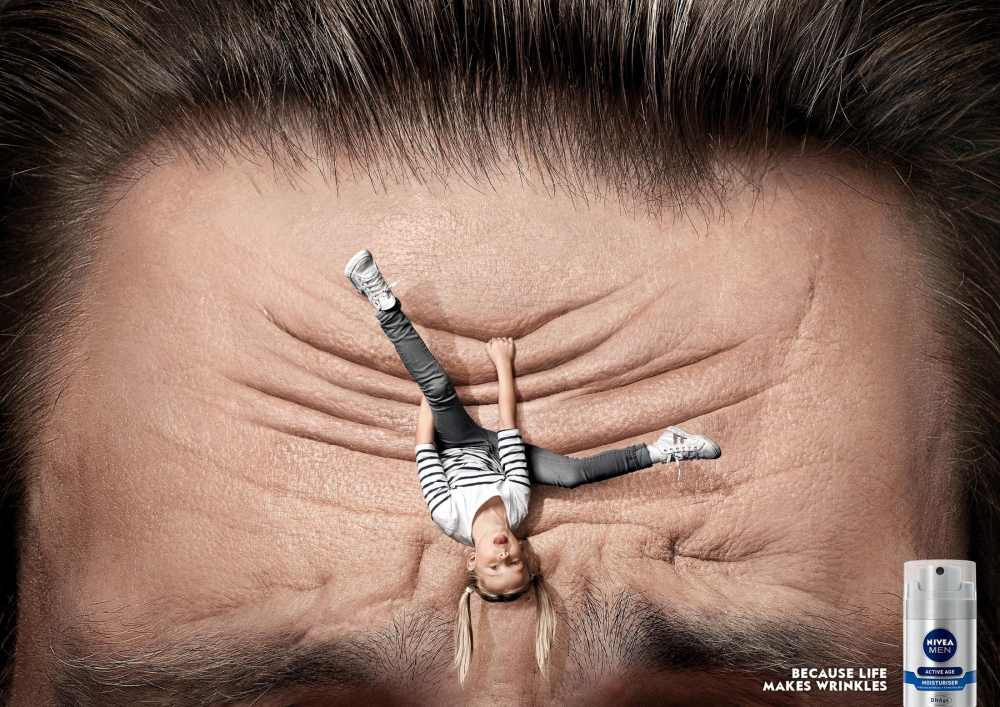 This ad for a skincare product literally shows the common things that cause worry lines.
11. Alkolinjen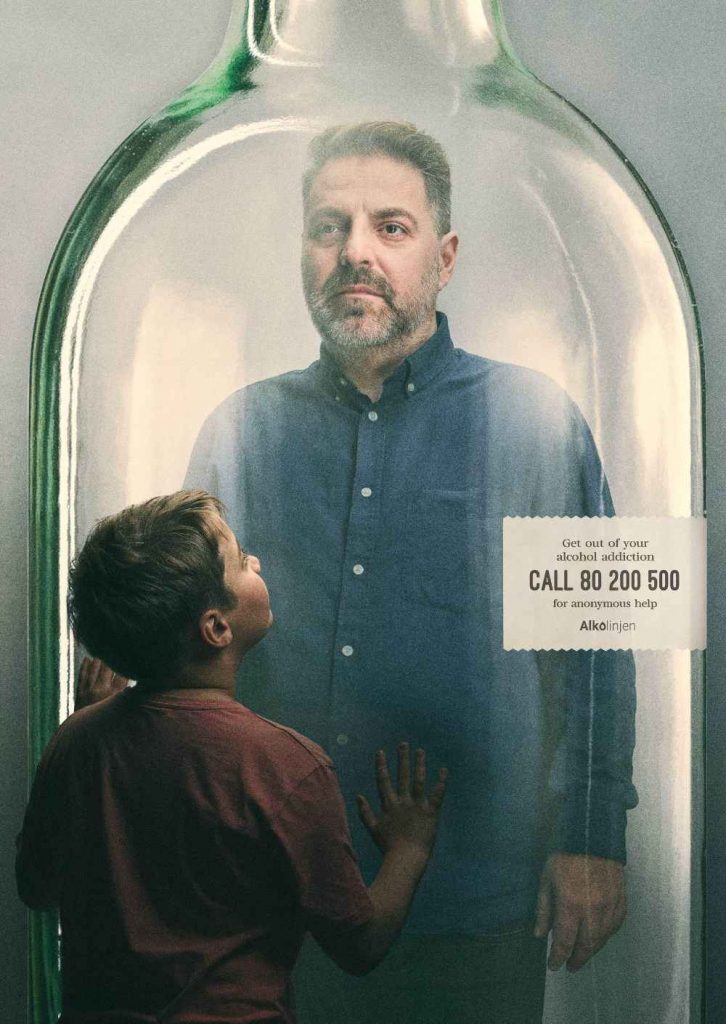 This print advert, showing a man trapped inside a bottle, was created for a Danish org that helps people battle alcoholism.
12. Volkswagen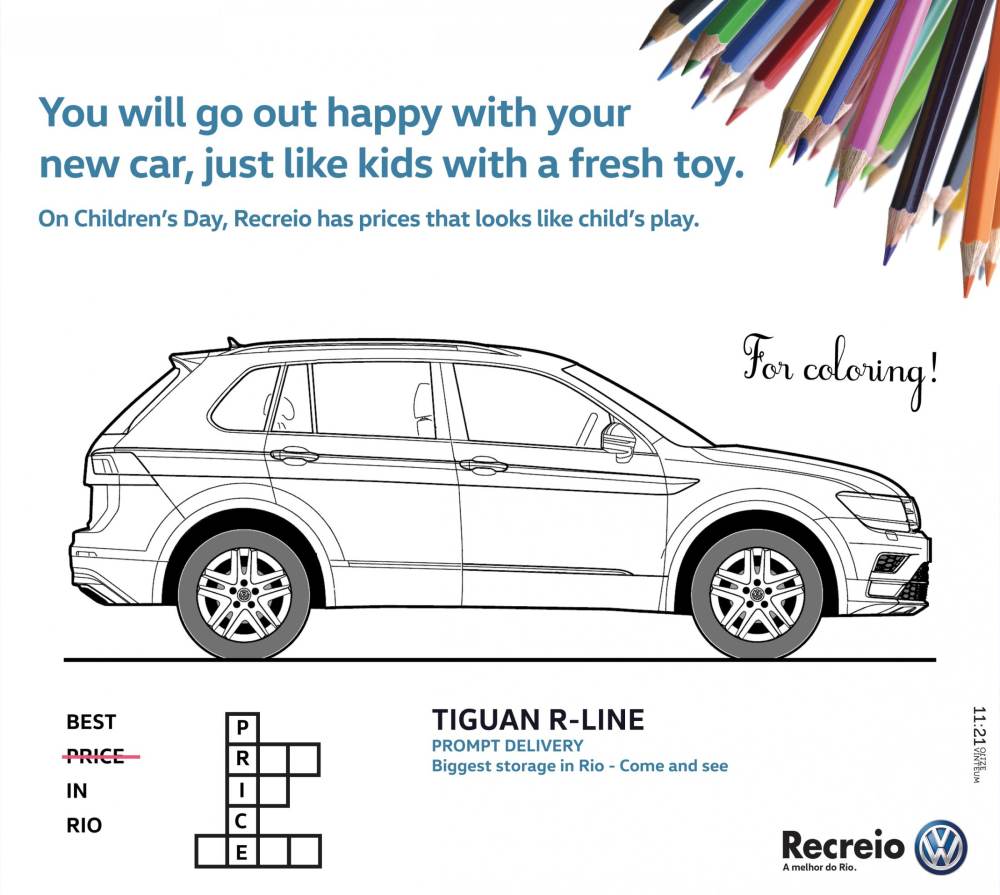 This car ad for Children's Day markets the product and, at the same time, provides a coloring material for kids.
13. Febreze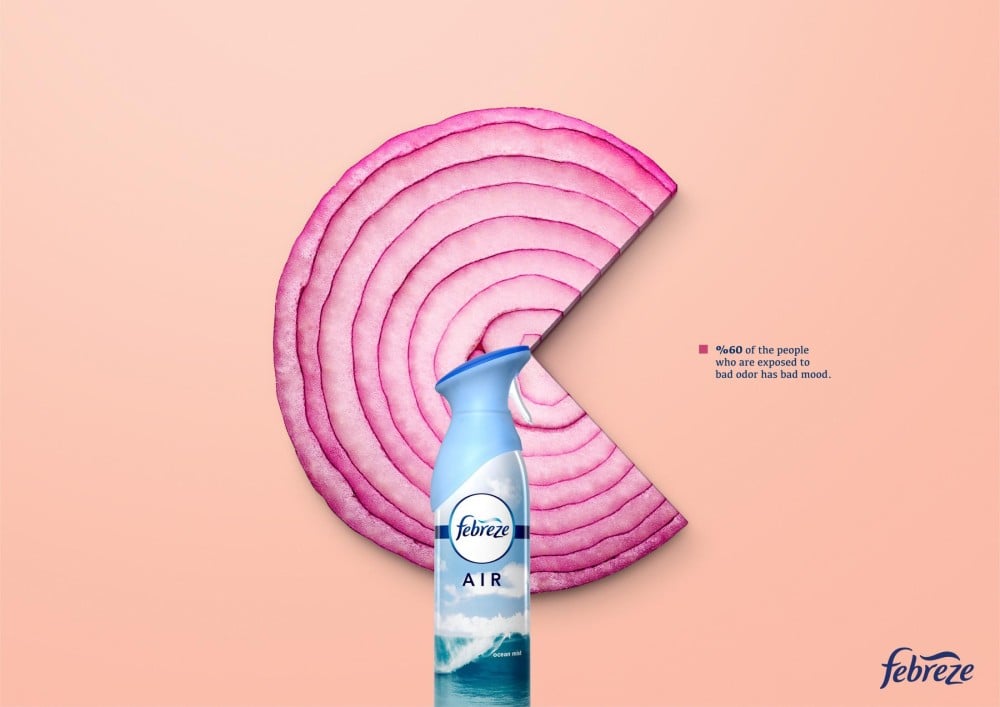 This image for an odor-eliminator product is a marriage of three elements. First, the onion represents a bad odor. Second, the negative triangular space with the spray nozzle on one side shows how the product clears out the odor. And last but not least, the overall image looks like a pie chart that represents the given stats.
14. Lowcucar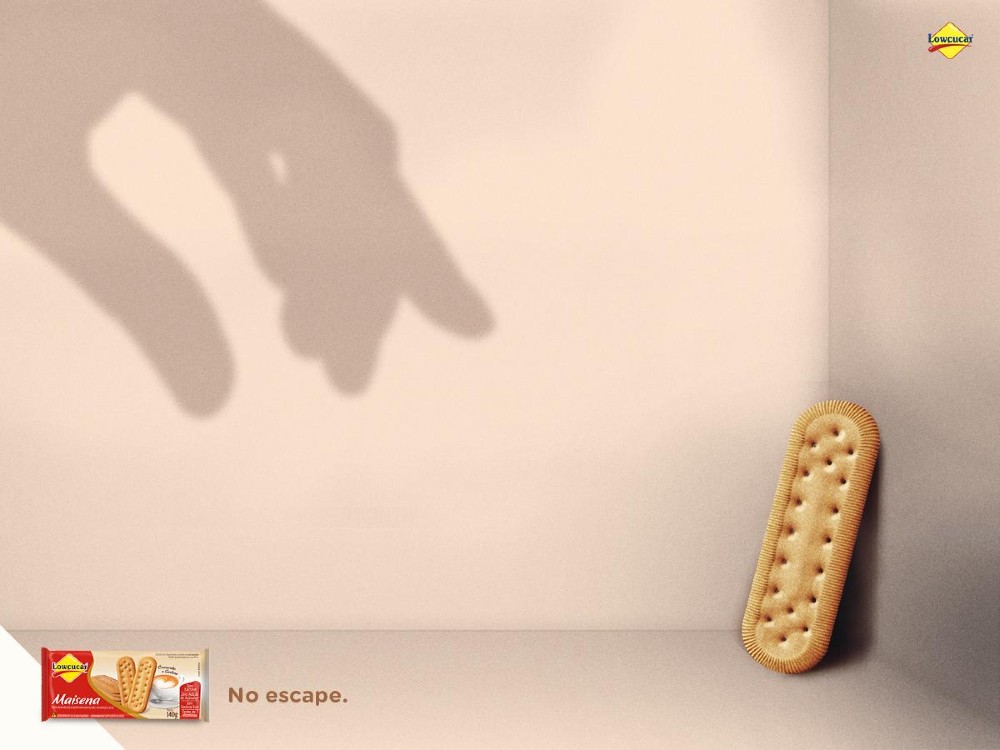 This ad for a biscuit brand cleverly hints showing a monster closing in on its prey.
15. Audi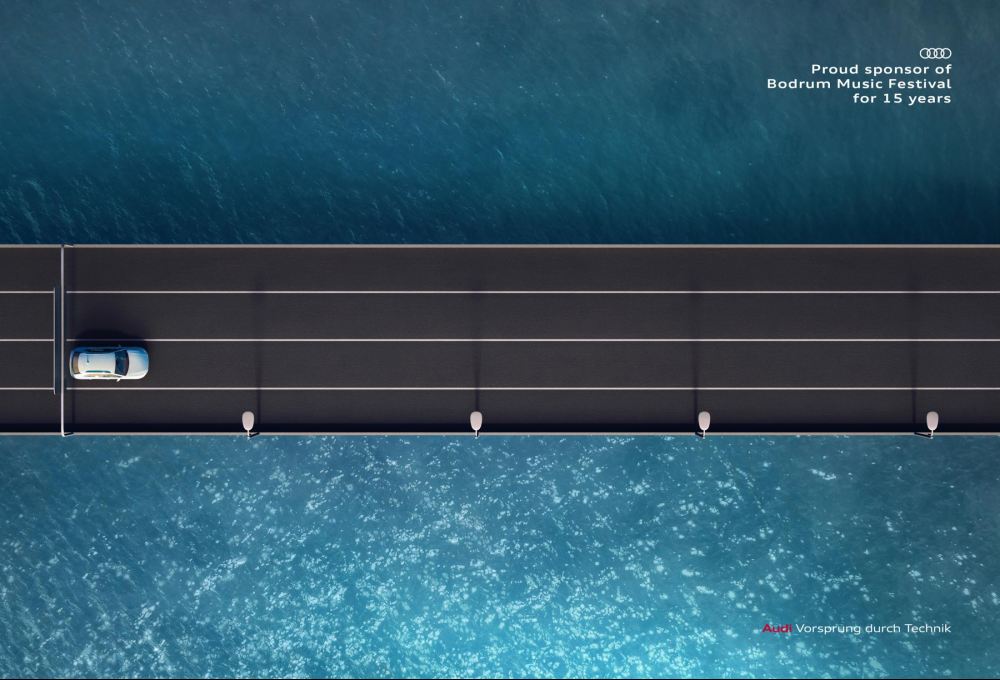 This image for Audi, being a sponsor of a music festival, paints two pictures in one: a road trip and a guitar fretboard.

Without a doubt, visual designs contribute a lot to showcasing business branding and identity. Surely, conceptualizing an ad on your own might work. But if you want to save time, effort, and energy, consult a professional graphic designer. Not only can they bring your ideas to life, but their expertise will also make your ad placement fee well worth it.