Let these holiday marketing examples inspire you as you increase your followership and sales this season. Moreover, let professional graphic designers from Penji help you craft the most compelling and impactful holiday visuals. Sign up for Penji's affordable plans and get unlimited holiday marketing designs.
But if you're not ready to sign up, we'll let you have a taste of our incredible work. Here are holiday-themed designs for the upcoming holidays this year. Download all designs for FREE now!
1. Crisp Kringle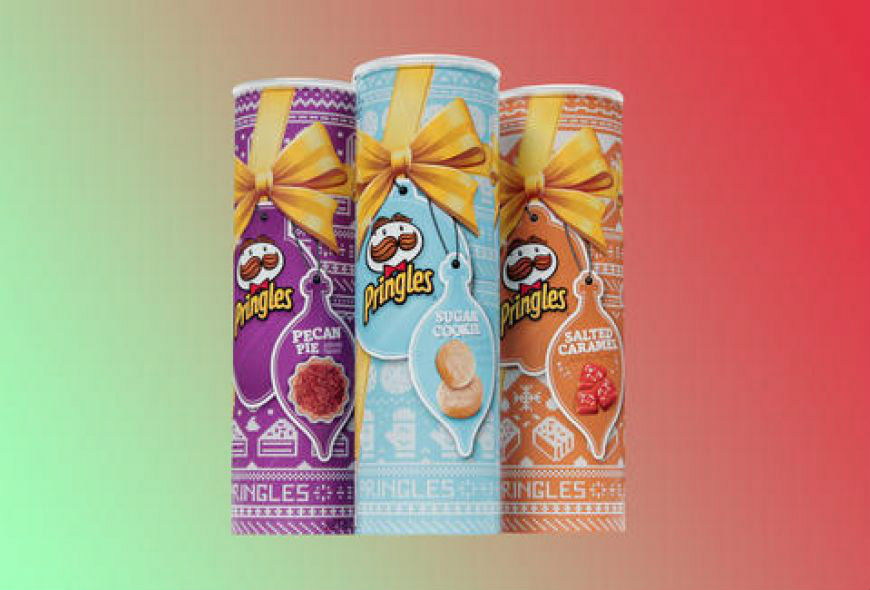 For your holiday marketing, create a limited edition of your products or services. Those that consumers can get their hands on only during these special times to add a sense of exclusivity in it. Pringles adds a few new flavors come Christmas time such as salted caramel, pecan pie, and sugar cookie.
They made the flavors extremely out of the ordinary so that people will be enticed to try them. And with the clock ticking, fans will be urged to sample them ASAP. If they liked the Christmas versions, they would be compelled to buy more and possibly stock up on them.
2. Make Your Presence Felt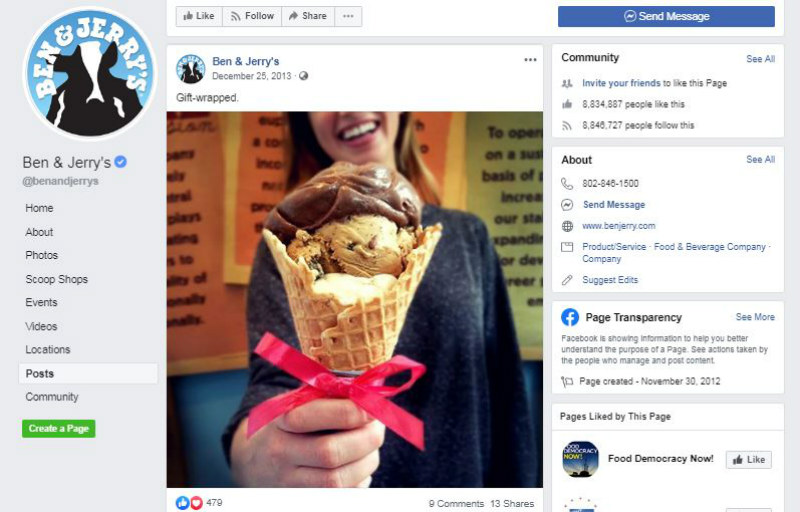 Always keep your brand in the minds of your customers, especially during this season that you need to ramp up your online presence. Post or share on Facebook, take a pic of your newest product and share them on Instagram, announce your events on Twitter. Consumers will be bombarded with these posts and you shouldn't miss out on this opportunity to be seen and heard.
Take a cue from this Facebook post of Ben & Jerry's. It shows an ice cream cone with a red ribbon tied around it and being handed as a gift. As long as the image is clear and crisp, you're good to go!
3. Spruce Up Your Website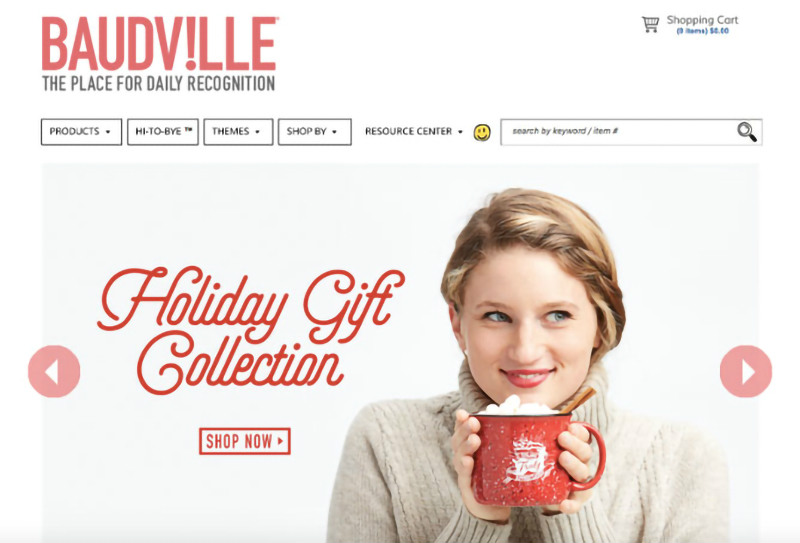 Design your website to make it ready for your holiday marketing. Not only will this add a festive look, but this will also show your viewers that your brand is a dynamic one. You can redesign the whole site or just the landing page. But if you're on a limited budget, you can always just add a pop-up window.
Redesigning your site to fit the holidays has its advantages, that's why you'll see big brands getting theirs all ready for Christmas. Baudville did it and it looks fabulous!
4. Oh, What Fun!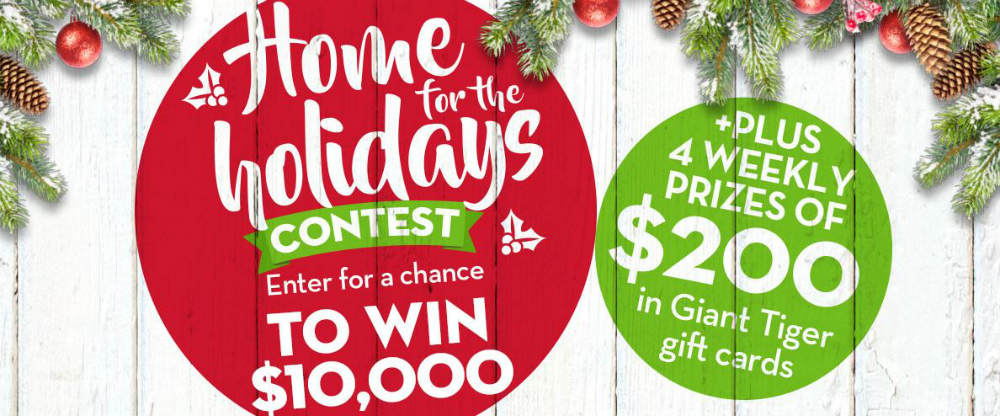 To get more engagement for your website or social media platforms, hold a contest like this one from Giant Tiger. People love to win prizes and giving them a chance to win gets their spending juices flowing. Plus, Christmas is all about spreading love and laughter so it's only right to give your customers something to smile about.
There are many ways you can go about this, all you need is some creativity. You can hold a photo contest, a raffle, or even a costume contest. This will all depend on the nature of your business.
5. The Spirit of Christmas

Reward your loyal customers to keep them coming back and send you referrals. This is a good way to spread the news about your brand. And help get you more leads that can increase your sales. Vouchers such as this one from Winerist are perfect for the holidays.
6. 12 Days of Donuts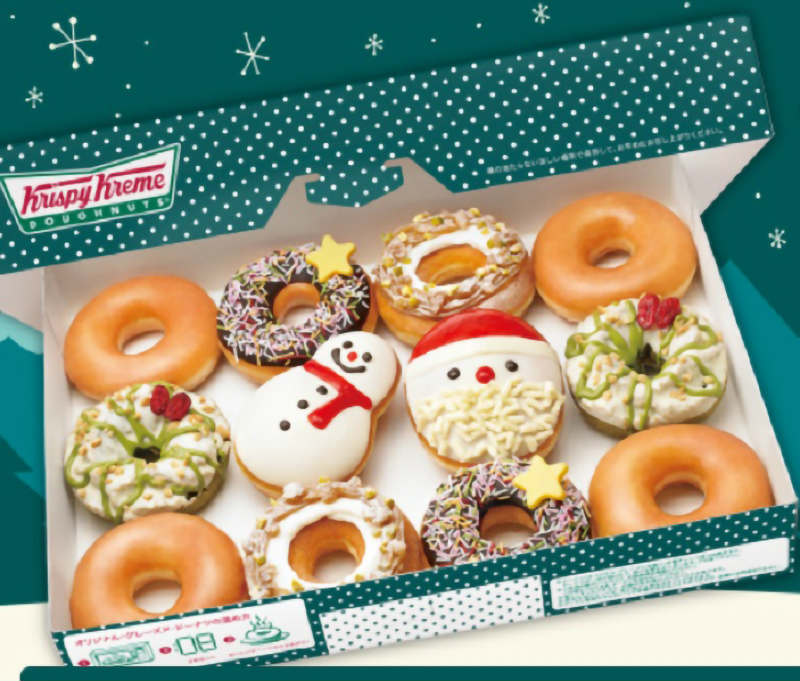 Start a countdown 12 days before Christmas and make an announcement on social media to build excitement. Additionally, post different products or services and make a connection to each of them with the holidays.
Krispy Kreme has bundled their Christmas donuts along with their regular ones and placed them in specially-designed packages. If you're a retail store, you can also do something similar by creating bundles of your bestsellers and those that aren't. This is a great way to clear your inventory while getting an increase in your sales.
7. 'Tis the Season for Giving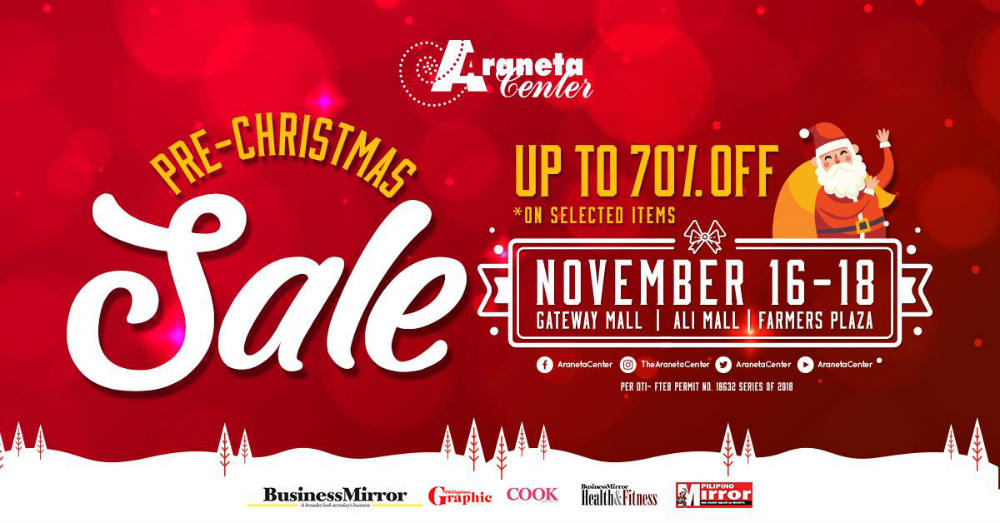 Offer discounts, freebies, or sales promotions to encourage people to shop from your stores. Araneta Center is a commercial hub in the Philippines and this promotional event poster is a good example of holiday marketing. Almost all businesses vie for consumers' attention and you need to think of ways to stand out from the rest, Giving Up to 70% Off is a brilliant way to attract attention.
Furthermore, good graphic design is essential in this strategy as it can grab your audience's attention easily. To do this, a team of professional graphic designers can do the job for you.
8. Season's Greetings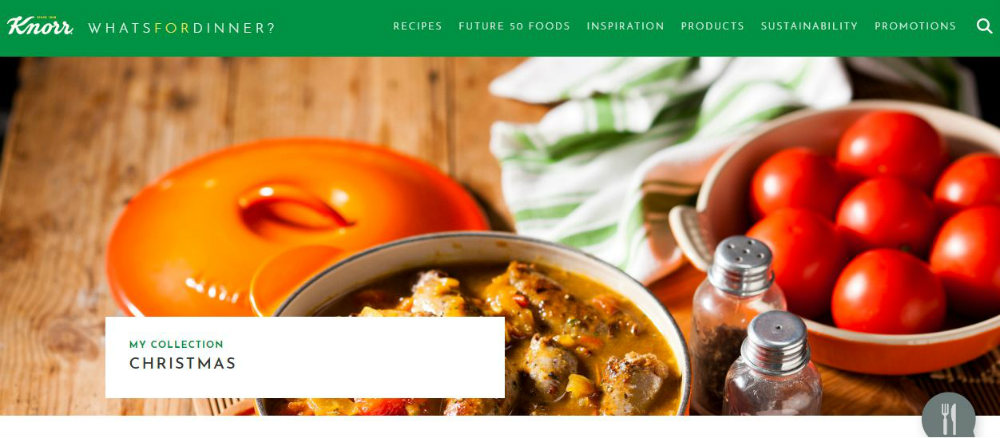 Fill your website or blog with informational content to drive engagement and boost awareness for your brand. Whether it's texts or videos, people would love to get ideas for their Christmas celebrations from your brand. This, in turn, will build trust and gain loyalty among your repeat customers and generate the attention of prospects.
Knorr included a collection of recipes on their website to give their viewers ideas on what to prepare for Christmas. These recipes include their products on the ingredients list. In effect, this is similar to asking them to buy their products without having the consumers feel being sold to.
9. Peace on Earth
Create videos that tug at the heartstrings of your customers. Inspire people to be nice rather than naughty. After all, the holidays are all about love, laughter, and peace on earth. Videos should play a big part in your marketing strategy, holidays or not.
This Coca Cola video is a good example. It is short and simple, proof that you don't need to spend a lot of money to get good content.
10. Ho-Ho-Holiday Gift Guide
Gift-giving is a tradition that many people follow when the holidays come. Create a guide and publish it on your website to help your customers with their gift shopping. This Gavin and Co. gift guide helps their customers find the perfect gift for toddlers and babies.
Your customers will think twice to shop at other stores if you already convinced them that everything they need can all be found at yours.
Use Penji for Your Holiday Marketing Designs
Make your lives easier by outsourcing your graphic design needs to the expert. The Penji team has taken the industry by storm as many business owners trust their services. They are professional and they have an easy process for requesting designs. You don't believe us, do you? Well, allow us to share their process when requesting for projects
Request for a Design Through Their Platform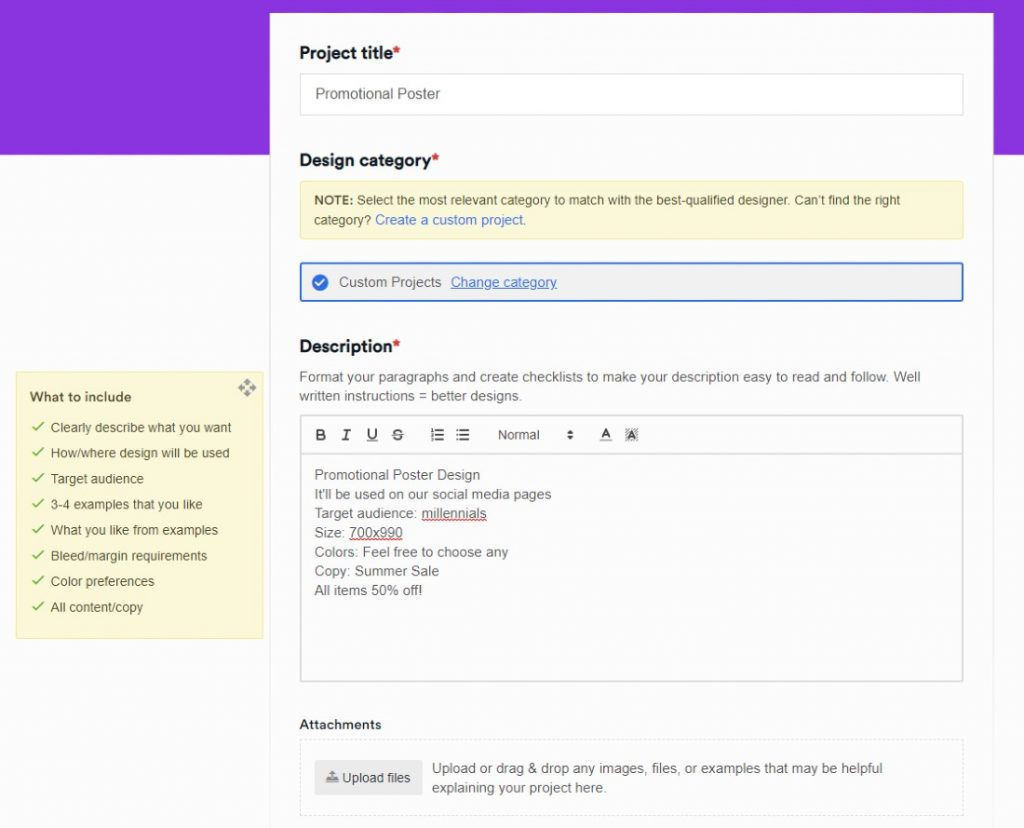 The first step is to sign up with their team to get full access to their platform. Once you are already on their app, find the New Project button. This is located at the top right corner of the dashboard.
Penji made it easy to request designs. They added questions so that you will be able to supply the right information. However, if there are materials that you think might help the designer, add those as well. Include links and even past projects where they could draw inspiration.
Wait for the Initial Output and Send Revision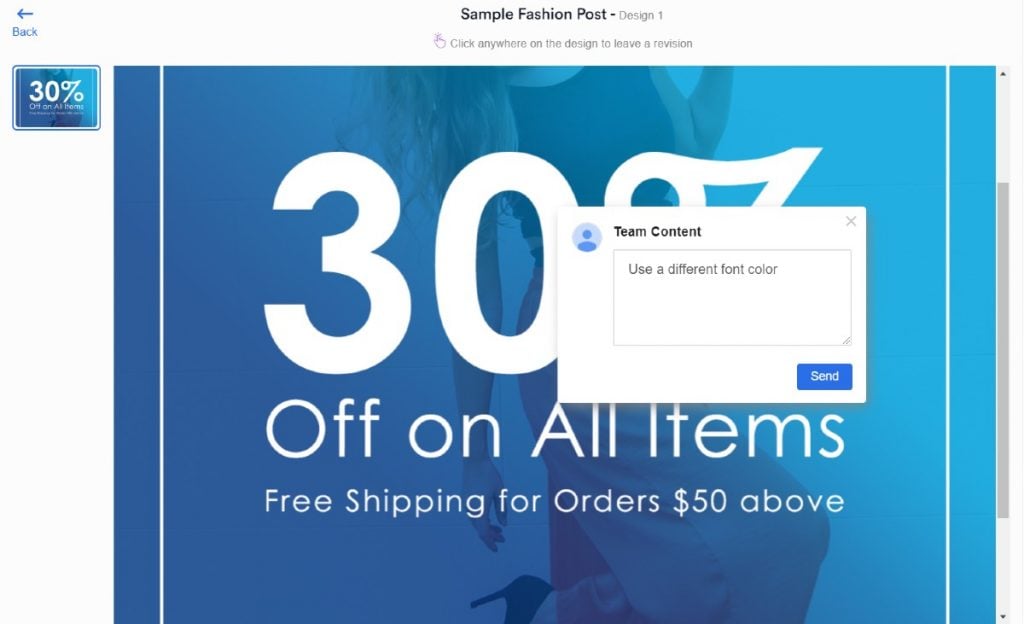 It will take 24 – 48 hours for the designer to work on the initial output. Once you receive it, you can take a closer look and click the areas on the image where revisions have to be made. You can type the comments directly onto the image. Send it back to the designer once completed.
Download and Start Marketing Your Business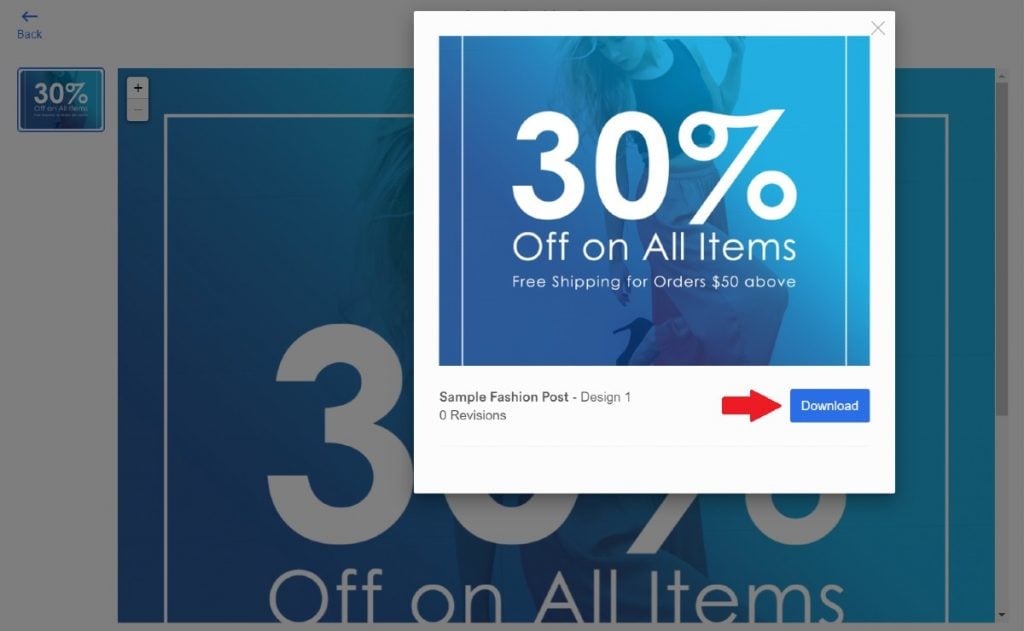 You're now already on the last step. If you are satisfied with the design, you can now download all the source files and start using it for whatever marketing plans you have in place.
With less effort, you can get amazing graphic designs for a fraction of the cost. Check out the best plans for your team and sign up with Penji.