Every day, we're exposed to graphic design but sadly, many of us aren't even aware of it. From the billboards, we pass by on the way to work to the logo on the candy bar that we snack on. It's all around us making graphic design an integral part of our daily lives.
It's said that when you own a company, you're also in the business of graphic design. It's because, in every aspect of your business, you need graphic design. However graphic design shouldn't end in your marketing strategies, it has to be incorporated in your office spaces as well.
As such, you can depend on Penji to spruce up your office with graphic design. Penji is an unlimited graphic design service. This means you can request custom decals or posters to make your office come alive. Other than that, you can also get designs for your marketing, advertising, and branding materials. Request all of those and more on a flat-rate monthly basis. Discover how the Penji platform works so you can start submitting design briefs for all your projects.
For now, here's why you should use graphic design in your interior spaces, whether your own homes or in your offices.
First Impressions Matter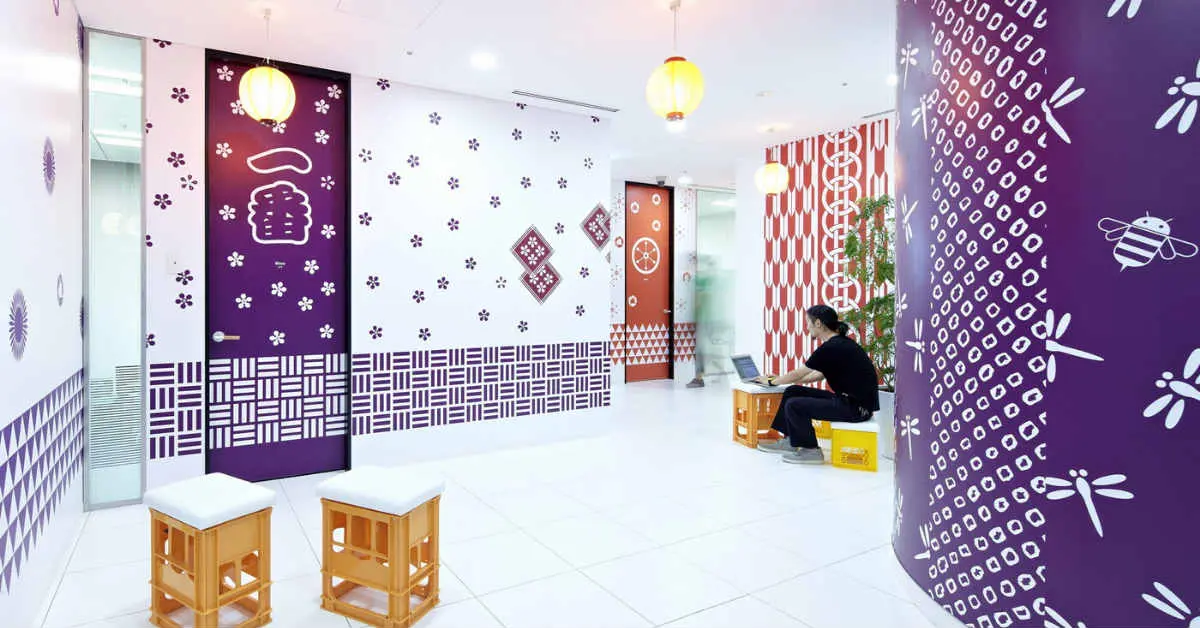 If you have a store or office that your customers or clients visit, designing your interior spaces is essential. Our home or office is where we rest or do our work. This means that whether we're aware of it or not, we design our spaces to become very personal. What we make it to be becomes a manifestation of our core values and mission.
For business owners, your interior spaces can show your customers the narratives that characterize your brand. First impressions do matter and when you have designed your office to represent your brand, you're defining and emphasizing the identity you wish your customers to see in your brand.
What your customers will see at first will set a lasting tone for the rest of your business relationship. Accurately illustrating your brand through graphic design in every facet of your business will make a positive impression. Google's Japan offices are designed to be very distinctly Japanese, you'll always know where you are—Google office in Japan.
Personalization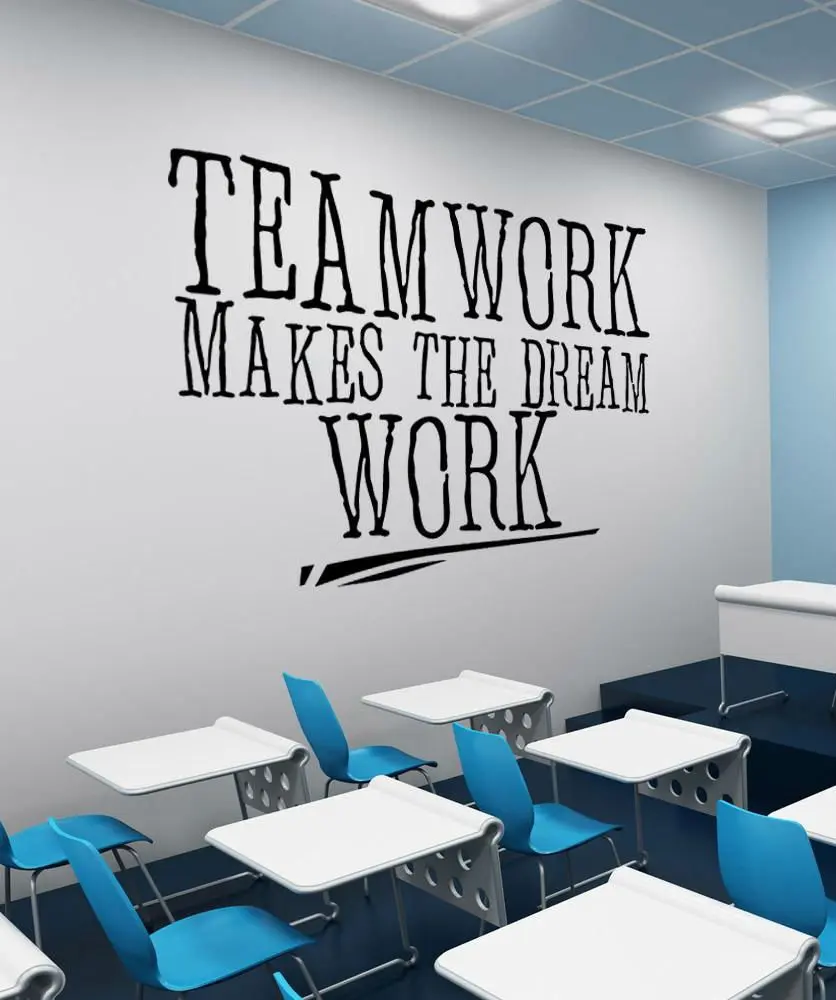 Standing out from the crowd is first and foremost in any business owner's priorities. You have to differentiate yourself from the pack or face becoming forgotten in a sea of competition. This has to show even in your interior spaces.
Personalization will help you take the center stage and this has to include designing for your store or office spaces. From your walls to ceilings right down to the floor design, you can have a customized design that says a lot about your corporate branding. Graphic designers who understand the value of using the right color and the ones that are most appropriate will help you get the personalization that you need.
Wall stickers like this one from Sticker Brand lets you personalize your walls with custom-made stickers. Not only will it look uniquely your own, but you can also make it motivational as well. But personalization isn't exclusive to walls. You can add design to floors and ceilings as well and when designed by professionals, you can never go wrong.
Gives Meaning and Definition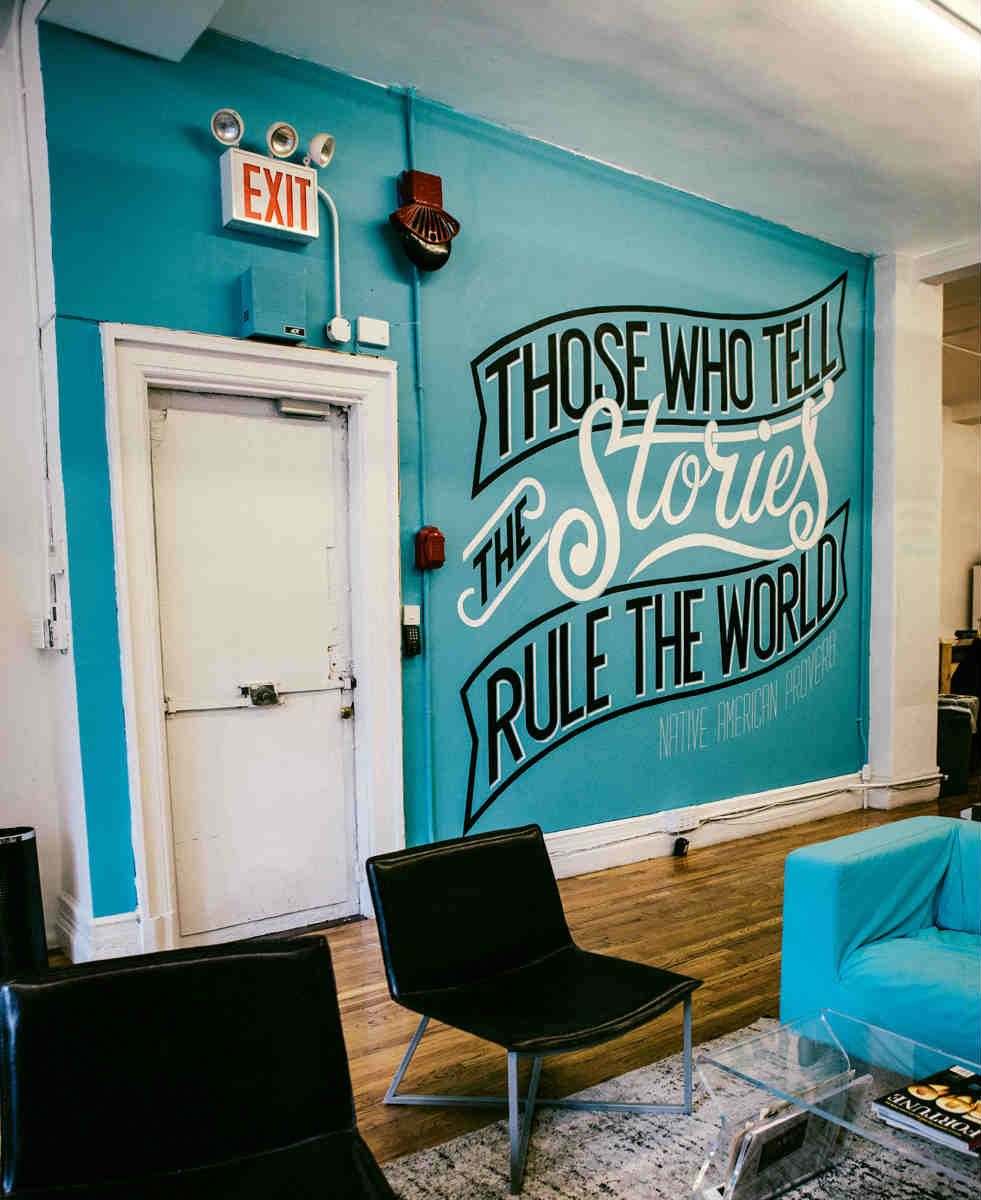 Adding graphic design to your interior spaces definitely gives more meaning and definition to your brand. It enhances your offices or stores and changes the whole atmosphere to make it look fresh and dynamic. This wall mural commissioned by Contently for their office is one such perfect example.
There isn't anything fancy about the space with the fire exit door right smack in the middle of it, but it still looks young and vibrant, just like the company. The design brightens the space so much. Plus, the text written gives meaning and definition to what the company is all about. The colors match the furniture to give it harmony in design.
Create smart, effective campaigns efficiently

Meet your conversion goals using visuals that stand out

I need this!
Bring Experiences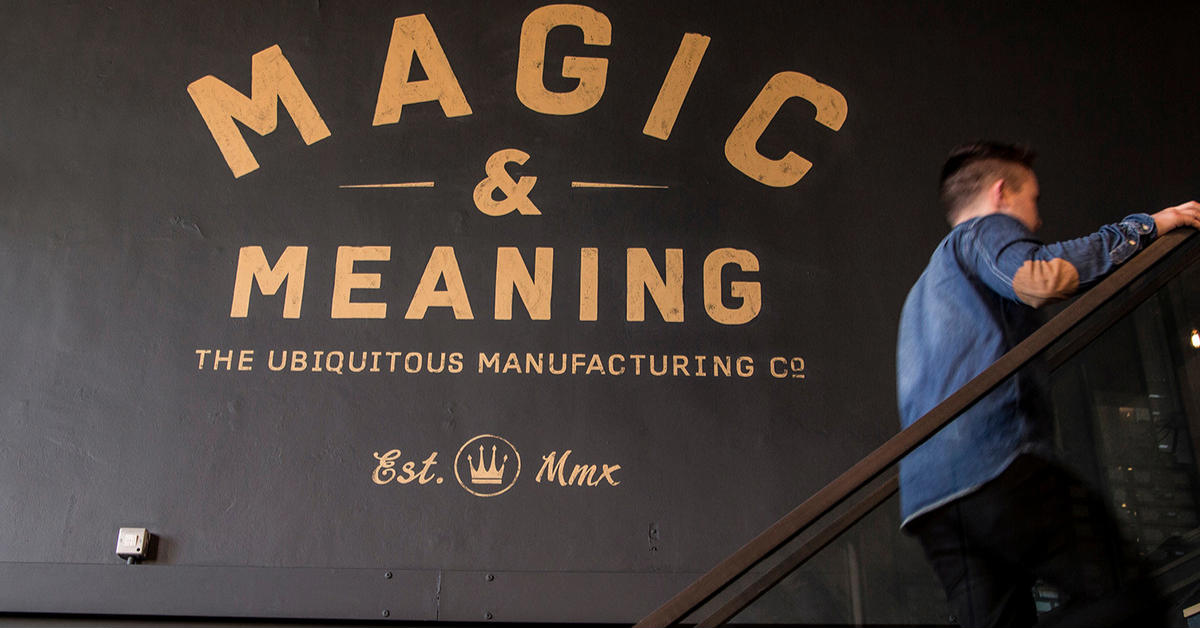 All businesses think of their customers as their first concerns. And to build loyalty, engagement, and revenue, businesses should think of the customer first before anything else. And this should be reflected in everything you show them. Even your stores or offices.
When customers come to visit you, it's crucial to bring this experience to their minds as being a good one. A place they would want to come and visit again and again. A creatively designed interior space brings in the bacon, or as they say, creativity will kill the competition.
A good experience whether with your products or an office visit will make them loyal customers. This will also help in building trust and credibility as they will see your brand as an authority in your business. Office space like Ubiquitous' utilizes good graphic design that adds efficiency as this can reflect your commitment to serve your customers right.
Adds Space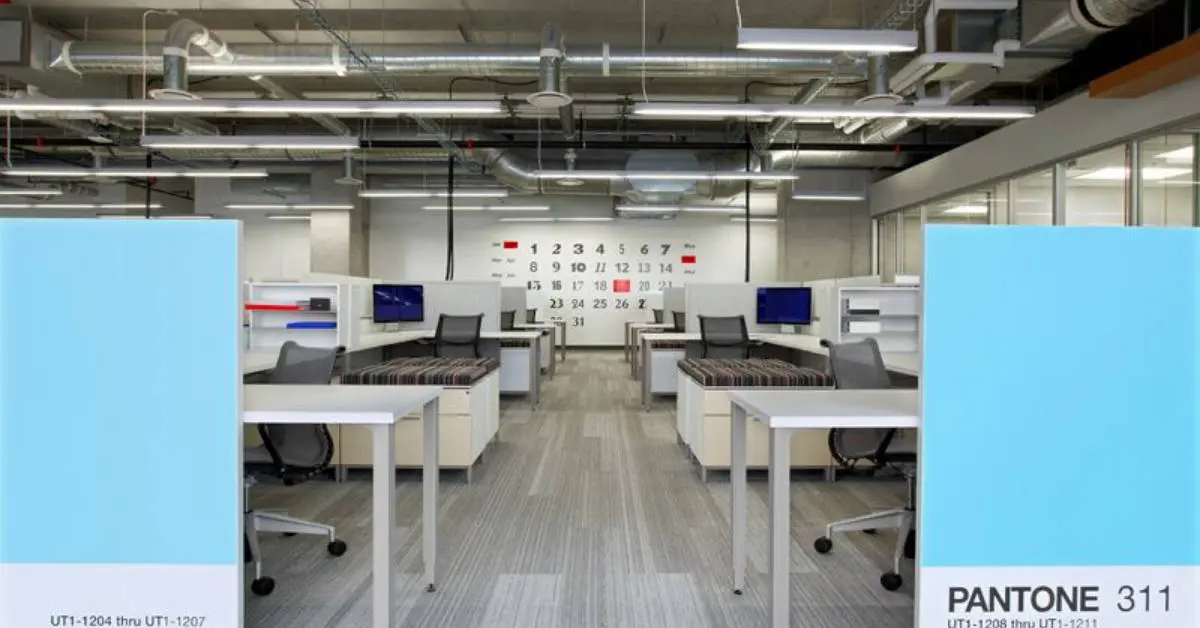 This will especially be useful if you're a startup with limited office space. A well-designed office or store can give you a feeling of having more space and a natural flow of work all throughout. Furthermore, with the use of compelling graphic design, you can maximize the space and still have room to lift up everyone's spirit.
Adobe's campus in Utah has spaces designed amazingly well that, although it's already spacious, it looks even bigger than it seems. The place looks crisp and clean, who wouldn't want to work there? The design uses light colors that add space and give a work-conducing atmosphere.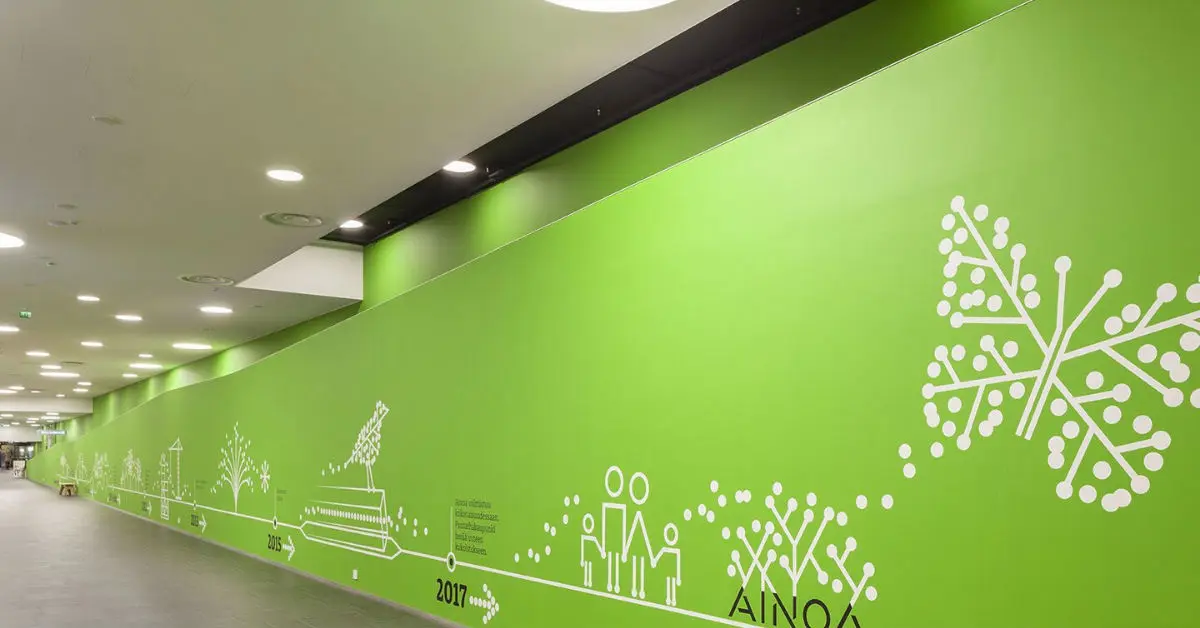 This mall in Finland, Ainoa, uses apple green for its wall design that adds spaciousness to the ambiance. On the whole, using graphic design sets the tone for your interior spaces, in this case, a warm and welcoming atmosphere.
Curb Appeal
Interior spaces that are designed well will have more curb appeal. For homeowners, this carries weight more so if you're going to sell your property in the future. For business owners, telling your story is as important as thinking of a brand name. It's on top of the most important list and that shouldn't be ignored.
Adding graphic design to your interior space planning gives it an air of trust, credibility, and freshness. No one wants to do business with someone who's stuck in the past. A well-designed space sends your message about your business.
You would know that WooCommerce is a young but mighty player in the e-commerce industry. Just by looking at the wall in their Cape Town headquarters, you'll instantly see who they are and what they stand for—raw, original, and refreshing to the senses.
This is where Penji comes in. We have graphic designers that can help you with creating amazing designs for your interior spaces. Leave the designing to us so you can focus more on what matters most.
Three-Step Process in Requesting Designs on the Penji Platform
When you sign up for a Penji subscription, you can use the platform to get all your custom designs. Follow these three easy steps.
1. Create a Project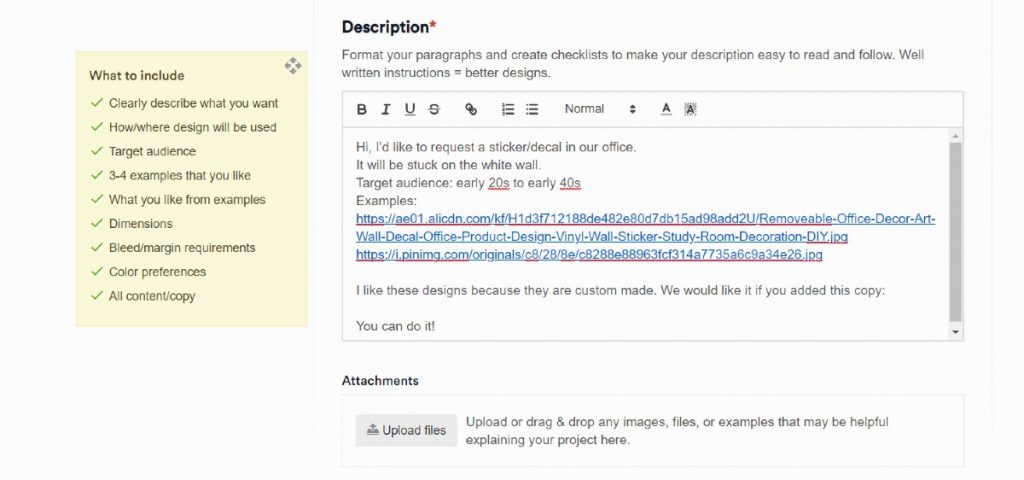 On the Penji dashboard, click on New Project. From there, you'll fill in all the details of your project. Make sure to add a Project title and choose a Design category. You can search for the type of design type on the drop-down. However, if you can't find it, you can select Create a custom project.
From there, you have to fill in the Description field. If you want the designer to capture the visual you need, follow the What to Include guidelines. This way, you specify your project and reduce revisions.
Once done, click Create Project, and the project will be assigned to one of our vetted designers. You'll receive the first draft within 24 to 48 hours.
2. Review and Provide Feedback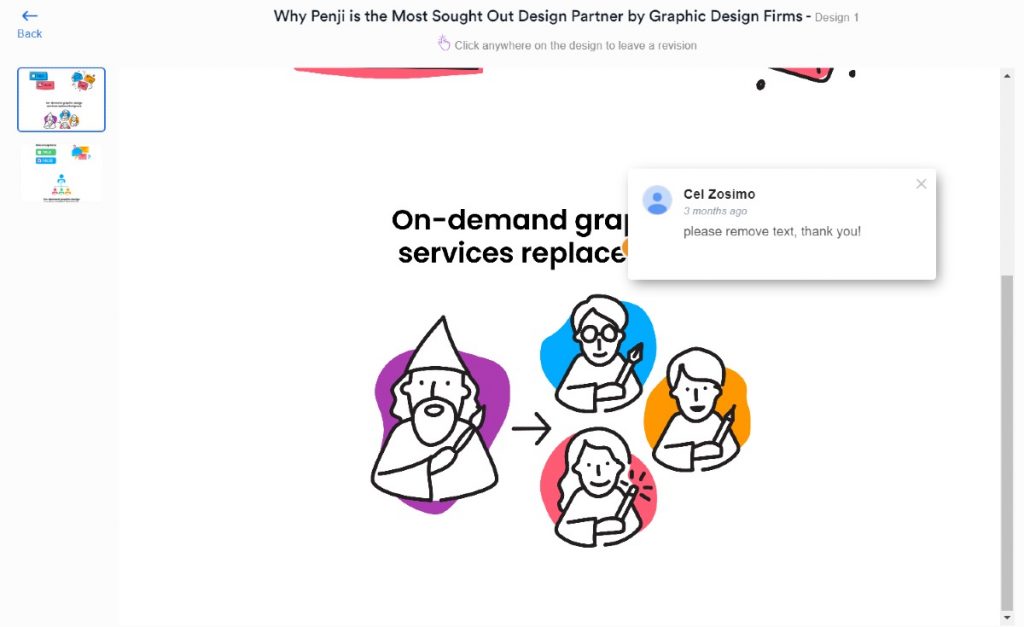 This process starts when your designer submits the first draft of the project. Sometimes, first drafts don't end up how you envision it. It's normal.
Luckily, on any Penji subscription, you have unlimited revisions. No need to worry about having limited revisions. No need to pay extra. It's integrated into your plan!
Use the handy point-and-click feature. Specify how your designer can enhance your design. This will help reduce miscommunication issues.
3. Download the Design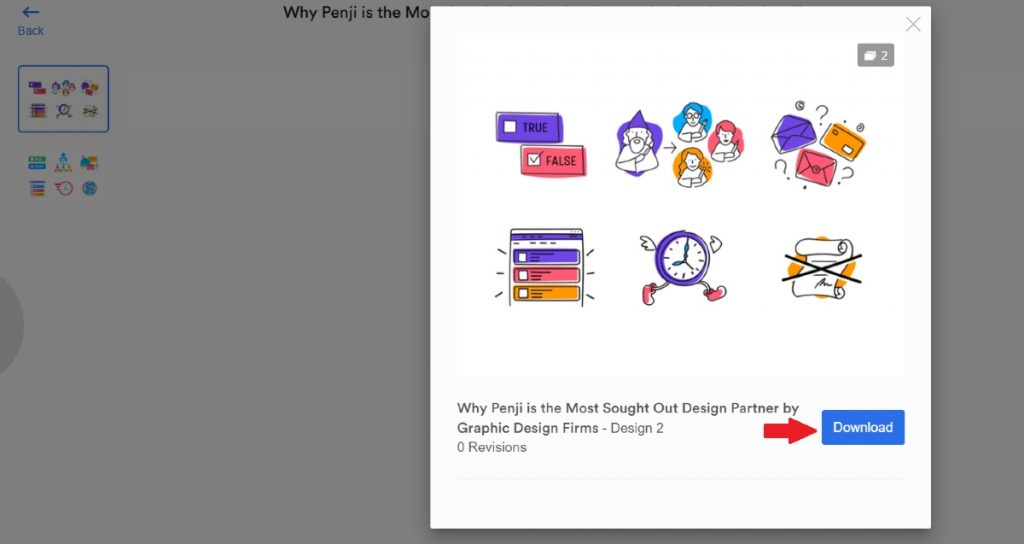 This is our clients' favorite step: downloading their design. You can download it anytime on the all-in-one Penji platform. No need to backtrack email threads or access it through another site. We store your files on a cloud and access the files when you need them the most. Plus, you get 100% ownership of all the designs too.
Brighten Up Your Office Space with Designs from Penji
Receive high-quality designs that will put a smile on everyone's faces in the office. Subscribe to a Penji plan today and request all the designs you need for your office and business. Your time is precious, so don't waste time hiring freelancers or using DIY graphic design services. Leave all the designs to Penji, while you focus on your business. Sign up now and test the platform 15 days free.
Updated August 12, 2020