Shopify is lauded for its comprehensive tools and features to launch any eCommerce store. Designing, selling, and marketing have been made easier with Shopify's built-in tools. Some eCommerce owners may need more help with their sales and marketing efforts, such as nurturing leads and closing deals. You can supercharge your sales and marketing efforts on Shopify with a platform like High Level. If you want to install High Level to your Shopify account, here's the step-by-step guide on how to connect High Level to Shopify API!
As a reminder, please sign up or register to High Level before connecting this to your Shopify account! You can register for High Level here. Plus, you should also sign up for a beta log-in for a Shopify integration into High Level. You can sign up here!
Here's how you can integrate High Level into Shopify!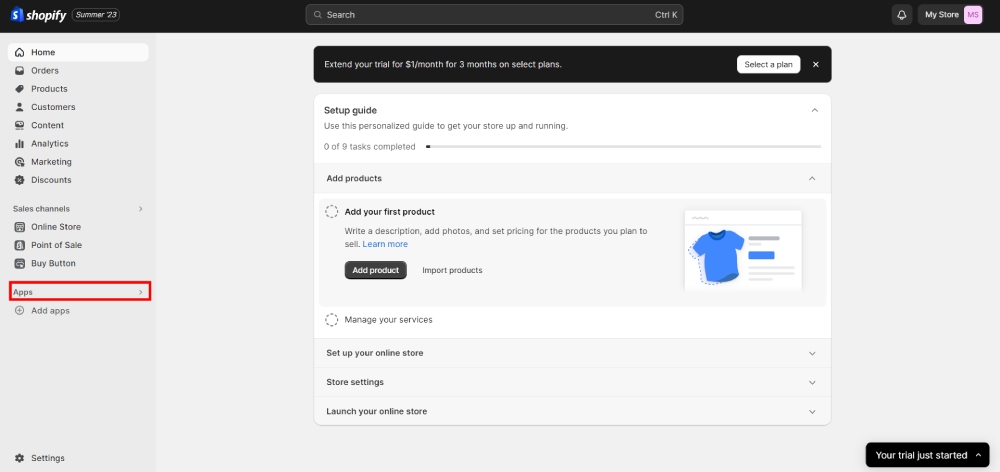 Step 1: Go to Shopify's app and sales settings!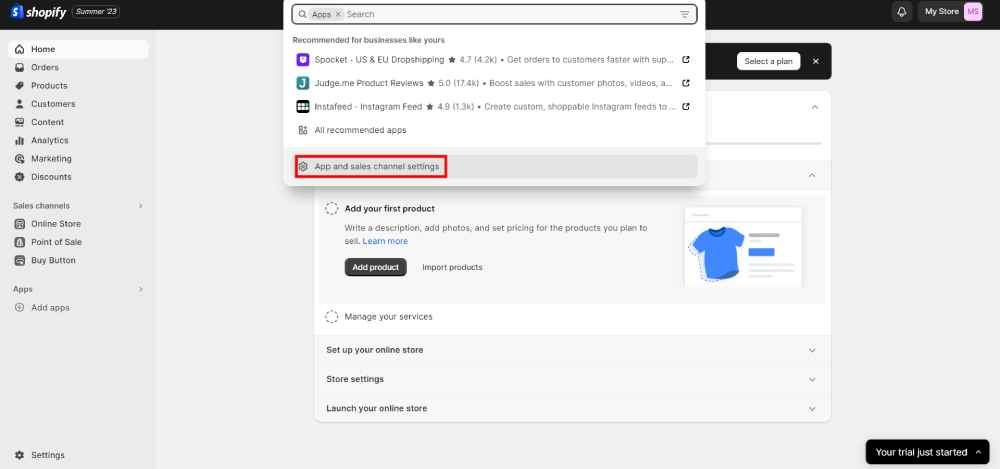 In case you don't see it, you can go to the search bar and type in "Apps and sales channel settings."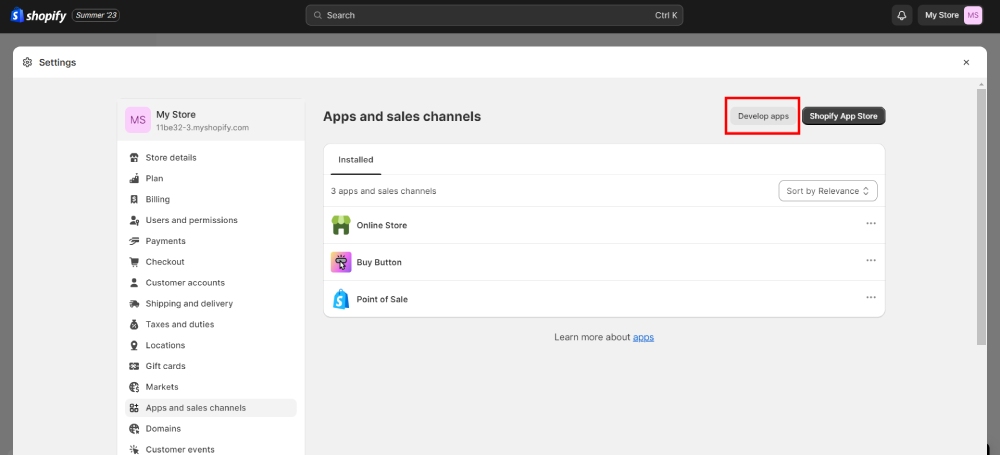 Step 2: In the Apps and sales channels page, click "Develop Apps."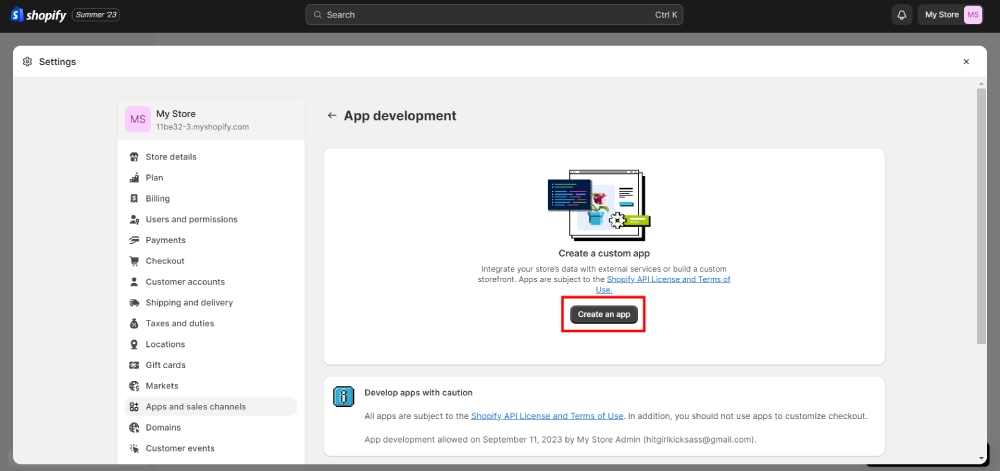 Step 3: Next, click "Create an app."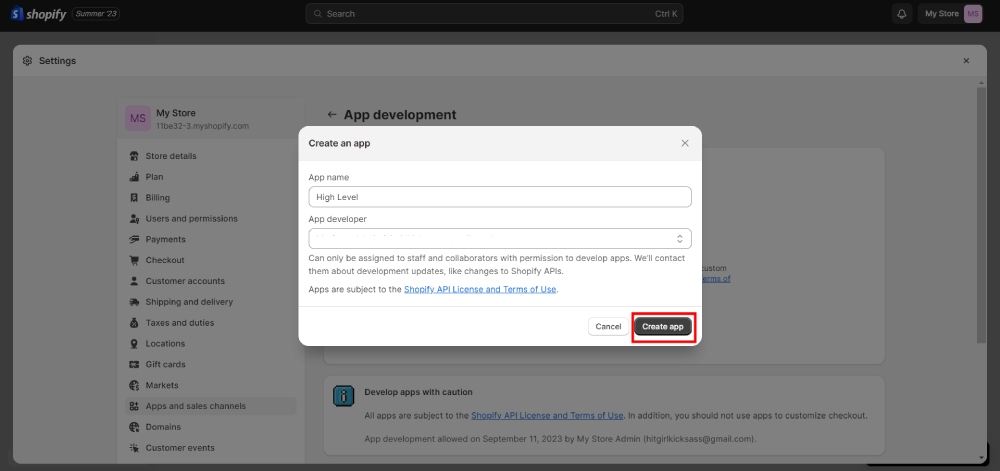 You will see a window pop up where you will input the app name. You can name it "High Level." Once done, click "Create App."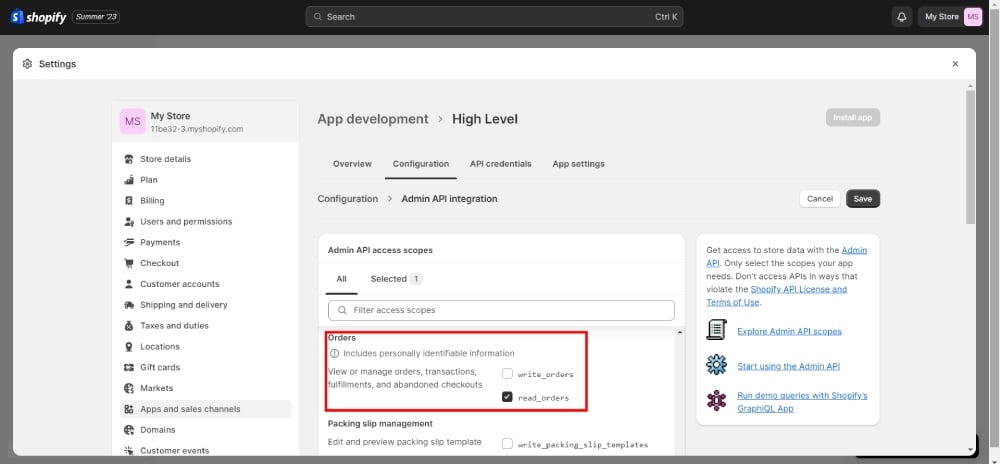 Step 4: Select "Configure Admin API scopes." This allows you to customize the app.
Step 5: You need to tick two buttons to make the High Level app work properly.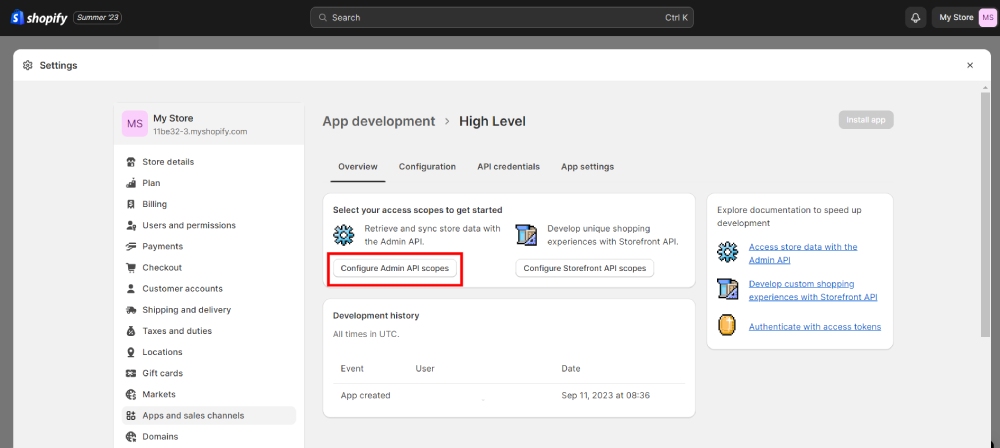 Under the Orders section, select "read_orders."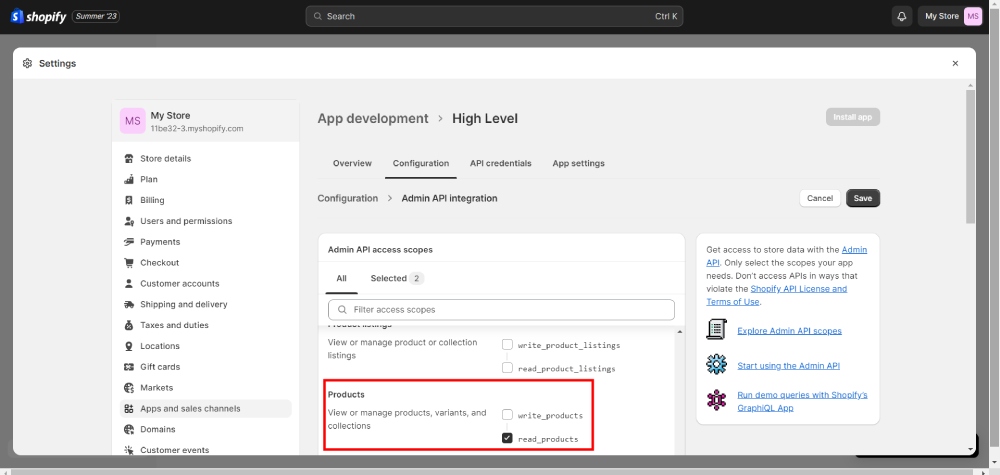 After that, scroll down to the Products section and select "read_products."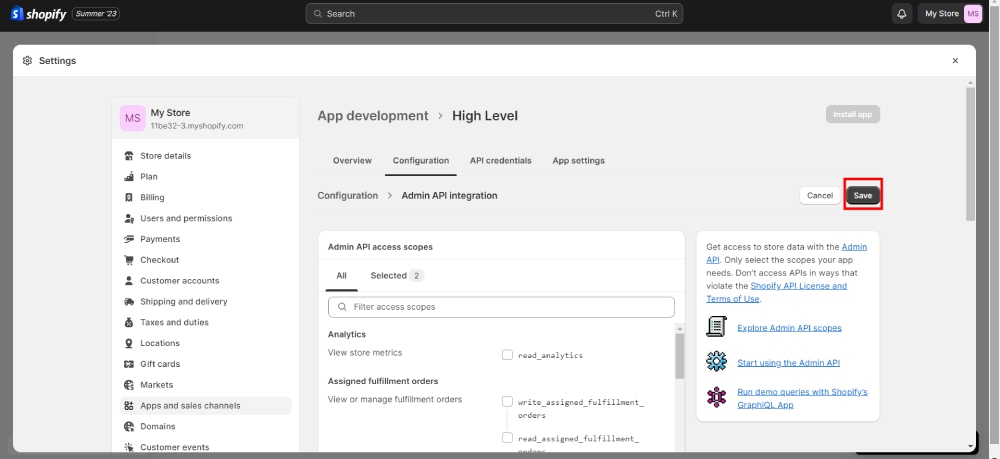 Then, click Save to save settings.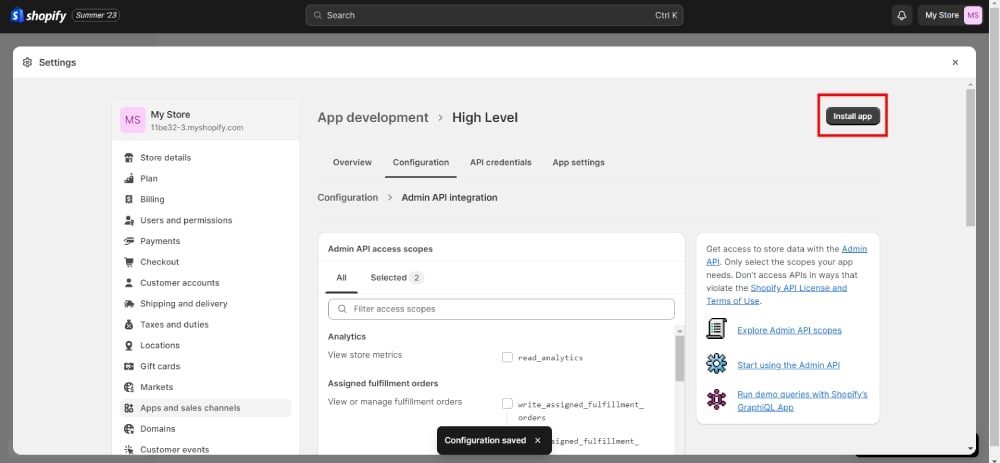 Step 6: Once the configuration is saved, you can click "Install App." A window will pop up again to confirm you want to install the app. Confirm it by clicking the Install app button once more.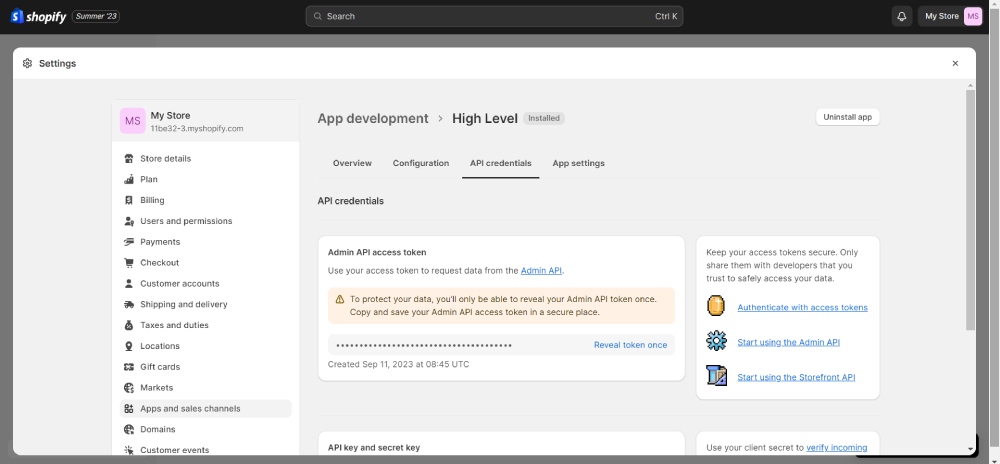 Step 7: After that, you'll view a page where you need to connect High Level to Shopify. Click "Reveal Token Once" to show the token that will connect High Level to Shopify. Once clicked, go to your High Level dashboard.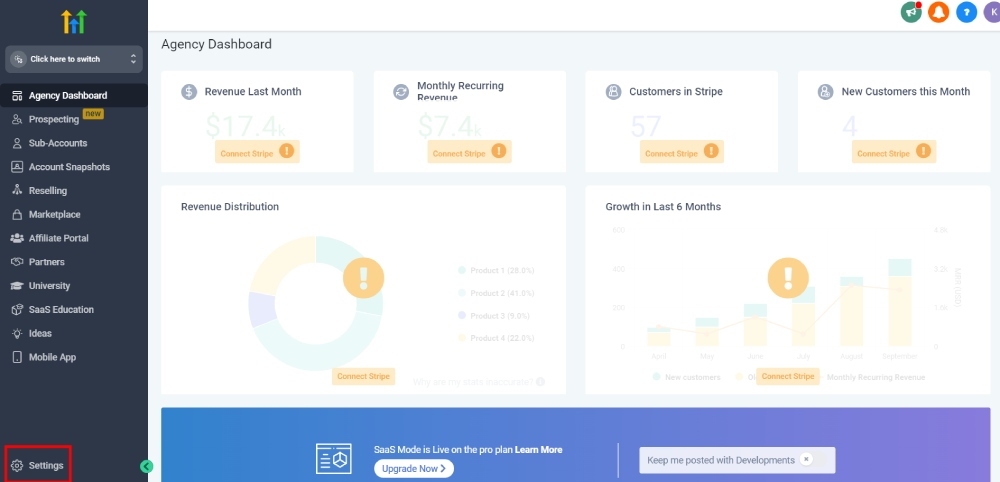 Step 8: In your High Level dashboard, click Settings then Integrations. Click the Shopify integration and copy the API token provided by Shopify. After that, click "Connect," and you're all set!
What Are The Benefits of Installing High Level

Marketers and agencies can benefit from using High Level to optimize their business or client's sales and marketing efforts. Here are the advantages of using High Level.
Manage various client and agency accounts in one dashboard
Access to unlimited contacts
Use CRM tools to capture and nurture leads to turn them into loyal customers
Create forms and surveys and use website builders to level up your marketing and sales efforts
Make a sales pipeline
Plan your social media marketing campaigns with a social media calendar
Launch bookings to connect with leads
Work on your reputation and manage your reviews
Integrate WordPress for hosting
Manage Invoices and Payments
Use API access to connect other apps
Pricing:
Starter – $97/mo
Unlimited – $297/mo
Other Sales and Marketing Apps to Install
Although Shopify has built-in marketing and sales tools to help your business grow, here are the other sales and marketing apps to consider! With this option, you don't need to use API since the app should give you access to all its features.
1. Omnisend

As an eCommerce business, you need to send marketing emails to subscribers. This way, they're updated with promos and product availability. Omnisend is one of the top email marketing tools for Shopify.
You can use email design templates to make your emails compelling! Additionally, they have a drag-and-drop builder to edit quickly and move elements around. If you want to test your emails, Omnisend has an A/B testing feature to optimize your campaigns and understand which emails your subscribers respond to the most. Finally, view reports to know your performance.
Also, they have an SMS marketing tool if you want to connect with your subscribers via text.
2. Vitals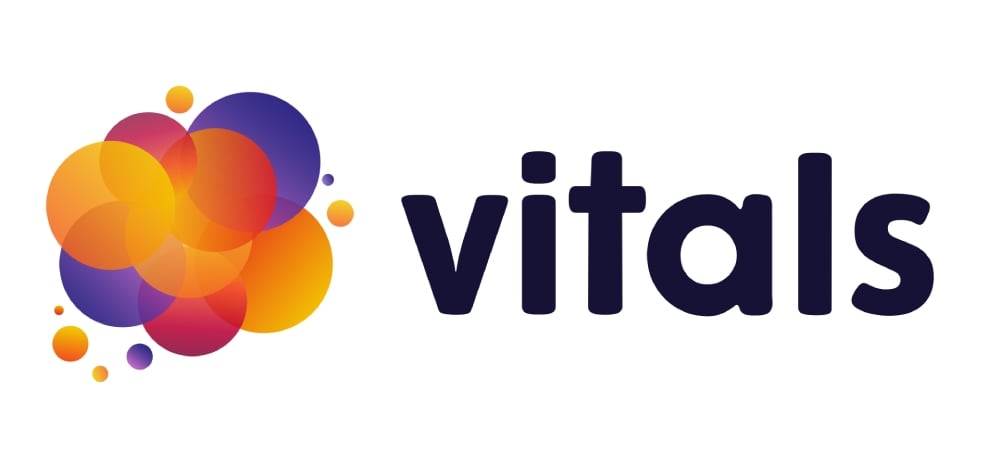 Vitals is an all-in-one marketing and sales solution to install on Shopify.
Increase sales by adding more social proof and reviews to your store. Introduce discounts and bundle products! Make your visitors' user experience better with chat and instant search. Raise conversion rates with sticky add-to-cart stickers. Finally, remind visitors to revisit their cart and trigger emails when they leave items in their cart.
This app is ideal for artisans, crafters, dropshippers, retailers, and eCommerce agencies!
3. Growave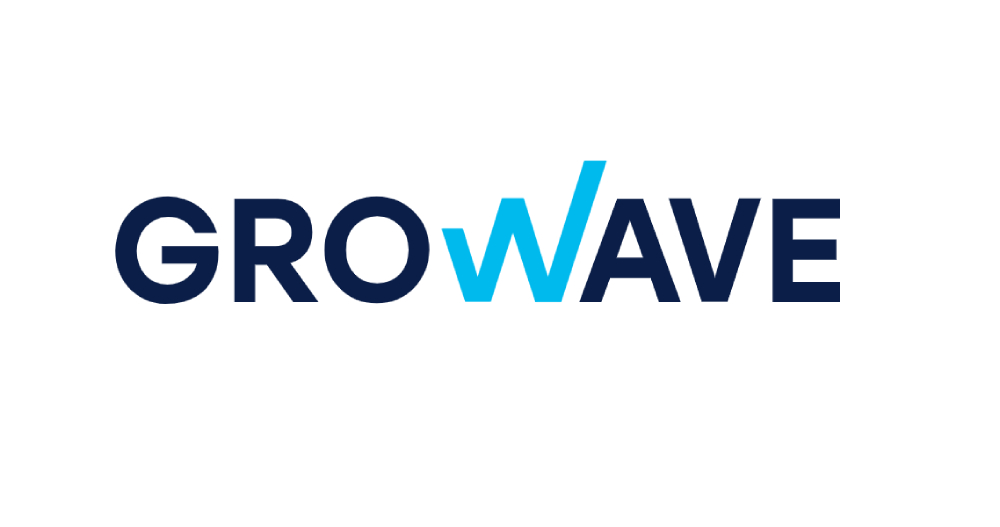 Here's another marketing app that's sure to convince more visitors to become customers. Growave will make your customers become loyal patrons with loyalty and VIP programs! Plus, your customers can redeem rewards whenever they buy from your store.
Don't let visitors slip by when items are out of stock or if they're not ready to buy items yet. Activate a wishlist button to ensure they return to your store. Let reviews take front and center of your store and in your products to establish credibility. Finally, persuade visitors to become customers with user-generated content! You can integrate Instagram and connect it to your products.
4. Outfy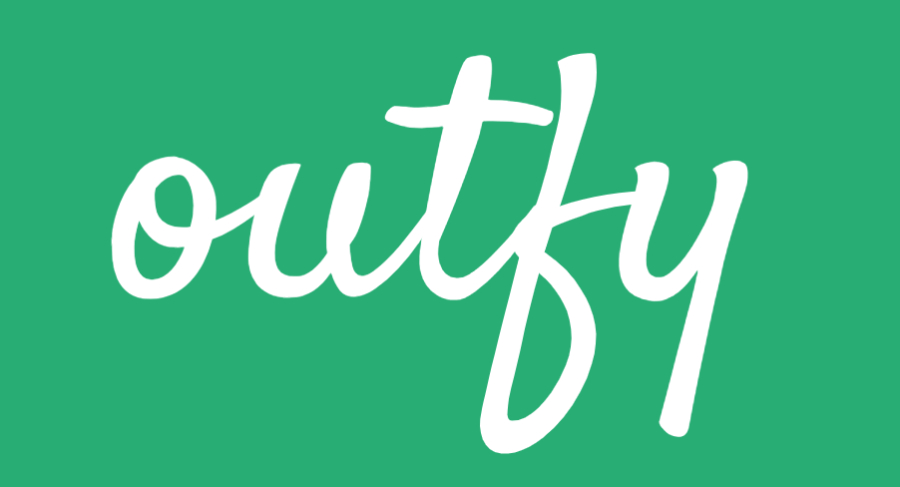 Do you need a social media management tool integrated into your Shopify store? Outfy will help you with scheduling and posting your social media content right from Shopify. Post on YouTube, Pinterest, Instagram, Facebook, and Twitter to reach more audiences! Plus, use relevant hashtags that will attract more relevant audiences to your content.
But you can do so much more with Outfy. You can also create gifs and videos for sales promotions! Plus, you can create personalized themes for your social media posts or use templates that will entice your audience to like your posts and go to your Shopify store.
5. AAA Web Push Notifications

AAA eCommerce is one of the premier eCommerce app creators to help sellers reach their sales and marketing goals. One of their best Shopify apps is Web Push Notifications. You can choose among six web push notifications:
Manual
Welcome
Abandoned cart
Scheduled
Back in Stock
Price Drop
Additionally, you can notify visitors through your notification bar. You can customize your notification bar with the following:
Announcement
Count down timer
Sales motivator
Cookies
Mailchimp subscription