Ecommerce businesses have the convenience of starting their own company without creating a website from scratch. More than 10+ eCommerce platforms provide essential features to manage one's site without hassle. However, due to the number of eCommerce platforms available, it can be challenging to pinpoint the BEST out of the bunch, considering its pros and cons. Here's how to choose an eCommerce platform.
How to Choose the Right eCommerce Platform
1. Pricing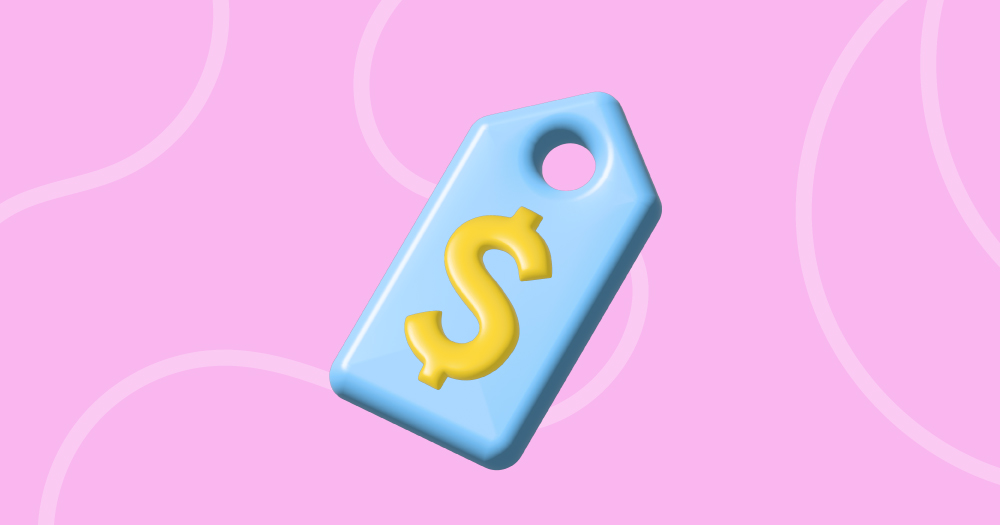 You should look into pricing options when browsing various eCommerce platforms. Pricing can depend on your budget and eCommerce site size. Small and medium-sized businesses can subscribe to these budget-friendly eCommerce platforms:
Shopify
WooCommerce
Wix
Big Cartel (ideal for small eCommerce owners)
PrestaShop
Meanwhile, enterprise eCommerce owners can use these platforms:
BigCommerce
Adobe Commerce
Salesforce Commerce Cloud
Ultra Commerce
Oracle Commerce Cloud
There's no one-size-fits-all pricing since eCommerce platforms have various tiers allowing you to upgrade or downgrade when needed.
2. Features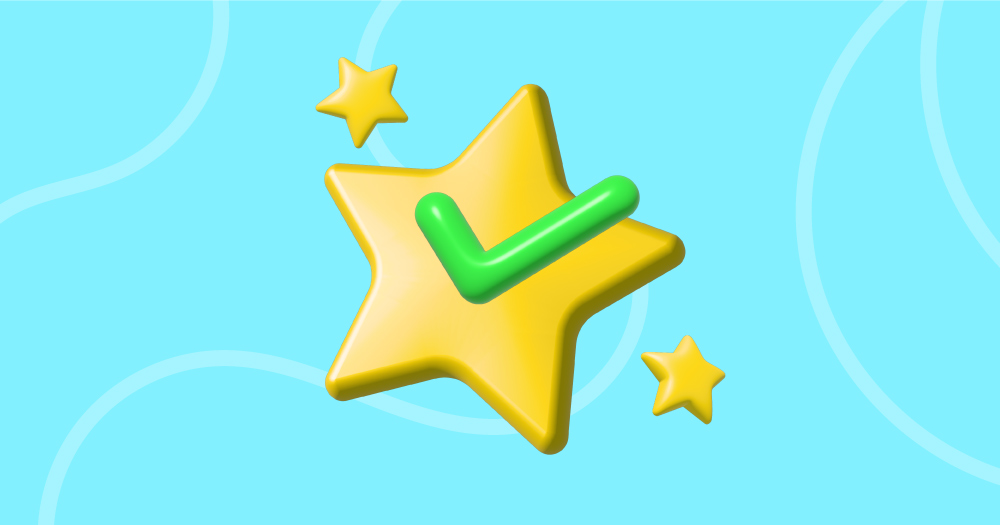 Another point to consider when subscribing to an eCommerce platform is its features. Here are the basics of any eCommerce platform:
Payment
Shipping
Checkout
Inventory
Content management
Analytics
However, other features like marketing, point of sale, and mobile capabilities are a plus and will help you stay on one platform.
3. Modes of eCommerce Platforms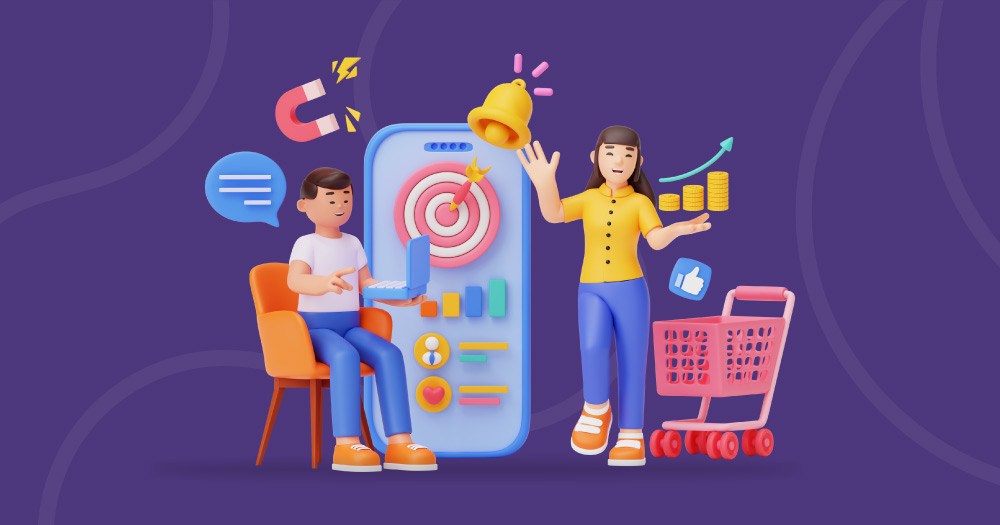 One overlooked area when choosing an eCommerce site is the platform modes. This is a bit technical; knowing and selecting a platform mode is helpful in customizing or using your eCommerce site. The three main types are headless, SaaS, and open-source. You need a web developer for this since it requires coding and development.
4. Ease of Use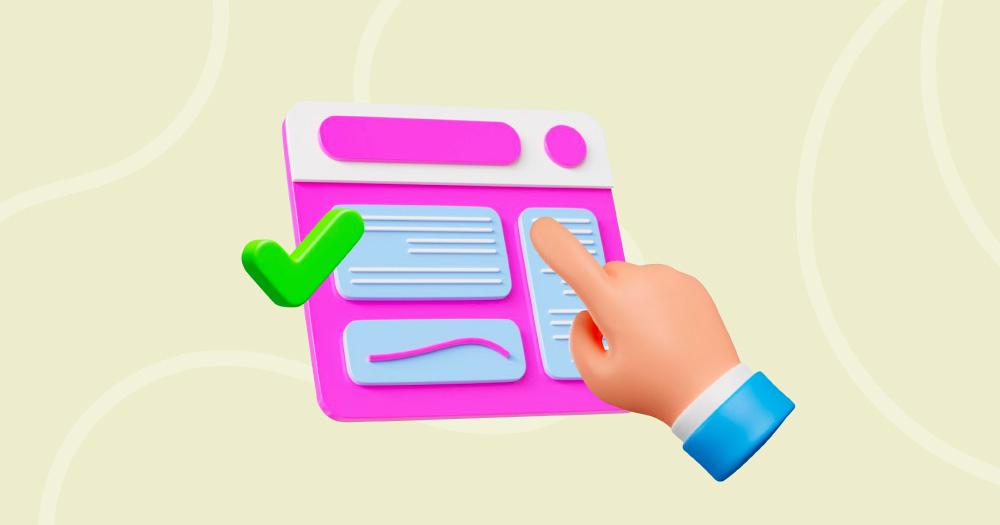 Most eCommerce platforms are user-friendly, helping eCommerce store owners launch their sites faster without any web development experience.
User-friendly and intuitive dashboards or admin panels are great indicators of ease of use for any eCommerce platform. Most eCommerce platforms, especially those on our list, have user-friendly dashboards and admin panels to help you navigate your eCommerce shop.
5. Customization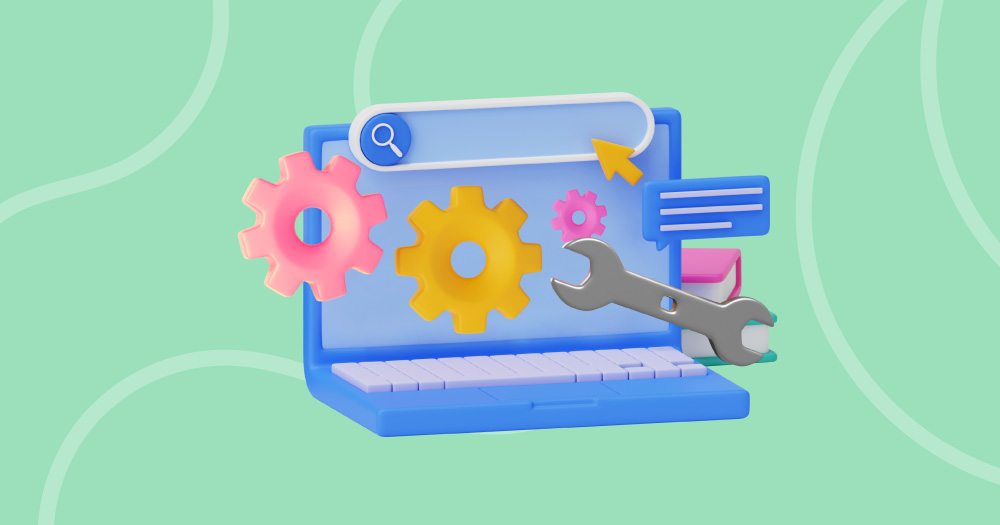 Over 10+ million eCommerce sites are online to offer their products to billions of users globally. eCommerce platforms allow users to customize their online store for various features.
eCommerce platforms have web design capabilities or let users select themes. These platforms offer themes depending on niche or cost. From there, eCommerce store owners can personalize their site by adding photos or logos.
Another customization feature is payment options. Payment options should be another point of consideration since you want to cater to your audience. For instance, if your eCommerce store is US-based, you can offer credit card options and online payments, such as Apple or Google Pay. However, if you're selling globally, you can also offer payment options based on the local currency.
Finally, integrations are also considered customization features. After all, some shops won't offer everything based on your subscribed tier. You can level up your store with extensions from their marketplace to help you run it smoothly and efficiently.
6. Support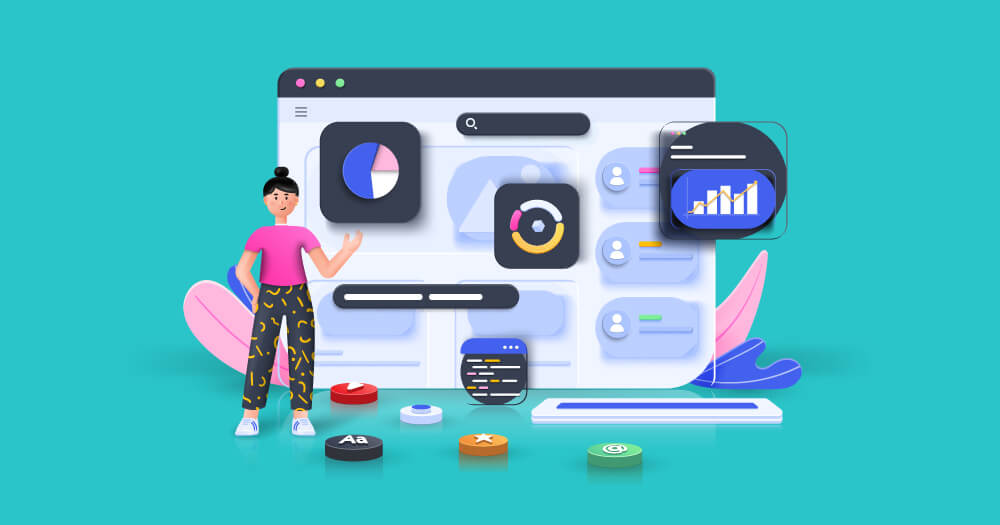 eCommerce platforms can be difficult to navigate for new owners or those without experience in launching a website. Similarly, issues arising from managing a site could affect one's experience and may lead them to shift to another platform. That's why support should be on your list of considerations when choosing an eCommerce platform. Here are the support options offered by most platforms:
Some eCommerce platforms offer exhaustive resources or help centers. This allows eCommerce owners to browse on their own before reaching out to the platform's support department.
7. Uptime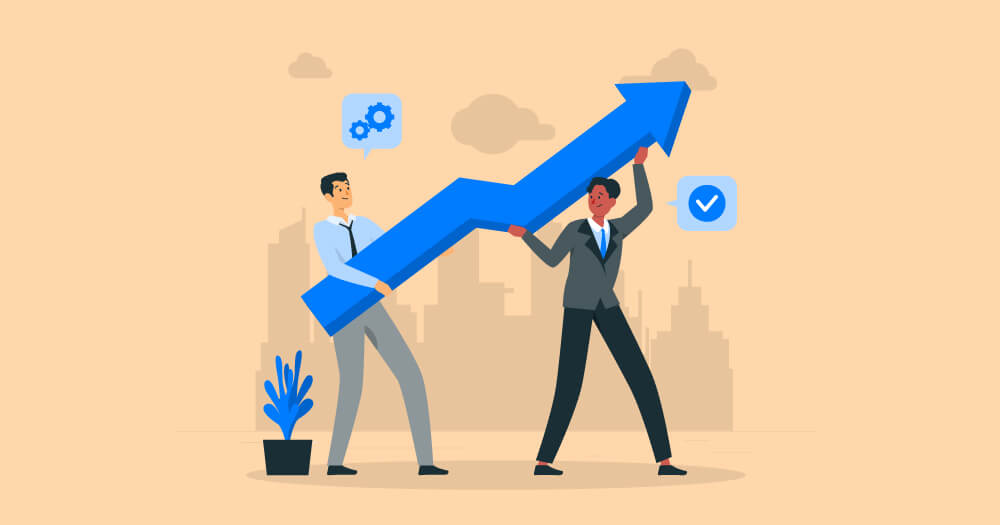 It's a big blunder if your eCommerce site goes down frequently for hours. You'll lose precious sales, and your target audience will likely buy from your competitors. Most eCommerce platforms promise over 90% uptime. This benefits any eCommerce shop owner as it lessens site blackouts.
8. Security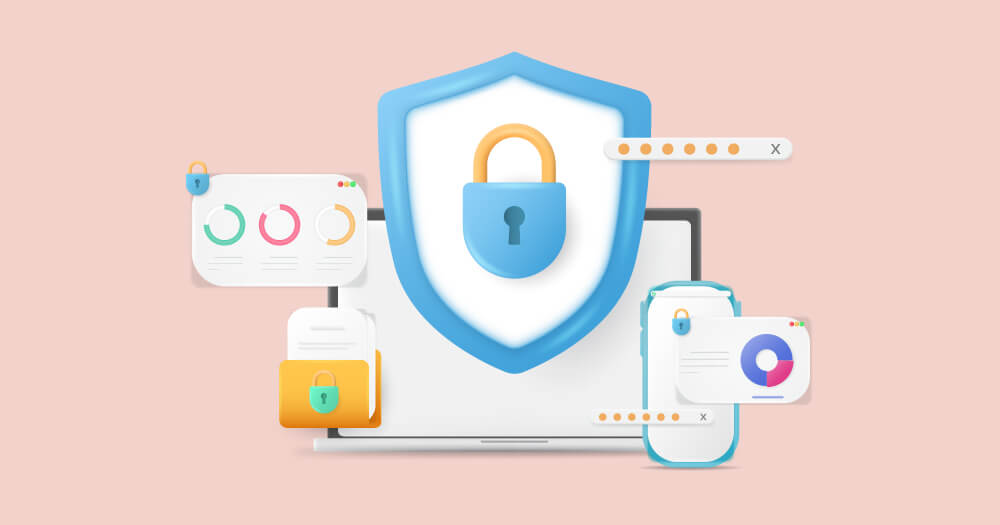 A primary security feature found in most eCommerce platforms is the PCI compliance standard. This guarantees that payments from credit cards are secure. Shopify, WooCommerce, and Wix are examples of eCommerce platforms with this standard. Plus, your website should have an SSL certificate. Luckily, most eCommerce platforms offer this. This will provide a secure browsing experience for your visitors.
9. SEO and Marketing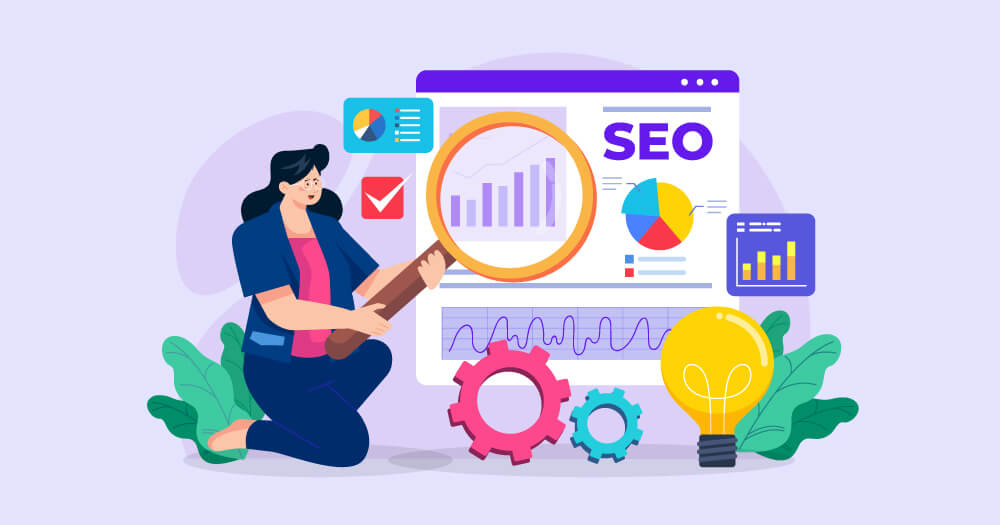 eCommerce platforms have adapted SEO and marketing features to keep users on their sites. Email subscriptions and content creation tools are found on some platforms. Additionally, analytics, tags, meta descriptions, and custom URLs will help improve your SEO, which are built-in tools on most platforms.
This is a better idea than subscribing to multiple SEO or marketing tools. However, if you have subscriptions to SEO and marketing tools, you can integrate them into your site. Some eCommerce platforms go the extra mile by offering digital ad creation on Google and social media sites.
10. Scalability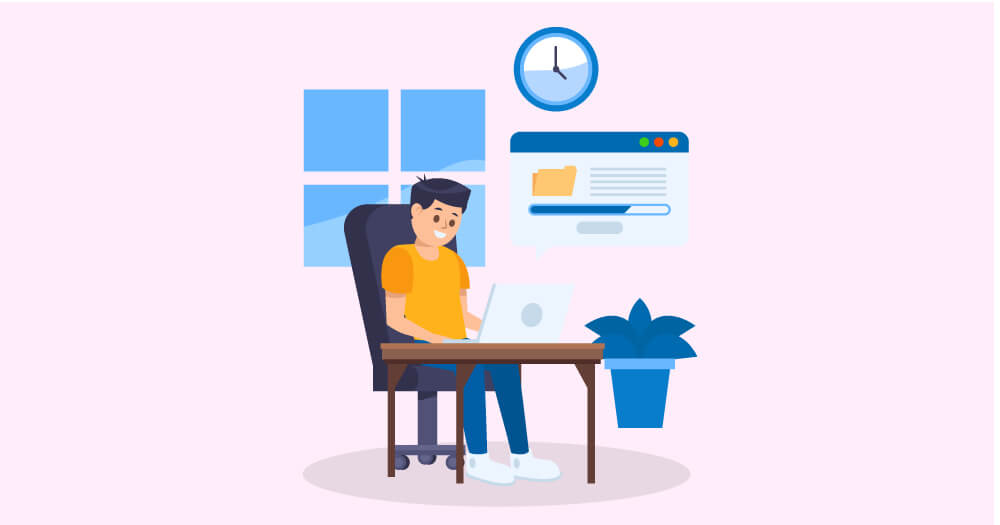 Your eCommerce store may start slow, especially if you're new or have a unique product that caters to specific audiences. A scalable eCommerce solution can help your business grow to greater heights. Some examples of scalability include:
Accommodating a higher volume of visitors daily
Prioritizing page speed
Managing multiple brands or stores in one platform
Top 12 eCommerce Platforms
1. Shopify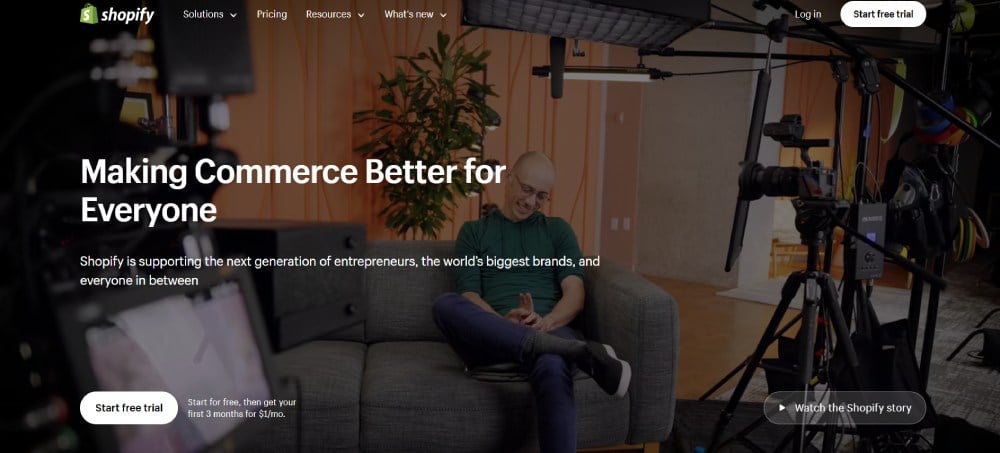 Shopify is a leader in the eCommerce industry. Businesses of any size can subscribe to Shopify and launch their website anytime with ease. They offer comprehensive solutions, even for the Basic plan. But why do millions trust Shopify to host their website?
Pricing:
Basic – $25/mo
Shopify – $65/mo
Advanced – $399/mo
Enterprise – Contact sales
Essential features:
Online store customization
Multi-channel selling
Marketing
Integrations
Email marketing and subscription
Analytics
Shipping
Stock, order, and inventory management
Shopify offers a free trial for three days. This way, you can see if your eCommerce store is compatible with the platform. From there, you fill out details about you and your store. Then, with the Shopify admin panel, you can complete payments and shipping details, customize your website, and upload your products and images before launching!
Or, you can check out our guide on how to sell on Shopify. We include a step-by-step guide on how to launch and customize your Shopify store!
2. WooCommerce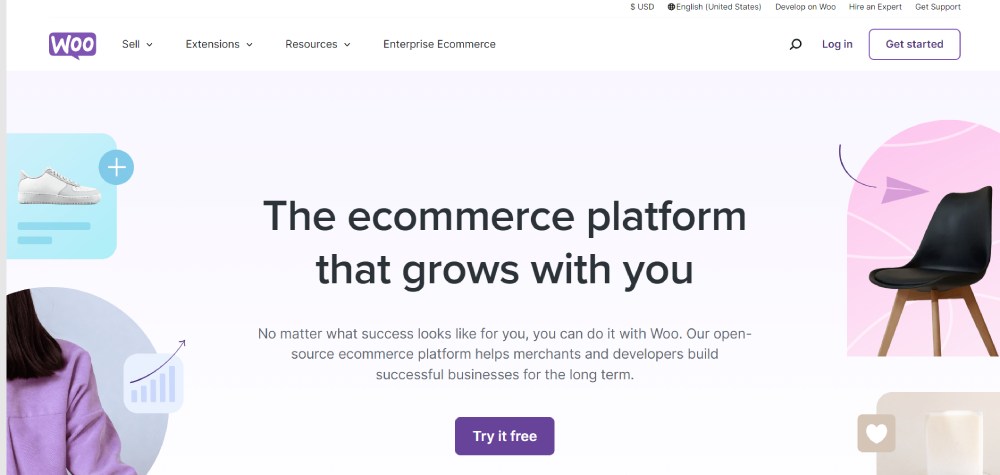 Shopify's main competitor is WooCommerce. This is the best option if your website is hosted by WordPress, considering that this is a solution by the well-known hosting platform. Nutribullet, Singer, and Thermos are some of the stores using WooCommerce. What makes them an attractive alternative to Shopify?
Pricing:
Essential – $39/mo
Performance – $70/mo
Enterprise – Contact sales
Essential features:
Payment options
Checkout
Multi-channel sales
Shipping
Marketing
Mobile app
No-code customization
When you sign up for WooCommerce, you'll automatically have a WordPress account. It will ask you about details of your shop. Then, you can sign up.
3. Wix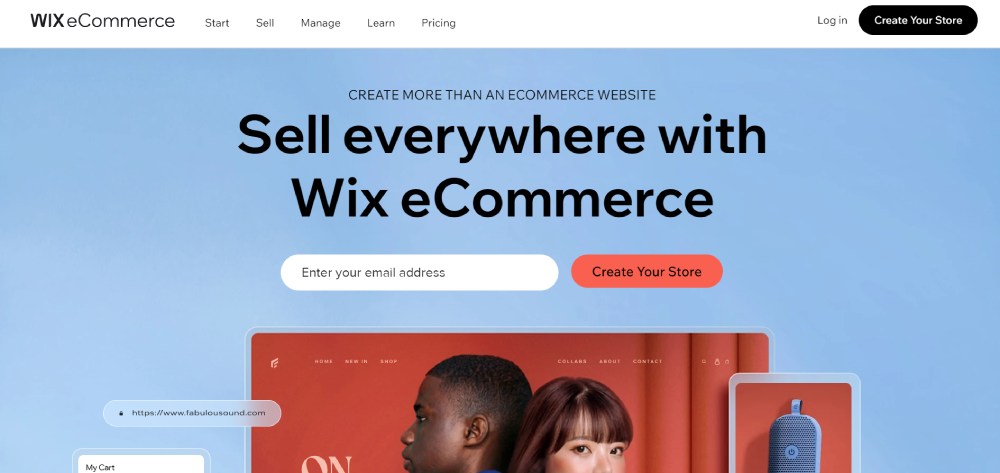 Wix also offers eCommerce solutions for small and medium-sized businesses. They offer more affordable tools than other eCommerce platforms listed here.
However, if you have an existing Wix site as an eCommerce shop owner, they provide nifty tools to help you scale your business. Here's how Wix sets itself apart from its competitors!
Pricing:
Basic – $17/mo
Unlimited – $25/mo
VIP – $35/mo
Enterprise – Contact sales
Features:
Payments
Customer accounts
Product management
Subscriptions
Dropshipping
Wix's onboarding can help you create an account fastest since it's only asking two questions before it leads you to the dashboard. From there, you can set up your store and add the following:
Custom domain
Payment options
First product
Recommended apps
Shipping and delivery
Website design
4. PrestaShop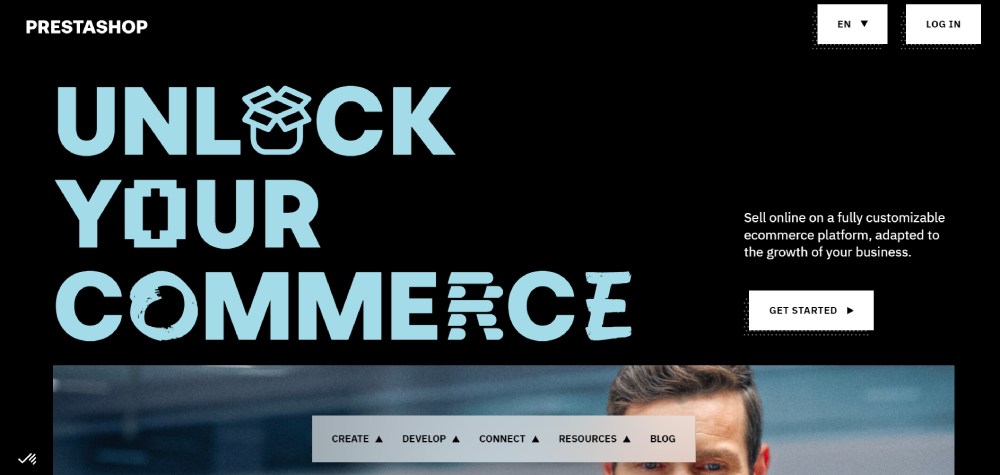 Another eCommerce contender to consider is PrestaShop. This open-source eCommerce solution allows shop owners to customize their site from the get-go. They offer hosted and classic solutions, depending on your needs. Here's why you should consider PrestaShop as your eCommerce solution.
Pricing:
Classic – Free
Hosted – €24 excl. VAT/mo
Features:
Payment solutions
Digital ad solutions
Marketing
Shipping
Analytics
Setting up a PrestaShop depends on what mode you select on their Pricing page. If it's Classic, you will download a software application allowing you to configure and personalize your online store.
5. Ecwid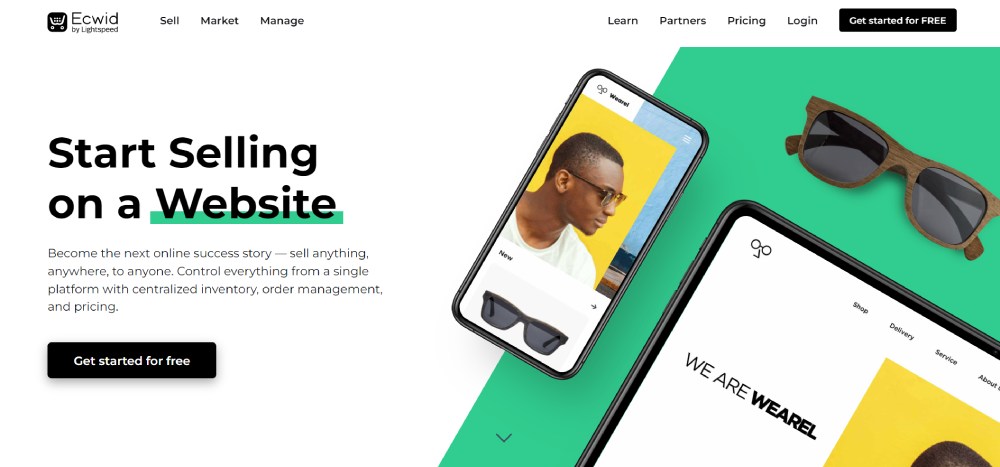 Browsing for another free option to host your eCommerce site? Ecwid is another platform to consider. But how does Ecwid fare against its competitors?
Pricing:
Free
Venture – $19/mo
Business – $39/mo
Unlimited – $99/mo
Features:
Payment options
Marketplace connections
Digital ads solutions
Email subscription
Analytics
Product and inventory management
On-the-go online store management
Shipping and pick-up options
It's easy to start an Ecwid store. You need to sign up first. Then, there's a quick 4-step onboarding asking about store details. Once completed, you get access to the dashboard, letting you complete a checklist before your store's launch!
6. Shift4Shop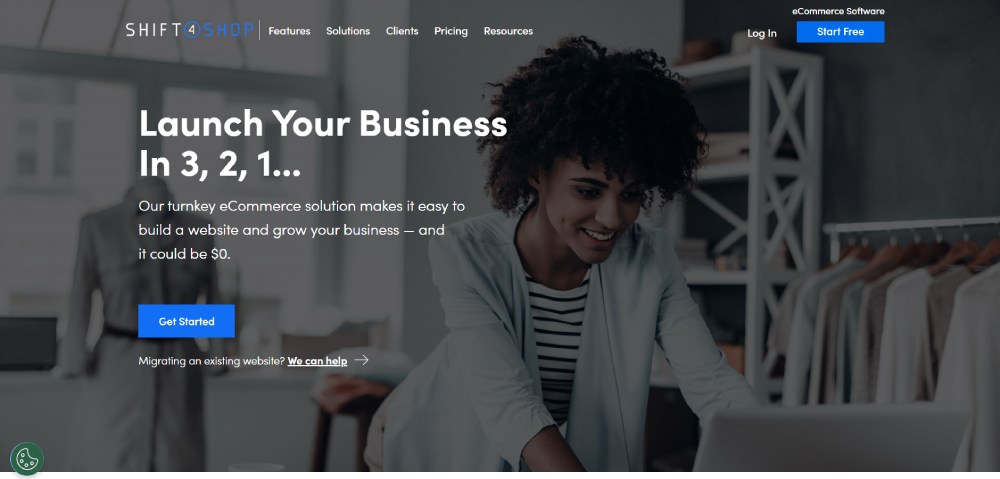 Shift4Shop provides a turnkey solution for launching your website. Currently, the platform is available in the US. The UPS Store, Crabtree & Evelyn, and The Honey Baked Ham Co. are brands that use Shift4Shop for their website. What makes them a trusted platform?
Pricing: You will pay a $500 processing fee every month, and you can use their eCommerce platform for free!
Features:
100+ themes available
Marketing and SEO
Payments
Inventory management
Fraud protection
You can sign up for Shift4Shop and get access to the dashboard. From there, you can customize your store before launching!
7. BigCartel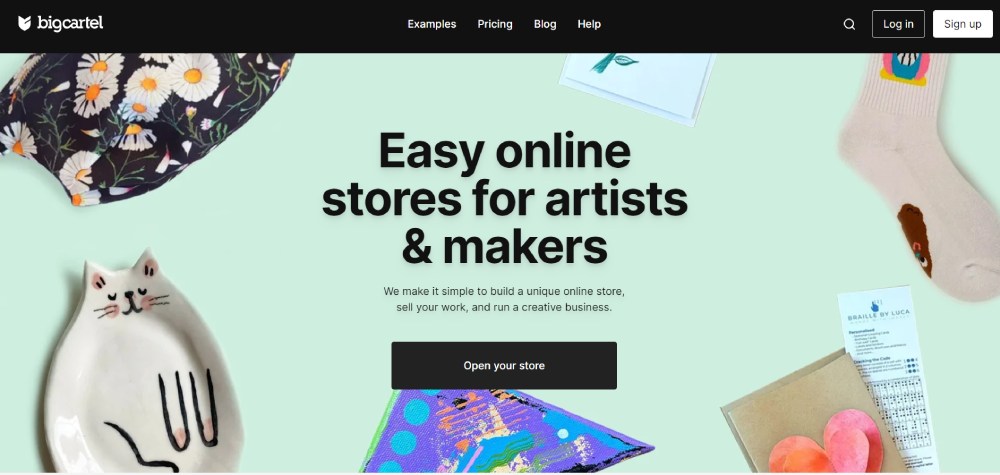 If you're a creative with a knack for selling, BigCartel is the ideal eCommerce platform. This platform also has a free option, allowing artists and makers to post up to five products. Aside from this, how else can BigCartel help your small business grow?
Pricing:
5 products – Free
50 products – $9.99/mo
500 products – $19.99/mo
Features:
Theme customization
Sell online and in person
Payments
Analytics
Shipment
Sales tax autopilot
Discounts and promotions solutions
If you've decided Big Cartel is your eCommerce provider, you can select a plan and sign up. Then, you can set up shop with their checklist. You can also check out our BigCartel vs Shopify comparison to learn more about BigCartel.
8. Volusion
If a beautiful eCommerce site is one of your main priorities, Volusion can help you start an eCommerce site from its beautiful themes. Besides this, here are other reasons to use Volusion.
Pricing:
Personal – $35/mo
Professional – $79/mo
Business – $299/mo
Prime – based on Gross Monthly Volume
Features:
Mobile-friendly and customizable themes
Purchase orders
Warehouses
Inventory and stock management
Product variant pricing
Checkout
Shipping
SEO and marketing
Volusion also provides an easy way to sign up and get access to your dashboard. Once registered, you can browse and complete your store set-up.
9. Squarespace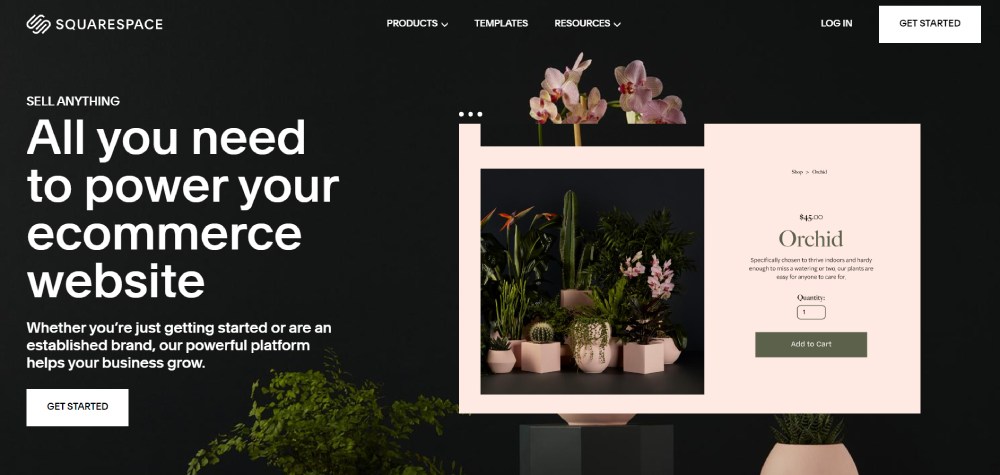 Squarespace is ideal for online and in-person selling. How can Squarespace help you start your online store?
Pricing:
Personal – $23/mo
Business – $33/mo
Basic Commerce – $36/mo
Advanced Commerce – $65/mo
Features:
Shipping
Payment and checkout
Tax
Order management
SEO
Email campaign
10. BigCommerce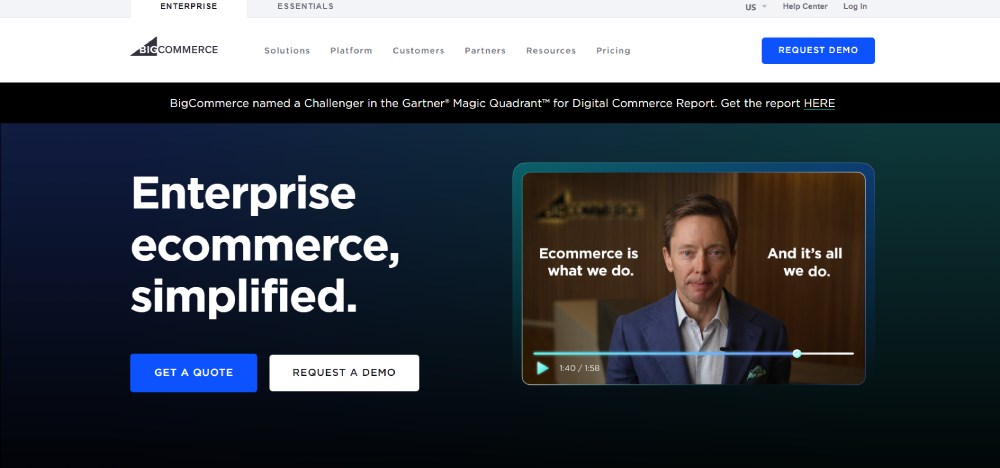 Do you own an enterprise eCommerce store? BigCommerce is our first option for enterprise eCommerce dedicated platforms! Know how BigCommerce can help your business.
Pricing: Request a quote
Features:
Customized themes and checkout
Coupons and discounts
Site speed
SEO
Digital wallets
Headless commerce solution
Cross-channel eCommerce
B2B solutions
International solutions
Shipping
Analytics
11. Adobe Commerce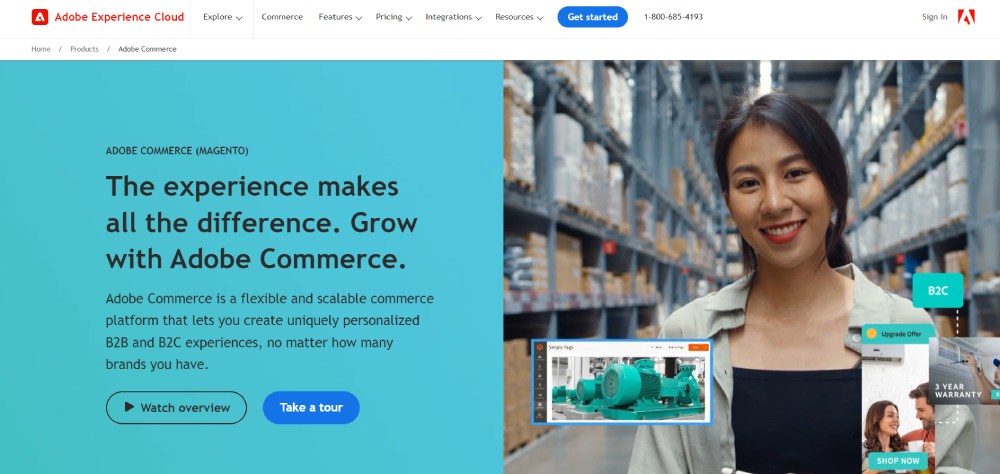 Formerly Magento, Adobe Commerce provides simple solutions to enterprise eCommerce owners. One of its main advantages over competitors is AI-powered tools to help you deliver better customer experiences. Here's how BigCommerce can help you run your eCommerce store.
Pricing: Request a demo
Features:
Build and develop secure apps
Omnichannel personalization
Deliver personalized experiences
Integrate apps into your store
12. Salesforce Commerce Cloud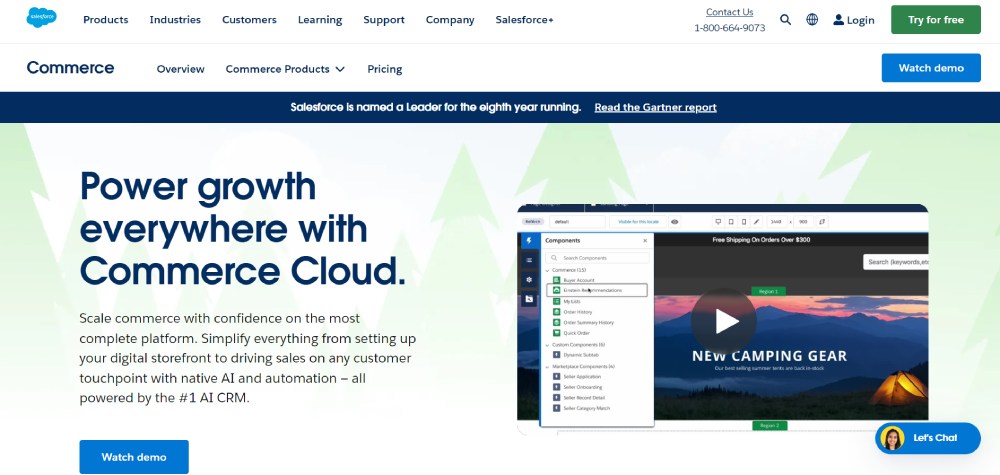 Our final eCommerce platform is the Salesforce Commerce Cloud. It's another platform catering to enterprises. Here are its pricing and features.
Pricing: Watch a demo or Contact sales
Features:
Web design templates
Headless or hybrid commerce modes
AI-powered tools for conversations and analytics
Customer acquisition
Order management
Integrations
Key Takeaways
Choosing the best eCommerce platform is crucial in running your store smoothly and efficiently. Our list of 12 eCommerce sites should narrow your selection in deciding which platform suits you best. You have various considerations like pricing, technical features, payment options, speed, security, and more! It can be overwhelming, but you need to keep them in mind before subscribing to an eCommerce platform. It all depends on your needs, and how it can adapt in the future.