The Christmas holiday will give you the feels that will pinch through every bone in your body. The power of the holiday spirit alone will enliven anyone who's into the Christmas essence. And even restore those who have seemed to lose their vigor during the holidays.
Here are compelling Christmas holiday ads that depict the true essence of Christmas. And if you wish to have your own holiday ads, sign up with Penji and let their professional graphic designers do the hard task for you. But we'll help you kick-start your holiday advertisements by giving away these FREE holiday-themed designs. Download them all now before our offer expires.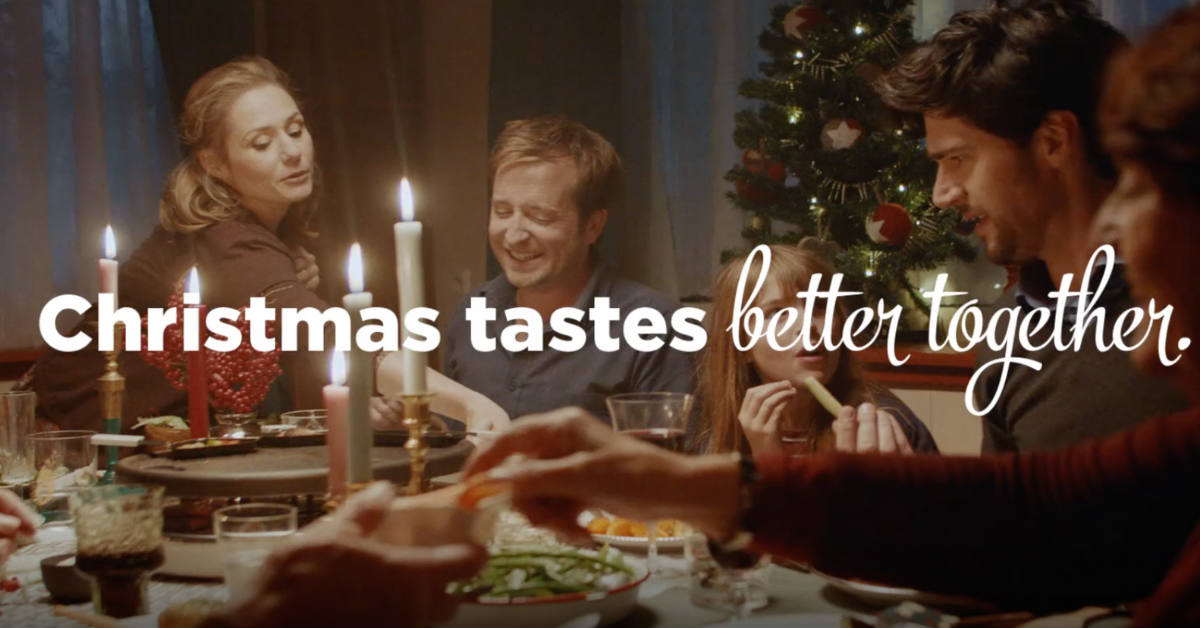 Plus is a Dutch chain of supermarkets. This Christmas holiday ad shows that not having that ideal family that conforms to a cultural paradigm is okay. Marriage is an abstruse endeavor, and not a lot of couples will experience happiness after matrimony. But come Christmas, families can forget these differences and enjoy their time with one another.
This video shows a family of three, where the daughter juggles her time between her parents right before Christmas. On Christmas Eve, seeing that her father will likely spend Christmas alone, she left a small cast iron pan enveloped in a simple red wrapper after spending time at her father's house.
When the father saw the gift, he immediately drove over to the other house, realizing it was an invite to spend Christmas Eve's dinner with the entire family. The video ends with a catchphrase, "Christmas tastes better together."
Another societal family issue that one of us might be dealing with is ignoring the things that really matter. When we exchange our time with families for our careers, we miss out on a lot of priceless wonderful things. Here, BBC One wants to give us that nudge that work, wealth, and material things should come next to family.
This is a video of a girl who has a Christmas talent show coming up. She wanted to tell and invite her father so badly, but his work always gets in the way. Come talent show night, she lost confidence while on stage knowing she didn't have her father there. Until unknowingly, her father appeared out of the blue and started dancing to encourage her.
Holiday ads like this point out how essential time is. If we let it pass, we might not gain back the moments we could've cherished forever.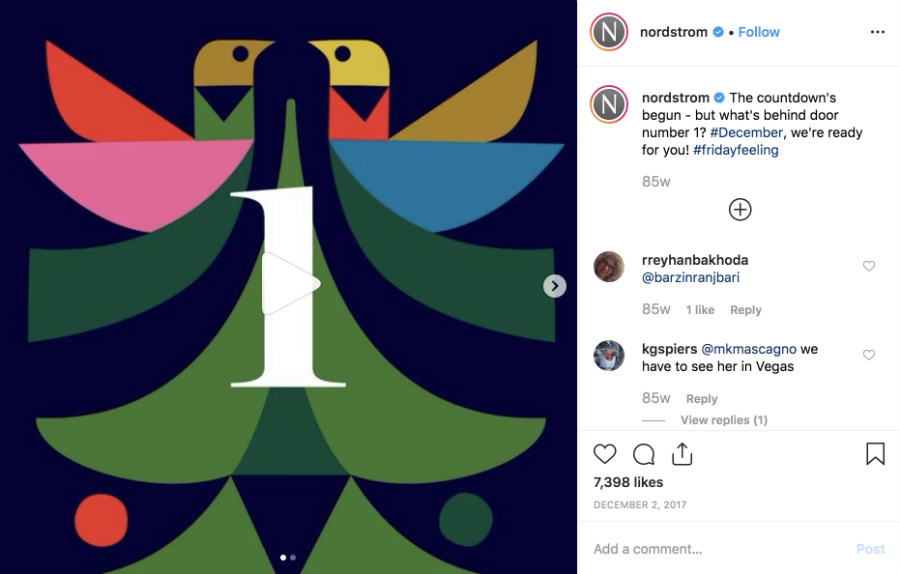 More often than not, we look up to celebrities and public figures for guidance. And Nordstrom knows how prominent Celine Dion is — on and off the stage. The online company partnered with the iconic serenader for their Christmas 2017 holiday influencer marketing campaign.
Starting by carrying a beautiful tune of Nat King Cole's The Christmas Song, holding one of Nordstrom's handbags, you'll instantly get the feels. They also did a brilliant job tweaking the lyrics, singing, "Chestnuts roasting in my new handbag." Then she ends by hoping that holiday enthusiasts make plans with their friends and family.
Air Canada grabbed everyone's attention when they played this 2014 Christmas ad brilliantly. Holiday ads can make you weep like a baby. The insightful messages and electrifying graphics will make you realize how important this season is for those who are separated from their loved ones.
Air Canada wanted to give back to Canadians who are living abroad, specifically in London. Canadians usually spend their time at this bar in London called Maple Leaf to experience a taste of home. One night, two Air Canada pilots entered the bar and announced they were flying everyone in the bar home to be with their families.
This stunning campaign from a multi-billion dollar airline had everyone tear up. But capturing everything on video was even more sensational. Flyers expressed their gratitude online with the hashtag #ACGiftofHome.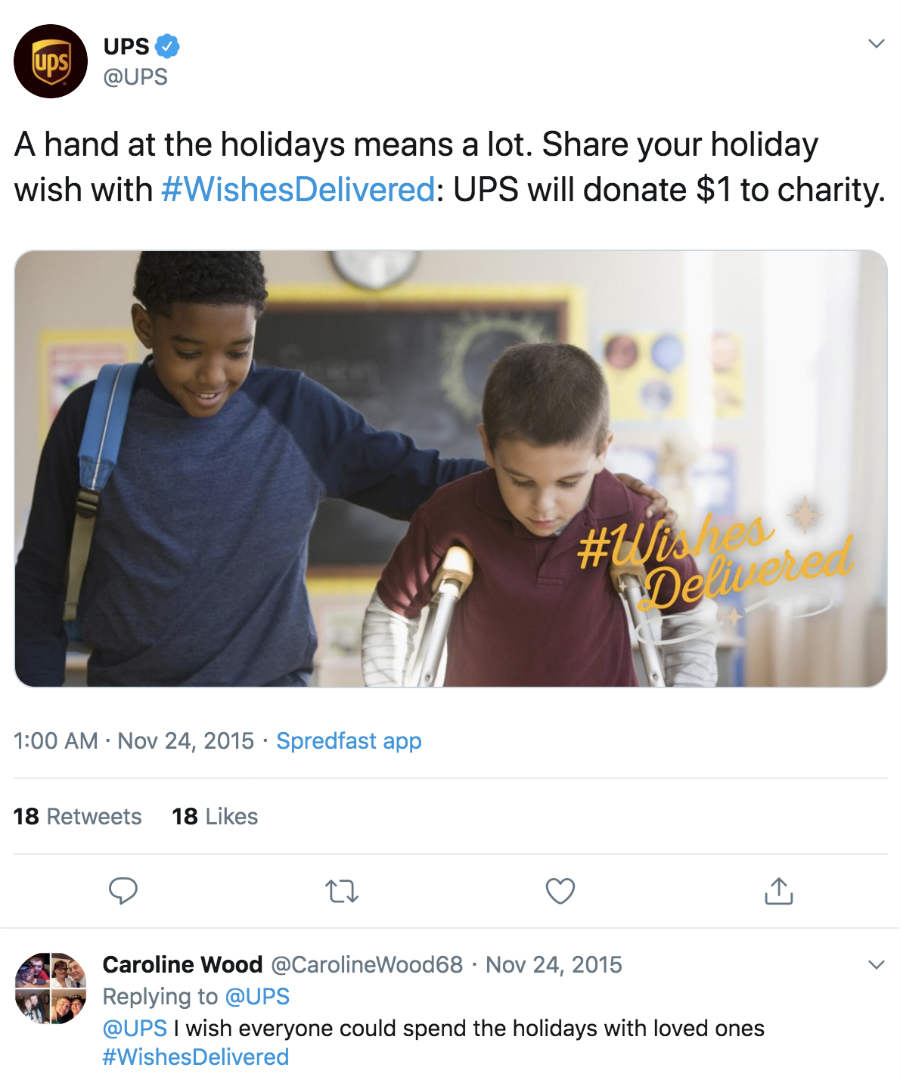 We may not get everything we wish for when Christmas comes. But UPS wanted to grant a few of the people's wishes through their annual Christmas campaign called "Wishes Delivered." By giving back to the community, the courier company also donated up to $100,000 to a chosen charity for every "Wishes Delivered" video shared on social media channels. Not only does this gain traction for your business, but it will garner social media mileage as well.
This campaign has been on a roll for five consecutive years now. Last 2018, they made four random people happy by granting their wishes. One was an active military woman who had sought comfort in an untraditional human-animal friendship in the Middle East. She rescued Kelby and soon parted ways when she came home to the US.
UPS wanted to bring the two together and brought Kelby home to Lily — a 4000-mile special delivery. As a dog lover, may we be reminded to be kind to animals, not only this Christmas but for the entire year. After all, they are part of the family.
When it comes to stimulating holiday ads, Apple knows what gripping graphics can do to move mountains. Take this Christmas holiday marketing campaign from 2018, for example. It focuses on how you should "Share Your Gifts" during the gift-giving season. It doesn't have to be about money or material objects, but even sharing your talents will truly make an impact.
Featuring impeccable digital animation, it's a story about a young talented designer named Sofia. While she enjoys creating design projects on her Mac computer all the time, she also keeps the projects to herself. One day, hard copies of her designs were swept throughout the entire city into the hands of passersby.
While she was rushing to retrieve the papers, she realized her designs put a smile on people's faces. The gist of the story reminds us that we should share whatever it is we are good at to friends, family, and even strangers. Who knows, our talents might redeem someone's spirit this holiday season.
How to Use Penji for Your Holiday Ads
Now, most small companies do not have the luxury of time to create videos for the holidays. So you probably might ask, what would be the next option? We recommend creating multiple images to tell a story. But of course, we encourage that you hire the services of professional graphic designers to strengthen your message and to ensure that your market will appreciate your campaign.
Instead of doing it on your own, get the Penji team to do it for you. They have a pool of experts that can work on your graphic designs fast – not to mention effective. Here's how you can use their platform.
Click the New Project Button and Request for Designs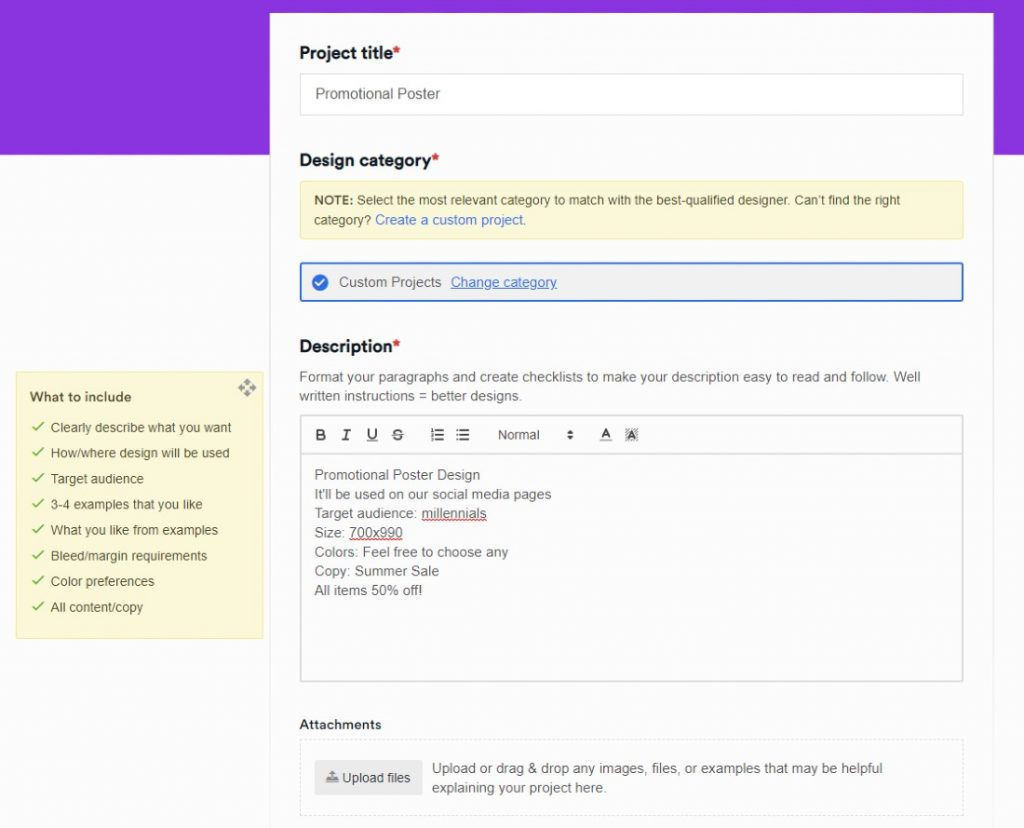 When you sign up with Penji, you will have access to their user-friendly platform. When you are already in the dashboard, you will find a New Project button. Click that and you will be taken to a new page. This page will request design information that can help their designers start your project.
Don't worry if you are unsure which details you need to include. After all, the team created guide questions and even a checklist so you won't miss anything. Once done, submit it and wait for a designer to reach out to you.
Wait for the Draft and Ask for Revision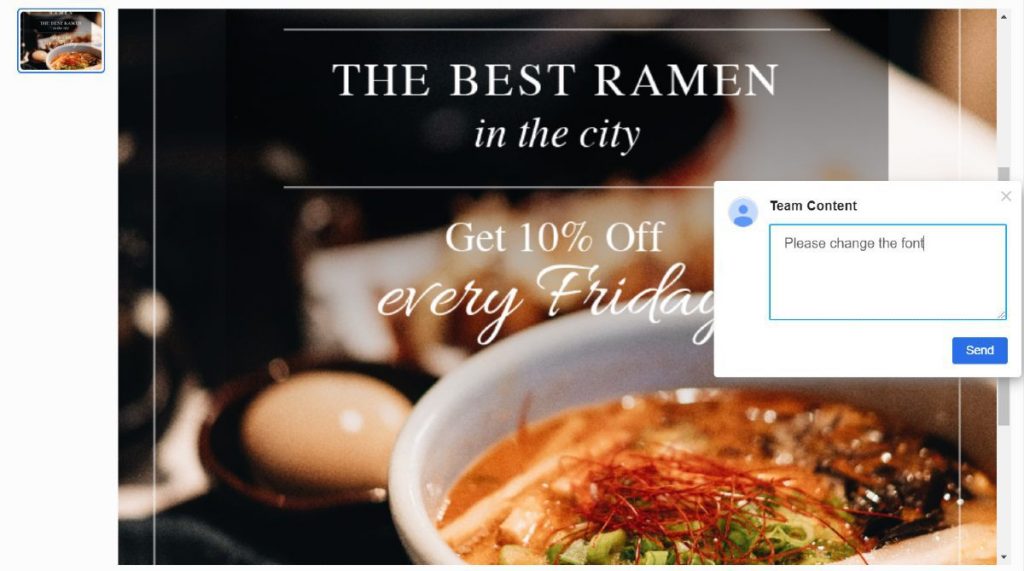 You should receive the first draft within 24 to 48 hours and you will be notified through your email. Please check it from time to time just in case the designers have additional questions.
Upon receiving the draft, click the image and enlarge it. This will allow you to see the design up close. If you see areas that need to be changed, type your feedback directly. Hit the send button and the designer will work on it right away.
Download the Source Files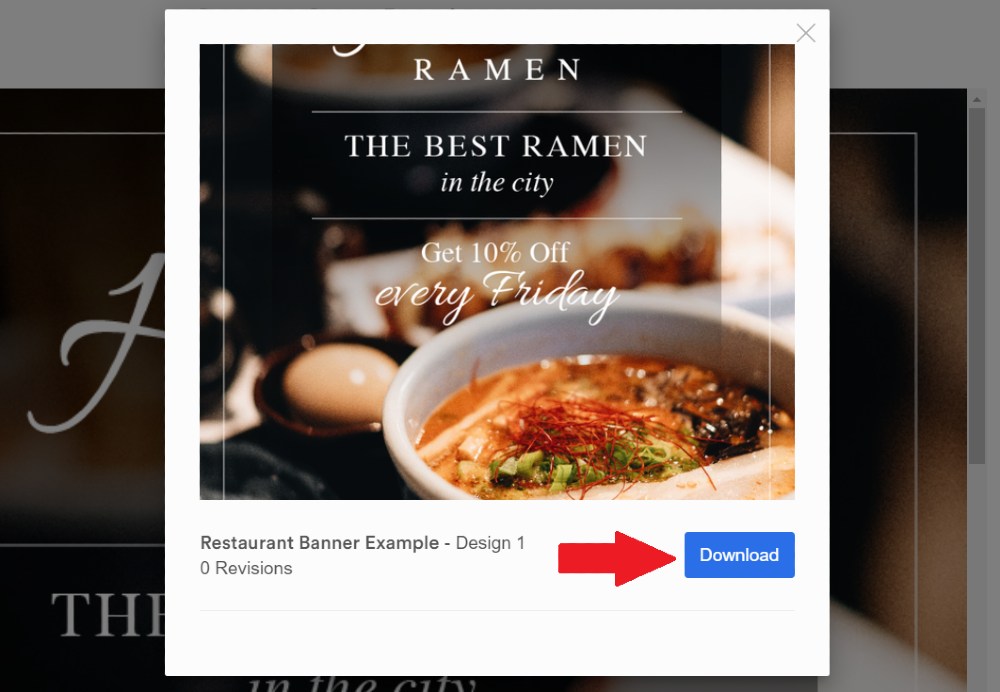 Make sure that you are 100% satisfied with the design. When you are already happy with the output, download the source files and start publishing it. The great thing about the Penji app is that the source files are readily available anytime. There's no need to wait for the designer to send these separately.
Many small businesses enjoy using Penji because of the quality of work and efficiency. Check out their plans and sign up to enjoy unlimited graphic designs.