Even the spookiest day of the year comes alive on social media. Many businesses have taken advantage of the opportunity to promote on Halloween and yield great results in the process. Thus, many Halloween social media posts pop up at this time of year, giving us a treat or fright.
But it's essential that businesses identify their objectives when posting on social media on this day, so their efforts won't go in vain. Hence, we discuss the best social media platforms to publish social media posts or execute campaigns. Plus, get a sneak peek at how to request boo-tiful Halloween visuals for your campaigns. Here's a treat from us at Penji, download these cute and scary Halloween designs for your social media posts! Get the holiday started by getting on TikTok with these free graphics.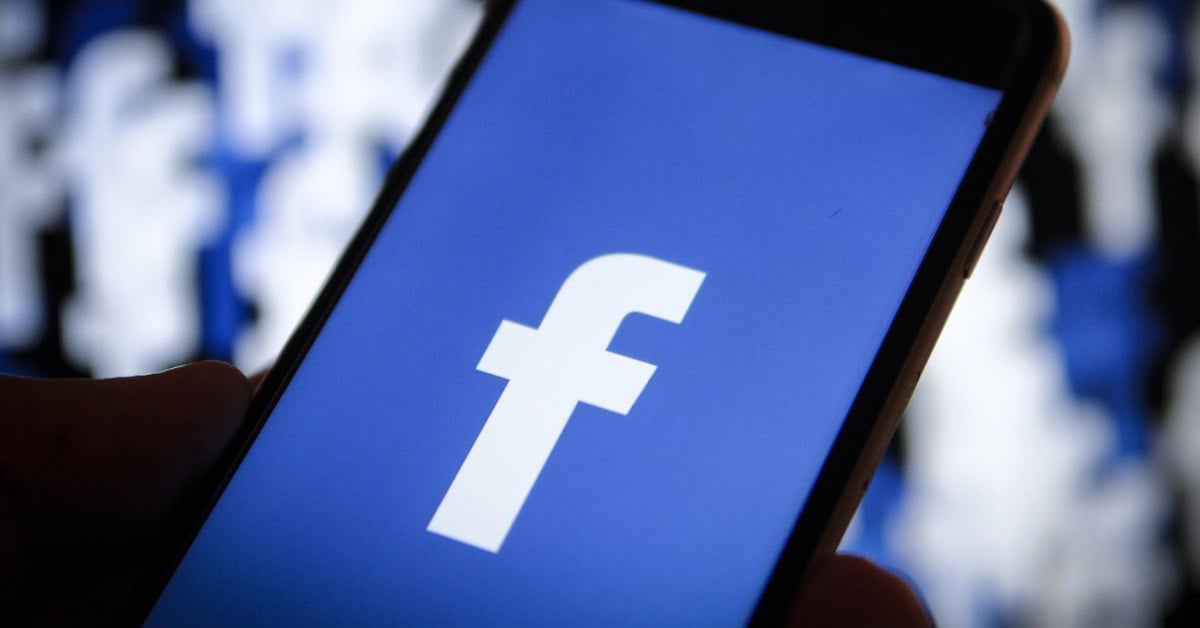 With over 2.2 billion active users monthly, it's no surprise why Facebook is sitting at the top of the list. Whether you're marketing for a brand or expanding a personal Facebook page, a way to a Facebook user's heart is through engagement. Instantly hitting it off with a user can already develop a sense of inclination towards the entity behind a profile picture.
The best way is to take advantage of user-generated content. Contests, giveaways, voting systems, and simple queries are all engaging posts that'll increase brand awareness. For example, Halloween costumes are prevalent this time of the year, so why not create a "Best Halloween Costume" giveaway. You can ask followers to post their best Halloween costume picture in the comments and pick one who can take home free merchandise.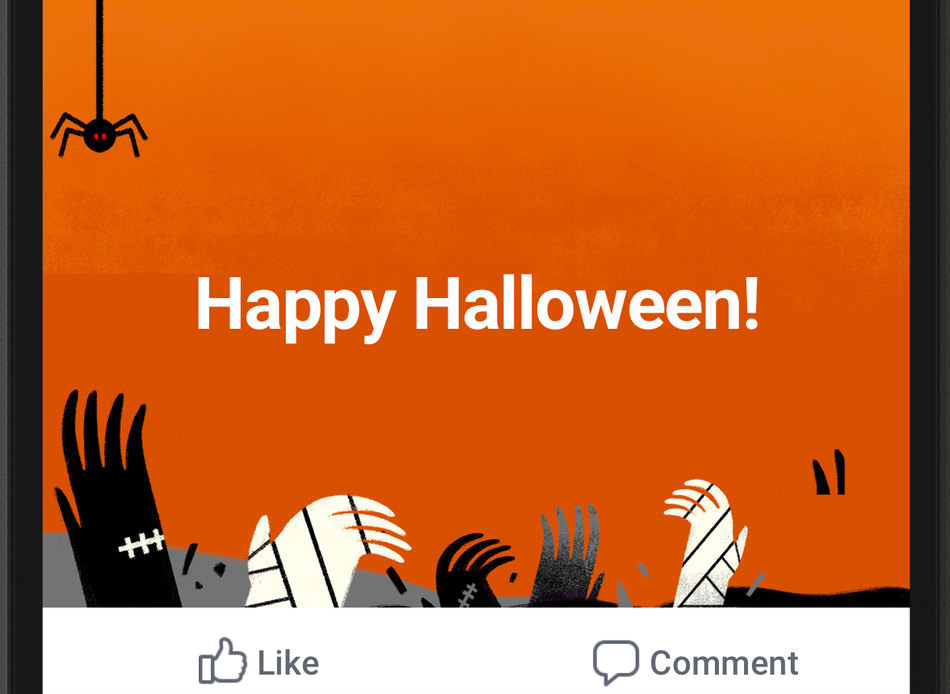 Or you may also create engaging Halloween surveys like "Who is your favorite horror movie serial killer?" You can do this through a simple post with a Halloween-themed background. This is especially good for lead generation by scrolling through users who participated in the comments section.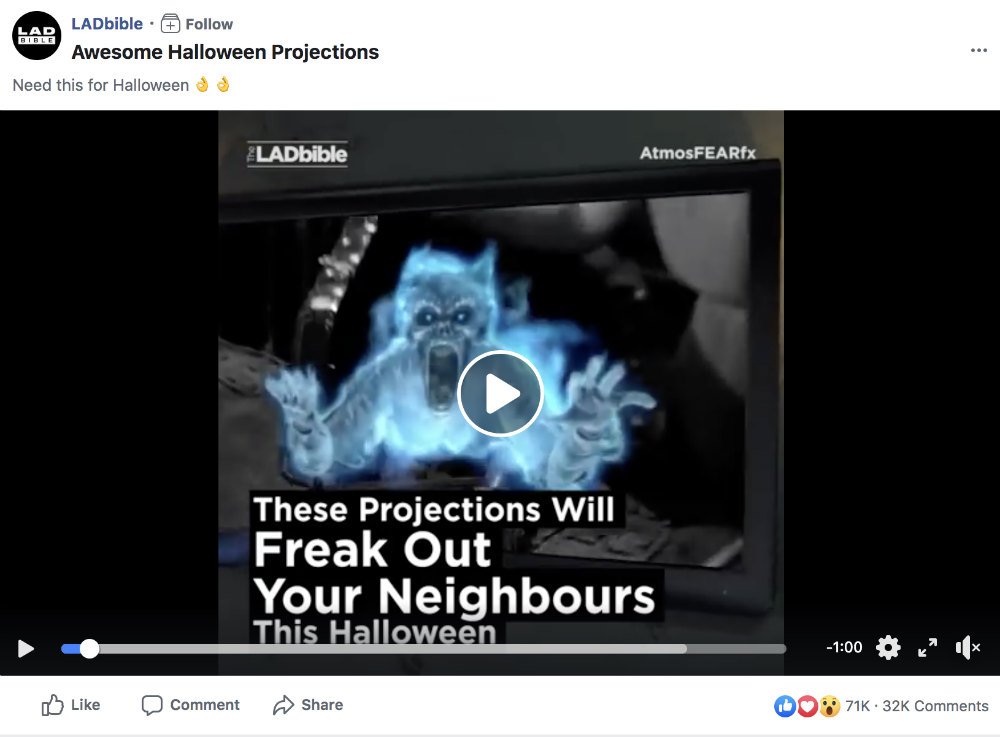 Another way is to invest in Facebook Ads. Whether you choose from Photo, Carousel, Story, or Video Ads, always ensure that you're optimizing the messenger features for business pages as well. Turning on the messenger feature creates a more personalized interaction with your users. Here's what you can do:
Enable messaging on the page

Configure settings to your liking

Send instant replies

Create saved replies

Optimize keywords for better automated messaging replies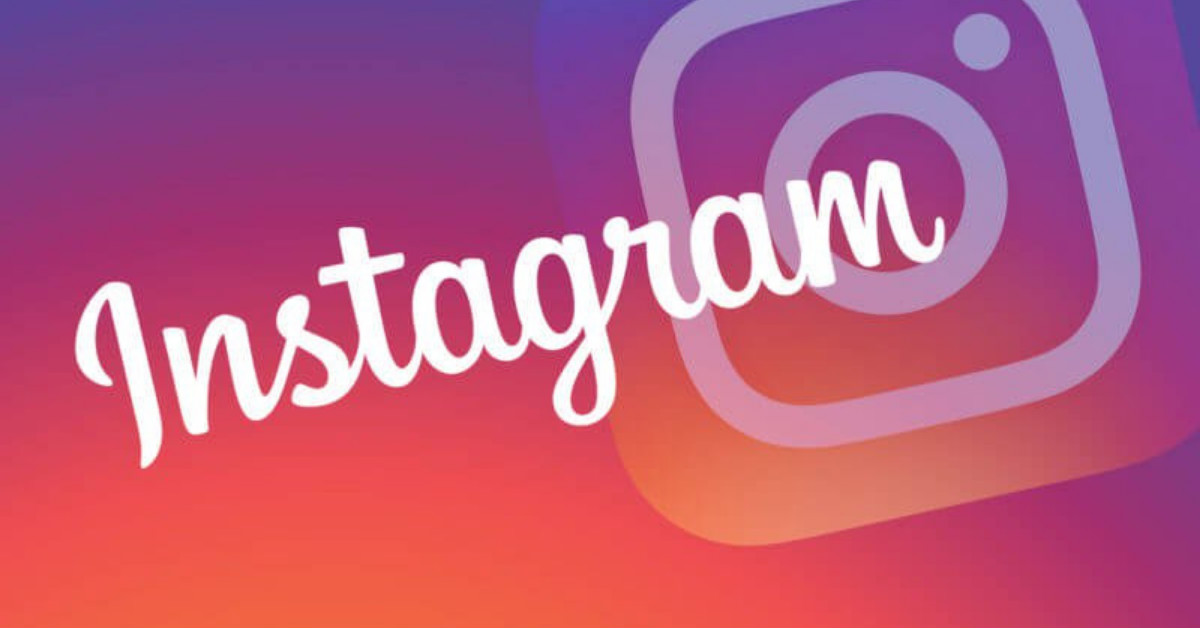 Instagram is trailing behind Facebook, with over a billion users monthly. Since Facebook's acquisition of Instagram, both social media giants have been making it easy for marketers to manage these platforms through integration.
Still, there are some notable Instagram features that brands and users won't find on Facebook. For instance, if you're selling Halloween-themed items on Instagram, you can take advantage of the Instagram Shopping feature. Here's how to use Instagram Shopping:
Make sure your account is eligible

Upload photo, add captions and tap Tag Products

Tap the products on the image that you want to tag

Enter the names of the products

Select the product once they appear on the search bar

Click done and share
Once users click on the product, they will see a description, the price, and the link to your website.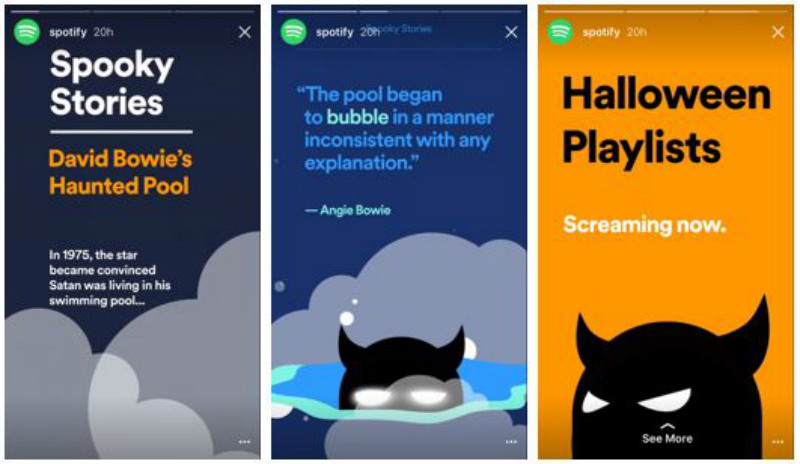 Videos also provide higher conversion rates as they're more fun to watch than still images. Creating a spooky Halloween social media video might just make the rounds online. You can do this in several ways:
Video Ads

In-feed Video Ads

Instagram Stories

Instagram Canvas Ads

IGTV
Creating creepy, scary, informative, or funny Halloween videos will gain more likes and shares. Plus, to optimize each Halloween social media post, never forget to incorporate a call to action. Whether you're generating leads for your next campaign or selling a product directly, CTA buttons are your gateway to goal attainment. Interested in how we can optimize your IG posts? Check out our portfolio to see images we've done in the past.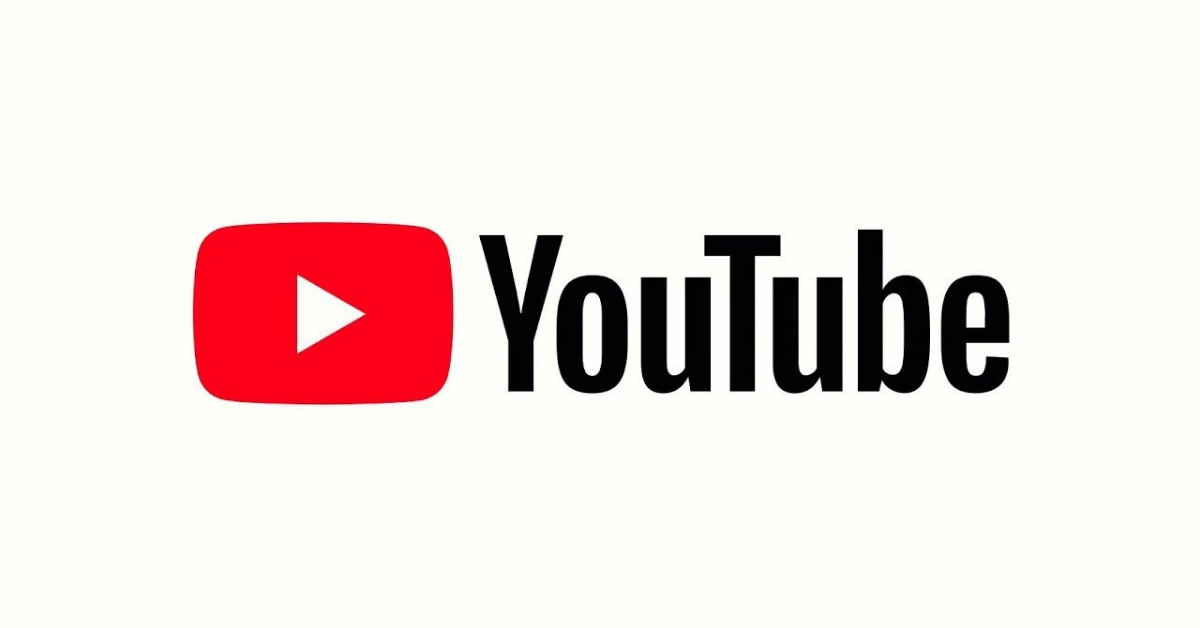 Around 1.9 billion YouTubers stream videos monthly. But here's the thing. No matter how good, funny, or scary your Halloween-themed videos are, they're no good if no one clicks on them. That said, there are a couple of ways to optimize your YouTube channel for your Halloween social media videos.
You can upload a scary Halloween prank or a DIY Halloween makeup tutorial. If you're using YouTube Video Ads for your brand, you need to take note of two critical factors: Impressions and clickthrough rate (CTR). Impressions cover how many times your thumbnails appear on YouTube. On the other hand, CTR is the number of times users click on your video ad.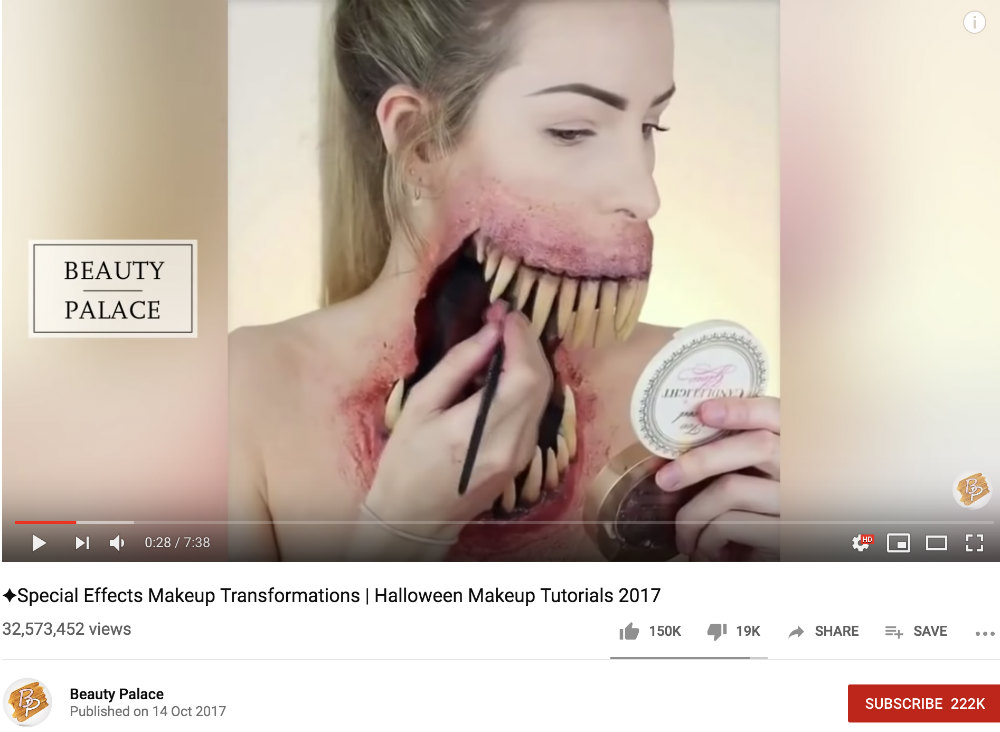 First and foremost, create attention-grabbing titles. Use the right and relevant keywords, so your videos appear on top of search engines, increasing your impressions.
Next is to make sure your thumbnails are eye-catching. Brighter colors seem to draw more attention. Plus, using a similar template for your thumbnails establishes a brand identity that possibly increases subscribers as well.
Here are some other tips when making Halloween YouTube videos:
Entice viewers in the first 15 seconds of the video

Mention the brand name early (if applicable)

Focus on one goal at a time (brand awareness, base expansion, etc.)

Make videos mobile-friendly

Make videos short and sweet

Ensure video quality at all times

Include a CTA button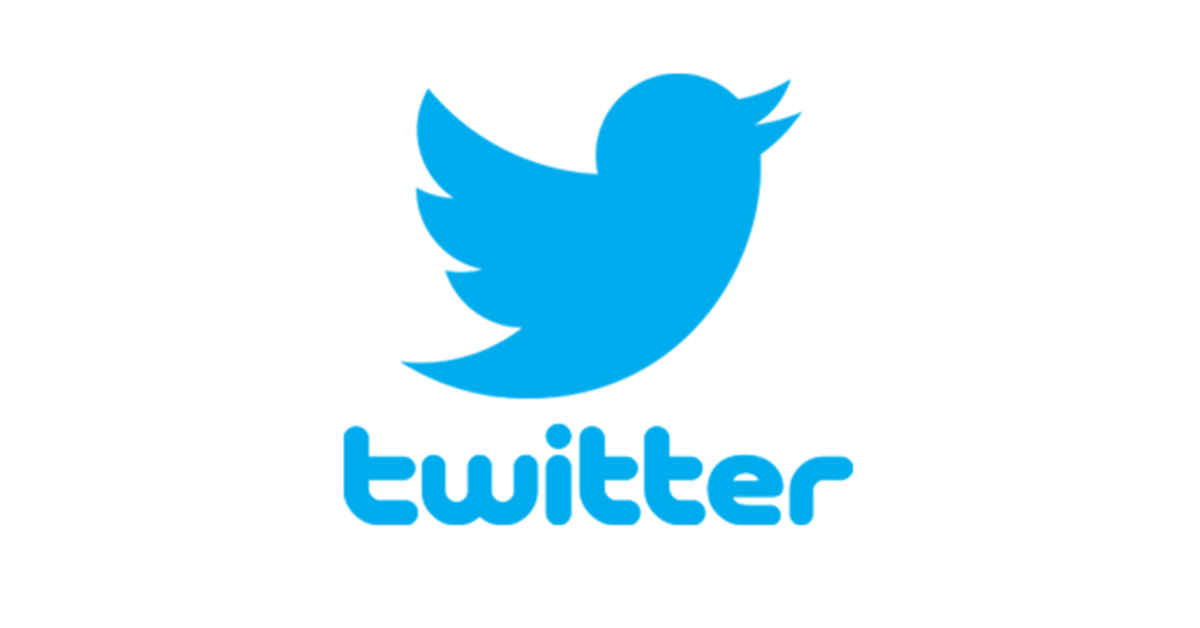 Twitter's brevity is what makes it different from other social media platforms. And 336 million active users can vouch for its effectivity when it comes to having one communal virtual space for discussions.
Acclaimed as the news-oriented social media platform, Twitter actually does more than just delivering the news. It's a perfect avenue to broadcast any upcoming Halloween events, deals, discounts, limited edition products, or amusing Halloween posts called "Tweets."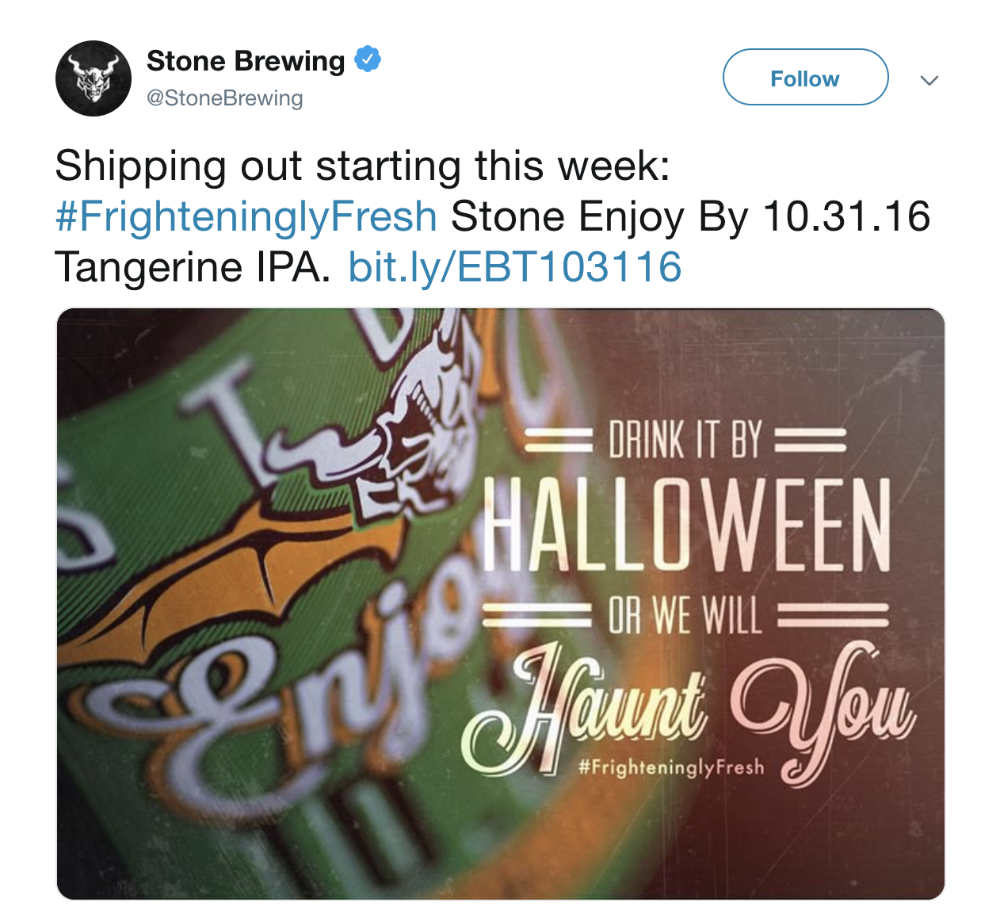 Aside from an attention-grabbing Tweet, here are some tips to optimize your Halloween social media post on Twitter:
Keep Tweets concise (maximum of 280 characters)

Share Halloween how-to blogs or videos by including a link on your Tweet

Create a Halloween Twitter

hashtag

to make it easy for users to find your thread

Attach Halloween-themed photos, videos or GIF to your Tweets for more engagement

Ask Halloween-related questions and conduct polls

Retweet worthy Halloween Twitter posts

Engage with users who comment on your Tweets
Requesting a Social Media Post from Penji
Having a solid Halloween social media campaign prepared is one thing. However, a roster of high-quality visual assets is another story. In short, it's hard to make the campaign effective if you don't have the visuals to catapult your message through.
Luckily, Penji is here to help. It's our mission to make graphic design accessible to all types of ventures – startups, mega-corporations, and everything else in between. And best of all, it only takes three easy steps to request a design from us!
1. Create the Project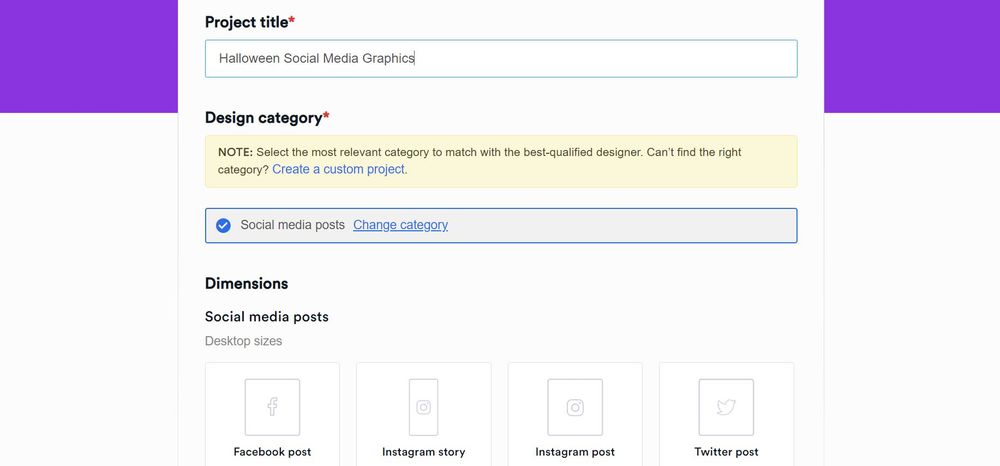 In the Penji dashboard, click New Project. Enter the title of your project, the category, and the description. For social media posts, you can choose from various sizes such as Facebook posts, Instagram posts, or FB and IG stories. Add links to your visual assets or image pegs. You can also select a preferred color palette or royalty-free images if you have some. Click Create Project. The system will assign the project to a designer who specializes in social media content visuals.
2. Review and Revise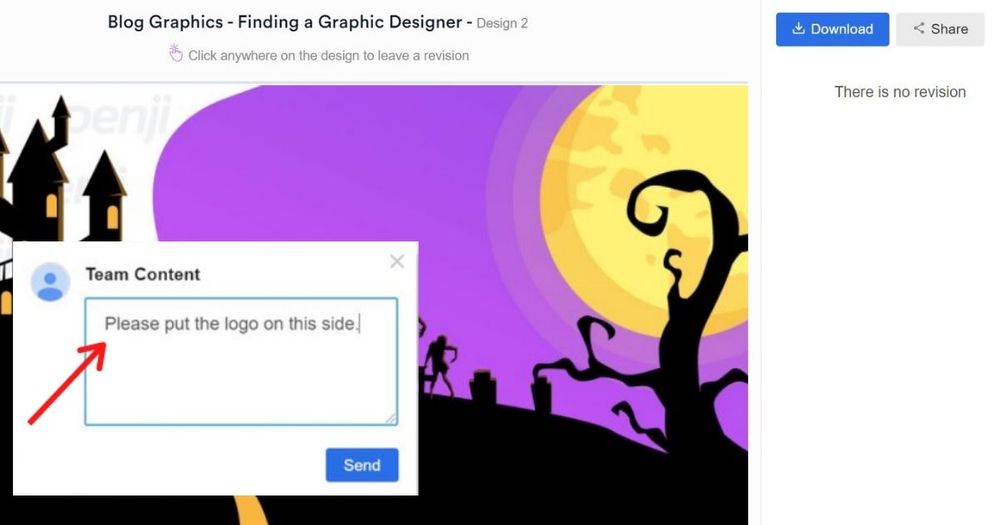 Within 24 to 48 hours, the assigned designer will get back to you with a draft. Simply click on the file within the thread to view it. If you need anything revised, click on that part and type in your comments. All our packages come with unlimited revisions, so don't be shy!
3. Download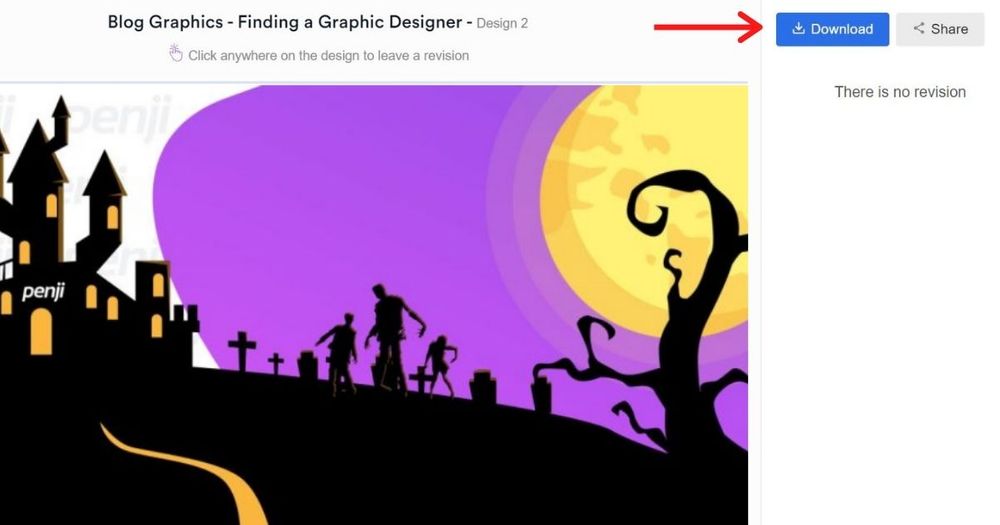 Once you're 100 percent happy with the design, click the "Download" button and it will automatically be saved to your computer.
Final Thoughts
These social media platforms are just a few of the many channels you can use for reaching your professional or personal goals this Halloween season. Of course, for your Halloween social media posts to stand out, quality should be the primary priority.
A graphic design service like Penji is an excellent aid in creating the most high-quality Halloween designs that grab attention right off the bat. With professional graphic designers at your beck and call, your Halloween graphics are submitted within 48 hours. Not bad if you want to keep up with fast-paced holiday seasons. Sign up today and try any of our packages risk-free for 15 days.